We're in Japan to visit the renowned Three Tides Tattoo in their historic studios in Tokyo and Osaka, two street shops where the decor sets the mood: tattoo according to Japanese tradition but with a decided contemporary flair.
Exactly like the tattooists who work in the shops, a team of artists who have been well-known on the international scene for some years now. Let's step across the threshold of this mecca of Japanese tattoo accompanied by manager Mutsuo who will act as our guide.
The tattooists who work at Three Tides work mainly in the Japanese style.
Masa is the owner of the shop and alongside him there is Horitomo and four other resident tattooists plus two apprentices.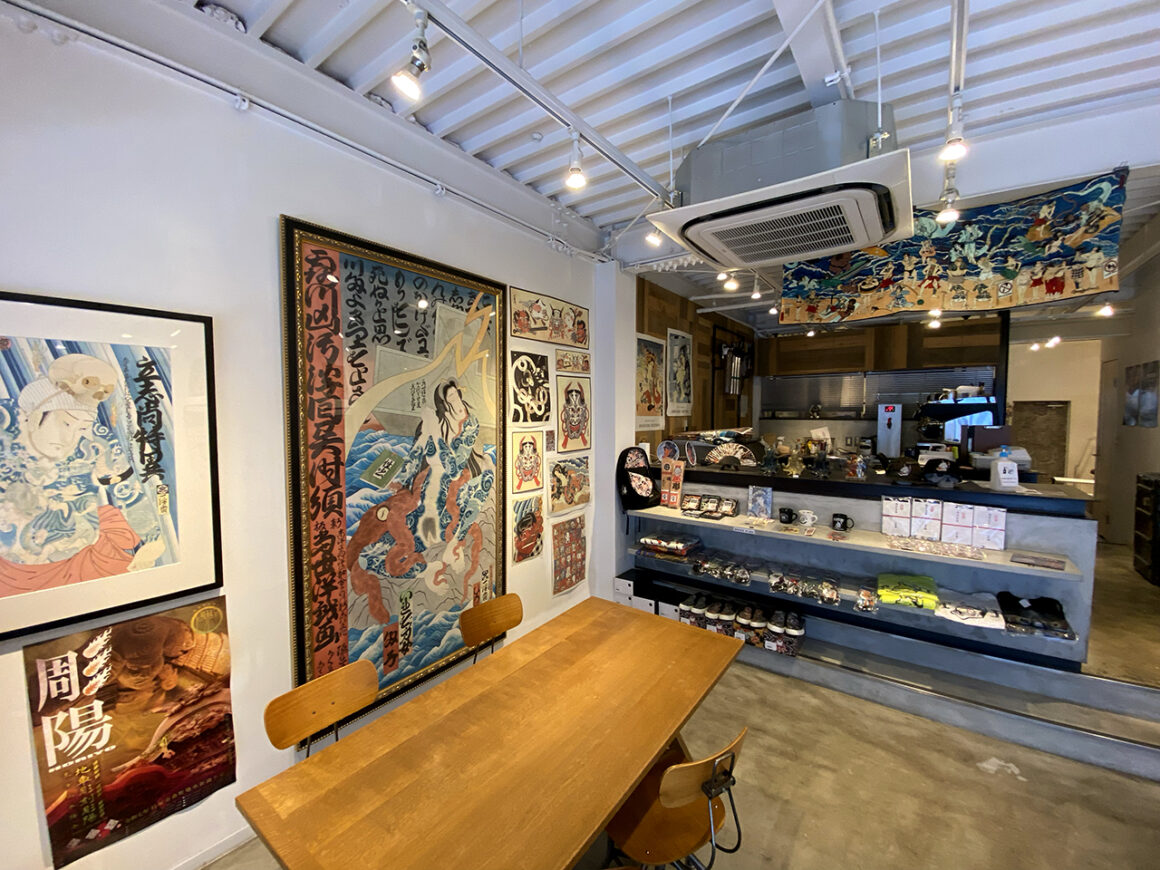 I take care of the management side of things and also tattoo in the Japanese style but other styles as well, then there's Nami who does Japanese Black and Grey, Horihiro who mainly does traditional Japanese (Tebori) and Ichibay who also does Japanese.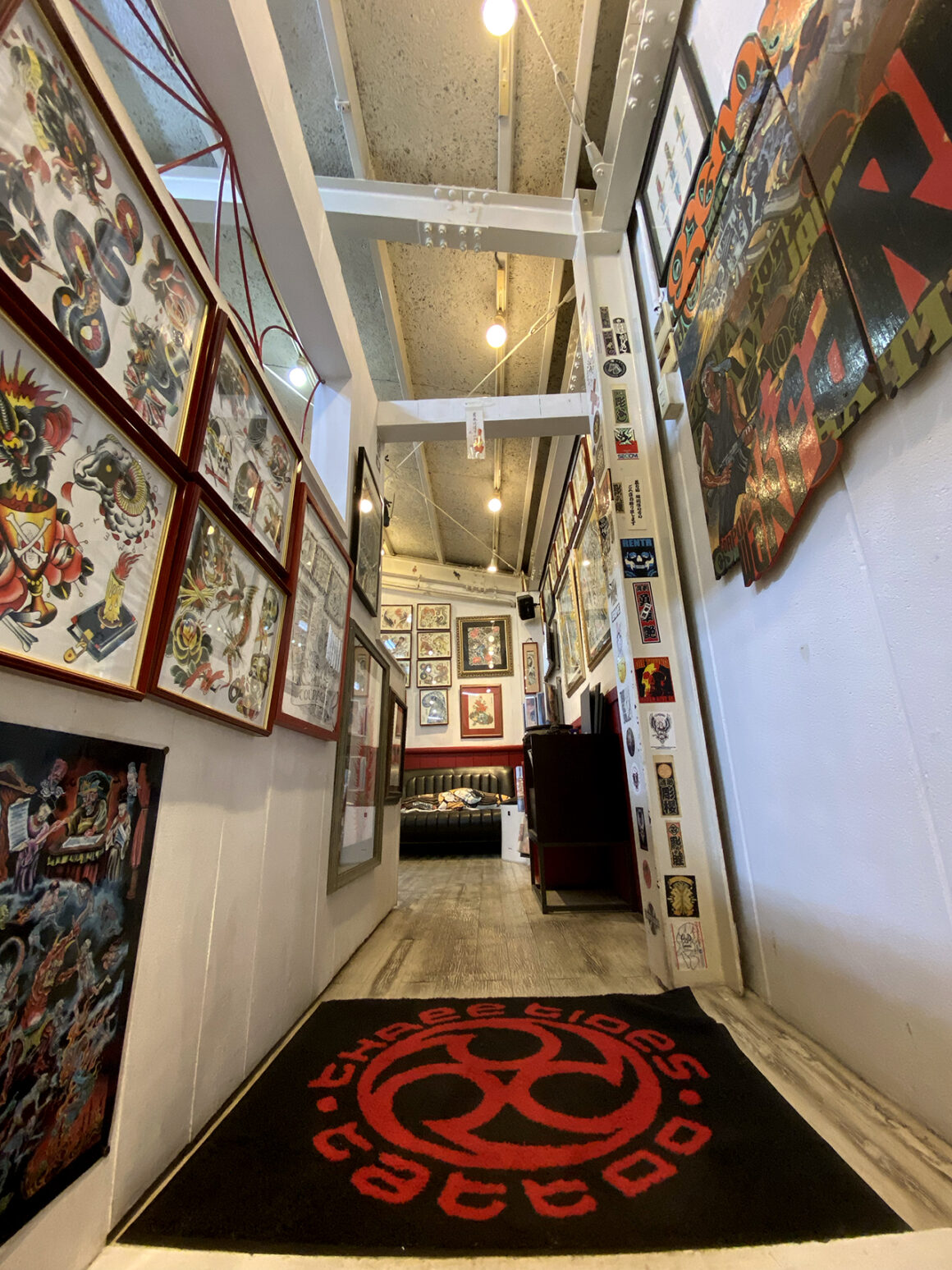 The first shop opened in 1998 it was the one in Osaka and the Tokyo shop followed in 2011. The goal of the team was to present tattoo in such a way as to reduce the huge taboo there was in Japan about this art form.
"We wanted to have a western style shop, open to the public – says Mutsuo to us –  where we could welcome walk-in clients who would be able to drop by without an appointment to get a tattoo, or for tourists who might want a souvenir of their stay in Japan, that sort of thing".
At the same time they also wanted to create a shop where tattoo could be seen as an art to promote culture and show the highest aspect of this tradition.
"We are all artists who work on different materials like skateboards, sneakers or t-shirts, we enjoy making our art and you can see it hanging on the walls or all over the place in the two shops".