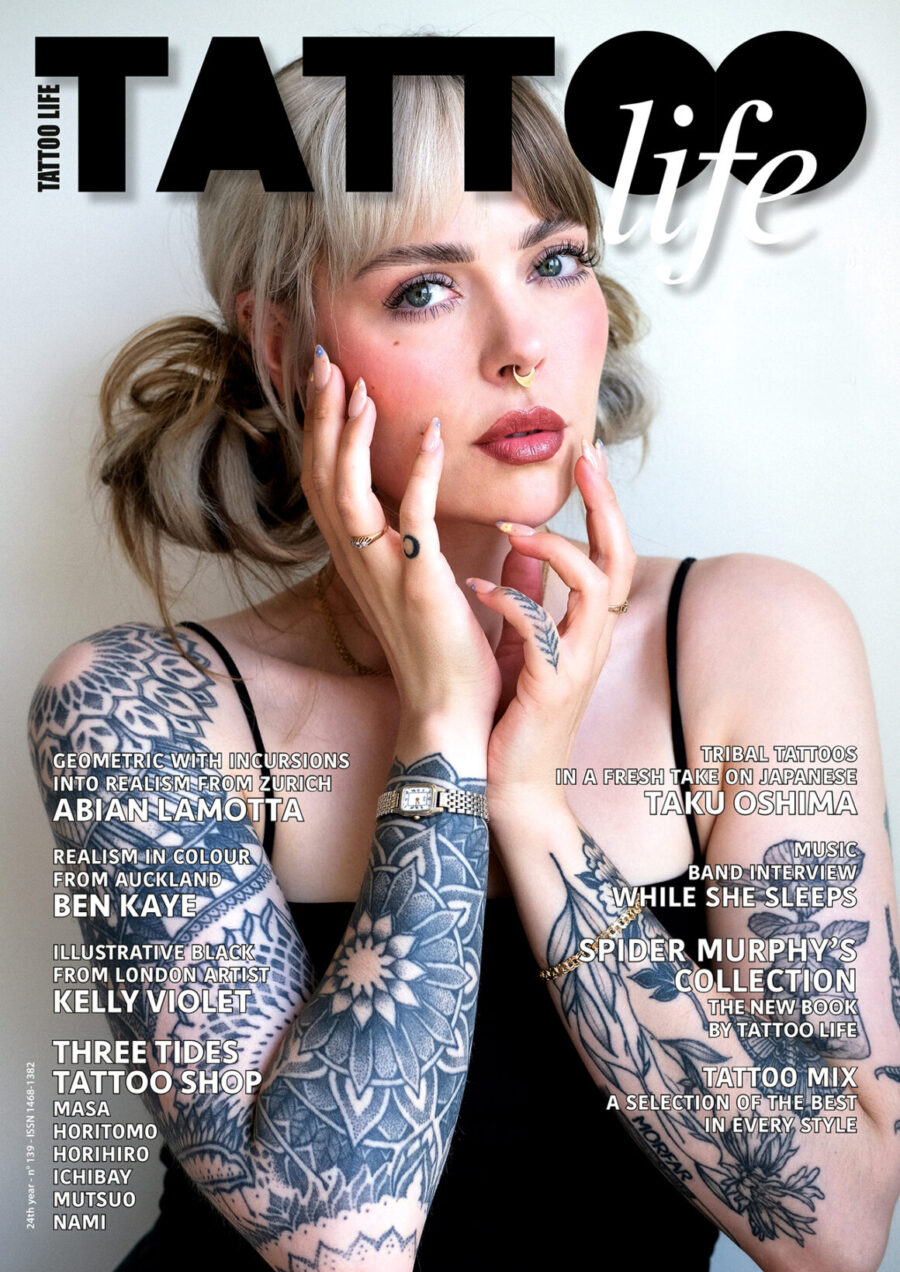 SHOP IT NOW!
Don't miss to have this amazing issue. Choose and shop now your version…
Cover girl: Emelie Axelson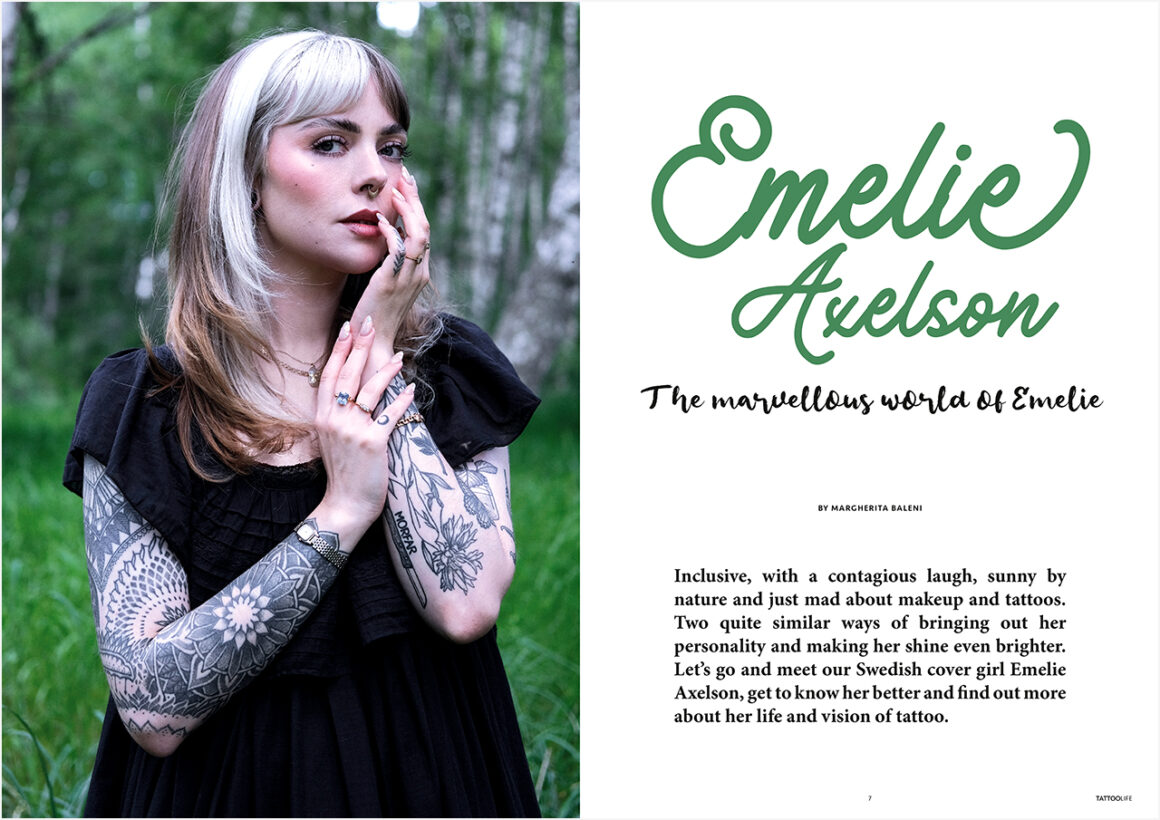 Inclusive, with a contagious laugh, sunny by nature and just mad about makeup and tattoos. Two quite similar ways of bringing out her personality and making her shine even brighter. Let's go and meet our Swedish cover girl Emelie Axelson, get to know her better and find out more about her life and vision of tattoo.
Chat at the top with Taku Oshima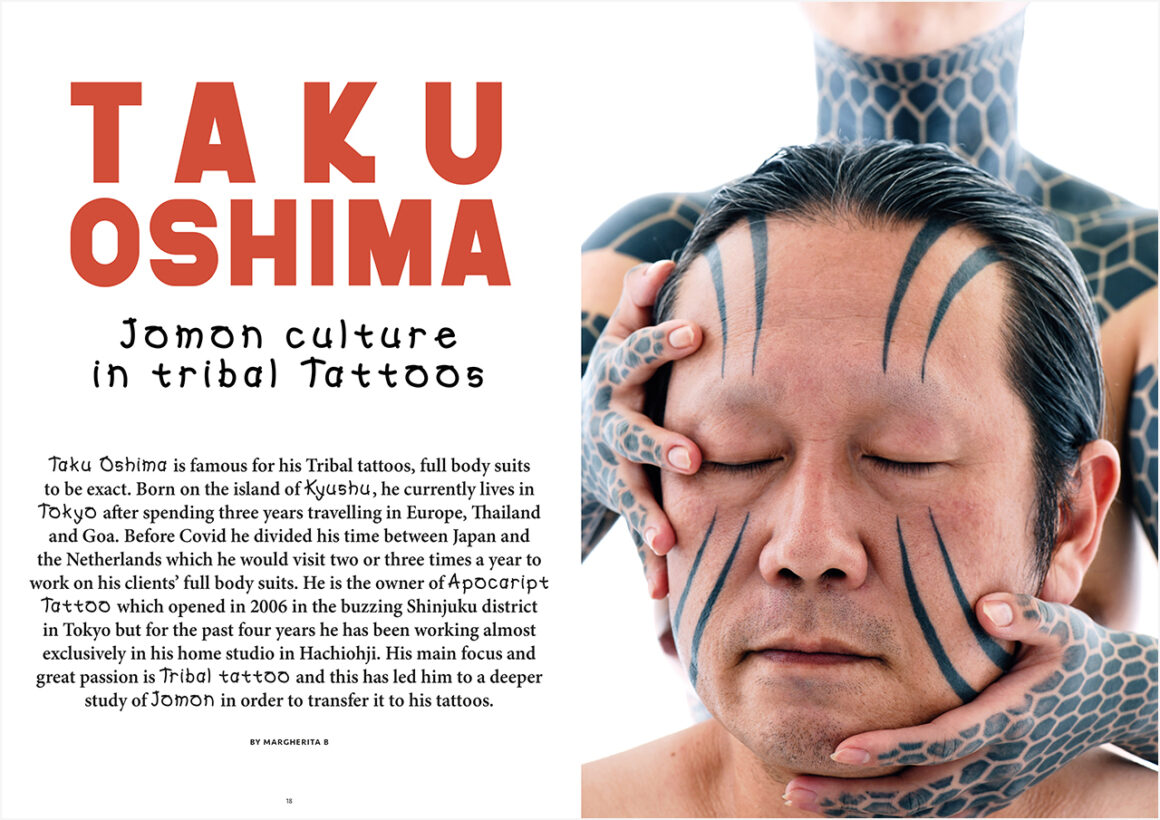 Taku Oshima is famous for his Tribal tattoos, full body suits to be exact. Born on the island of Kyushu, he currently lives in Tokyo after spending three years travelling in Europe, Thailand and Goa. His main focus and great passion is Tribal tattoo and this has led him to a deeper study of Jomon in order to transfer it to his tattoos.
The Three Tides Tattoo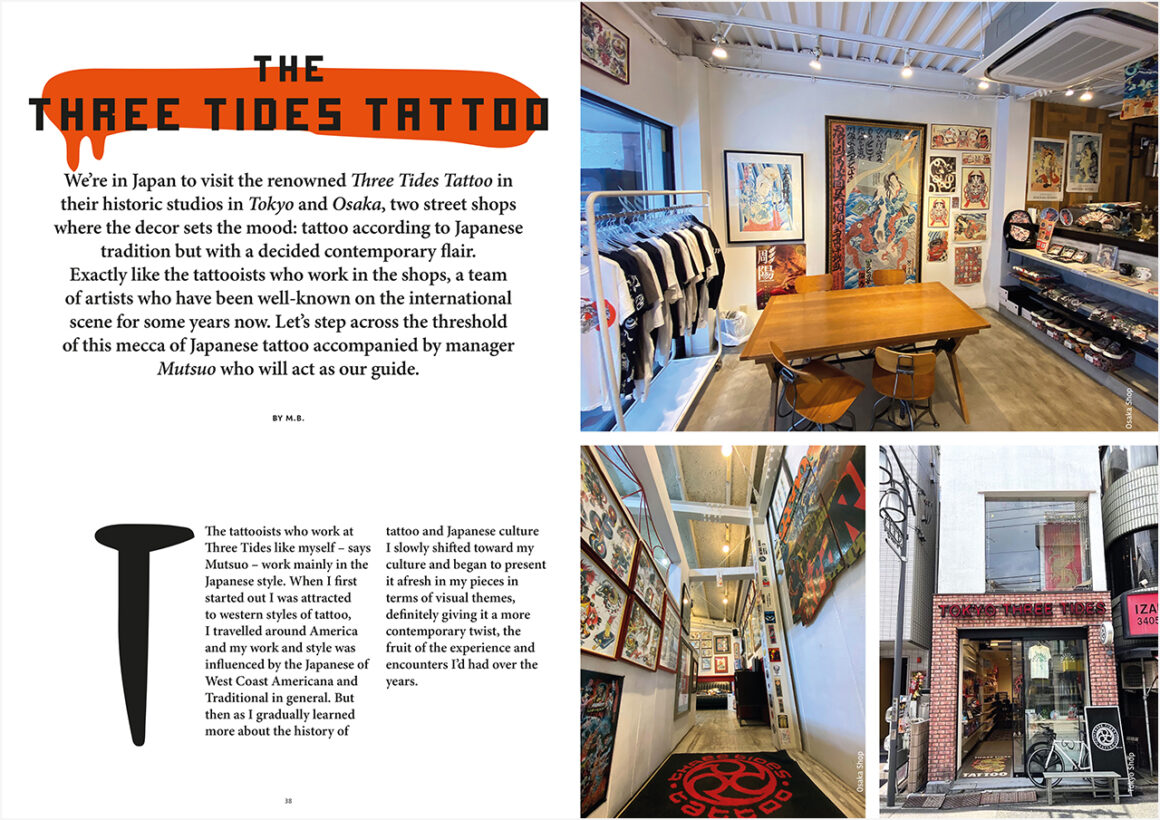 We're in Japan to visit the renowned Three Tides Tattoo in their historic studios in Tokyo and Osaka, two street shops where the decor sets the mood: tattoo according to Japanese tradition but with a decided contemporary flair. Exactly like the tattooists who work in the shops, a team of artists who have been well-known on the international scene for some years now. Let's step across the threshold of this mecca of Japanese tattoo accompanied by manager Mutsuo who will act as our guide.
Kelly Violet. Hard, dark and wired tattoos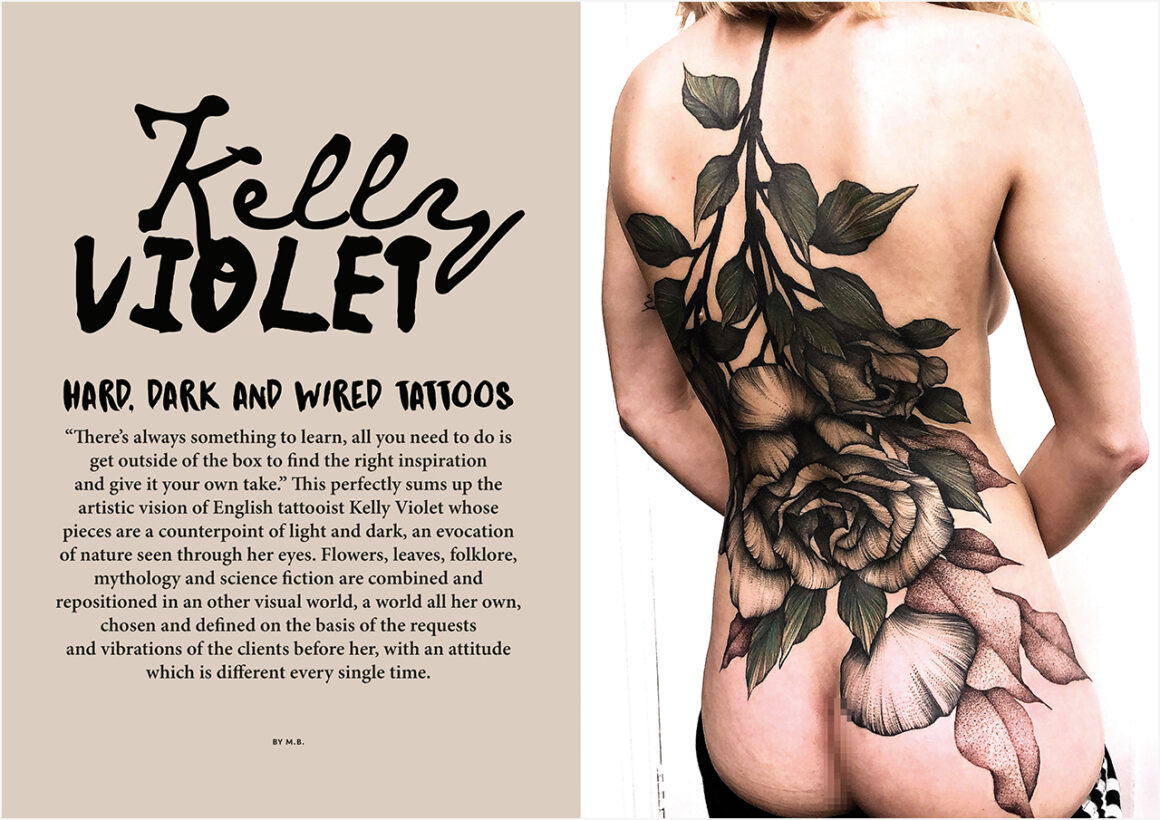 "There's always something to learn, all you need to do is get outside of the box to find the right inspiration and give it your own take." This perfectly sums up the artistic vision of English tattooist Kelly Violet whose pieces are a counterpoint of light and dark, an evocation of nature seen through her eyes. Flowers, leaves, folklore, mythology and science fiction are combined and repositioned in another visual world, a world of her own, chosen and defined on the basis of the requests and vibrations of the clients before her, with an attitude which is different every single time.
David Benjamin Kaye. A spark that leads to Realism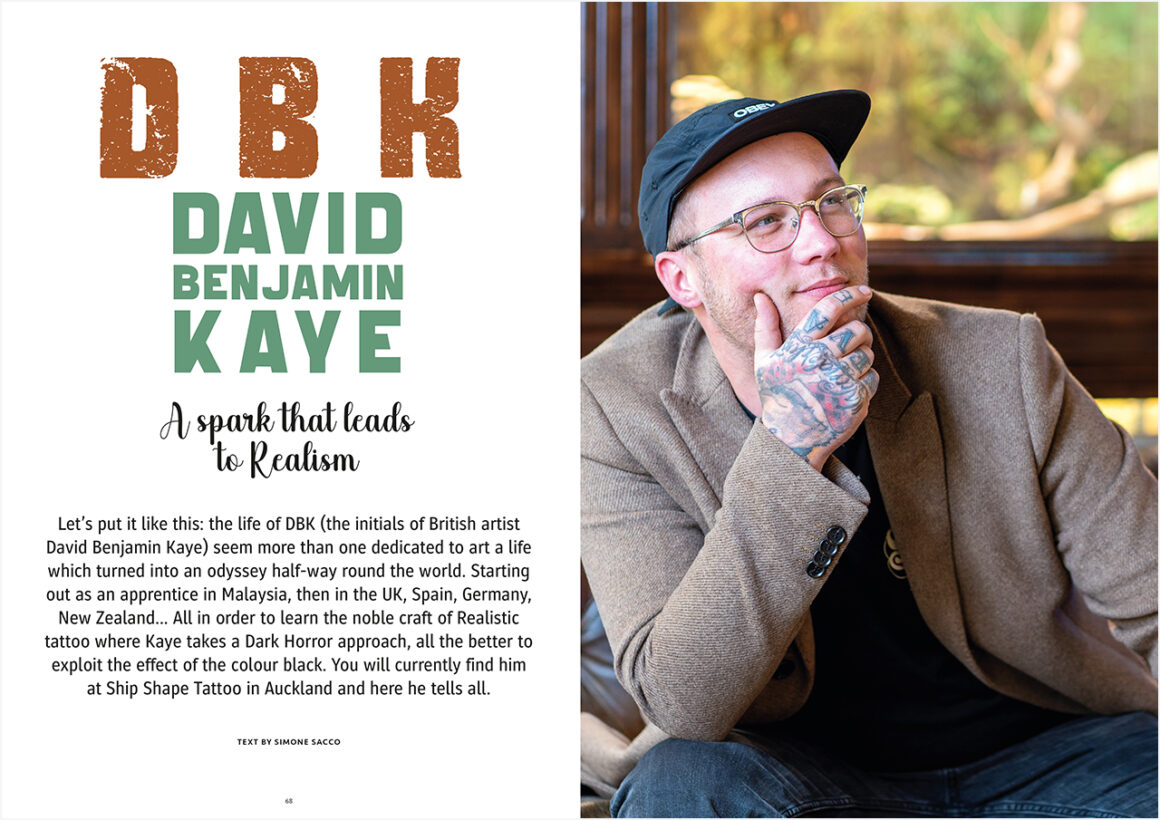 The life of DBK (the initials of British artist David Benjamin Kaye) seem more than one dedicated to art a life which turned into an odyssey half-way round the world. Starting out as an apprentice in Malaysia, then in the UK, Spain, Germany, New Zealand… All in order to learn the noble craft of Realistic tattoo where Kaye takes a Dark Horror approach, all the better to exploit the effect of the colour black. You will currently find him at Ship Shape Tattoo in Auckland.
Abian Lamotta. Dot, geometrical and realistic tattoos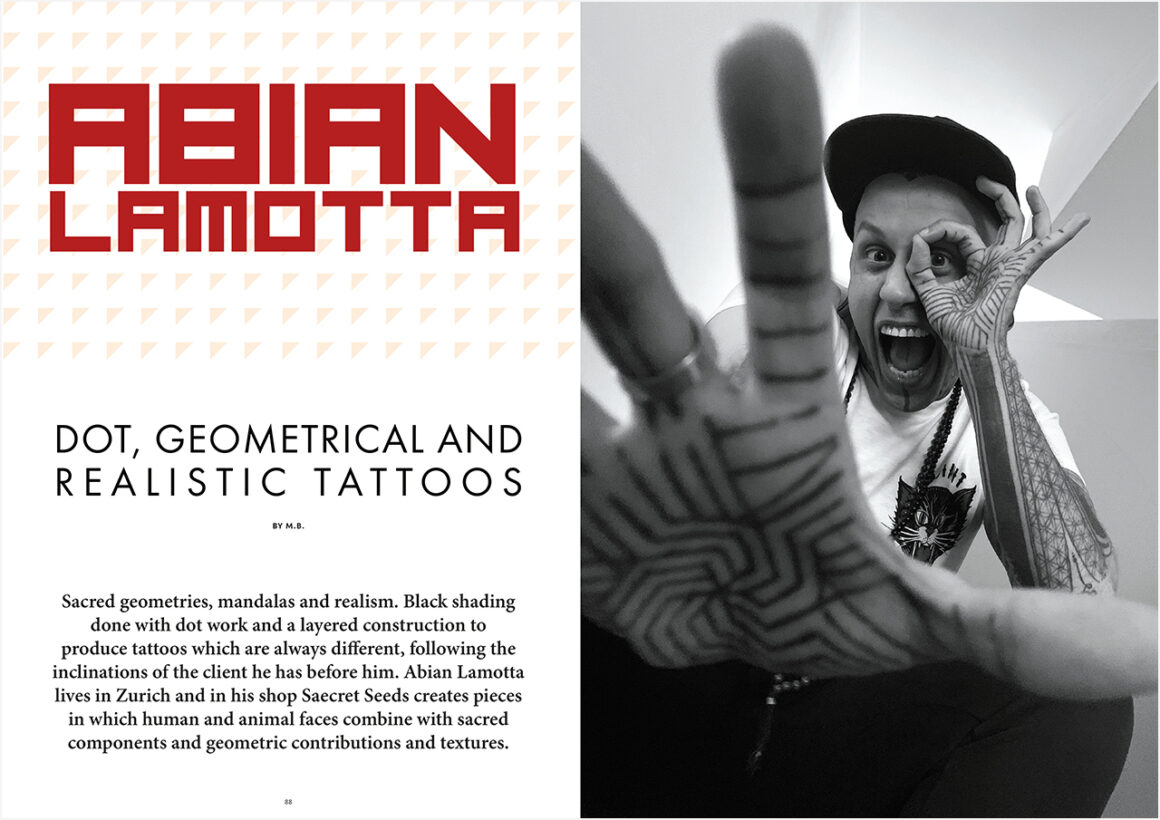 Sacred geometries, mandalas and realism. Black shading done with dot work and a layered construction to produce tattoos which are always different, following the inclinations of the client he has before him. Abian Lamotta lives in Zurich and in his shop Secret Seeds creates pieces in which human and animal faces combine with sacred components and geometric contributions and textures.
Tattoo Mix: A selection of the best in every style… and much more!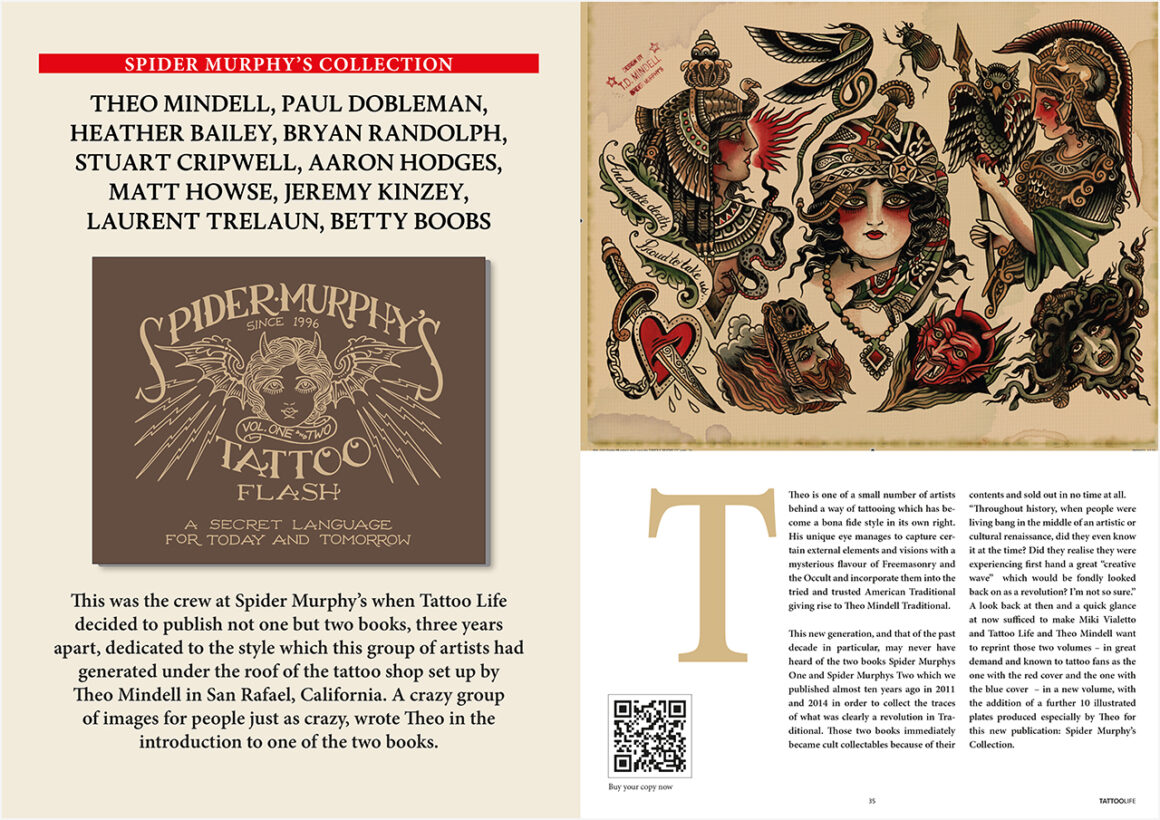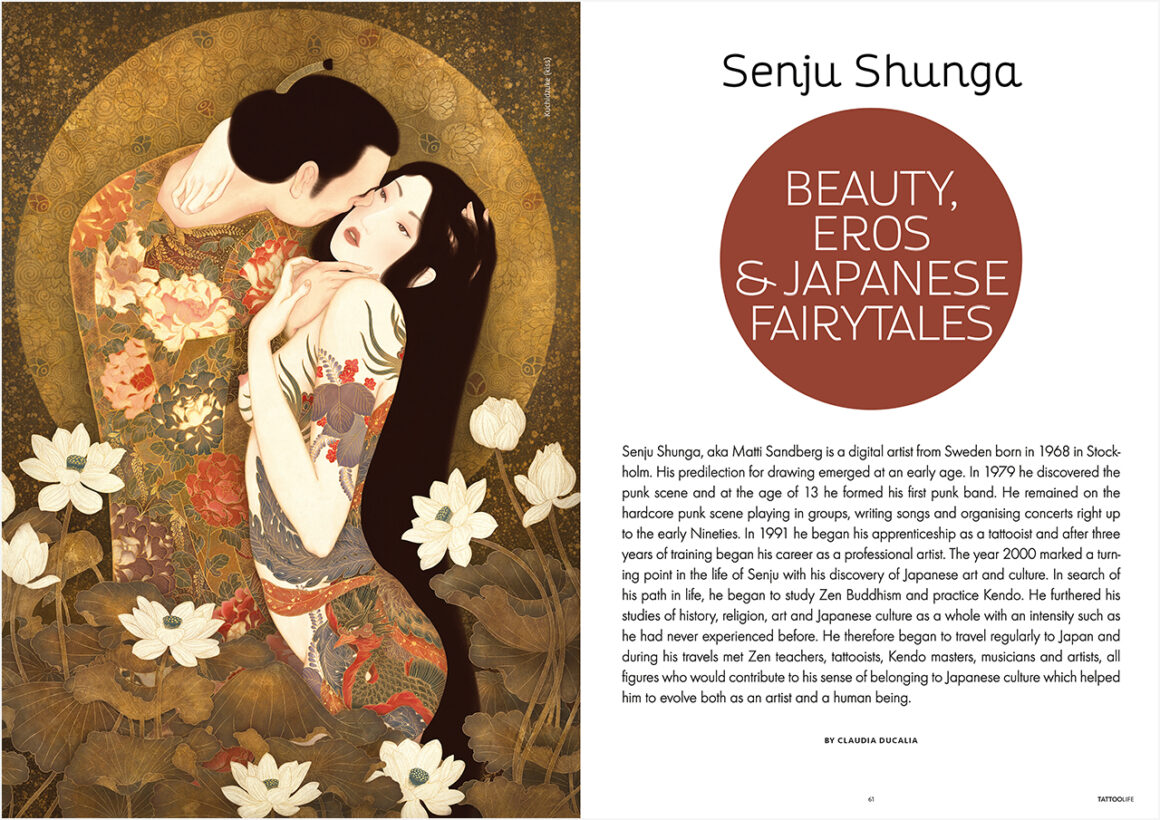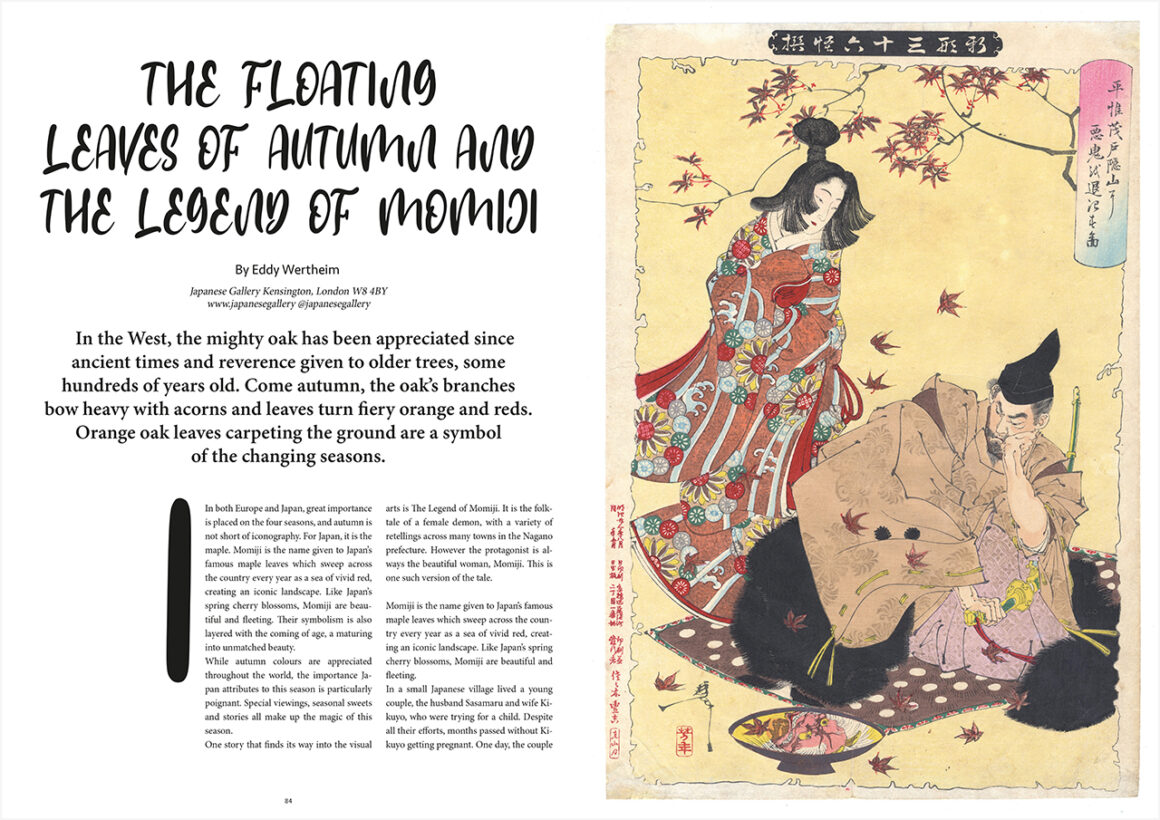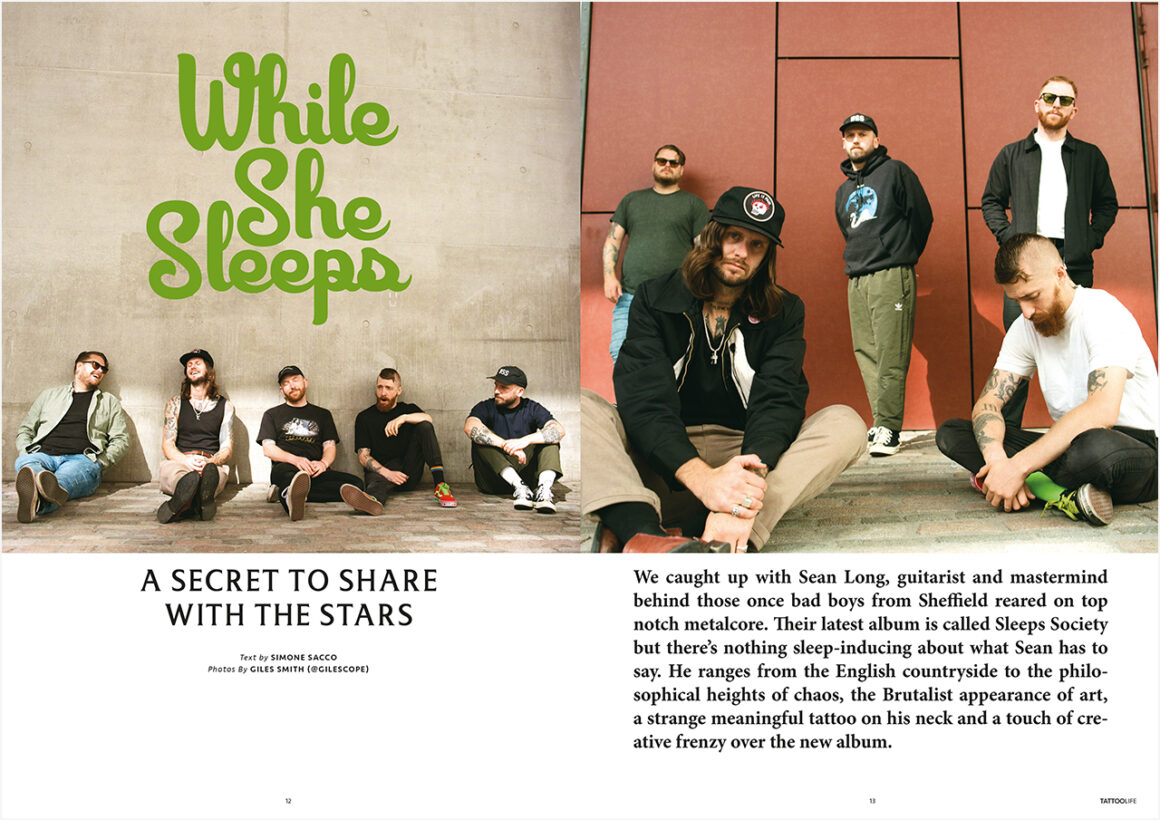 SHOP IT NOW!
Don't miss to have this amazing issue. Choose and shop now your version…