Jessica works in Zurich but at the first opportunity she wastes no time and takes her art to other tattoo places. With the intention of always improving herself.
Hello Jessica! First, would you like to tell me a little bit about yourself and how you discovered the tattoo art universe?
I discovered this world through my sister years before I started tattooing. She had a great impact on me.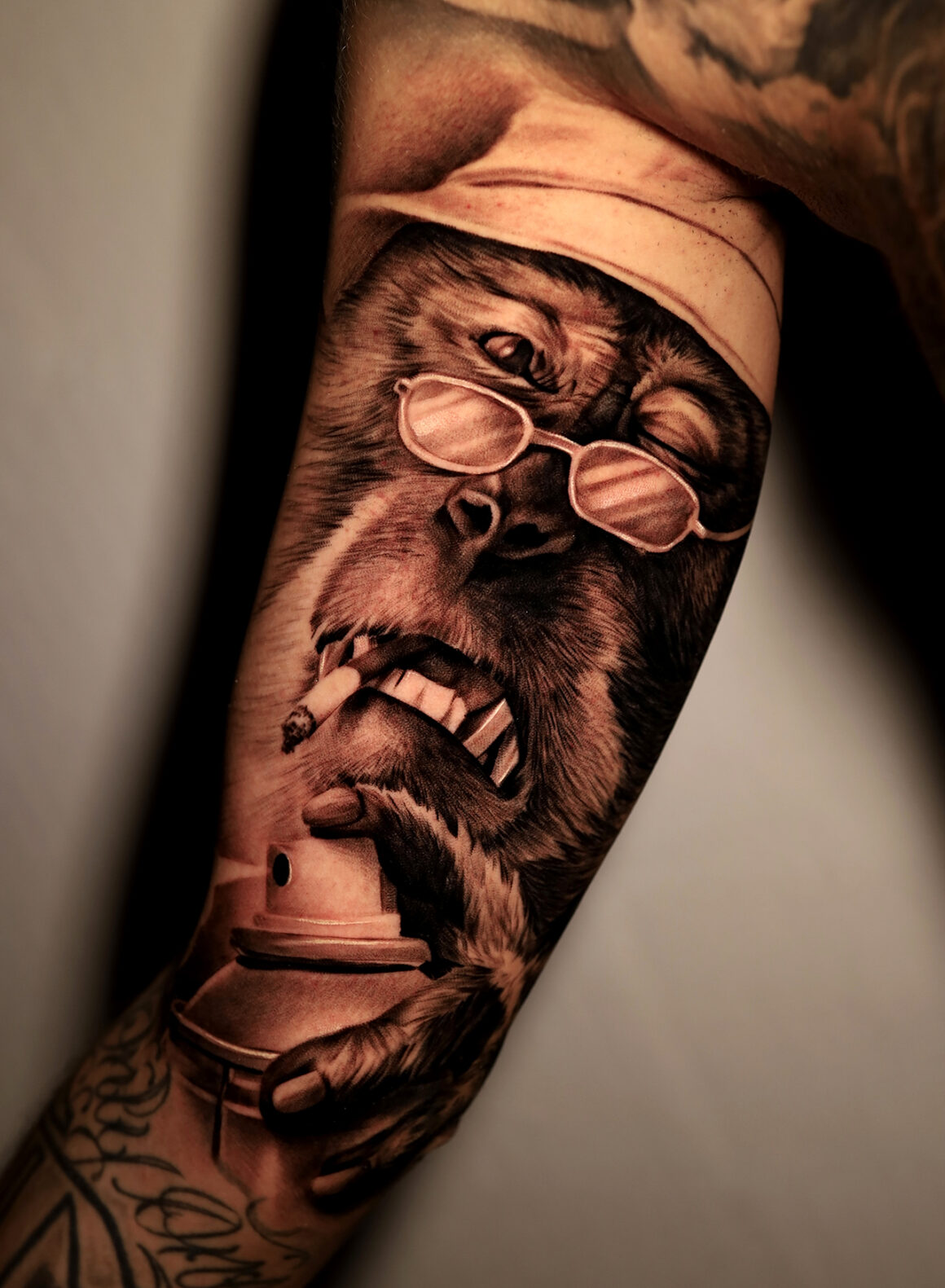 She brought me into this world, I would say. While I was studying I started to be a body piercer and a few years later I also started tattooing, where I found my passion in. I made every effort get better and better.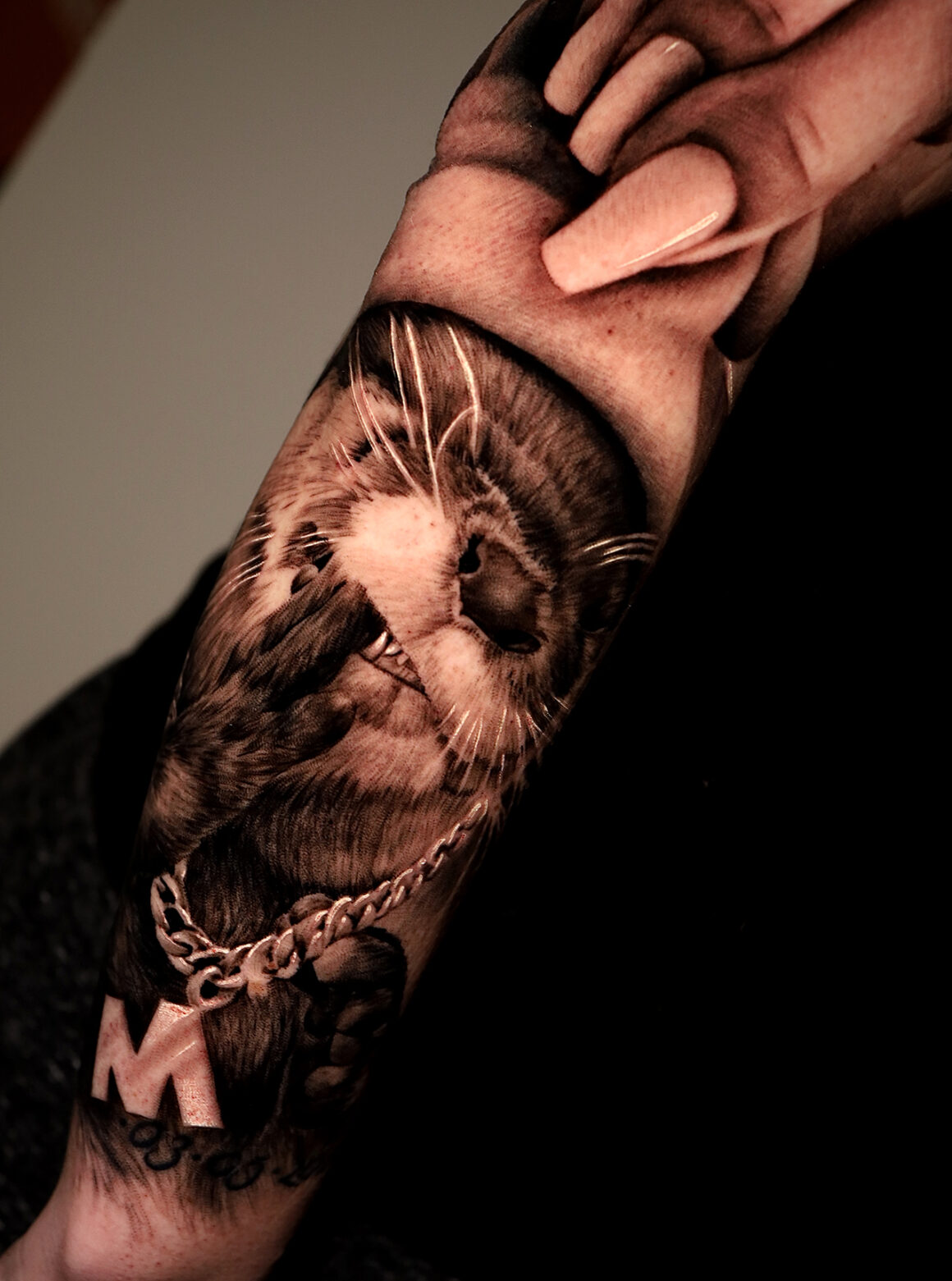 Your last name implies Italian ancestry, and today you work in Zurich. Do you use a private tattoo studio? One day would you like to have a public location?
Yes, that's true, my name is from my father's side. Right now I'm working in Zurich in a public studio, but I attend a lot of guestspots so I kinda work in a lot of different countries.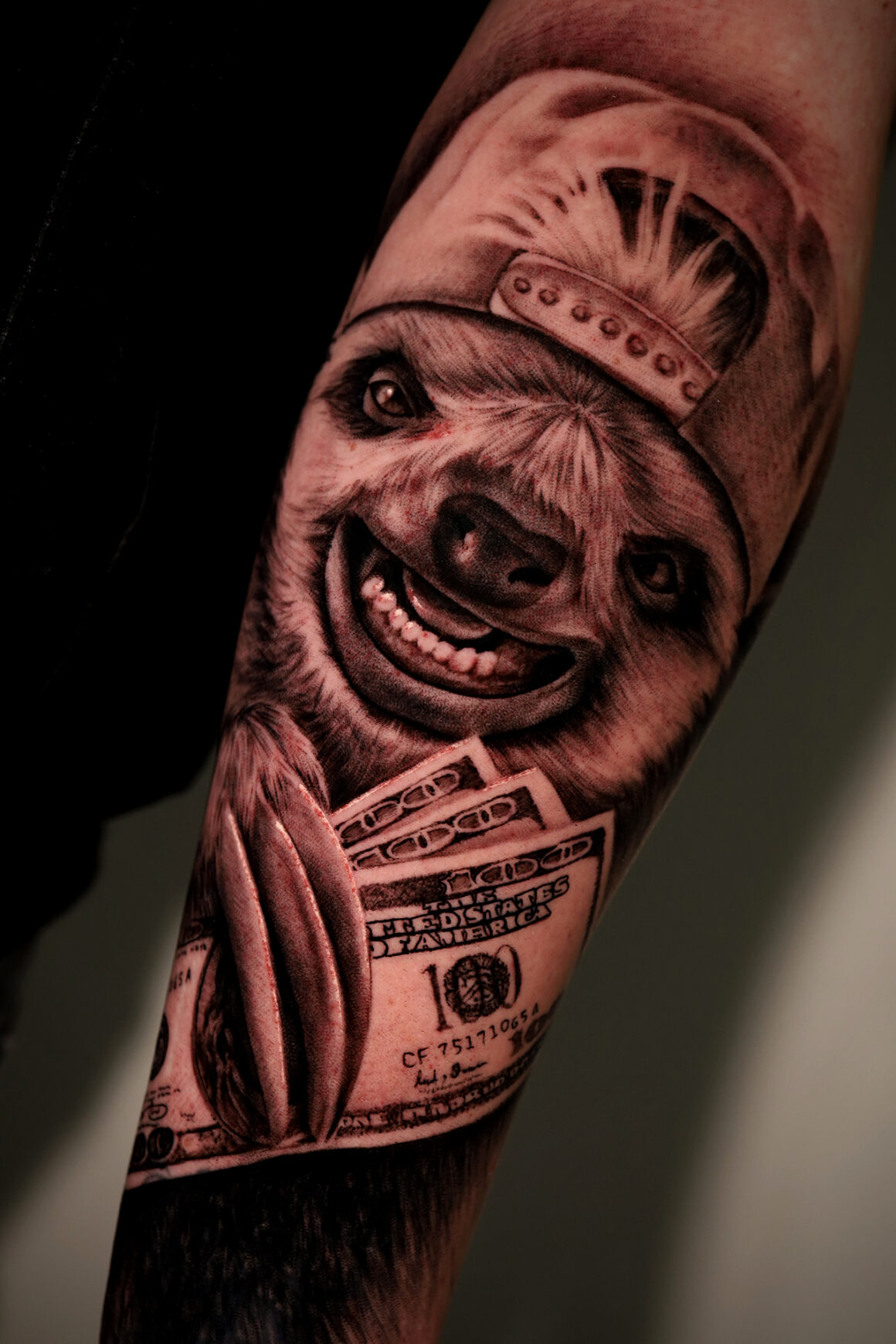 When did you discover that you excelled in the Realistic style? Did you get there step by step by first devoting yourself to other styles, or was reproducing human and animal portraits always your specialty?
As I started tattooing I did every style. I even did color tattoos. I just loved Realistic and especially human portraits. Throughout the years I also started to love to do animal portraits.
I think it's important to try all so you really find out what you like or what you're good at.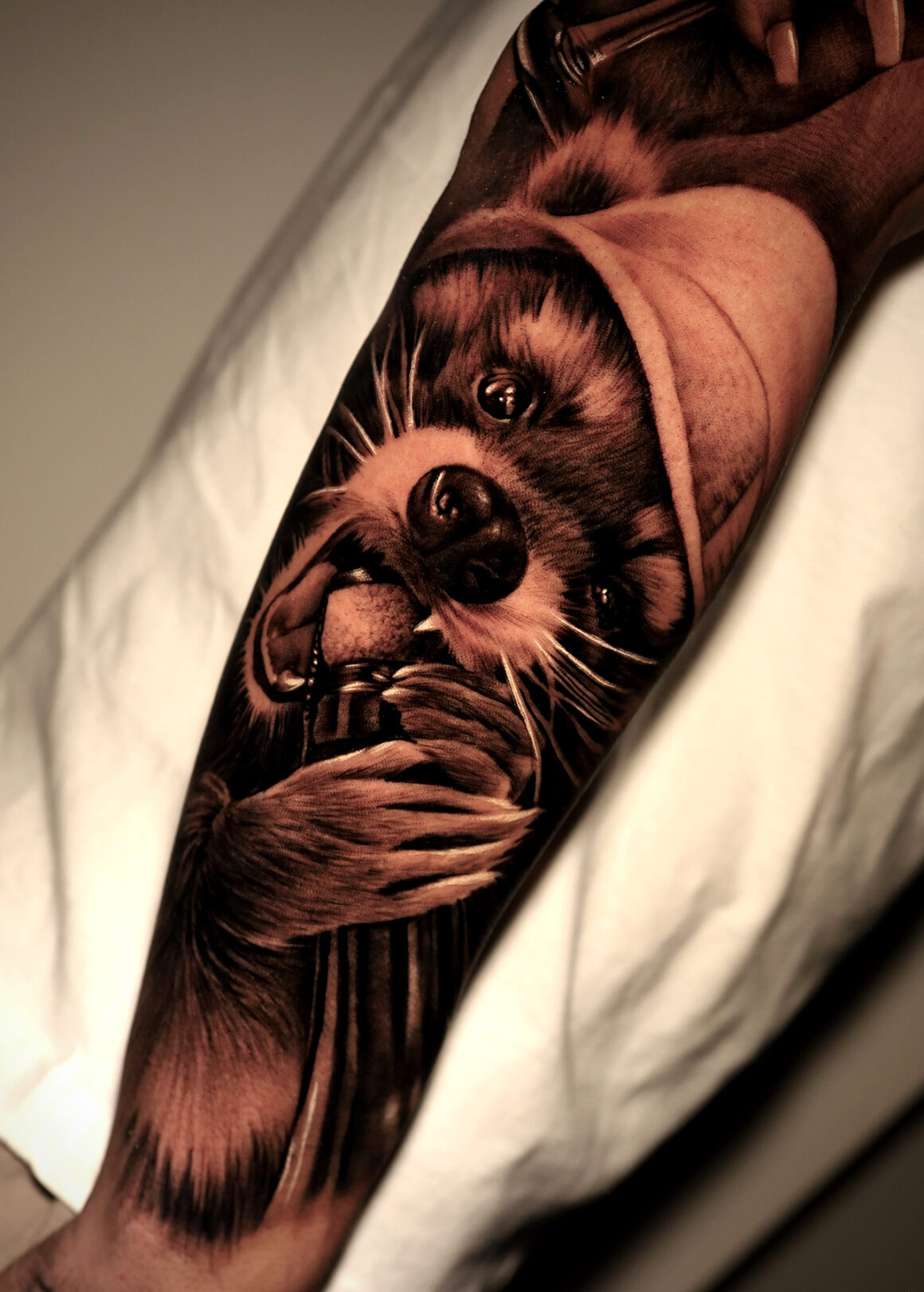 Do you think you had any important mentors along your path or just someone you would like to say thank you to?
Yeah sure also I had mentors! First of all, my sister Bianca who taught me the basics and a lot of how a studio works, and my boyfriend Kindamo (IG: @/_kindamo_).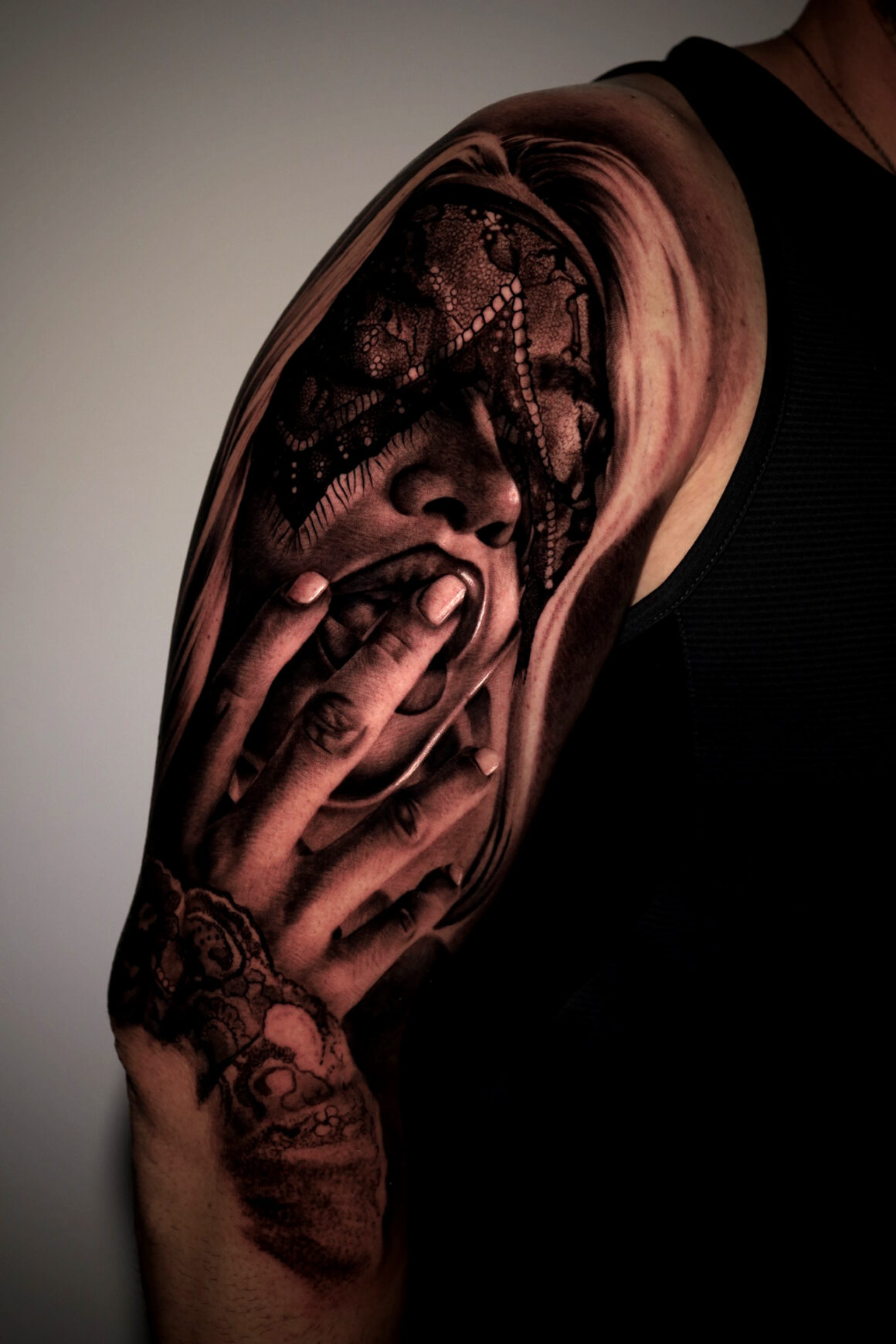 I watched him tattoo as many times I could after I finished my work. I learned a lot from Kindamo, even as we just sat at home preparing our designs in the evening. Learning never ends, I would say.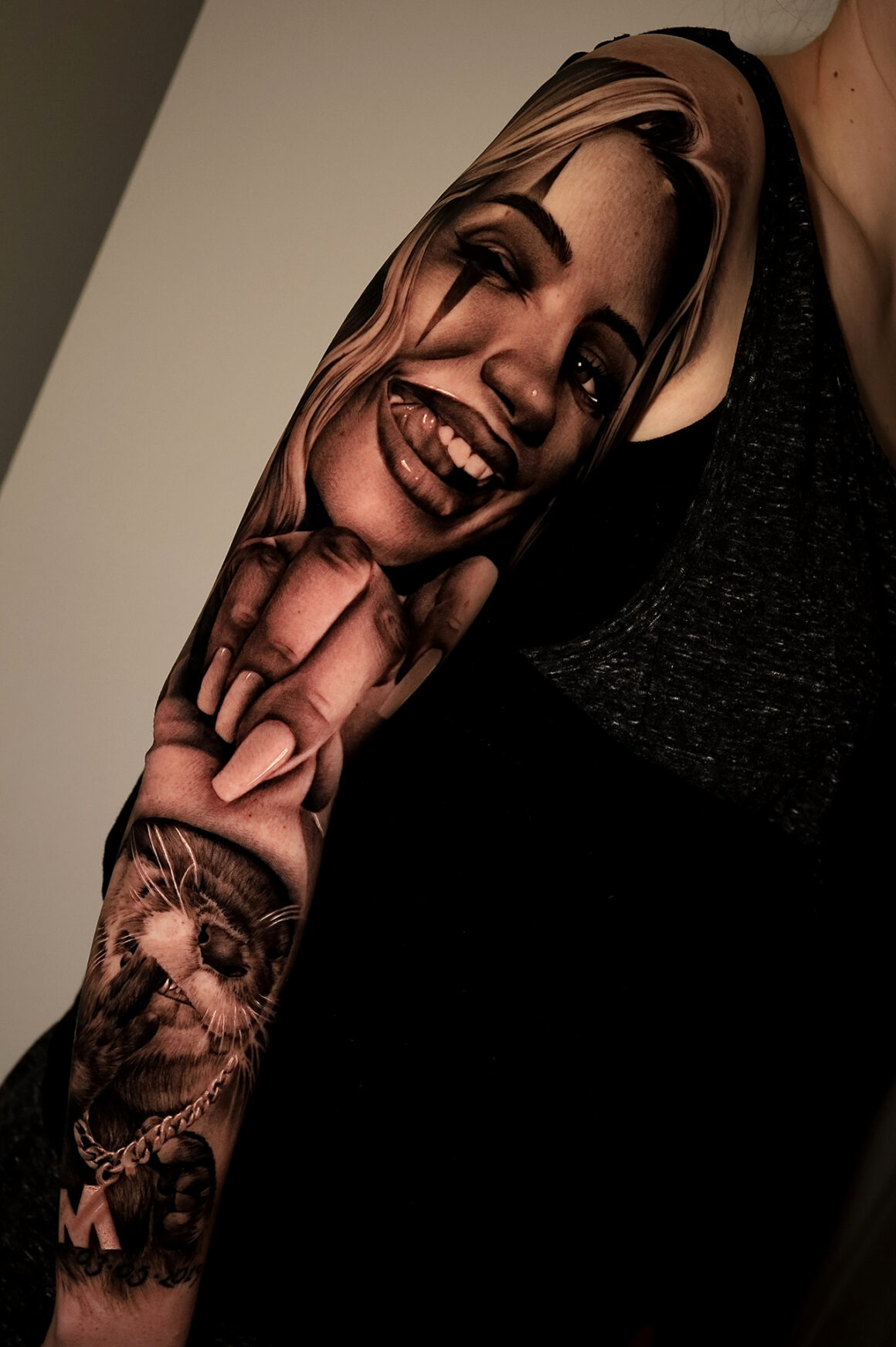 What do you think positions your portraits in Black 'n' Grey besides the realistic look of the tattoo itself?
Actually, I still didn't discover my own style yet. I just do my interpretation and try to do different designs as much as possible until I find my own style.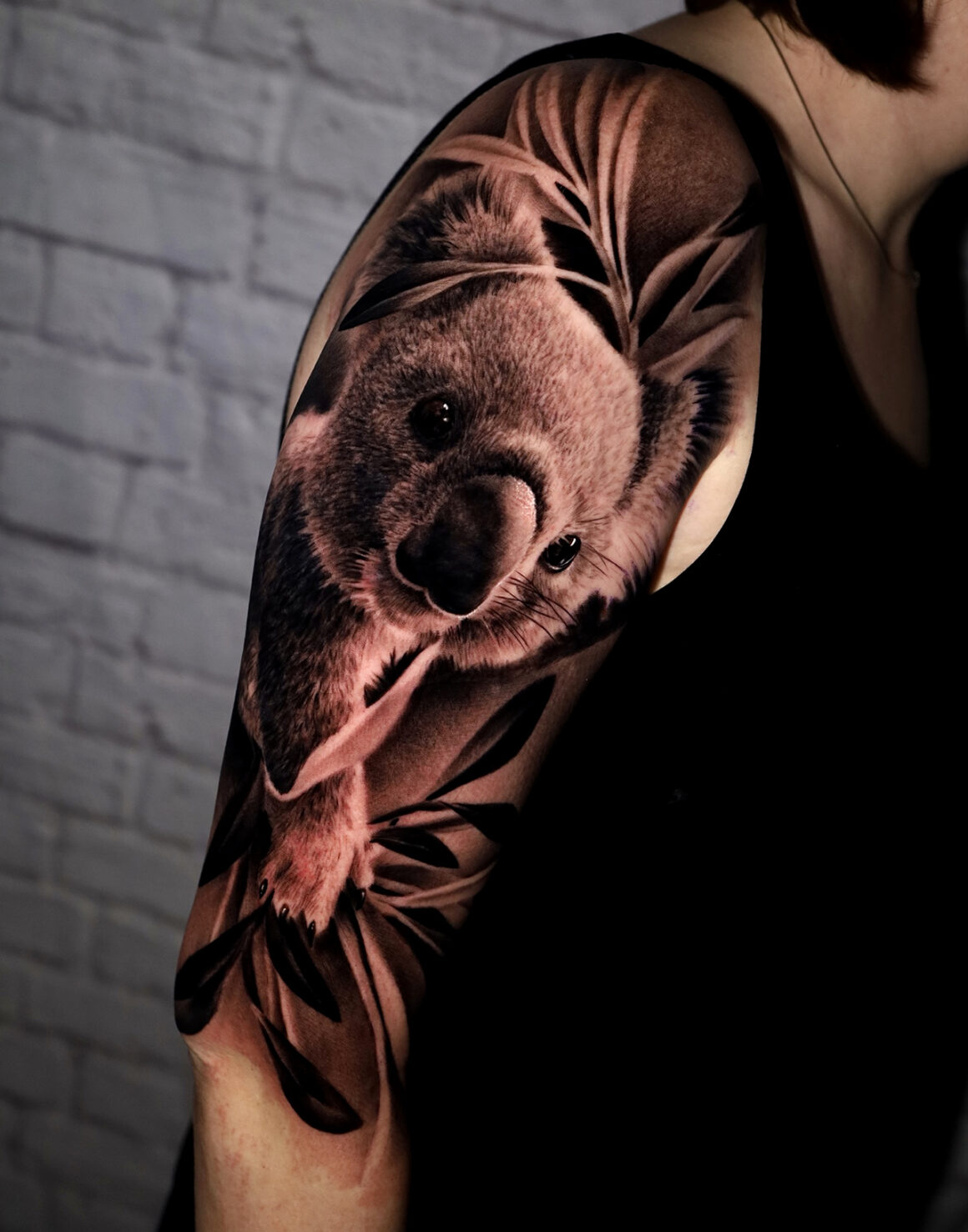 What plans do you have for this fall/winter? Are you going to stay mainly in Zurich or will we see you at some conventions or guest spots around Europe?
Definitely, I won't just stay in Zurich. I already attended the 'Milano Tattoo Convention', also I will be a guest at 'Milano City Ink' (IG: @milanocityink).
Other spots or conventions on your agenda?
Furthermore you'll find me at 'Tattoo Planetarium' in Paris and as a guest at 'Macko Tattooshop' (IG: @mackotattooshops) in Rome and Monopoli and a few more studios.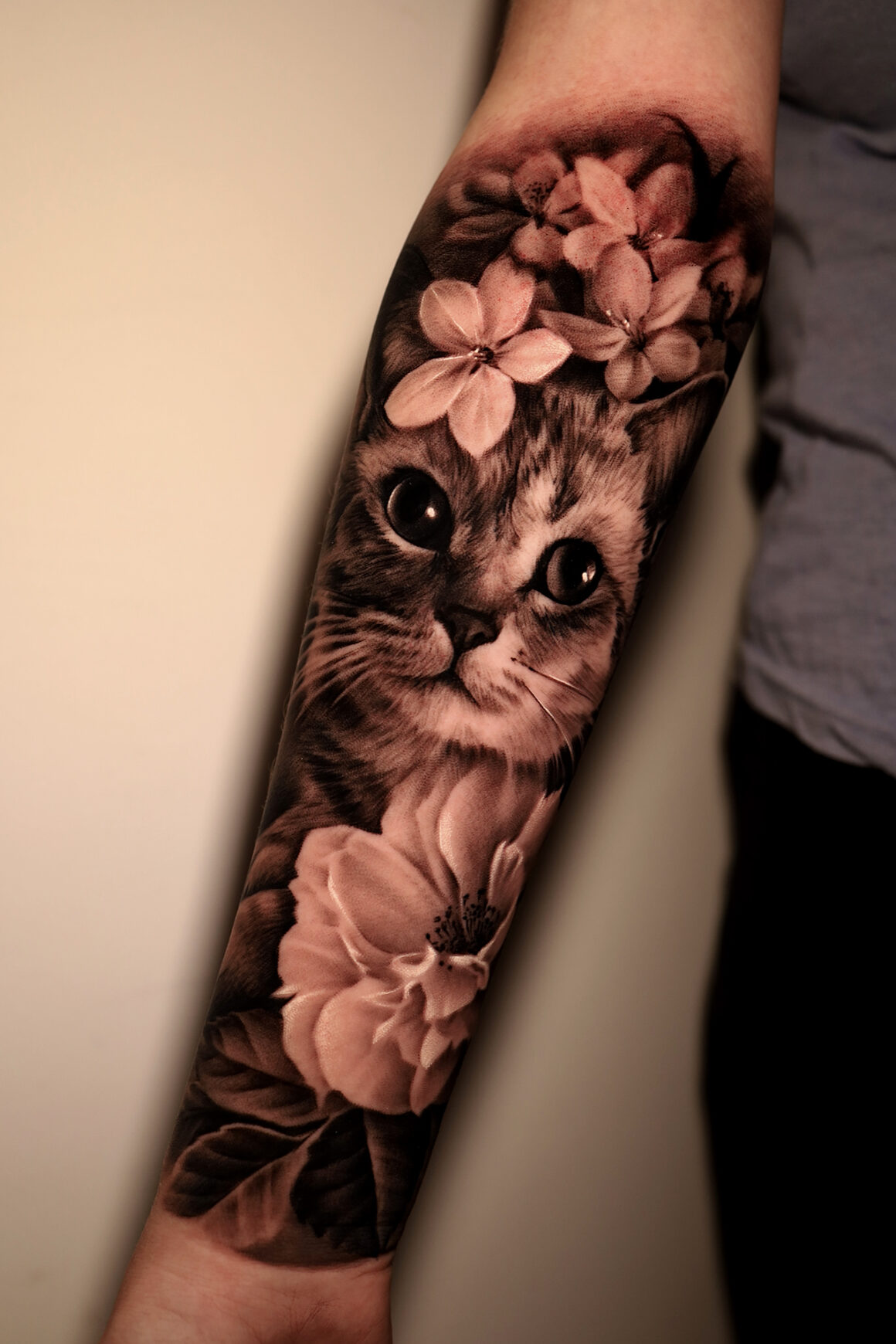 Can you tell me the most compelling or simply funny thing that happened to you during a tattoo convention?
The funny thing is I didn't attend a lot of conventions yet, so it will be difficult to answer! (laughs) But at the last one I attended I won the 2nd best of show at the 'Bologna Tattoo Show' and this was a really beautiful experience.
To win a prize at a convention pushes me even harder towards my dreams.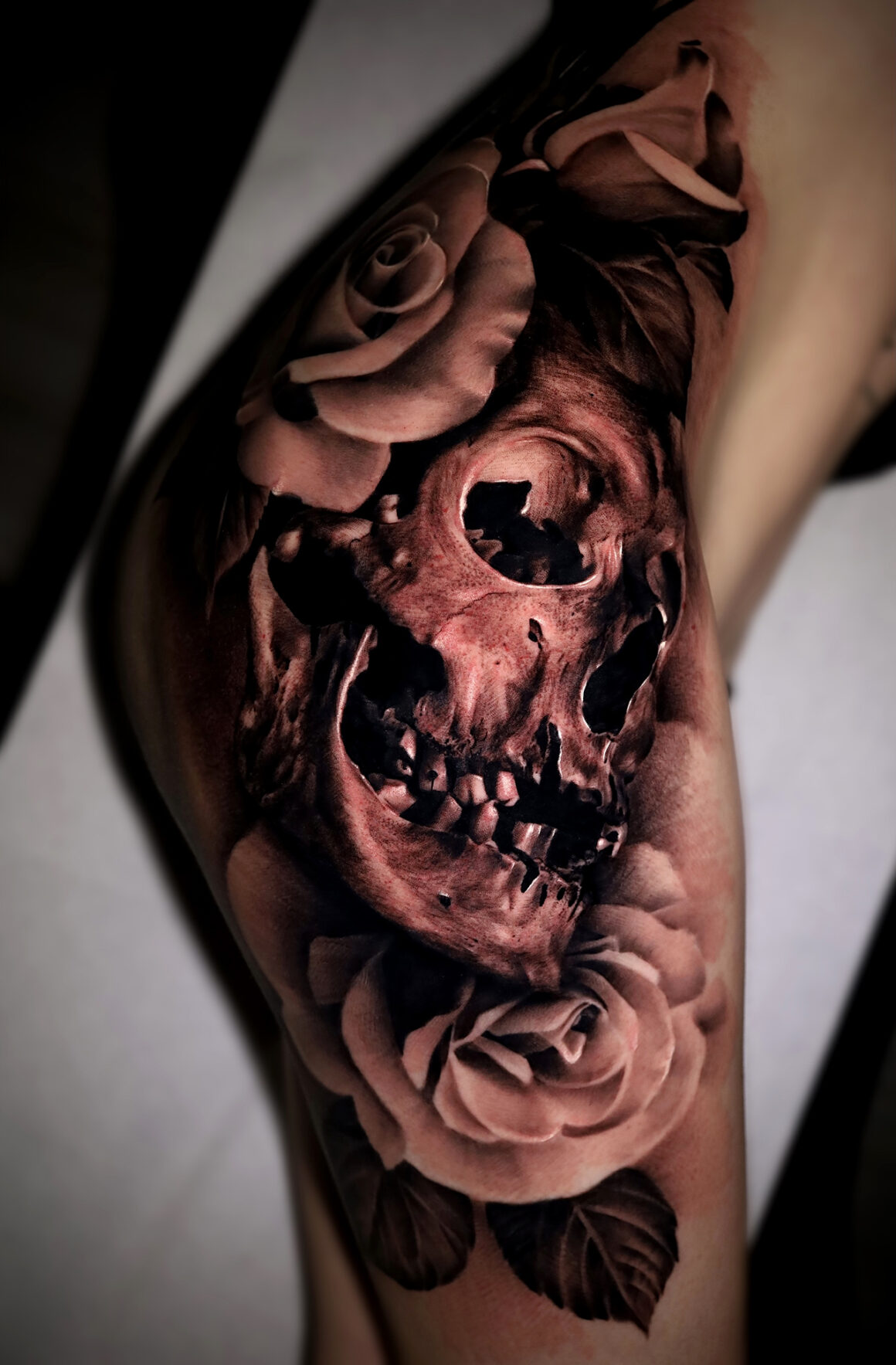 And your last famous words are…?
Thank you so much for this opportunity and the support. It means a lot to me!