'Ginger Fil' is a tattooer and organiser of the much-loved Bristol Tattoo Convention. His passion for collecting vintage tattoo flash sparked an idea for a new event taking place this weekend: the Tattoo Flash Back.
Joining forces with legendary tattooer Lal Hardy, Fil has organised a swap meet for tattoo enthusiasts to snap up some rare tattoo treasures. We caught up with Fil to find out more ahead of the show this Sunday…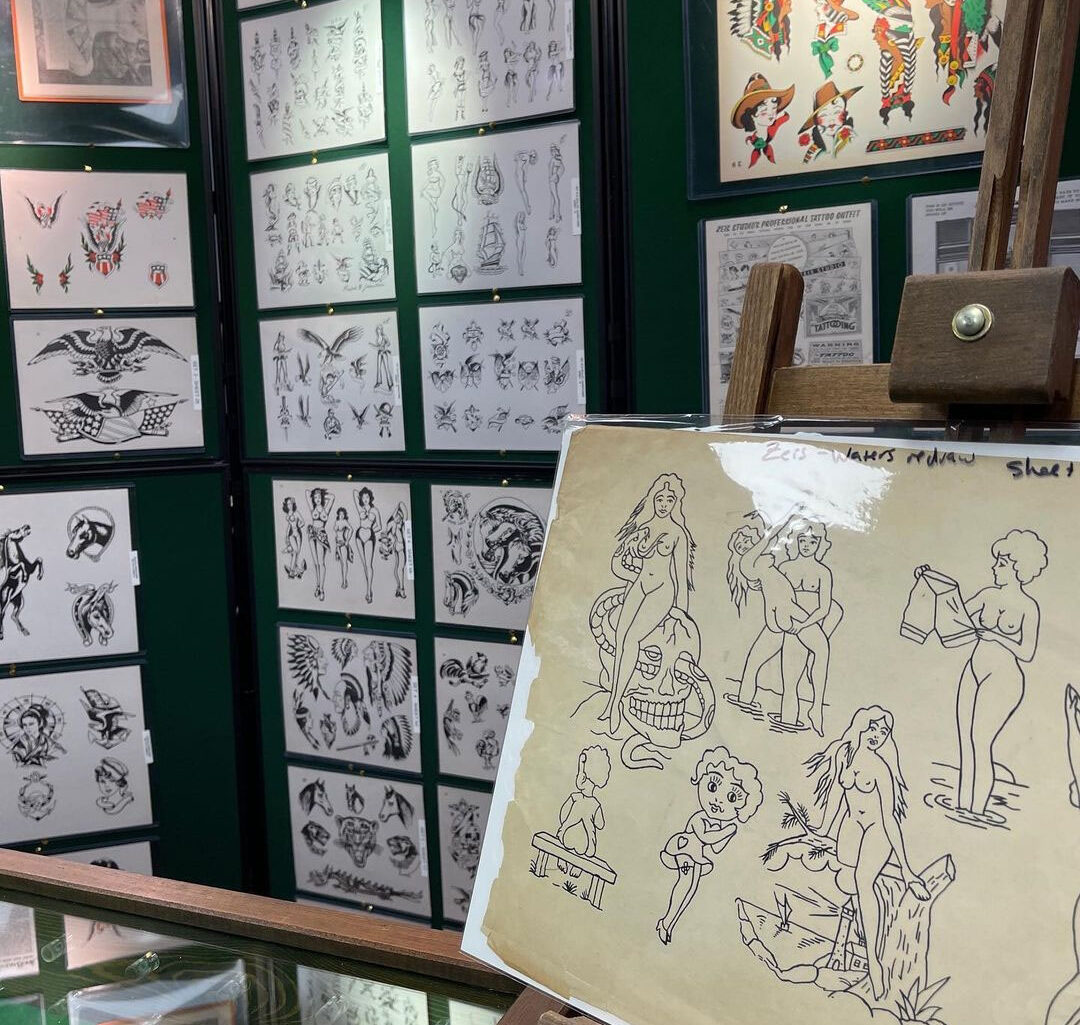 Hi Fil! Many of us know you as the organiser of the fantastic Bristol Tattoo Convention. Can you tell us a bit about your new event, the Tattoo Flash Back? What inspired you to put this gathering together?
The flashback started as an idea over a beer at the last Bristol show. A group of us went to a private viewing at the British Tattoo Art revealed exhibition, it was then that we all started talking about our own collections. Next thing, we're wheelin' and dealin' amongst ourselves and we had an idea to meet up somewhere and trade what we've all got.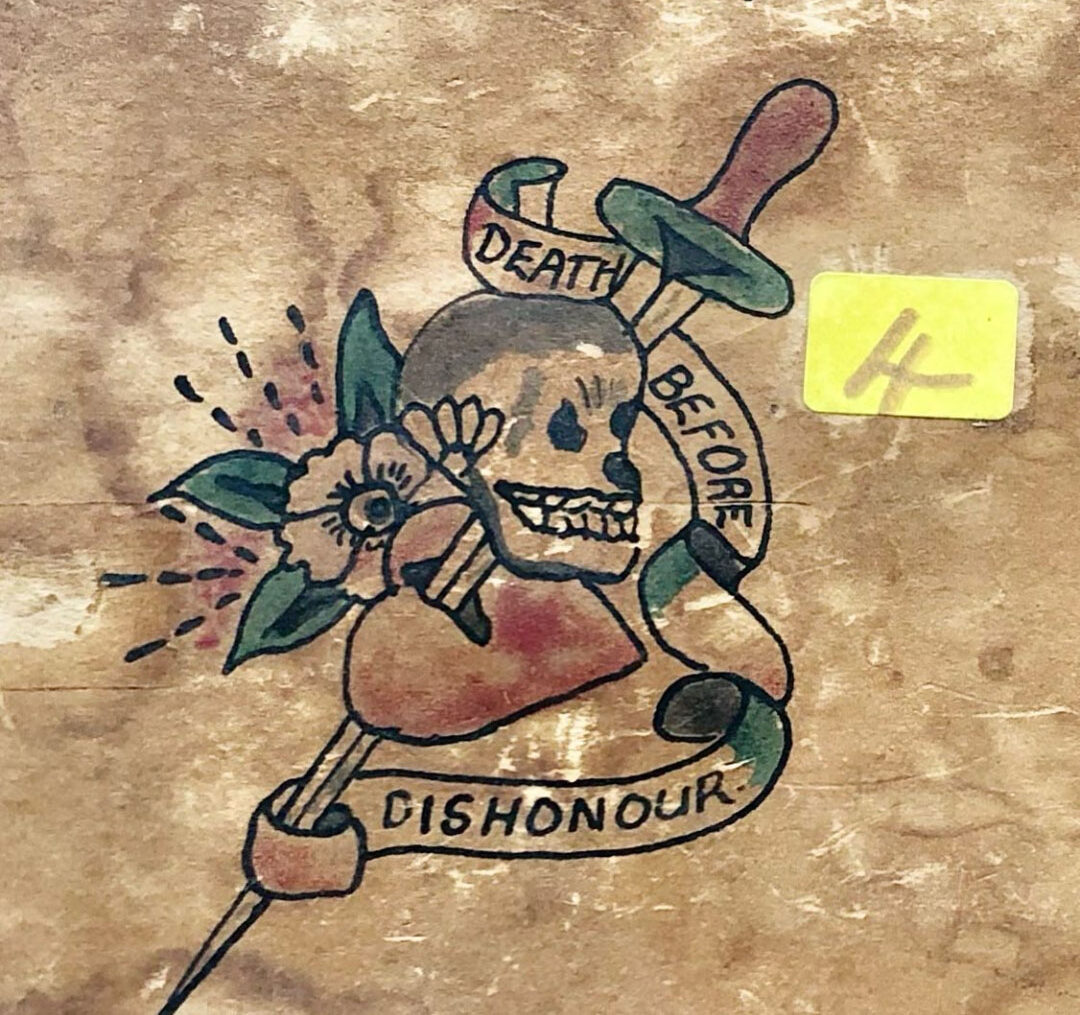 Then COVID happened. All plans vanished and it fizzled out. Throughout the lockdowns Lal and I were messaging, just catching up and putting the world to rights, and he asked if I'd had any more thoughts on a swap meet. It was then that we decided to join together and make it happen. Lal set about inviting some heavyweights from the past and I went venue hunting. And that's how it happened.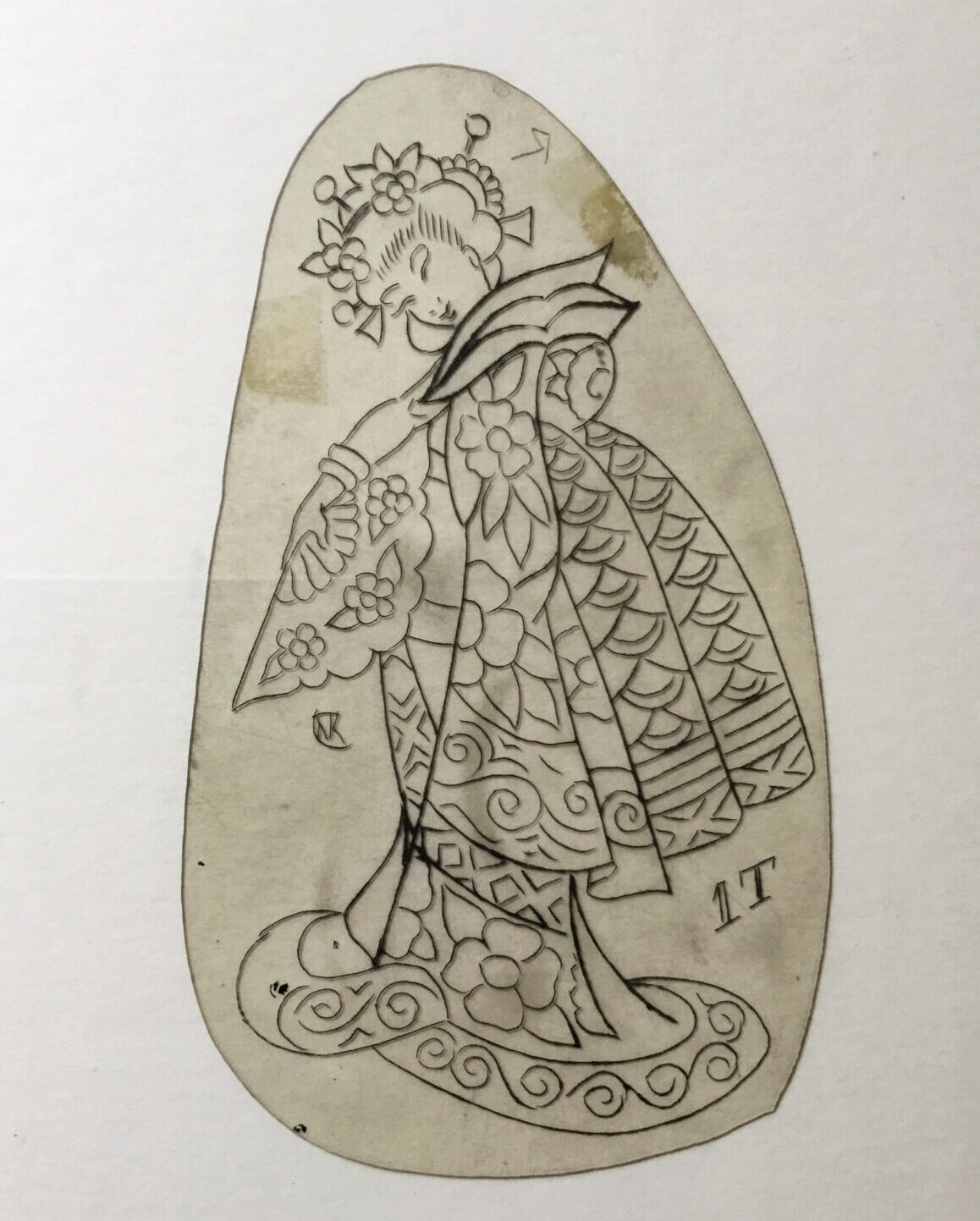 How long have you been collecting tattoo art and memorabilia?
I've been hoarding tattoo stuff for ages, it used to mainly be machines and books but then I got a bit obsessed with old flash. I'd scan through auction sites and forums and buy stuff that caught my eye. I'm a sucker for a back story; my favourite is the machine nicknamed "The Namedropper", an old jonesy bought by Cliff Raven, given to Vyvyn Lazonga, then to Alex Binnie who gave it to Jim MacAirt, who passed it to me. I've got a fair few collector friends and there's always trades being offered. During lockdown it was a hive of haggling and many deals were done.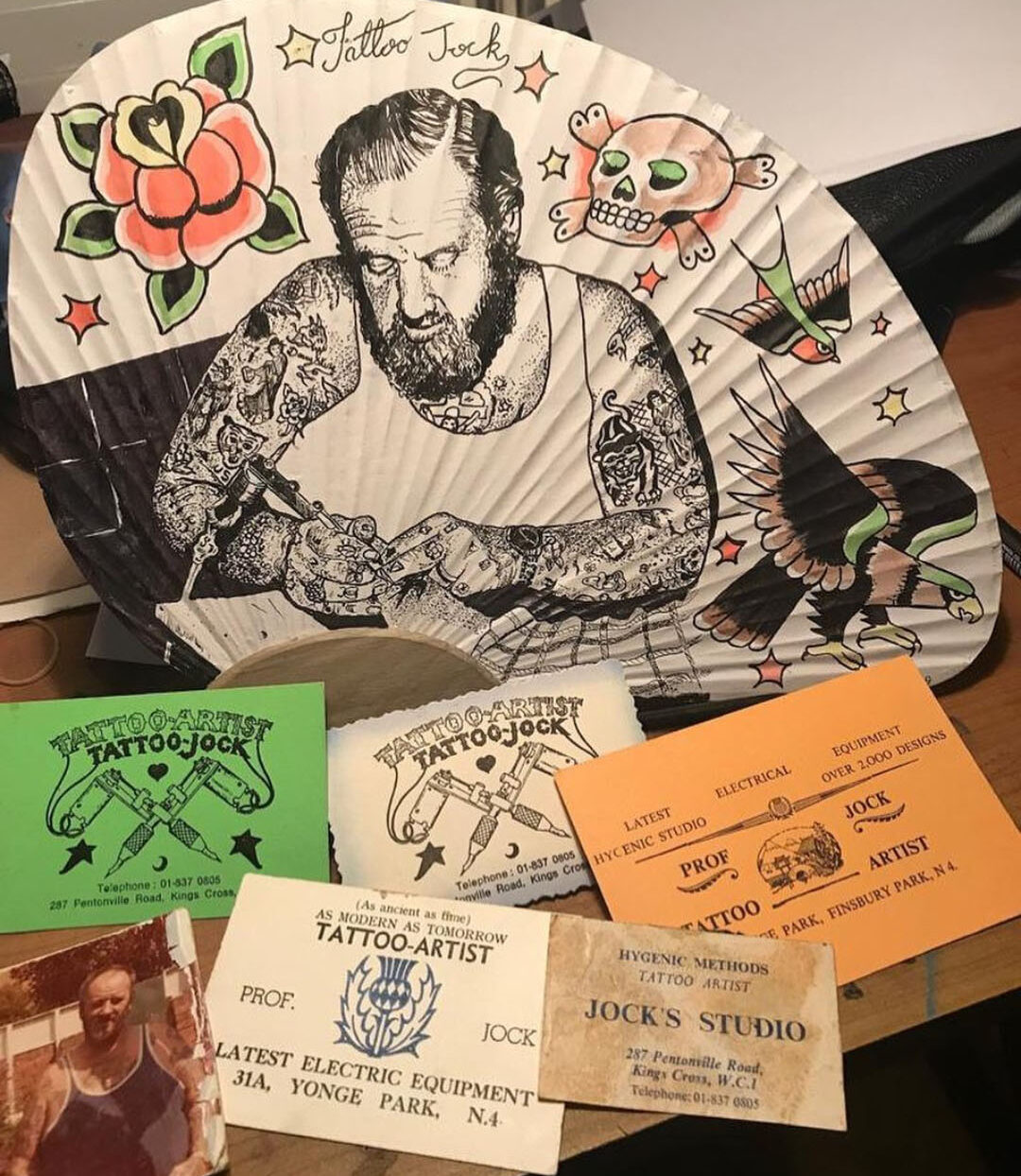 Why do you think it's important to preserve tattoo culture for future generations?
I feel that the past needs to be honoured and respected, it paved the way for us now.
Whether you agree or disagree, love or hate, the past was the journey to the future and there's a lesson every step of the way.
The evolution of the craft to a trade is amazing. I fuckin' hate the term tattoo industry.
Watching styles and fashions change, disappear, then come back full circle is awesome. I'd never have believed that I'd have people asking me to tattoo flash from the 90s and early 2000s today.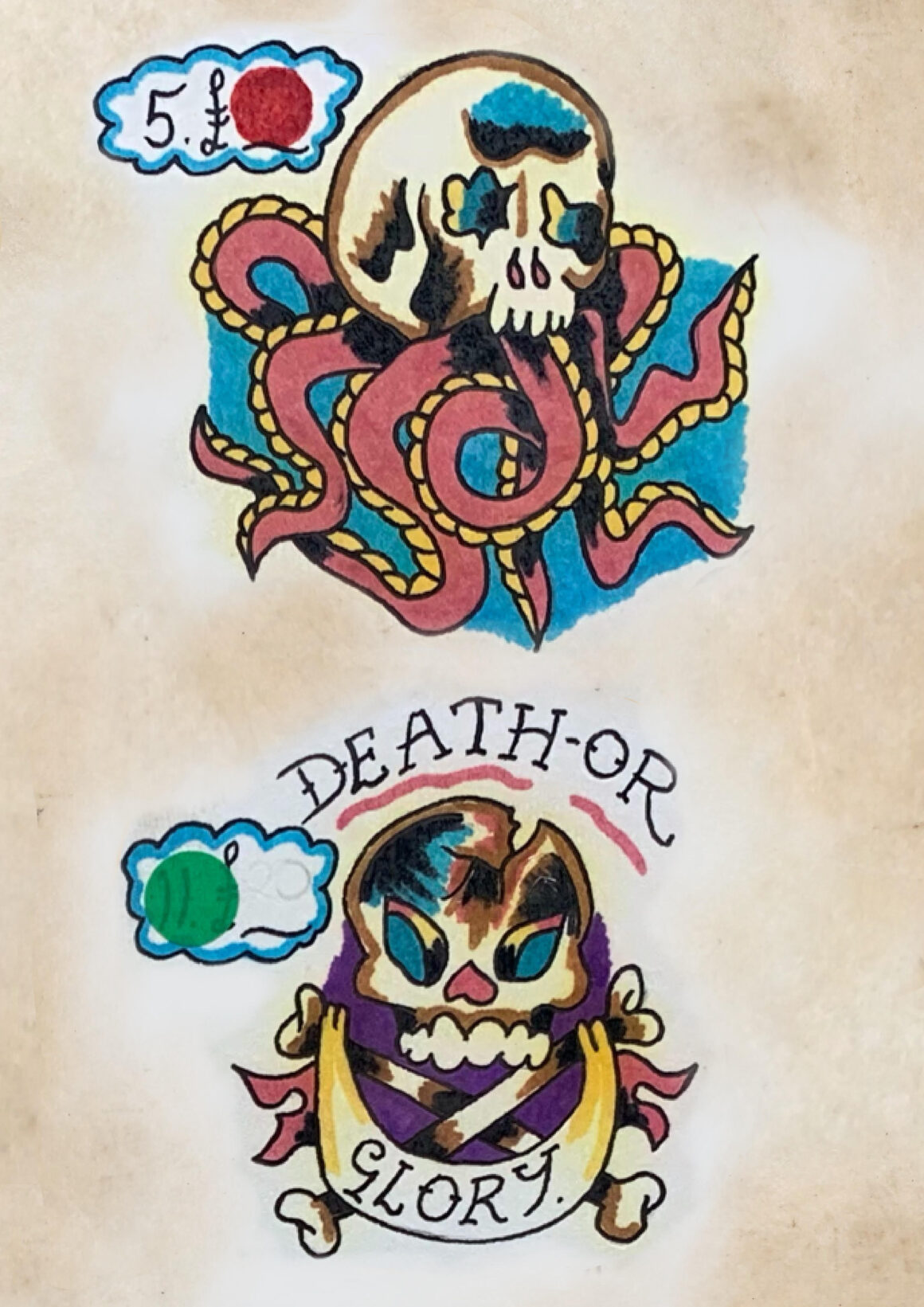 Is there a particular bit of tattoo treasure you own but would never part with?
I have stuff I'll never sell. I've a few Sailor Jerry original acetates, original Filip Leu paintings, old carny flash from the 30s and of course "The Namedropper"! I would never part with anything that's been gifted to me and I still have my first machines. These will be passed on to my daughter if she ever wants them.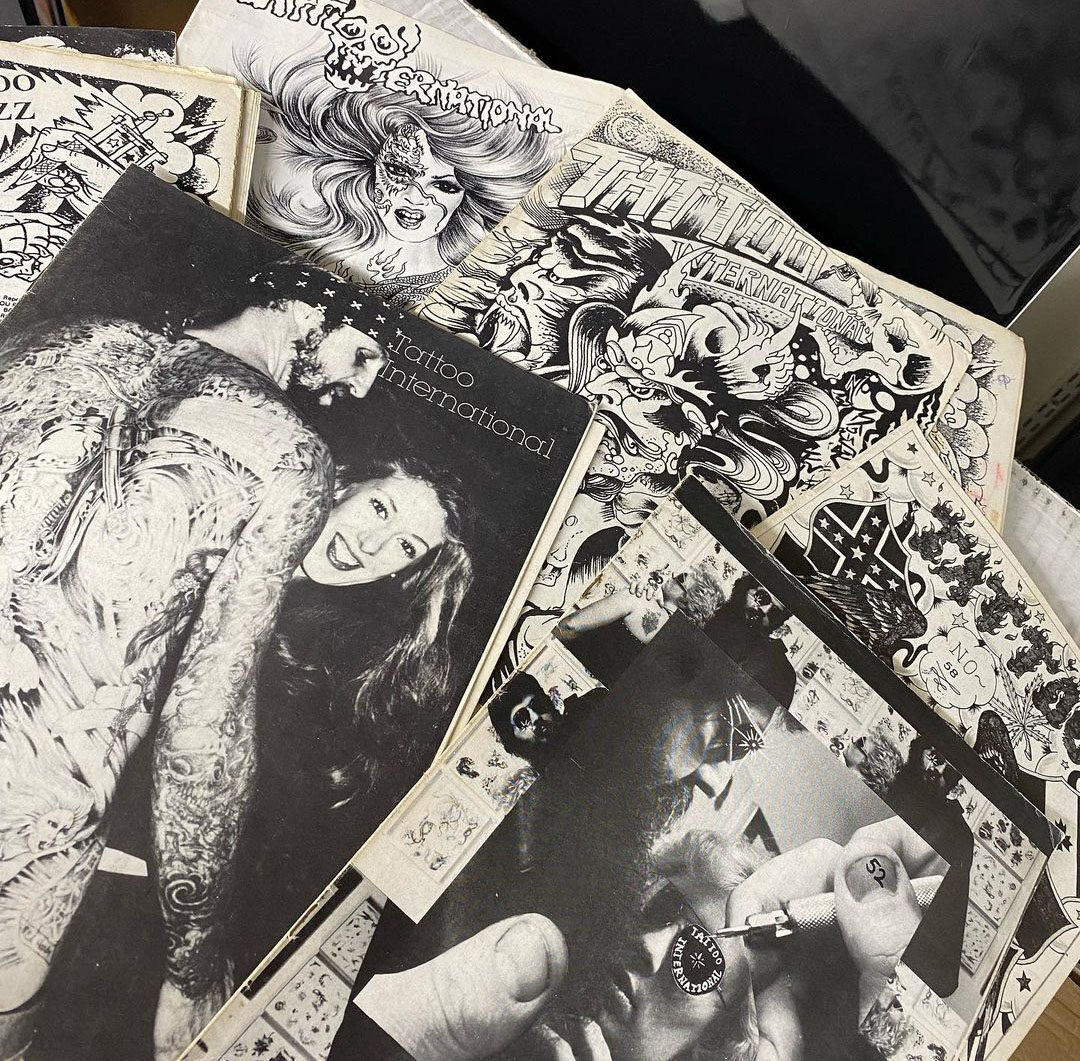 Can you share a bit about what we could expect to find at the event?
The flashback will be a treasure trove of cool stuff. Lal has invited some serious collectors and I've got a load of fellow hoarders coming too. The joke seems to be that we will all buy more than we sell!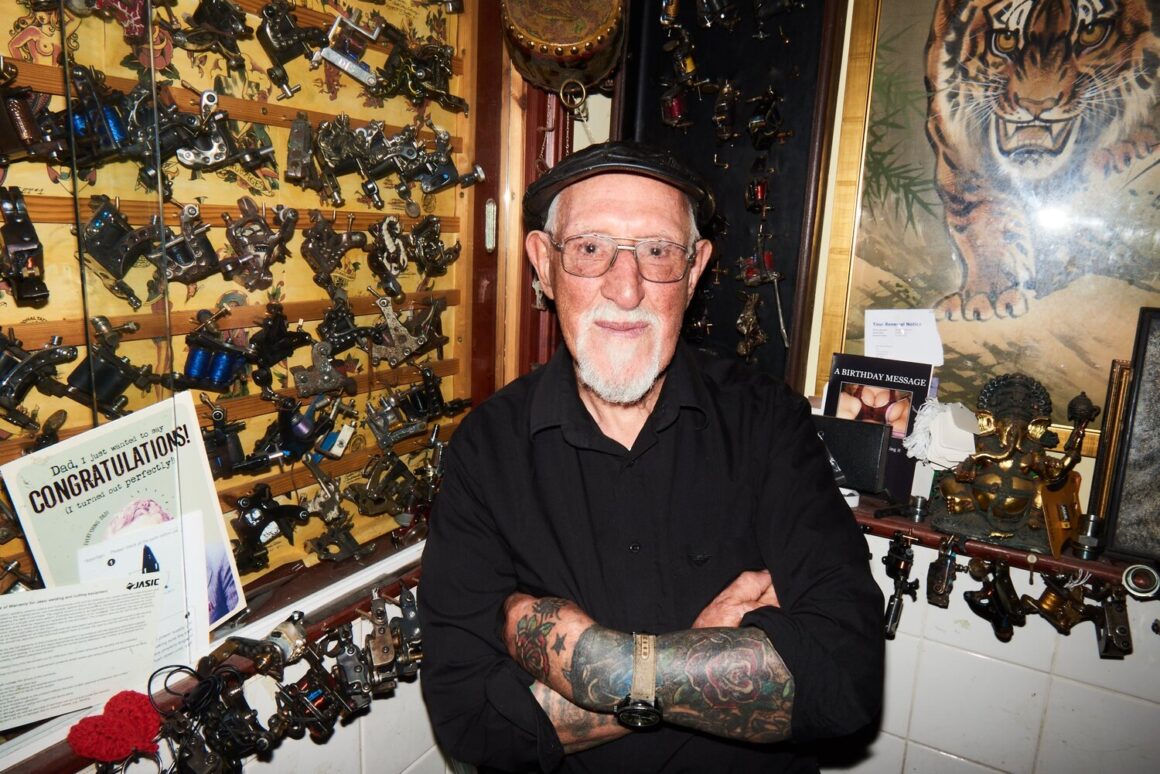 There's some awesome collections on display too: the Milton Zeiss collection courtesy of Marc Nutley, Jimmie Skuse and the Bristol Tattoo Club display, a Bert Grimm exhibition which has never seen before, tattoo legend Doc Price, Nigel Garden, John Foster, the Old Timers Tattoo Club, to name but a few. There will be flash, machines, business cards, posters, hand tools, books and loads more for sale. It's a rare chance to deal directly with genuine collectors.
Buy, sell, trade, share, wheel and deal and show respect and appreciation for tattoo history.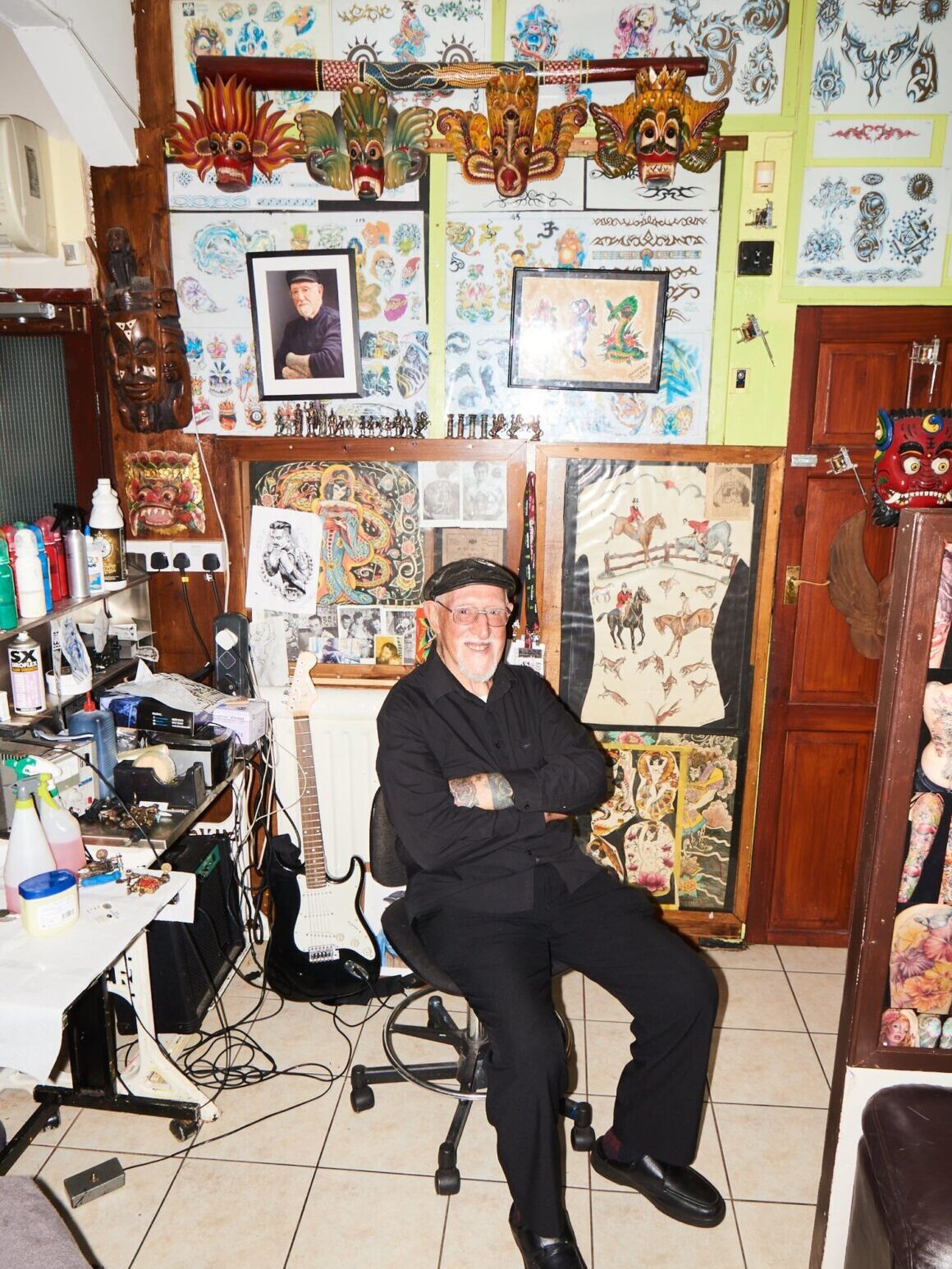 You've also recently put out a great new book of 80's tattoo flash, 'Saturday Night's Alright For Fighting'. What's the story behind this – where did the flash come from? What are your favourite pieces?
'Saturday Night' is made up of a collection of 22 old flash sheets I have. They came out of a studio in the 80s and sat in an attic for years. I simply put one design on each page and crammed it all into one neat little book as a way of sharing the past. The originals are on the wall in my studio and that's where they'll stay.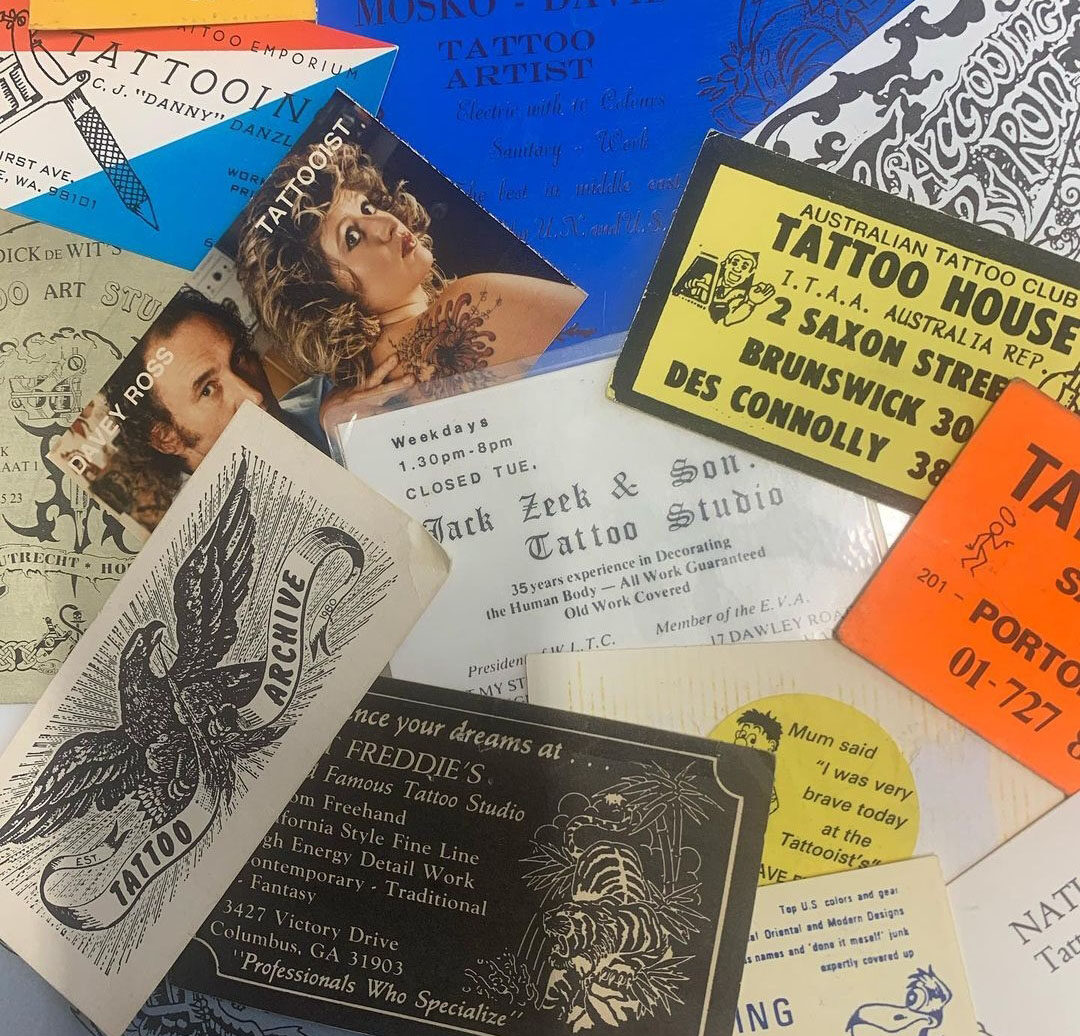 There are so many collections that will never be seen, history needs to be shared so the future can be better, it's easy to see the evolution process of tattoo flash. Some of the eagles in the book will appear very familiar, but the slight changes, the 'Chinese whispers' so to speak, are what draws me to old flash.
I love the weird quirks, there's a charm to it that is so hard to replicate.
There's a Popeye that I love, a pinup in a skull, an octopus skull – in fact every design in there is pretty cool in its own right.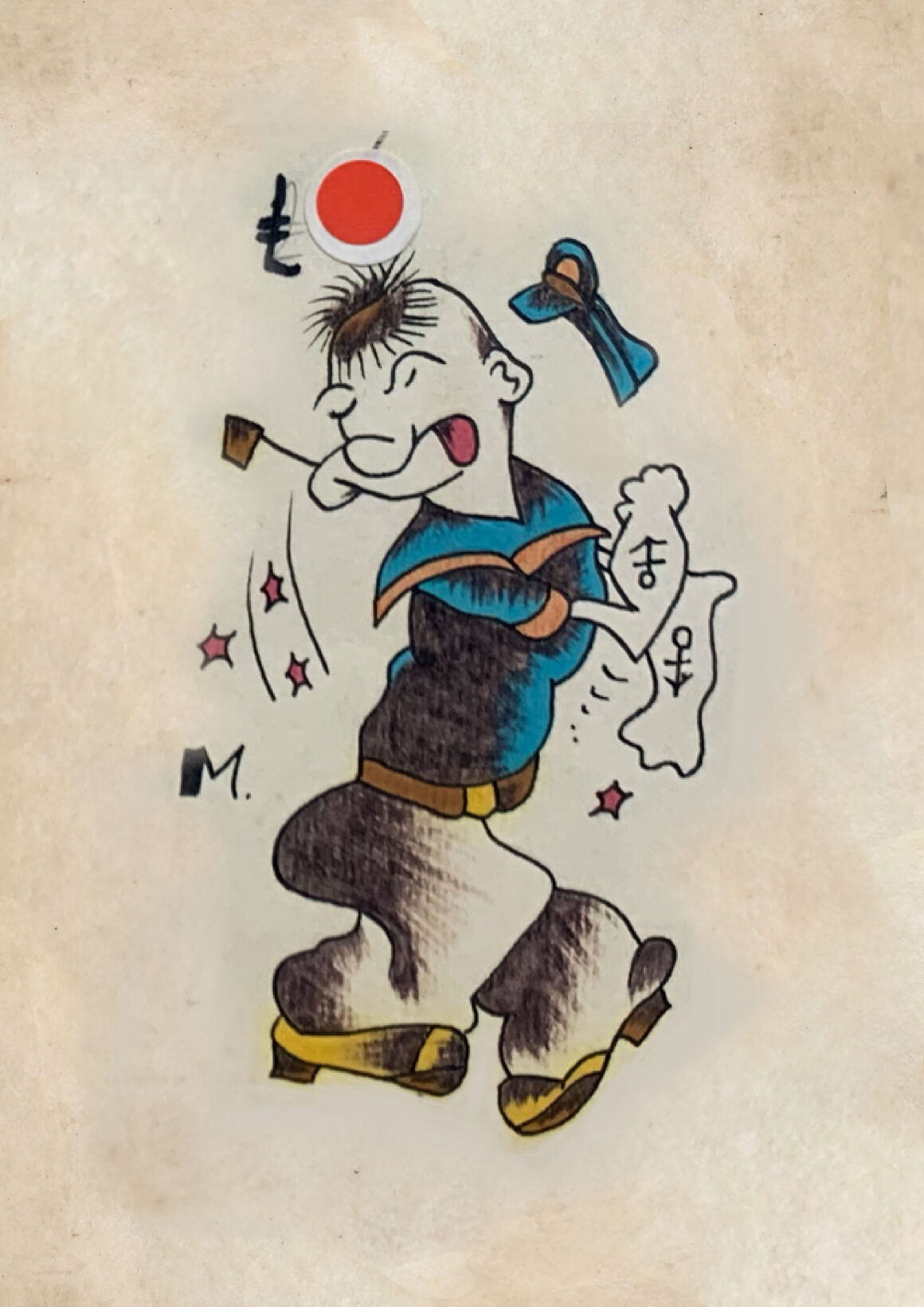 Lastly, will the Bristol Tattoo Convention be making a comeback next year?
Bristol will be back July 9-10th 2022. I don't ever want to do a half-arsed show so we've held back until the COVID dust settles. We've a lot of new hurdles to face as a result of the pandemic but we will be back bigger and stronger than ever.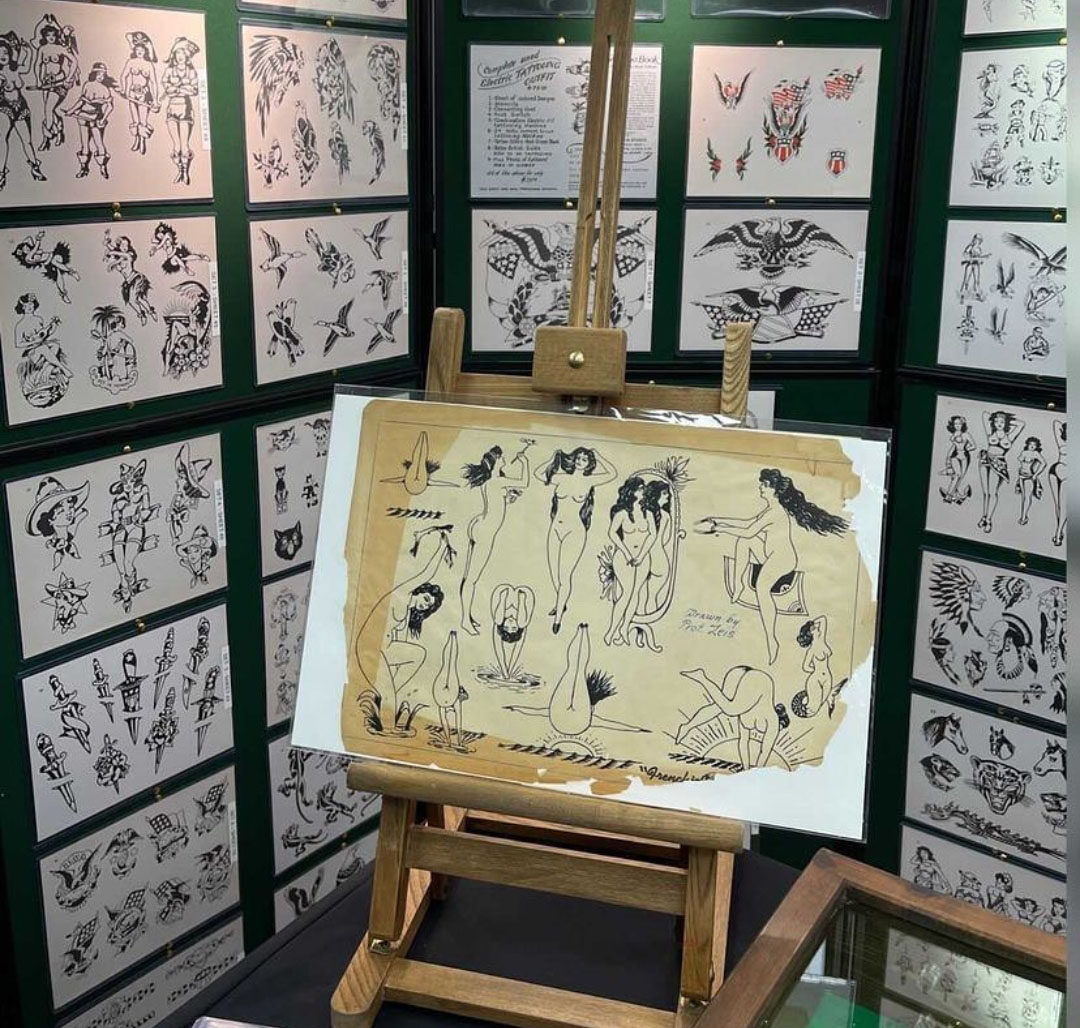 The artist line up will be to the standard we've always upheld, there's gonna be galleries and exhibitions and a few other surprises. We've missed the convention so much and can't wait to get back to some degree of normality and familiarity.
'
Saturday Night's Alright For Fighting
' can be purchased directly from Fil. Email
thegingerfil@gmail.com
for your copy.