Enter the imagination of Benjamin Lacombe in an immersive show in the Tenoha exhibition space in Milan, to meet some of the most curious subjects from Japanese folklore: yokai, the spirits and ghosts of Japan.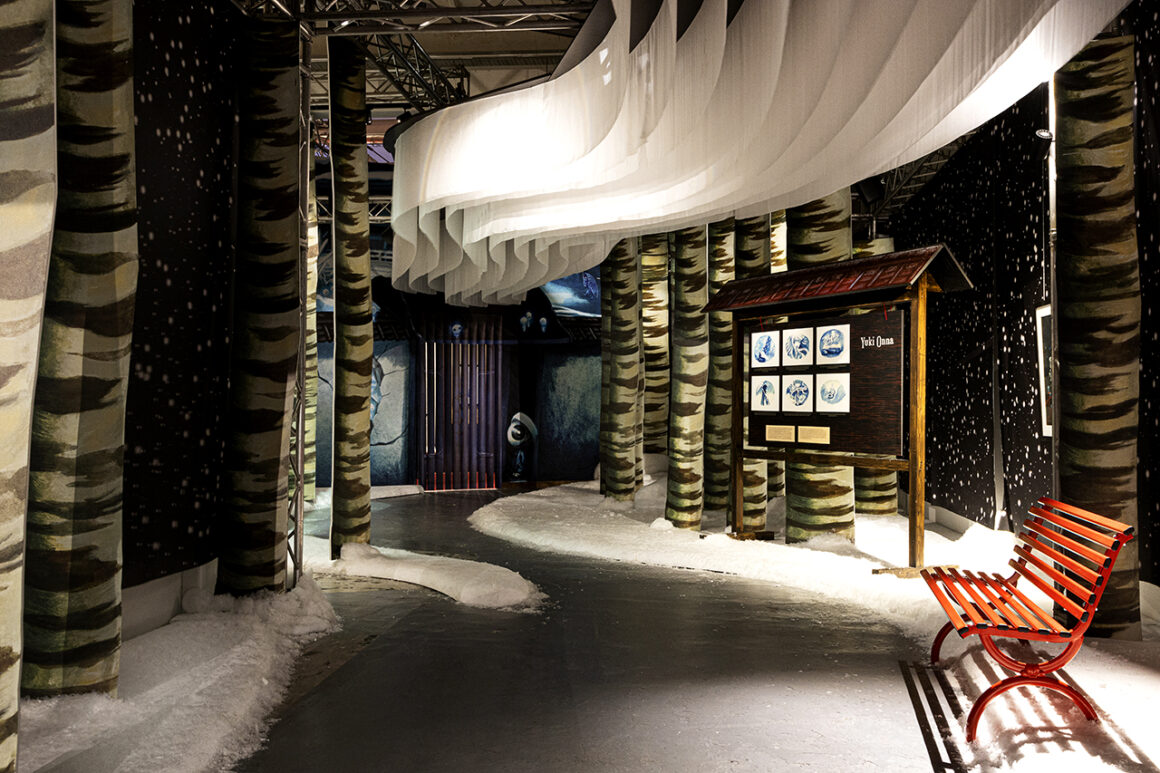 An exhibition laid out in over 10 themed rooms where tradition meets technological innovation with animation, audio, sets, 3D and video.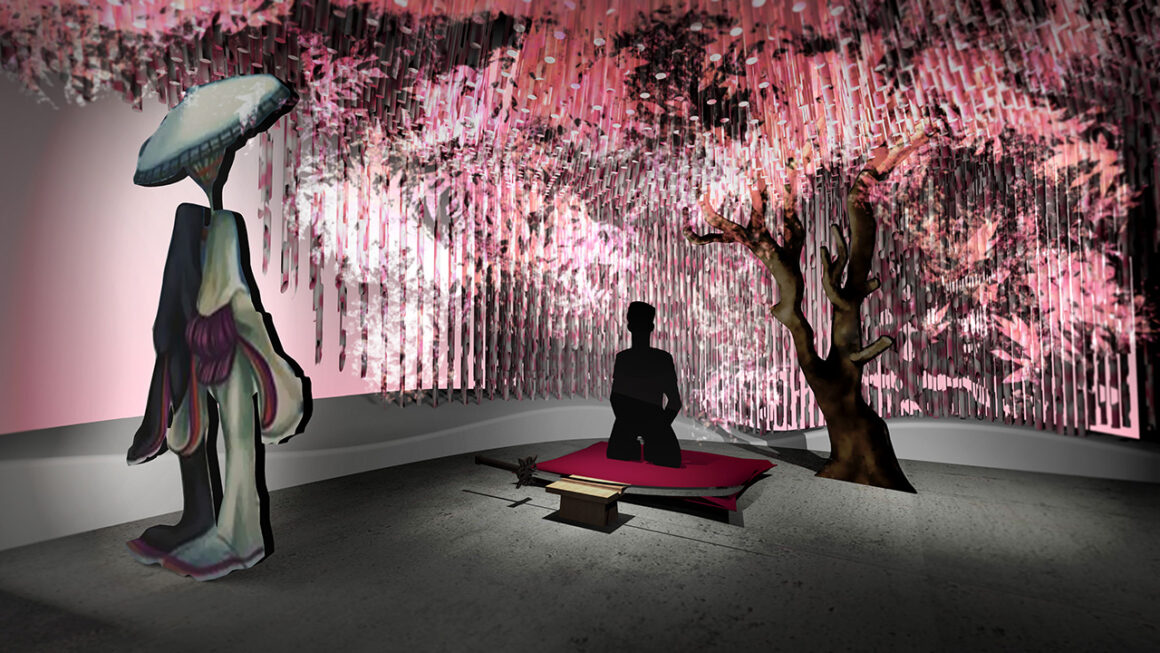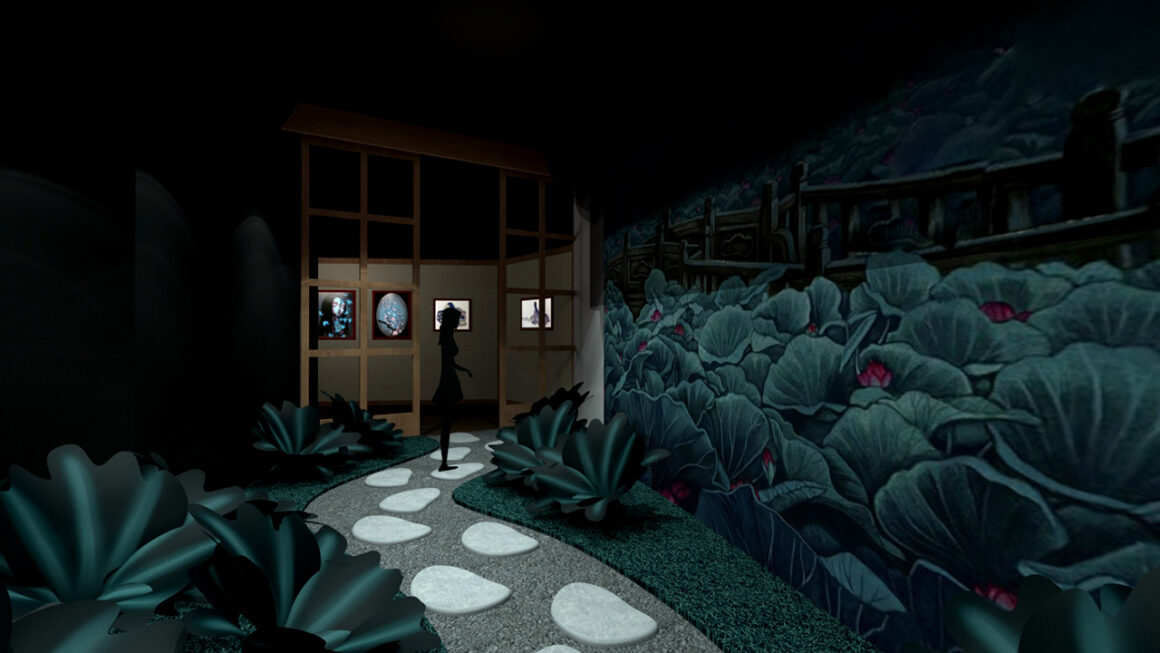 A show where the focus is on yokai, supernatural beings that can take on different shapes and forms, an expression of Japanese animism which in the West are often equated with "monsters" or "ghosts" but which actually elude any definition.
A yokai (妖怪) is a mysterious existence, a phenomenon beyond human comprehension which may only be explained as a supernatural entity. They are part of the tradition and culture of Japan, especially that of small towns and villages where these legends were passed on from generation to generation.
These monsters pass through the thin veil between reality and illusion, conviction and incredulity, good and evil. This meant that all the natural phenomena which could not be explained in a scientific manner were yokai.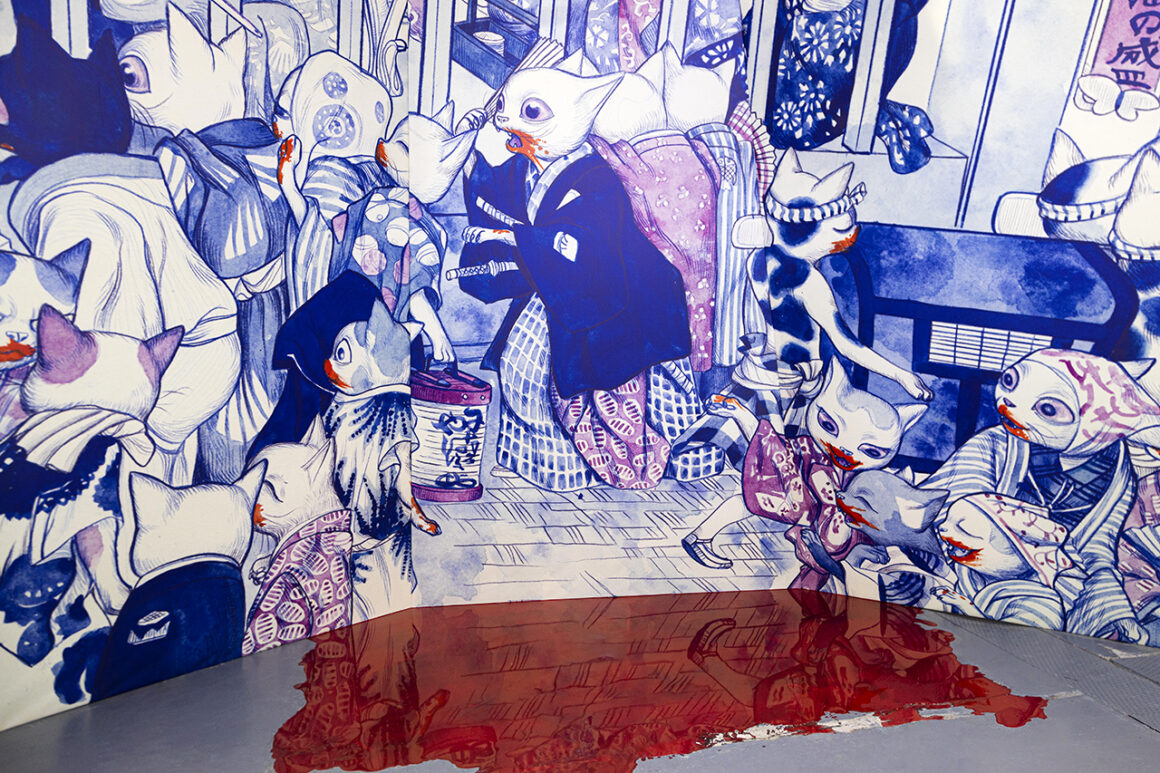 Yokai can take on all manner of shapes and forms, from the faceless woman to the kitsune, cat assassins, the figure of the monk and the kodama.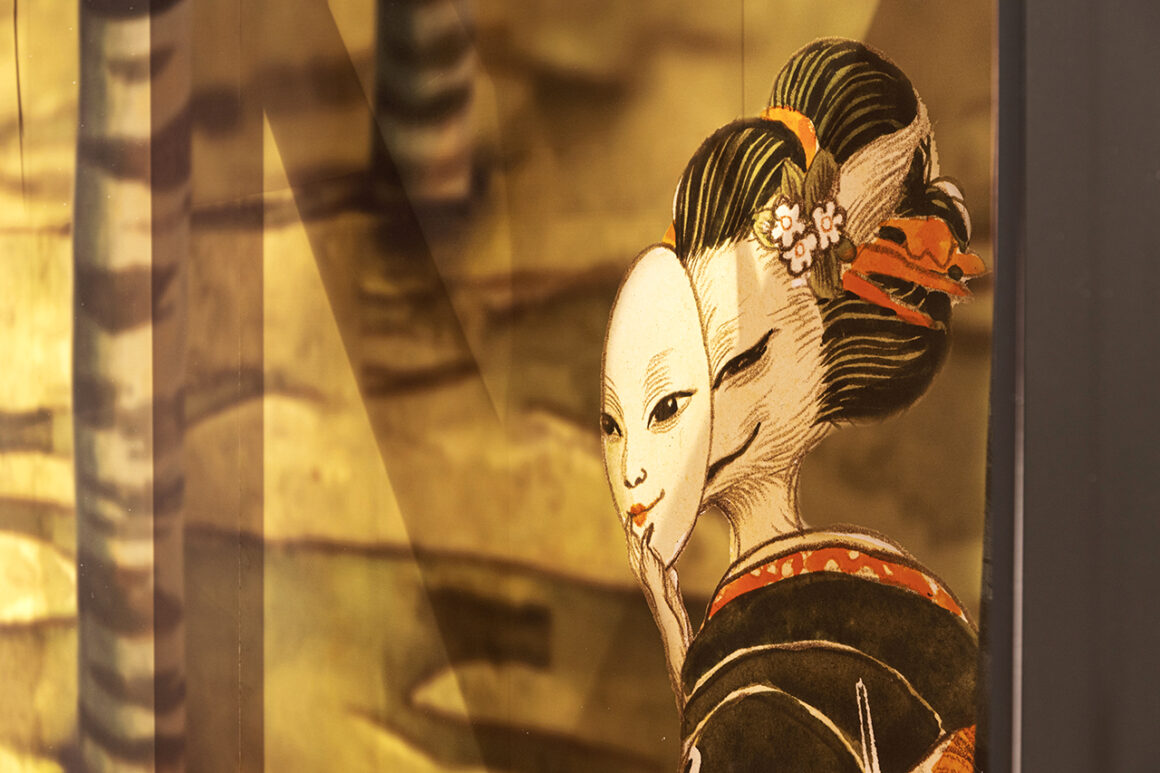 An expression of Japanese animism, in the West they are identified with monsters or ghosts but they actually elude any definition.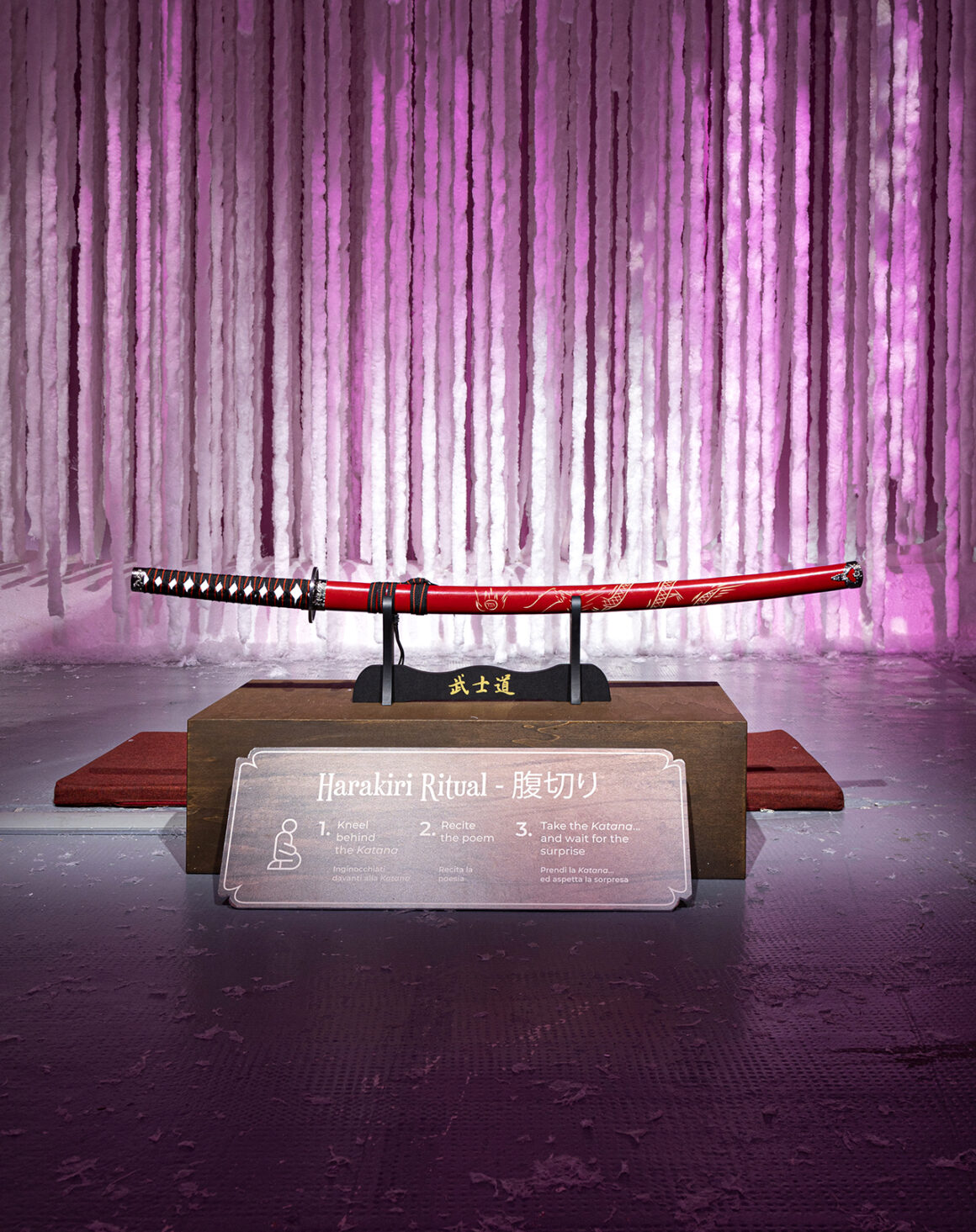 The work on display is taken from the two volumes on Japanese folklore which renowned illustrator Benjamin Lacombe came up with based on the legends of Japanese folk tradition recorded by Lafcadio Hearn.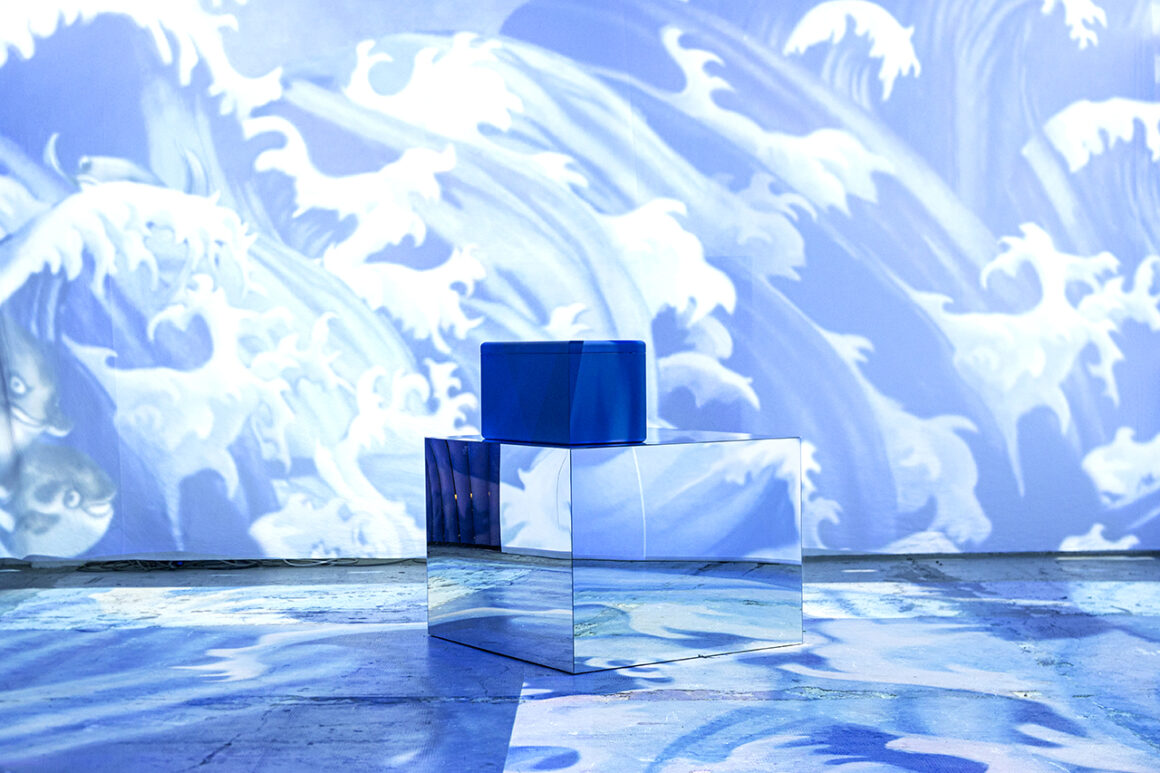 This was the Irish writer who at the turn of the twentieth century was one of the first westerners to obtain Japanese citizenship. His love of the culture of his new homeland led him to travel throughout the provinces of Japan in order to write down the legends and ghost stories which had been passed on from generation to generation.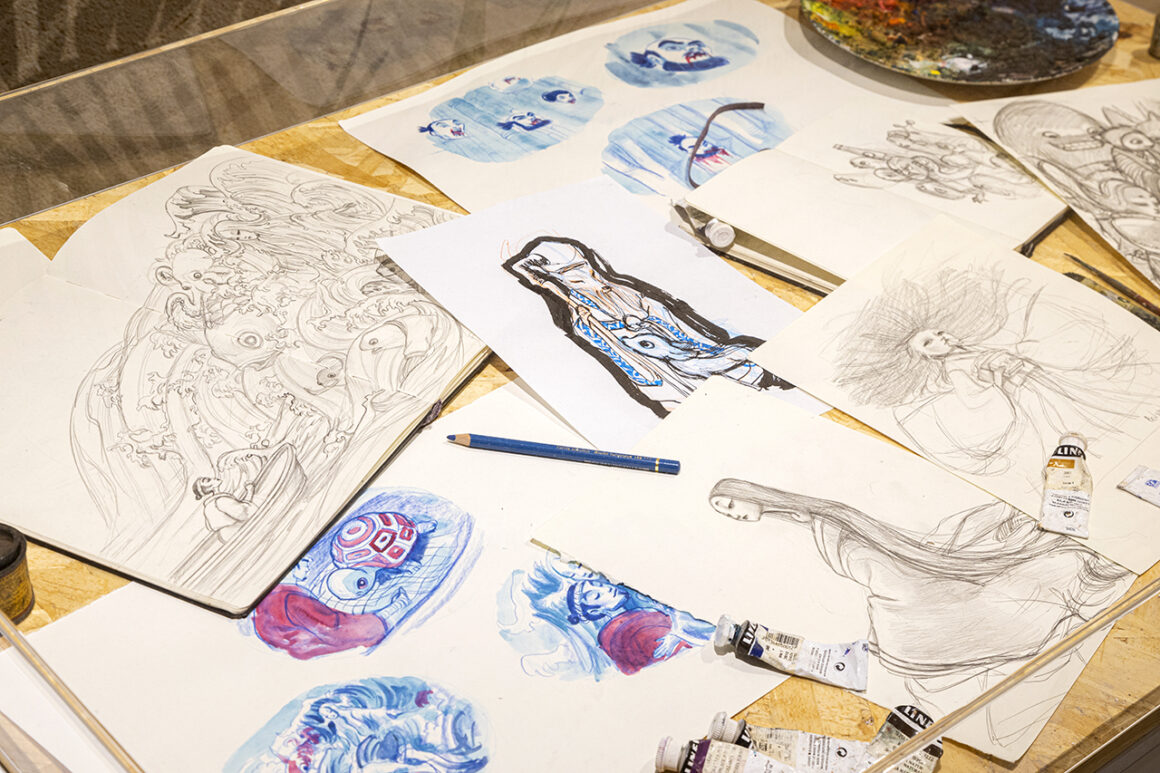 In Ghost stories of Japan, Benjamin Lacombe chooses the style best suited to each tale, giving a fresh take on the vast repertoire of the traditional bestiary in his own inimitable artwork. In the volume Spirits and creatures of Japan, the main focus is the natural world which in Japan has always been revered and surrounded by an aura of mystery.
Story after story takes us from the depths of the sea to the subterranean world, and displays feature cat assassins, decapitated samurai heads, ethereal maidens in nocturnal landscapes and creatures of the skies, in a show where each image is connected with a tale to be discovered and read in order to learn about the fascinating legends which permeate the art and visual tradition of Japan.