We have recently talked with Jon FTW, a great tattoo artist located in Brisbane (Australia), devoted to Traditional Style. Let's find out more about his life, work and beautiful tattoos…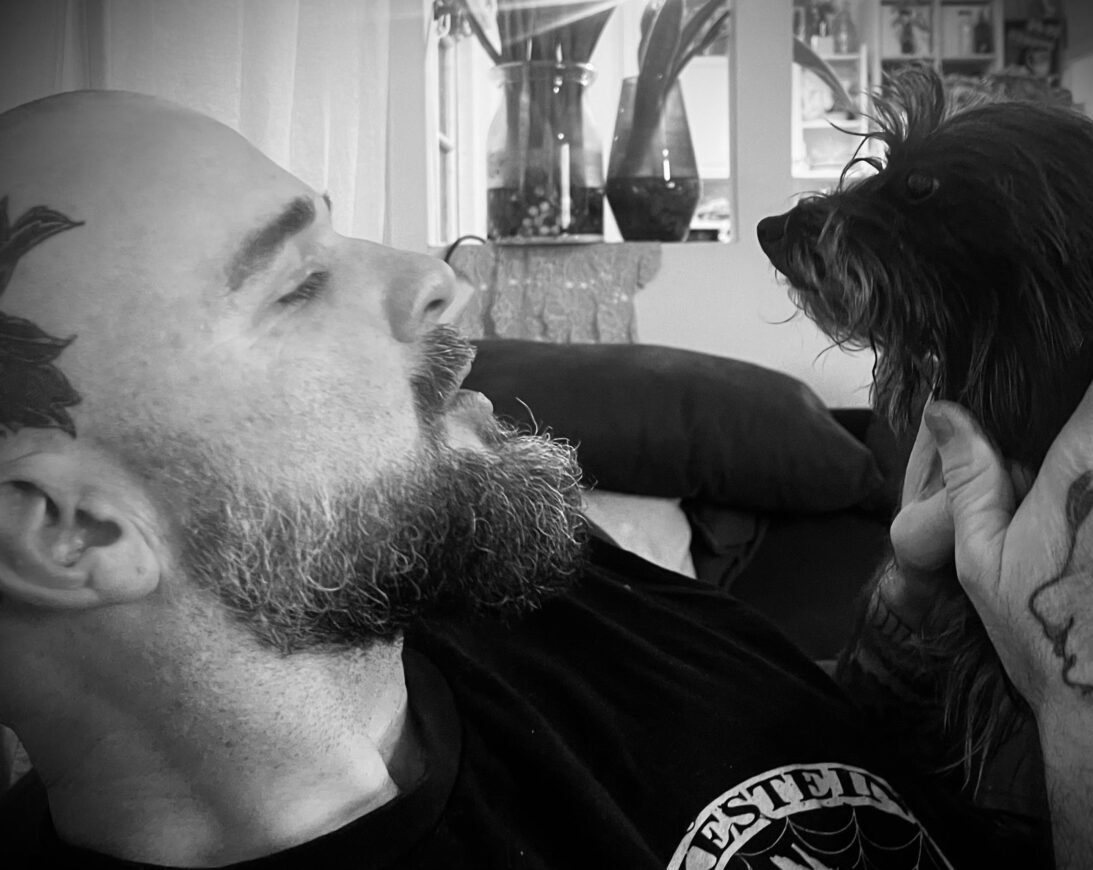 Hi Jon, first question: is that "FTW" you have as your "last name" exactly what I think it is?
Hey, well if you're anything like most people I tattoo then you'd probably think "FTW" stands for "For The Win"… That's what I tell my kids it stands for, it's definitely not though! (laughs)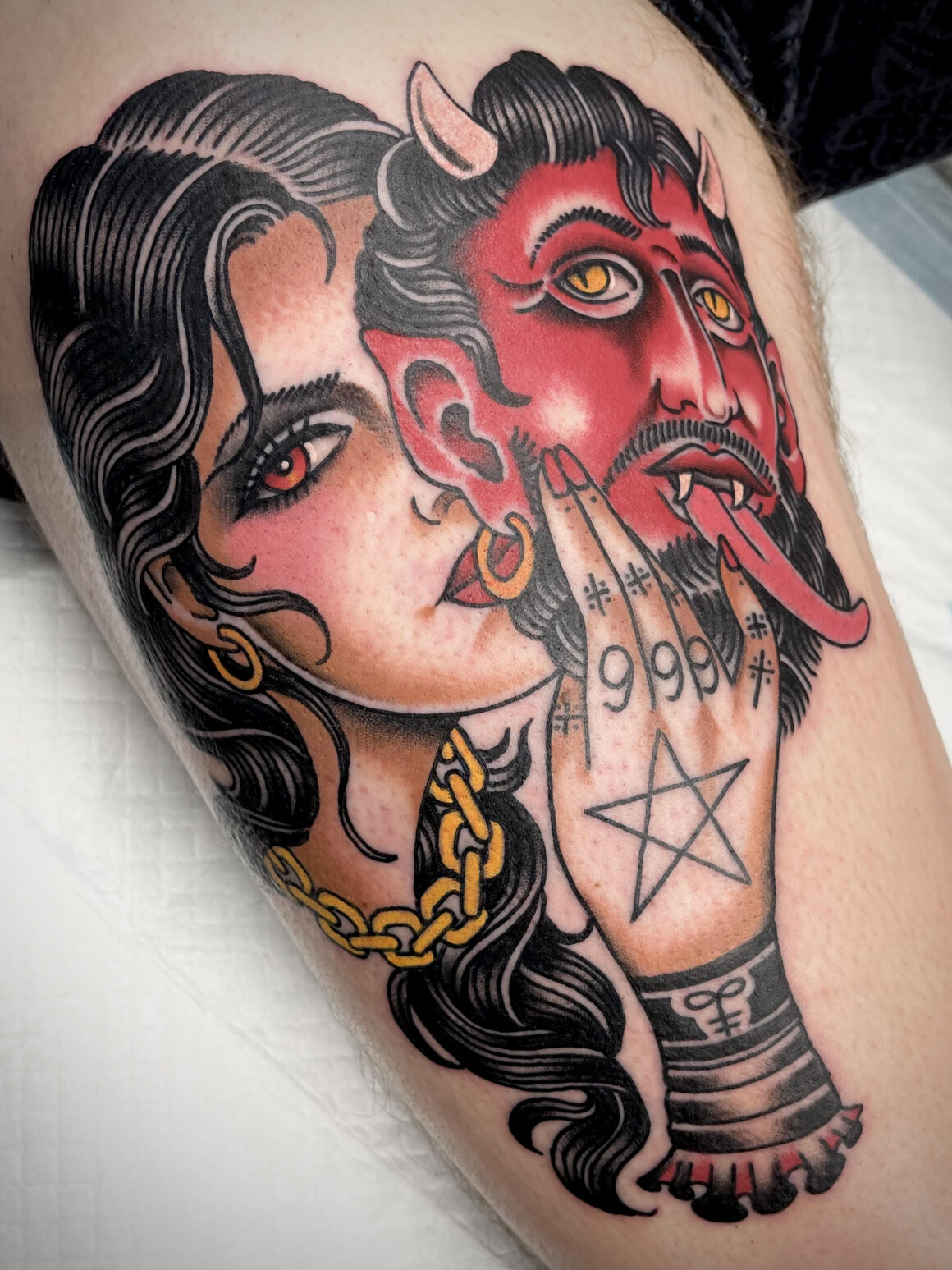 Who in your life taught you how to become a professional tattoo artist? Or was it something innate that already lived inside you?
I've been drawing since I was very young and when I was little I wanted to be a comic book artist, that didn't pan out but luckily I found tattooing. The many tattoo artists I've worked with here in Brisbane and around the world taught me all I know. The artists I would most like to thank would be Ben Heelas, Micky Hora, Scott Shannon, Michele Vodola, Tim Rix and Ben Rorke to name a few!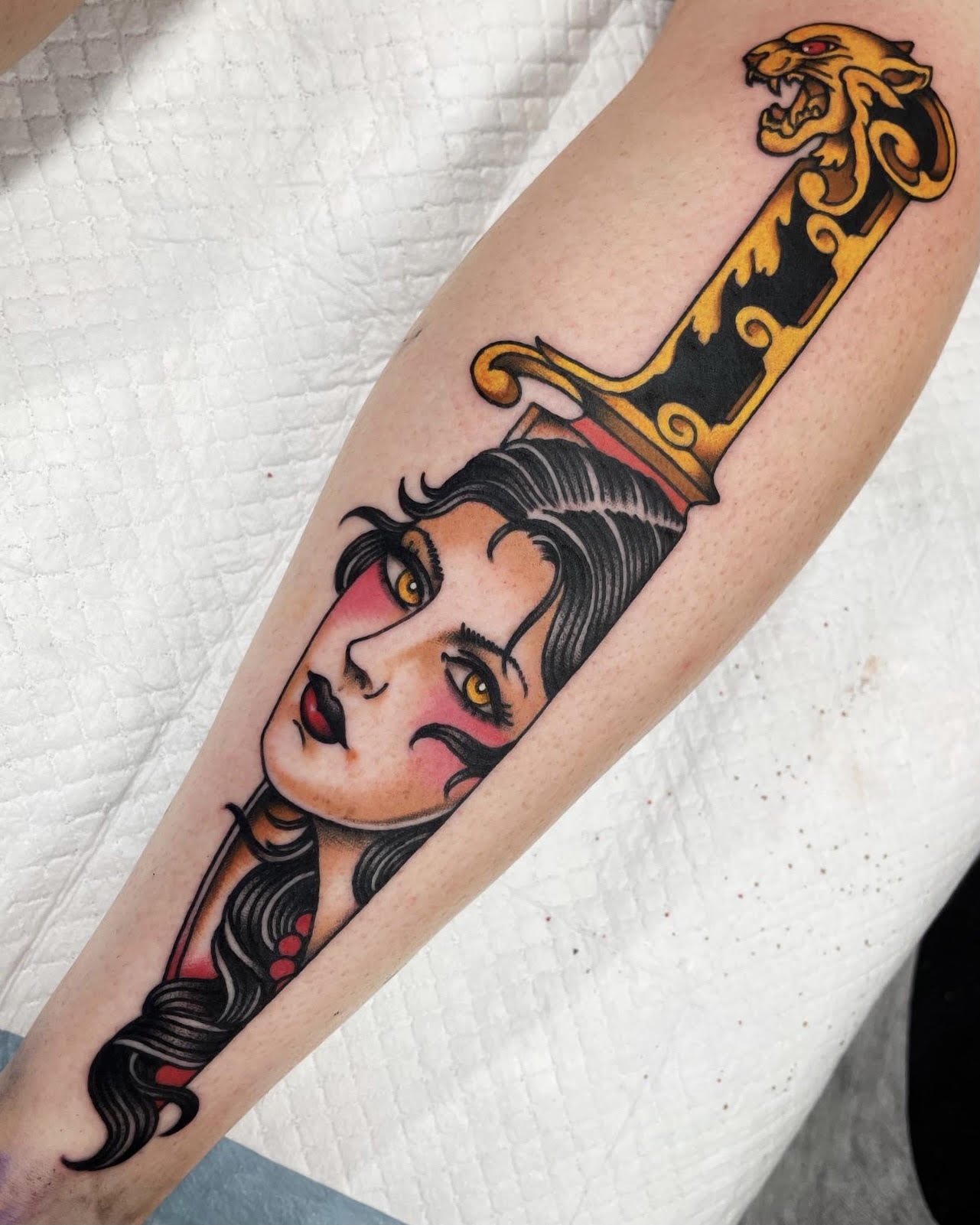 What does the word "Tradition" mean to you and what must a tattoo (I mean a tattoo of those made by you) have in order to perfectly adhere to this concept?
Traditional tattoos to me have a formula – bold lines, lots of black shading, simple colour palette and super clean execution.
I think you can make nearly any image into a Traditional styled tattoo as long as you follow this formula.
What I try to do a lot is to make my own version of Traditional Lady head based on an old photo or vintage advertisement or illustration.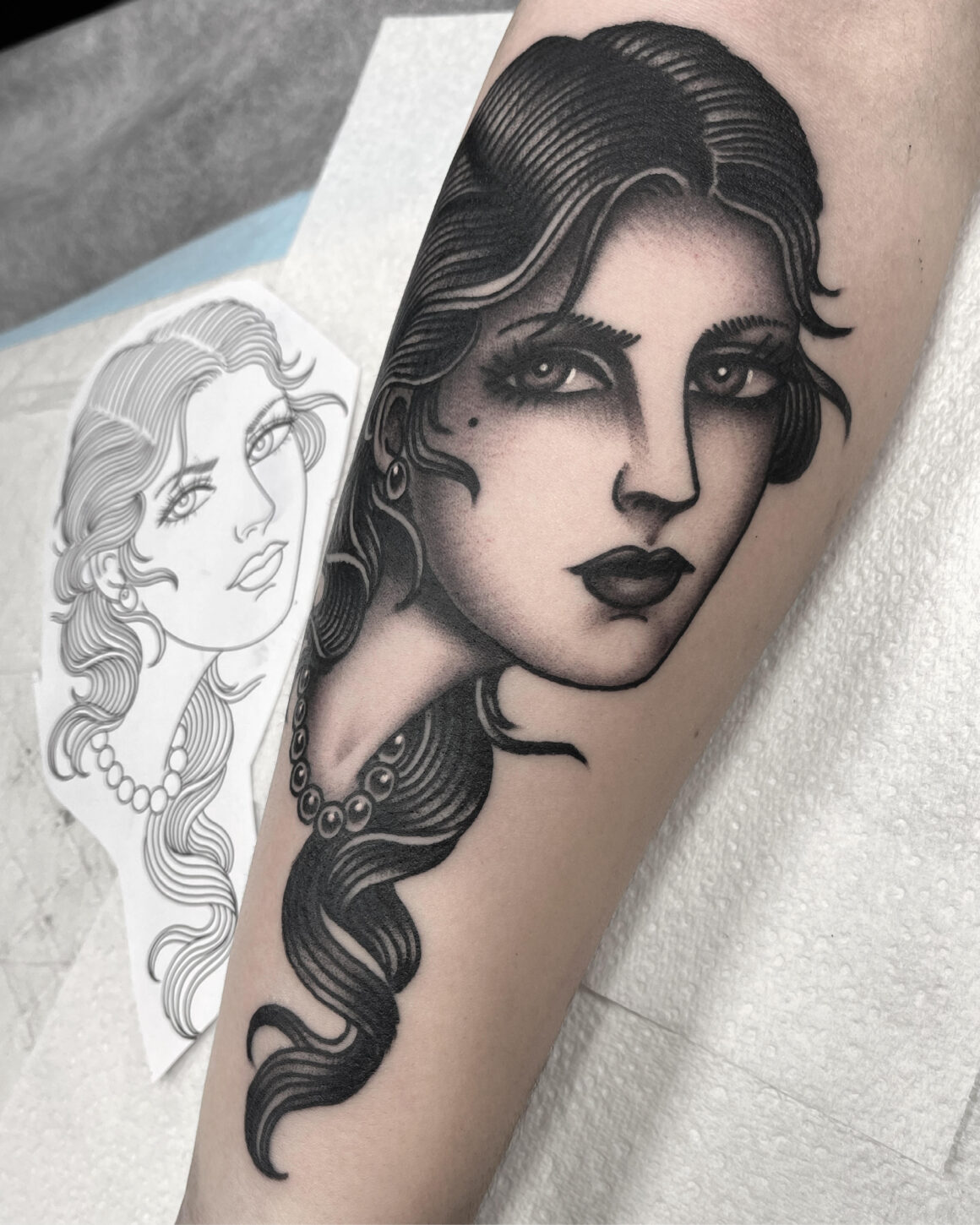 Do you have a reference artist (I'm not talking about the living ones) of whom you don't miss a collection book or haven't stopped studying his works in the field of Traditional tattooing?
I wouldn't say I have a reference artist as such, but I love the work of Percy Waters, and own a few of his flash books. The Percy Water's lady heads for me are so beautifully well drawn and timeless.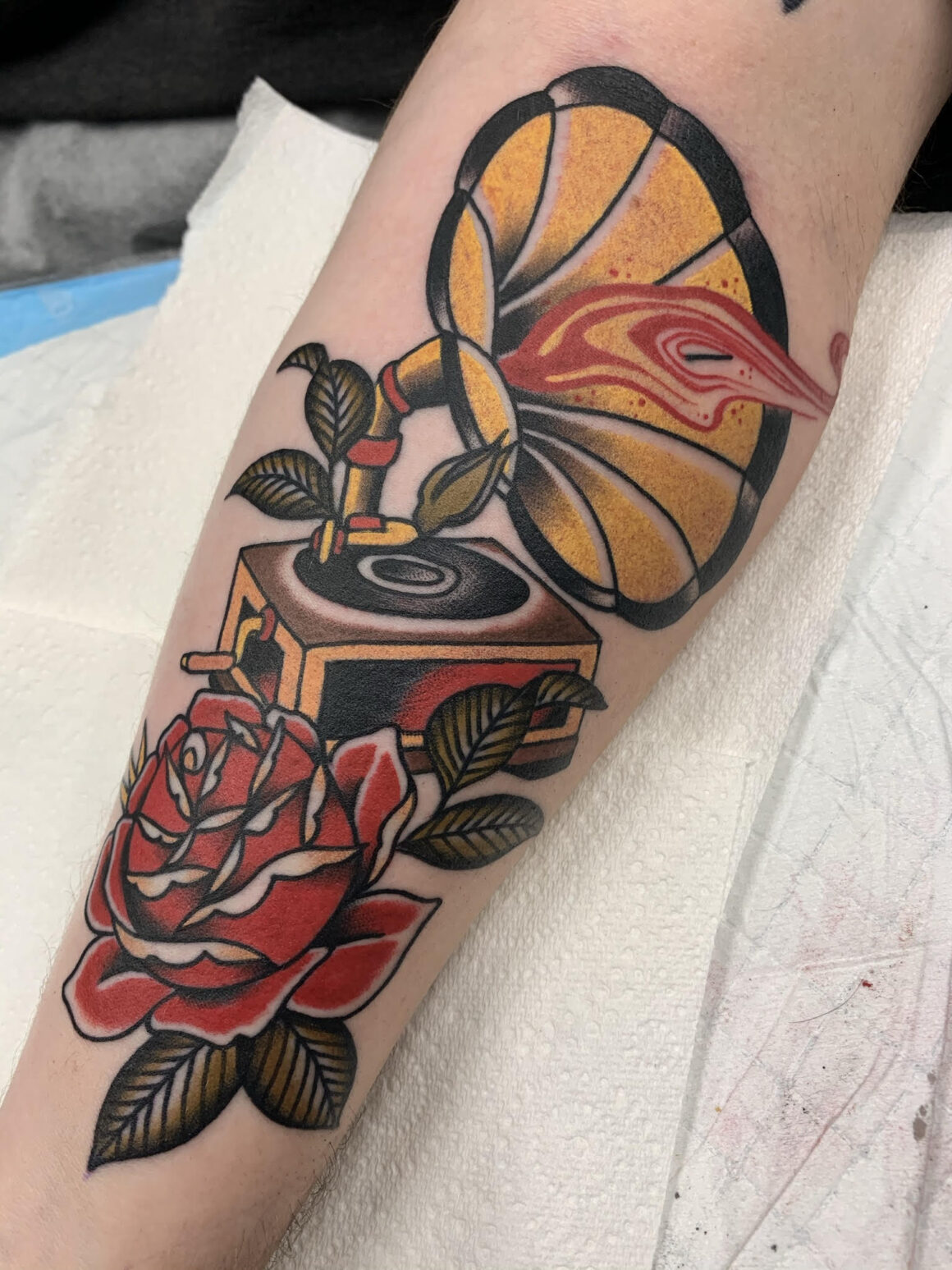 Tell me the truth: between a beautiful sexy pin-up with 50's features and another subject, which would you love most to tattoo?
Lady heads have always been my absolute favourite thing to tattoo but other subjects that interest me include animals such as panthers and eagles, flowers and botanical imagery and anything Alien related!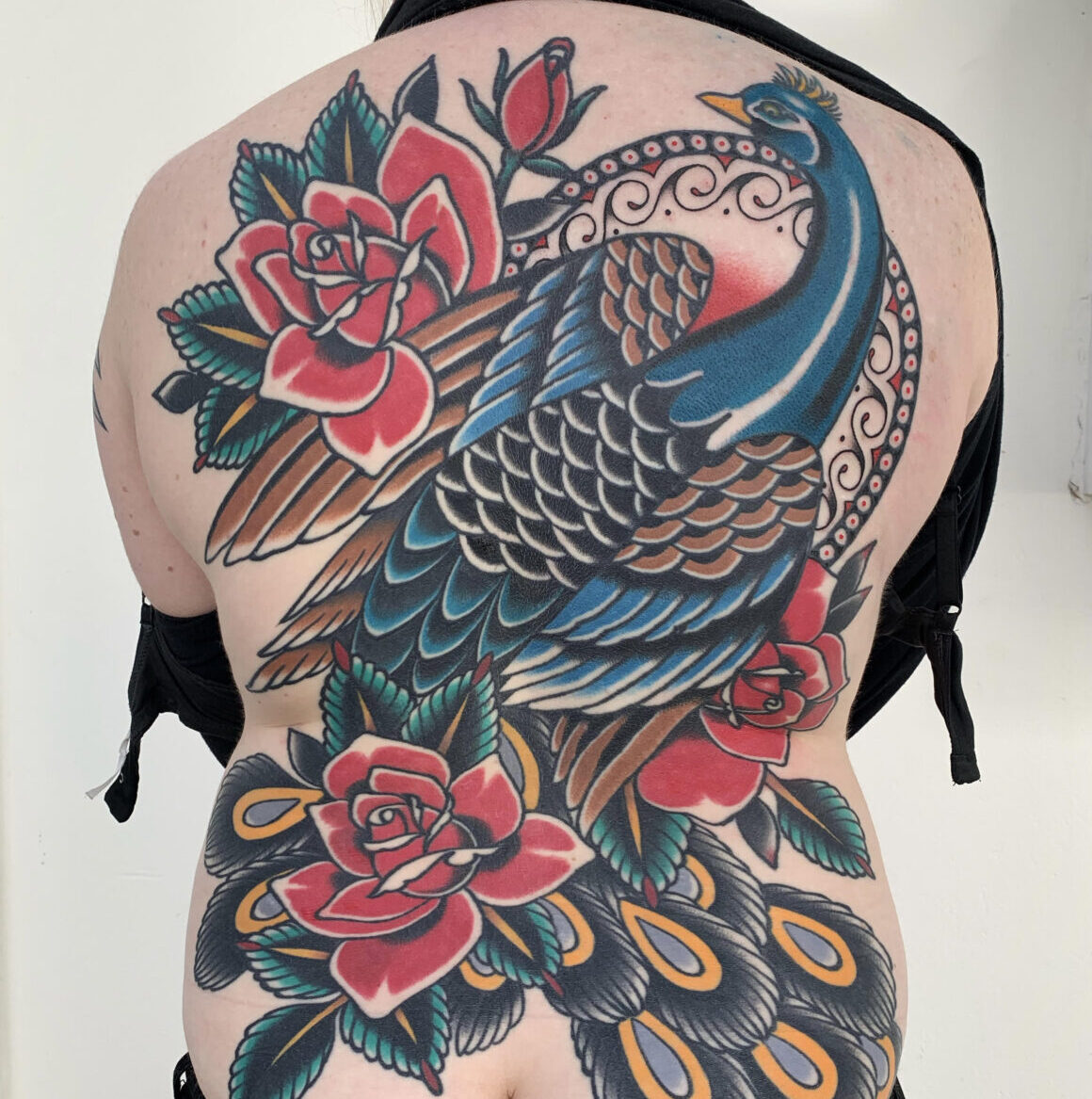 Last question: at "Tradition Tattoo" in Brisbane you work with a great team of colleagues (Ben Rorke, Hamish Clarke, Tim Rix, Hayden Oconnor, Ben Hale and Crispy Lennox) How do you find yourself within those four walls or what can you tell me, in brief, about those who work together with you?
Working at "Tradition Tattoo" is one of the best shops I've ever worked at. Ben Rorke has done a great job in bringing together the most solid group of tattooers I've ever had the pleasure to work with. Working with a bunch of legends who are all killer tattooists and also some of my best mates, well, makes everyday fun!