Intenze Tattoo Ink: a love affair with ink
For the professionals in this sector, Intenze certainly needs no introduction. Mario Barth's famous and now historic tattoo ink company was founded in 1978 and has come a long way thanks to his courage, far-sightedness, enterprising spirit and love of this art.
Nowadays, everyone knows the Intenze brand as a hallmark of quality and safety. But perhaps not everyone knows the fascinating story of how it got to be where it is today. And it isn't just a story about the numbers but a grand narrative somewhere between fairytale and epic poem, a story that takes us through decades of tattoo and tattoo art.
From humble beginnings, producing inks by hand at home in Austria, Mario Barth managed to launch Intenze in the States and has achieved one success after another, culminating in 2014 with the opening of a gigantic 3000 square metre laboratory in Las Vegas and the resounding success of the brand today.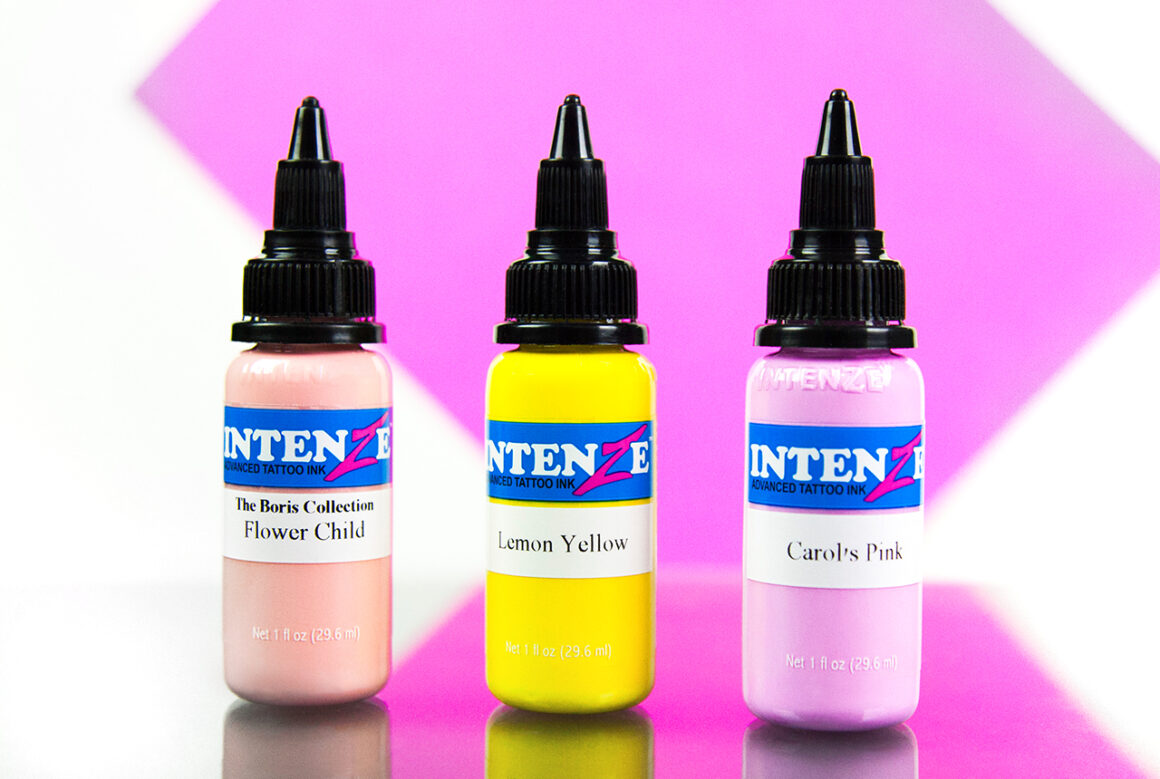 In order to fully understand how the whole adventure began, perhaps it is better to hear it straight from the founder: "I did my first tattoo in 1978. You couldn't find a tattoo supplier then. You couldn't buy machines, colours, or needles. I had to begin in my kitchen with a blender and a basic black ink. That's how Intenze started."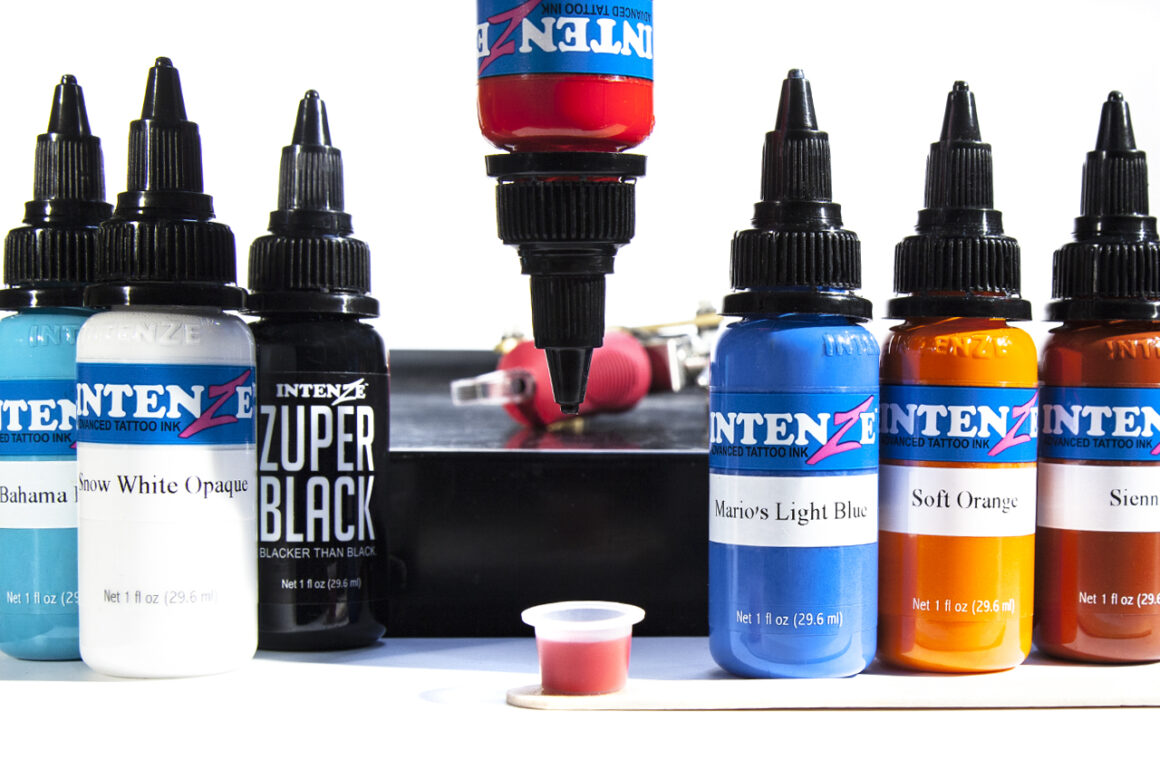 Anyone who was around back then remembers it well. Things were different in those days. At the turn of the 80s, Mario had only one thing on his mind, how to get his hands on the materials he needed to do what he loved doing most, which was tattooing: "I never set out to be a supplier. I didn't intend to just produce quality ink—I wanted to work with it. As an artist, I wanted to push my limitations while creating work that redefined possibilities. I just needed the tools that let me do it."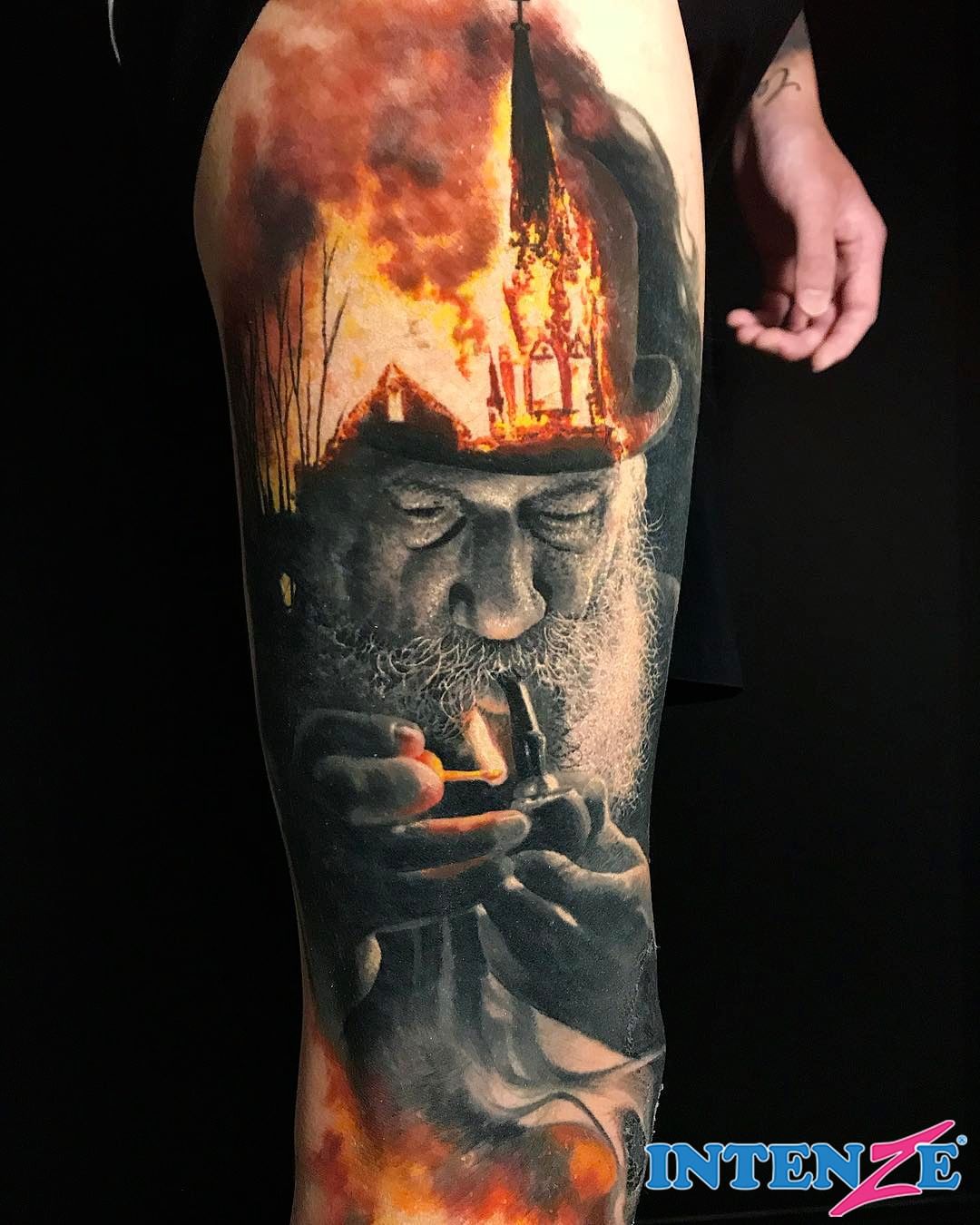 But, as we all know, things took a different turn. And if, over the years, Intenze has earned the trust of thousands of pros the world over, this is probably the reason why: it is a company set up by a tattoo artist for other tattoo artists. And to this day, this remains its hallmark of quality.
Ready to testify to this fact is Mario Barth who is still at the helm in Intenze, ready to respond to the requirements of customers in person. For example? By still testing colours on himself, if needs be. Well aware of the fact that in 2019 there are so many suppliers out there, and that to guarantee the best there is, you have to be prepared to go the extra mile. "We understand that artists and clients are ultimately going to get out of it what we put in. It's why I test it on myself. It's why we sterilize, mix, and bottle our product in a Clean Room. And it's why all the ink we produce is tested and validated by third-party labs."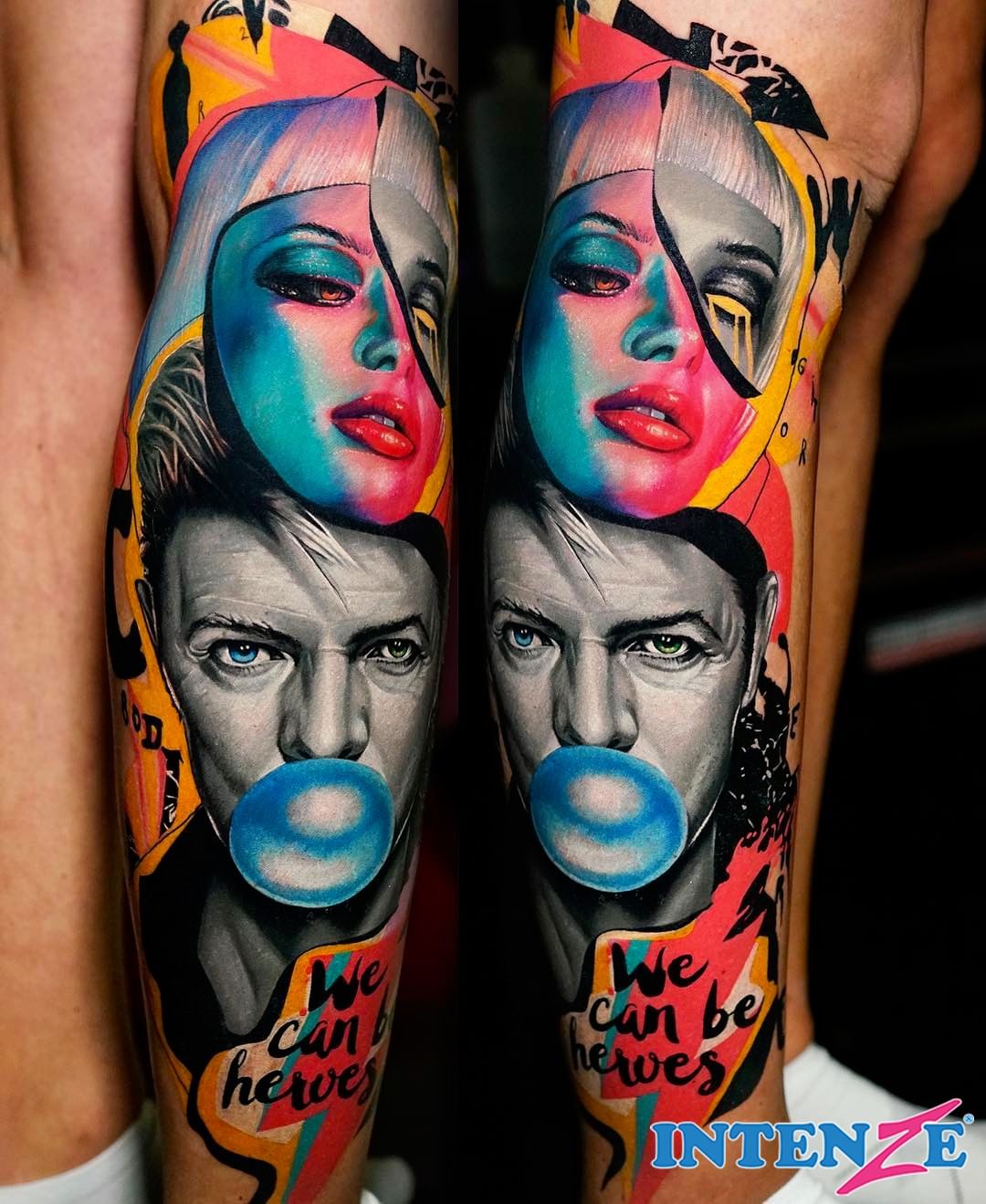 If the story of Intenze is peppered with achievements, records and awards, it is doubtless due to the investment in research – did you know that before it can be sold, a pigment needs at least three years of studies and testing? – but also thanks to the close relationship and trust that has grown over time with tattoo artists. And in fact, it is to meet their requirements (even though "it's hard to please everyone!") that Intenze has managed to come up with high quality ink that is versatile and 100% safe…
"Superior ink doesn't just happen."
Among the people who have believed in him over the years, Mario Barth can name artists of the calibre of Sailor Bill Johnson (the historic Orlando tattooist), as well as legends like Sigi, or Tin Tin. Apart from these, there is also Boris, Mike Demasi, Randy Engelhard, Bob Tyrell, Alex De Pase, Steve Butcher and countless others who, over the years, have created their own personalised set of Intenze inks…
"There's so many names to mention, but one person we cannot forget is Junk Food Johnny who was the first person that took me to a tattoo convention in Geneva Switzerland. And of course Bernie Luther who I have been massively influenced by. Just so many anecdotes and fun parts and my tattoo ink a year that this would be a whole article by itself. I still believe that one of my most exciting colour sets was the one I did with Mike DeMasi Aunt Boris because those were my first sets where I really started to learn how important it is to work with new upcoming artists and understand their approach of creating colours and different colour shades with a new set of eyes."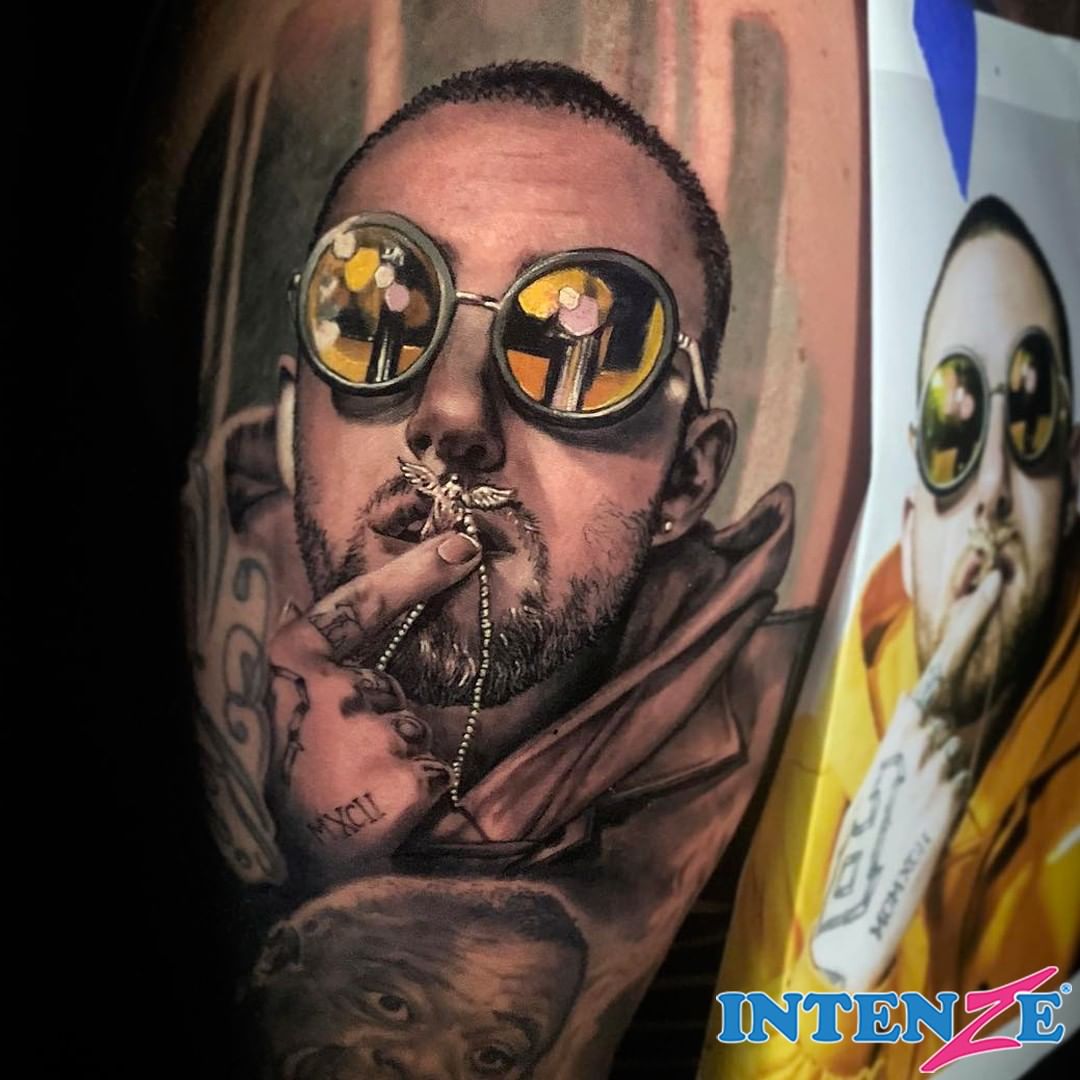 The palette of colours has gradually expanded to the current 300 different chromatic varieties, with innovative formulas which basically have the advantage of offering tattoo artists the chance to give free rein to the their creativity. The newest invention are the "One Caps": "There is really many things to say. It is the ultimate sterile and safe solution for single-dose tattoo ink.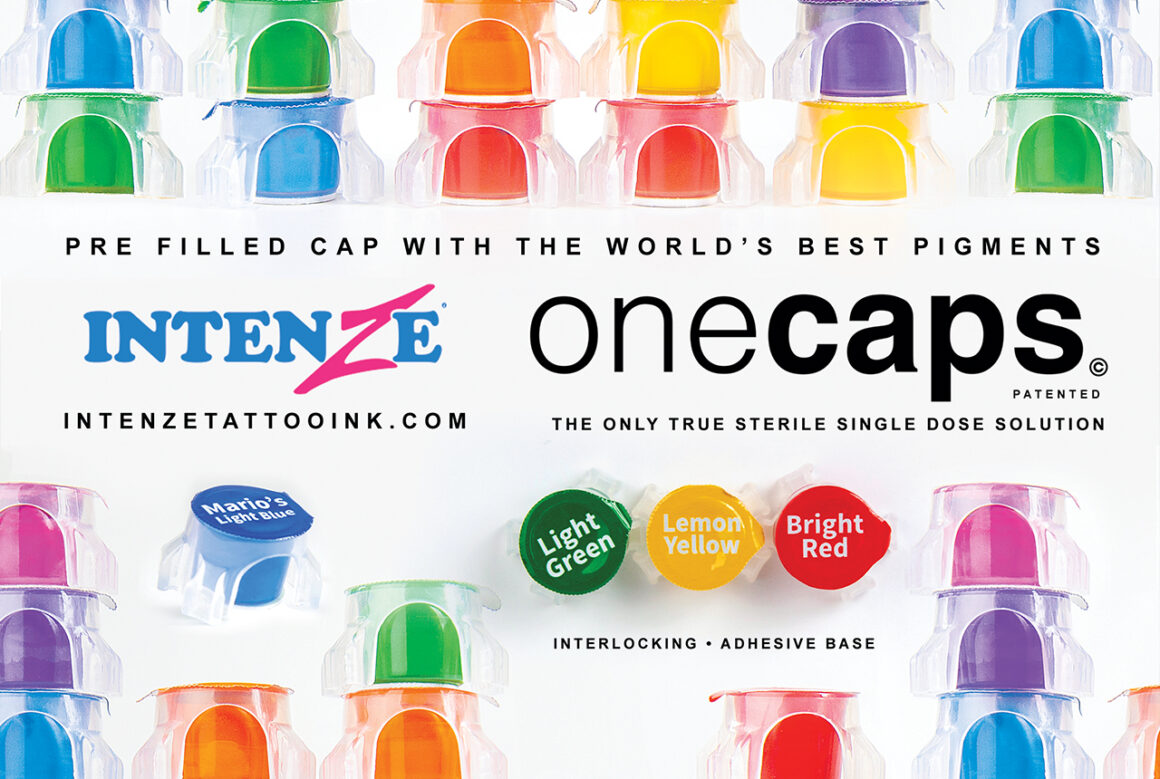 It has been tried by many people over the past 10 years to create a true single dose solution for our industry, and that has been somewhat of a success, but never has anything performed or been a true single-dose solution other than the one caps. It is of the utmost importance for me as a tattoo artist and Intenze to always set new standards and improve our so precious industry. It is our duty to continuously strive to create a better product and we believe strongly that this is the ultimate single-dose design. Thank you for giving me a chance to be published in one of your magazines and I look forward to see you soon somewhere on the road. Always grateful with lots of love and respect".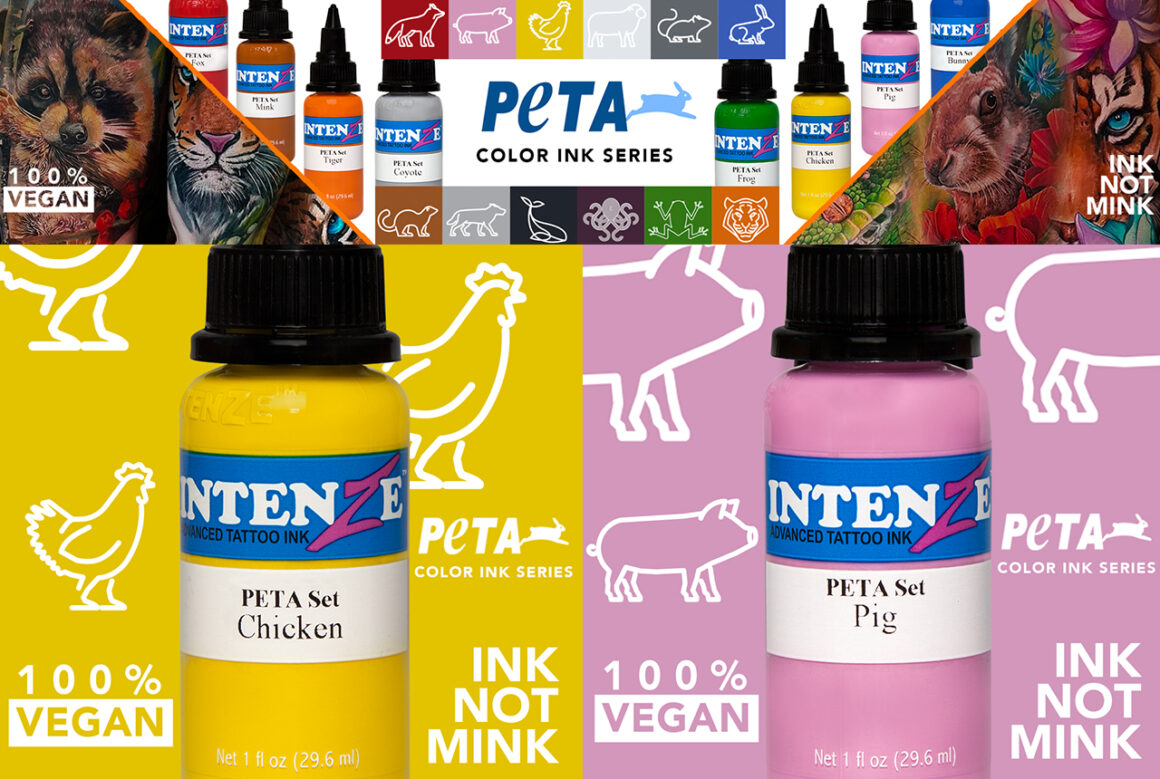 But the story is far from over. Mario Barth means to go on being the best: "We can't stop trying to make our ink better. We won't stop. In the process, we hope that we're helping create a higher standard in the industry with tools that our clients can count on and artists can depend on. Ultimately, we believe our obsession combined with your passion can push the soul and science of tattoo into possibilities that we never could have imagined."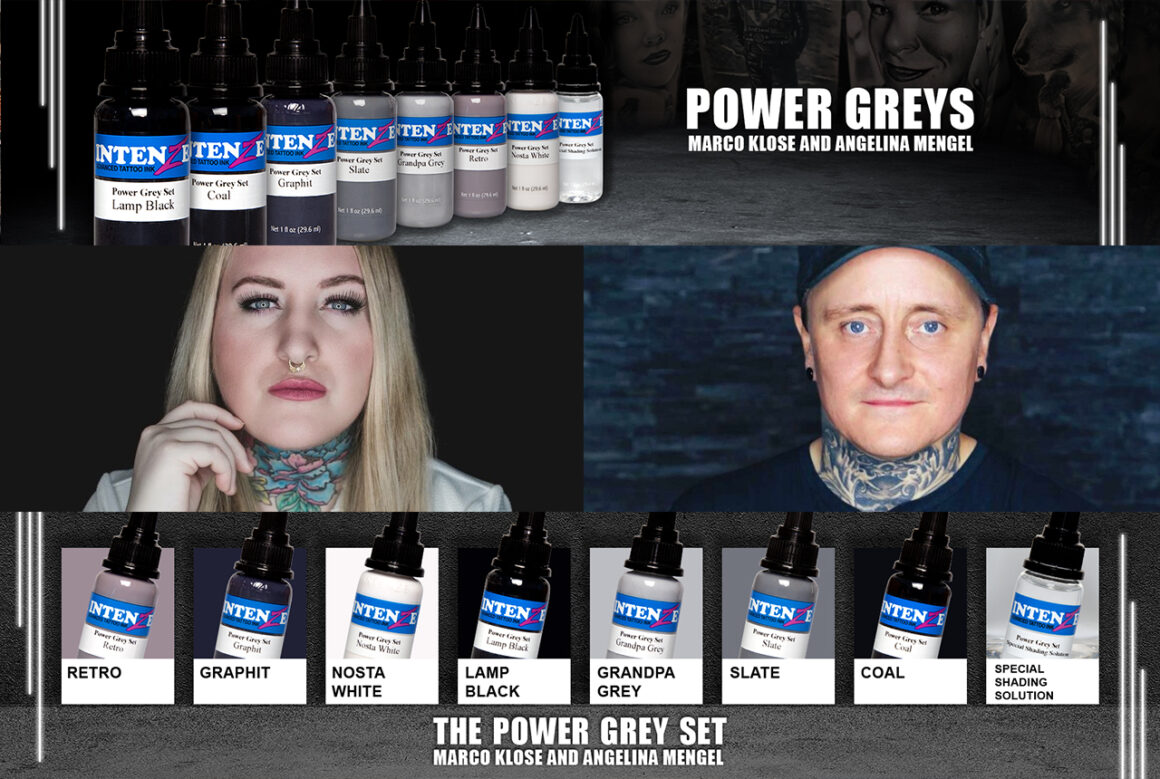 And do you want to know what objectives Intenze have set themselves for the future? "To keep pushing, to create beyond what currently is. Whether you call it relentless or just being curious, we didn't get where we are today by sitting still".