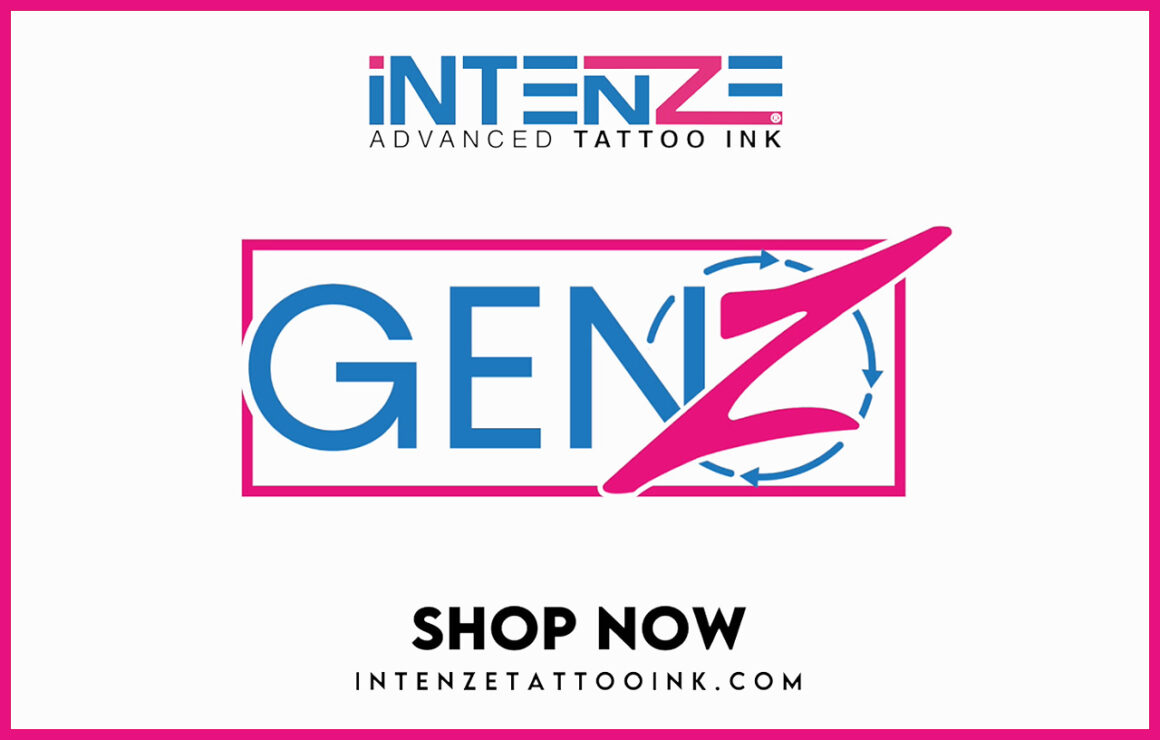 What does the ink ban/new regulation pertain to? is it all color inks or specific shades?
The new REACH regulations ban over 4000 substances which can no longer be included in tattoo ink. Most of the tattoo pigments now banned have been used safely for decades. The ban can cite no scientific data, or studies – specifically testing these pigments for tattooing on human skin.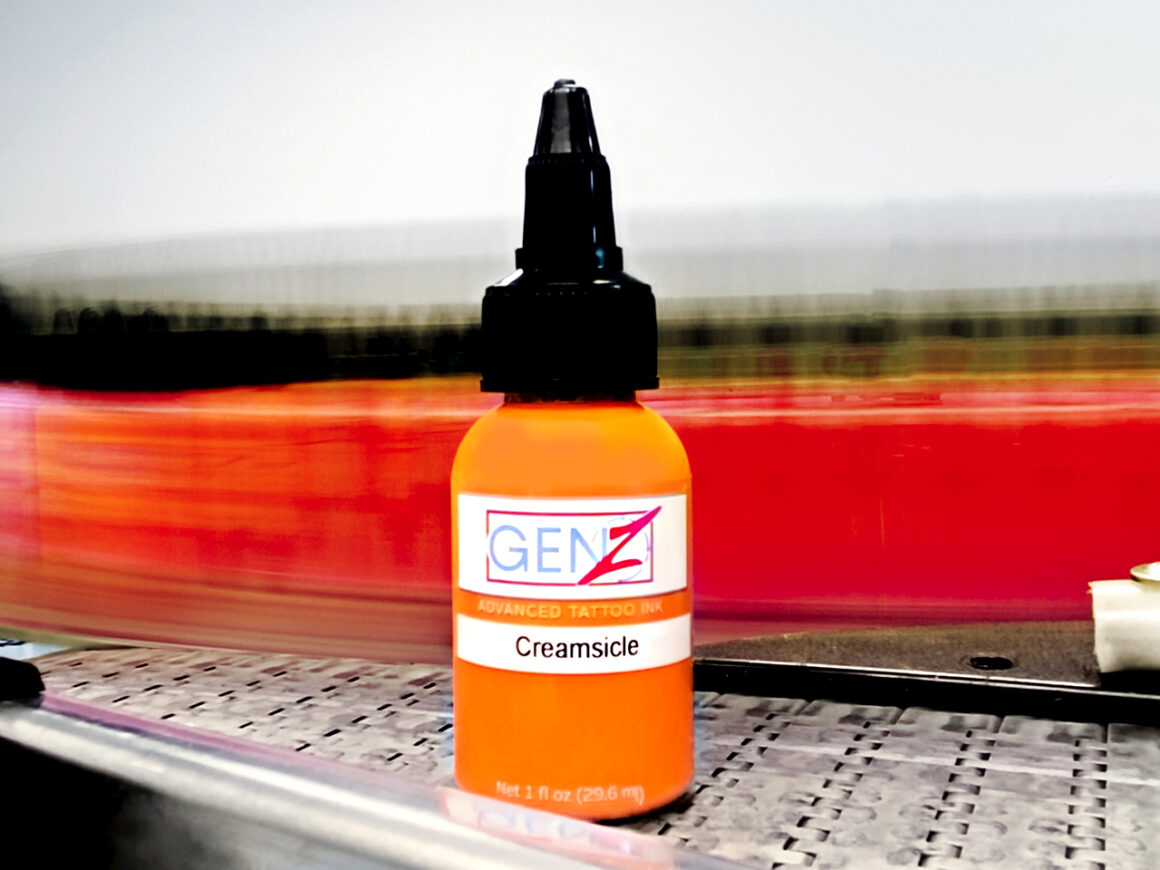 They simply declared them unsafe based upon studies regarding leather, hair dyes and whatever other equally irrelevant data they could find. What we do know is that there are very few documented adverse reactions to tattoo inks within the past two decades. Of course this does not mean that adverse reactions don't happen. They do, but allergic and adverse reactions can happen with many otherwise safe products such as peanut butter but no one thinks to ban peanuts. As a result of the ban, EVERY single ink on the market is now non-compliant in its original formula. Isopropyl Alcohol was also banned as an ingredient in tattoo ink. And yet, it is a very common ingredient in many everyday cosmetic products which of course are not banned.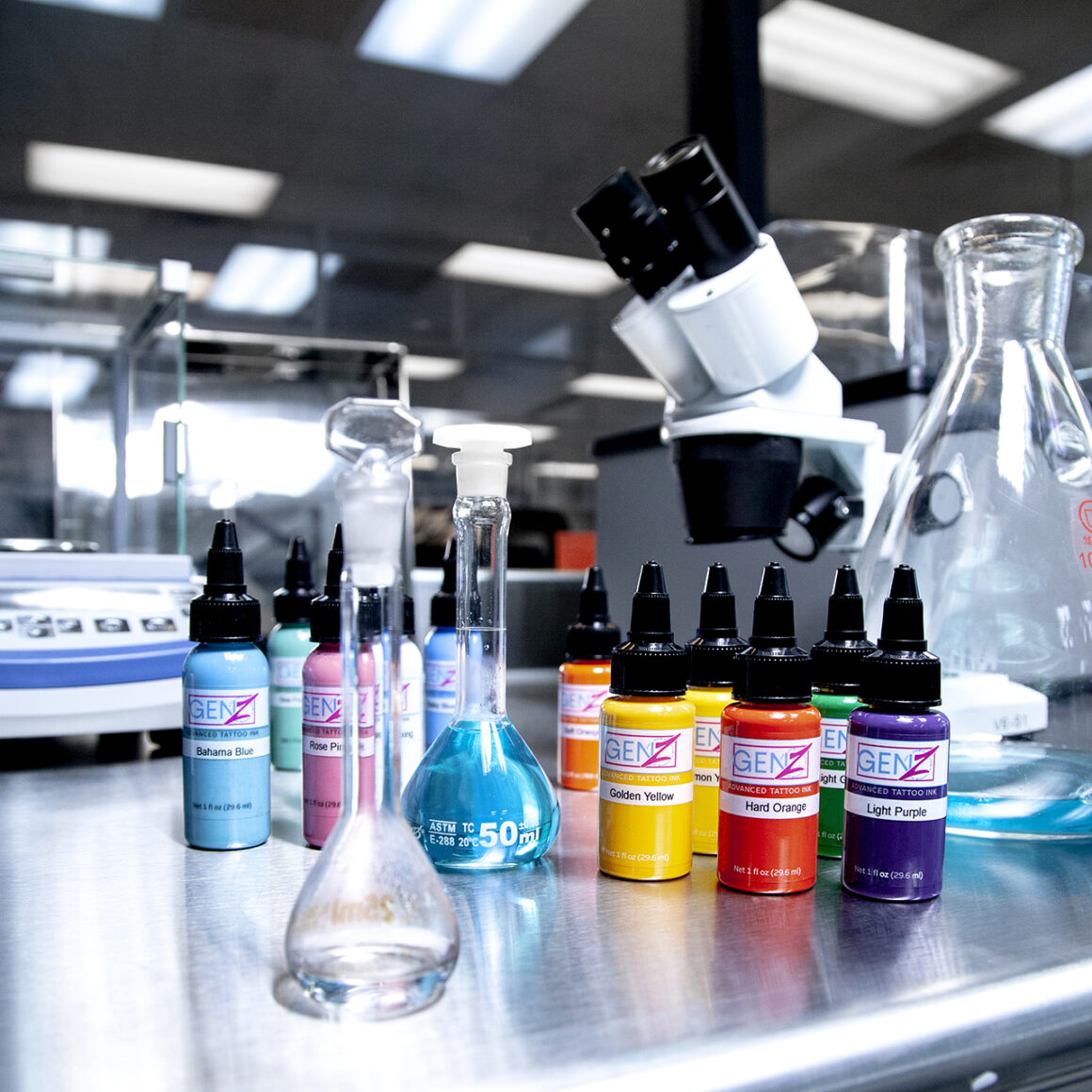 It also needs to be mentioned that this ban came about in many respects due to the fact that generally speaking the industry as a whole, refused to believe or even acknowledge that REACH was in the process of preparing to ban ALL colors not just Green 7 and Blue 15. Intenze Products tried over many years to unite the tattoo pigment manufacturers and set industry standards for manufacturing including unified safety data collection and record keeping. Some companies got on board in the beginning – but most did nothing. This was especially vital BEFORE the regulations to provide REACH and other regulatory agencies proof that there was an existing industry standard. Unfortunately that failed because most tattoo ink manufacturers and suppliers would not work together to establish a unified testing and self-regulatory standard. Ultimately, with no unified industry standard REACH decided to impose their own standard by simply banning all the known ingredients in the base pigments and dispersing agents used by the tattoo ink companies. And, so here we are.
WHY DID THIS BAN/ NEW REGULATION COME ABOUT?
Due to the unwillingness of our industry to work together. Simple as that.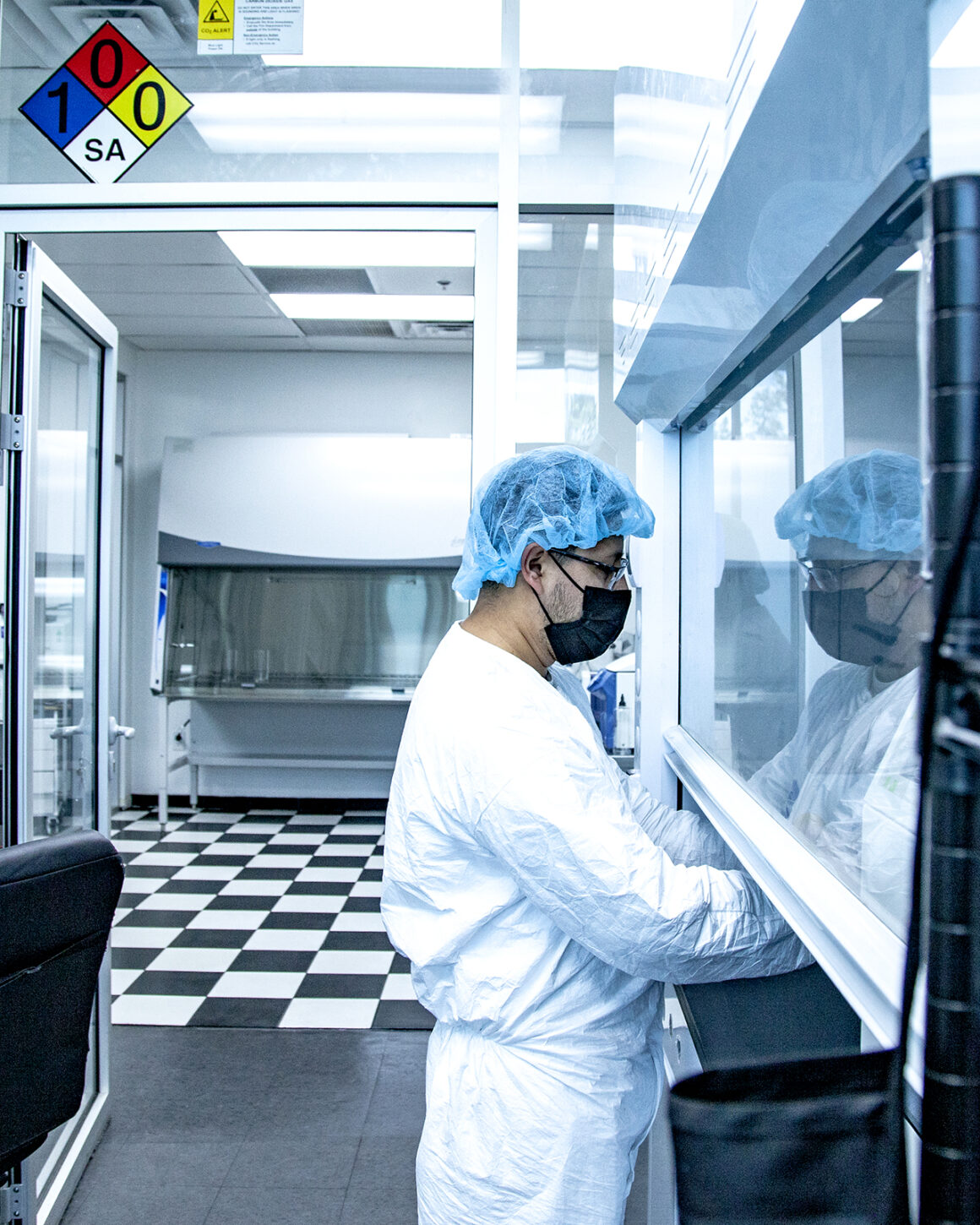 WILL THIS BAN/NEW REGULATiON IMPACT TATTOOERS IN THE EU?
The new REACH regulations not only impacts tattoo artists in the EU but also the tattoo industry as a whole. Other countries believe that the REACH regulations/ban of ingredients is an improvement on safety in the tattoo industry. It's not. And yet, many are planning to blindly follow and implement them into their own tattoo regulations without any real consideration concerning the impact it will actually have on the artists and the consumer.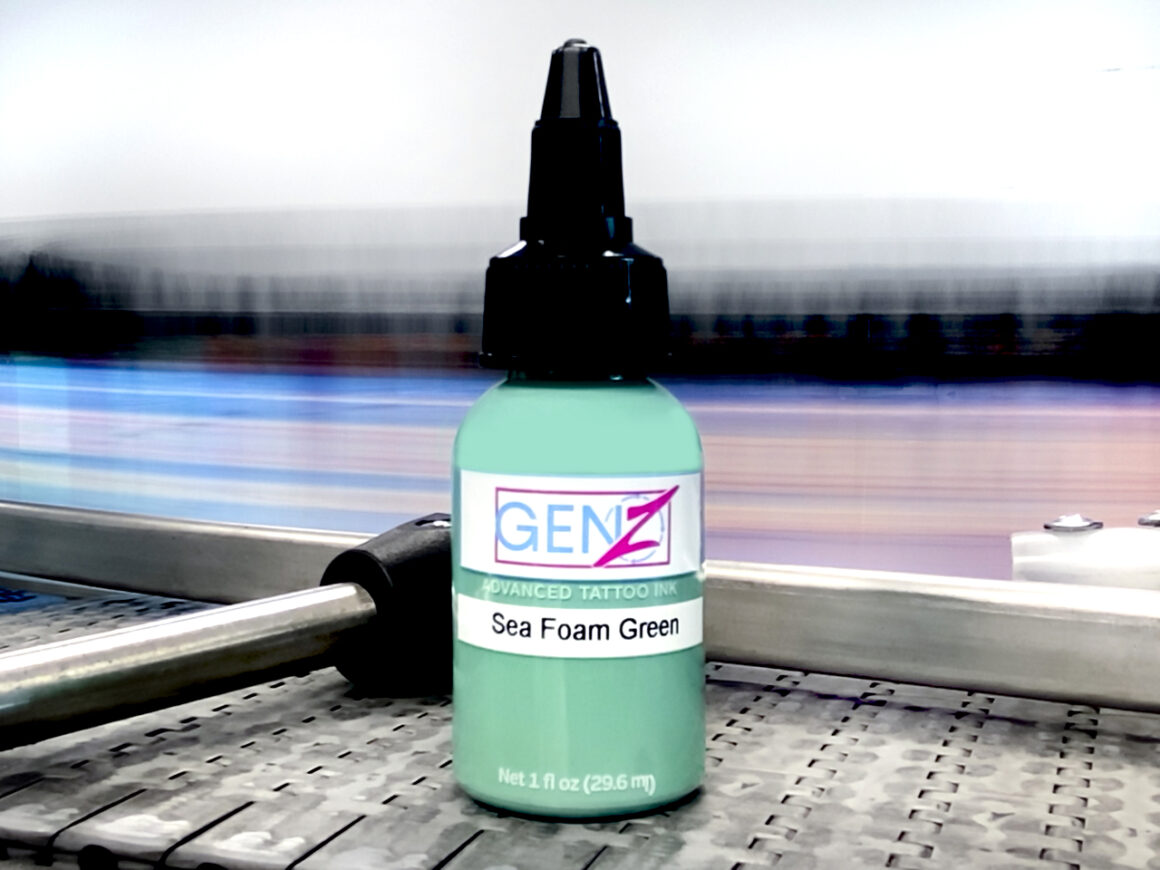 IS THERE ANY SCIENTIFIC PROOF THAT TATTOO INKS CAUSE SKIN REACTIONS?
Reactions are always possible. This is a fact. There is no such thing as 100% safety. We have to understand that everyone's skin is different and reactions are a slight possibility, so spot testing is always encouraged. But in tattooing there are so many other variables besides the tattoo inks themselves which can cause an undesirable outcome. The most obvious ones are the skill level of the tattoo artist, the needle grouping or the type of metal used to make or coat the needle, latex allergies, overuse or under-use of aftercare, certain lotions and ointments, and even the general hygiene and health of the tattoo client.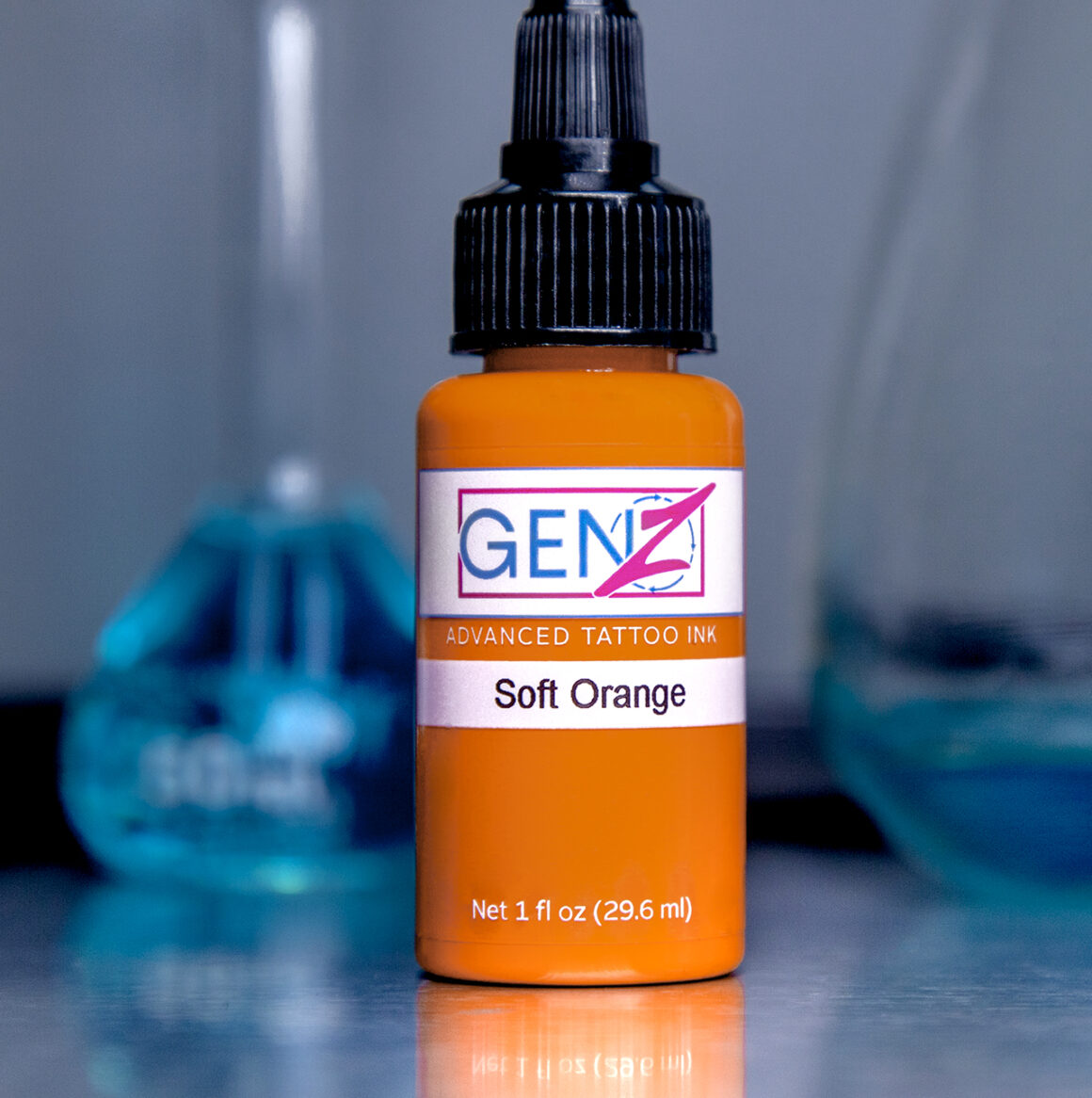 WHAT ABOUT SERIOUS CLAIMS SUCH AS GENETIC MUTATIONS OR CANCER?
I have not seen any documentation which support such claims in any form or way. However, I have seen a study by Jorgen Serup, M.D. Chief of Dermatology at the University of Copenhagen, Denmark, which did not find cancer or an increased risk of cancer by being tattooed. When I asked him to publish his study he said he would not. That was enough for me to understand that we were – and are in an existential battle.
HOW WILL THIS BAN/NEW REGULATiON AFFECT THE TATTOO INDUSTRY AS A WHOLE?
The industry will be affected widely as pigments used prior behave slightly different than the new ones. The biggest challenge now is that we had substantial research on how the old pigments behaved, including their longevity in the skin, consistency and light-fastness. With these new inks we are in uncharted waters. Although we have strong indications with the new pigments, due to extensive research in our laboratories that they can be equally as long-lasting we don't have the benefit of a 50+ year look back as we did with the old pigments. Nevertheless, like our original pigments, our new REACH compliant ones have been created so that they can be used by any artist, from the apprentice to the elite world class professional. INTENZE will always put out the best and most consistent product available so that tattoo artists can do what they do best – make beautiful art!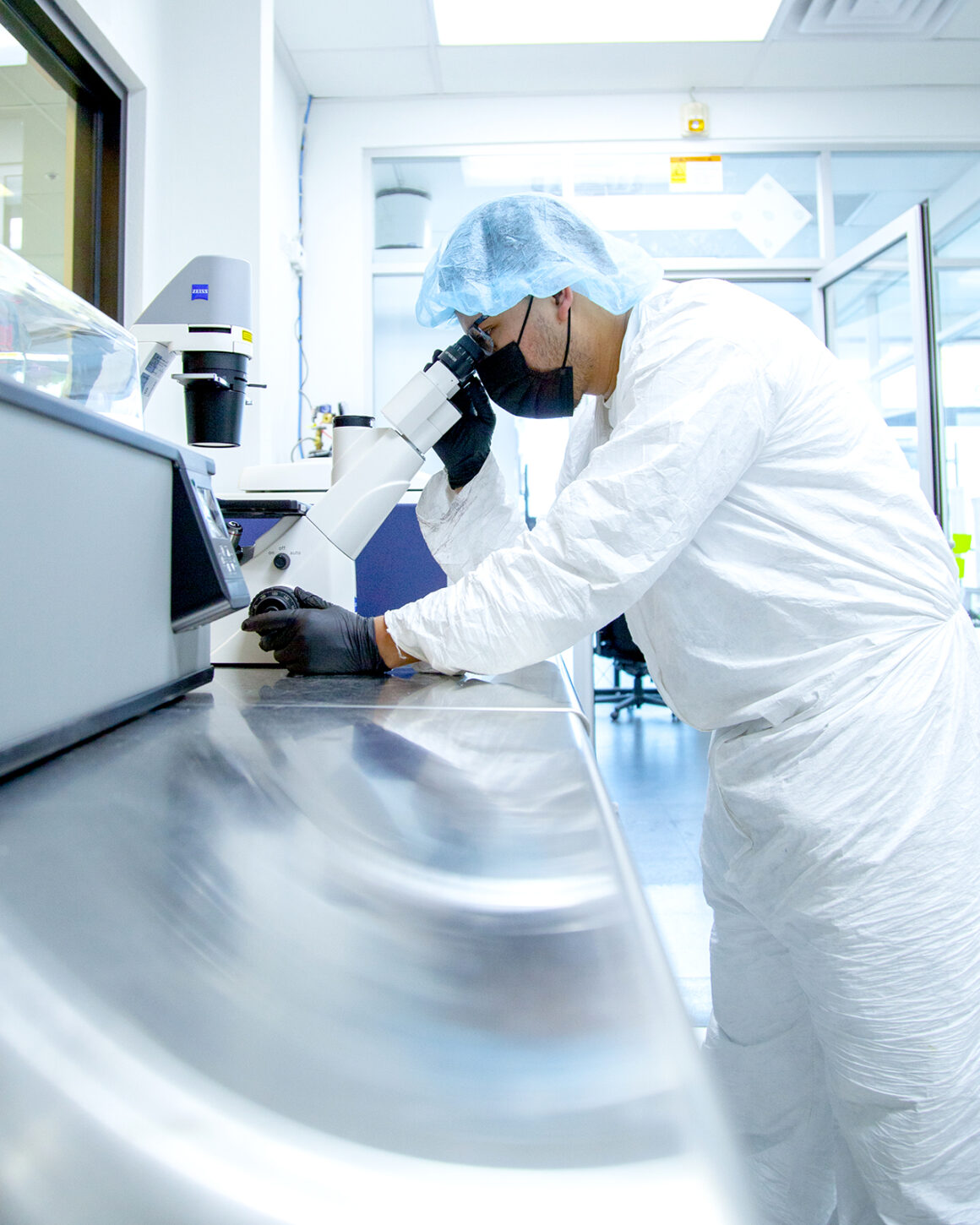 DO YOU SEE A BAN/NEW REGULATiON LIKE THIS OCCURRING IN THE U.S. OR OTHER PARTS OF THE WORLD?
I have said it many times before and I will say it again. If the tattoo industry does not get together and establish universal guidelines in all areas including tattooing in a shop, pigment manufacturing and support by distributors it will come to all parts of the world and greatly affect every single aspect. Unfortunately, even though most every artist and tattoo ink manufacturer in the world sees and understands what has happened in the EU, we still can't get pigment manufactures, tattoo artists and distributors onto one table to truly work together as an industry. As a result, we will continue to be regulated by people who have no intention to actually improve tattooing but to create even stricter regulations under the guise of "safety". If left unchallenged we will be regulated out of existence and back into the underground. This has happened before in the long history of tattooing and its happening again. This is why it's so important for the industry to work together.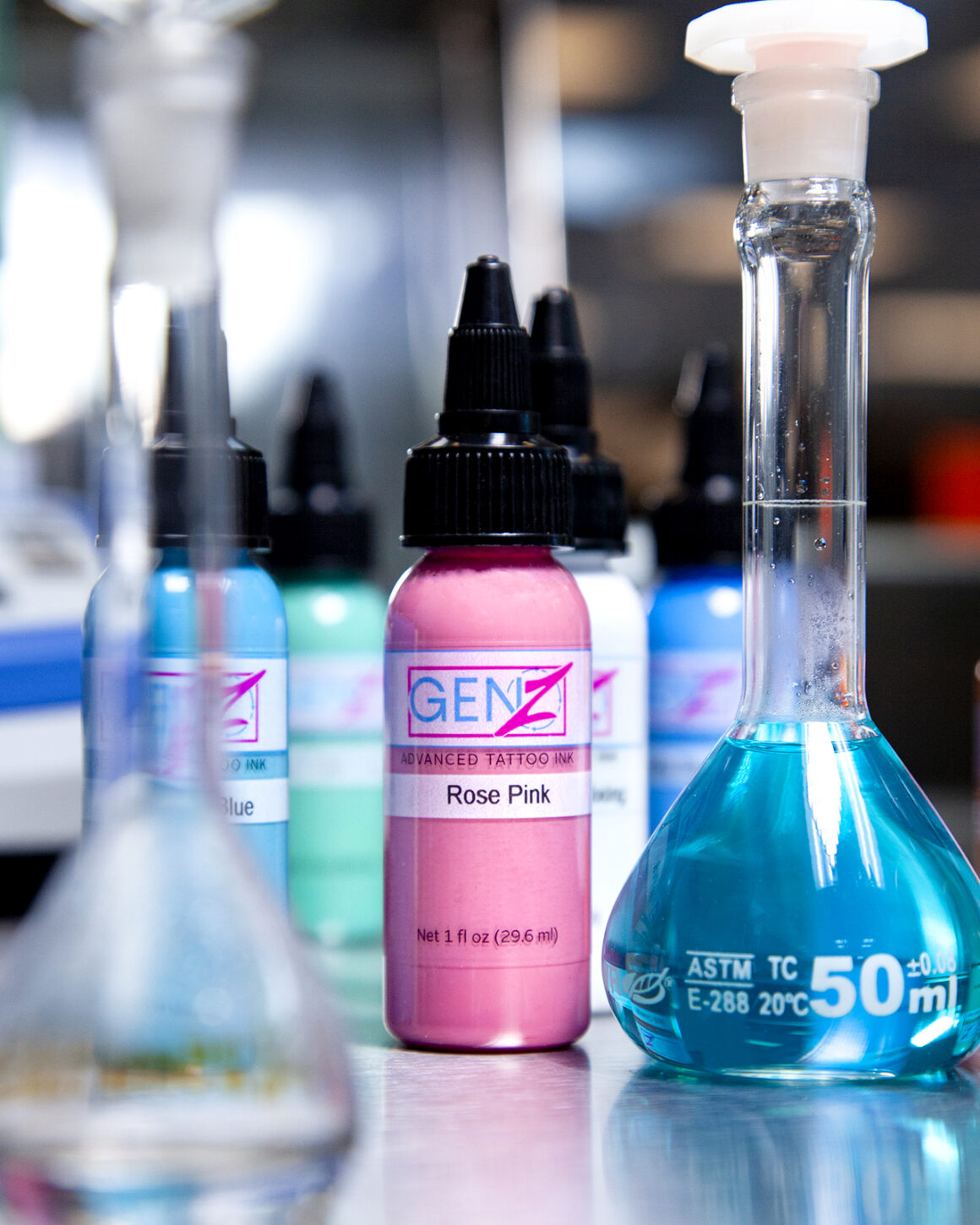 WHAT IS UNIQUE ABOUT GEN-Z
Gen-Z is REACH/ ECHA compliant and extremely unique in its composition, formulation, and sourcing. It's never been done before this way. Gen-Z tattoo ink and other REACH compliant Intenze cosmetic inks are manufactured in our own ISO 9001: 2015 and ISO 22716 certified manufacturing facility in Las Vegas, Nevada (USA). Gen-Z has come to the tattoo industry with an enormous amount of work and research done by our own scientific group of pigment formulation specialists, independent laboratories, experts in the field of microbiology, toxicity, risk assessment and wound healing. All guided by legendary tattoo artist and founder, Mario Barth of the powerhouse brand: INTENZE Products.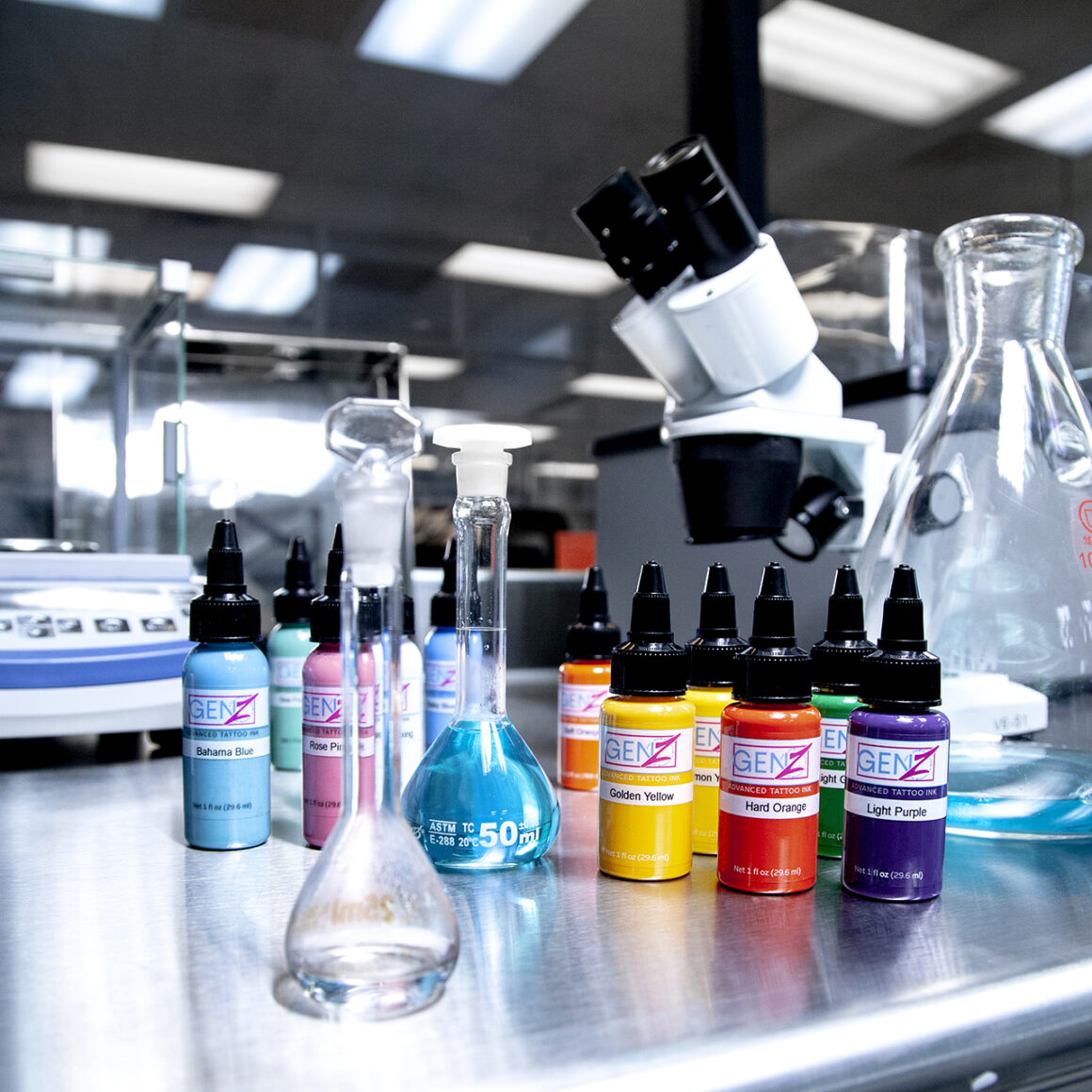 Gen-Z is extremely user friendly for tattoo artists of all levels. Mario Barth still tattoos on a regular basis and he uses what he makes! So it is important to him that Gen-Z has the same quality, shades, and tones that the original INTENZE color line provided. This was no small feat considering that INTENZE carries over 350 different colors which can differ greatly in composition, viscosity, liquidity and formulation. Quality control testing is done for every color and every batch including light source spectrometer analysis. This is extremely important because it allows for quality and performance comparisons between the original INTENZE formulations and the new Gen-Z colors. This is also made possible because INTENZE has decades of in-house records and data to make those comparisons.
WHAT ARE THE PRICE POINTS FOR THESE NEW LINES?
Everyone must understand that in the current situation the price point for these new pigments is higher than those which we made previously. The REACH regulations are extreme and it is not an exaggeration to say that at least in the short term it will be impossible for many ink manufacturers to comply.
The increased price reflects not only the extensive research over the past years but also the increased cost of manufacturing, specialty equipment, ongoing testing and re-testing, documentation and research for never-ending safety data, and the high cost of many of the new pigments. Remember, none of the ink manufacturers receive any financial support or relief by REACH or ECHA. All of the costs are carried solely by the pigment manufacturer.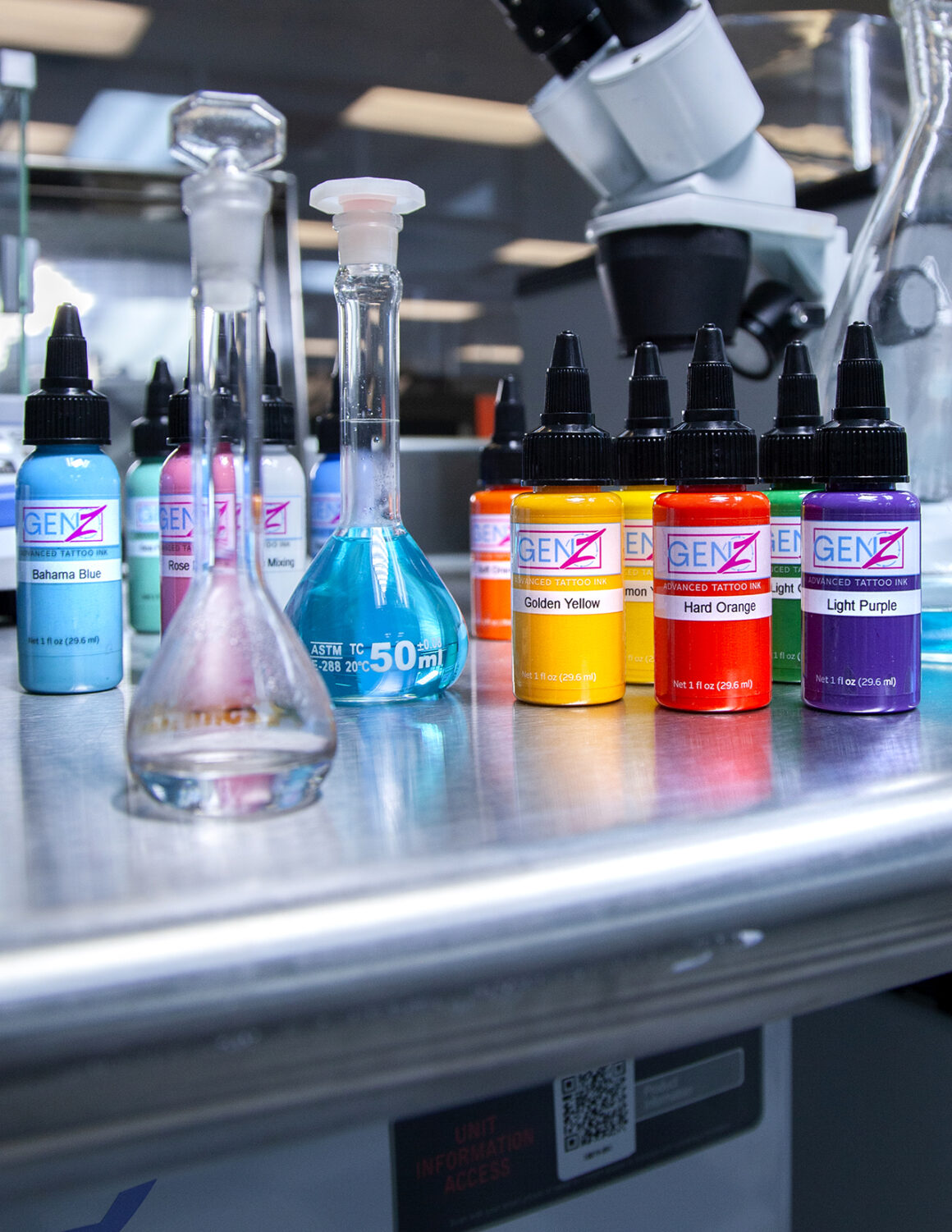 Distributors are also a big part of the price increase as they still want to make the same percentage of profit on the products that they sell. And then add world-wide inflation, extreme supply shortages and spikes in transportation costs, and you have a substantial unavoidable price increase. Not more profit – just more costs.
WHAT WILL BE DIFFERENT ABOUT THE ARTIST'S EXPERIENCE USING THEM?
With GEN-Z there will be almost no difference in application and use. There is always a learning curve for any new product which an artist uses, but it should be minimal. We have been using these inks in-house and so have many of our sponsored artists with excellent results. We really tried to take the guess work out of GEN-Z so that the artists can focus solely on creating their art.
WHEN WILL GEN-Z BE ON MARKET?
GEN-Z is available on the market now and can be ordered directly at www.intenzetattooink.com. It is also available through some of our selected main dealers until we can produce enough to fill the demand requested in the market. If you want to be a GEN-Z distributor you can always get on the list.
IF REACH REGULATiONS HAVE BEEN THE STANDARD YOU HAVE USED BEFORE TO KEEP YOUR PIGMENTS "SAFE," WHY ARE ALL LINES NOT IN COMPLIANCE?
INTENZE has always been in compliance with previous recommendation by REACH. But the law is now different. We now deal with a completely different standard and law so that the previous INTENZE line is no longer in compliance. Before this year all the colors were not banned under REACH. Now they are. As I've stated before, REACH has banned over 4000 ingredients that were acceptable in the past, including many dilution agents which had never been banned. Up to January 2022 the previous line of INTENZE tattoo inks was in full compliance with latest recommendations by REACH.
HOW DO I KNOW THAT GEN-Z IS SAFE iF THE EU iS SAYING THESE SUBSTANCES PREVIOUSLY USED ARE BANNED?
GEN-Z it's not using any of the 4000 banned ingredients. It is tested and certified by CTL- Laboratories in Bielefeld Germany, the recommended accredited facility for compliance. However, lets also remember that the word "Safe" and "Compliant" are not the same. Our original INTENZE inks were both "Safe" and "Compliant". Products are not necessarily unsafe because they don't comply with a particular regulation, and other things such as cigarettes which we know are unsafe comply with many regulations, and yet their is no "safe" cigarette. This is the problem with the new REACH regulation the words – "Safe" and "Compliant" are not mutually exclusive.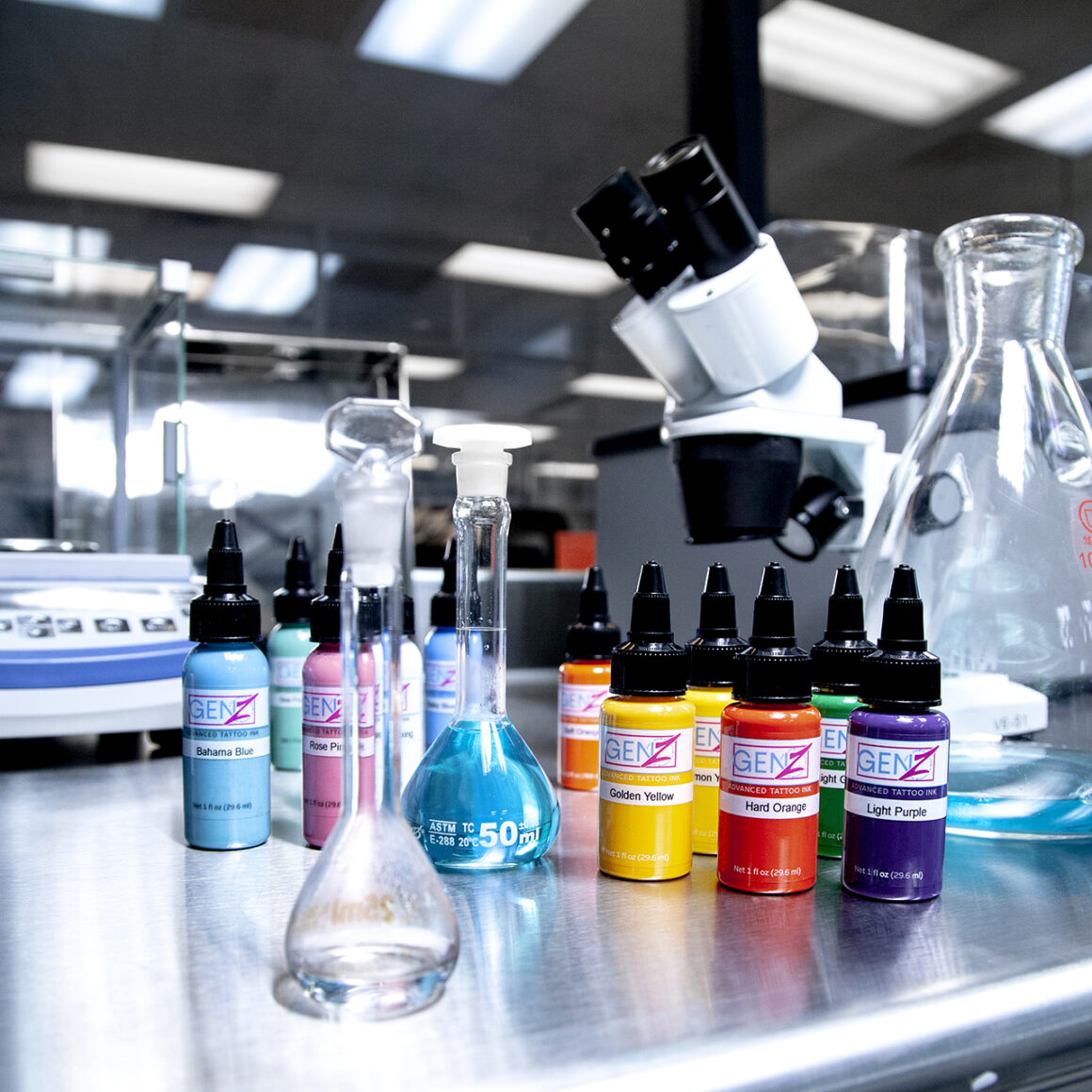 WHAT TOOK SO LONG TO ENSURE COMPLIANCE WITH THE NEW REGULATIONS?
This is a very good question. Most people do not understand how long it takes to research, develop, test and manufacture tattoo pigment. It takes an enormous amount of time to go through all the different pigments which are now banned and source new ones which can be used.
We did not get a full list of the proposed banned ingredients until a couple of years ago which at that time was only a "consideration" not a law. When you find a suitable prospect for a tattoo pigment you have to create the right dilution, test for impurities internally and then have them re-tested and re-confirmed by CTL-Laboratories in Germany. By that time we are 9-12 month in the process IF everything works the first time. If for some reason the desired quality is not achieved, it will add at least another 4-6 months to the process. The next step is to see if it causes any issues by working it into the skin. This process is always done by me on me personally. Since day one I have tattooed all of my colors into my body first and I then stress test them by taking the worst possible care of it to ensure that the pigment itself heals properly with no issues even for the novice. This adds another 3-6 month in trial.
When the product reacts to my liking, we create a bigger batch, have it used carefully by selected INTENZE sponsored artists and receive feedback. This process ads another 3-6 months. When all information is confirmed, we are ready to move forward this is how GEN-Z got created and is now available. We are continuously testing and improving all of our tattoo inks and other lines offered for sale.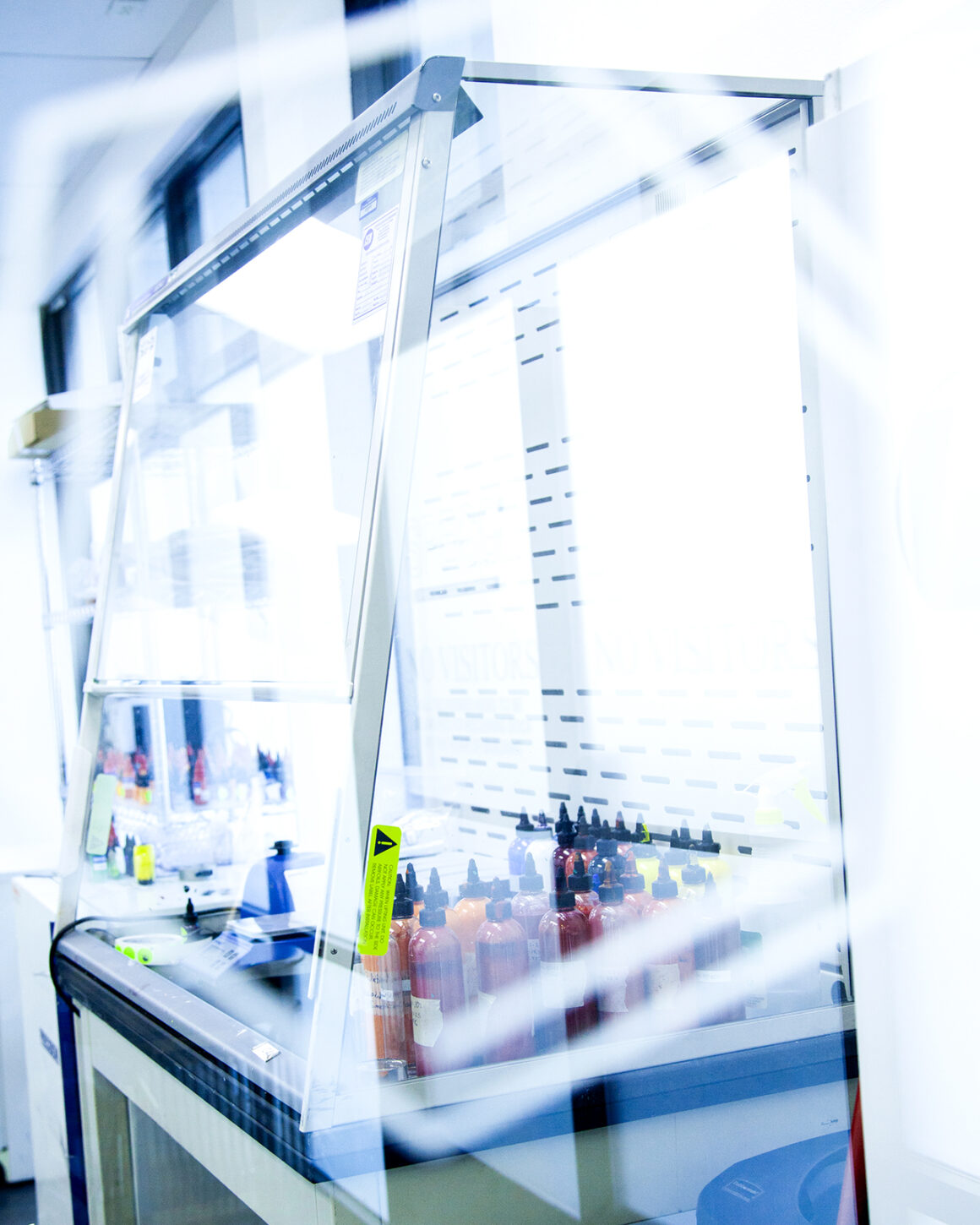 WHAT STEPS DO YOU TAKE TO ENSURE THE SAFETY OF YOUR PRODUCTS?
HEAVY METALS
The new 2020/2081 regulation also adjusted the maximum allowed concentration of various heavy metal species. For example, the following heavy metal species have lower allowed limits due to the new regulation: Arsenic (0.5 ppm limit, previously 2.0 ppm), Antimony (0.5 ppm limit, previously 2.0 ppm), Cobalt (0.5 ppm limit, previously 25 ppm), Lead (0.7 ppm limit, previously 2.0 ppm). Due to these changes, Intenze Products has evaluated all raw materials used for the Gen-Z line and chosen to source only from vendors that adhere to these new limitations.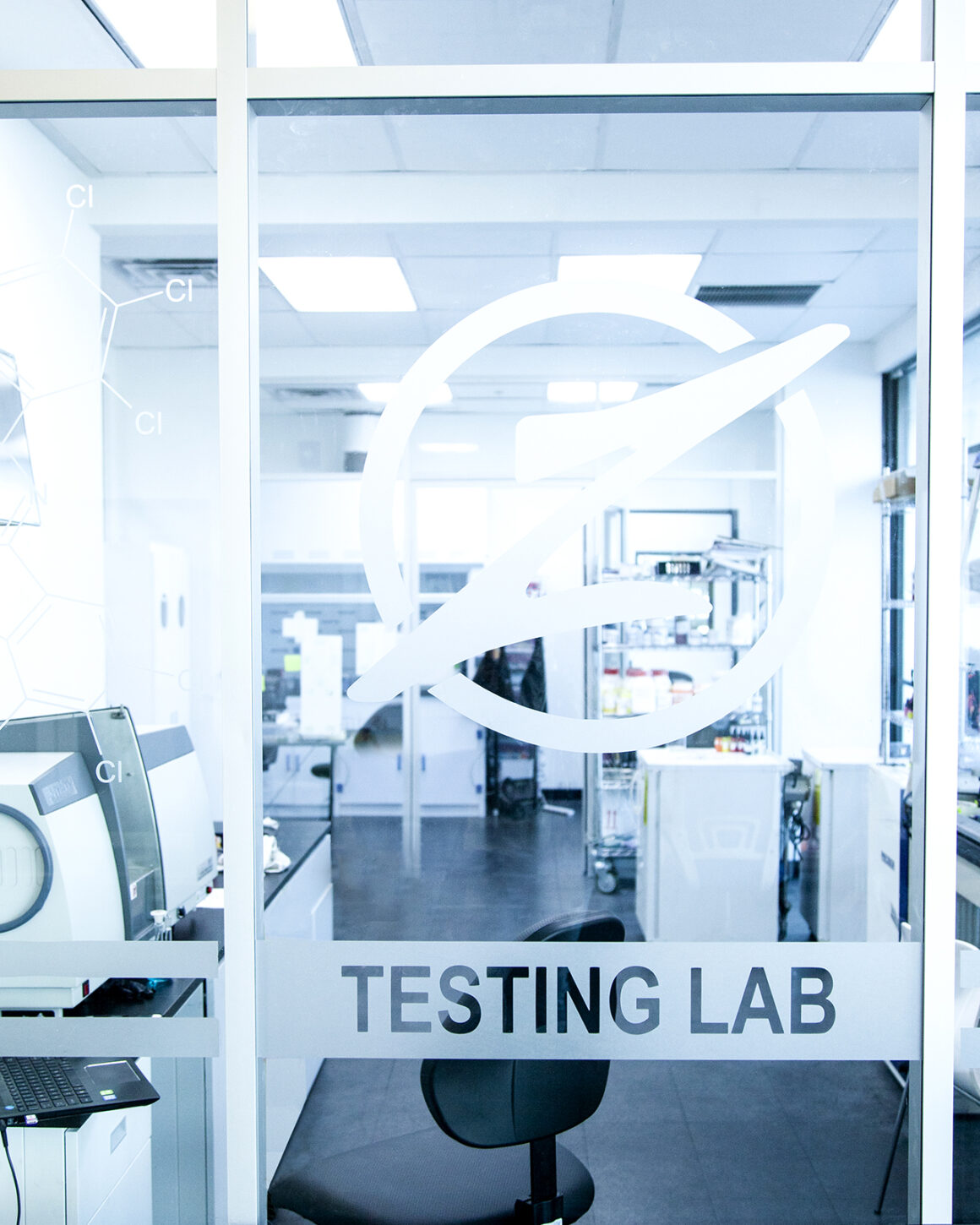 PRiMARY AROMATiC AMINES (PAA)
The recently implemented EU Commission Regulation 2020/2081 (REACH) along with its predecessor, ResAP(2008)1, established a list of PAA's that should not be contained in tattoo ink or permanent make-up (PMU) products due to their carcinogenic, mutagenic, reprotoxic and sensitizing properties. Additionally, no azo-colorants that have the potential to release these PAA's are allowed to be used. This means the popularly used azo-colorants Orange 13 and Yellow 14 have been banned. Orange 13 has largely been replaced in the industry with Orange 36, Orange 64 and Orange 73. Whereas Yellow 14 has been replaced with Yellow 138, Yellow 151, and Yellow 180. Our Gen-Z line includes the Pigments Orange 64, Yellow 151 and Yellow 180.
POLYCYCLIC AROMATIC HYDROCARBONS (PAH)
PAH's are produced by the incomplete combustion of organic matter. As a result, PAH impurities are commonly found in highly carbonaceous solids such as carbon black. Many PAH's commonly found in carbon black are considered carcinogens or germ cell mutagens. Therefore, it is important to control the production process of carbon black.
Gen-Z tattoo inks are made with carbon black that has been tested and proven to contain low levels of PAH compounds (<0.5 ppm). Additionally, all our base pigments and dispersions have been tested for PAH content and certified to meet the new REACH standards.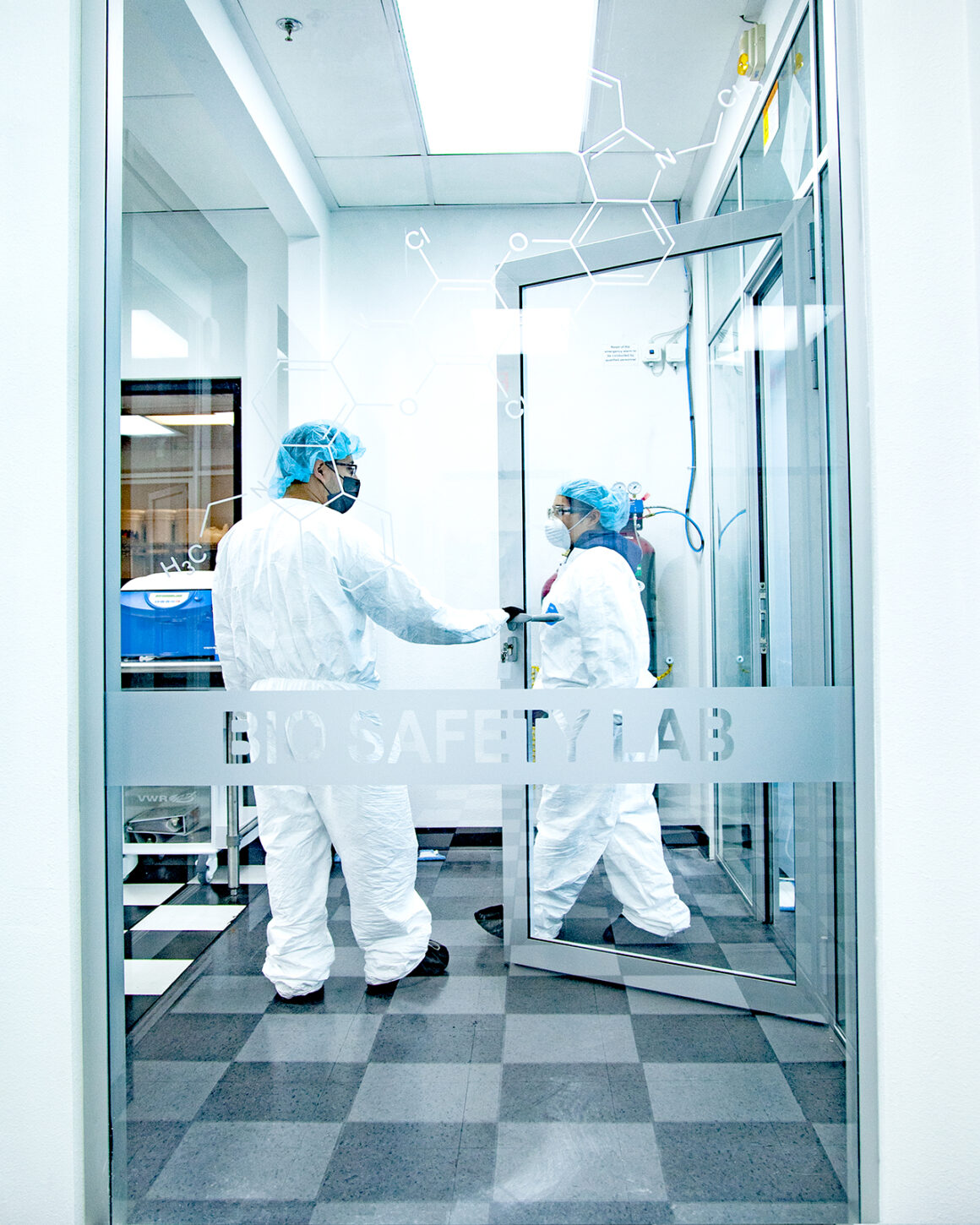 PRESERVATIVES AND OTHER INGREDIENTS
Overall, the new EU regulation has effectively banned around 4,000 chemicals in tattoo ink and PMU. The reason for exclusion of these chemicals has to do with their hazard classification. Table 1 shows the chemical hazard categories which are covered by the new regulation along with their respective maximum allowed concentrations. Although the reasoning for limiting these chemicals makes sense, the practicality has been a battle in its own.
To understand why, let's look at Table 2 which compares the allowed concentrations of some common preservatives used in cosmetics with the new limits set for the tattoo industry. The first thing to notice is that limits for the tattoo industry are significantly lower (sometimes up to 200 times lower) than the limits allowed in cosmetics. Whereas in the past, Intenze was able to easily source cosmetic grade raw materials, now each raw material for our Gen-Z line must be extensively analyzed to meet the new regulations. This has caused production delays throughout the entire tattoo industry and ultimately has put many small companies out of business.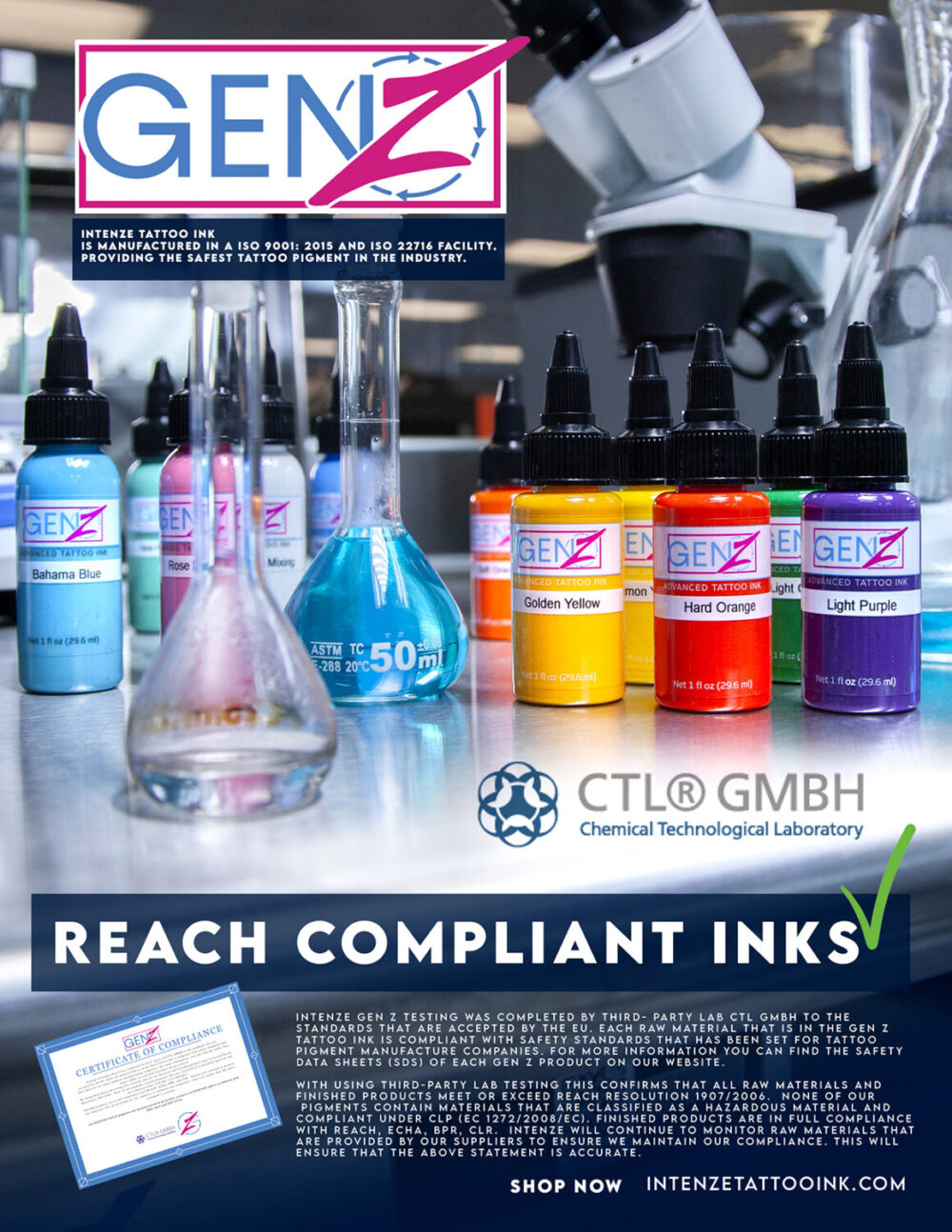 STERILIZATION
ResAP(2008)1 established guidelines for producing and distributing sterile inks for tattoo and PMU. Intenze Products is dedicated to continuing to produce sterile inks, which includes our new Gen-Z line. The sterilization methods (either gamma or x-ray radiation) have been validated by third-party laboratories to ensure consistency and efficacy of the processes. This step is even more important now that the new EU regulations had limited many commonly used preservatives below their effective concentrations.