Miki Vialetto takes time with Franco Vescovi to talk about the Illuminati Light System. Let's hear what it's all about.
MIKI VIALETTO: Bishop products are always one step ahead of everybody else. Where did the idea for the Illuminati Lighting System come from?
FRANCO VESCOVI: The idea came from an artist named London Reese. It was London Reese who approached us. One of the exciting things about Bishop is that we let the community know:
Hey, if you guys have any ideas feel free to come to us and we'll help you bring the idea to fruition, especially if it's a good idea!.
So London came to us and told us he had an idea for a new lighting solution and so we set to work in our factory to create the whole kit with the right lights, it took us about a year in all. There are two things going on in the tattoo world right now: the first is that people are using Photoshop and using Ipad to create an image of the tattoos that is not real.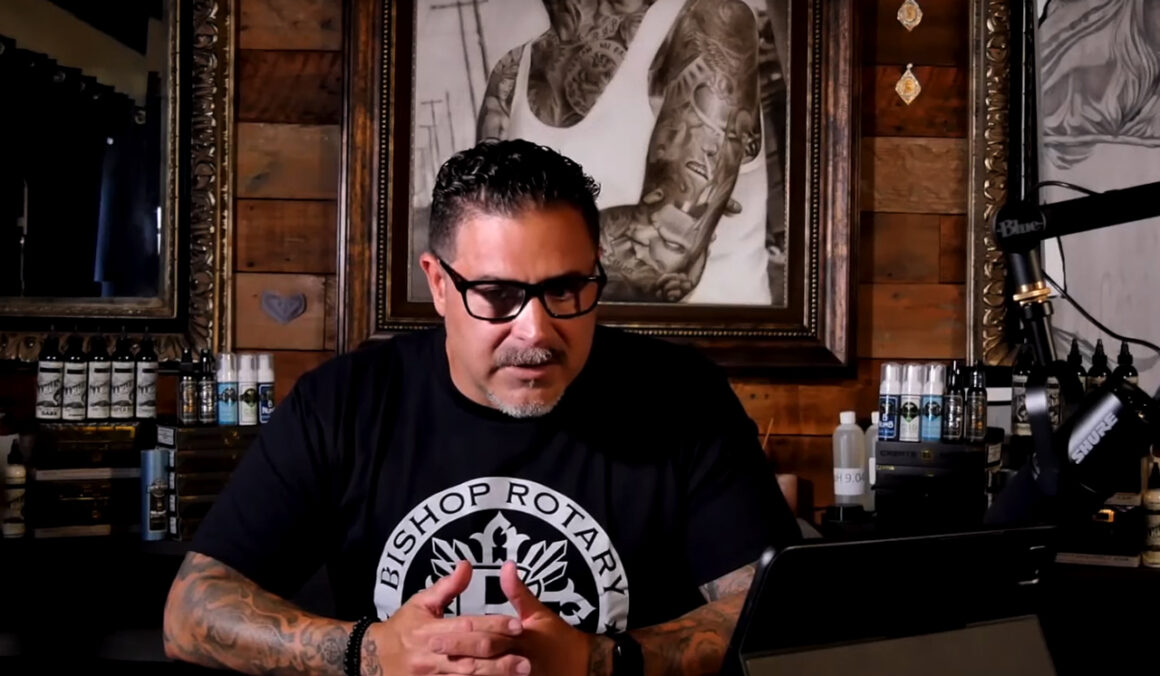 The second thing is the exact opposite, that people are putting out pictures of their tattoo work that are shitty pictures! In the pictures I post there's too much glare from the light. So the Illuminati Lighting System solution is the perfect middle way in that it gets rid of the glare so that you can see the tattoo for what it is. And hopefully people don't use Photoshop… it's a good way to get around that.
MV: Ok, it's different because you see many tattooers who buy the light, the little filter on Amazon and put it on their phone, but so often that changes the quality of the colours. So the Illuminati Light doesn't have this problem. The colours are exactly the same as the tattoos, it just takes out all the blur.
FV: Right, so the Illuminati Light is a chance for the artists to get a good picture of the tattoo the way it looks in real life without any blur.
MV: Have you got any particular tip for professionals who would like to document their work at its best using the Illuminati Light?
FV: Indeed I do. In order to get the best out of it you have to turn off all the lights in the room. All the lights in the room! You want to control the environment. Turn off all the lights in the room and only use your phone and the light that comes with the kit; you have to remove all the other lights because that's where the glare comes from. So get rid of alll the excess lights, turn them all off and only use the Illuminati Light!
MV: When I travel all over the world there are many artists who tell me about ideas they have. Now sometimes these are interesting and sometimes less so. But can I suggest they come and pitch them to you? Are you open to listening to people and bringing their ideas to life under the Bishop flag?
FV: Sure ! I love to hear new ideas because you know the tattoo industry is still relatively brand new. When you compare the tattoo industry to others like automotive or anything, really this is such a new sector and there is always room from improvement. So I'm always open to hearing people's ideas and if we think that it can fit with what we can do we'll help to make it a reality!
London Reese – owner of the The Black Lantern (Dana Point, California)
"As a tattooer, I've always wanted to find the best way to document my tattoos. I've found that, even with good cameras, it's always been difficult to capture what you see in a way that translates well to a photo.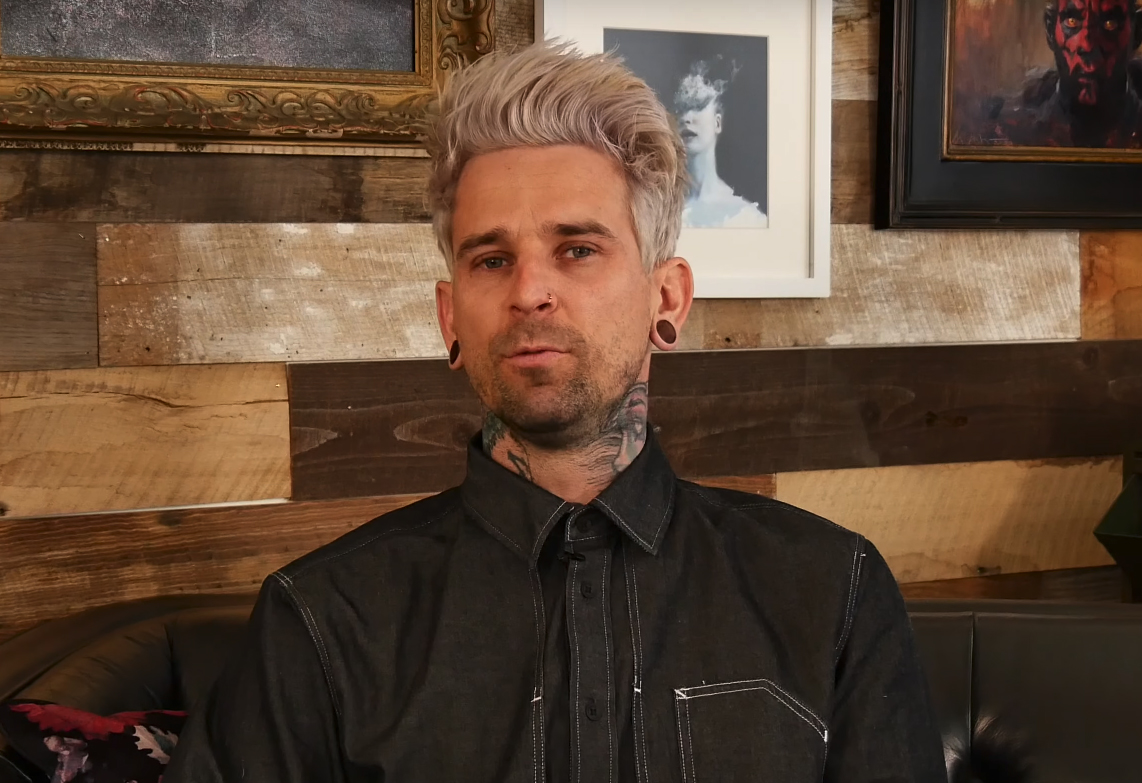 When you take a snapshot of a great-looking fresh tattoo – you find that it almost always looks better in person. I thought about why this was, and realized that taking good photos of your tattoos relies mostly on how the lighting is.
The Illuminati Lighting Solutions Kit is really just that — a tool for taking good photos really easily and conveniently, in a small compact way. The kit is ready to go out of the box. As soon as you're done with your tattoo, get your phone, light and lens set up (takes about a minute) and then wipe your tattoo down – take the shot, it's ready to go.
Your tattoos are going to look picture perfect, every time.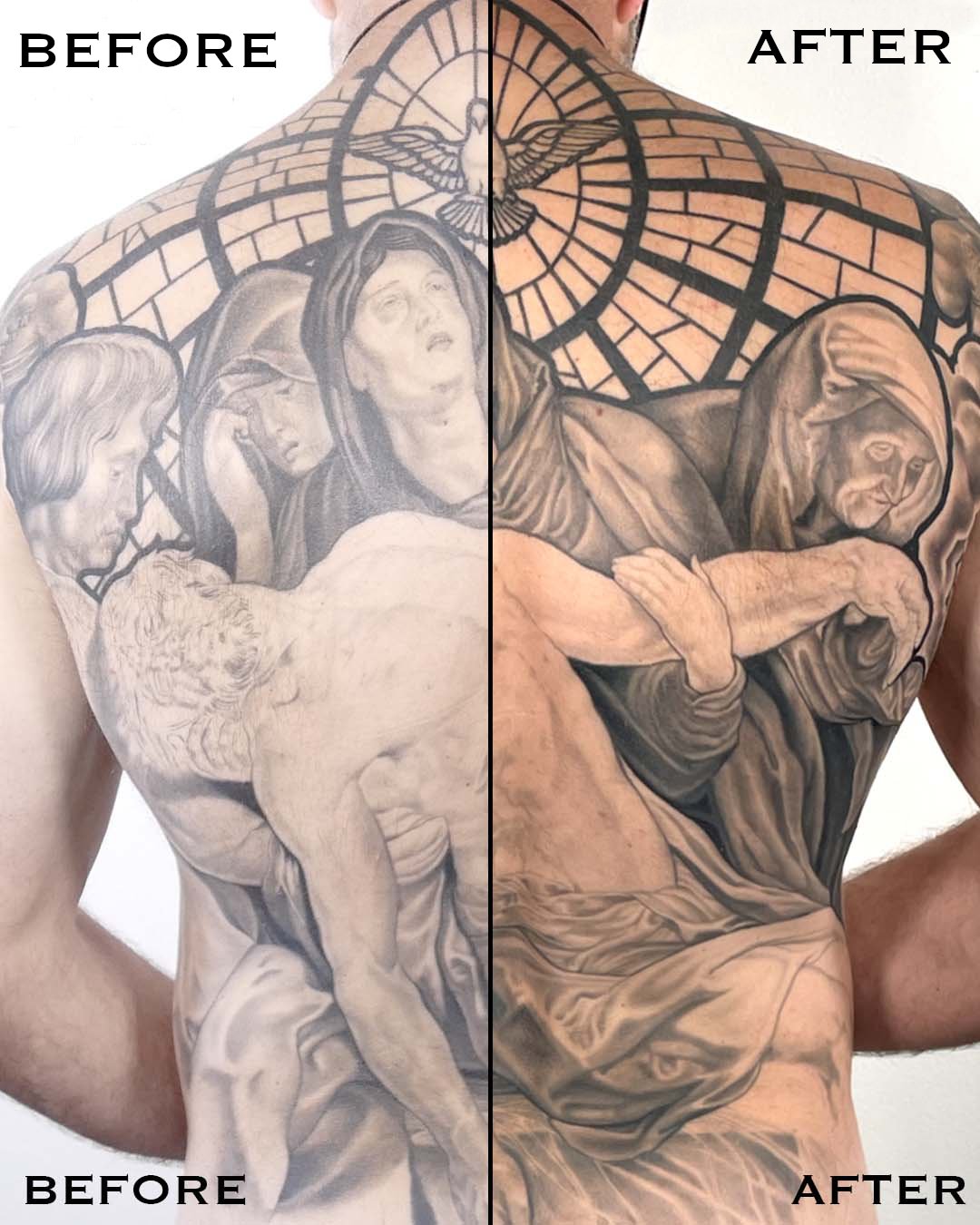 If you're trying to show and share your healed tattoo work like a lot of us tattoo artists are, the Illuminati is a great tool to help with that. As you know, it's tough to take good photos of healed tattoos. Light hits a healed tattoo differently versus when it's fresh. There's usually a sheen on dry skin.
The Illuminati helps get rid of that pesky glare that can ruin your nice photo.
You just diffuse it a little bit and boom, your healed tattoo photo looks exactly like it's supposed to — without being over the top or false advertising."
SHOP IT NOW!
Helps your tattoos look picture perfect, every time. Easy to set up, easy to use. Capture your tattoos with less glare!
What's Inside
1) Adjustable Ball Joint
2) Adapter Screw (2)
3) Clip Lens (Fits Most Smart Phones)
4) Adjustable Phone Mount
5) Hot Shoe Mount
6) Charging Cable (Micro-USB B Type – USB 3.0-A Type)
7) Extra Lens Filters
8) (2) Magnetic Diffusers (Foggy White, Foggy Amber)
9) Cube Light
10) Extra Cube Light (Optional)