High precision needle cartridges designed for the first time by tattoo artists.
Bishop, the worldwide tattoo supply company founded by Franco Vescovi, announces a revolutionary new project in the Tattoo Industry. Thanks to the company's well-earned reputation in the supply chain, the company has managed to locate and create a partnership with the most highly-regarded factory overseas to create their needles.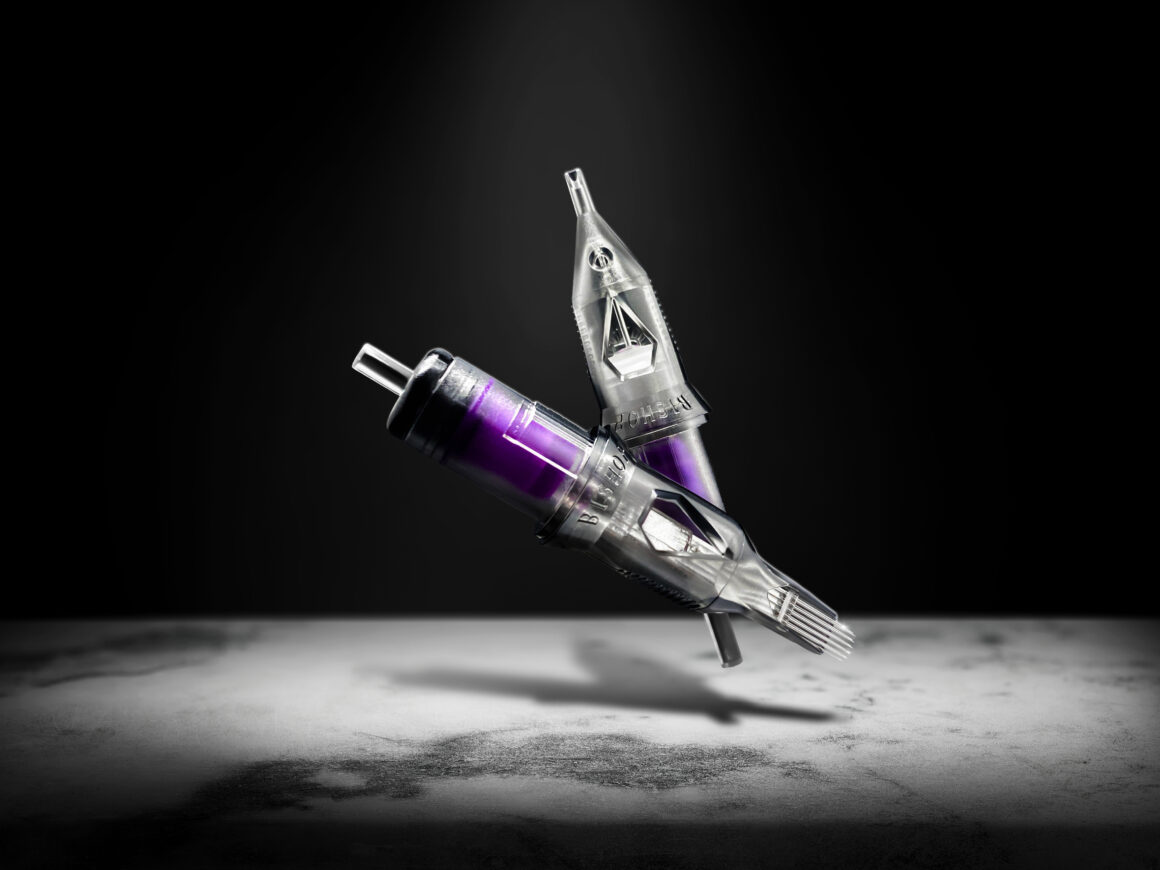 "We believe in our products. In fact, we use them every day. That's why we can assure you that there isn't a better quality needle available anywhere in the industry. We're not saying we're the best, but nothing better exists."
Vescovi's decision takes into consideration the fact that on the website it's usually easy to find sets of needles that look impressive because of custom colours or packaging, but in the end they are always the same product. He is proud to say that they have an artist-owned company which means that their advanced products are designed by tattoo artists to give tattoo artists the confidence and ability to perform at their highest potential.
The New DA VINCI needles have been designed by Carlos Torres and Franco Vescovi himself combining over 50 years of industry experience.
"We have been working on the DA VINCI version 2 Needle project for little bit of over two years. I got up to a decent level and then I had to bring in my brother Carlos Torres about one year and a half ago to really help me out," says Franco Vescovi. "We started realising that in the industry there are not a lot of products designed by tattooers. That's why in this project we wanted to take all the needs of what we wanted in a cartridge".
"I am part of the Bishop Family," says Carlos Torres, "and we wanted these needle cartridges to be something we were super proud of using so we took a lot of time and numerous prototypes to reach perfection".
DA VINCI V2 – Artist Series – Shige (LIMITED EDITION Only 2000 available)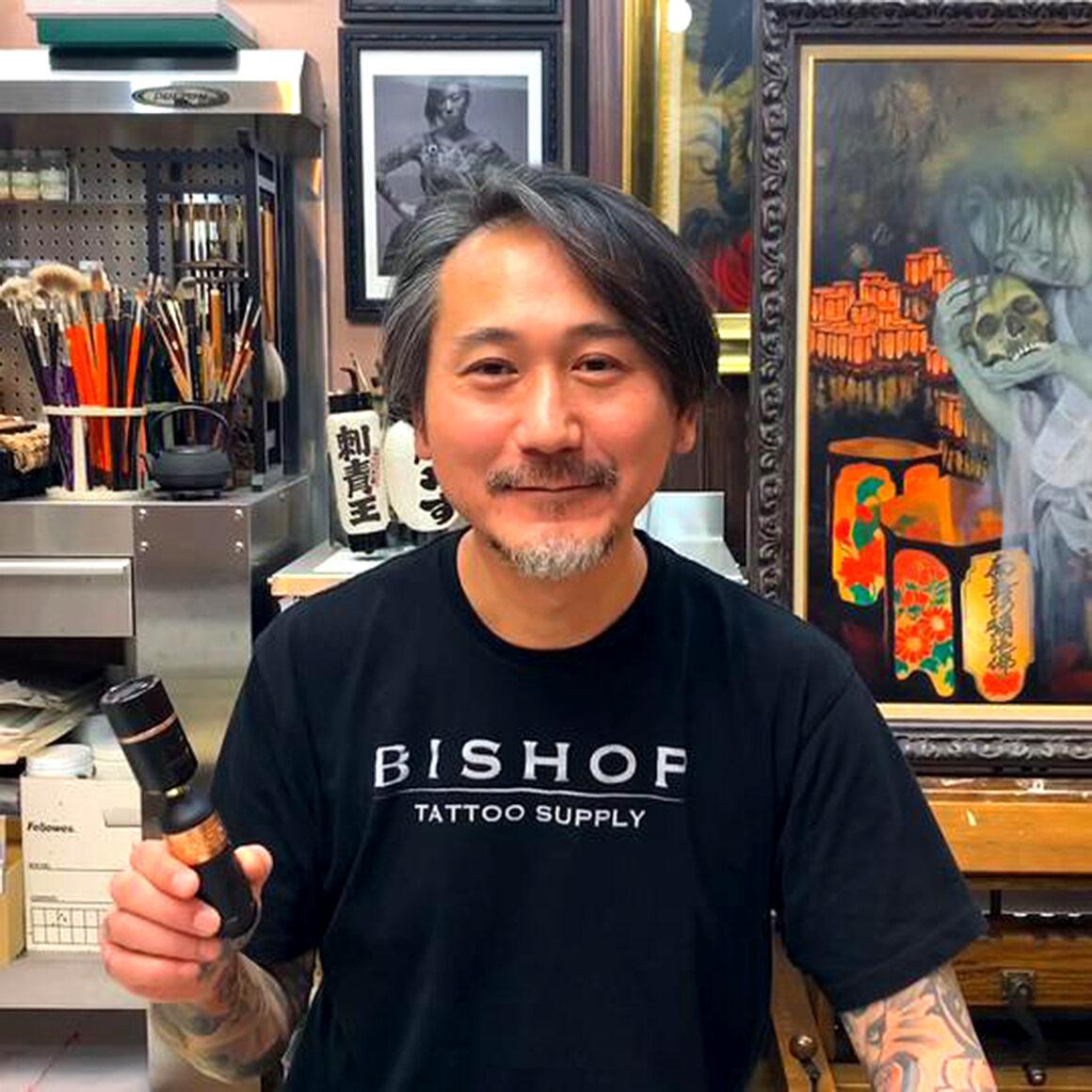 Almost 3 years in the making Bishop is excited to announce their collaboration with legendary tattoo master Shige, from Yellowblaze Japan.
with 28+ years under his belt in the tattoo industry, Shige has pushed the envelope of possibilities in what can be archived on skin while building a solid foundation with dedication, sacrifice, and commitmnet to this sacred art-form.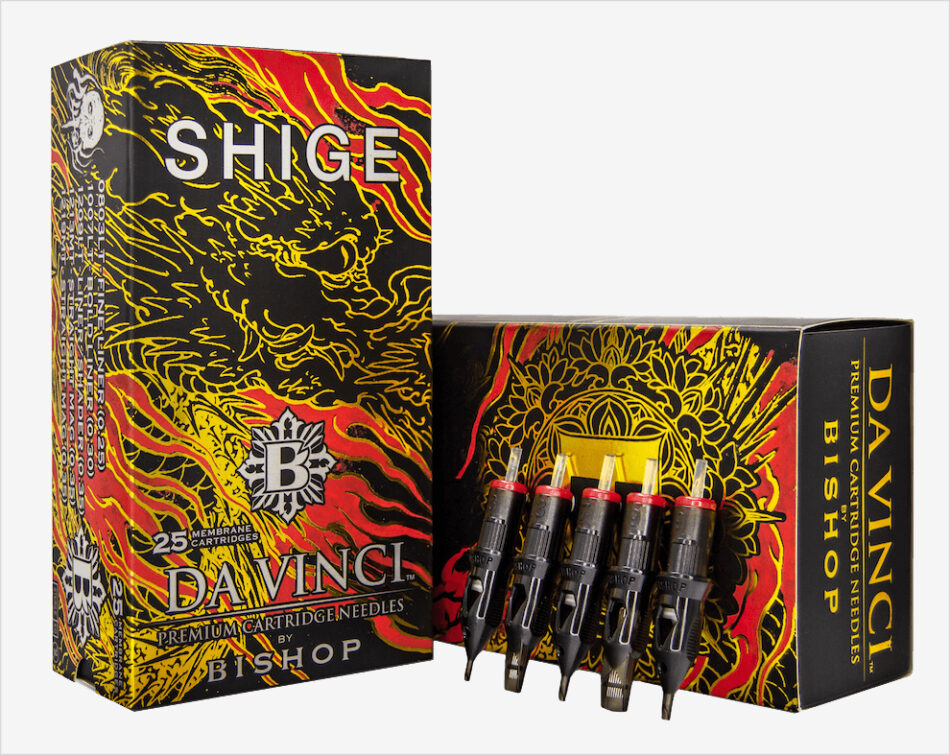 • 25 needles per box, with a blended handpicked selection that Shige exclusively uses: 0803RLLT, 1007RLLT, 1209RLLT, 1213M1LT, 1219M1LT
• Slightly modified by Shige based on his preferences
• Designed in conjunction with Bishop Rotary
• Unique colorway of transparent black with a red cap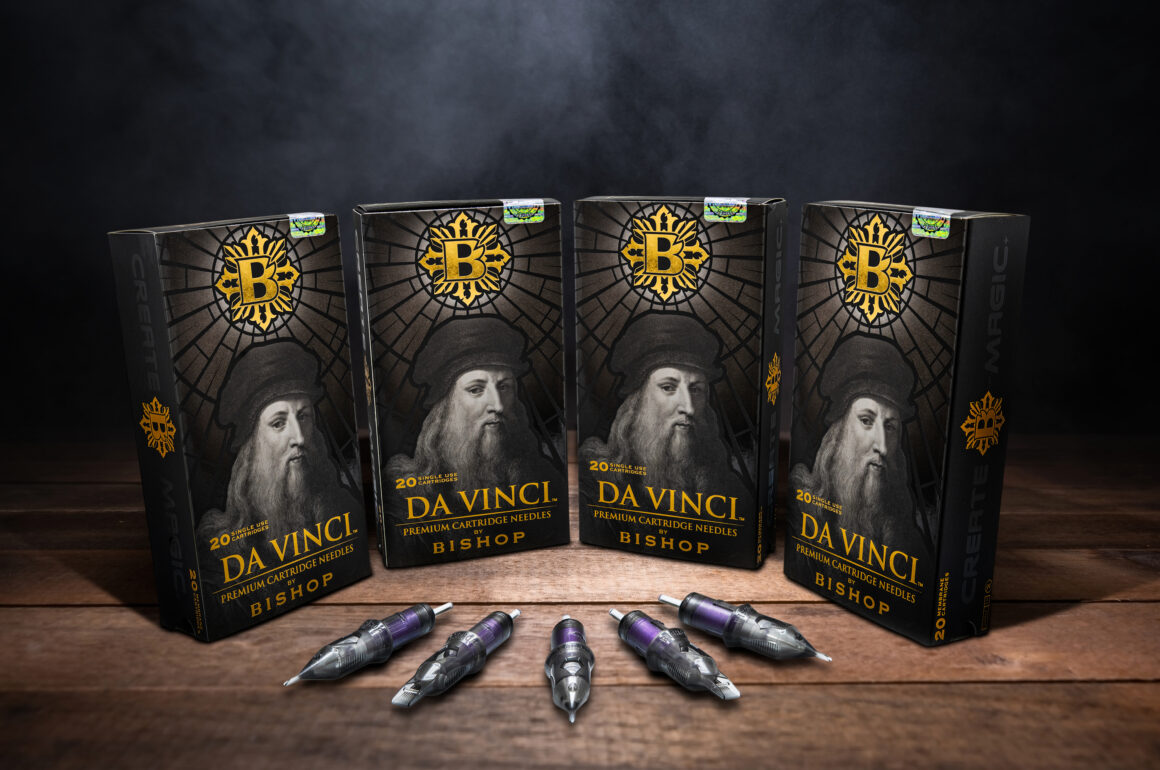 UNLOCK YOUR POTENTIAL
Improved Features
∙ Medium tension safety membrane;
∙ Breathe/vent hole provides superior ink flow;
∙ Fits all cartridge grip types, pen-style machines, and Cheyenne Hawk machines;
∙ Your Order Includes: Box of 20 needles (officially licensed by Cheyenne).
NO SHORTCUTS
Made With The Best
∙ 304 Stainless Surgical Steel;
∙ Medical-grade Plastic;
∙ 100% EO Gas Sterilized;
∙ Further Specifications: #12 Gauge, 0.35mm Diameter.
SHOP IT NOW!
Boost your next tattoos! Discover our all New DA VINCI V2 Needle Cartridges designed for the first time by tattoo artists.