We are excited to announce the formation of Body Art Alliance (BAA), a family of leading brands and companies that design, manufacture and market the widest variety of tattoo supplies, piercing supplies, body jewelry and permanent makeup (PMU).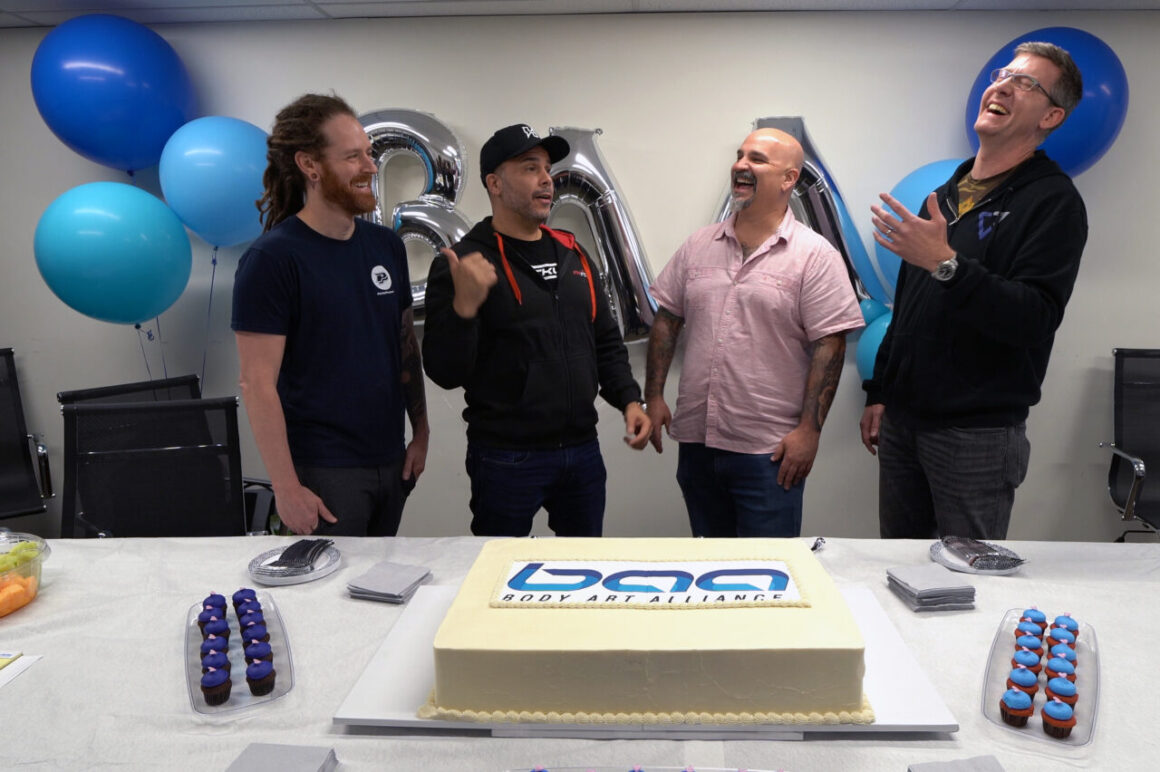 This alliance was formed with the purpose of better serving the artist community through education, best practices, innovation, research and development, as well as superior customer service.
The alliance is comprised of FK Irons, World Famous, Neo Metal/Norsco and Painful Pleasures.
«The formation of our alliance brings together a portfolio of beloved brands, such as Microbeau, Perma Blend, FK Irons, World Famous, Neo Metal, Peak, Precision, Recovery and Vertix.
We are thrilled about the new opportunities that our alliance will create for our artists, partners, distributors and customers.
We are dedicated to maintaining the quality of products and services that you have come to expect. All of your ordering, support procedures and contacts for FK Irons, World Famous, Neo Metal/Norsco and Painful Pleasures remain unchanged, so please continue to use the same channels that you have been using. Thank you for your continued support and partnership.»
Marc Gagnier, Gaston Siciliano, Lou Rubino, John Kittell