Because of the tremendous period we're living in, with Russian master of Realism "Sigal" he wants to talk with us not only about tattoos.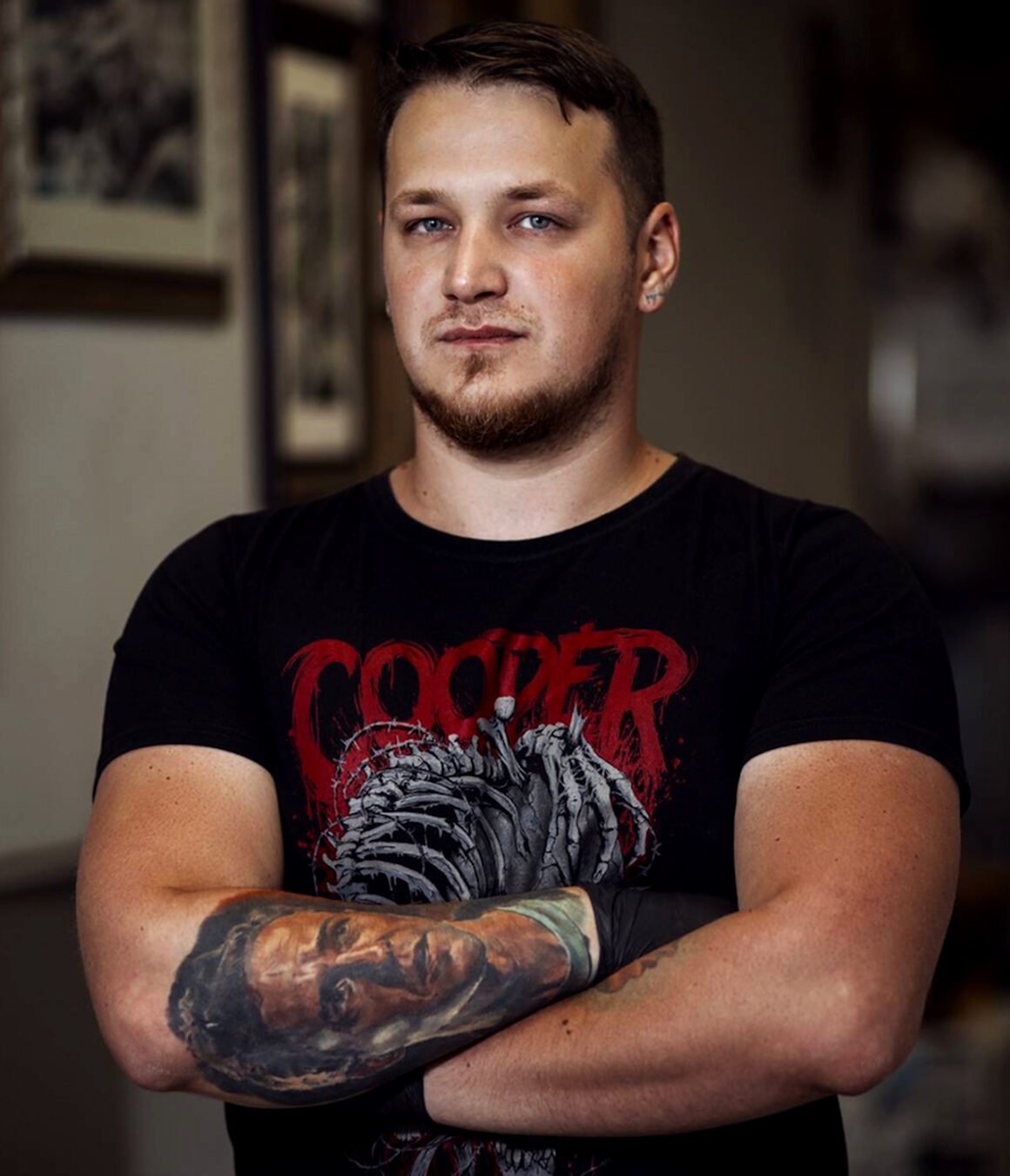 Hi Alex, how are you? You tattoo privately in Russia and then perform guest spots in Europe, right?
Yes that's right but usually you can contact me by Instagram (now forbidden on the territory of Russian Federation), Facebook (now forbidden on the territory of Russian Federation) or WhatsApp (not forbidden on the territory of Russian Federation yet).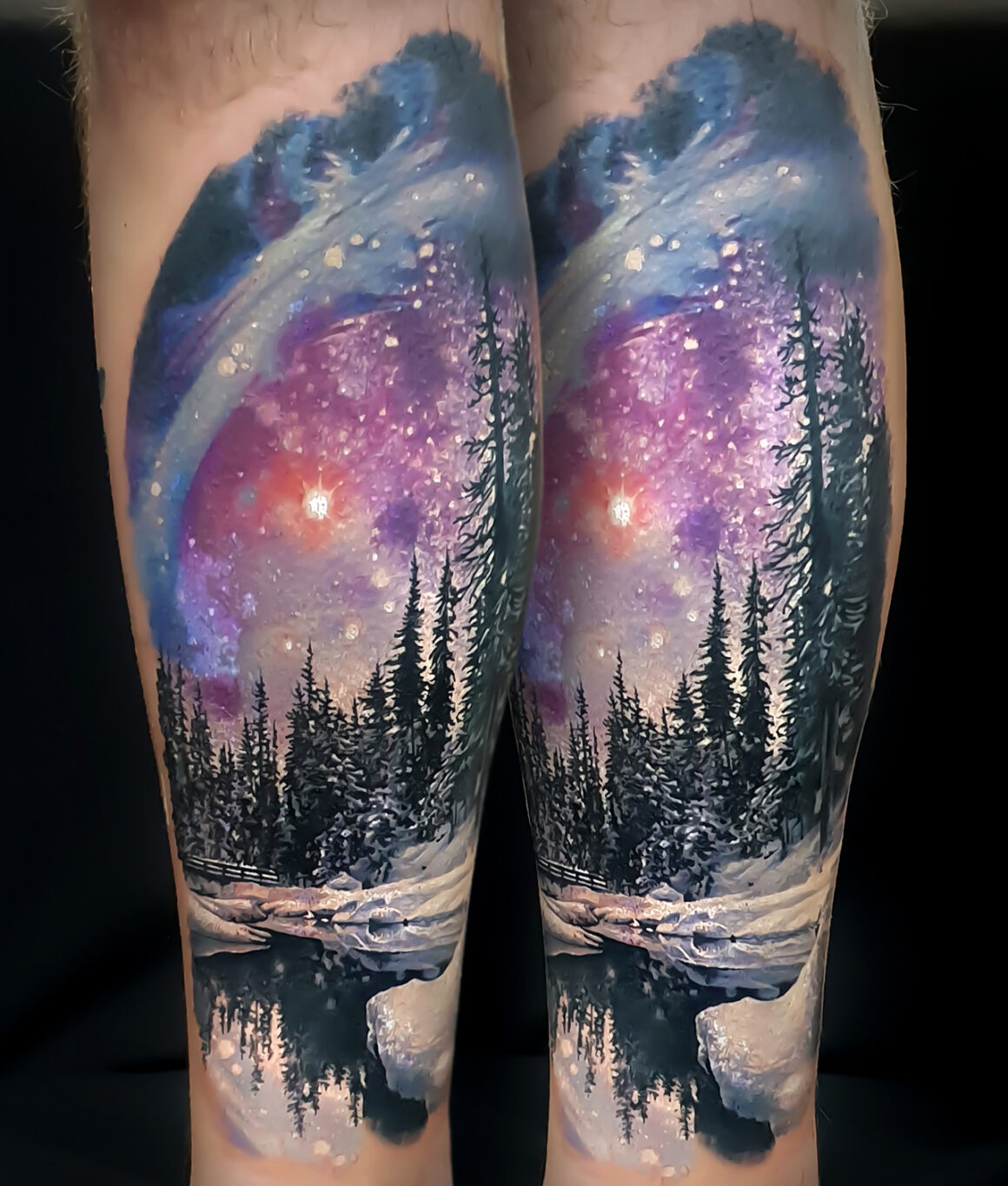 Of course I still have access to this social media and the main question is not how to get in touch, but where I'll be working in the future.
This horrible situation of war with Ukraine put the question about the future of tattooing and creativity in Russia.
There is no publicity, no freedom of opinion, no freedom of speech, no freedom of art right now. Tattoos go into the category of "luxury" goods and they are very expensive for people now. And we can't influence this situation unfortunately. You can go to prison for your words or for your art if it's against the politics of government.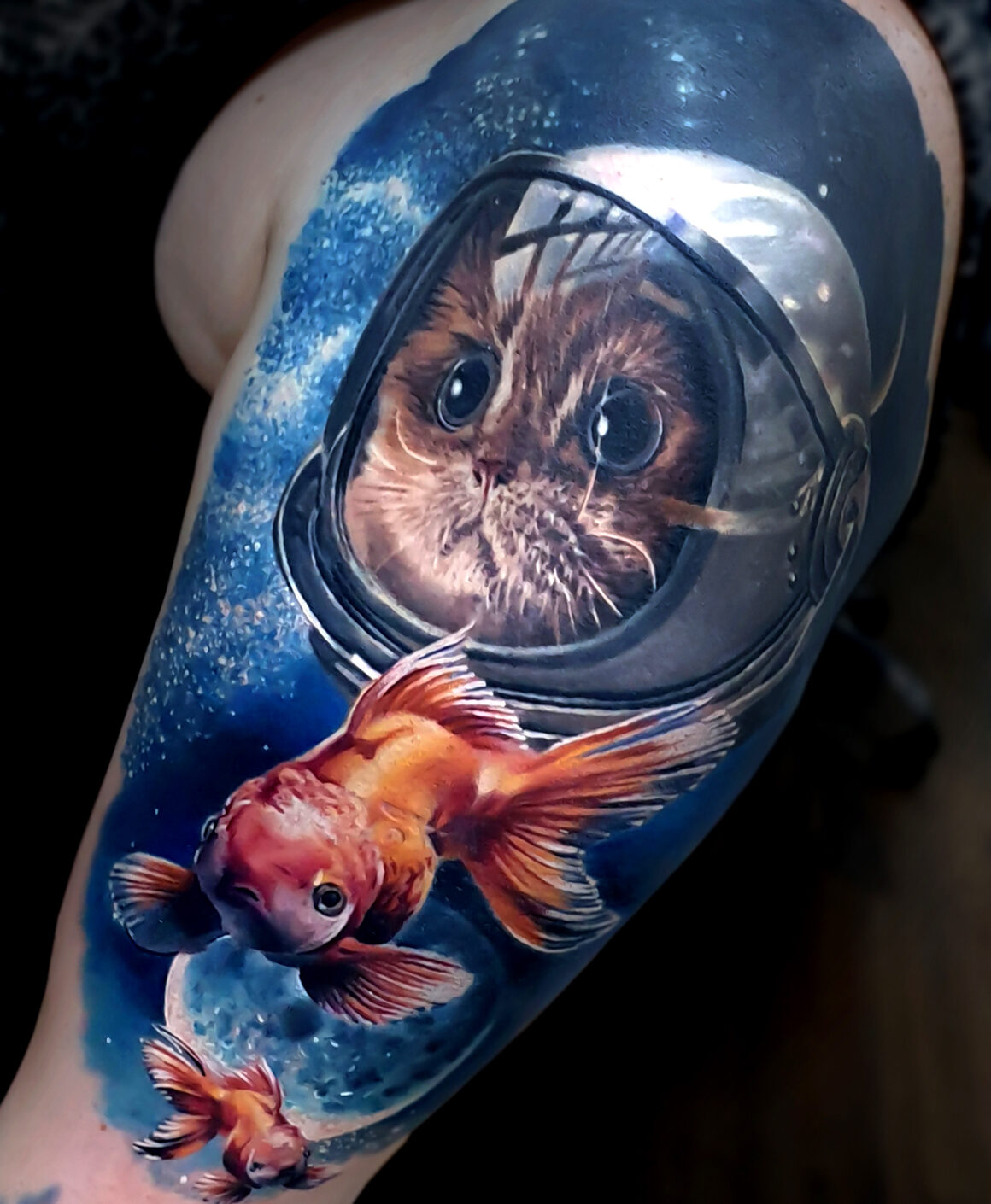 I'm against this war, I'm against this politics of fear. It's killing people in Ukraine. It's destroying lives, connections in society and in the families. It's already created a split in the International Tattoo Community. It's a crime war. It can't be justified by anything. It's important to say that for me – Russia it's not Vladimir Putin and most of Russians don't want this war. Unfortunately I think that I have to leave this country, I don't see any perspectives to keep along my career here. Hope to see you in Europe, my friends.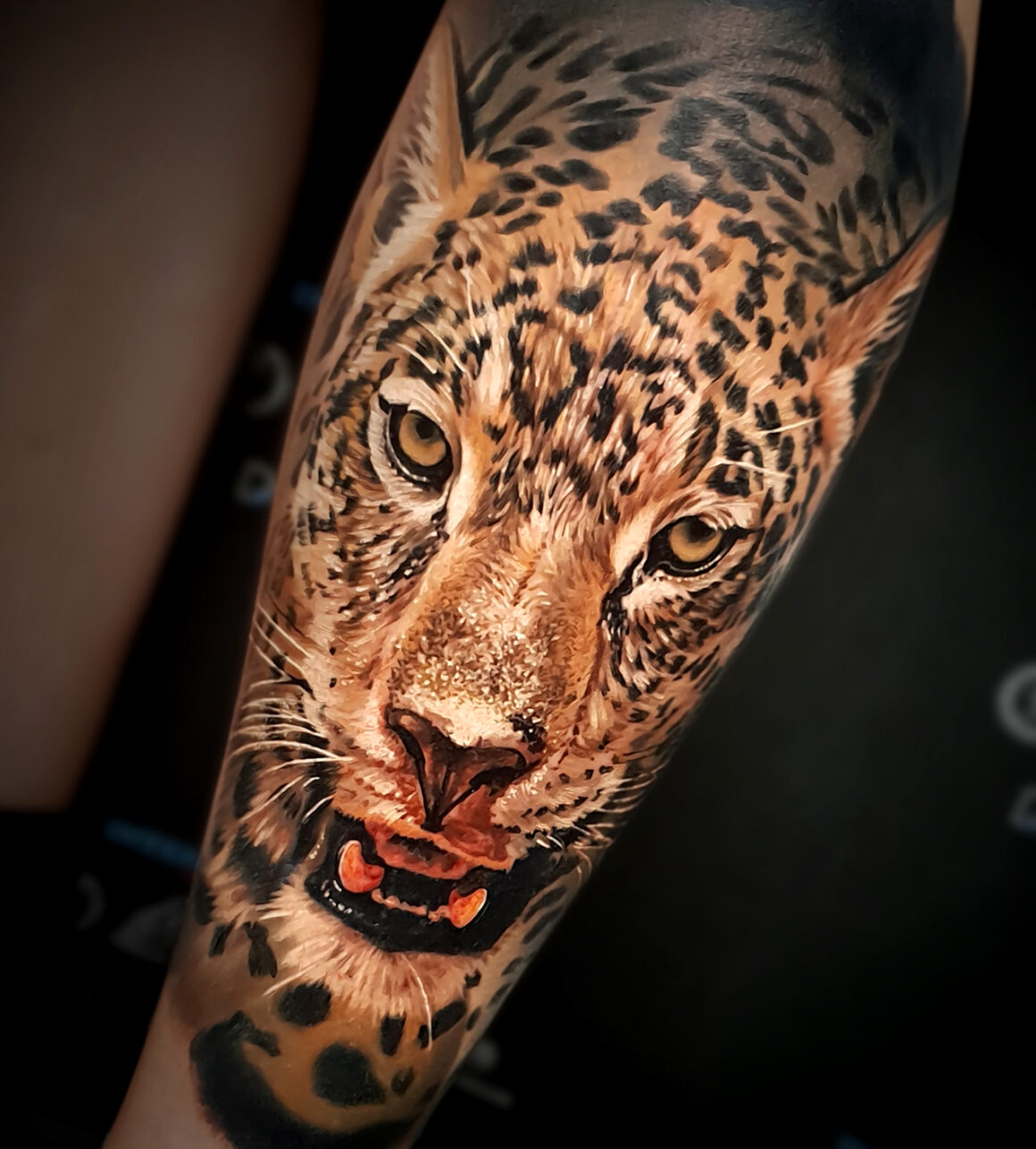 Let's talk about tattoo art now. Although it is by no means simple. I read in your bio that you've been creating tattoos since 2009. What was your artistic path before that date?
My job wasn't connected with any type of art, it was just work in manufacture. However, I played guitar in a death metal band and I was interested in heavy metal music and all that subculture. At one point I got the idea to enter the Architecture faculty and I started to attend drawing classes to train. I had a friend, who was closely connected with tattoo artists and I got my first tattoo.
I liked so much the atmosphere in that tattoo shop, the spirit of informal creativity.
It was so new and progressive, especially for the provincial city where I came from. This is how I decided to be a tattoo artist.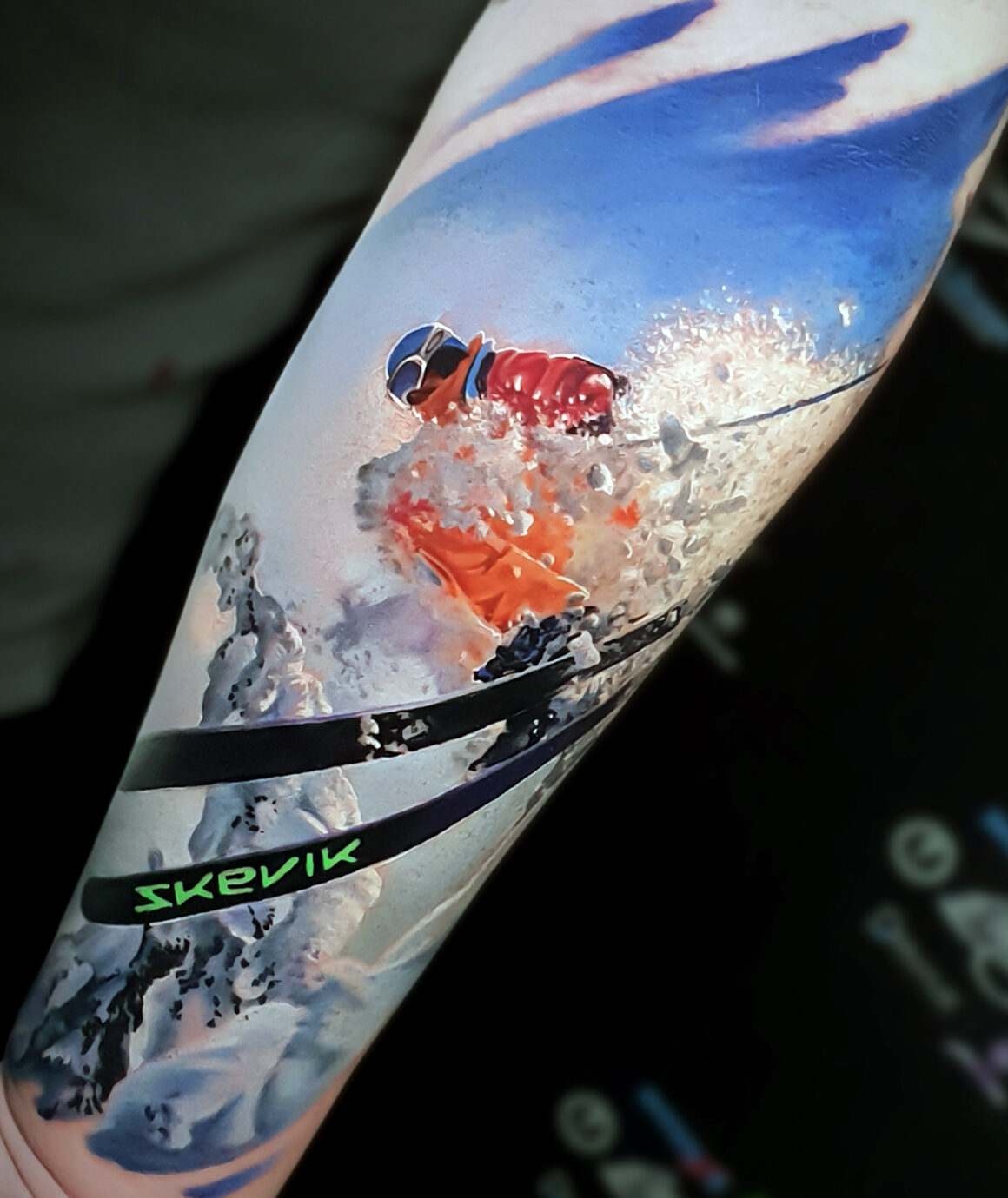 Did you meet any important masters along the way?
I never met personally famous tattoo artists during my early approach to the tattoo art universe. The first important artist was Dan Yakovlev, he was my idol in Realism style – I admired his works on the pages of Russian tattoo magazines. And I've got tattooed by him. As my career developed, when I started to visit tattoo conventions and make guest spots in other countries I met many great artists. For example I was so excited to meet legendary Bob Tyrrell during the convention in Zwickau!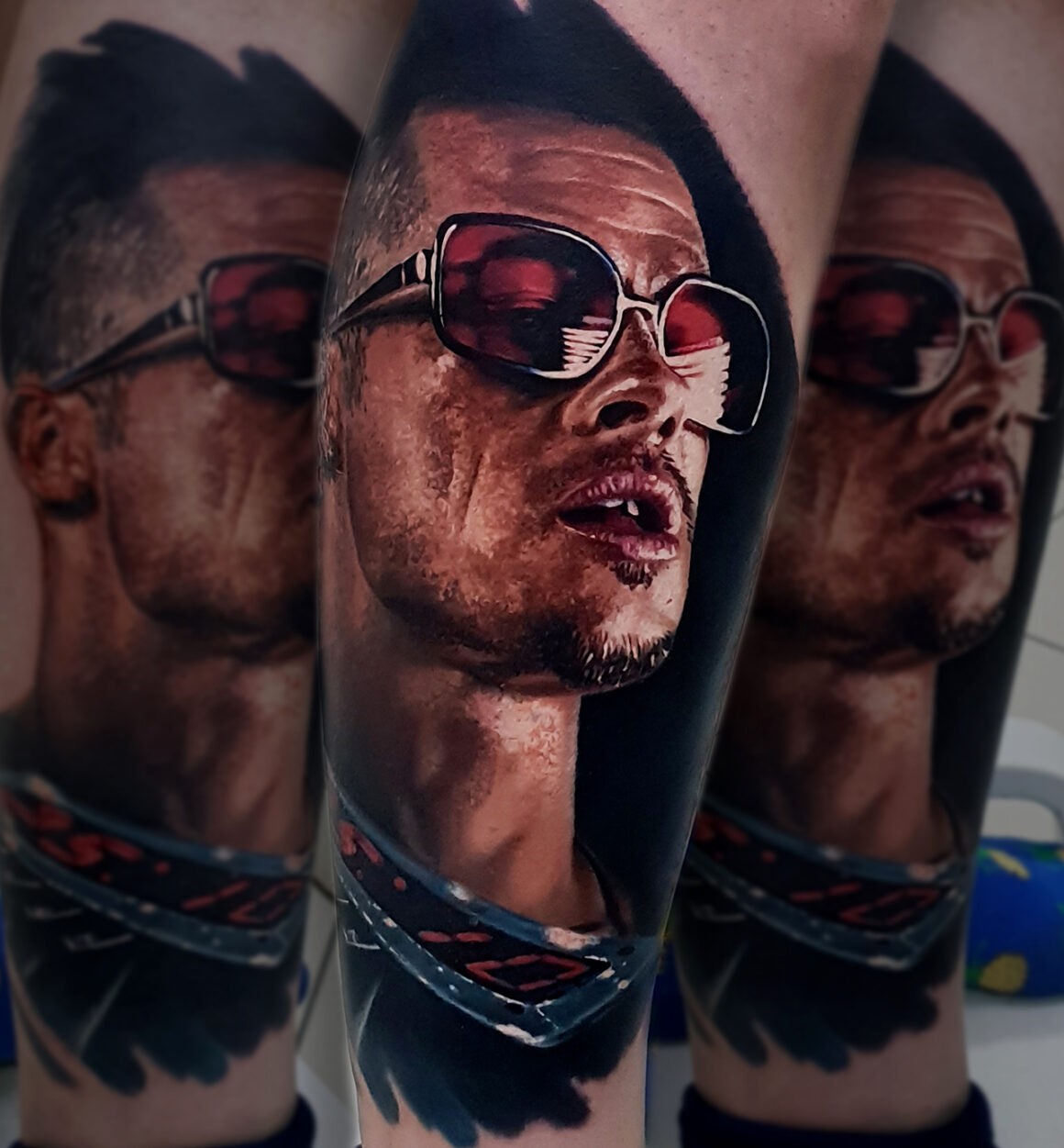 You defined Realism as "the most difficult style of all". Where do you think these difficulties essentially lie?
Yeah, I think it's a very technically difficult style. And it's very important to give character and some dynamic to that particular kind of tattoos. If the subject is a forest, you should make the viewer feel the "smell of nature", if it's a space tattoo, you should make the viewer feel the depth and infinite.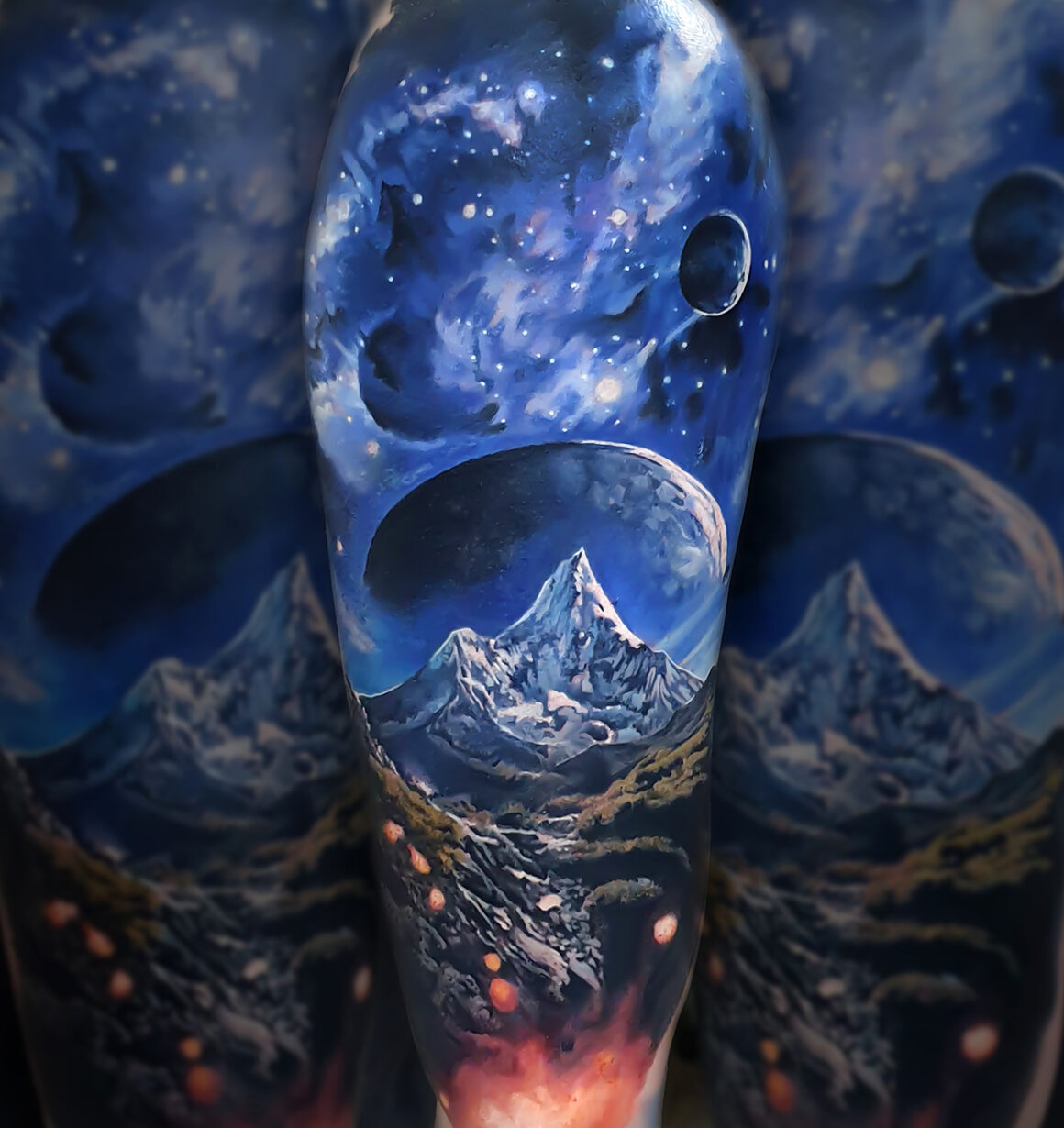 Are there other difficulties besides these?
One more difficulty consists in how to locate the tattoo on the body correctly. Where to place it in the anatomy of the customer. It shouldn't look like a sticker, or just an image transferred on the skin.
Artists should understand it, feel it, learn it. It's not just a talent.
I found your Instagram method of "breaking down" a tattoo through the range of colors used, very interesting. It's something not everyone does, and it opens the mind to how many color gradations the ink has…
It was not my idea for sure, maybe it's by some genius marketing specialists from World Famous Tattoo Inks! (smiles) I consider this a very positive practice, because I had a lot of questions on how to use some colors, what inks should I take at the start of my career. This simplifies the choice of the palette to buy. You know how one or the other color looks on the skin. It's attractive and a simple enough way to answer the question about what colors I use. And I hope it works and helps other artists.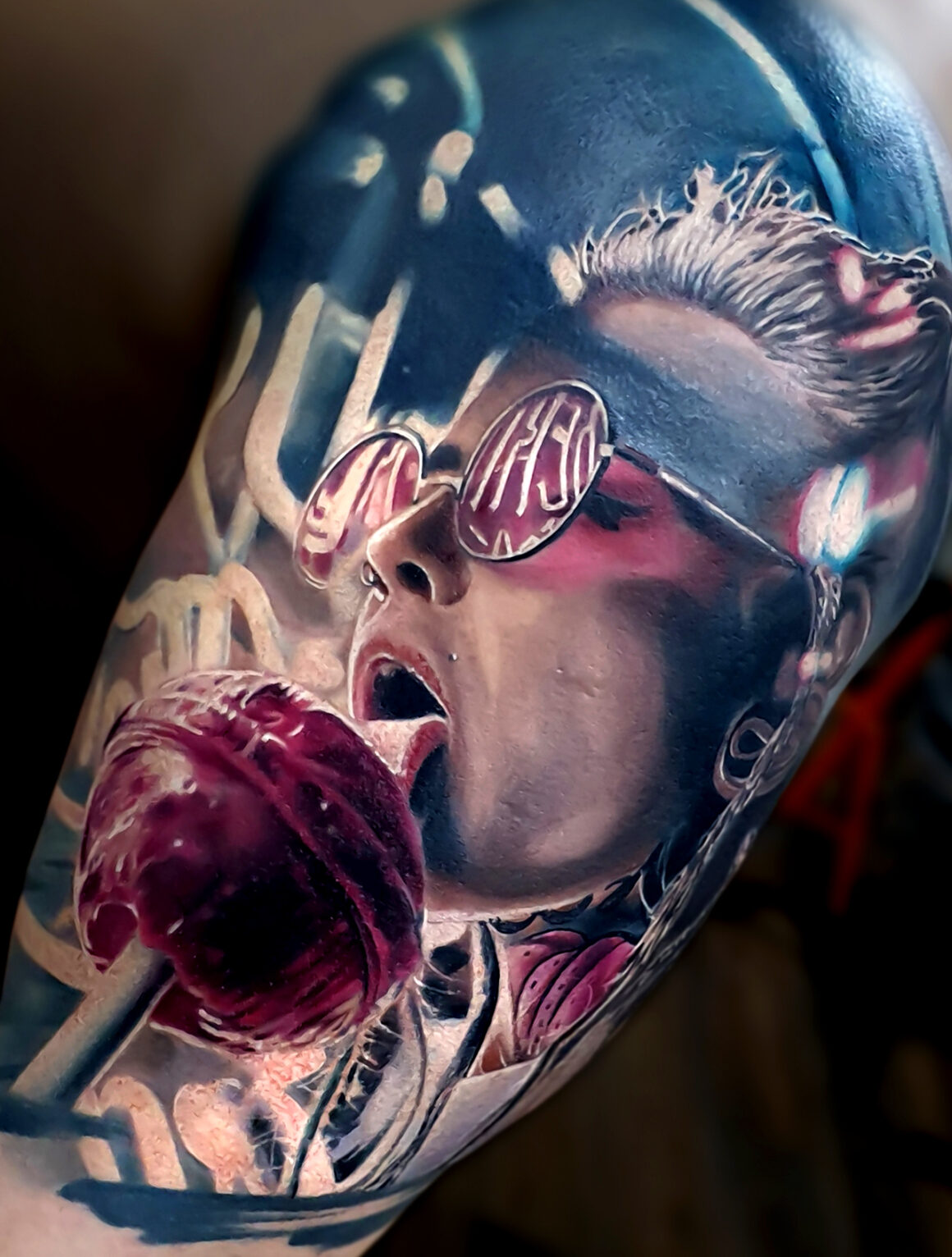 How does it feel for you, who care a lot about the longevity and quality of your work, to endorse a company like World Famous Tattoo Inks?
It's easy for me. They are great longevity inks, and I tell this not for simple advertising! (laughs) It was tasted in practice. I'm very proud to be part of this pro-team with many famous artists. It's inspiring and it creates the aspiration to be better tattooers.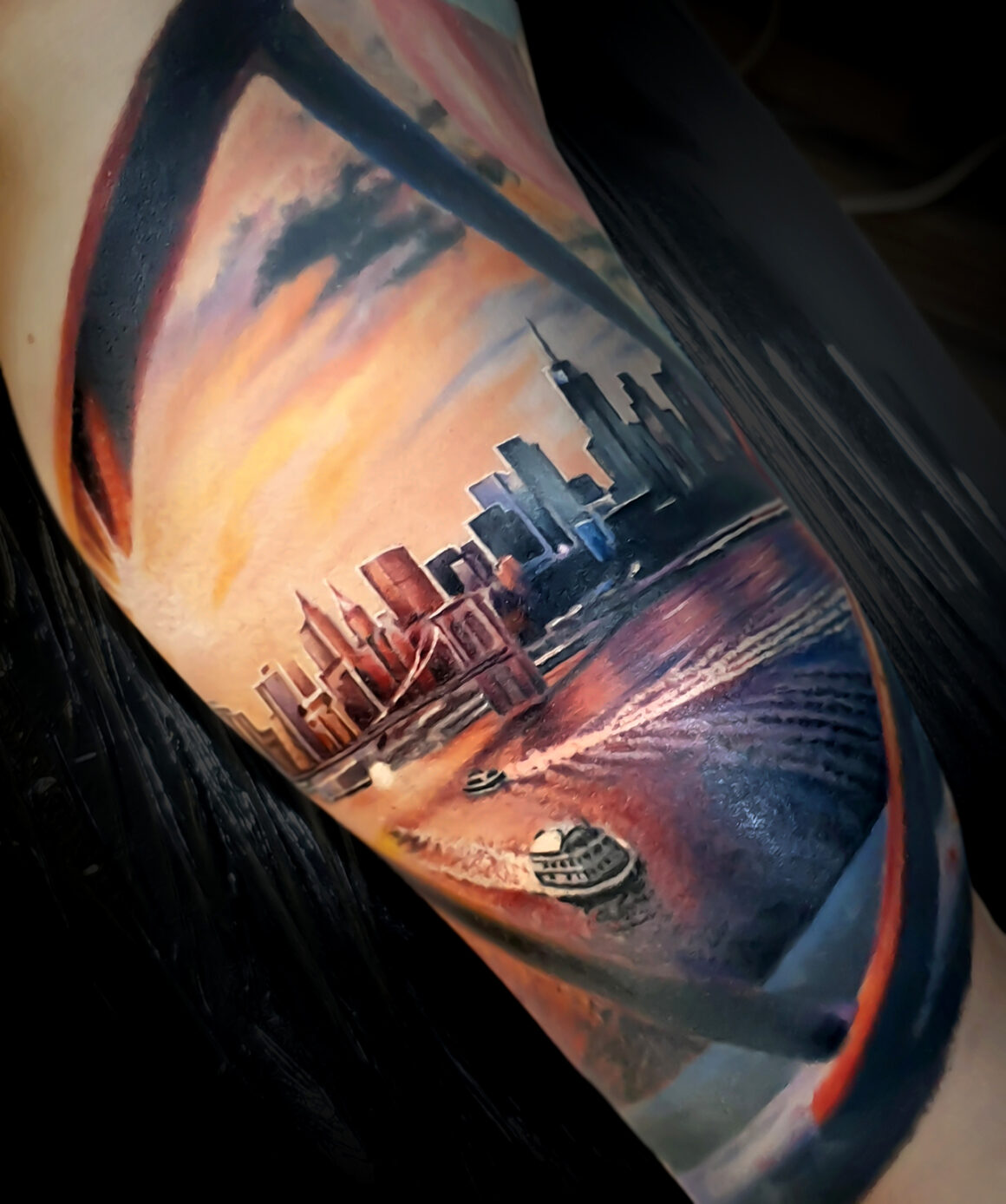 Do you have a favorite color palette or a color you love the most out of all those created by World Famous Tattoo Inks?
Yes, I have some favorite inks. What I love to use in my works, for example: Bora Bora Peach and Chikatilo Frost. World Famous Tattoo Inks has a very interesting approach to choosing the names and some of them are very memorable! I love to use Pancho sets too. If we speak about space tattoos, subjects I make often, I feel very lucky. For one particular reason.
I have my own "galaxy set" composed by colors like: Navy Seal Blue, Freya Purple, Napa Valley, Fountain Blue and Chikatilo Frost.
In your portfolio of works I noticed many tattooed arms and legs, but few backs. Is it a personal choice or do you have a clientele that prefers a medium piece to a full back piece?
Personal choice isn't the main reason, there are few factors. In the place I live it's expensive because, making a full back piece takes a lot of time. When I started to make guest spots, this process could go on for a year or longer. For the European customers the reason is that my visits are not regular. I like such kind of works, and I want to get more in my portfolio.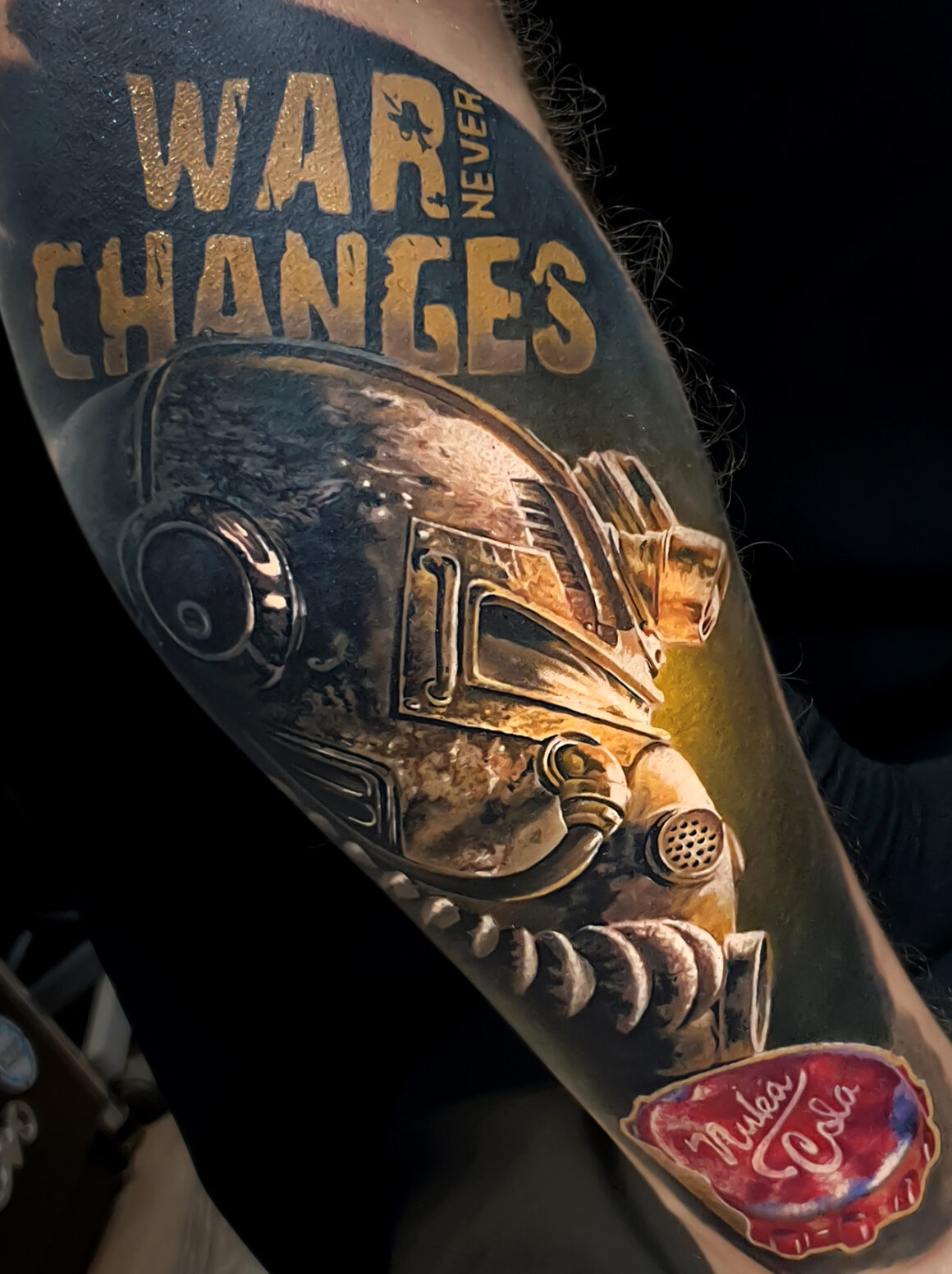 Last question – the most valuable advice you'd give to a novice tattoo artist who has a penchant for Realism? Retrieve a high quality photo, use high-quality inks and then…?
I think I would say: don't rush yourself! Do your best and use the same experience learned by professional tattoo artists. You know, there is much information in social media or master classes and you can get tattooed by your favorite artist and "spy" some things. Be patient because a good tattoo is made of time and experience. Can I add one final thing?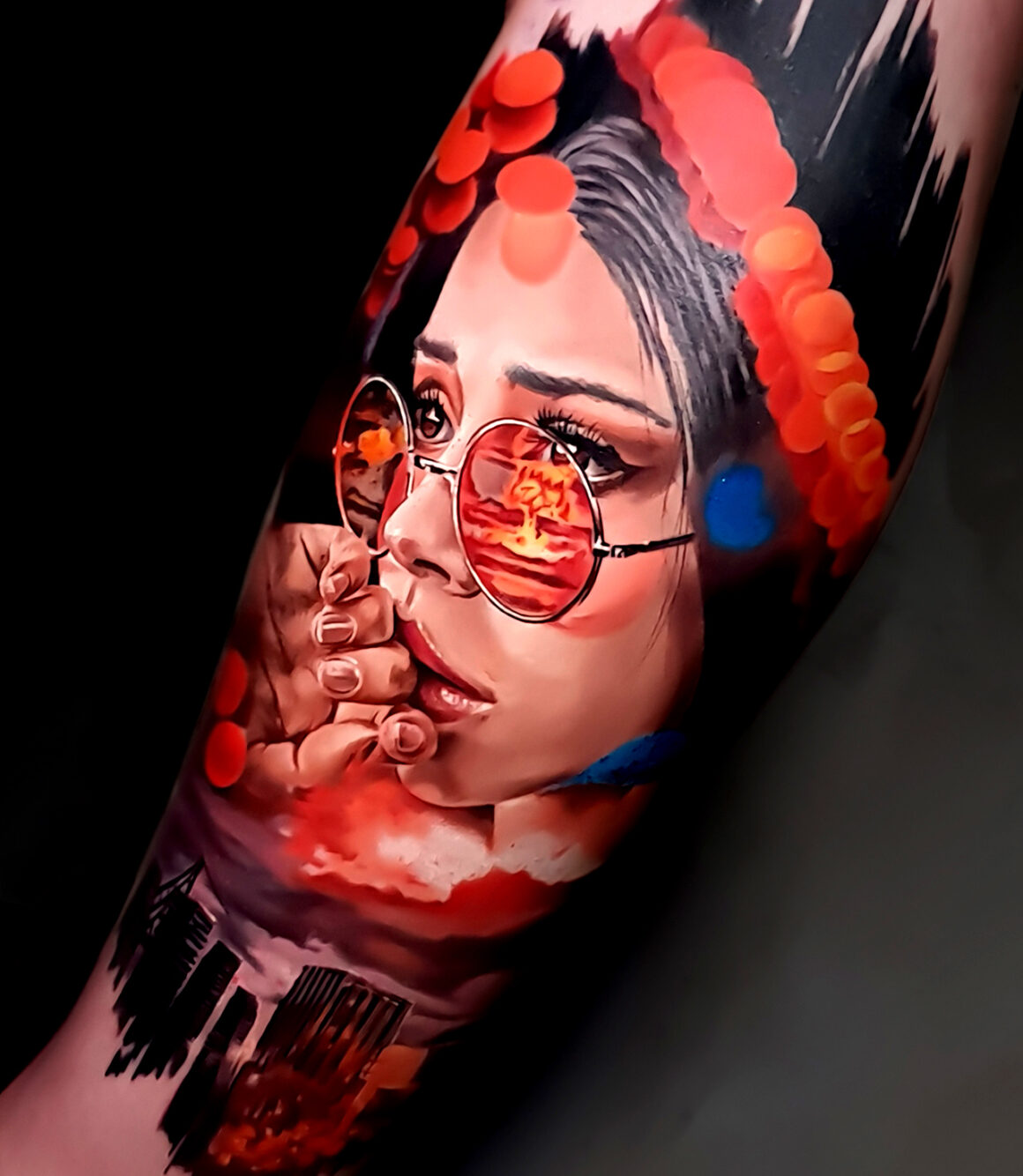 Sure.
Enjoy the process! This is not just a job, it's creativity and craft. Don't be afraid to experiment and show your personality. Wish you peace!