We caught up with the esteemed Montreal tattooer, master of Realistic tattooing, during a period of deep artistic and personal mutation. Here's what he told us…
Hello Luka, how much do you think you've improved as a tattoo artist in the last 3/4 years?
Well, with Covid things were slower and it's been more about improving from the inside than the technical part of tattooing. With the break Covid gave us, it gave me time to consider how I want to work and how I want to do it.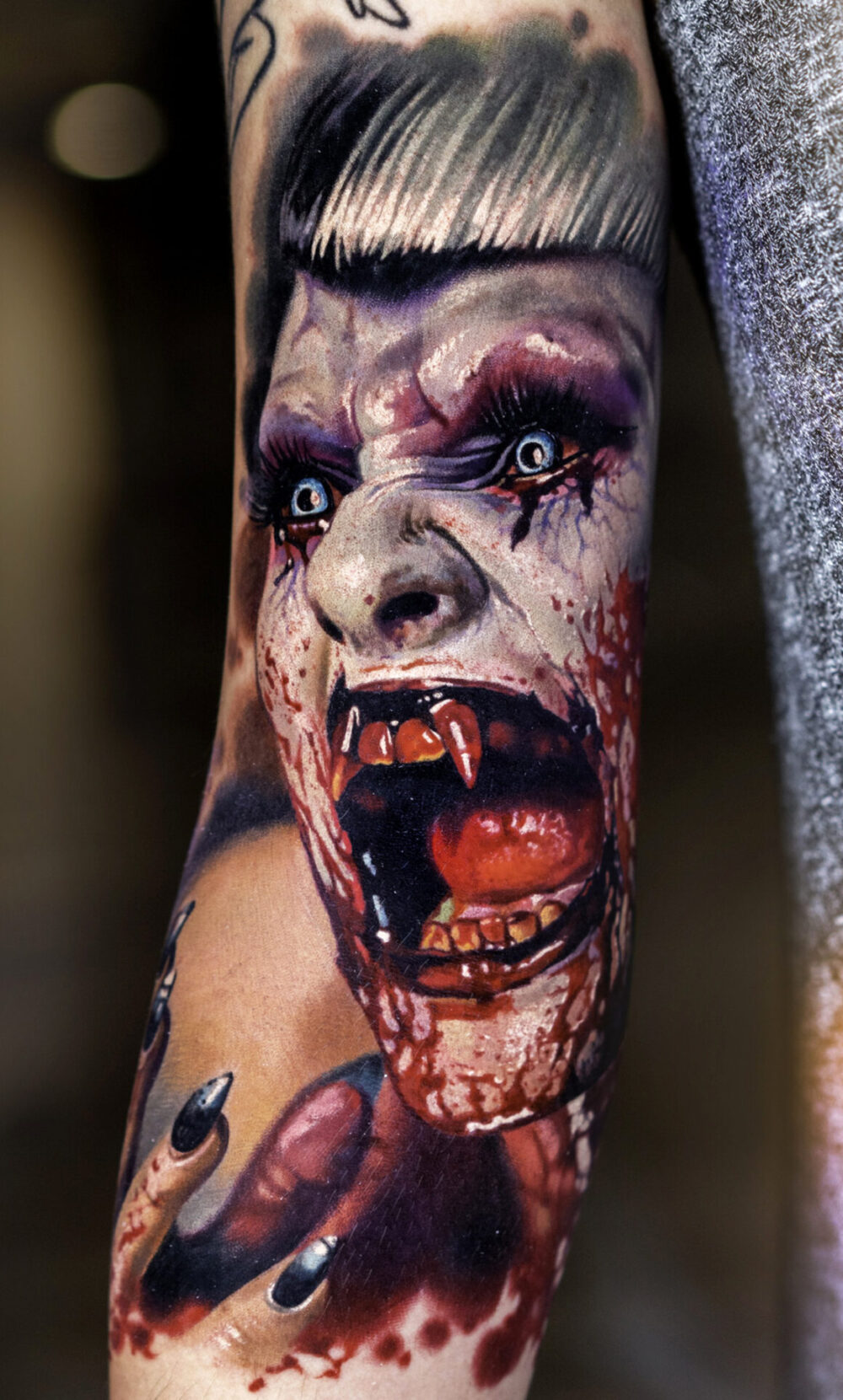 What exactly did you find you wanted?
I want to focus on the things I really want to do and take more time to do it correctly. I want to simplify my style to something more towards longevity than the flashy "wow factor'" of a full detailed piece. I am currently looking for a life and career more towards quality over quantity with a balanced and peaceful mindset towards my work.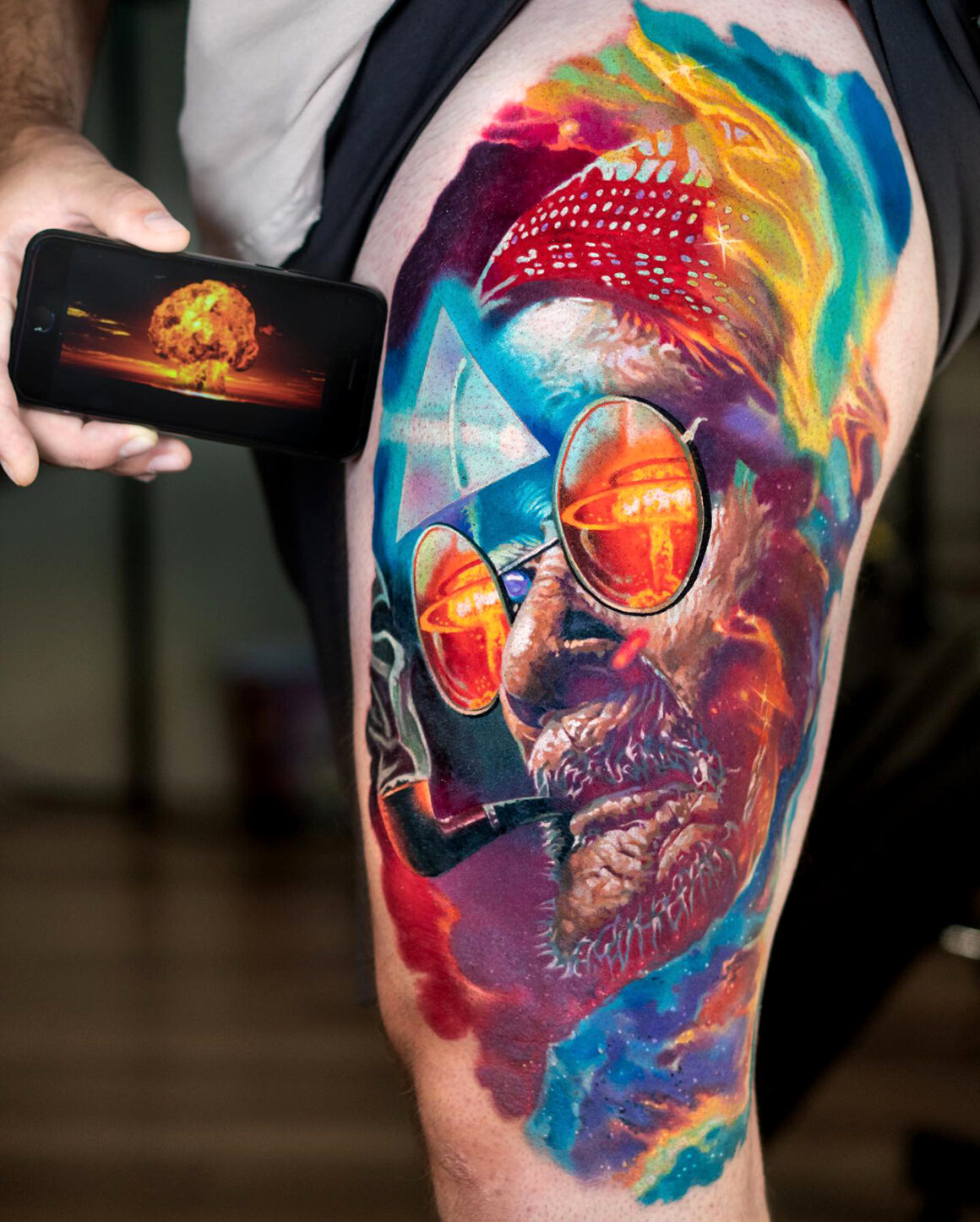 You are much sought after for portraits dedicated to sports personalities, am I right? You have done quite a few between boxing, ice hockey, basketball, soccer, motorcycling etc.
I do have a lot of demand for portraits but after so many years I tend to look for projects more towards landscape, animals.
Even maybe abstract things that go along better with my mindset that is quality and longevity over flashiness.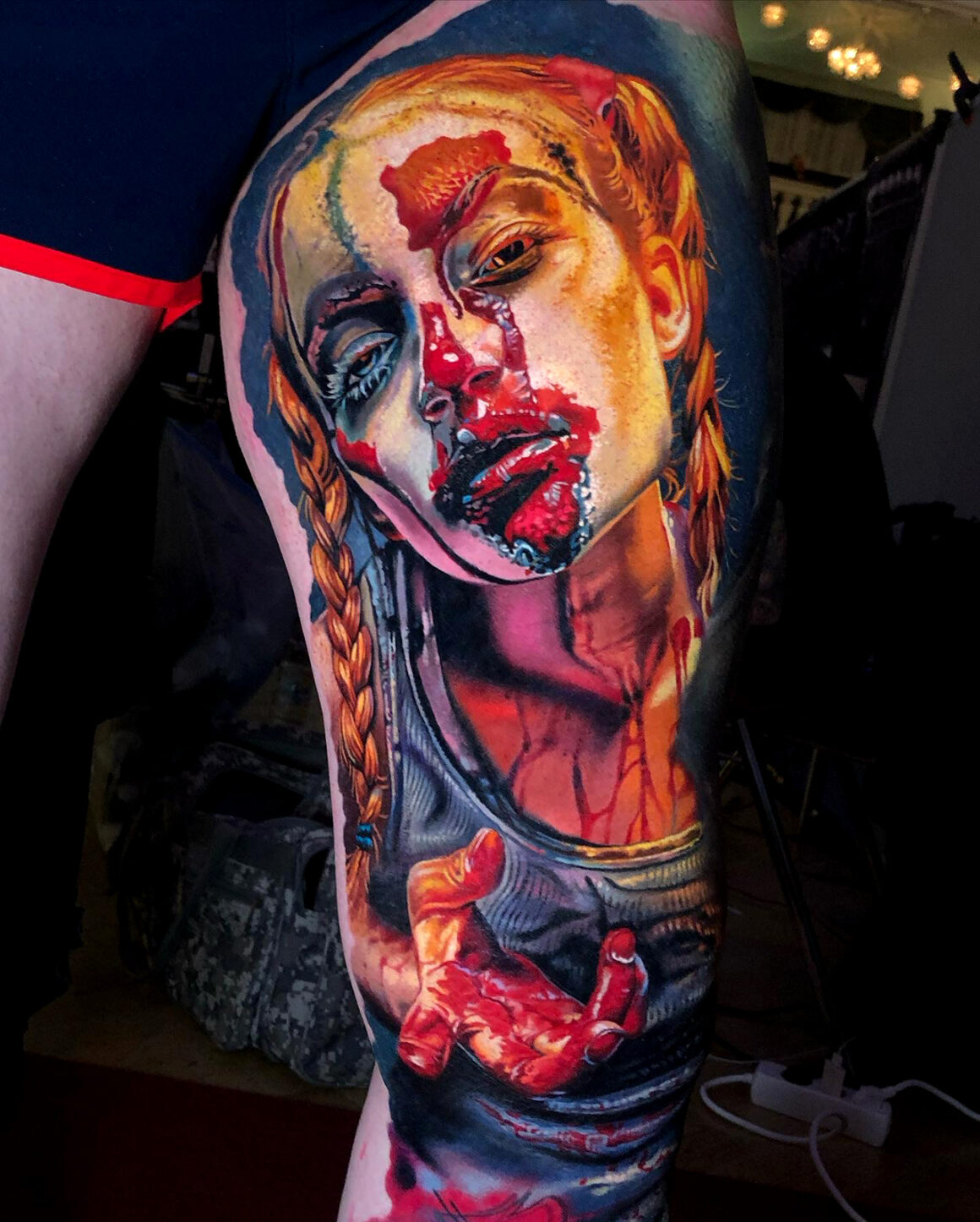 Did you manage to tattoo Snoop Dogg in the process? You were telling me about it as a big dream of yours.
Unfortunately, no signs from Snoop Dogg yet.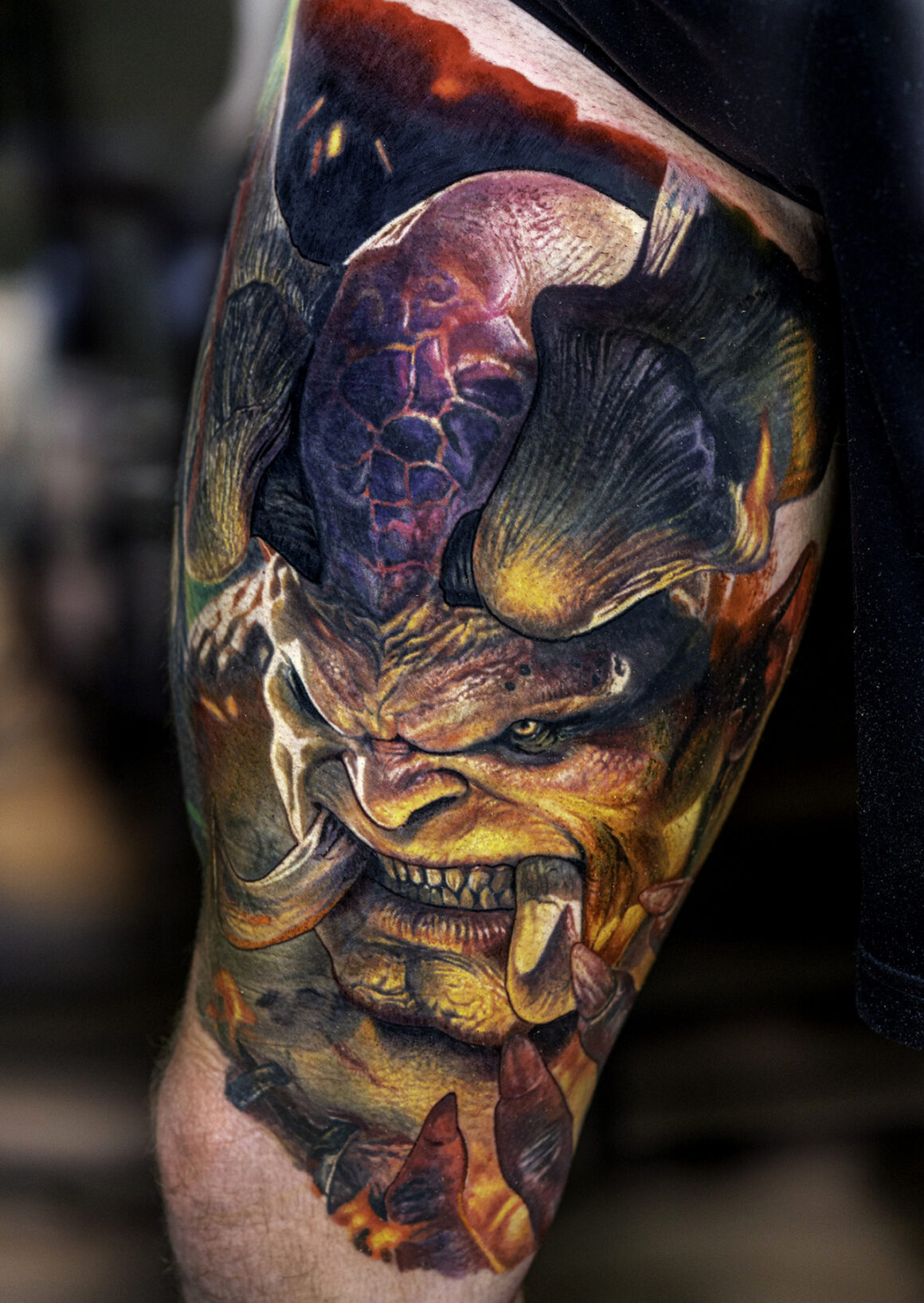 Your first teacher was Bruno Oeuvret while your greatest tattoo idol remains Nikko Hurtado. Do you confirm or did I forget other names?
For sure these guys are a huge influence on my work. Over the years I got tattooed by many amazing artists and they always inspire me. I try to take what I can from each and every one of them. I had the chance to get tattooed by Dmitry Samohin and he definitely influenced my work for sure. It was such an amazing experience.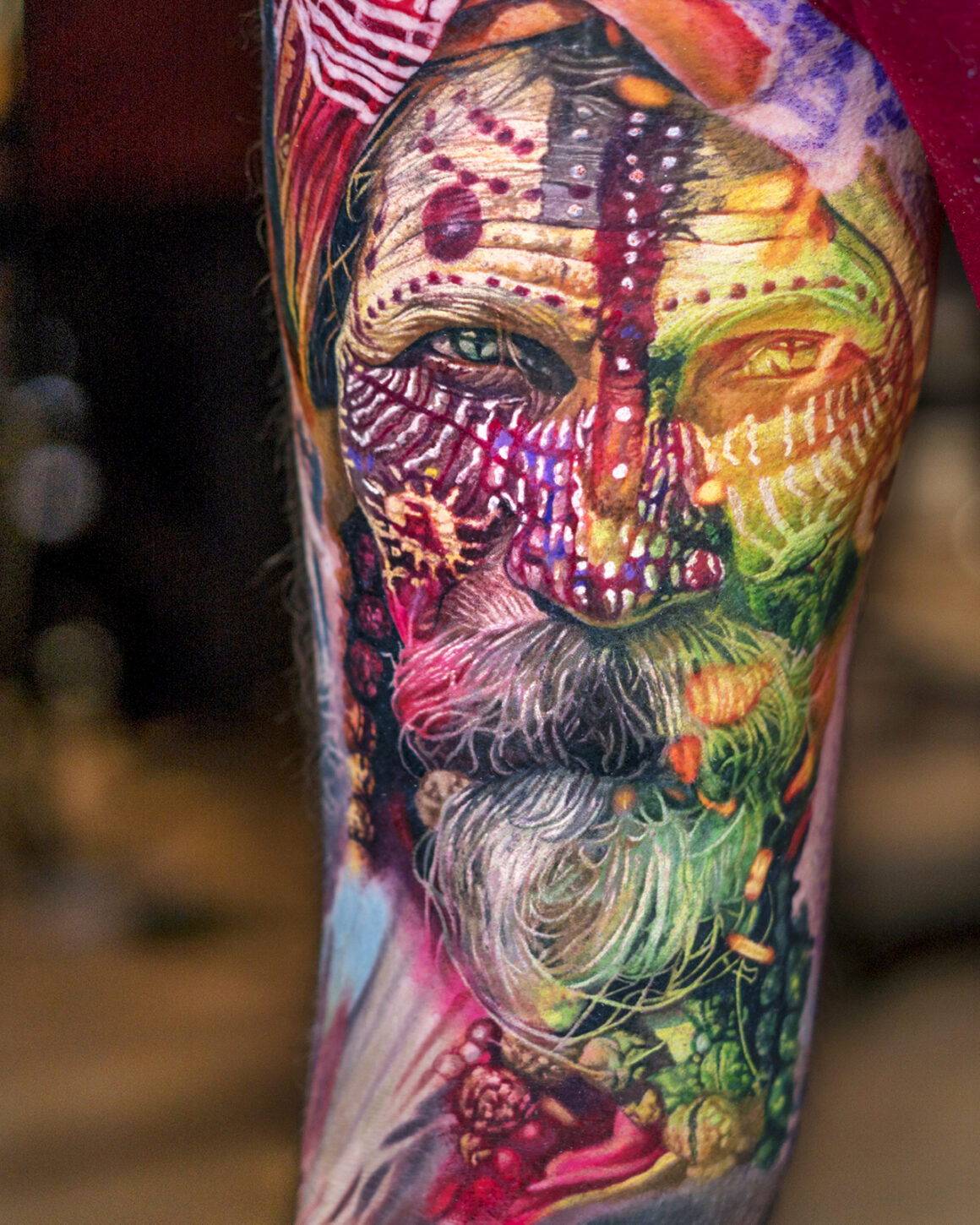 Is there a portrait or category of portraits you'd like to work on in the future even without a client explicitly asking for it?
I don't have a specific category I would like to do. I am open to any good idea a client brings me.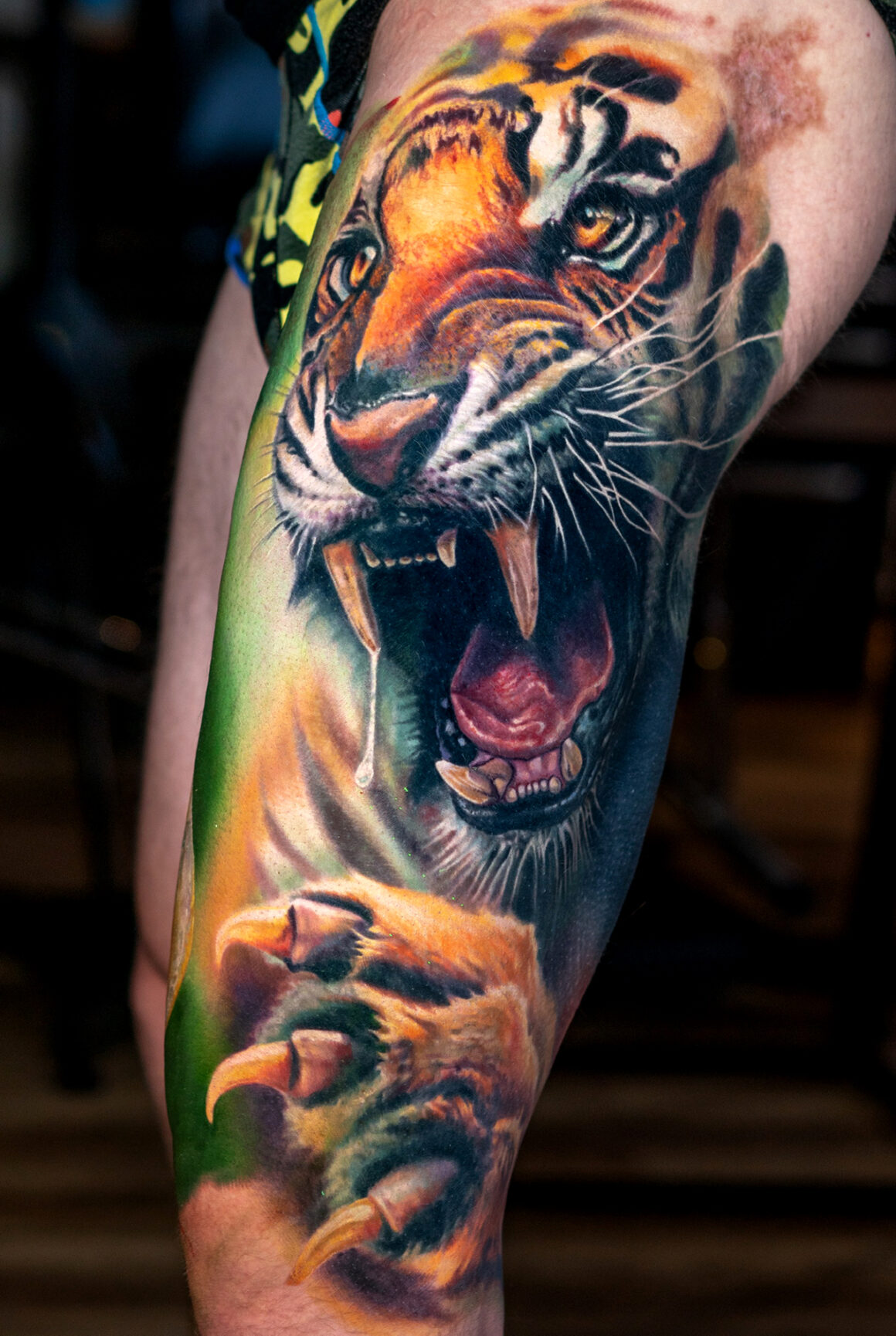 Your biggest challenge in this 2022?
I would say renewing myself. Finding the direction and style that suits me for the future. I would also say to balance my professional and personal life.
I'm an artist and when I focus on something it's stuck in my head. We bought a cabin last year and I'm so into it. My head thinks about it all the time and I have a hard time going back to work! (laughs)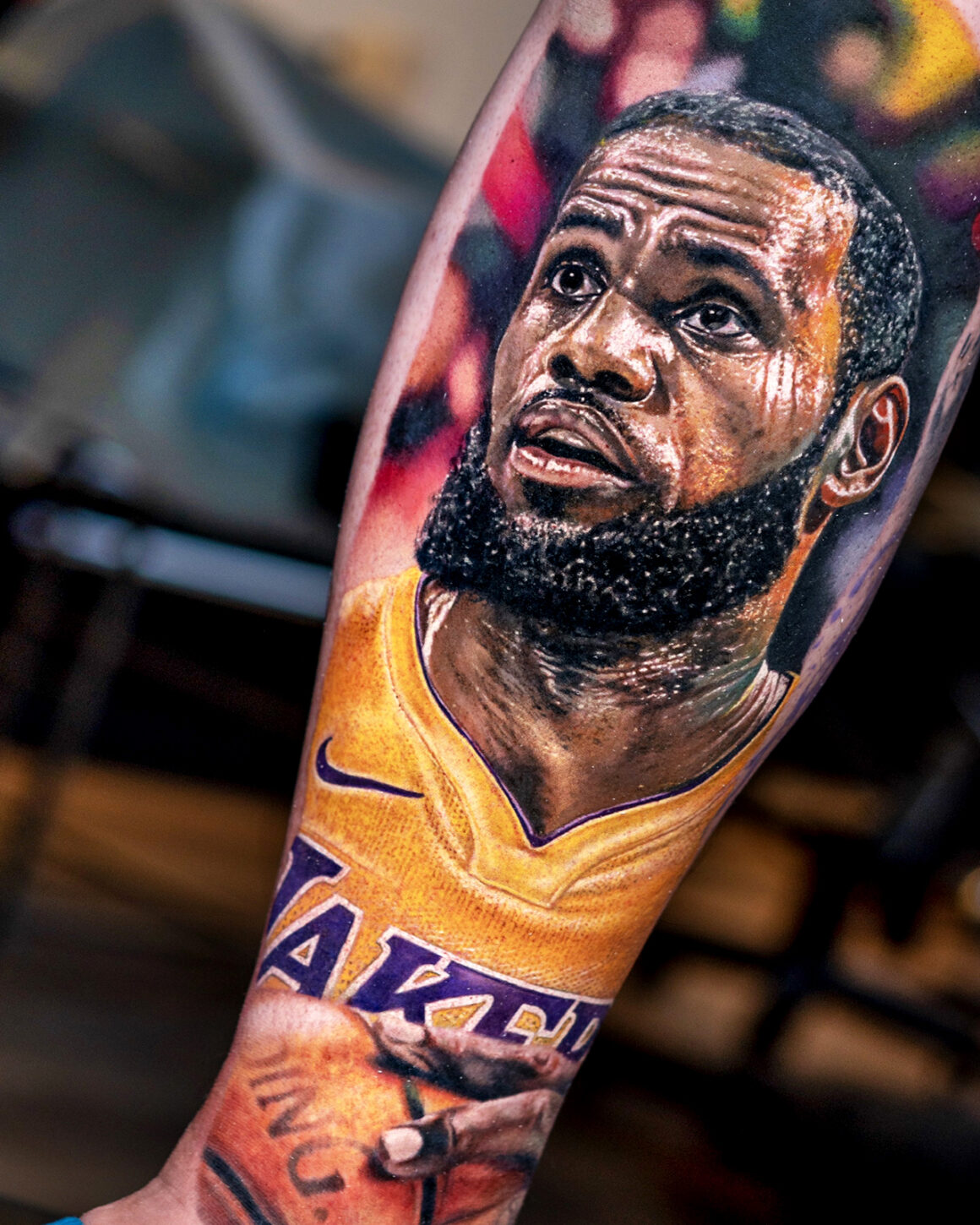 What's it like working at 'The Arts Corporation'? You've been running your own studio in Montreal for a few years now, haven't you?
I have been running my own studio for 8 years and it's been a fun ride. I decided to do a big shift in the past 2 years. I made some changes to be in a more peaceful mindset.
To be honest, I don't have the right skills to manage artists.
I'm alone in my big studio since 2 years and we are working towards building a studio at the house so my clients would be comfortable.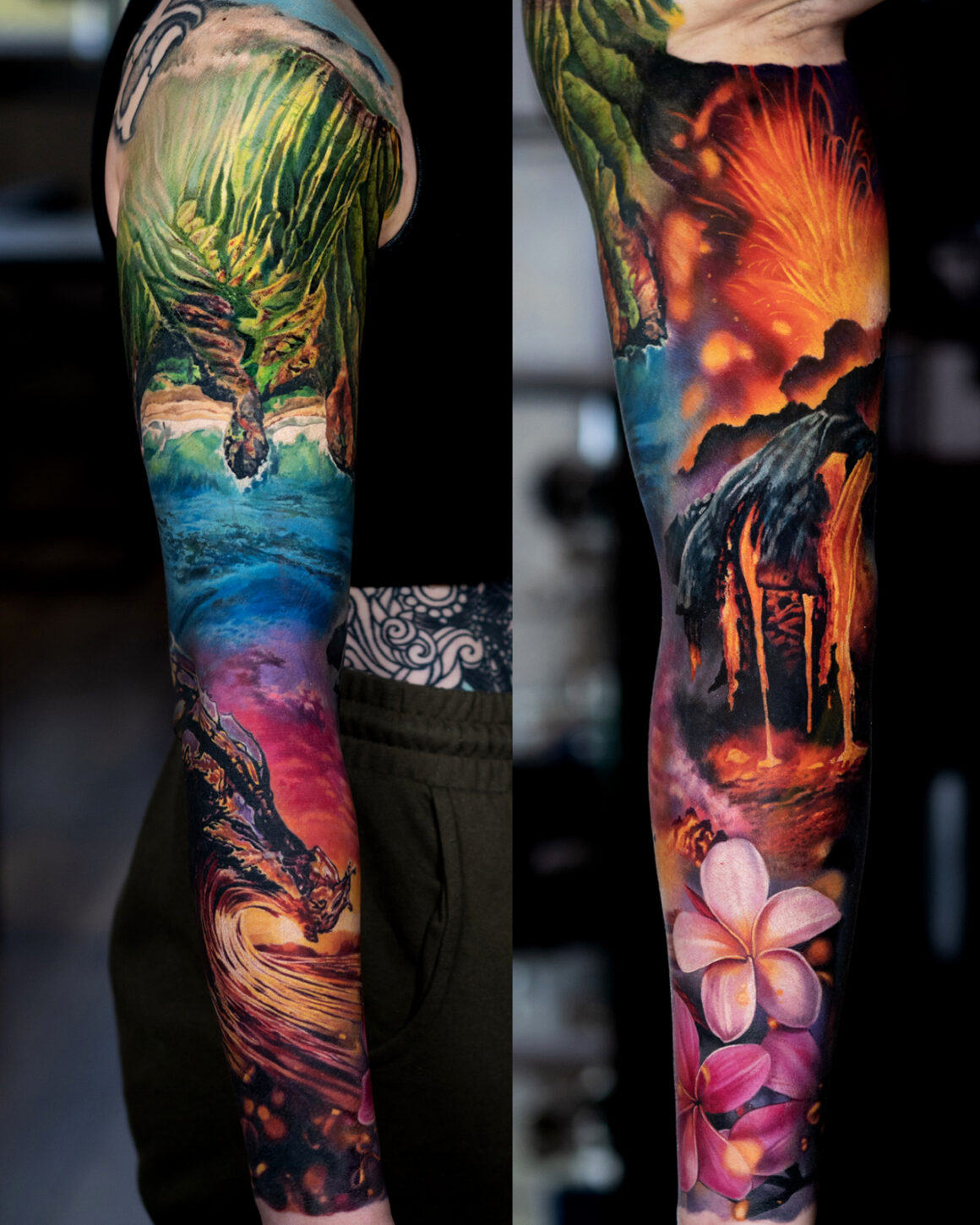 And your last famous words are… ?
I have 2 things in mind. First: something that helped me moving forward. Perfection is the enemy of progress. Second thing: if you don't have a bidet at your house, your life is a mess