From 31 May to 17 June 2023, the Sakura Gallery in Paris hosts Urban Geisha, a colourful show of neo pop art that presents a quirky and unconventional world of sensual female figures created by the polish artist Monika Nowak.
Monika Nowak faces the theme of the geisha, literally "woman of the arts", by giving her a strong personality with Japanese accents but also a Western street art mood.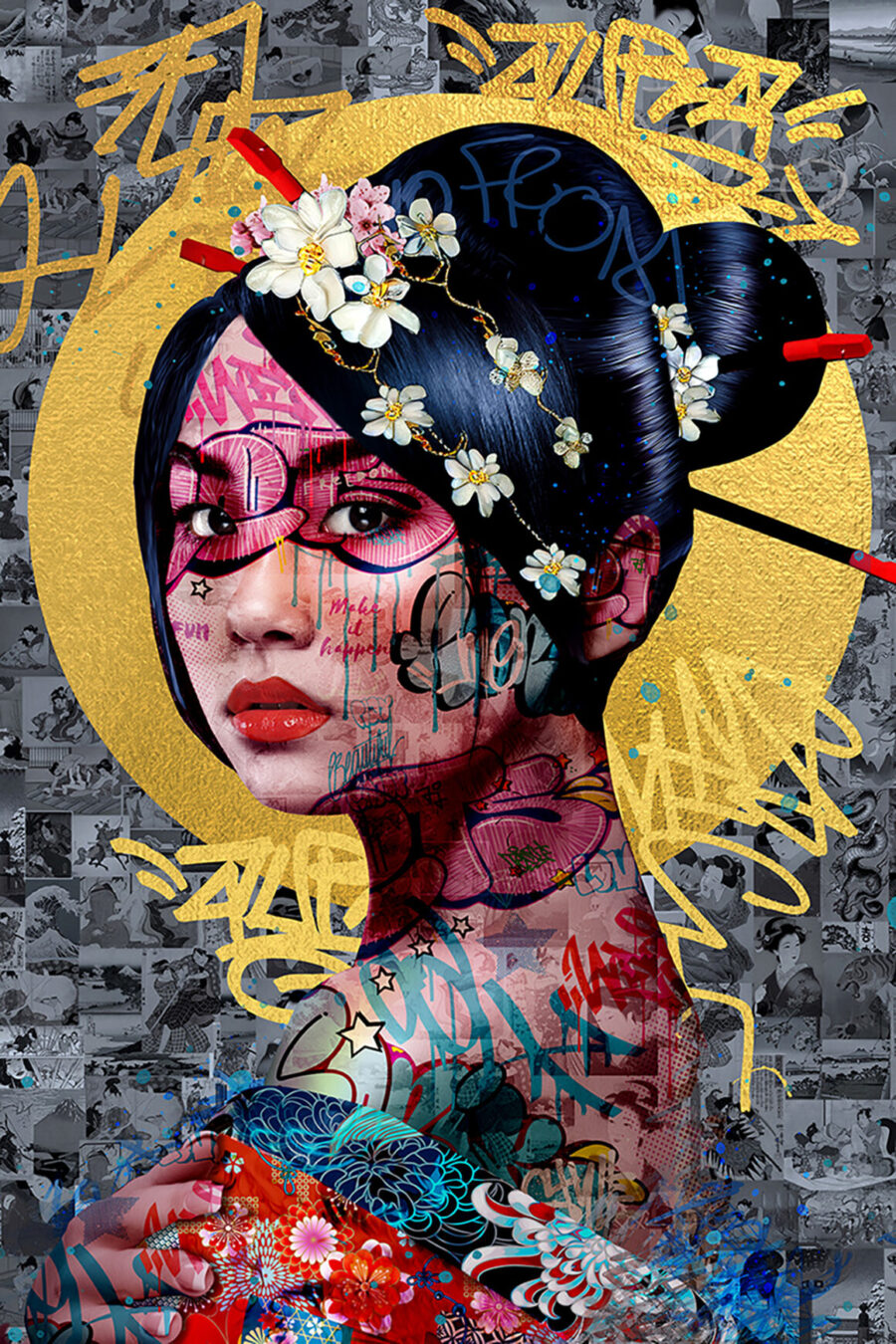 This "ideal and imaginary chimera", as the artist defines this image which has left her mark on the collective imagination through her sensuality and charm, reflects a society expectation that she doesn't hesitate to denounce as something that has turned women into objects of consumption.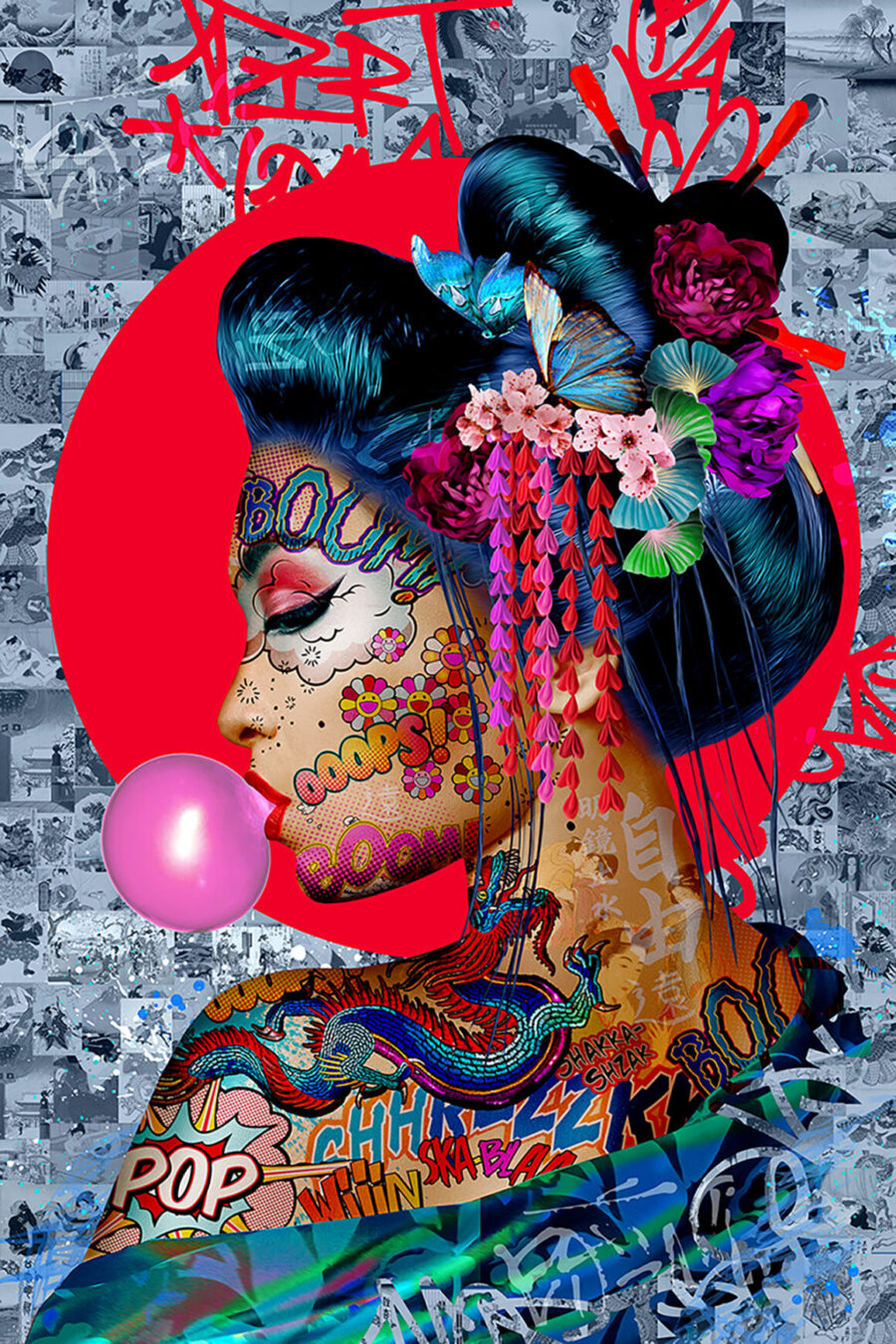 As an artist, Monika Nowak thus becomes a 'peaceful warrior', whose talent and power of expression are true 'weapons of mass persuasion'. And with this exhibition, Monika Nowak gives a rare homage to femininity.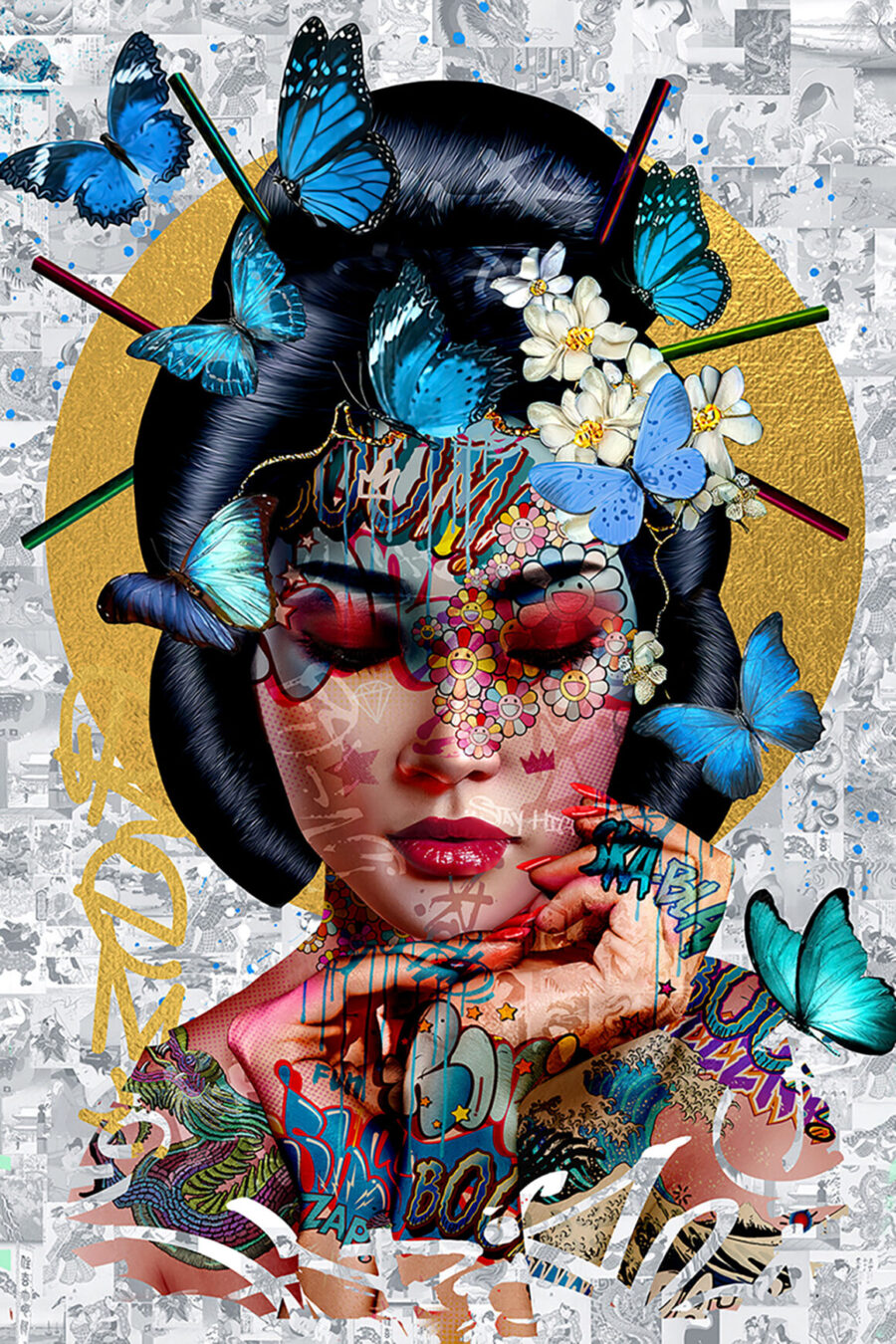 After her various exhibitions in the United Kingdom, Nice, Saint-Germain-en-Laye and New-York, this time it is in the heart of the Parisian Marais that the artist offers this show with pop colours and usual energy.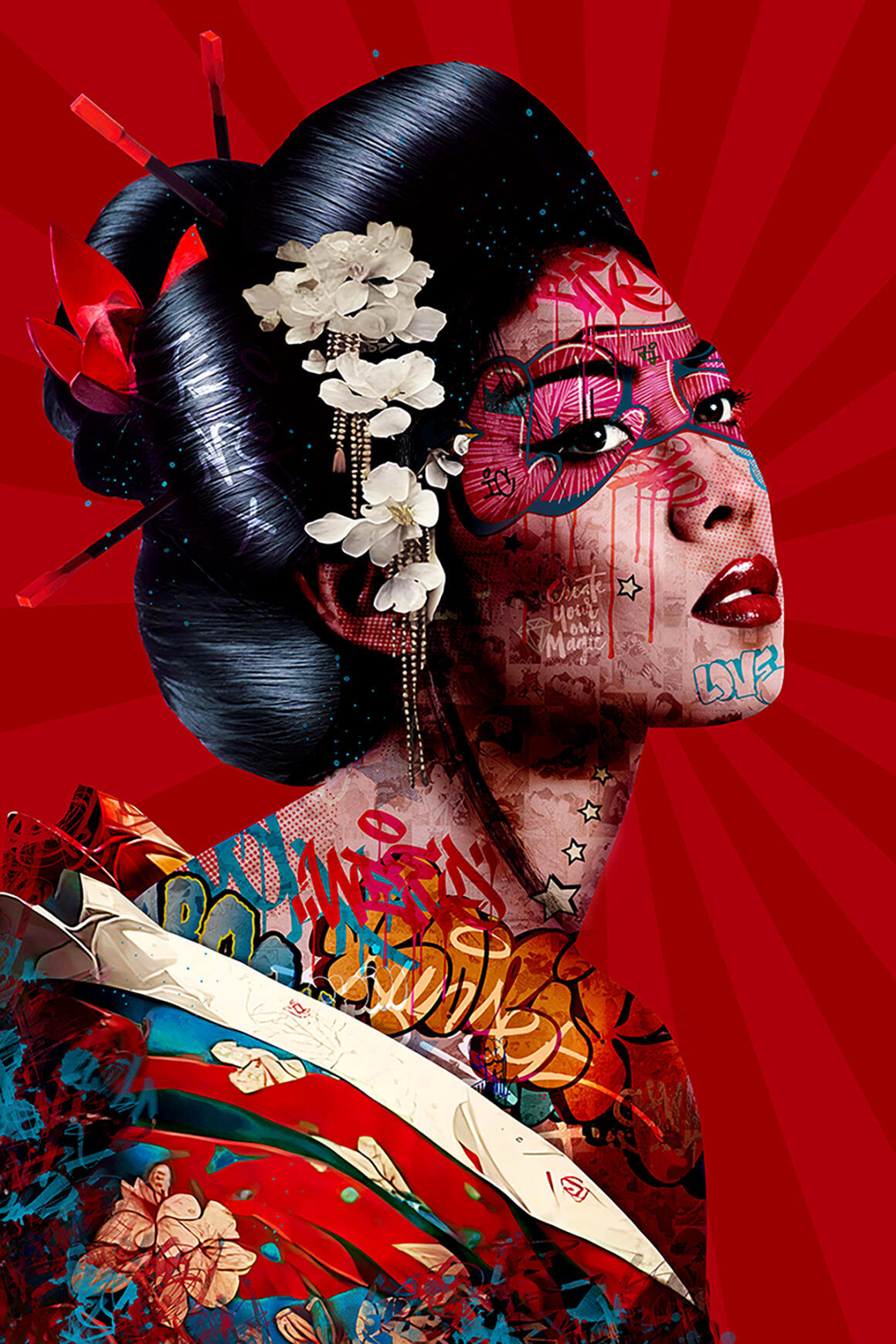 From 31 May to 17 June 2023
Sakura Gallery21, rue du Bourg Tibourg – 75004 Paris
Free admission