It is one of the most classic tattoo subjects crossing all styles: from the Realistic to the Traditional, the Japanese, the Ornamental, the Dark, for each genre snakes are defined by shape or colours.
They show their best in playing with colour in the realistic with the nuances of the scales. They play with body shapes in the Ornamental, showing only the rounded, sinuous volume of the spires.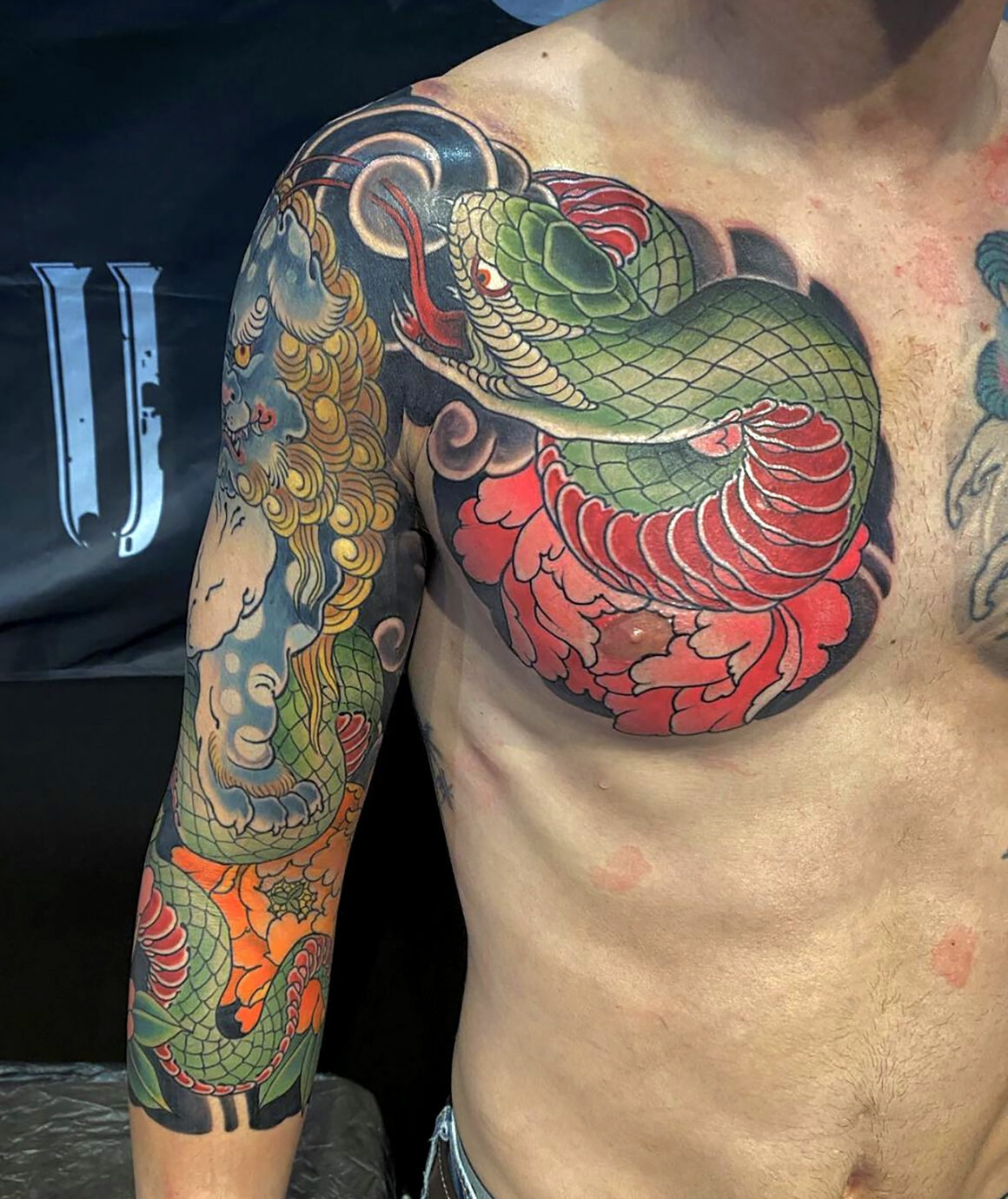 They are hunched and unreal in the Traditional and on the opposite, diabolically realistic in the dark horror realisation.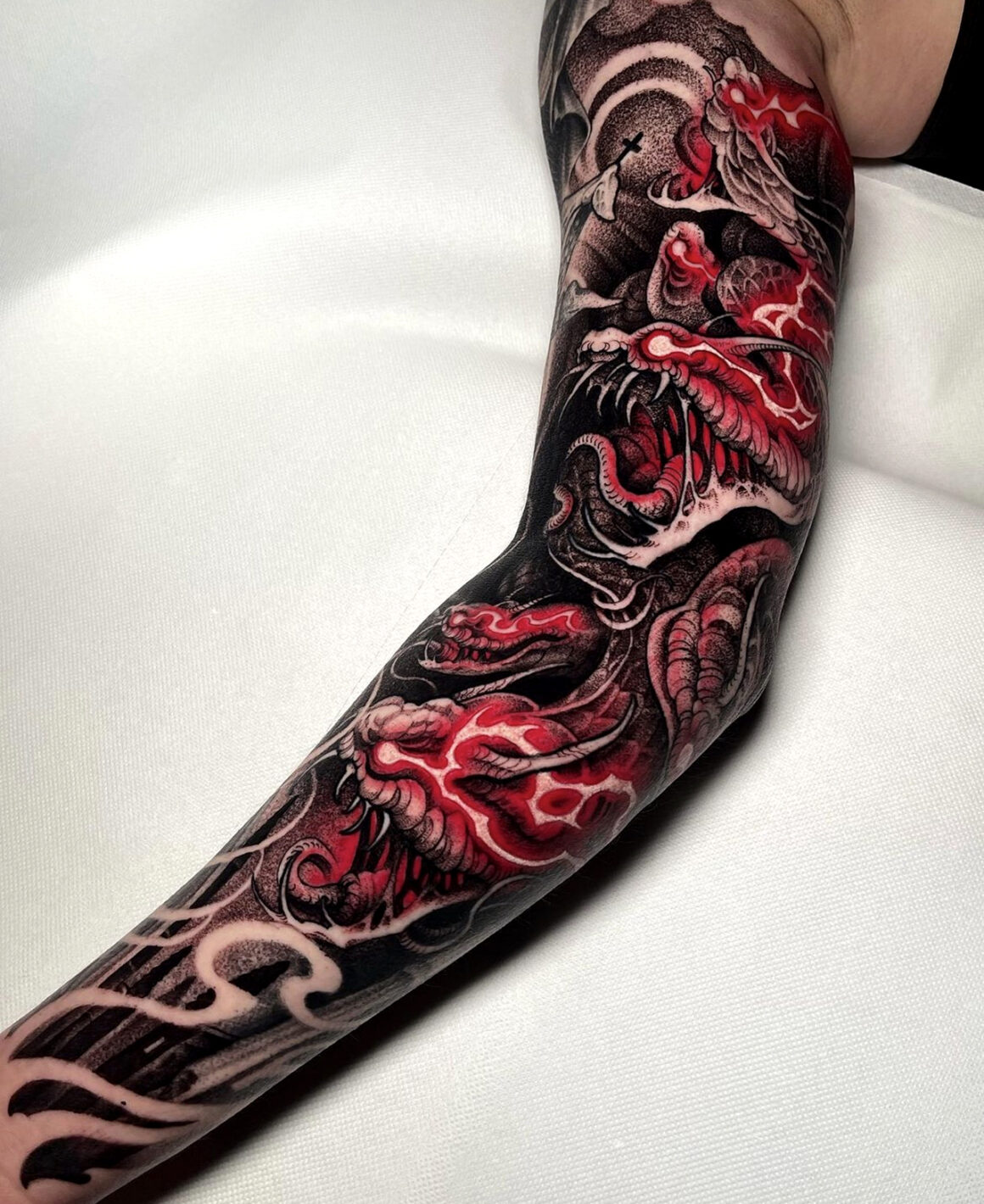 They acquire allegorical meanings or are linked to symbols and meanings that only the person wearing them can know, which vary not only in cultures and traditions but also in how the viewer's own image is reflected in the glassy eyes of the snakes.