Viviana works in her shop, the Soho Tattoo Malaga (Malaga, Spain) and her style is constantly evolving. In this interview she tells us where she started from and where she is headed to, according to the things that influence her everyday…
Hi Viviana and welcome to Tattoo Life! How would you describe yourself and your works to our readers?
Hello, my name is Viviana Calvo, I tattoo in Malaga in my Soho Tattoo Malaga studio and I do Neo Traditional in color. I like to travel and go to conventions.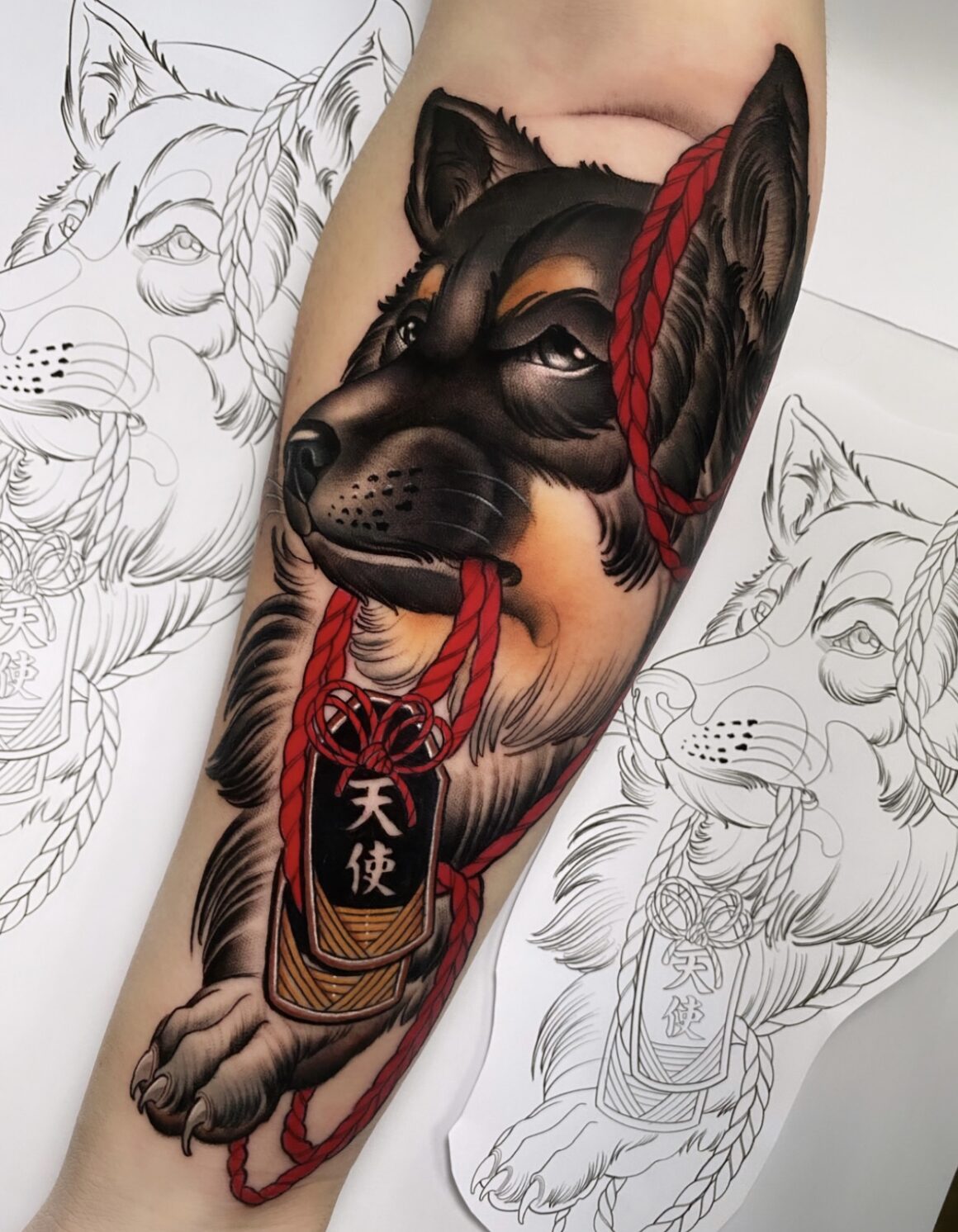 When did you start tattooing and what is your background?
I started tattooing about 8 years ago, before I worked as a clerk in a clothing store, but one day the idea of starting to tattoo came up, I spent a year working in the clothing store and tattooing, until one day I left my job and dedicated myself fully to tattooing. At first it was difficult because I did not know anyone inside the tattoo world, and I started learning in a self-taught way.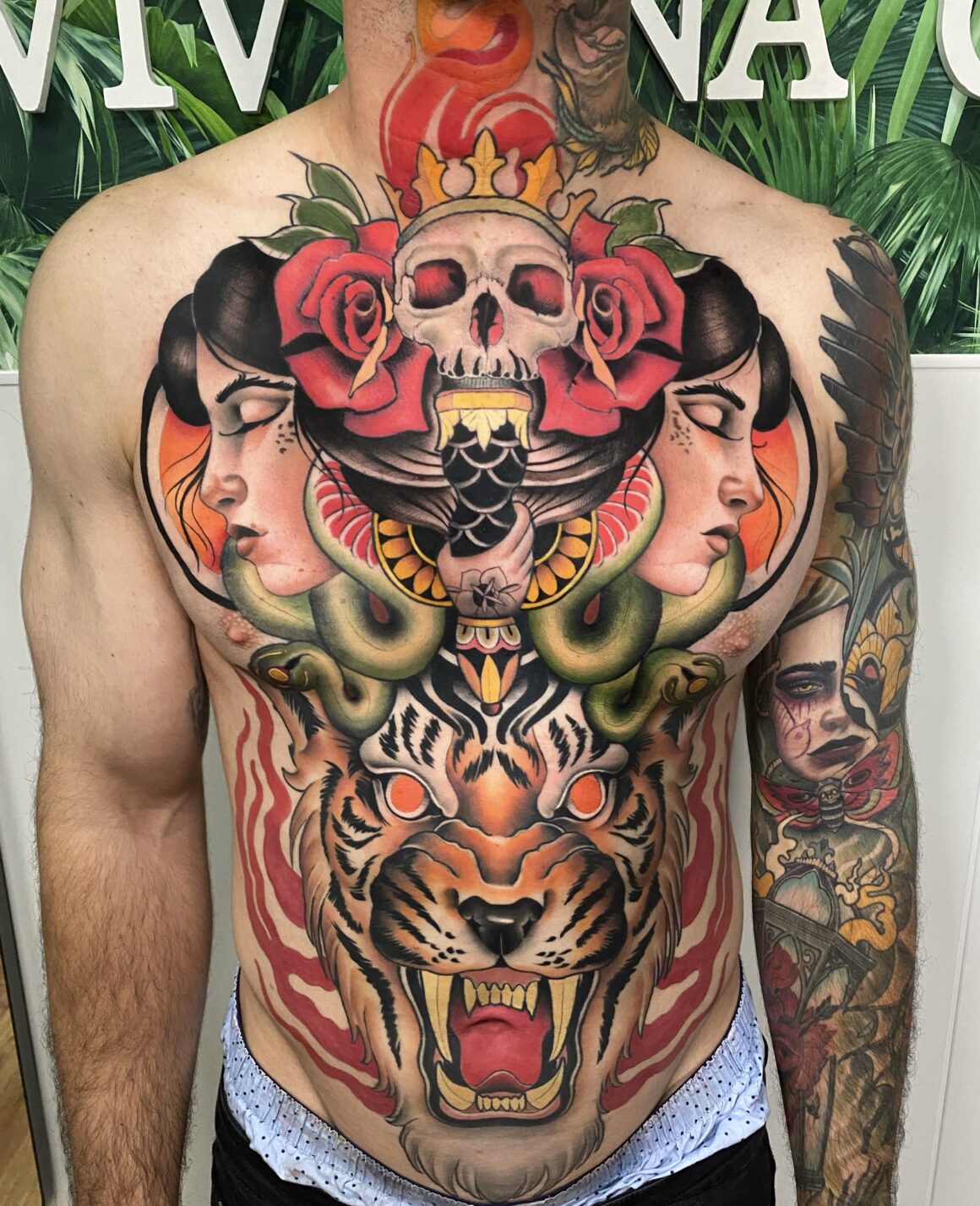 Your Neo Traditional is very personal, you mix different inspirations creating something unique. What influenced your style?
My style evolves over the years, according to the artists that influence me, the trips I have made, I always try to evolve and improve the way I design.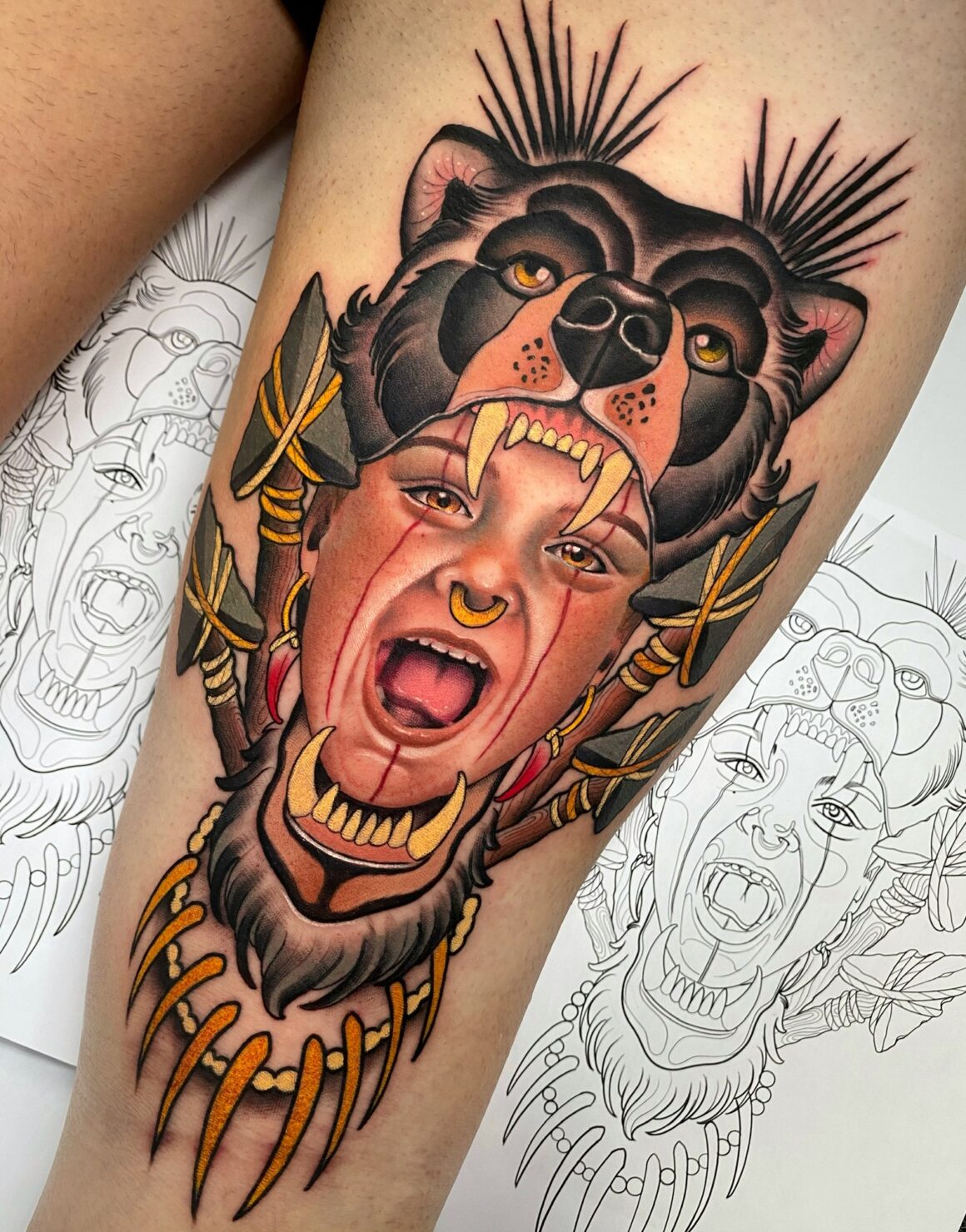 About your color palette: tell us how you choose the right colors for every tattoo…
I always take into account the skin color of the clients. Sometimes I prefer a range of tones more than others, and I am also trying to use less and less colors and reduce each tattoo to a smaller range of shades.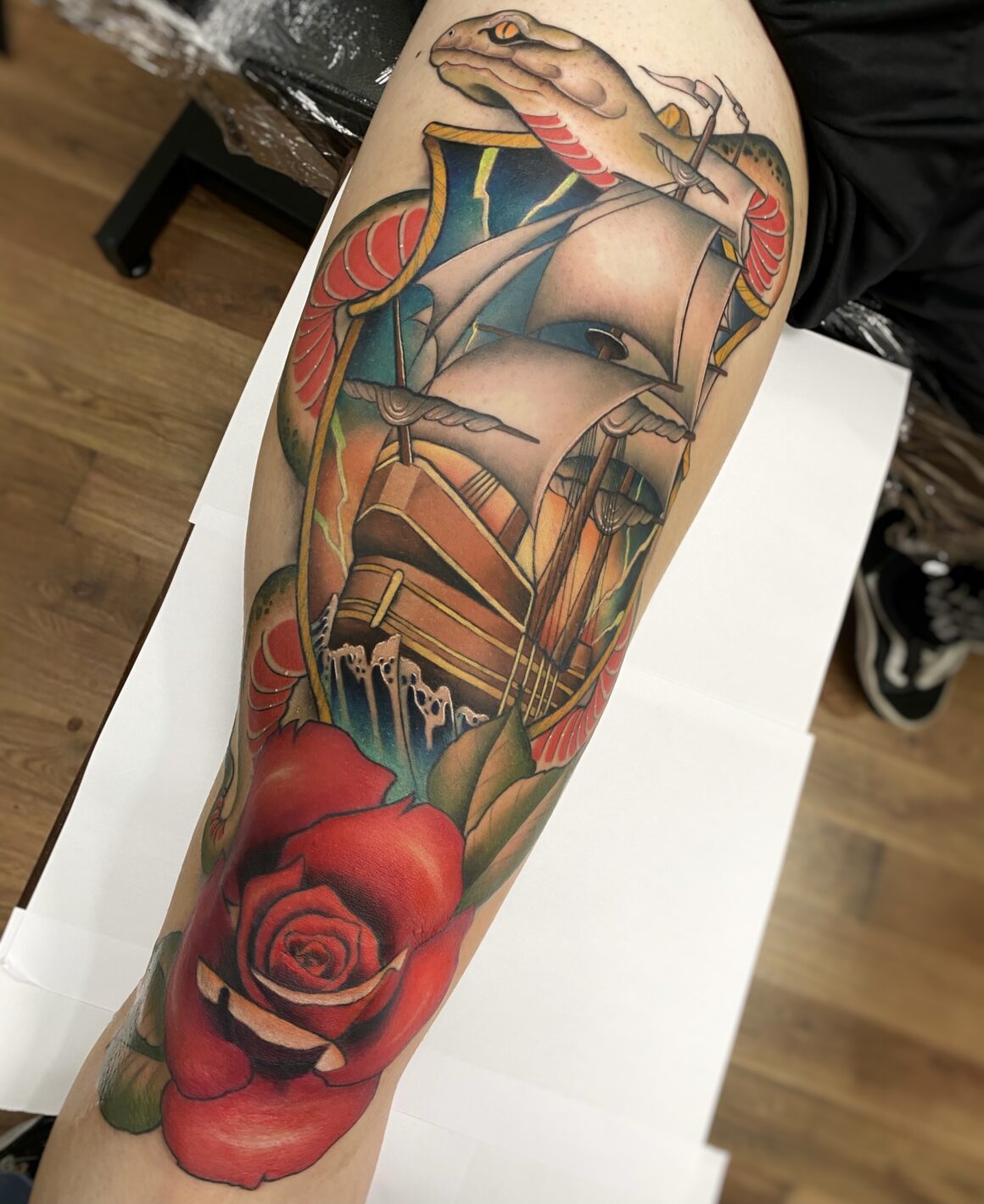 Where are you now, and what are you working at?
Right now I'm in a moment of evolution, I don't think I've found something to stay with yet and I'm still looking for something more in my style.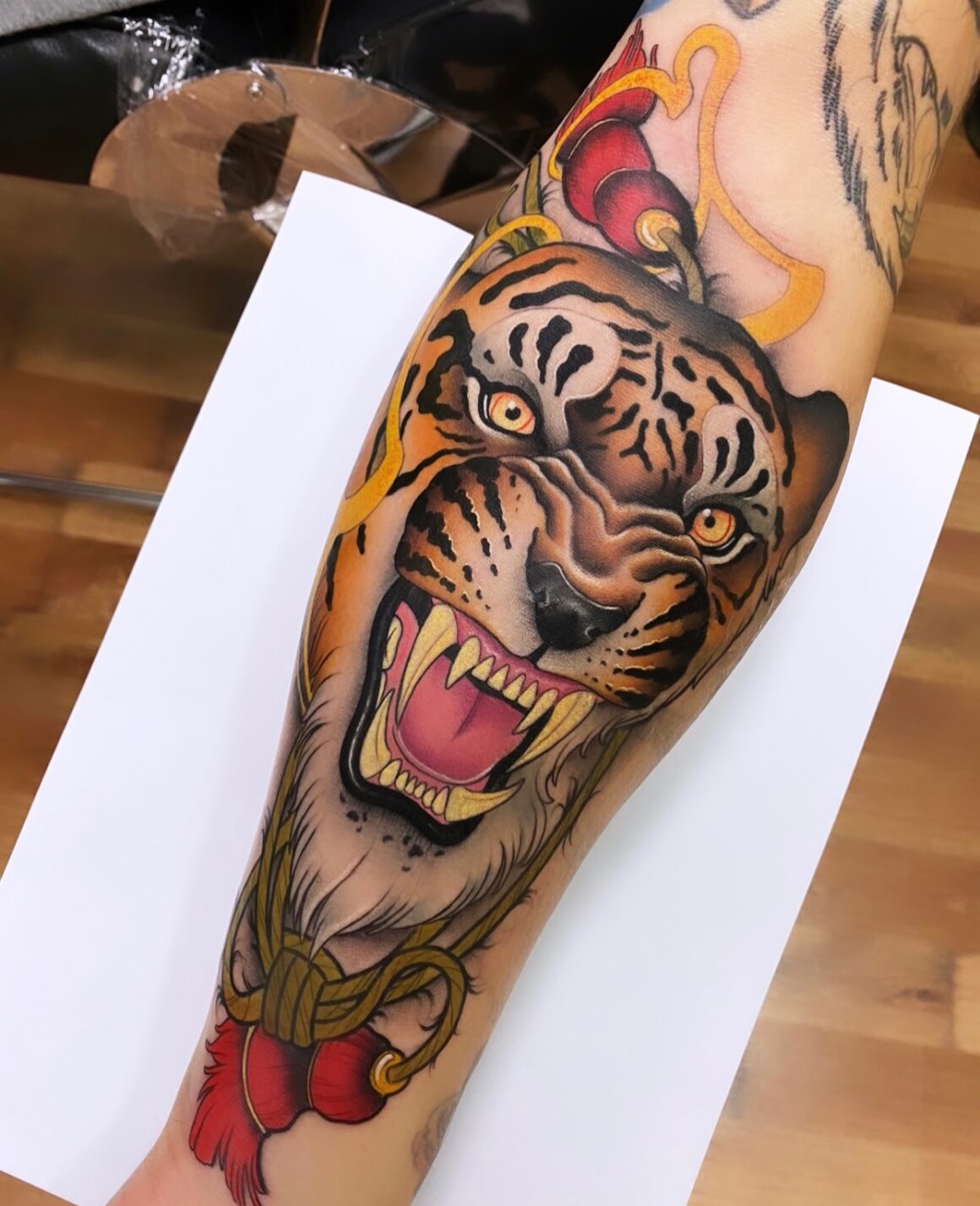 What is the perfect soundtrack of your typical day?
My soundtrack would be "Happy" by Pharrell Williams, because I am very happy to be able to work on something that I am more passionate about every day, before I had other jobs that I did not like and to be able to make a living drawing is something that makes me feel very happy and grateful.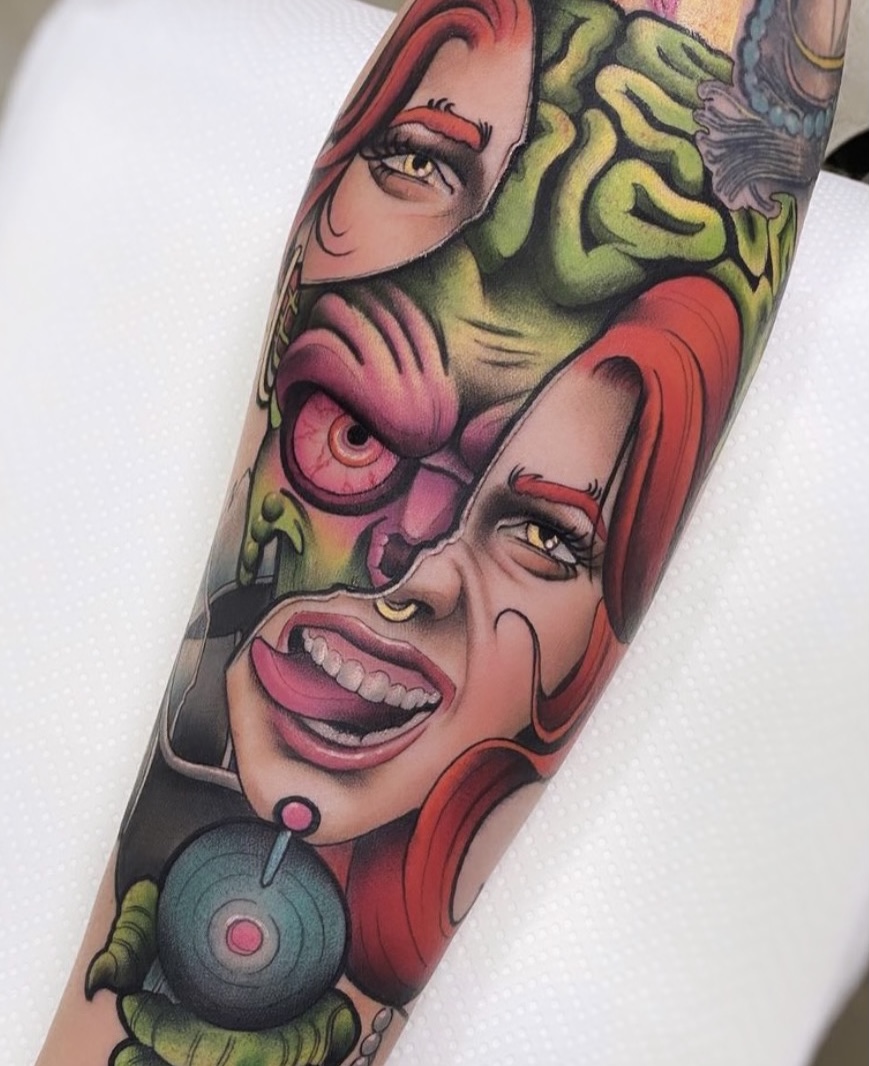 Do you have any other interests beside tattooing?
My other passion is traveling, it is something that now we cannot do because of COVID, but that as soon as possible I will return to do; from all countries you learn something, new cultures that teach you and make you see the world. In a different way.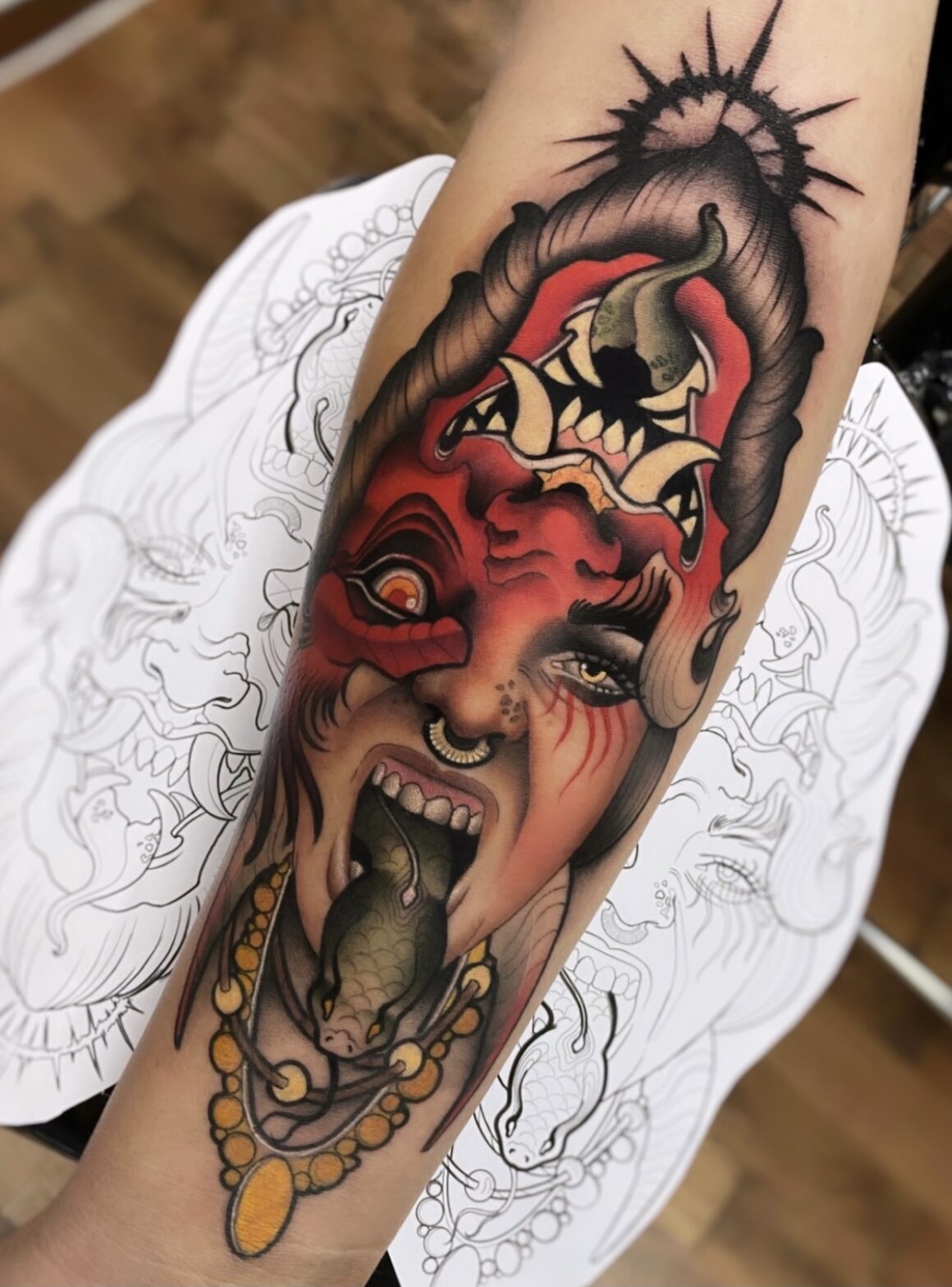 How were the last few months for you?
These last few months have been hard for me, since we caught COVID and because here in Spain with all the mobility restrictions, we had many clients who could not come and in the end it was impossible to know the work of the week. And that uncertainty generates a lot of insecurity.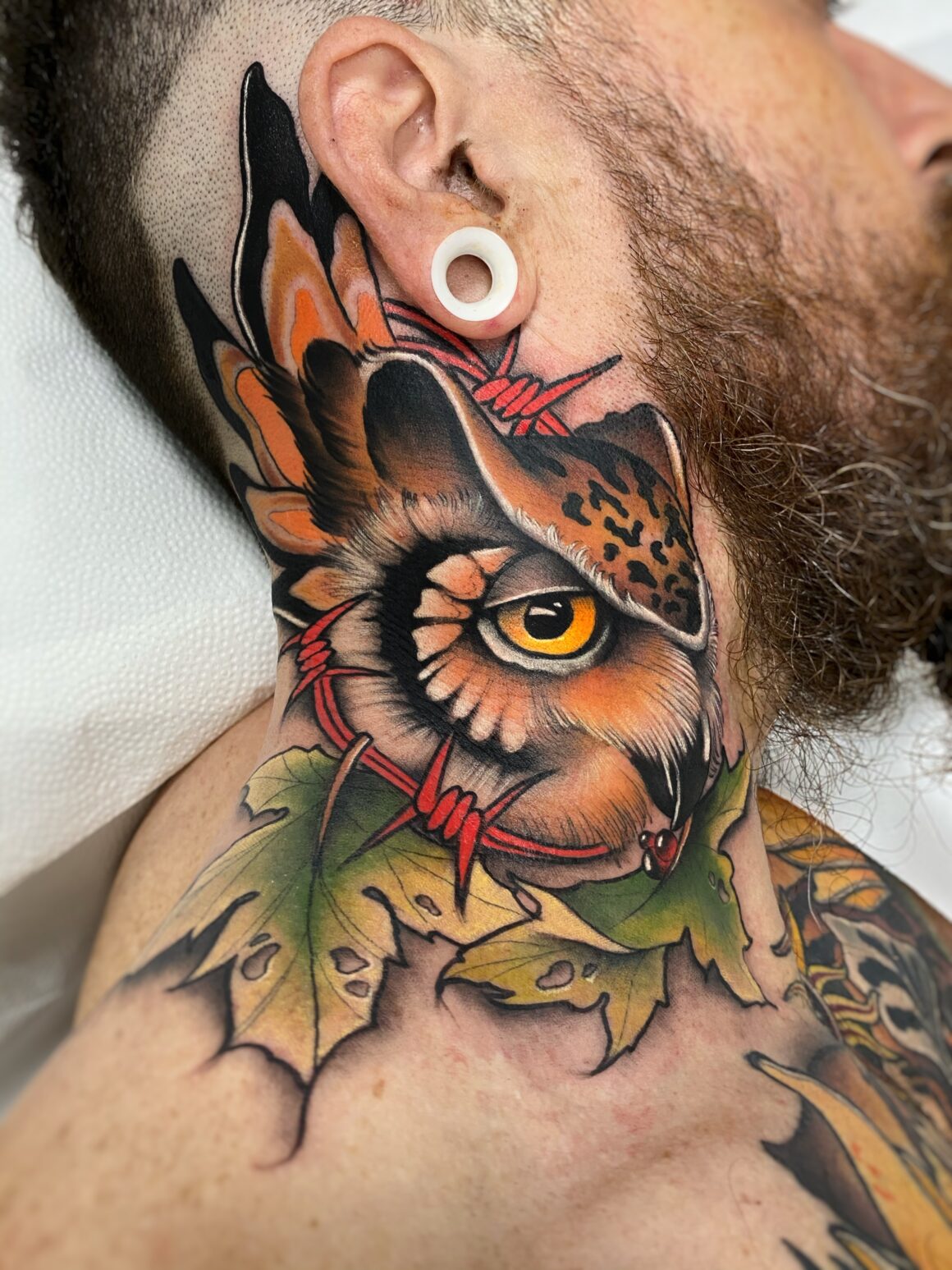 Any plans for the future?
I would like to continue evolving in my style and be able to travel tattooing in other countries.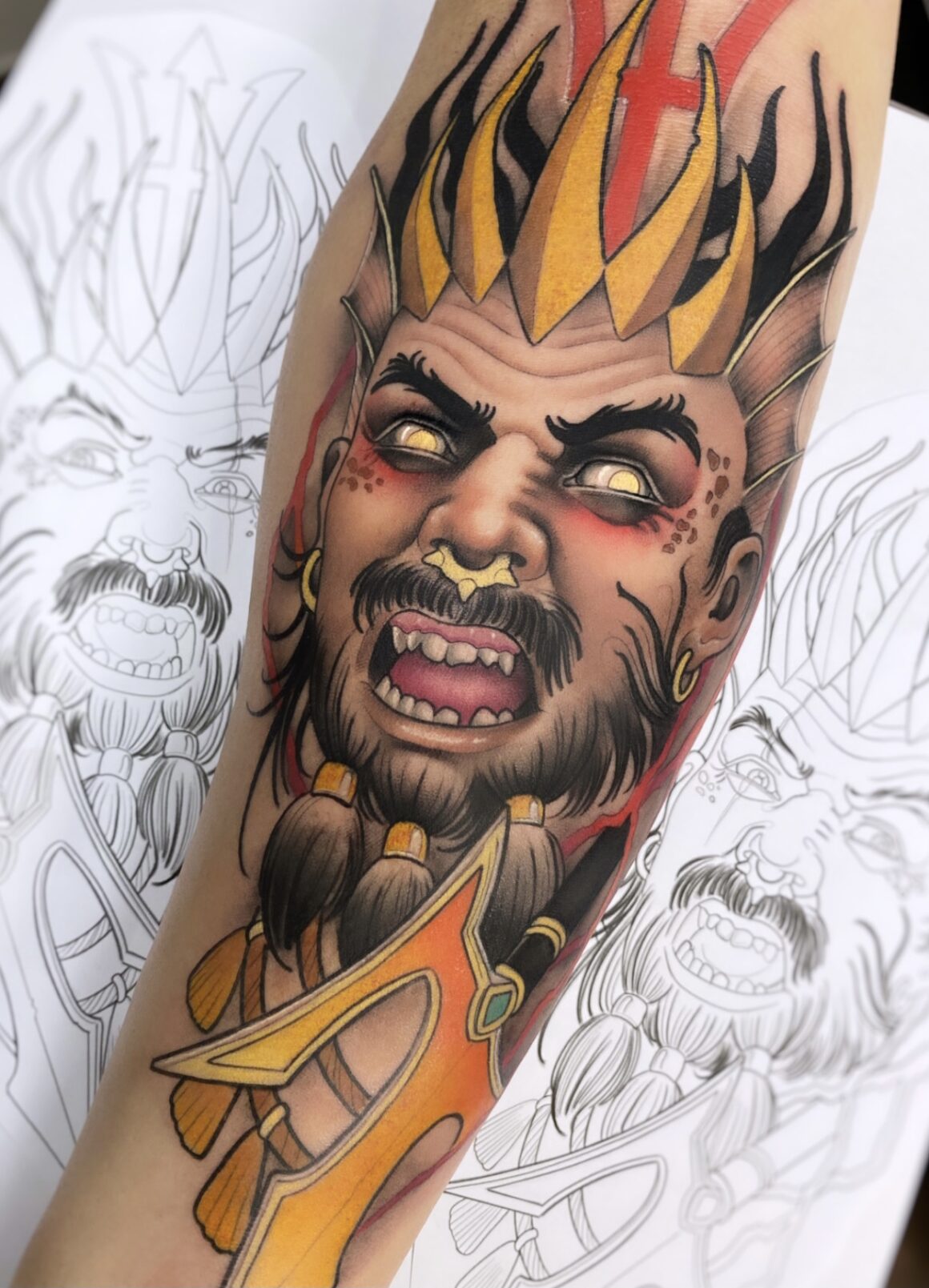 Anything you want to add before we say goodbye?
Yes, just that we have to be super grateful to be able to do our work, especially now when we see how hard these moments are for many people, and I want to take this opportunity to thank everyone who has left me a little bit of skin and has trusted me. Thanks!