From being an "arty" child to finding her path in tattooing: let's meet Lauren Melina and discover the intensity of her inspirations…
What is your background and how long have you been a tattoo artist?
I fell into tattooing when I was 20, I was working in retail at the time and would draw designs on receipts when it was quiet. I was always an "arty" child but was directionless, I feel fate took over when a colleague took a liking to be receipt scribbles and mentioned a friend of hers was opening a studio and I should apply for an apprenticeship.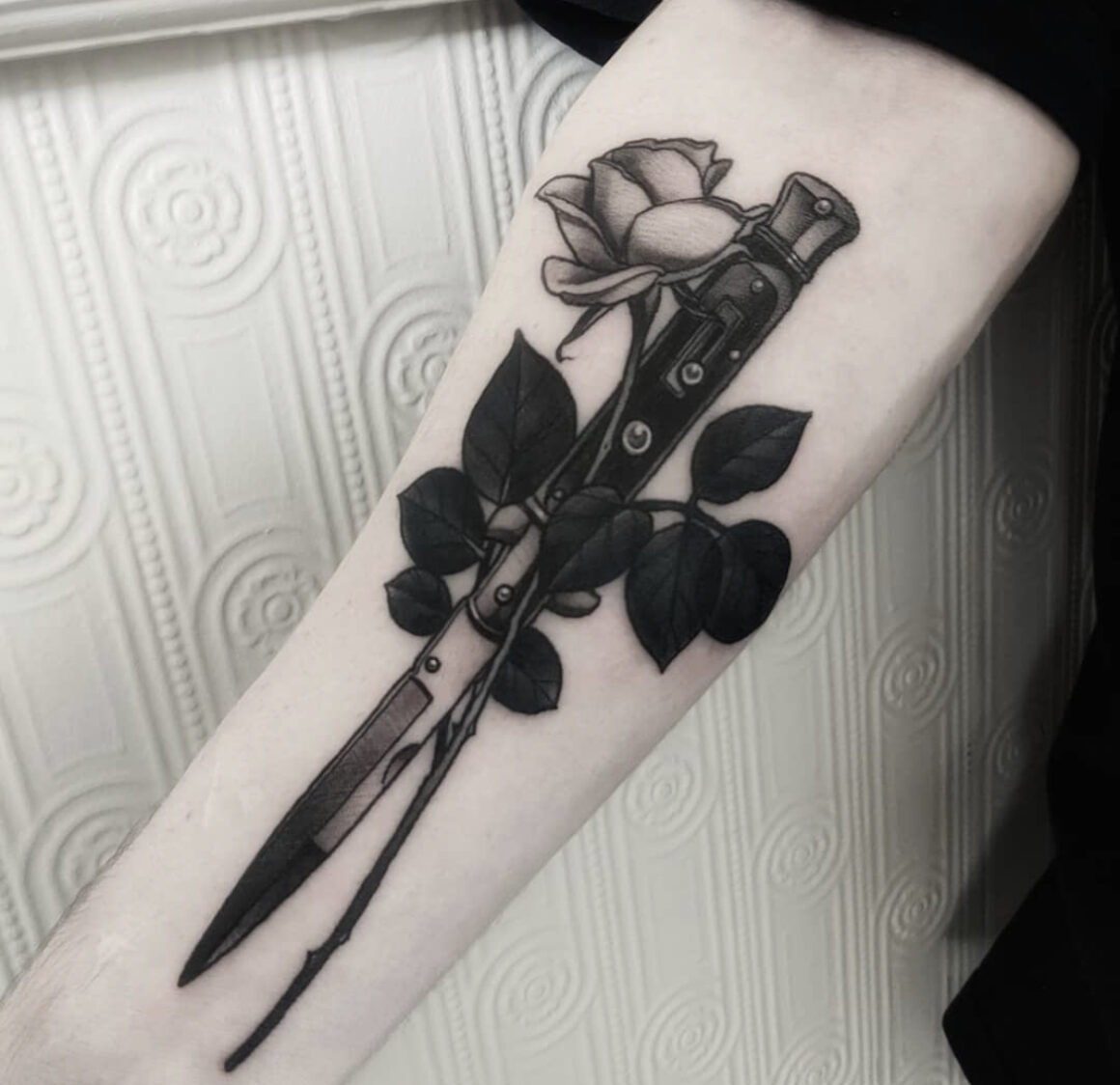 The rest was history, it's been almost 10 amazing years of tattooing. I briefly explored a few other career paths before tattooing, practical jobs my parents would have liked me to pursue though life had different plans and I am grateful for it. I have no formal training as an artist, I did two years of art theory in high school, most of what I picked up was from after school specials and a lot or trial and error in my spare time growing up and eventually learned on the job in various tattoo studios.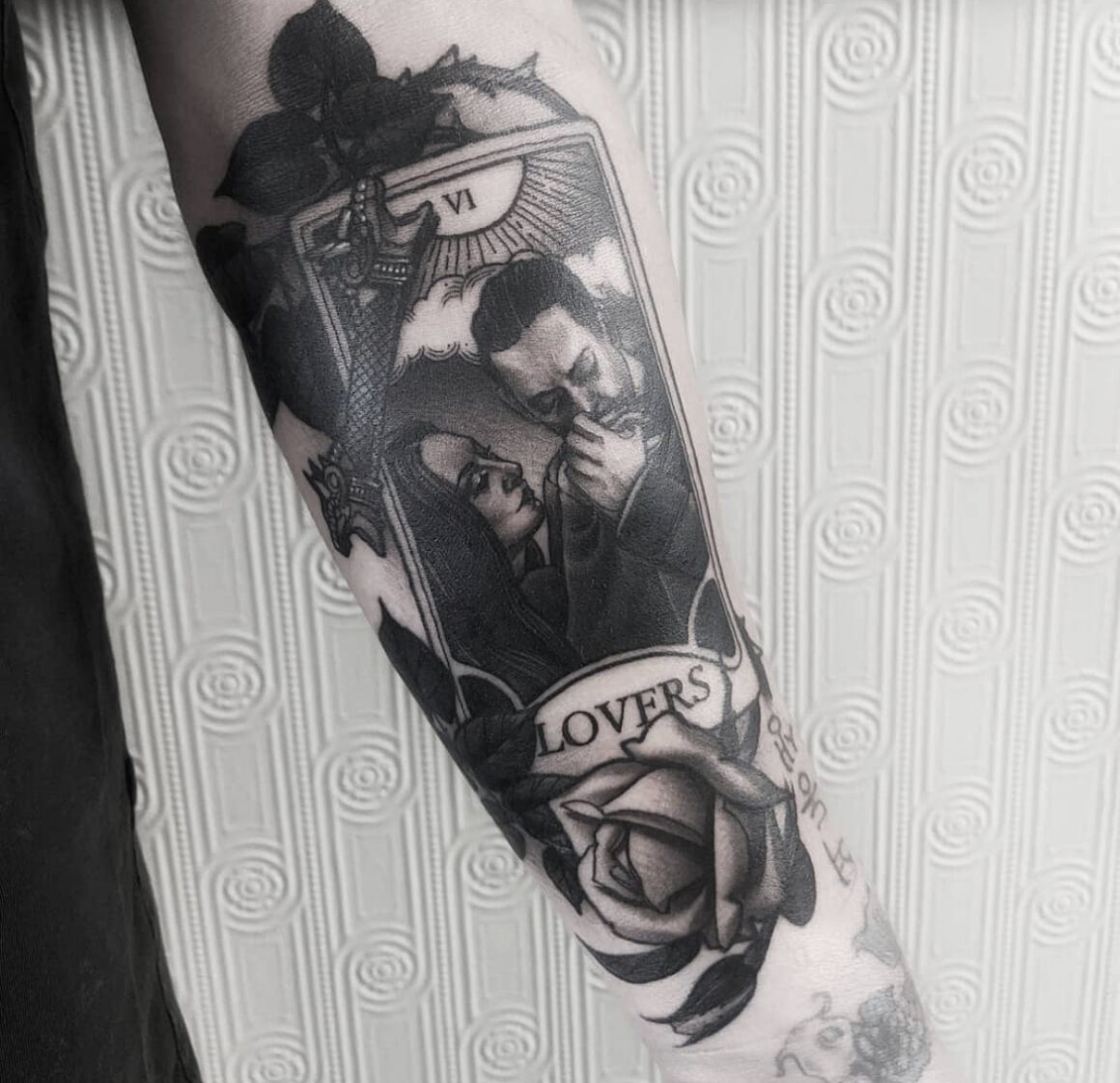 Why did you choose that powerful black for your works?
In the beginning I was inspired by the works of Jasmin Austin and Emily Rose, so I didn't do much blackwork at all, I always thought I'd be a colour neo traditional artist. But in 2016 I went through a bout of depression, this time period is where my style came from.
My early art didn't reflect me any longer, so I removed my entire portfolio and began a new.
I decided I would only use black because it best reflected how I felt, using my work to express how I was feeling about myself became a type of therapy and to my surprise it began to resonate with people more and my popularity grew. I noticed the clients that it attracted were like minded to me, my sessions with people became really enjoyable and interesting and I knew I'd finally found my place stylistically.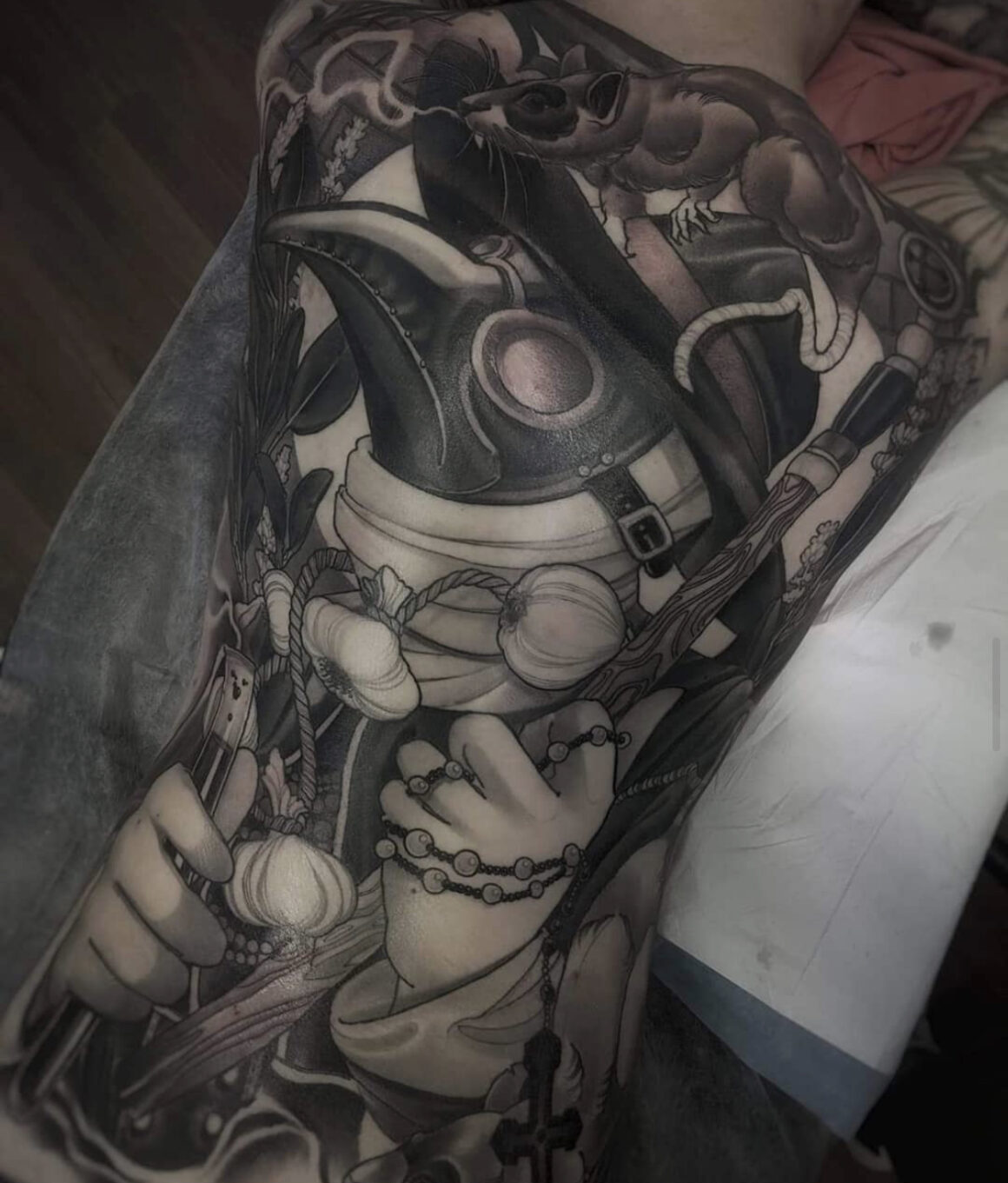 Where do you find inspiration for your subjects?
I find inspiration in everything, lines in song, random thoughts I have in the shower, I read old fables, religious text at times and poetry. Travel is probably the best for inspiration which is why I try to do it all the time. The castles were inspired by my trip to Prague in 2016, I fell in love with the city and when I returned home I wanted to capture the ambiance of the city in an image, I sketched a castle and within minutes of posting it I had 10 emails requesting the design.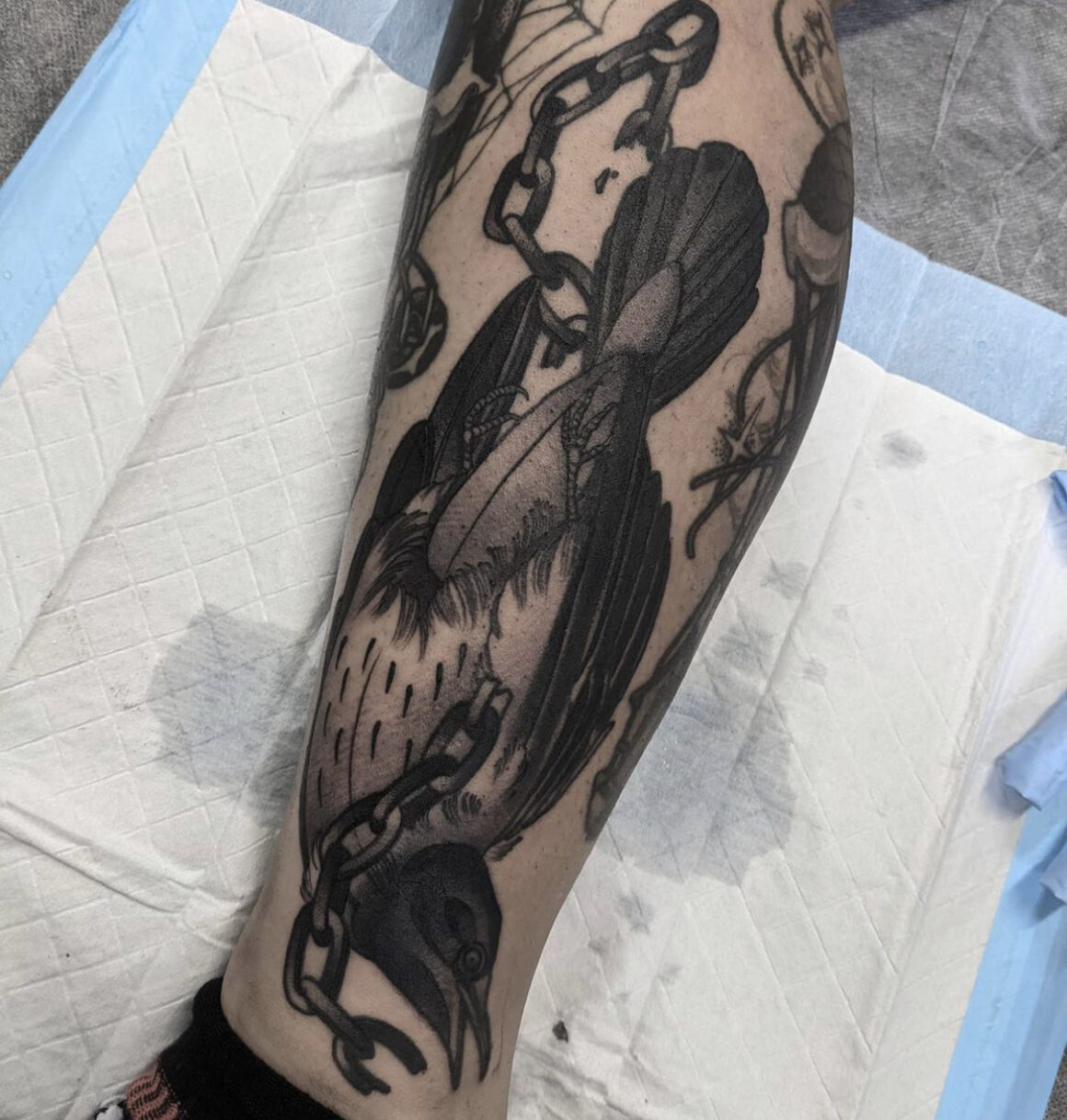 I couldn't count anymore how many castles I have done and luckily not sick of them yet. I suppose most of the designs I draw "for me" are based on personal experience, I enjoy contextualising a thought, emotion or memory into an image, I want to tell my story through my art. They are mostly obscure references that no one would make a connection with but it works for me.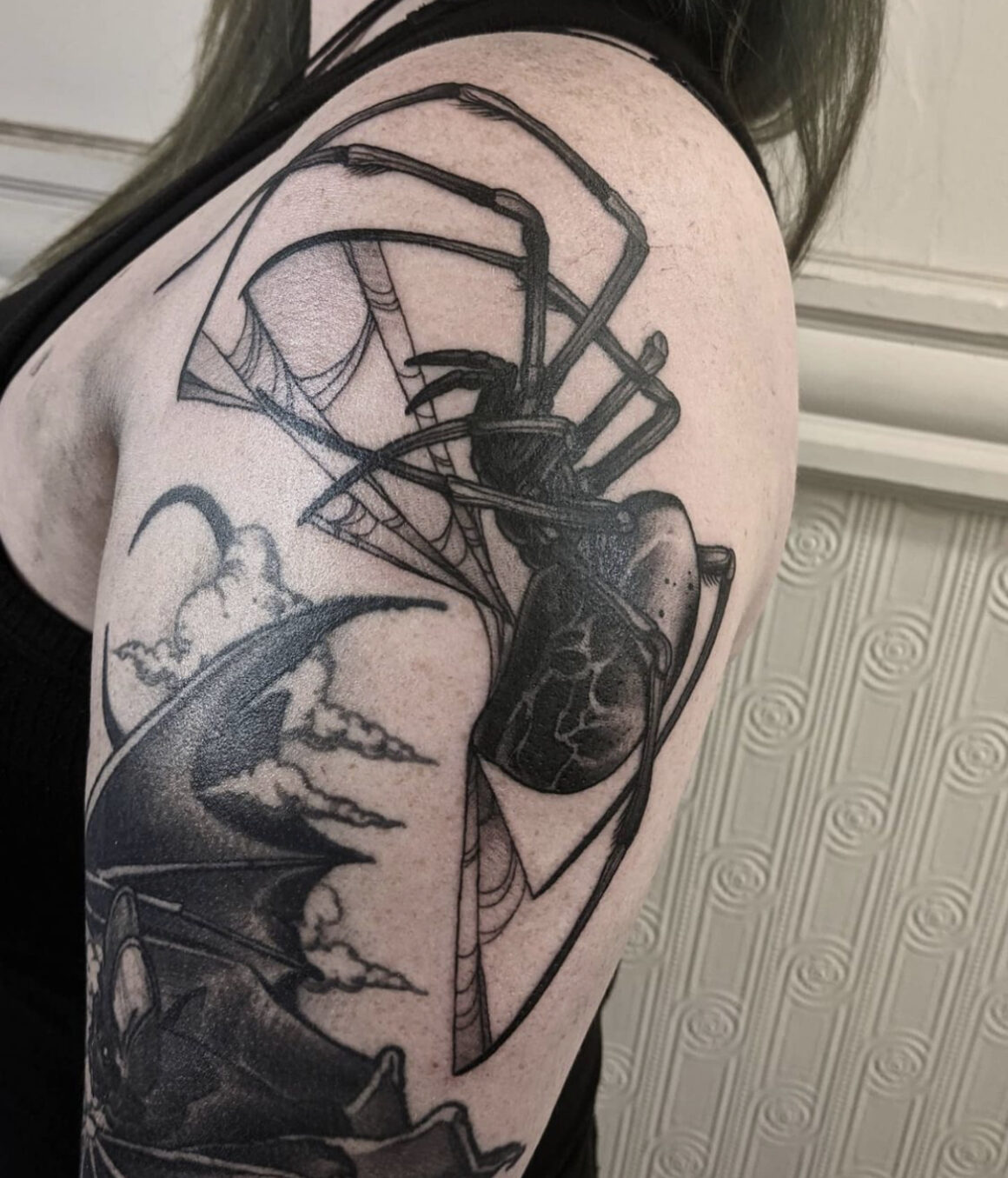 What are your hobbies and passions besides tattooing?
Oh, I have too many hobbies/passions. A year ago I started acting and working on small film productions, the goal is to write and direct my own. I love narrative stories, and I think that's what I like about art in general, I like trying to create a story with my images, something you can dissect and ask questions about. I also have two cars I am working on, I have a financially unhealthy love for classic minis. And between that and my day job I try to work on vintage furniture, I love recycling and repurposing old things and making them beautiful again.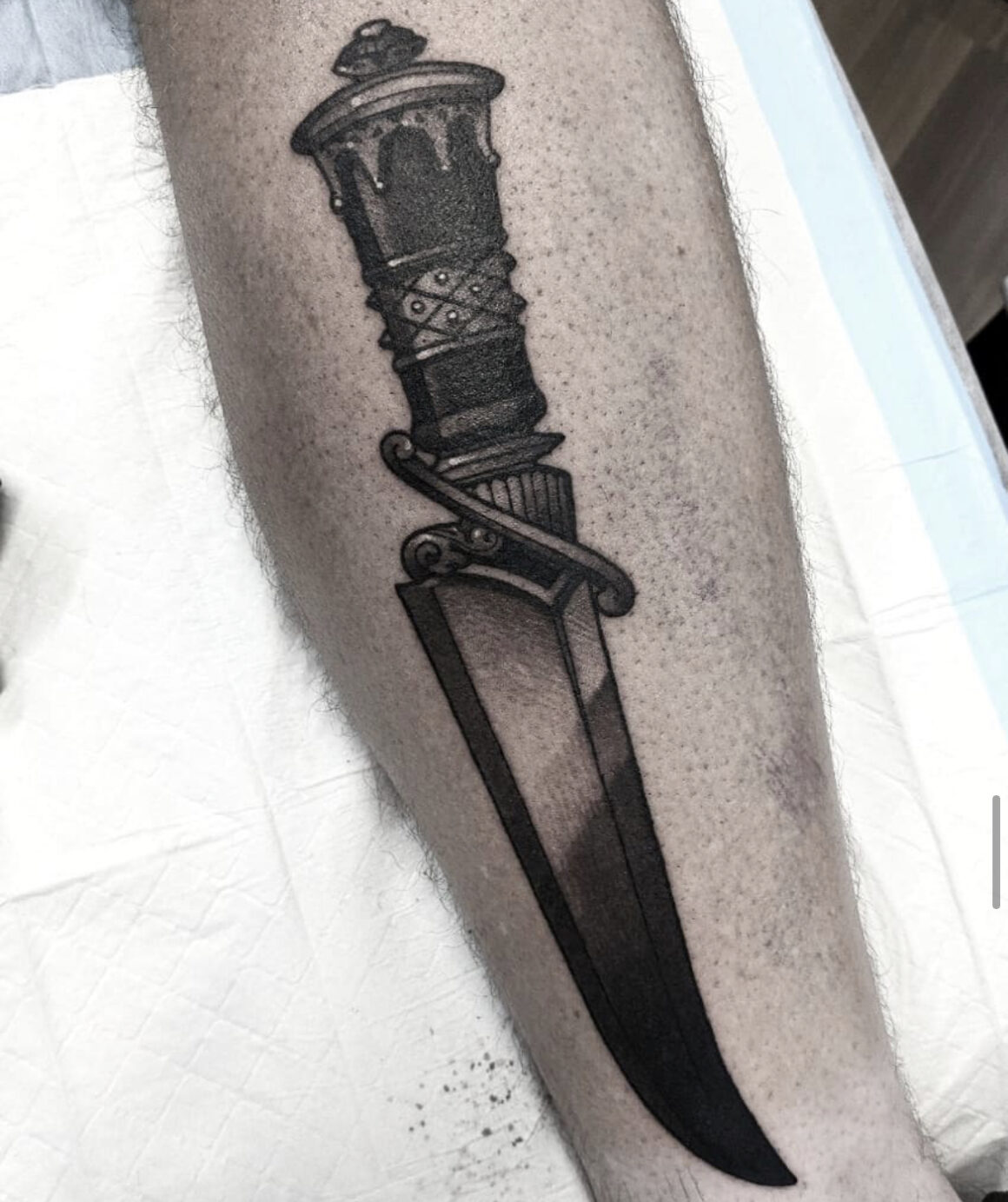 Music, books, films and TV series: your pick-ups?
Lately I have been enjoying more classical music, anything with a piano or cello though the contemporary musicians that frequent my playlists are Cigarettes After Sex, Chris Isaac, The White Buffalo, Leonard Cohen.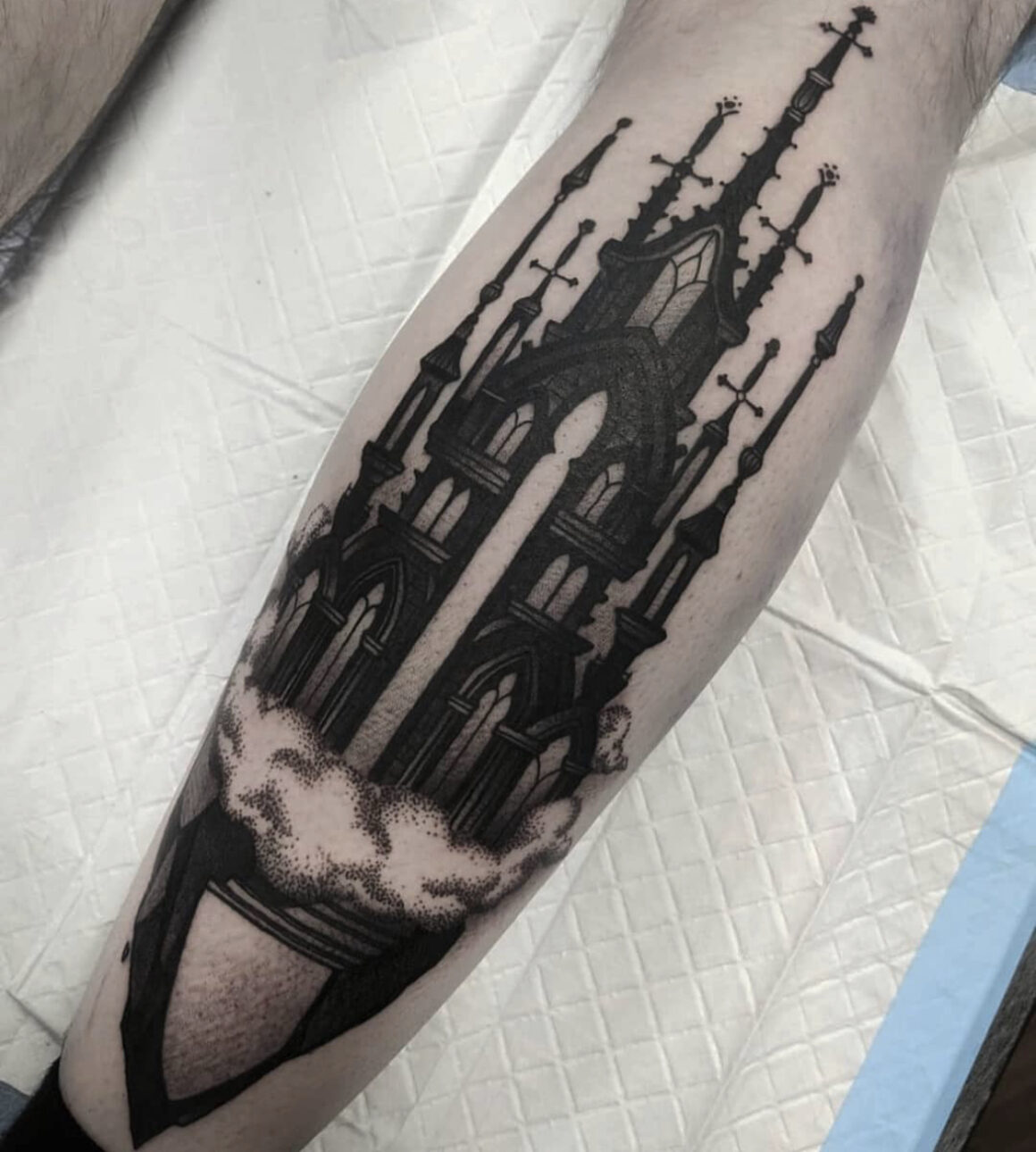 I haven't read much lately other than screenplays, I've been reading a lot of those to learn the formula to write my own. My all time favourite book though is Dante's Inferno, it's a journey and a challenge especially to someone novice in religious scripture but it encourages me to work a bit harder for the story and its beautiful.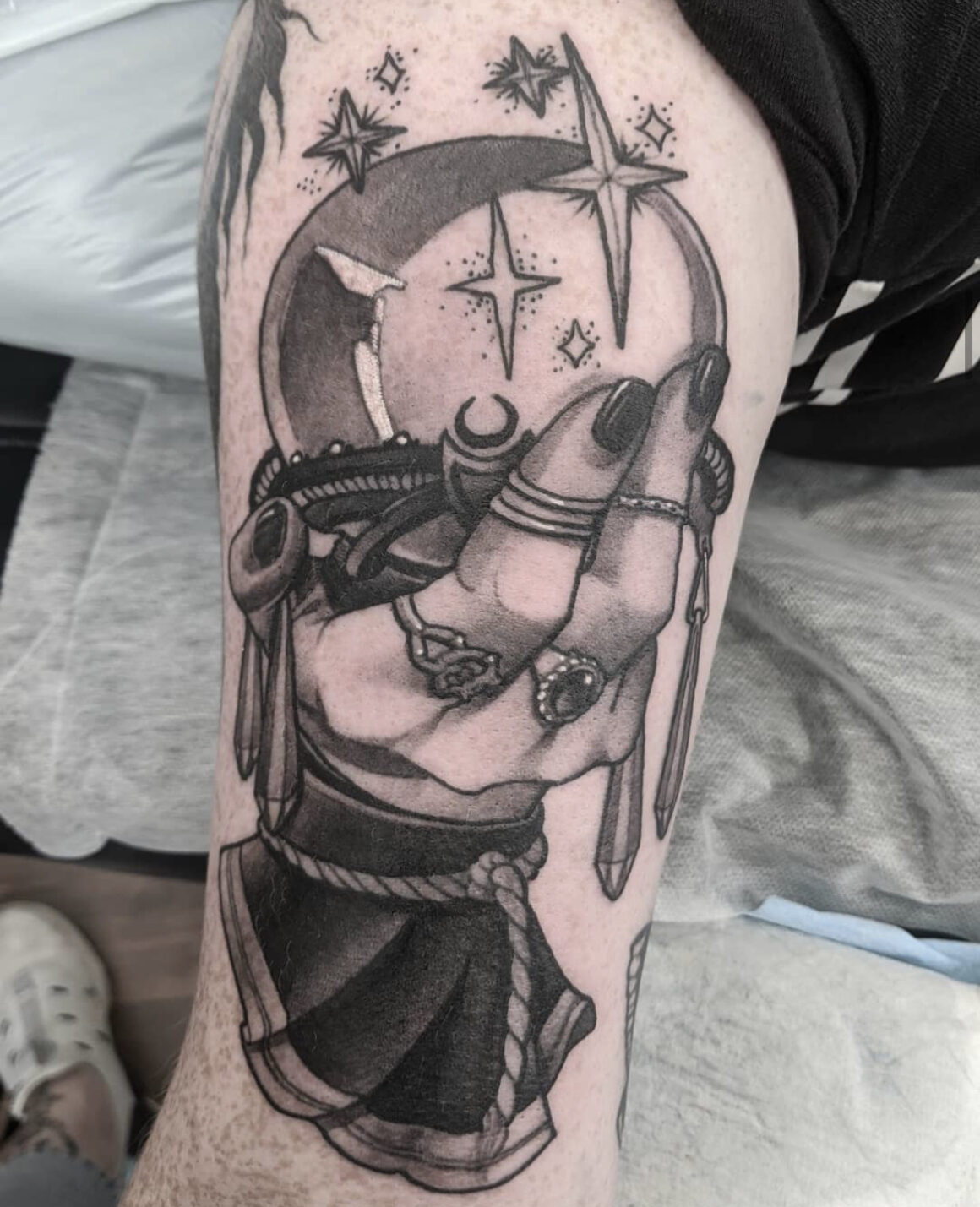 My favourite movie list is a bit of a long one, I've come to realise I mostly love films with tragic endings. If you feel like watching something that leaves you a little depressed at the end then feel free to check these out if you haven't already.
American history X
Boys Don't Cry
The Pianist
Requiem for A Dream
Nocturnal Animals
Tennet
The Talented Mr Ripley
Tv – Scrubs, The Office and Friends, when it comes to tv I like to feel good, polar opposite to my film choices.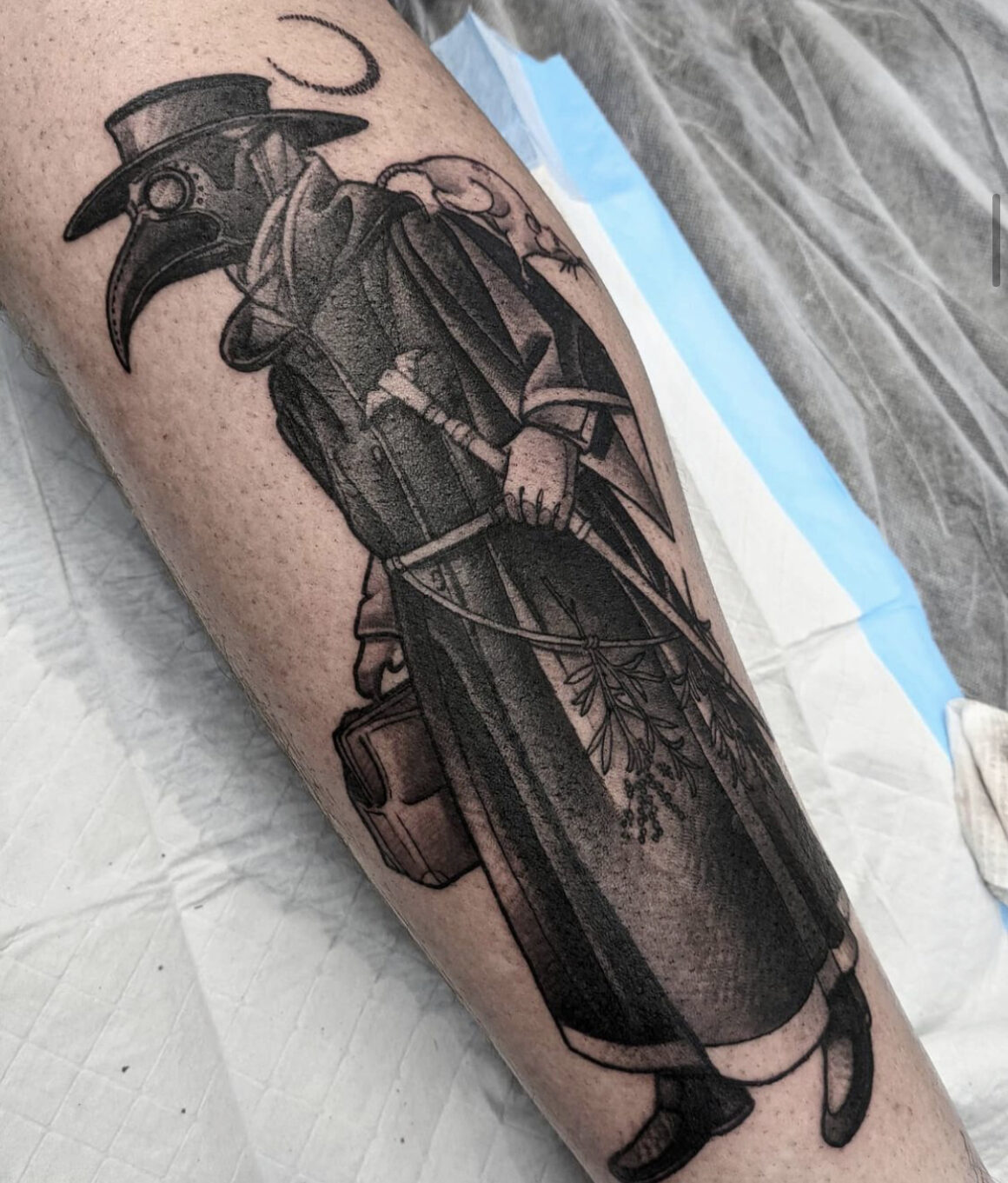 What are your plans for the future?
I think my life is in a bit of a transition phase, it's not clear to me yet what my future holds but I'd like to take all the life lessons and creative processes I have learned through tattooing and apply them to film. My biggest take aways from tattooing are the fundamentals in becoming "self made". I feel now I can apply all that to anything I choose in the future, so the possibilities are endless though I think I will always tattoo even if I wish to explore other creative avenues, for me it's a love hate relationship that always pulls me back in.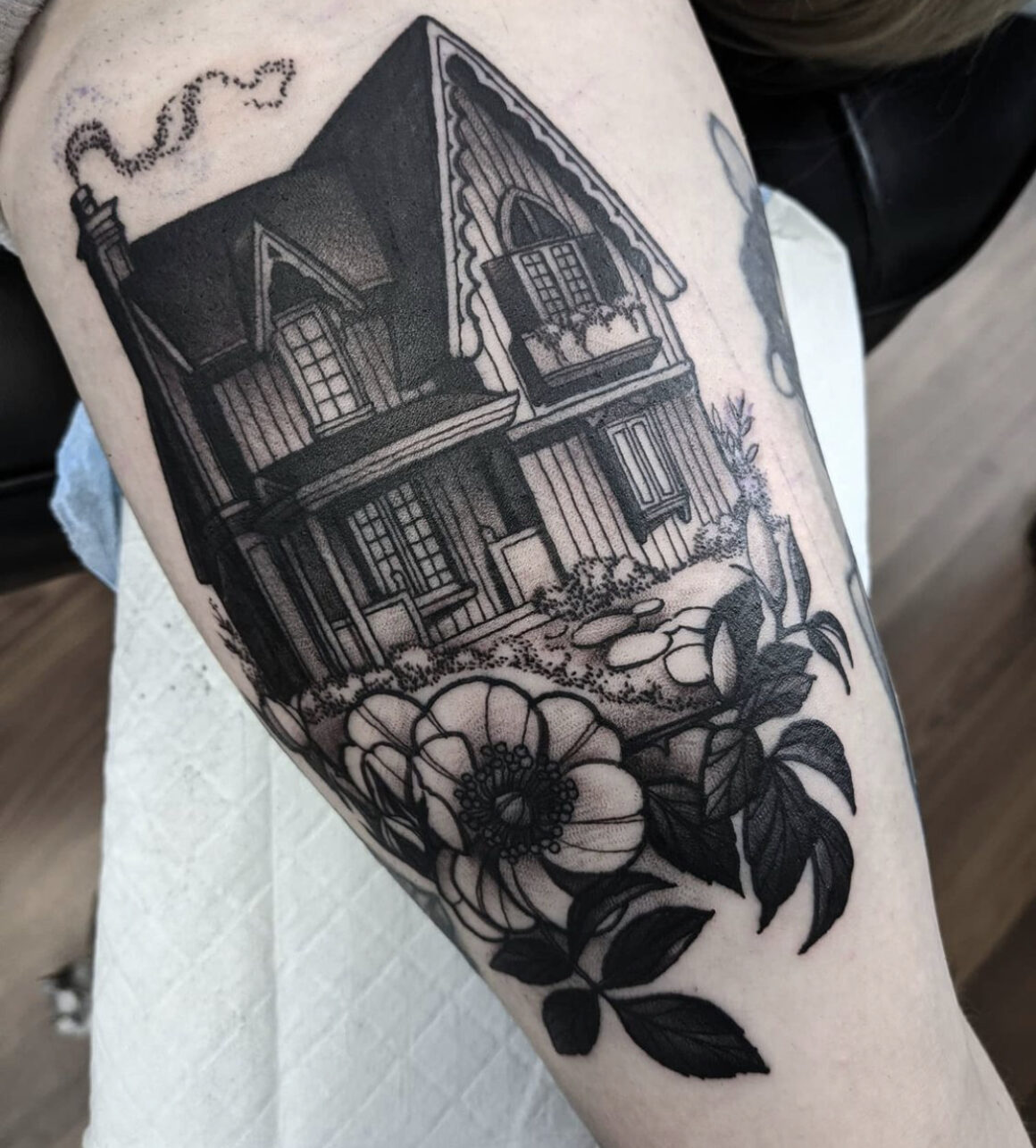 Do you want to add something before saying goodbye?
I would really only want to say thank you, to anyone taking the time to read this. Thank you to Tattoo Life for seeing the value in my work and sharing their platform with me. Thank you to my whole crew at Adorned Empire my second home and family. To be able to feed/clothe/shelter myself with the art that I make is a dream come true and I would be no where without support. I am very lucky and grateful for you all.