An nice guy who knows his tools. The artist from Meda based out of Mambo Tattoo Shop tells us how he brought his particular flair to tattoo art
Hi Mattia, can you tell me how you got into tattoo art and what made you decide to go professional?
Let's start from the premise that I never actually decided to become a professional tattooist, that's just the way it worked out. When I finished high school and was looking for a job, the main criteria was to find something creative.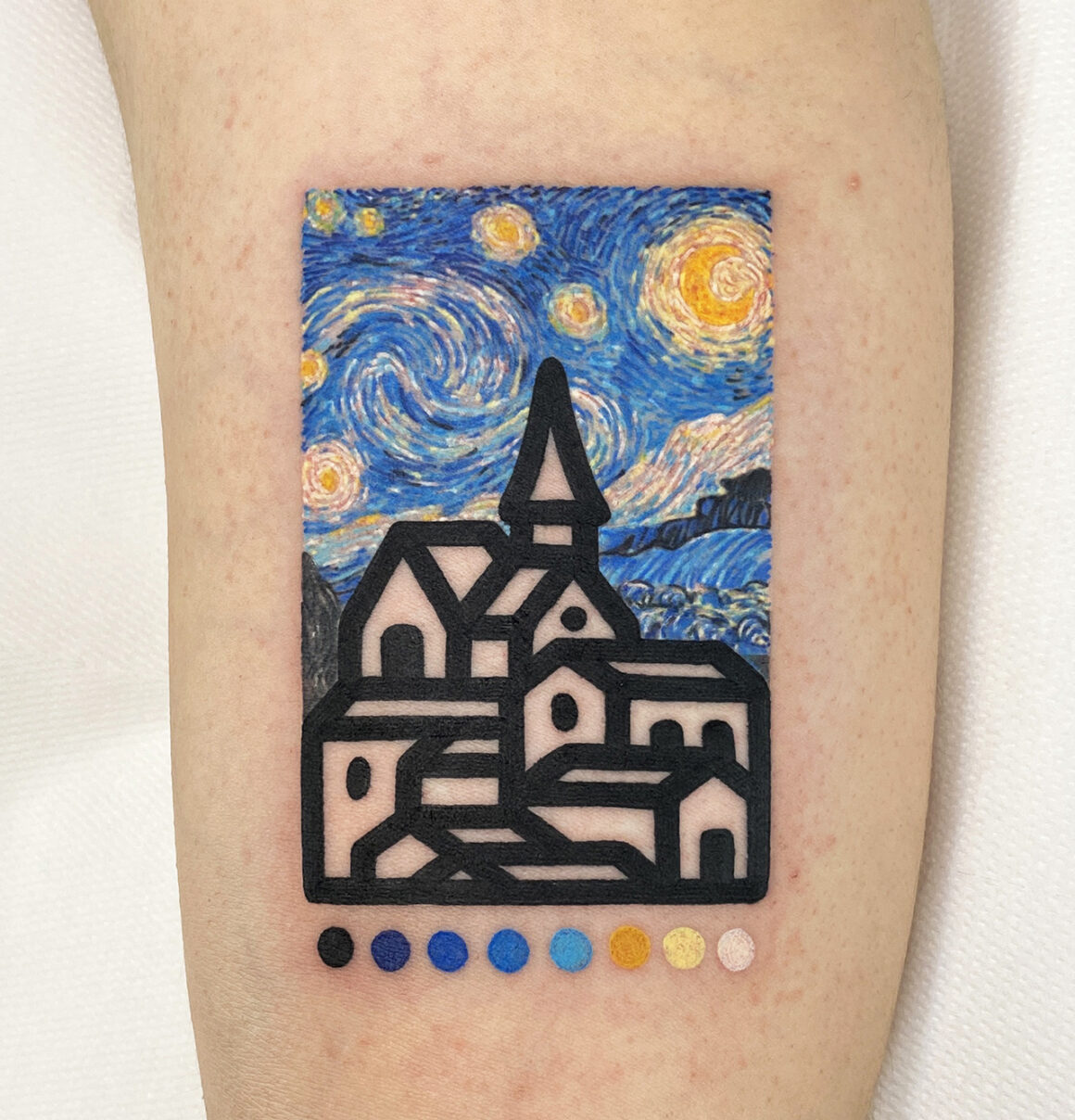 I happened to buy myself a tattoo machine and was just having fun tattooing friends while waiting to get into what they call a "proper" job. When I realised that I really enjoyed tattooing, time and chance turned it into my main focus. But it's not like it's something I chose. Because I had no connections, wasn't particularly into tattoos and was miles away from the scene.
Yeah, it was a bit of a gamble but I think I reckon it paid off.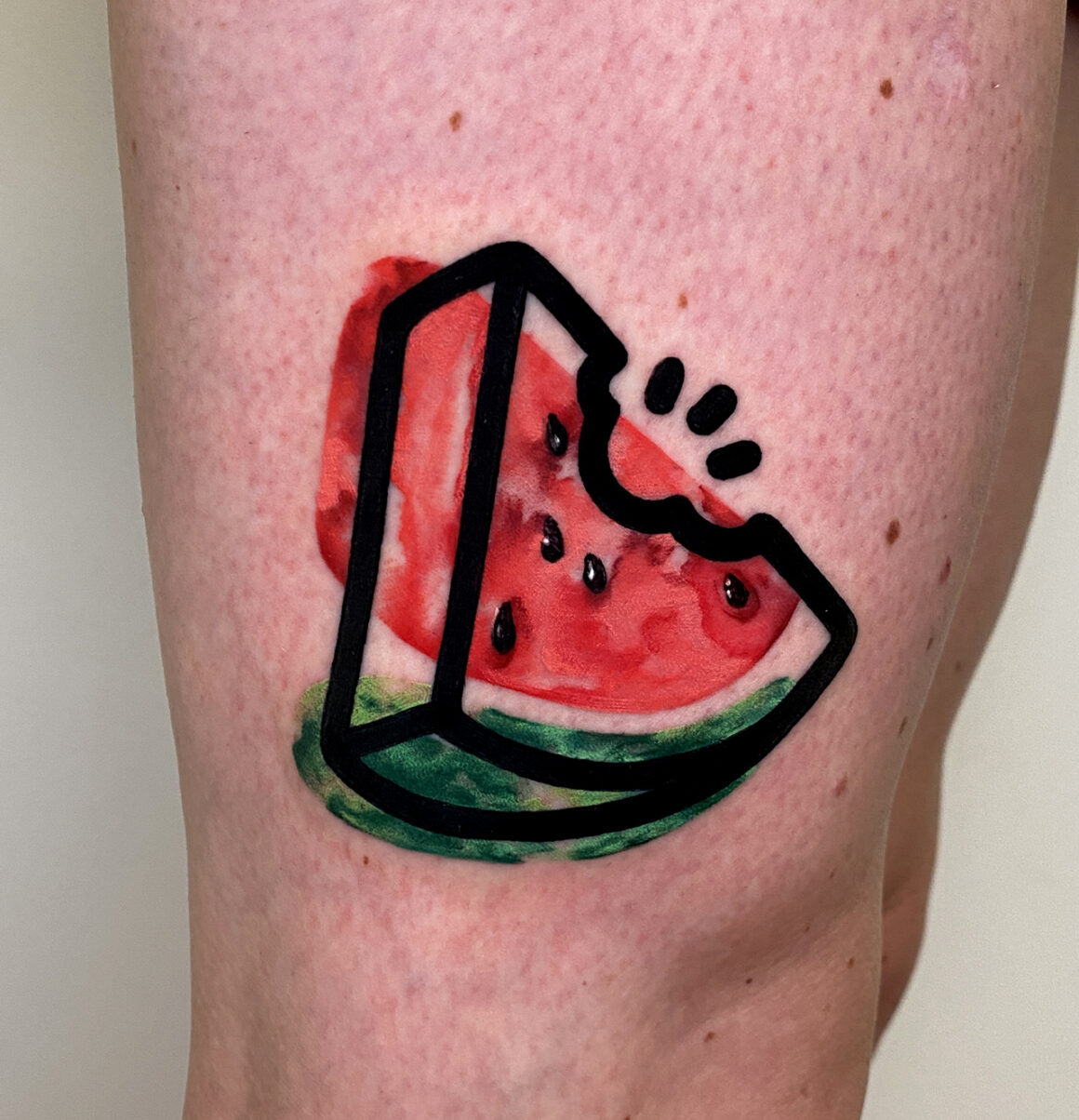 On social media they call you "the inventor of the destructured style". No small claim backed up by the originality of your pieces. How did you come about creating a new style?
Once again, it's not as if there was a process which led me to patent or invent my style; it was more a question of coincidence and personal tastes. I like graphics and I also like the simplification of images and logos. So aside from tattoo, I would often design flyers for events or logos for brands of friends of mine.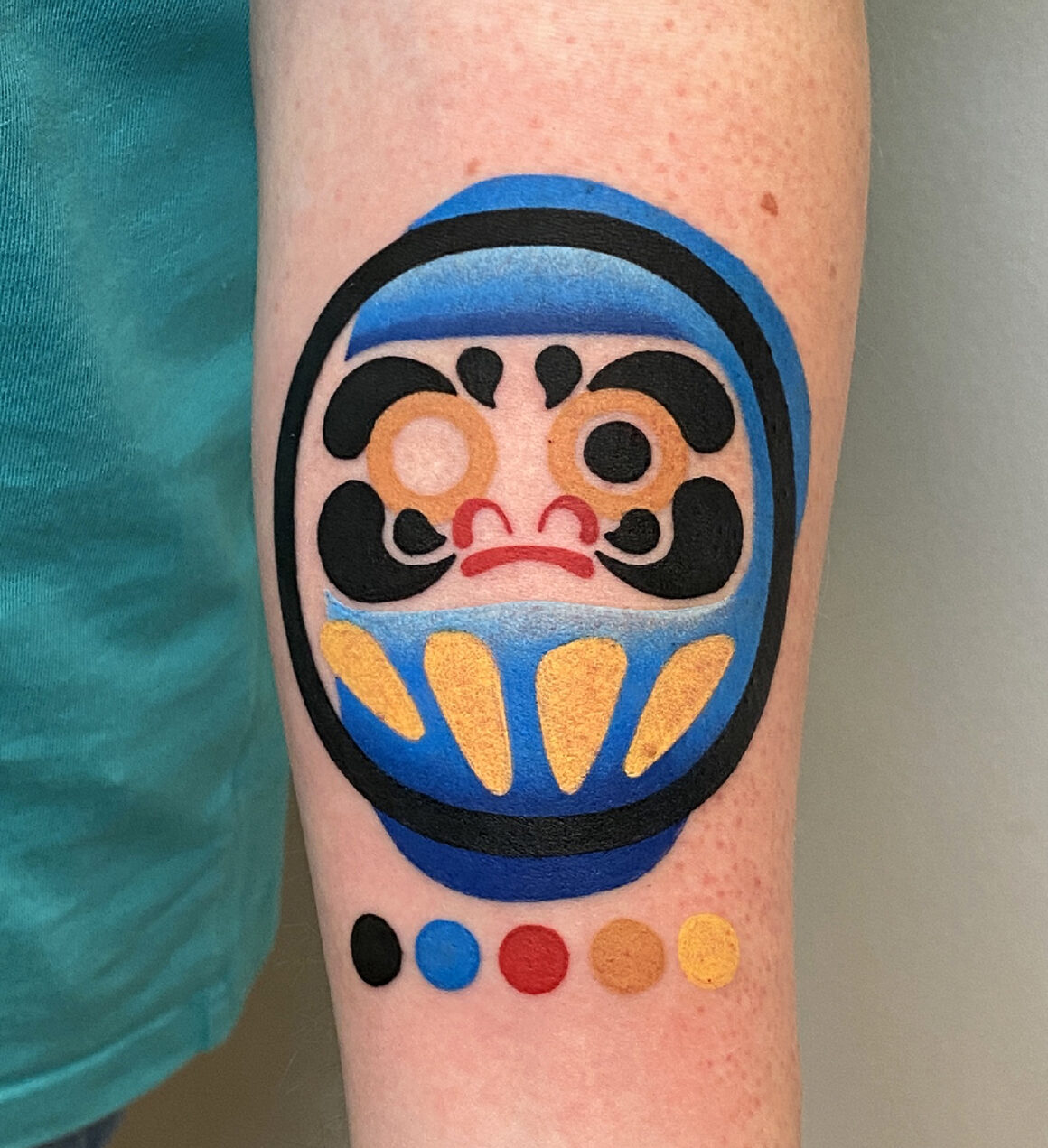 And that was the start…
Well, from that I just happened to bring the principles of graphics and the simplification of the images onto other people's skin. And that's where destrutturato came from! I call myself the inventor of this style, but that doesn't really mean much seeing as how it's something I created and I'm the only one doing it. It feels right and comes naturally to me. Even the name "destructured" doesn't actually mean much if you think about it. But I do feel it explains the concept behind the development of my pieces..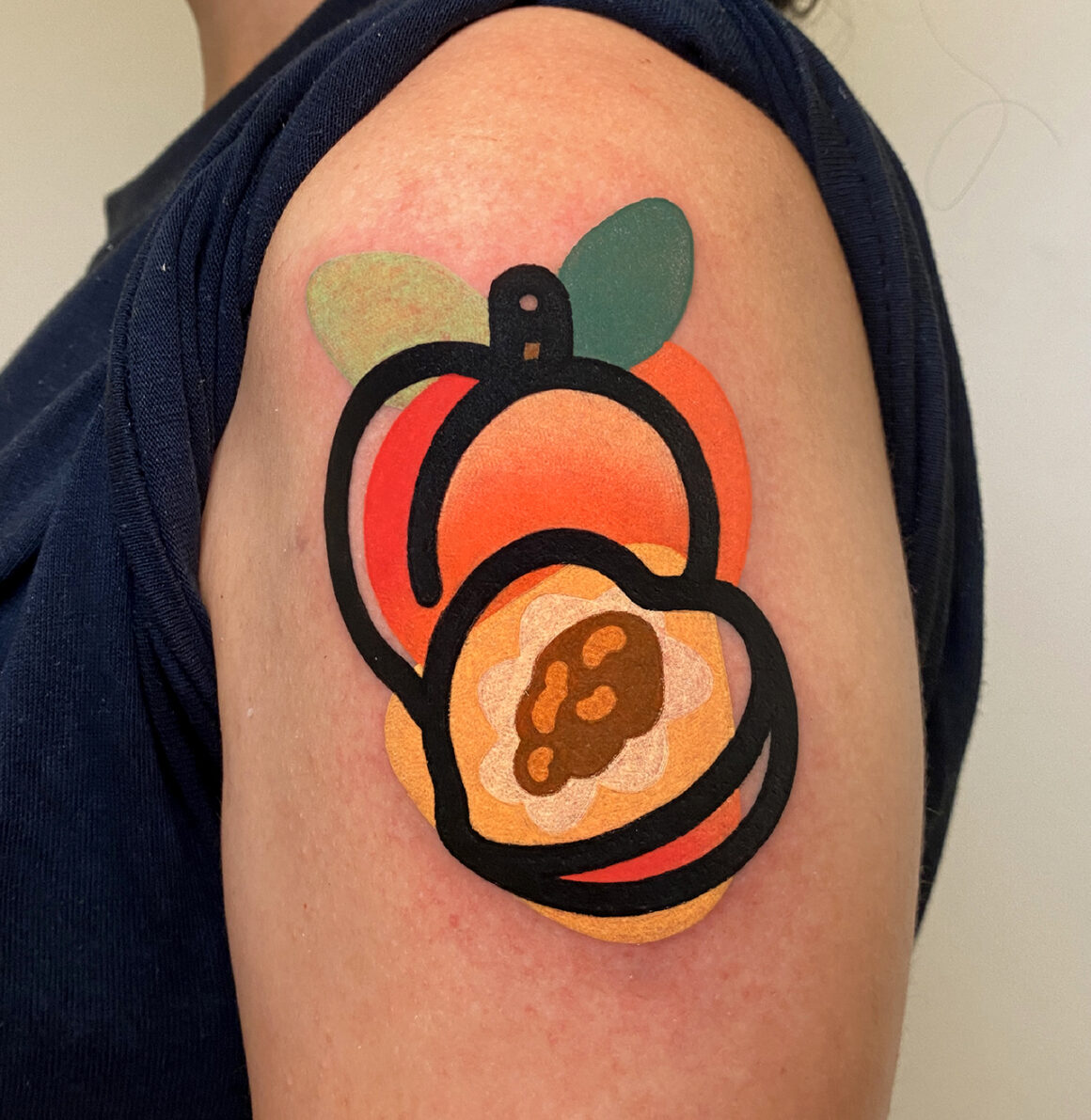 Is there some sort of formula behind your tattoos? What I mean is, the hallmark seems clear enough (a black outline intersecting with a coloured element which is the main subject), but I would imagine that each piece is a fresh challenge for you…
Look, I have to refer you back to the previous answer. In the sense that being a thing that is just mine I don't have any references in other fields.
I'm definitely fond of black line and coloured shapes but on the other hand I'm totally free to create a subject whatever way I feel.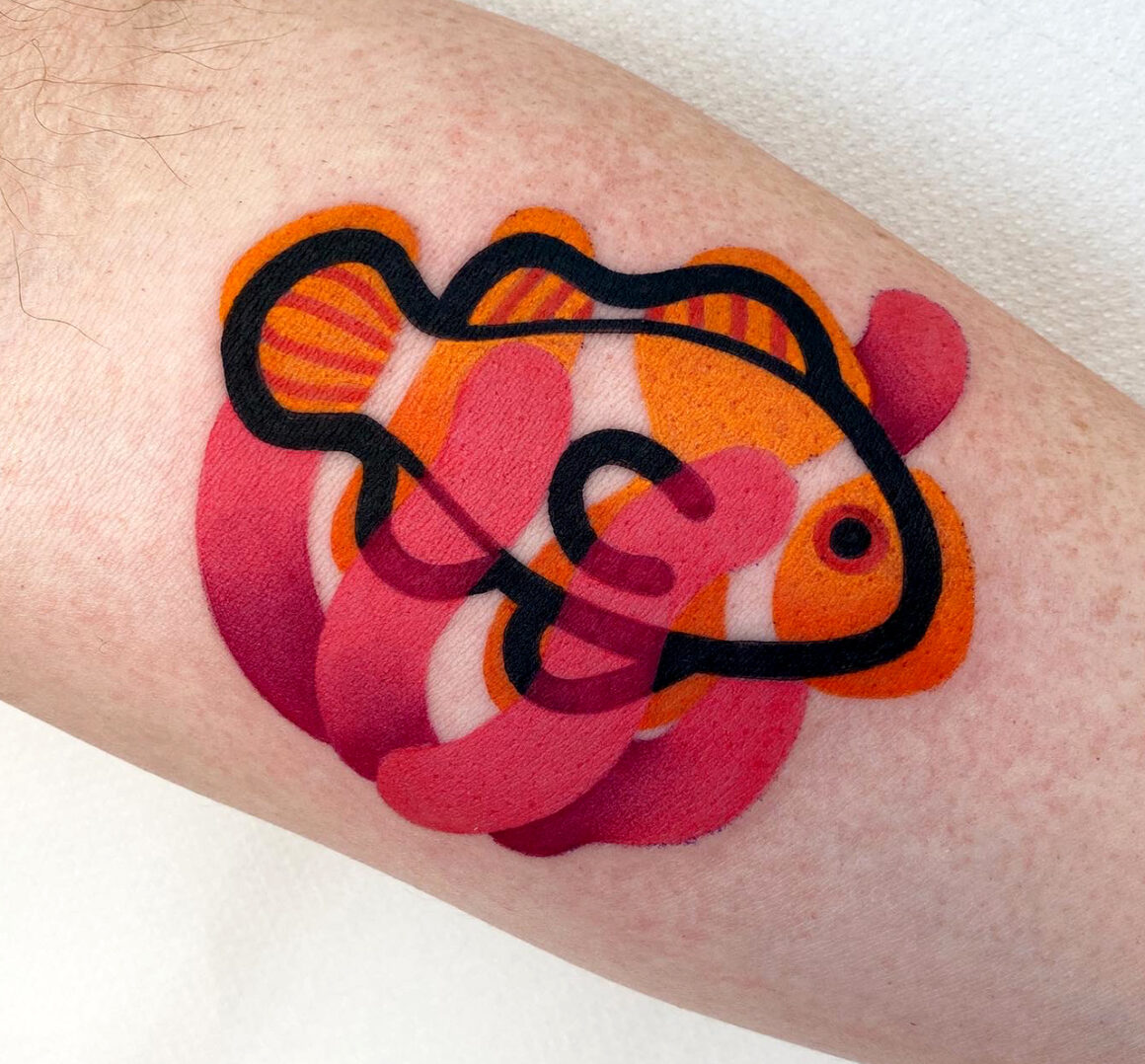 Meaning what, exactly?
Meaning I can blend it with Traditional, Japanese or Realistic tattoos and change the shapes whatever way I like; but even from case to case, that is based on how much the subject needs to be processed or simplified. The challenge I definitely come up against on a day to day basis is to find the simplest solution possible for an image that still manages to be fresh and original.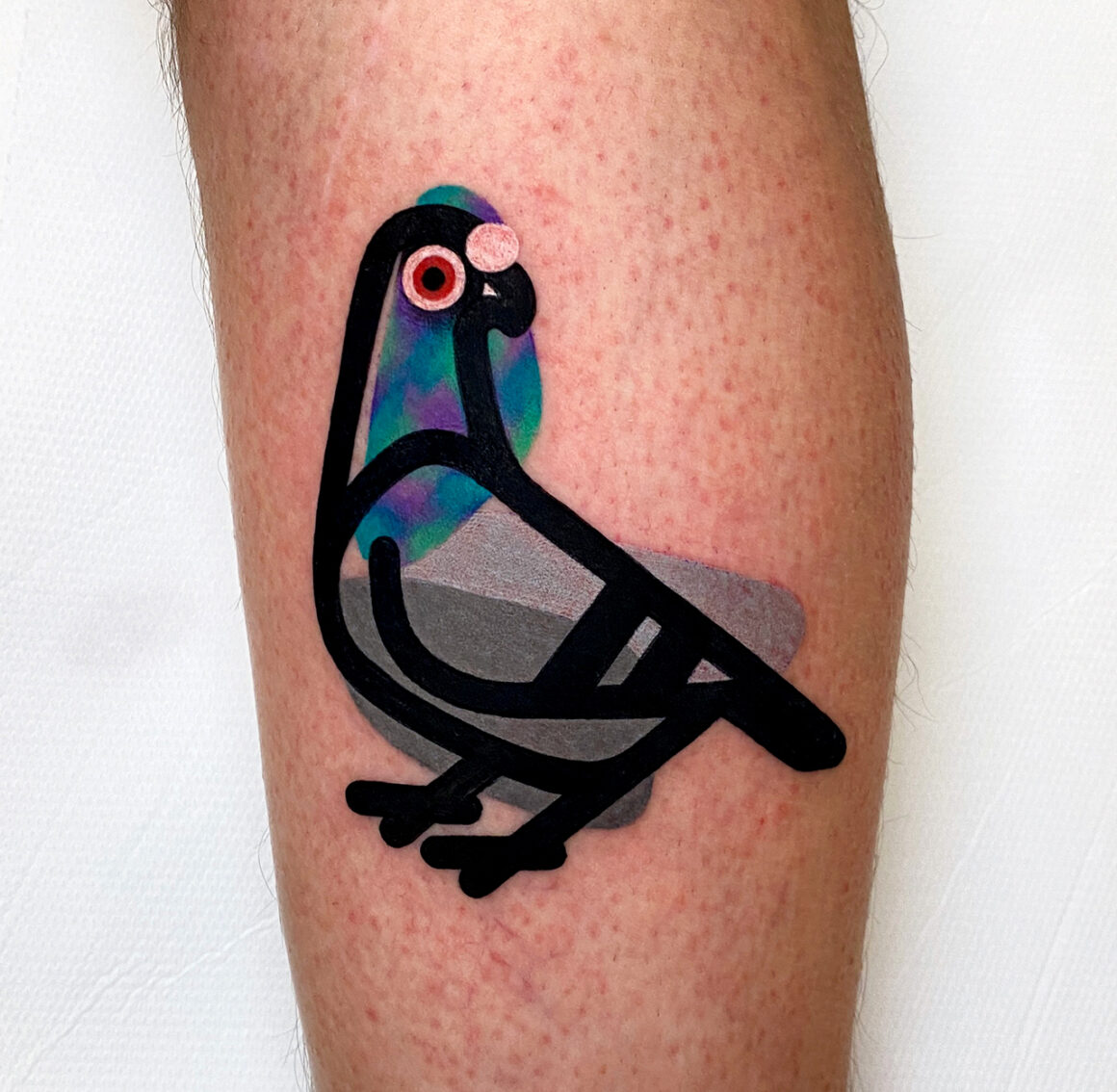 So far have you been dealing with a strictly Italian client base or have you had any clients from abroad dropping by to the Mambo Tattoo Shop in Meda because they were so impressed by the originality of your work?
Let's say that under normal conditions (by which I mean pre-pandemic) my client base was more international than Italian. If you wanted an exact figure I'd say we were looking at 60% international and 40% Italian. Now, due to obvious travel complications over the past year and a half I've been tattooing more Italian than foreign clients.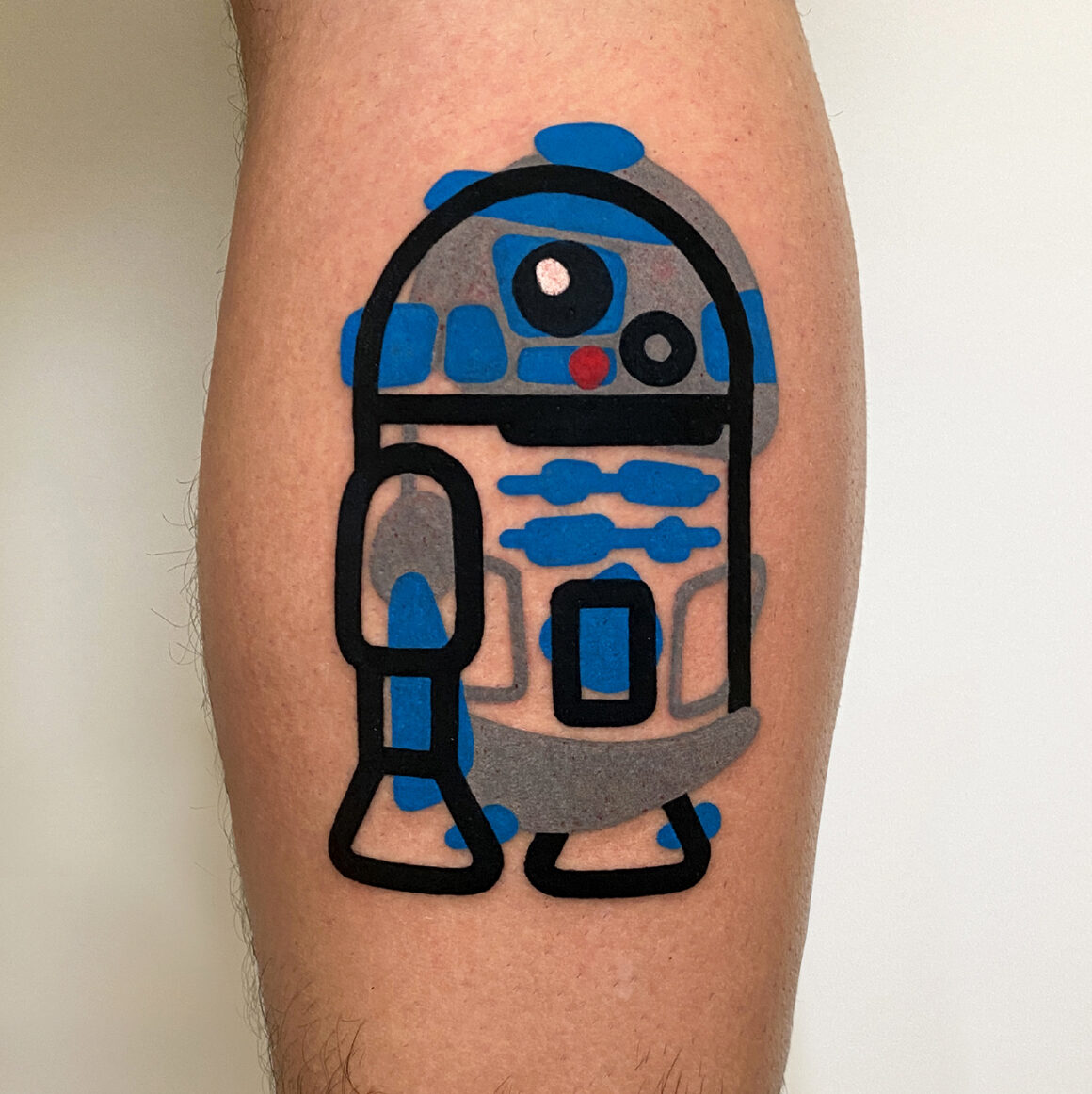 How much does being a nice guy count in your job?
I'd say it's fundamental! (smiles) I'd say that by nature I'm a nice guy…or at least I hope so! So I've never built up any image around what I do. Even my work definitely reflects this quality of mine: niceness.
They are colourful cheery pieces. Whatever subject I tattoo, the key to it is always niceness.
I mean basically this is what I am and what I want to communicate through my work. Whether it's the choice of the subject or the way I choose to represent it as the end product.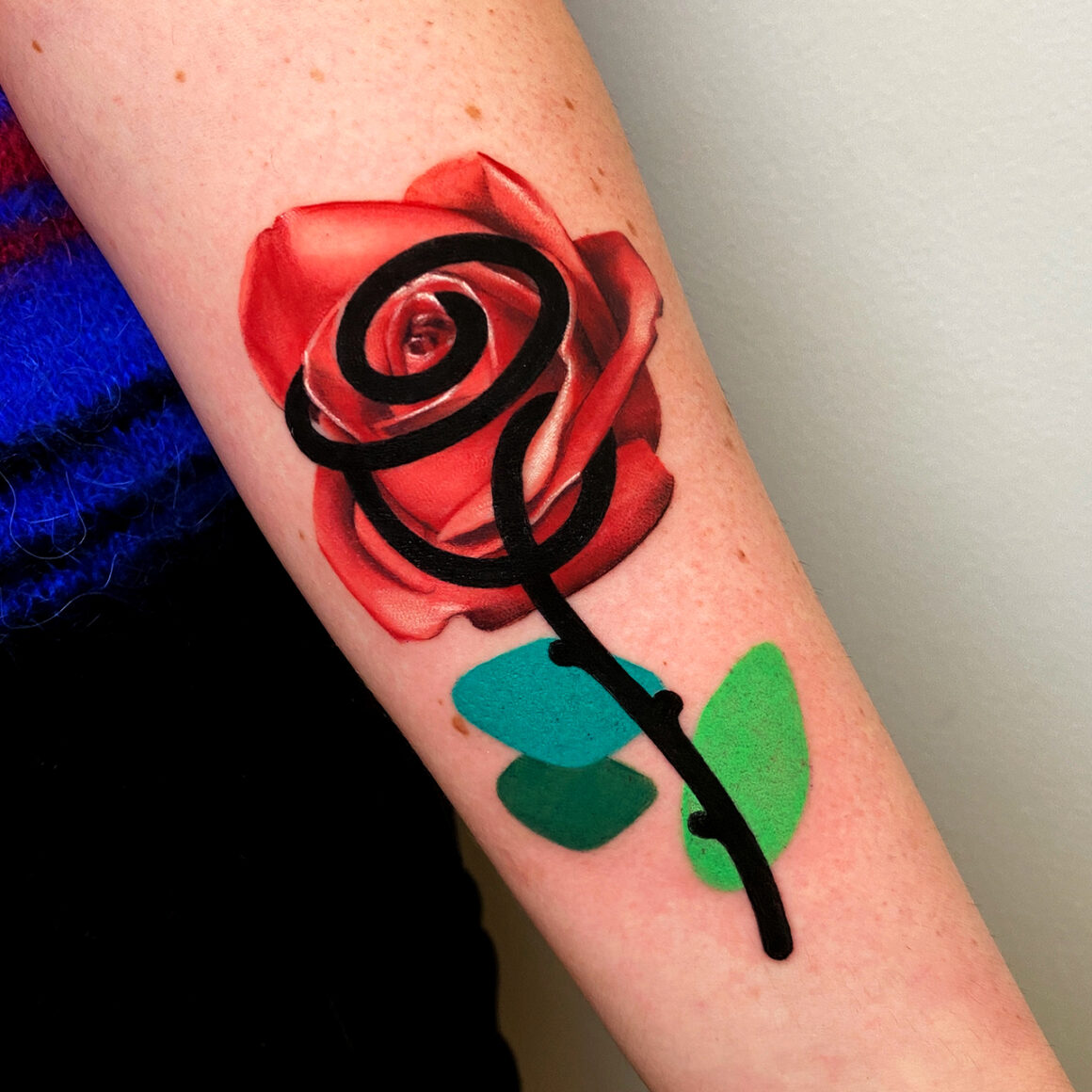 Have you got any any special guest spots or conventions planned for the coming months?
Every year, just for luck, I jot down all my goals in my diary. For example, London was one of the destinations I'd marked (and dreamed of) for years and luckily, in 2019, I finally got to take part in the legendary London Tattoo Convention. It was a huge achievement for me. Another major event I never fail to put in my diary is the Paris Convention… Unfortunately, I haven't had a chance to take part there yet, but – you know the way it is – I keep on hoping every year!