Baki is a very talented tattoo artist from South Korea, specialized in Japanese Tattoos. His style is influenced by Ichibay – his primary reference and inspiration – but his own work has a strong personal touch. Read the interview to discover more…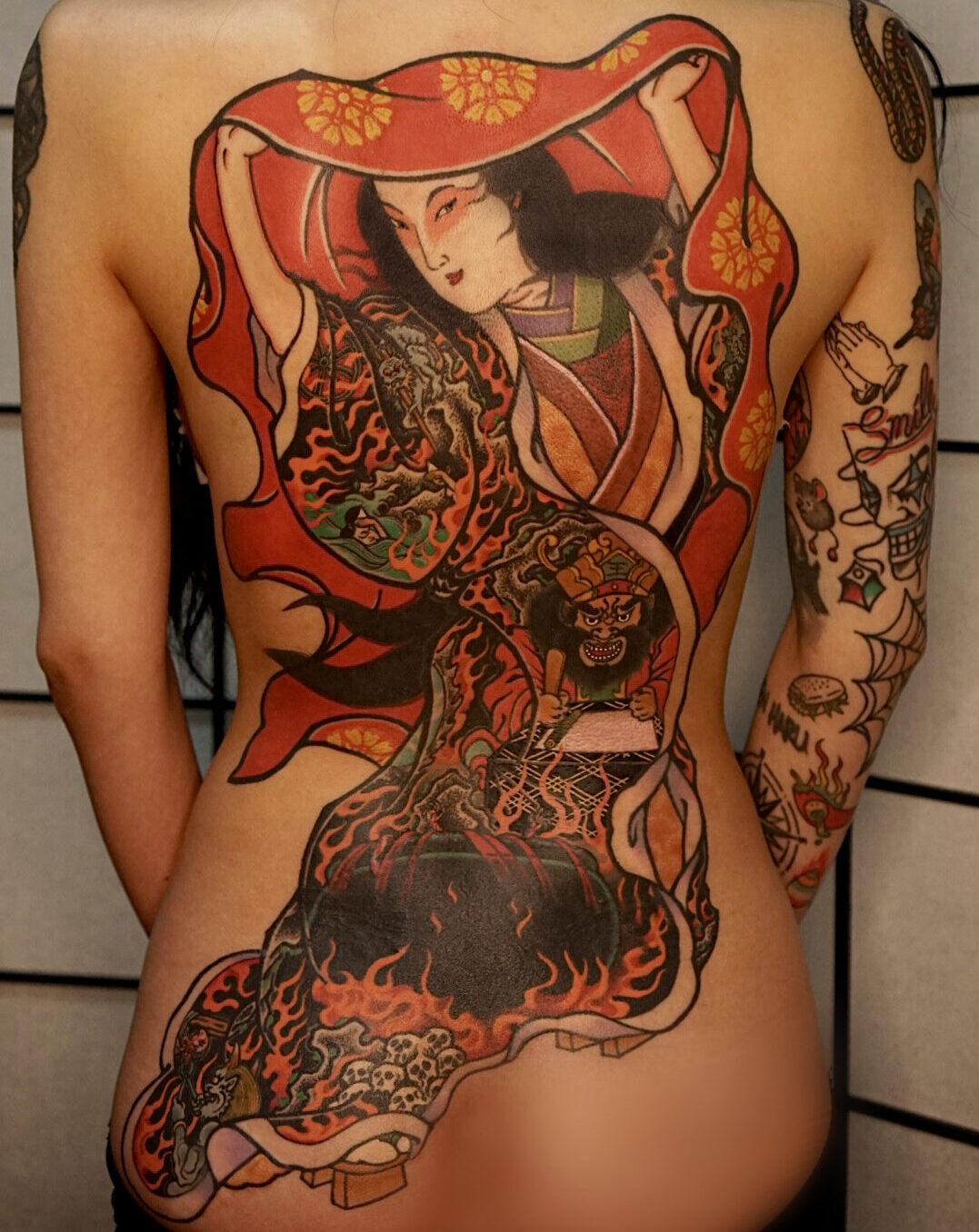 Hi Baki, how would you introduce yourself to the readers of Tattoo Life?
Hey everyone. My name is Baki and I am a tattoo artist from South Korea. I am part of the Orient Tattoo family and I specialize in Japanese Tattoos.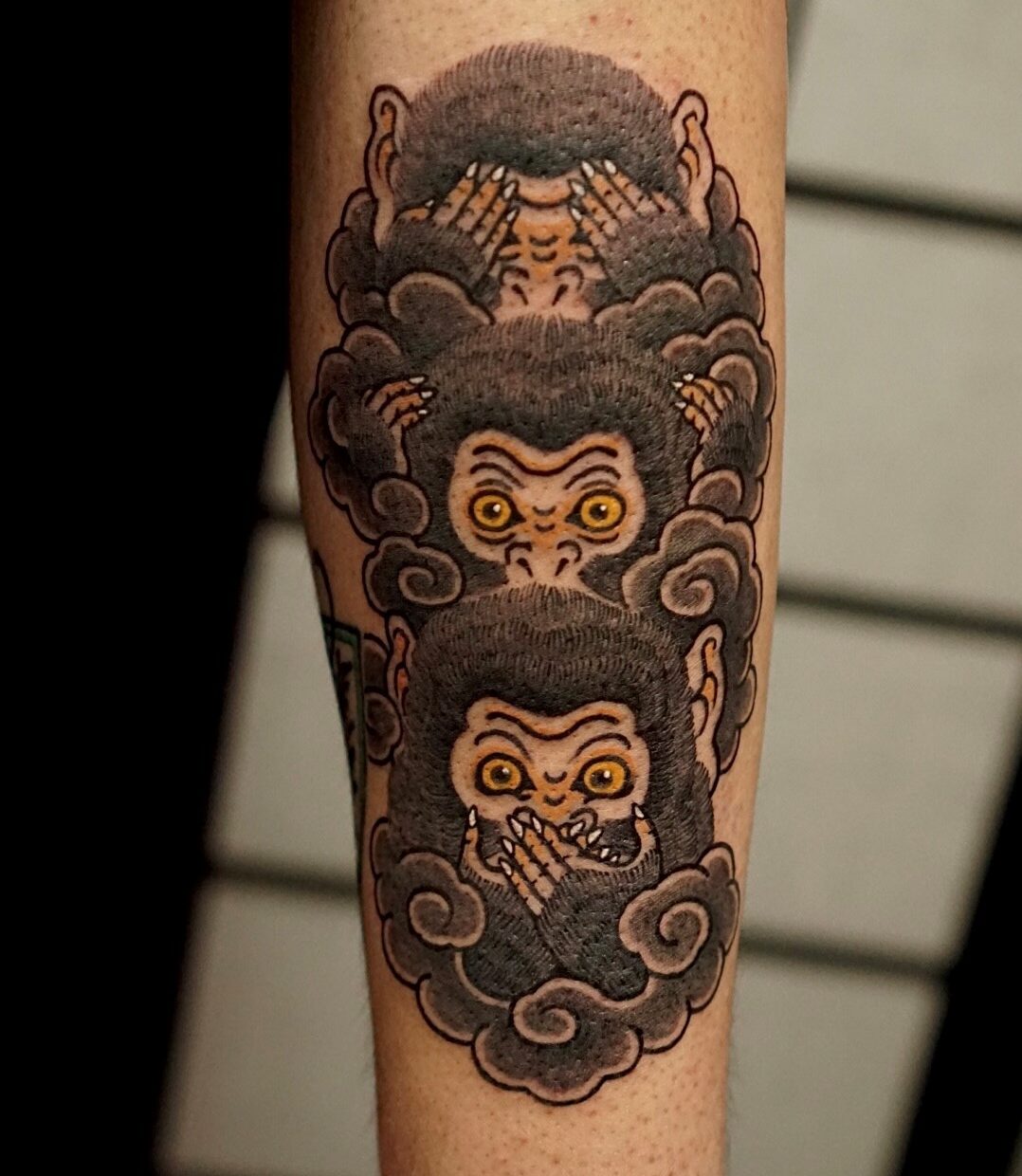 How did your career in the tattoo world start?
I started back in 2007 when a very close friend of mine introduced me to tattoos. I got hooked, quit my job, and started my career as an artist.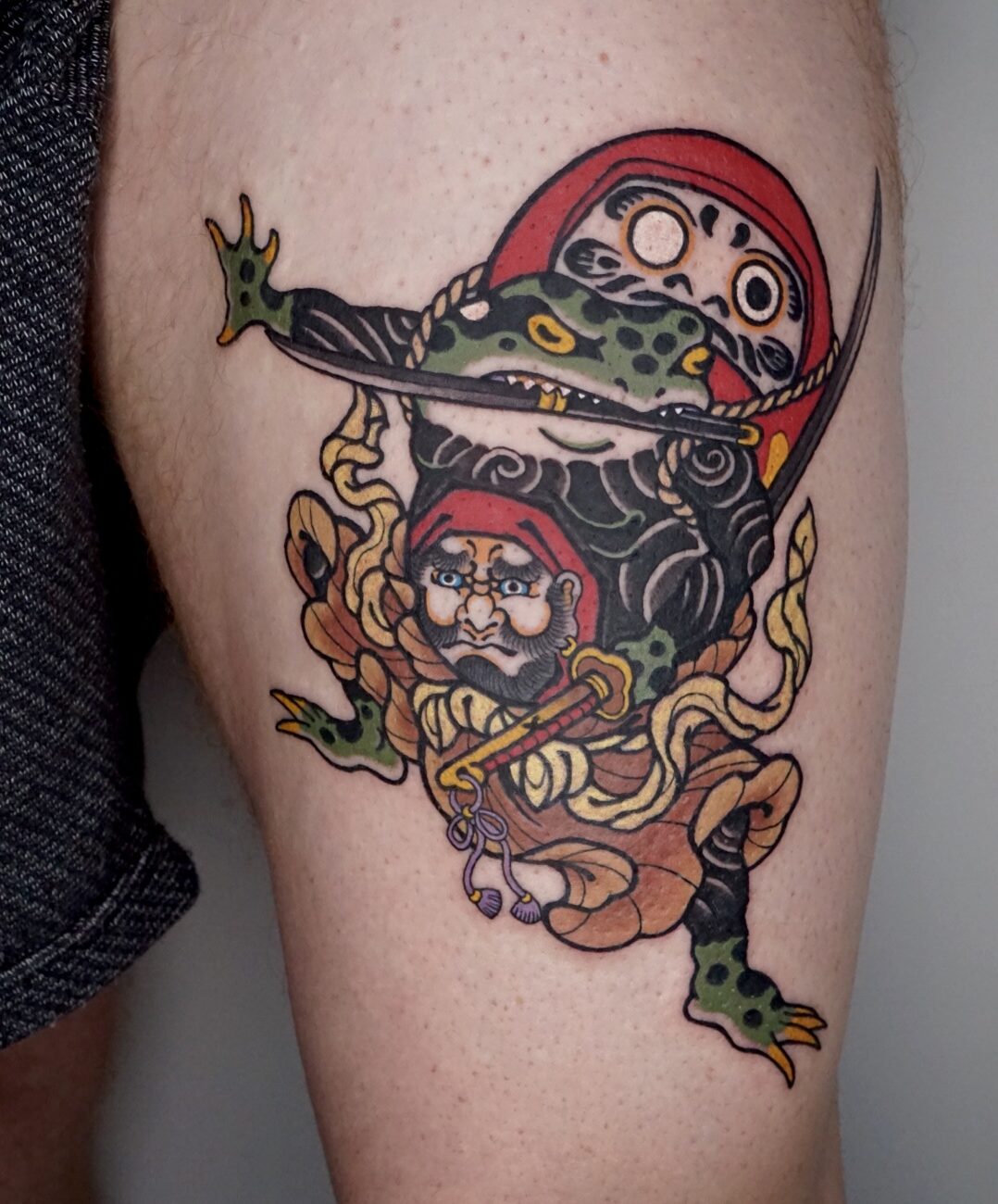 How has your style evolved over the years and how would you describe it?
When I first started, I couldn't grasp a specific style due to the lack of time to study. However, about three years after I started, I came across the tattoos and drawings of Ichibay San and studied from him. He has been a huge influence on my current style and I consider him to be the best tattoo artist.
I also had the opportunity to meet him in person and became even more influenced.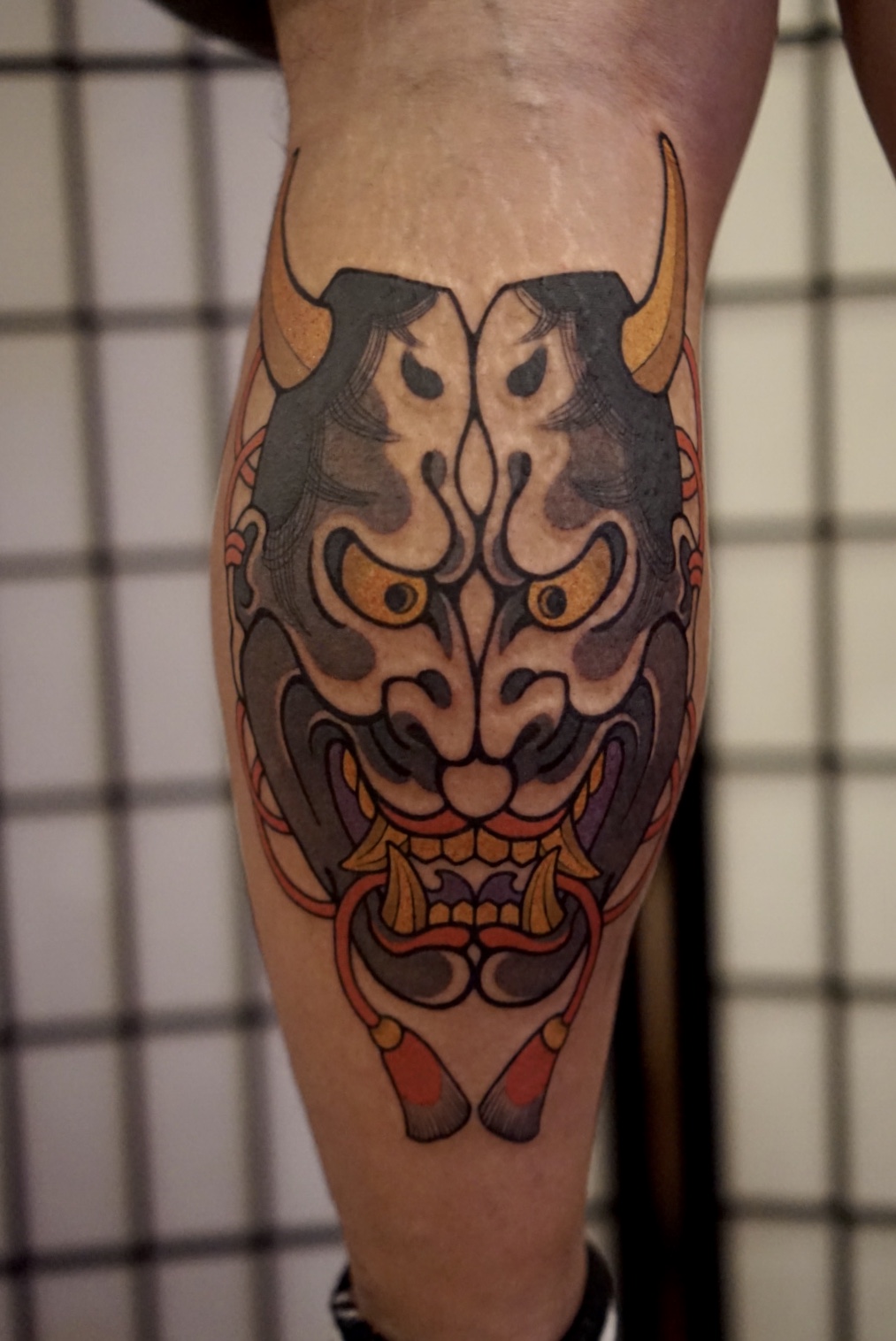 What are your favorite subjects of the Eastern tradition and how do you reinterpret them with your personal touch?
I have great respect for Eastern traditional styles. And I do want to say that my tattoos represent the Eastern traditional styles, however, I include my own personal touch to my art, where I make it fun and stylish for my clients.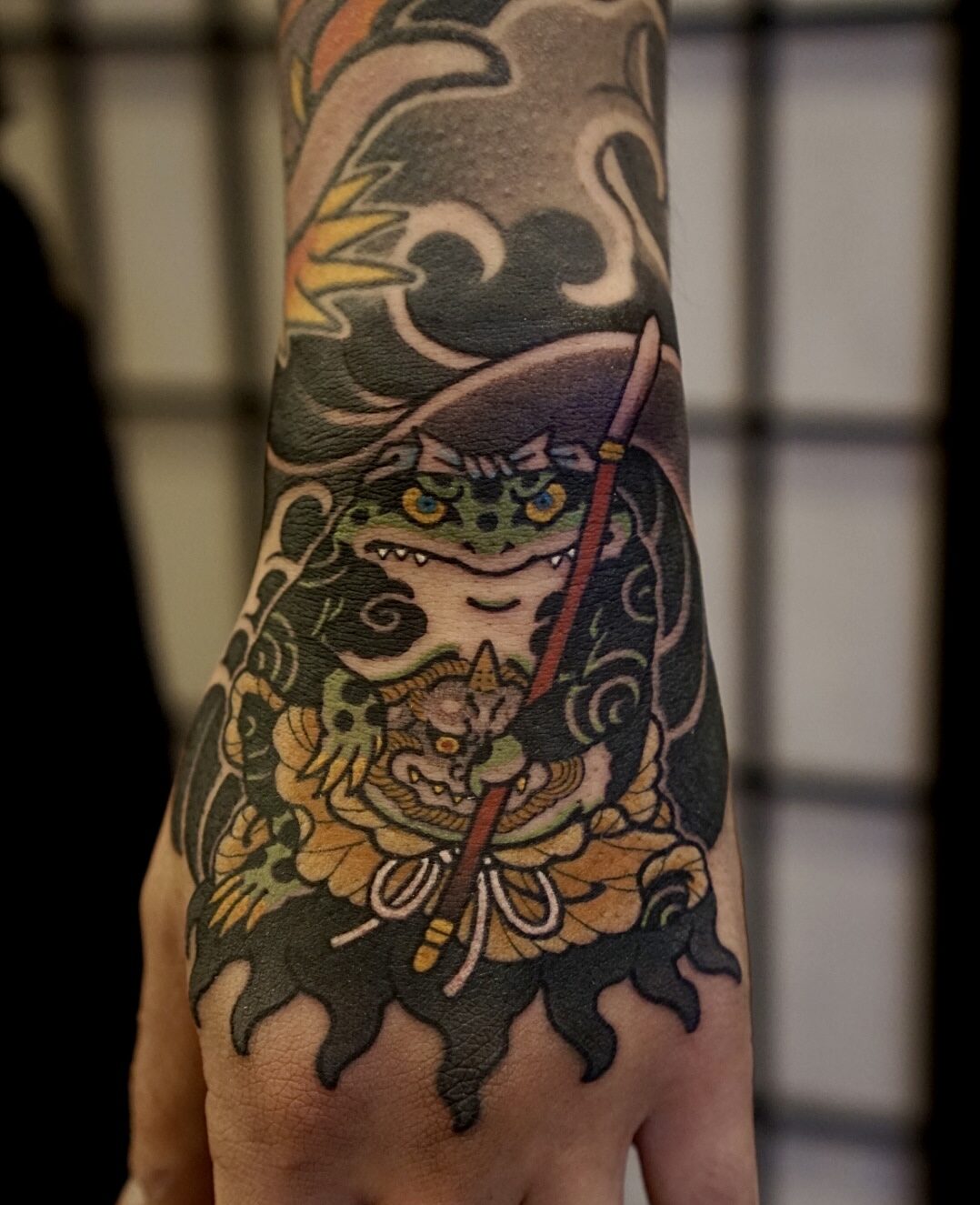 Let's talk about your technique: do you want to share some "secrets" with us?
Honestly, I don't think I have any secrets or fancy techniques (He laughs – ed.). I think it's just my 14-year experience that makes me do what I do now!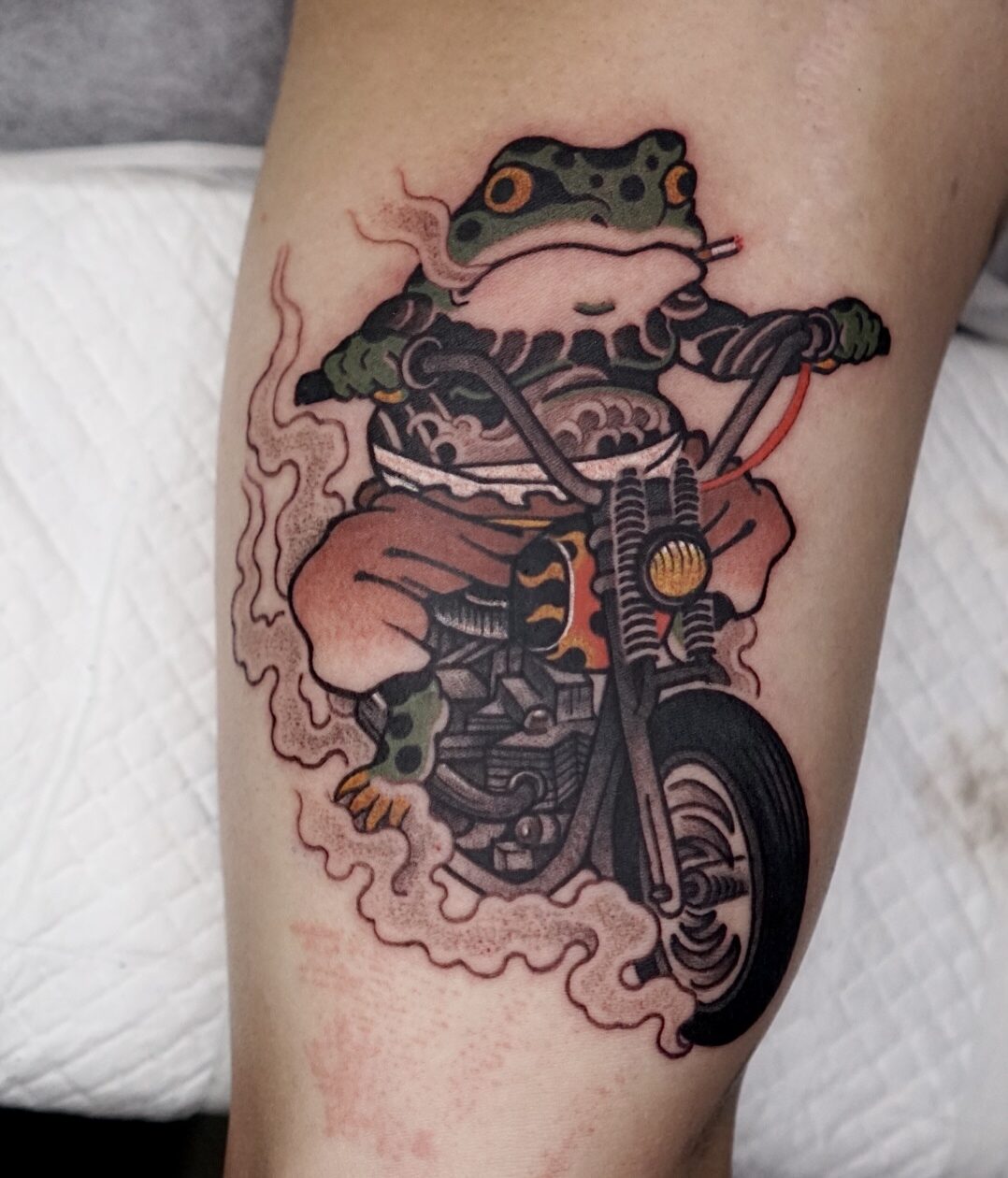 Where do you work and who do you work with?
Currently, I work in the city of Busan, which is located in South Korea. I work in a private shop with my wife, QSUN, and TAYMON. You can check out their Instagram pages – QSUN_OTS and TAYMON_OTS. Please, please check them out.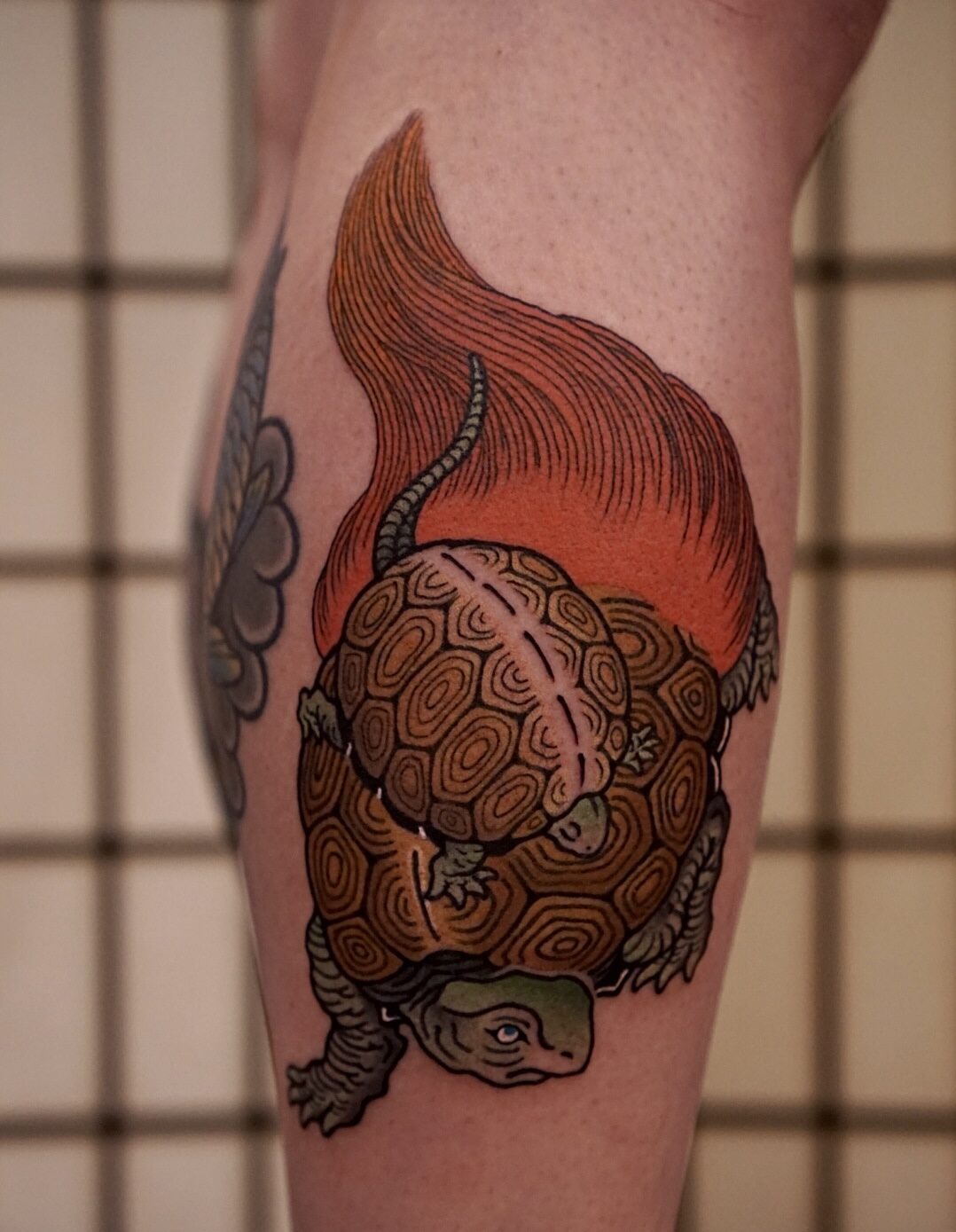 How would you describe the tattoo scene in your country?
Unfortunately, Korea is still a country where tattoos are illegal. Ironically, although it is illegal, there are many people who get tattoos. Therefore, I think there are many advantages and disadvantages to it. And to speak in-depth about the culture, it is too broad.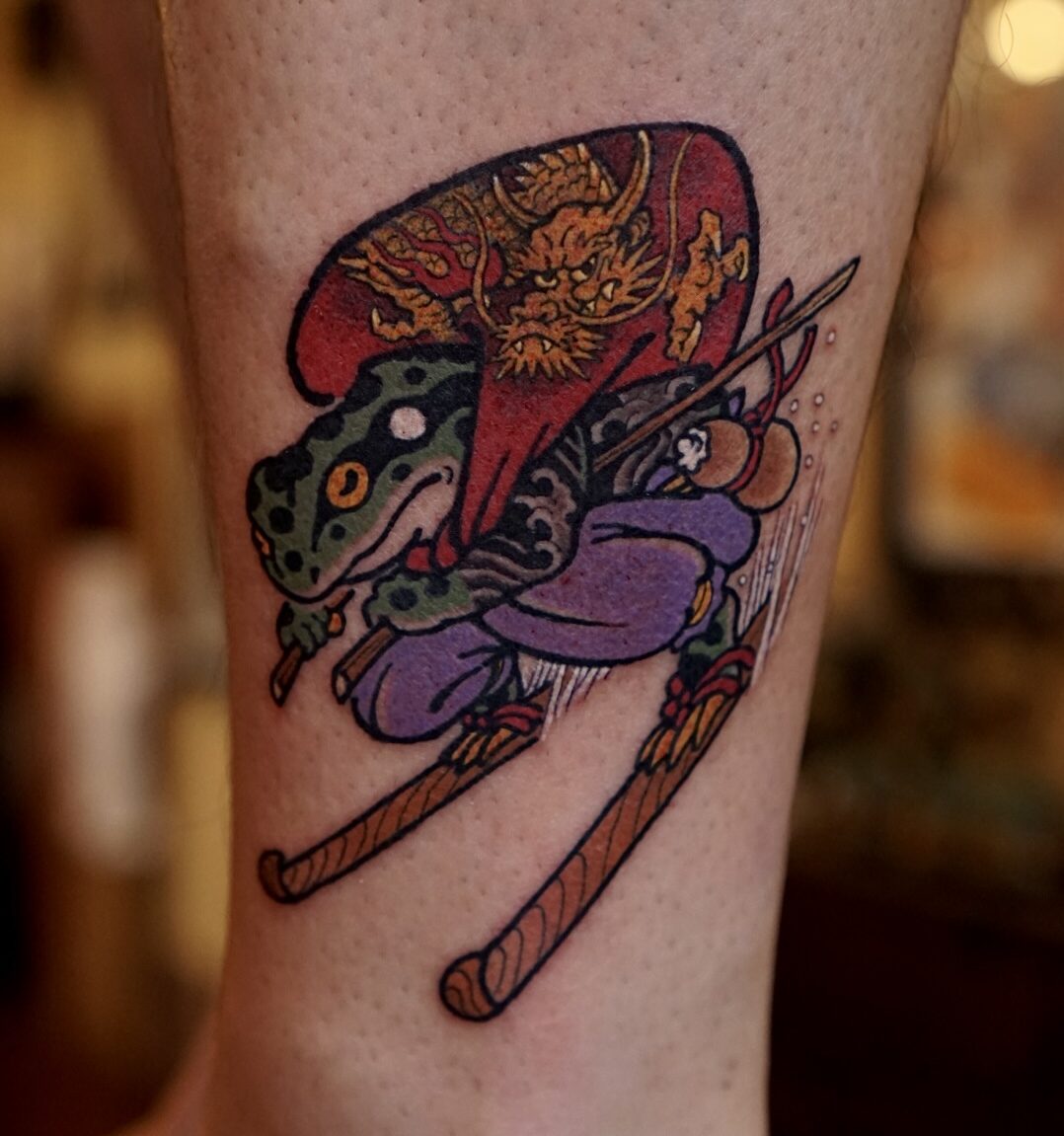 What are your biggest passions besides tattooing?
I haven't found any other passion. I want to keep tattooing until I die. Tattoos have completely changed my life. Therefore, I do my best for the clients that seek me.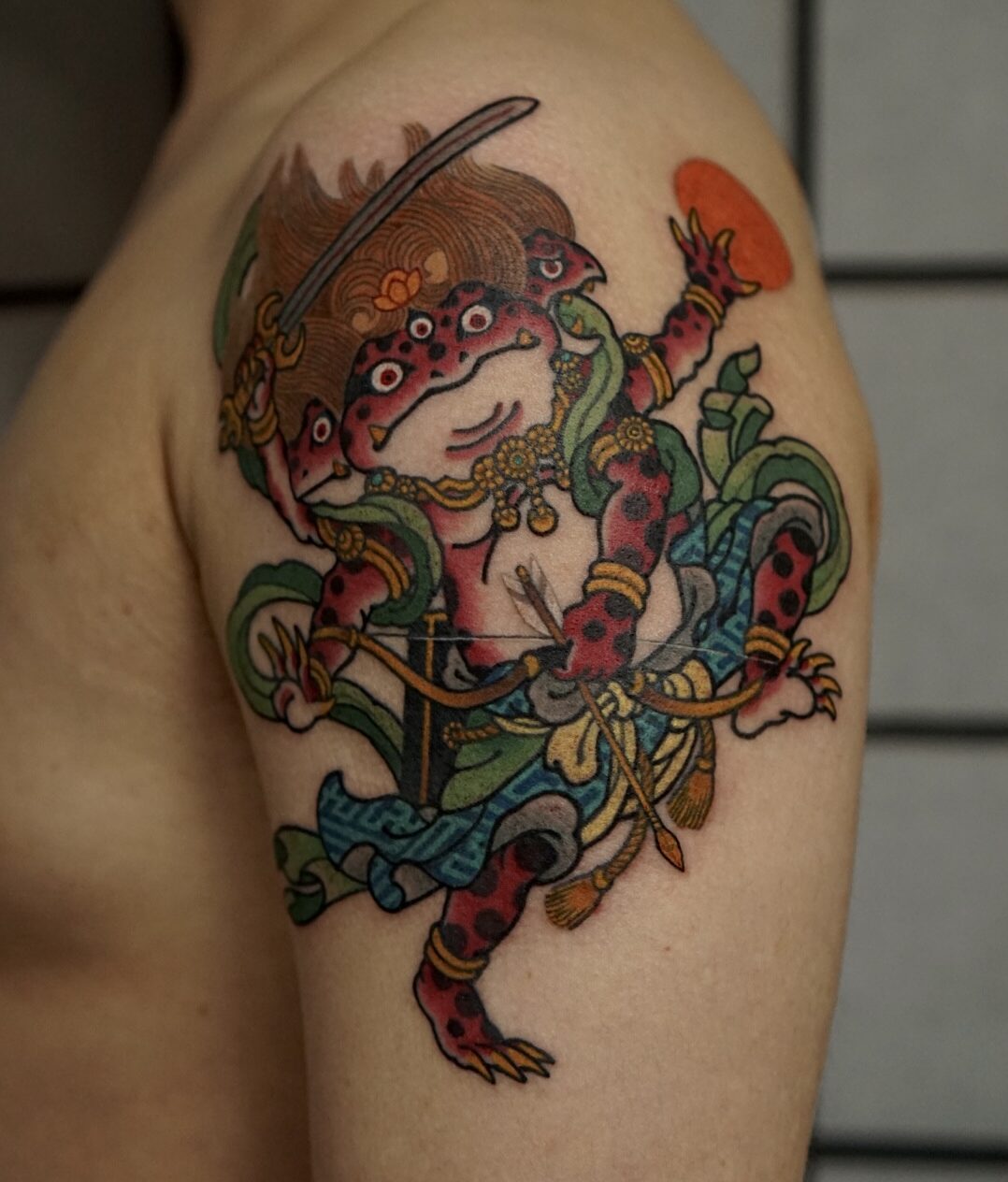 What are the best memories of your past and what are your plans for the future?
Being an artist, I was able to make many friends, both locally and globally. I was also able to meet many artists and have made solid relationships with many of them.
I have also received different tattoos from those artists as well.
I would say the memories that I share with them are the best and I do miss them a lot. My plan for the future is to meet my friends again, once COVID is over.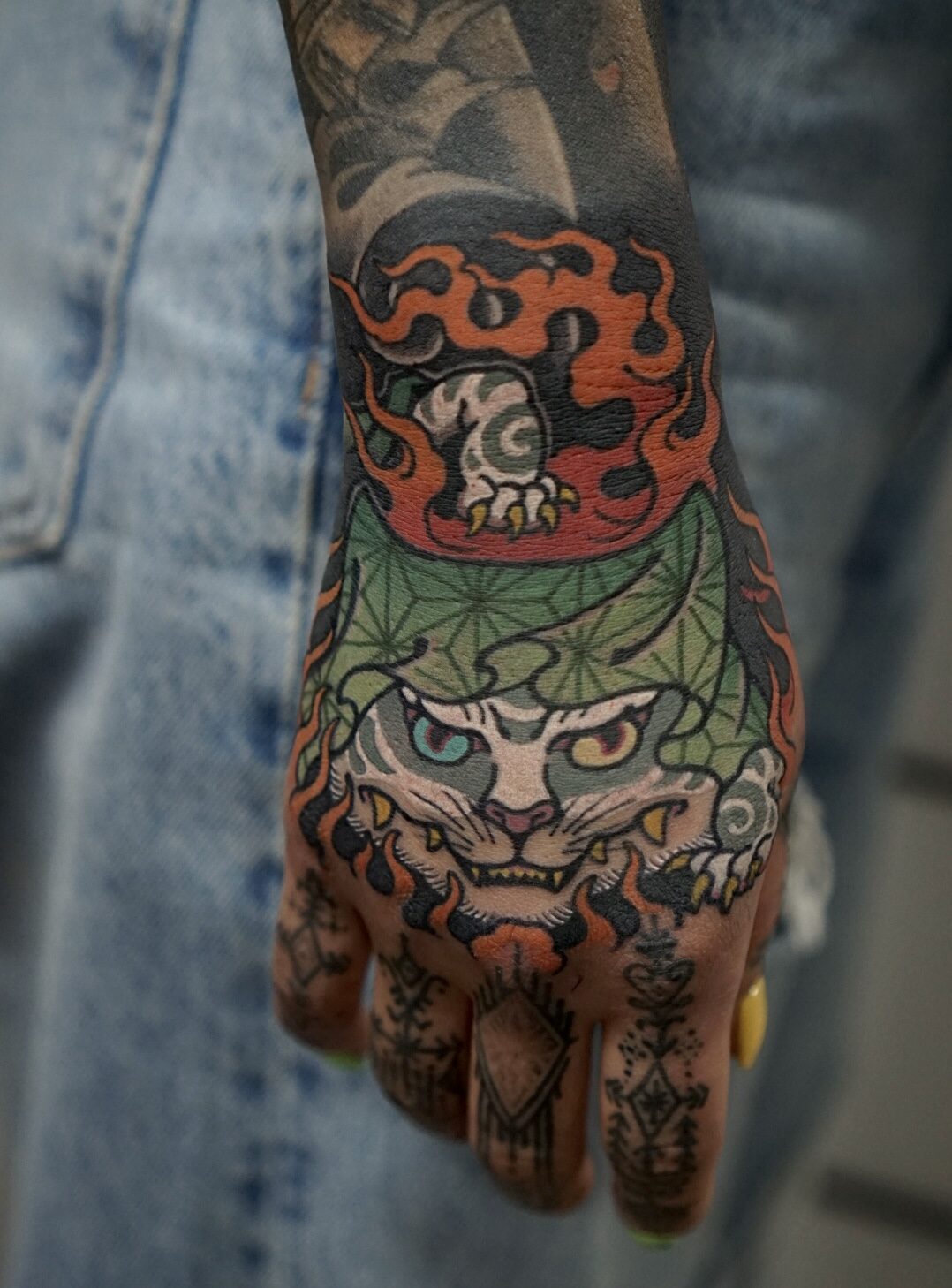 Do you want to add something that I didn't ask before we say goodbye?
First of all, I am honored and grateful to have an interview with you guys. I am going to work hard and do my best. I know that these are hard times since we're under a pandemic, but I hope everyone stays strong and positive. I wish everyone the best of health and happiness. Thank you.
Thank you, Baki!