Imagine planet Earth without its oceans. You would be imagining a planet without life. Scientists believe that because of the oceans, the evolution of cells formed the living planet Earth.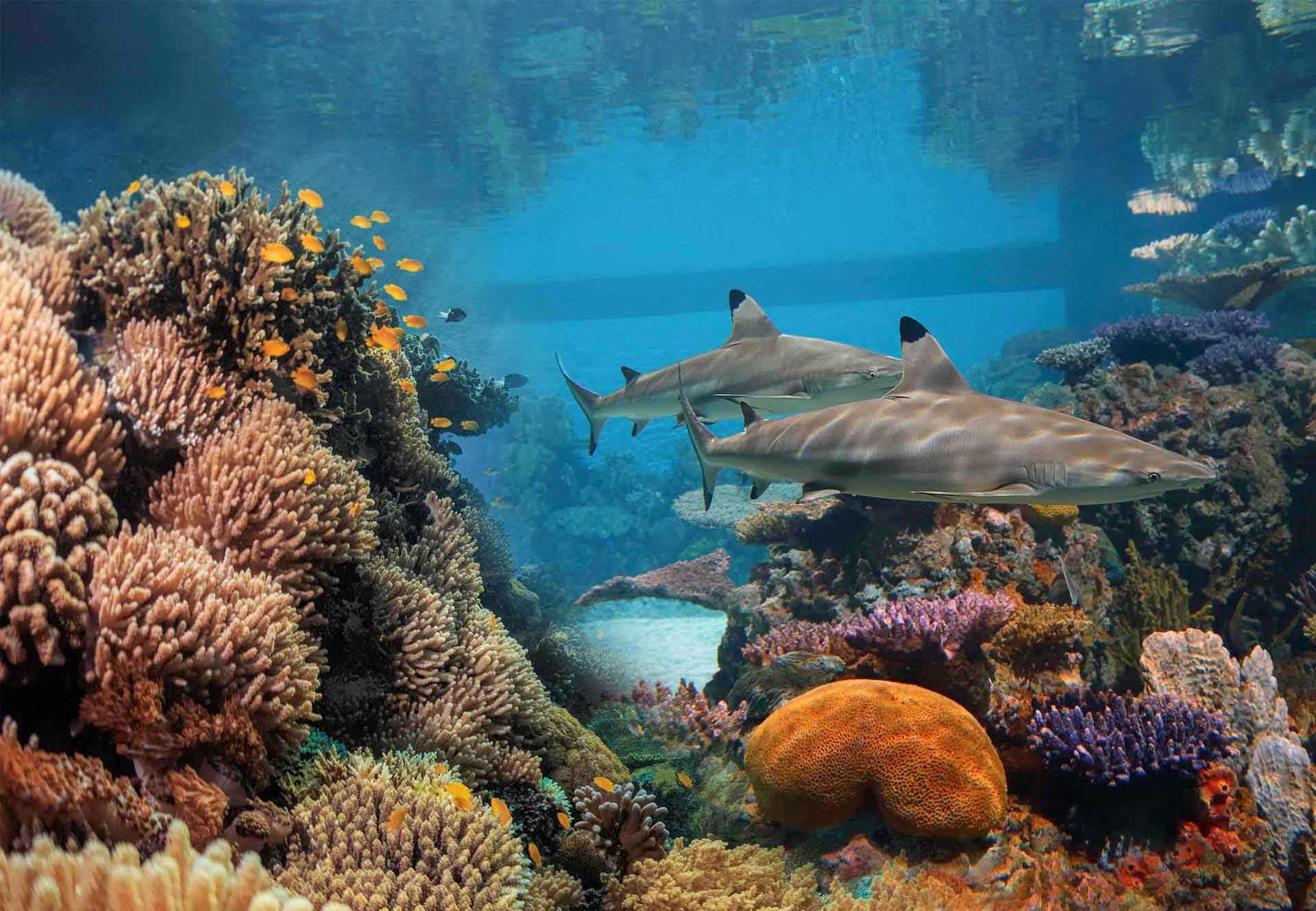 In 2001 Eddie Kolos came up with the innovative idea for H2Ocean. He wanted to create a first aid product line using the healing powers of the ocean. A patent was granted for this novel concept to reconstitute the most vibrant living sea on earth, the Red Sea, by mixing the perfect combination of unrefined organic Red Sea Salt, H2O, and the finest natural ingredients to heal your skin fast with minimal scarring.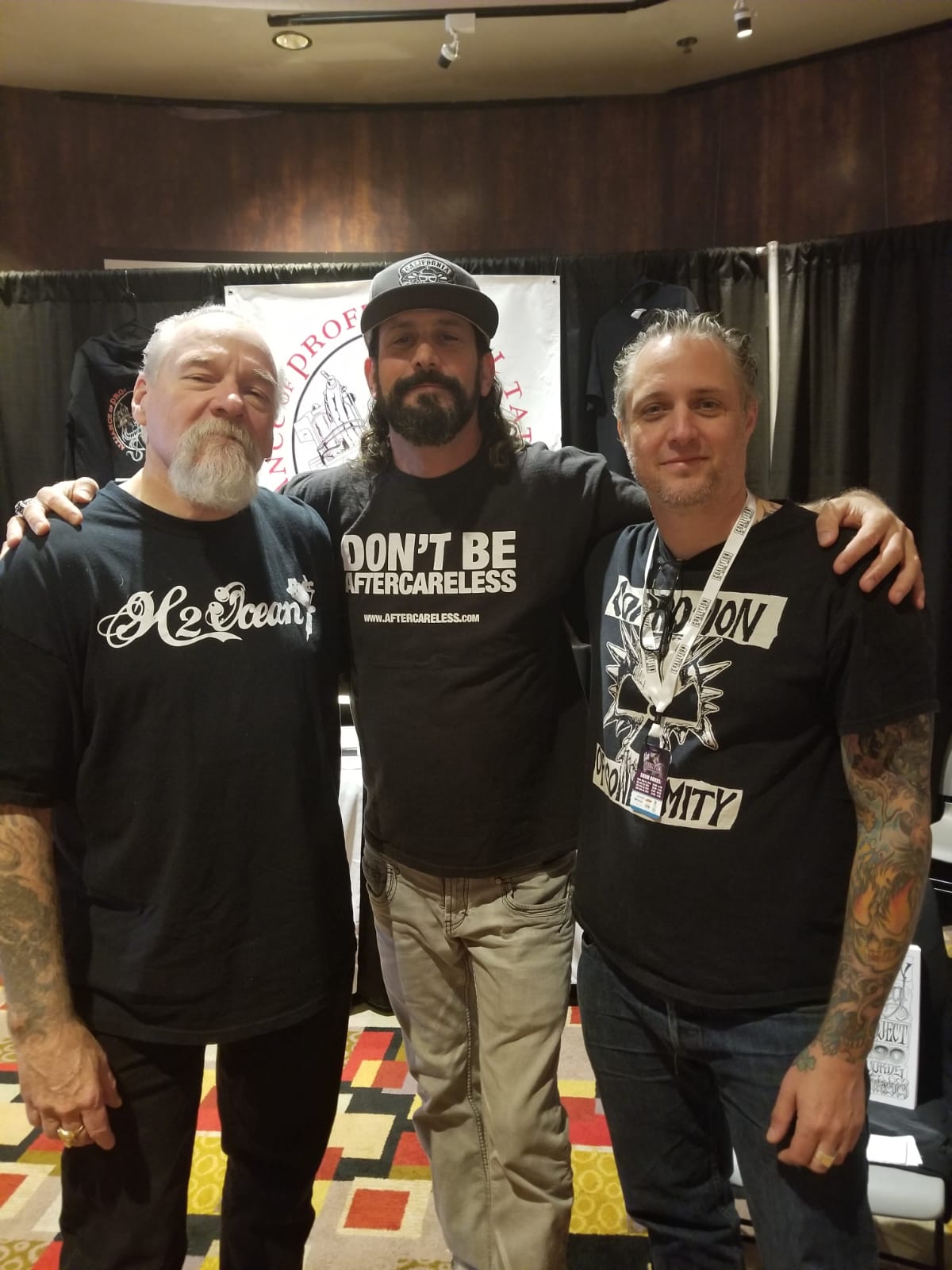 H2Ocean was the first aftercare specifically formulated for body piercings and continues to be the most highly recommended on the market today. The Piercing Aftercare Spray was H2Ocean's original product with an antibacterial enzyme that is found in your body's saline system. Lysozyme is a very important enzyme that helps to prevent harmful bacteria from entering our body, thus preventing illness and infection.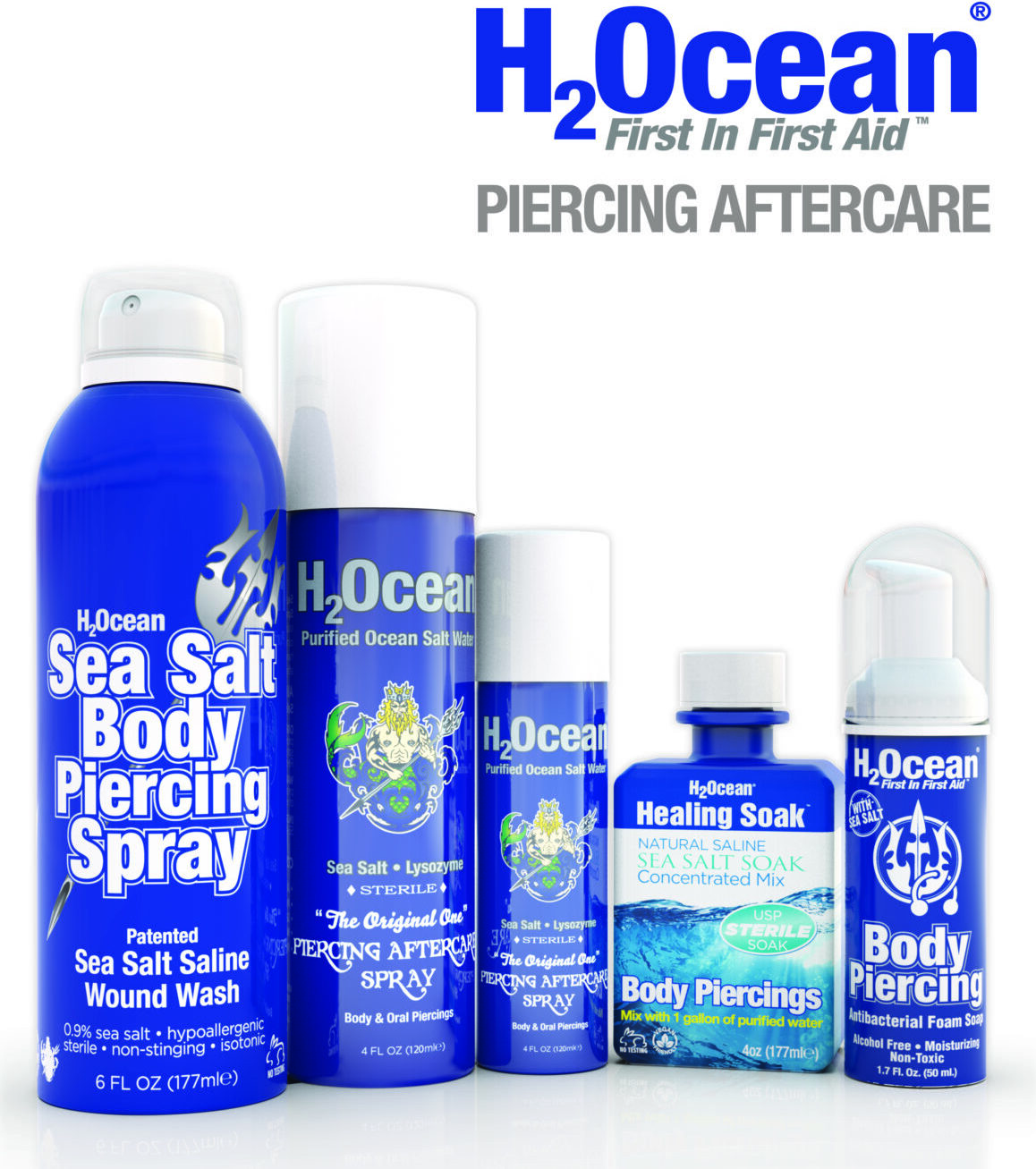 H2Ocean has since launched the Sea Salt Body Piercing Wound Wash Spray in our 6oz sterile bag in can and the easy to mix concentrated Sea Salt Soak which is perfectly measured for a one gallon solution. Both of these products are isotonic .09% saline.
Oral care has sea salt written all over it! What dentist doesn't recommend a warm salt rinse after a procedure when healing the inside of your mouth. H2Ocean has the perfectly balanced ingredients to heal your pierced tongue or lip. With natural flavors of Lemon Ice or Arctic mint, you will experience a tangy clean refreshed healthy mouth. It is even safe to swallow as the salt, enzyme and xylitol are naturally found in your body.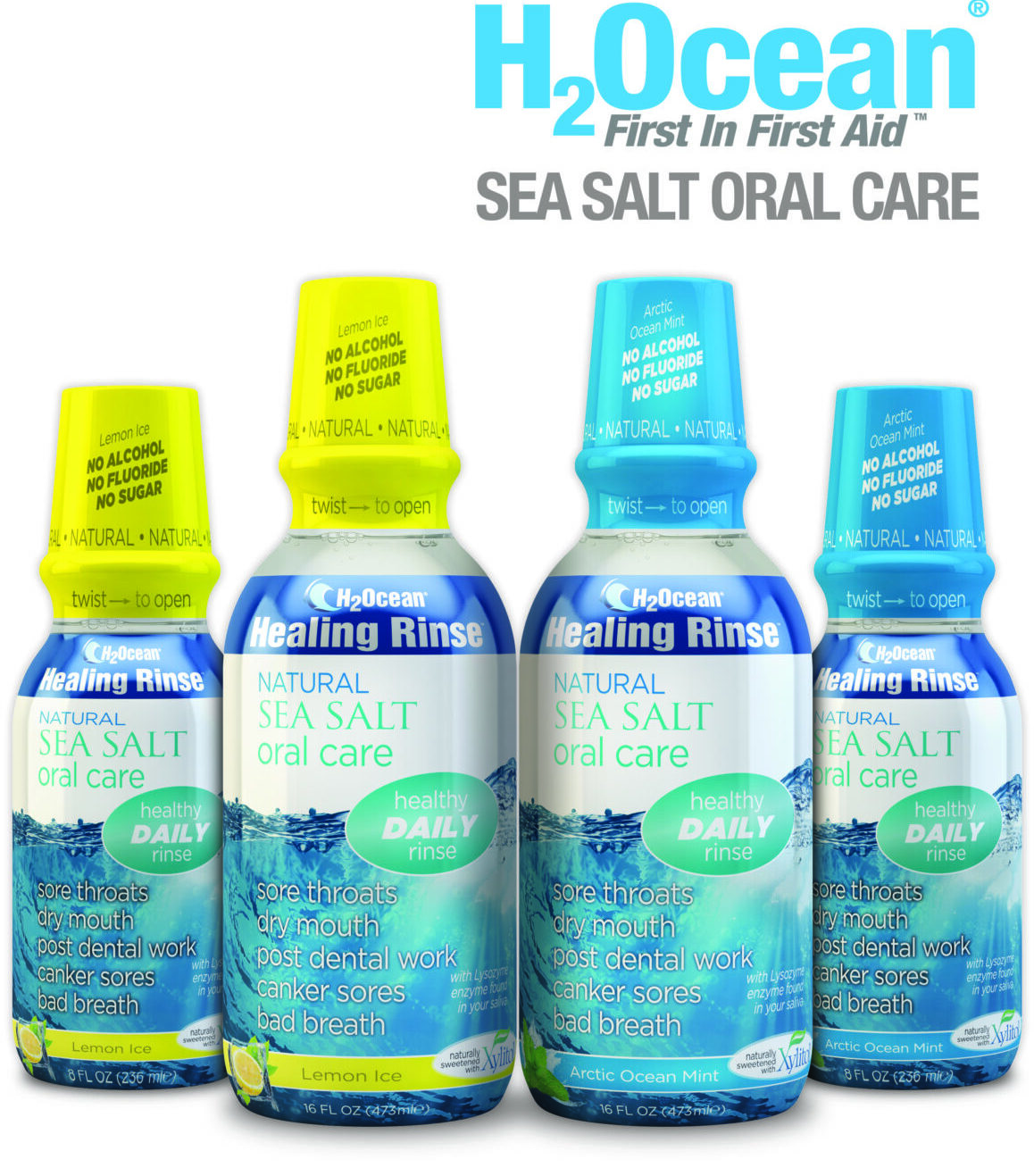 Clinical studies have found H2Ocean's mouth rinses are a very effective natural antibacterial solution that has been proven to reduce dental cavities, tooth decay and gingivitis. We are happy to say many cancer and diabetic patients have a safer natural alternative to use for their oral conditions that works better than the harsh chemical mouth rinses.
H2Ocan has you covered when it comes to tattoo aftercare with the first ever kits on the market. Ultimate Tattoo Care and Extreme Tattoo Care both contain the highest quality products that are easy to use. Both kits have the Blue Green Foam Soap that makes cleaning your tattoo very effective on the go. The antibacterial FDA approved soap washes the oozing plasma, blood and excess ink off your skin without harsh, stinging chemicals.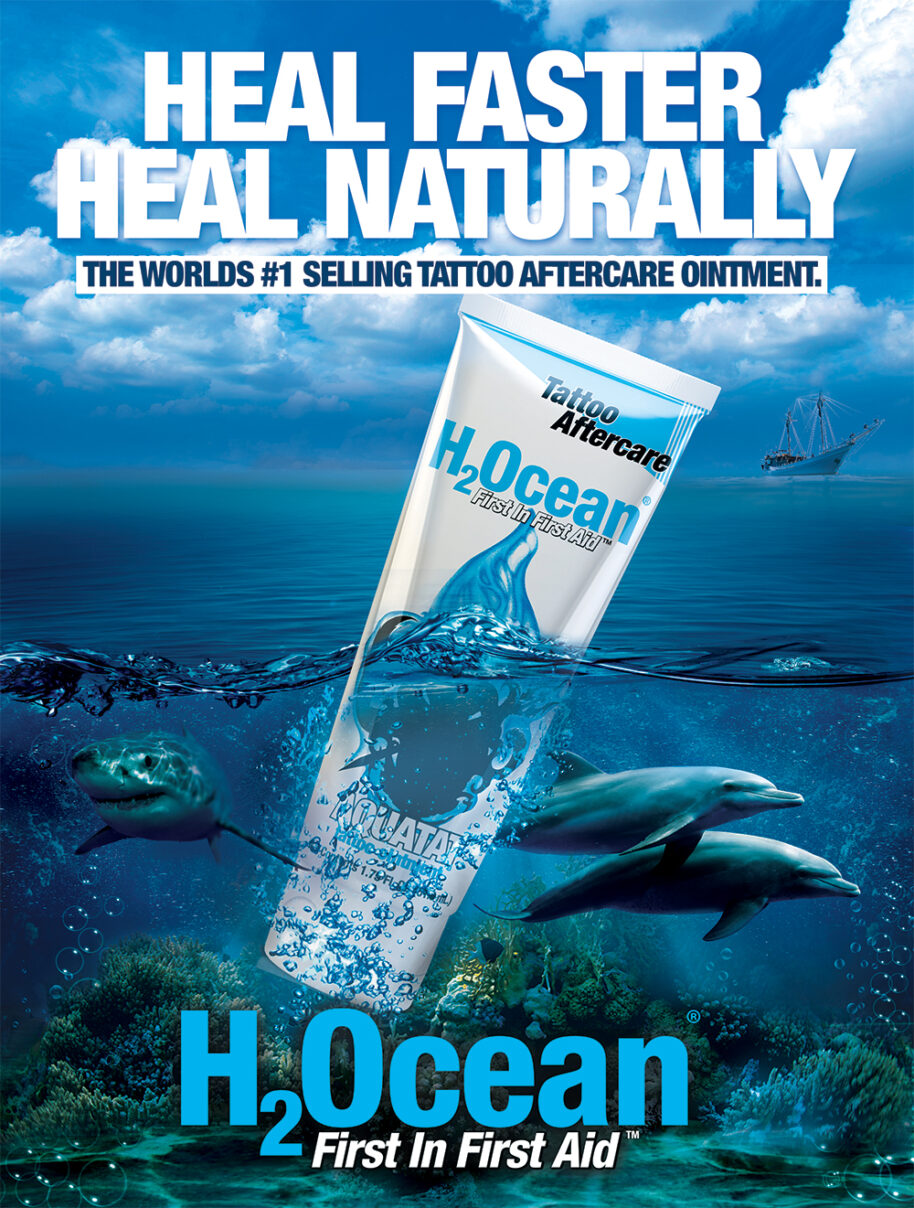 The Ultimate Tattoo Care Kit contains the water based unscented Ocean Care Cream and barrier Ocean Foam to heal your tattoo in 5 to 7 days. The Extreme Tattoo Care Kit contains the ointment based Aquatat and the unscented Ocean Care Cream to heal the areas that are extremely hard to heal. It keeps the area more moist to prevent drying and cracking. It really keeps all of the minerals and vitamins in your skin to help it heal fast and prevent scabbing.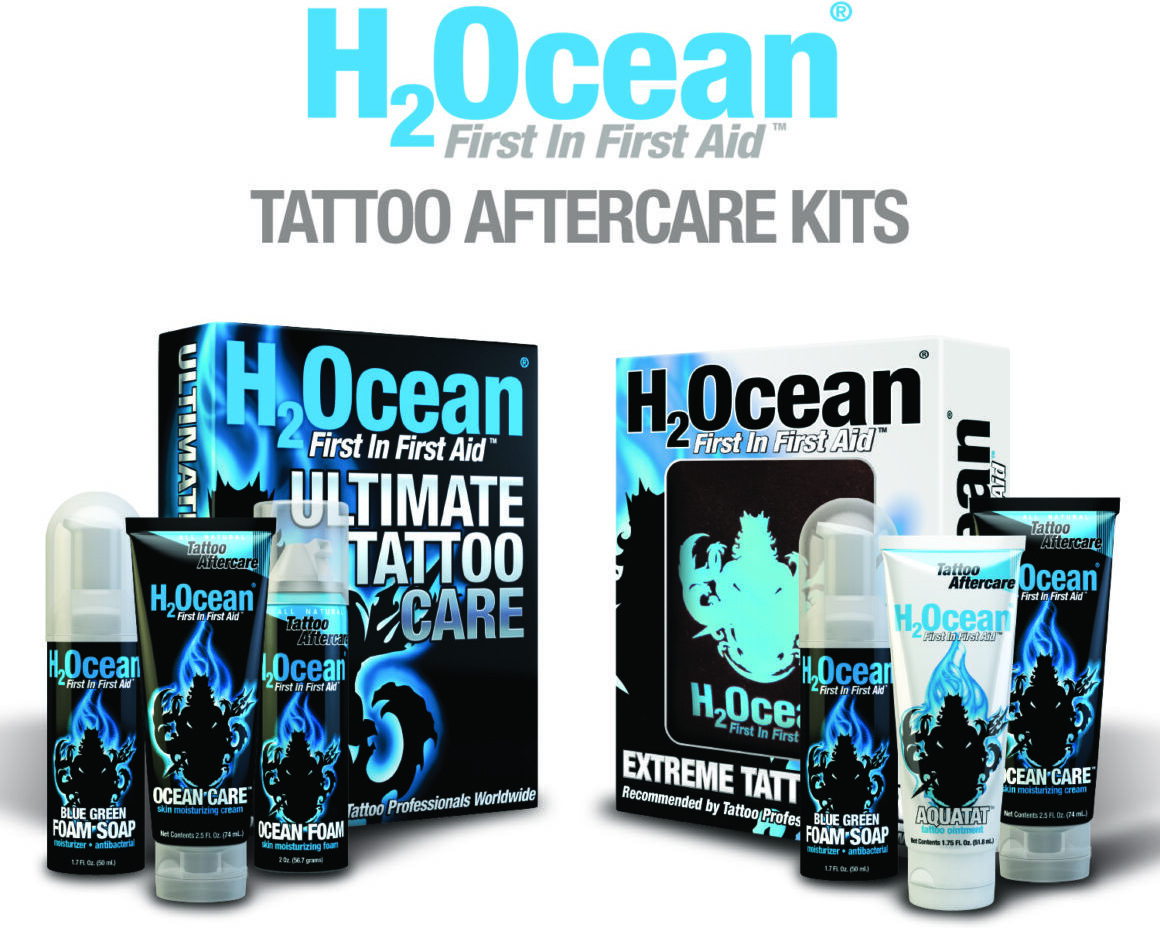 H2Ocean's glides, soaps and numbing products are the #1 choice for top tattoo professionals. It is during the tattooing process that the healing, cleaning, and soothing of the dermal cells is of the greatest importance for a properly healed tattoo.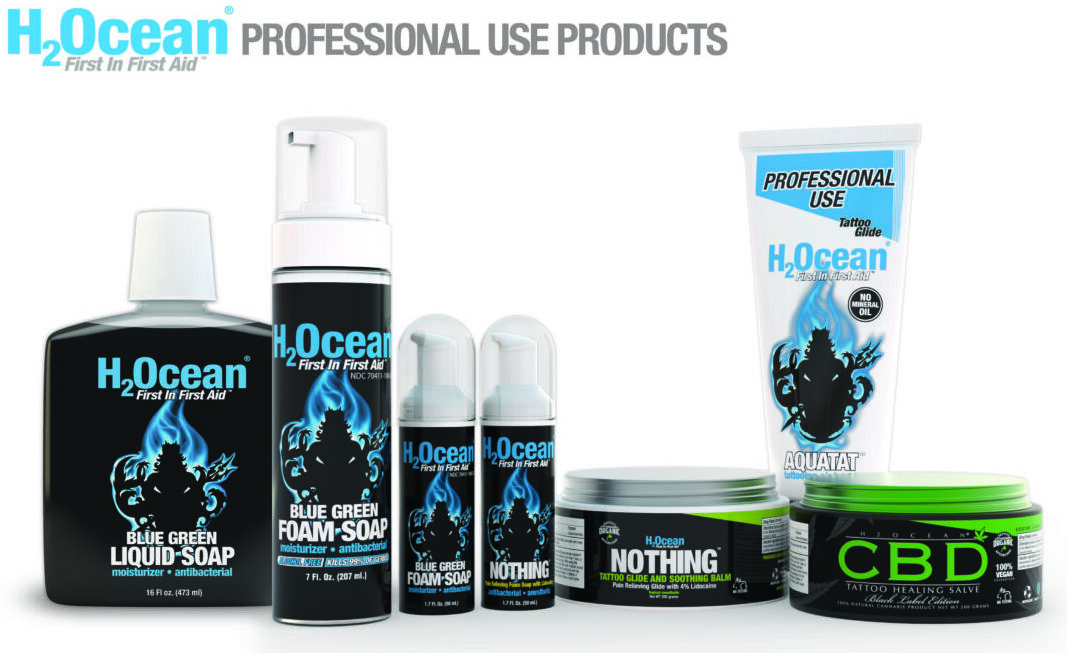 H2Ocean has thought of everything as the leader in innovative natural technological products. Our team listens to the artists who tell us what they want and we make it happen. Check out our new website and look out for the newest H2Ocean CBD pain relieving glide and aftercare.