Carmen is a young German mother who collects Traditional tattoos, choosing subjects with a clear and solid image. She loves flowers and the tulip is her absolute favourite one, her dream is to learn tattooing, as she tells us in this interview.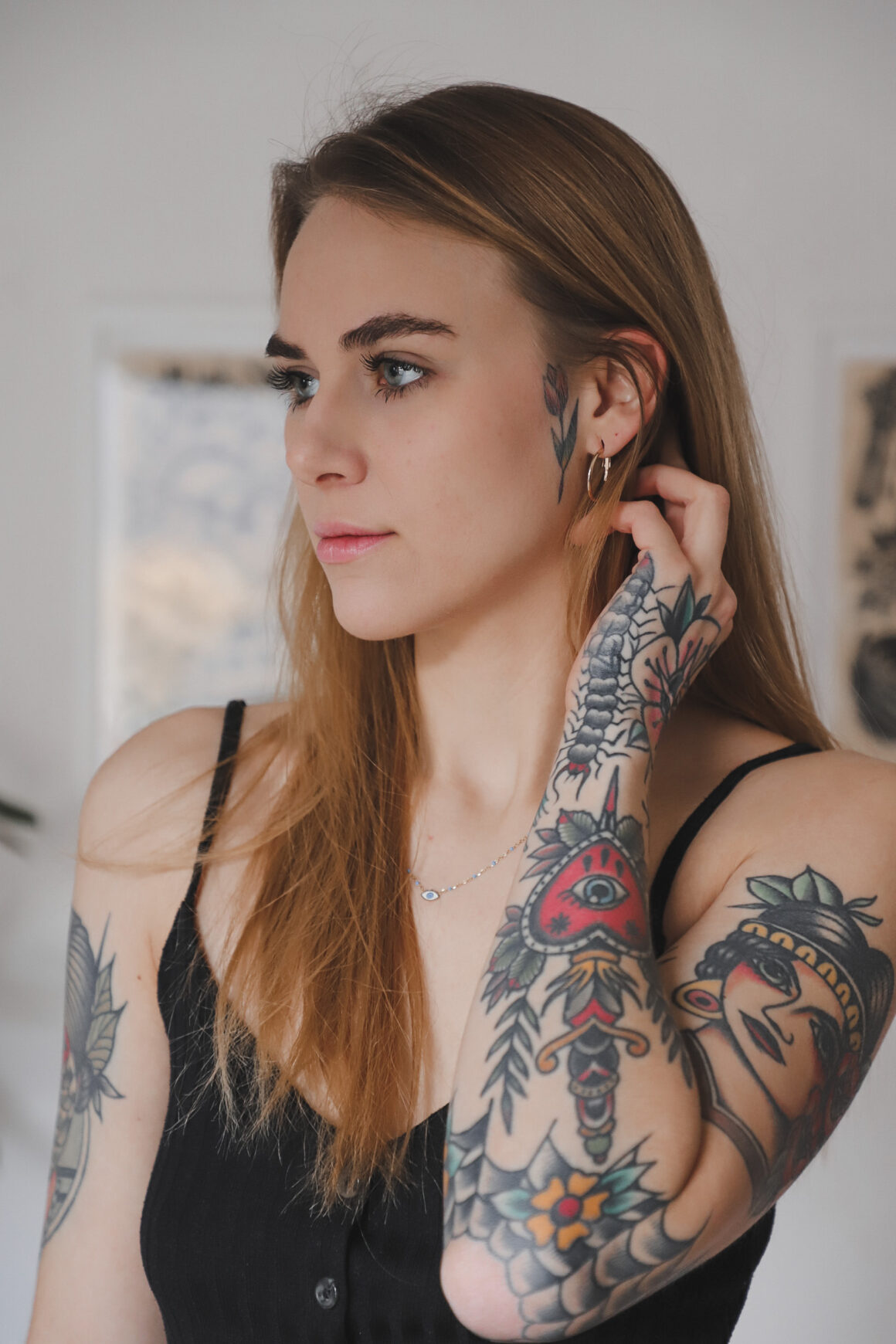 Hello Carmen nice to meet you! You are a young and fresh tattoo collector. Would you like to introduce you to our Tattoo Life readers?
Hello everybody! My name is Carmen I'm 25 years old and I come from Germany.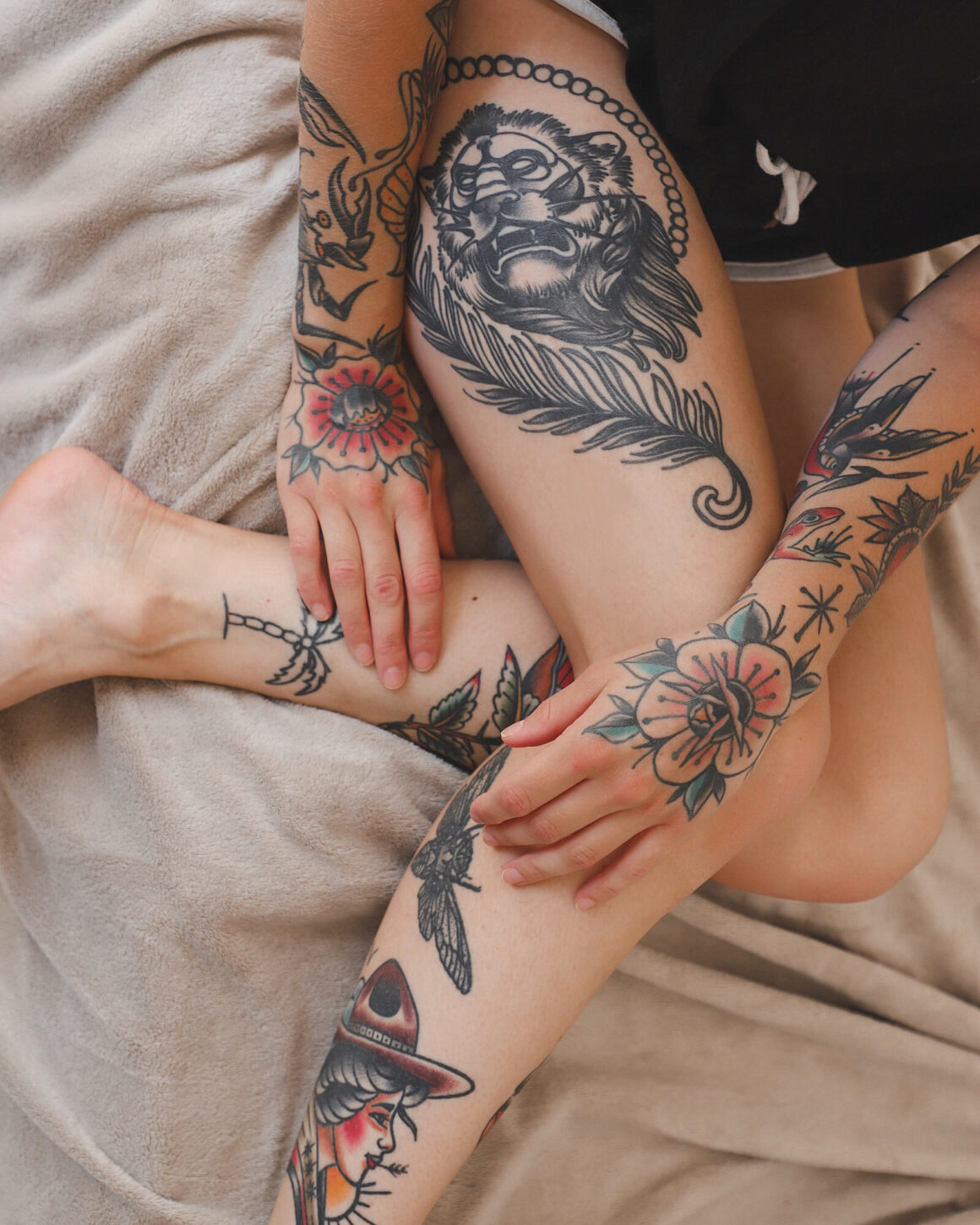 What do you do for a living?
I'm a mother of two beautiful little girls. I started to learn tattooing and I hope I can go on with it soon!
When did your passion for tattoos start?
When I was 14 I knew I wanted to be covered in tattoos. Turning 19 I got my first tattoo and after that the addiction started.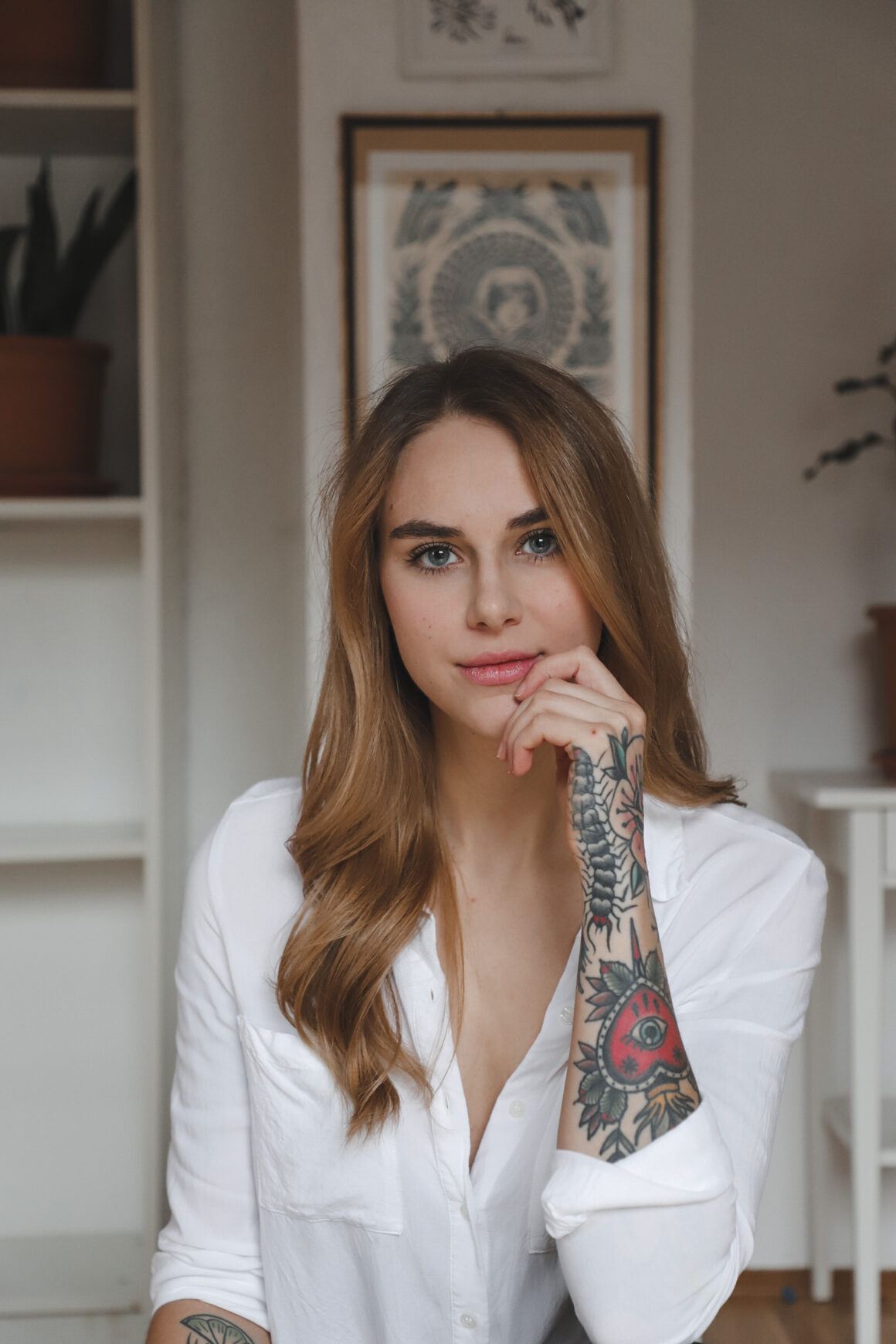 You love the Traditional style, why is it and who are your favourite tattoo artists?
I love bold lines and solid colours in tattoos. Its looking so clean. I love to get tattoos by different artists. Stefan Pauli, Jeroen van Dijk, Dennis Bebenroth, Davee Blows, Grubykruk and some small pieces by tattoo apprentices. And many more artists in my plans.
What do tattoos represent for you?
It's art. Some like to hang it on their home walls. I love to cover my body with it.
How do you choose the subjects of your tattoos?
I love to let the artist freehand or choose a subject they really would like to tattoo. It's really important for me that they have artistic freedom.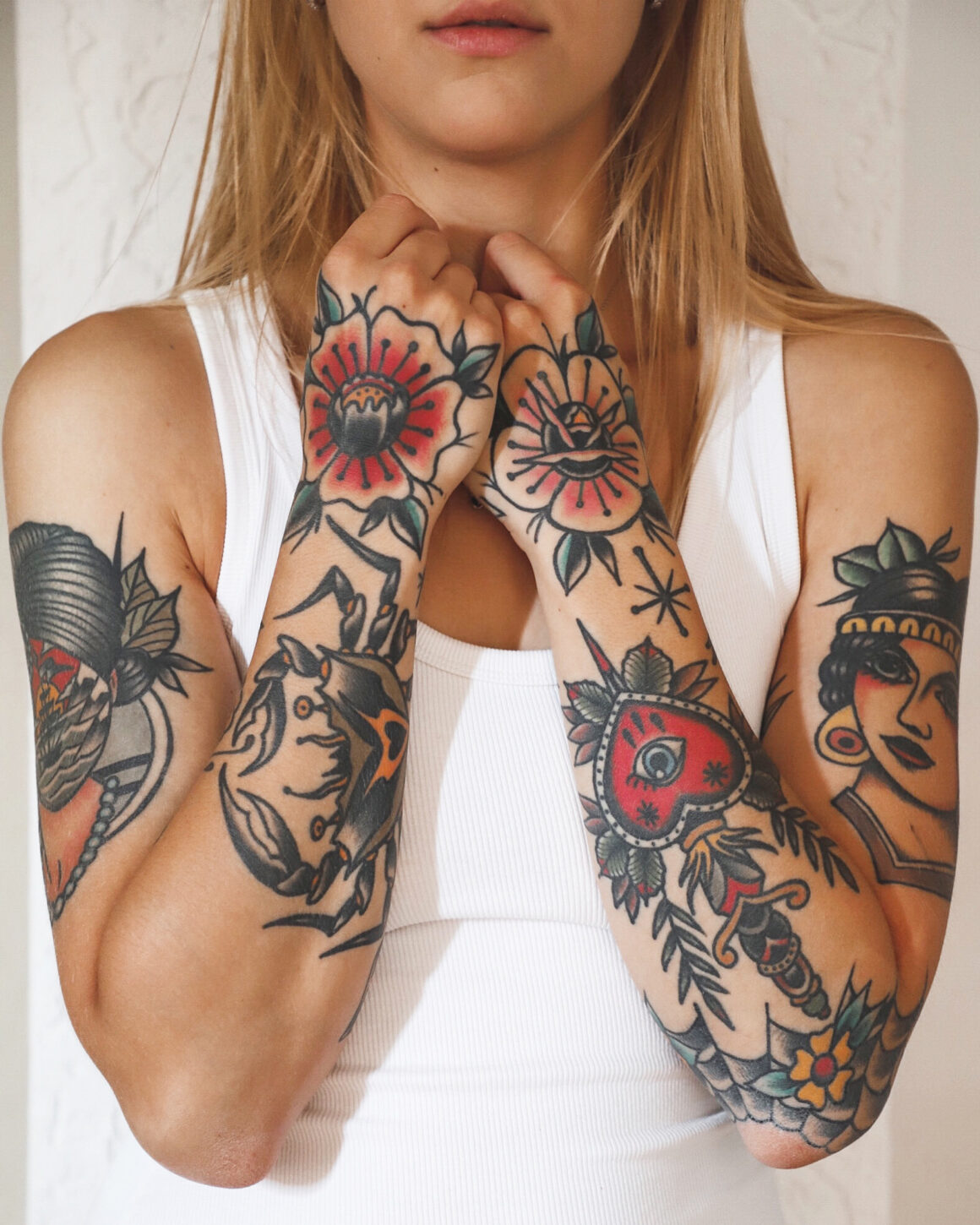 You have both hands tattooed. That's a part of the body that usually is considered only when the rest of the skin is covered with ink. Why did you decide to get them tattooed?
To tattoo my hands was a long time wish. I wanted to tattoo a part of my body that I can always see.
It was the most painful session to have them tattooed both at a time but I don't regret it at all.
What about your future collection? You have already tattooed both sleeves, hands, and part of your leg. What will be the next part of the body?
I want to be full covered! From head to toe. I don't have a plan on what exactly to do next but I am spontaneous and decide it mostly on the day of tattooing.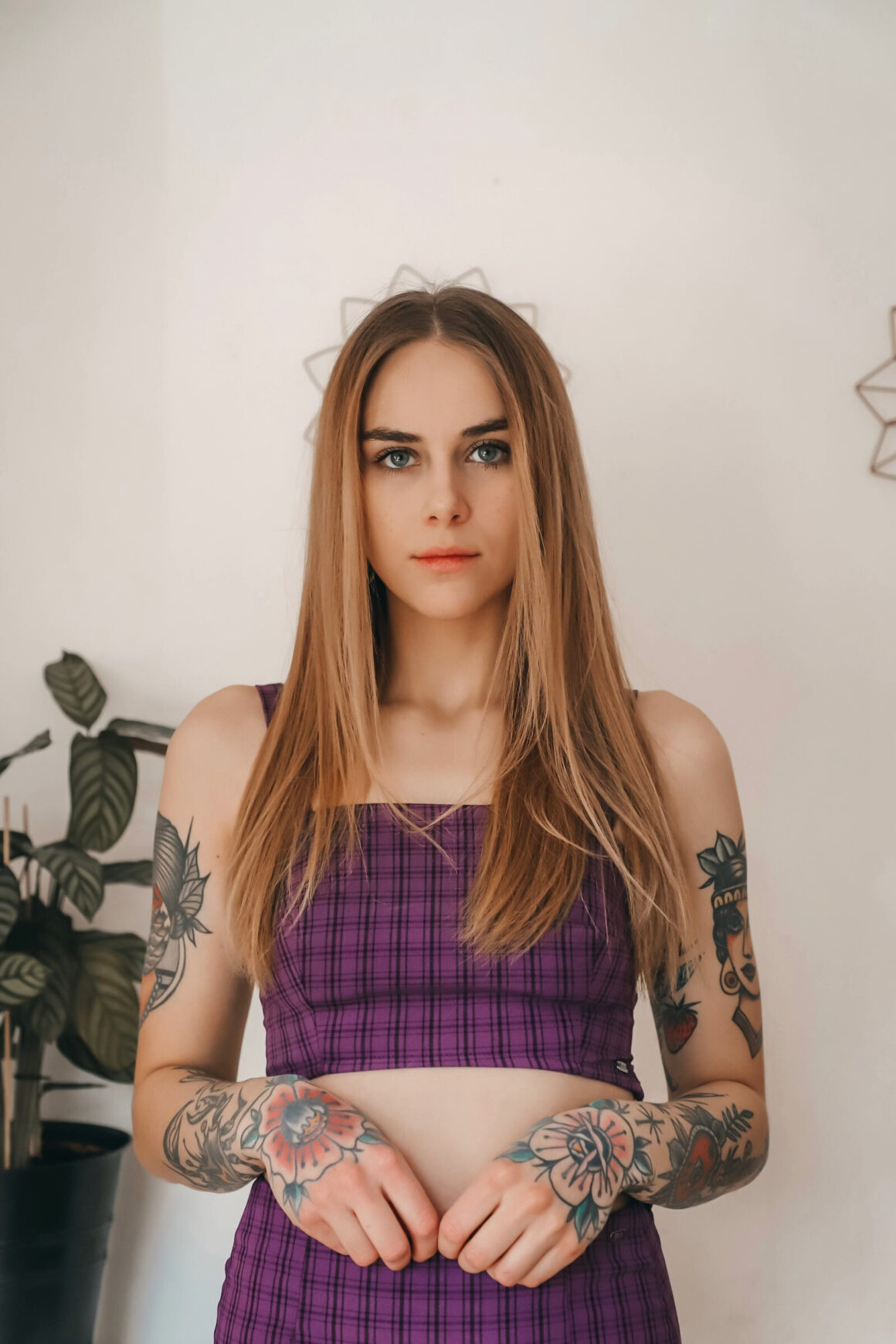 Why the little tattoo on your face? What does it represent for you?
Tulips are my favourite flowers. Since I saw the first time the tulips by Jeroen van Dijk I was sure I wanted one on my face. Last year I finally did it very spontaneously and it's one of my favourite till today.