Joe Fenton is a British artist, designer, sculptor and illustrator, who mainly works in monochrome using graphite, ink, acrylics, oils on paper, canvas, and other.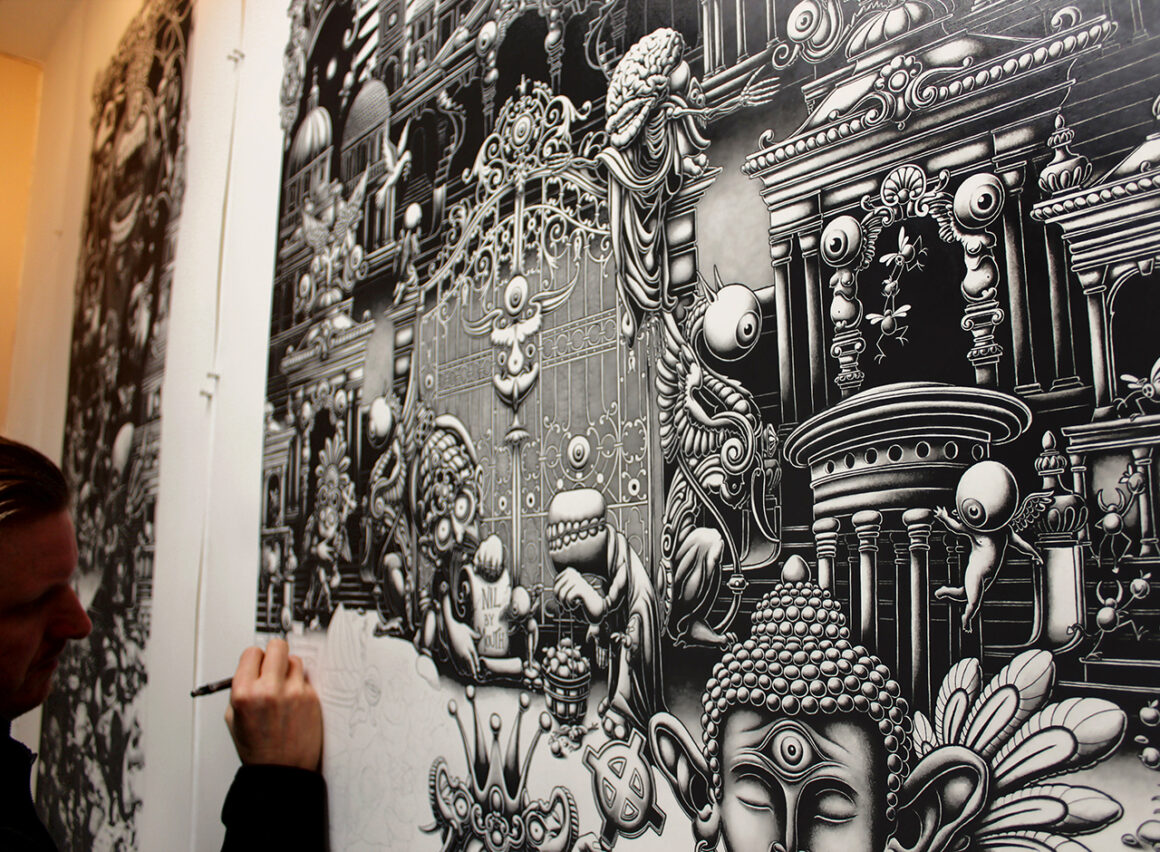 Is there a limited number of details that an artist could apply on the same artwork? Well the answer is definitely no if you're talking about what Joe Fenton every time created in his masterpieces. His works are insanely detailed and you can really get lost observing every single element in his creations.
Inspired by great names in history of Art like Bosh and Bruegel (the Elder), and from modern children's illustrators like Rackam and Anderson, he defined his personal perception of reality and knowledge creating something you can't forget once seen.
He worked in the film industry as a film concept designer and sculptor with companies such as Disney's and Miramax and worked with directors such Terry Gilliam in the "The Brothers Grimm".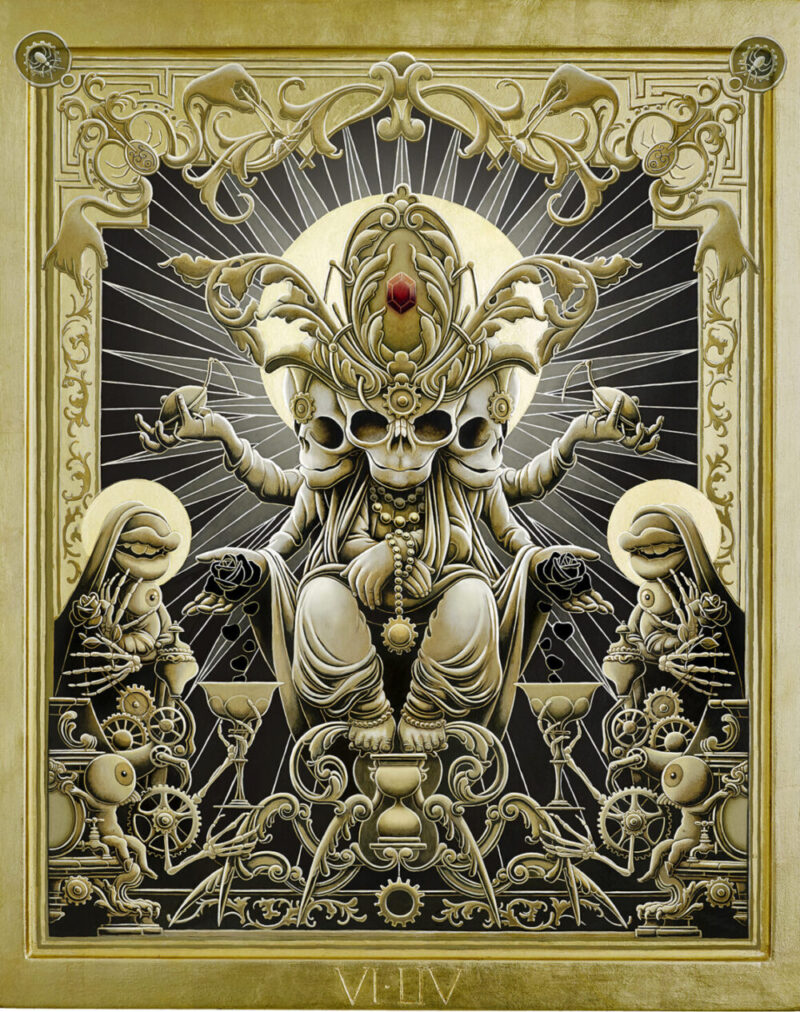 He defines himself as a no religious person but actually his art is full of religious references, mocking religion from a side and showing a personal research about life meanings on the other side.
His art is a combination of design aesthetic inspirations from different cultures such as Indian, Asian and Islamic art. A magical mix that could give to the viewer the original spiritual message that's going beyond any human religion.
He describes and believes in the energy of which a human being is formed and able to produce.
In his illustrations and sculptures he also portrays themes like the karma effect, the seven deadly sins, childhood fears, and many other suggestions that live with him from the beginning of his existence.
As every good artist he puts all of himself in every single piece he produces, it could be small or huge. He always wakes up at 5 in the morning and works hard for 10 hours a day to create something that you can't help but recognize as a Joe Felton creation.
His largest piece "Solitude" took him about 10 months to complete.
He's also very inspiring in the tattoo industry, always happy to license clients and tattoo artists who want to convert his art in tattoos.
He loves to share their tributes on his social media. His connection with the tattoo world over the years was also consolidated by his presence with many acclaimed art exhibitions during the London Tattoo Convention shows.