Talk with Flower KC president of the charity 'Metal For Nepal'. By the way: if you have an old computer you want to get rid of read the following carefully….
Hi, Flower. First, even before we talk about Metal For Nepal, I would ask you to introduce yourself to our readers. You grew up in Kathmandu and now you have been living in London for years, right? And by trade you are the manager of a Nepali metal band (Underside), director of Silence Festival in Kathmandu and also of charity Metal For Nepal….
I think you summed it up pretty well. There is not much I think I need to add on to that. Oh yes, only one thing though – I do have a cat named Haku and he's freaking awesome! (smiles)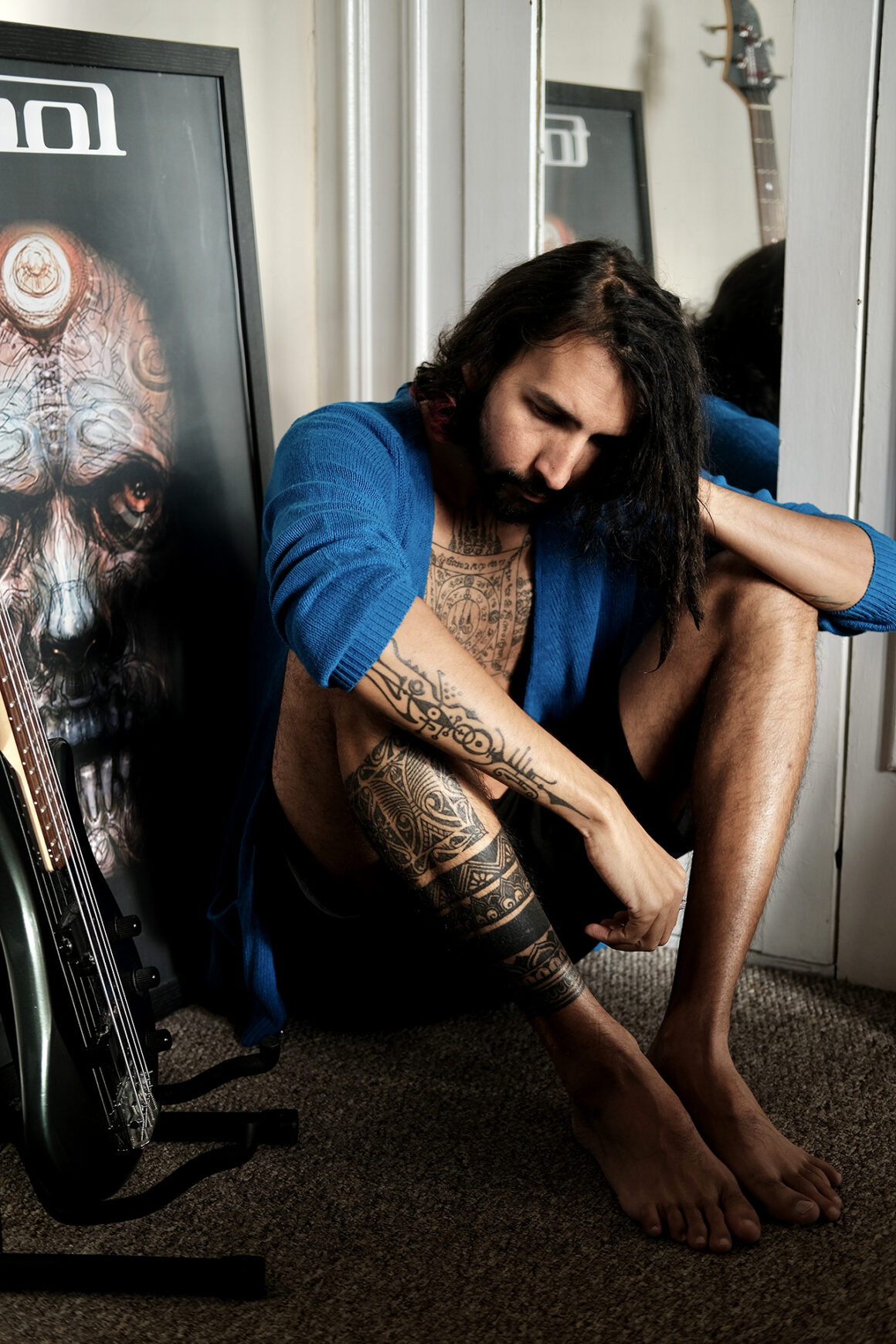 First the tremendous earthquake that occurred in Nepal in 2015. Then the pandemic for Covid that suddenly closed the borders between Nepal and India in 2020, leaving thousands of daily wage workers without the opportunity to earn a living. This is where Metal For Nepal (IG: @metalfornepalorg) has made its voice heard loud and clear. The rest I would like you to tell me….
Yeah. 2015 Earthquake was a disastrous for us, our generation hadn't experienced anything like that before.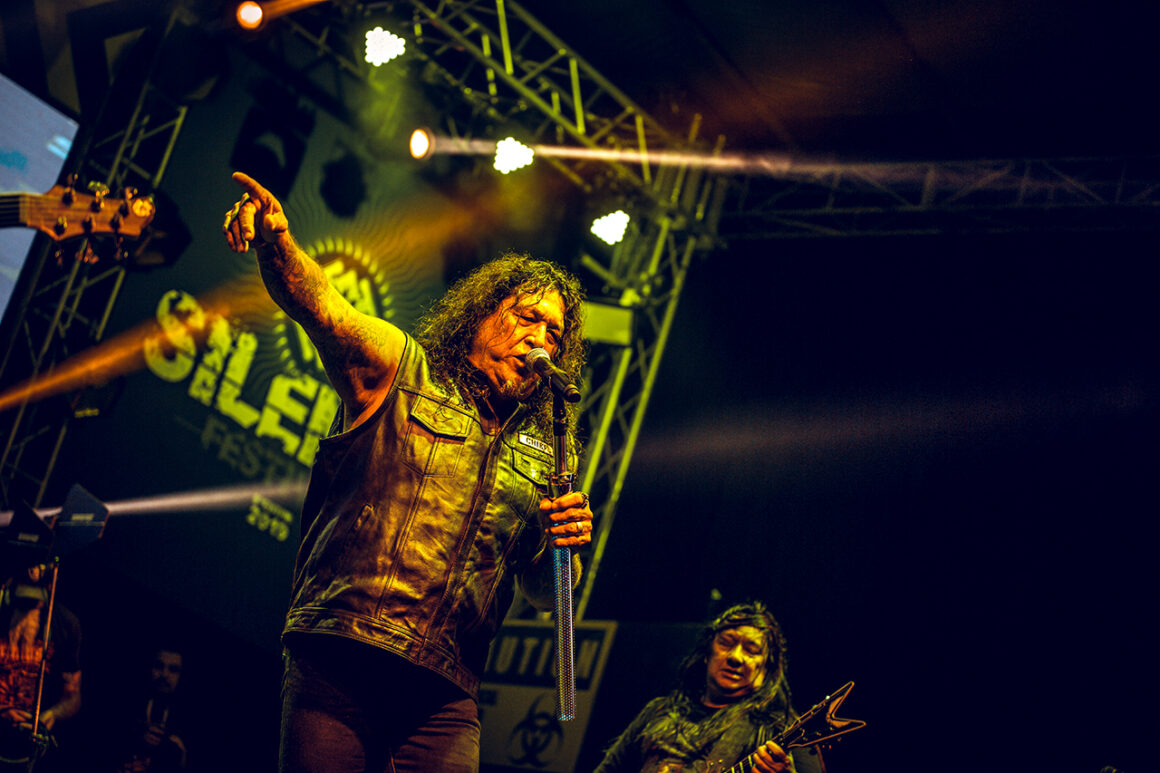 Thousands of people died. Back then, with the help of our friends in Switzerland, a non profit organisation called No Silence For Nepal was formed and our friend Randy Schaller from band Voice of Ruin (IG: @voiceofruinband) started series of fundraising gigs under the banner Metal For Nepal. That spread like a wildfire and lots of shows were done spanning across 14 countries which demonstrated that Heavy Metal is truly a global community.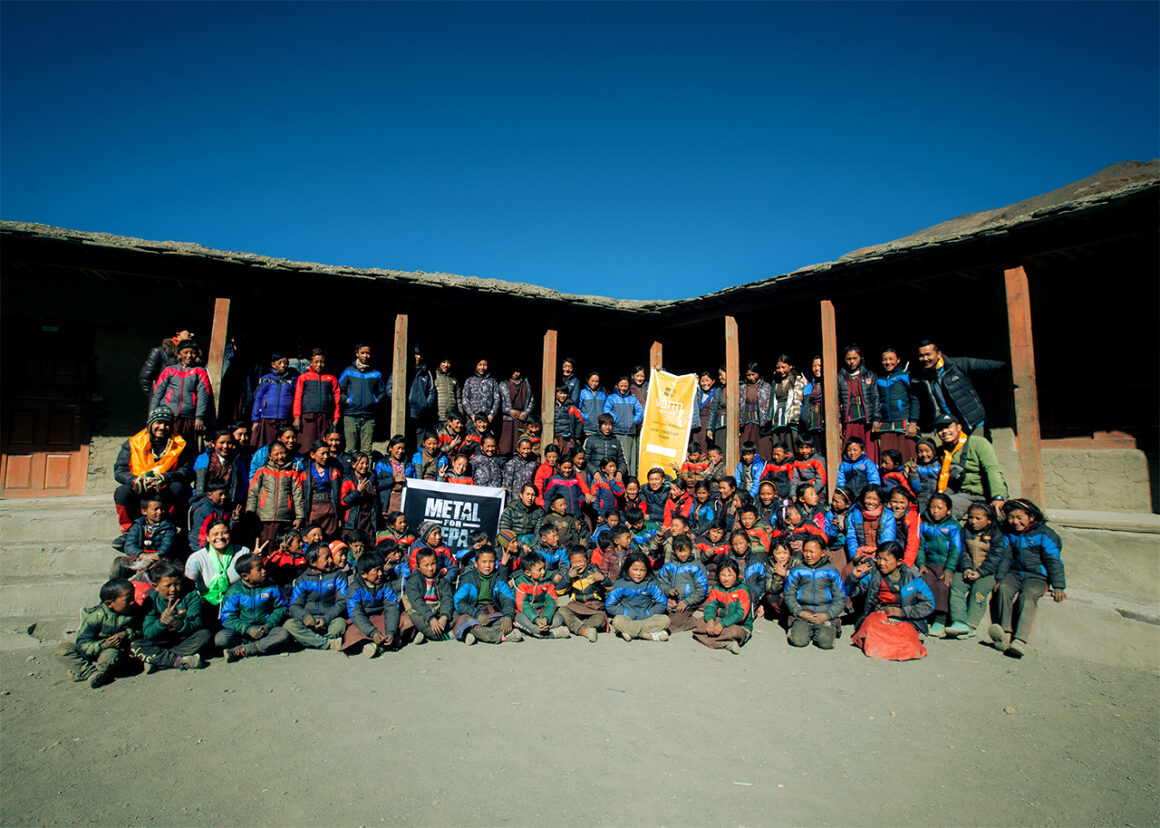 Tell me about the actual results you have achieved.
We were able to partner with a Czech Republic organisation (People in Need) and build more than 324 homes in Kerabari, Gorkha which was the epicentre of the earthquake. Fast forward to 2020, we saw Covid 19 and the restrictions it brought in people's lives specially in country like Nepal. When we saw a video online of hundreds and thousands of Nepali migrant workers stranded at the Nepal-India border with no access to food and water, we had to do something about it.
But this time, I wanted to be more creative and bring tattoo world alongside heavy metal to create a joint force in order to help people who were in dire conditions.
Since then, we have moved on from helping people at the border as a humanitarian crisis responder to present day where we are focused on the welfare and education of some of the most disadvantaged children in Nepal.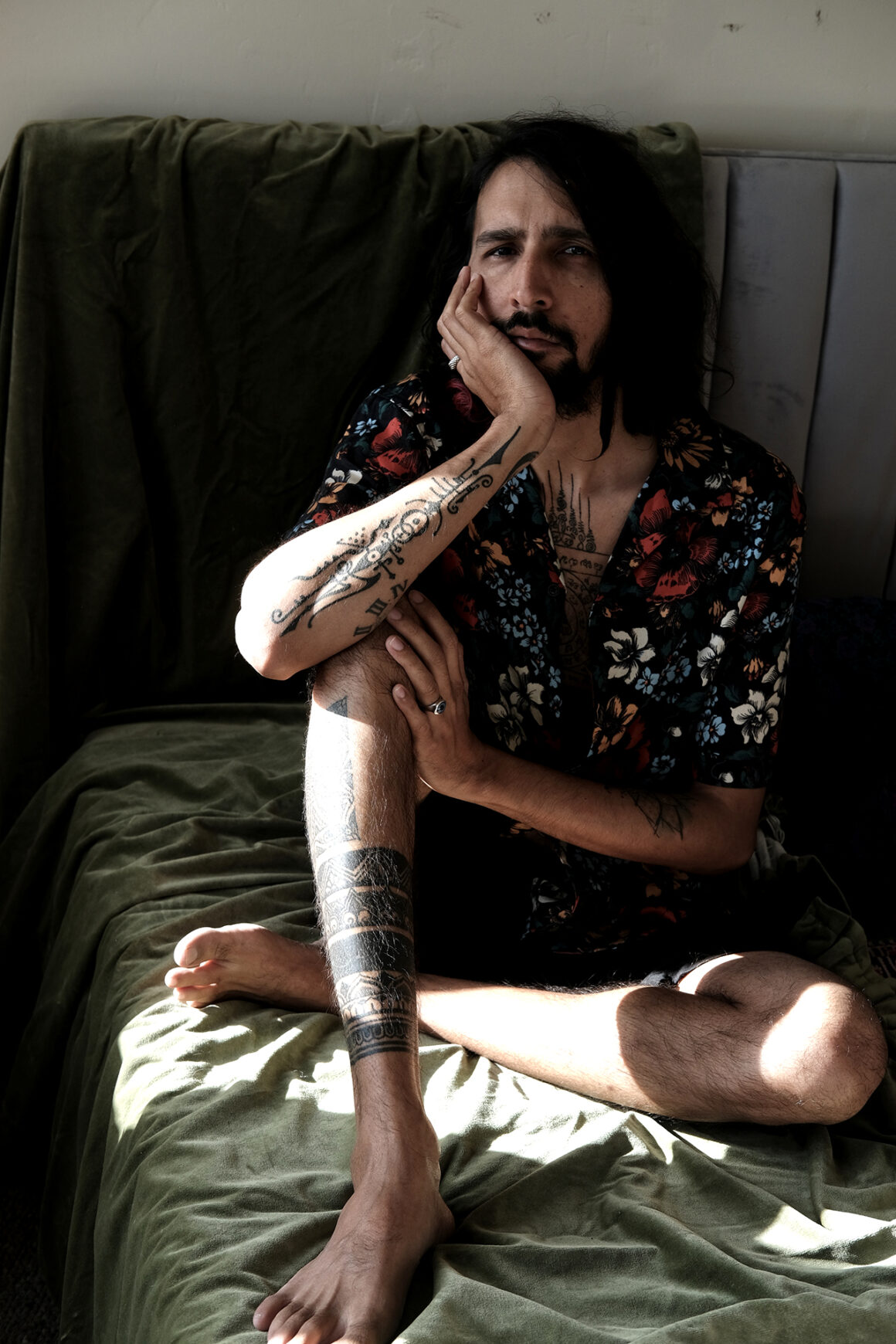 Tell me about 'And Computer For All,' a foundraiser campaign that would like to provide laptops to several Nepali schools to enable remote learning. This is because Nepalese students have already lost two years of education (2020 and 2021) due to lack of technology and restrictions on being able to take live classes due to the pandemic. How are things going?
So, we were running a campaign called 'Warm Smiles' whereby we distributed warm jackets to school children in the Himalayan belt of Nepal, bordering Tibet. These regions have harsh winter! Schools in these regions are often closed during the winter months.
Our goal was to make sure children are warm and also encourage them to attend school during winter.
Through this campaign, we got in touch with so many people from the region. Pema Sherpa who is a teacher in one of the schools in upper Dolpa reached out to us and upon having conversation, we came to know that children didn't do any remote learning simply because they don't have access to computers and internet. Pema also informed us that he is so determined to make children computer literate that he draws a computer image in the blackboard and teach computer theory so that children are familiar with computer. This story of Pema really made us realise the true reality for some children in the 21st century.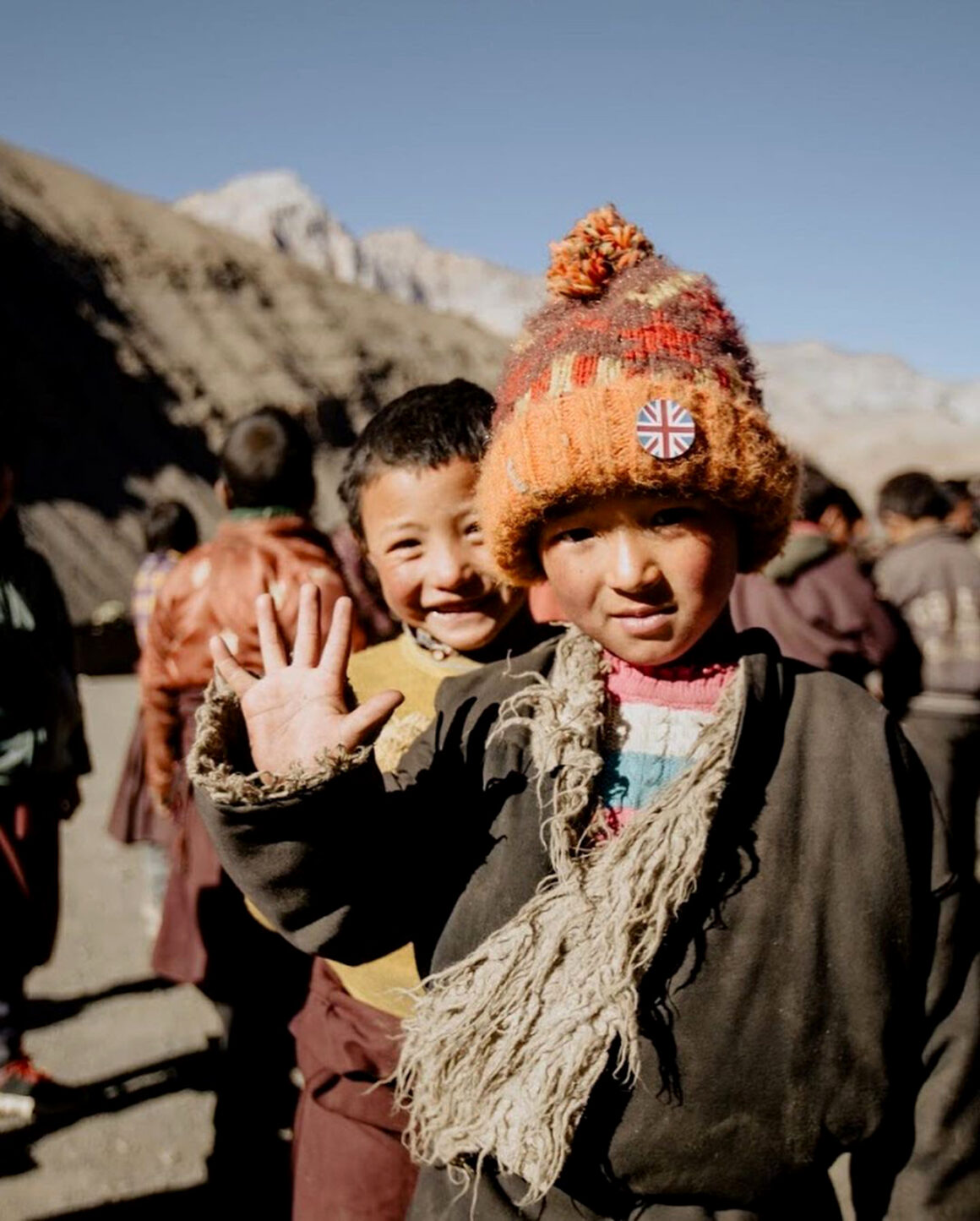 And from this smart conversation with Pema you got the idea for 'And Computer For All,' right?
Yeah. We decided to upgrade our effort from keeping children warm to make them computer literate. The campaign name, 'And Computer For All', (if it sounds like Metallica's 'And Justice For All', it's purely co-incidental or may be not…) came about. Now we have partnered with a London based non profit organisation called MER-IT (@meritorg) who are providing us with computers and laptops. The first phase will reach out to 10 schools in Nepal with 10 computers in each school (100 computers in total).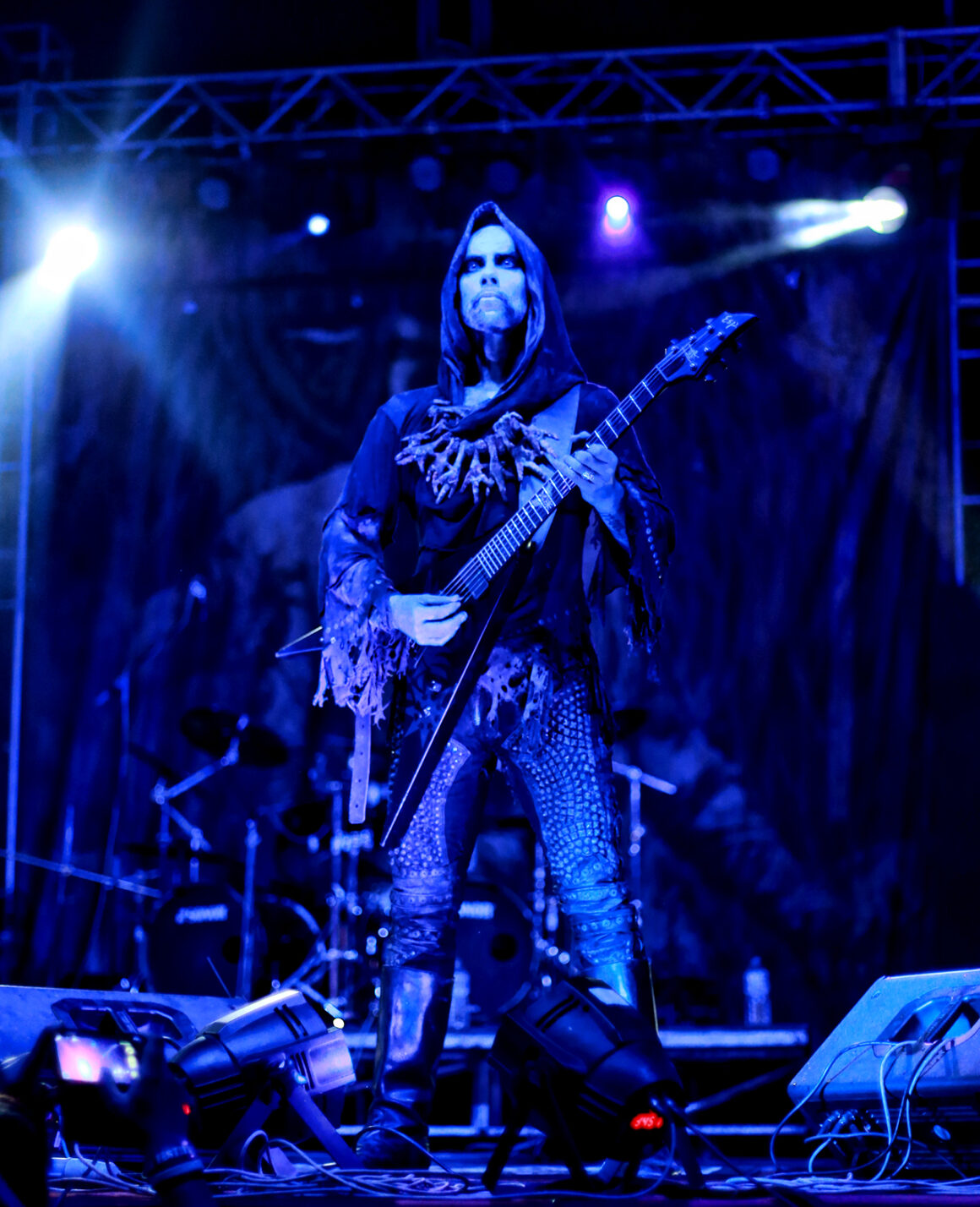 However, our goal is to reach out many more schools in coming days. We are always looking for partner organisations who can donate computers for our initiative. If you are reading this and work for any organisation, you might want to check what happens to old computers. They usually get destroyed and often organisation has to pay good sum of money to destroy those devices. It's quite sad actually. You have computers you want to get rid of? Why not make some use for our children in Nepal?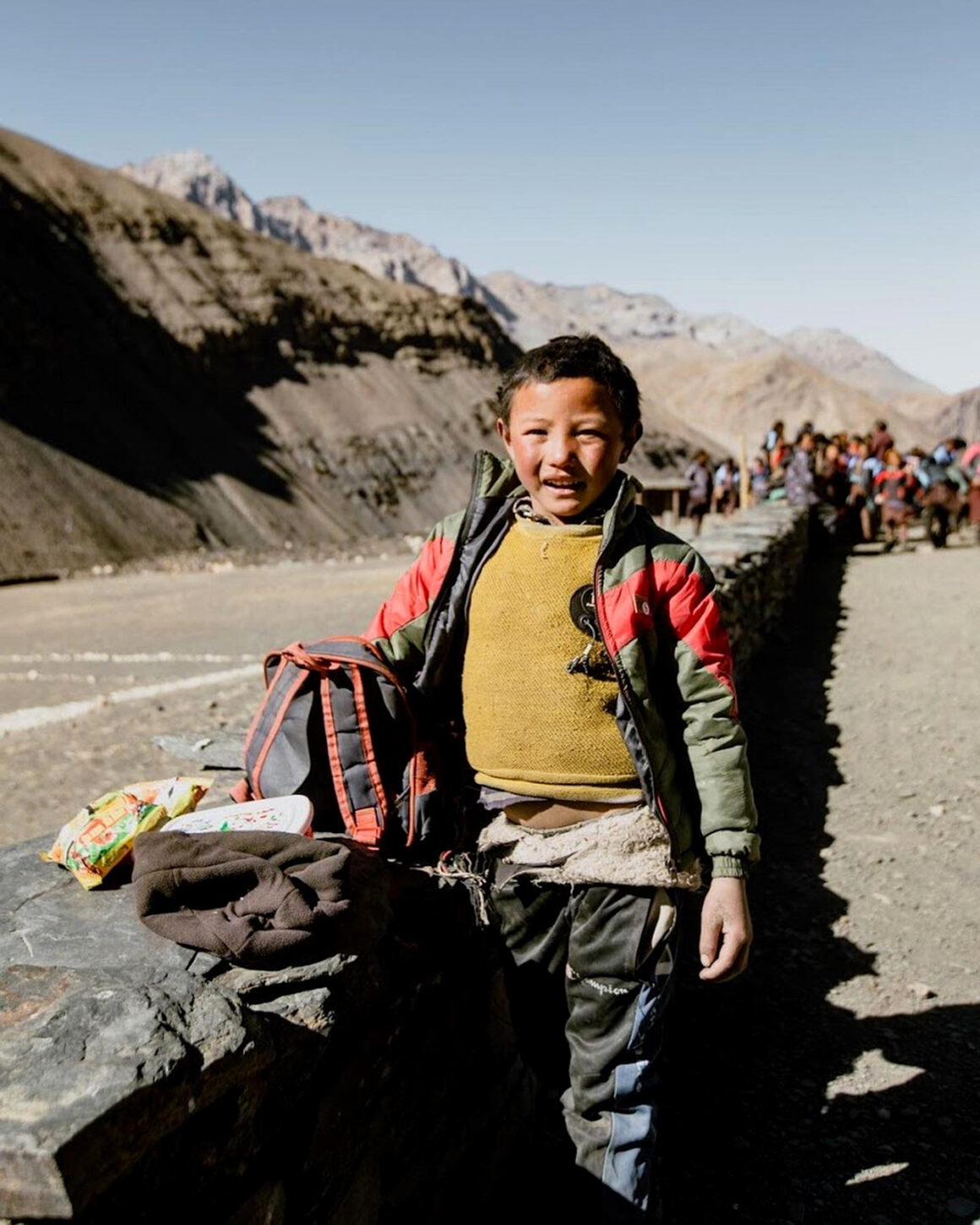 Which tattoo artists and metal musicians would you like to say thank you to for actively participating in Metal For Nepal? Not to make rankings, but to spread your cause and get more and more people connected to the tattoo or metal music scene to do something concrete…
This list could go on forever. However, I must thank John Ma, a prominent tattoo artist from Nepal ('Nepal Inked Tattoo Festival') who listened to my crazy idea of uniting heavy metal and tattoo community and supported me to formulate my ideas/vision into reality. Soon after that, Bijay Shrestha (organiser of 'Nepal Tattoo Convention') who I cannot thank enough, opened conversations with some of the amazing tattoo artists and human beings such as Mike Dorsey, Jondix, Orge Kalodimas, Dillon Forte to name a few. Since, Orge has been a trustee of Metal For Nepal.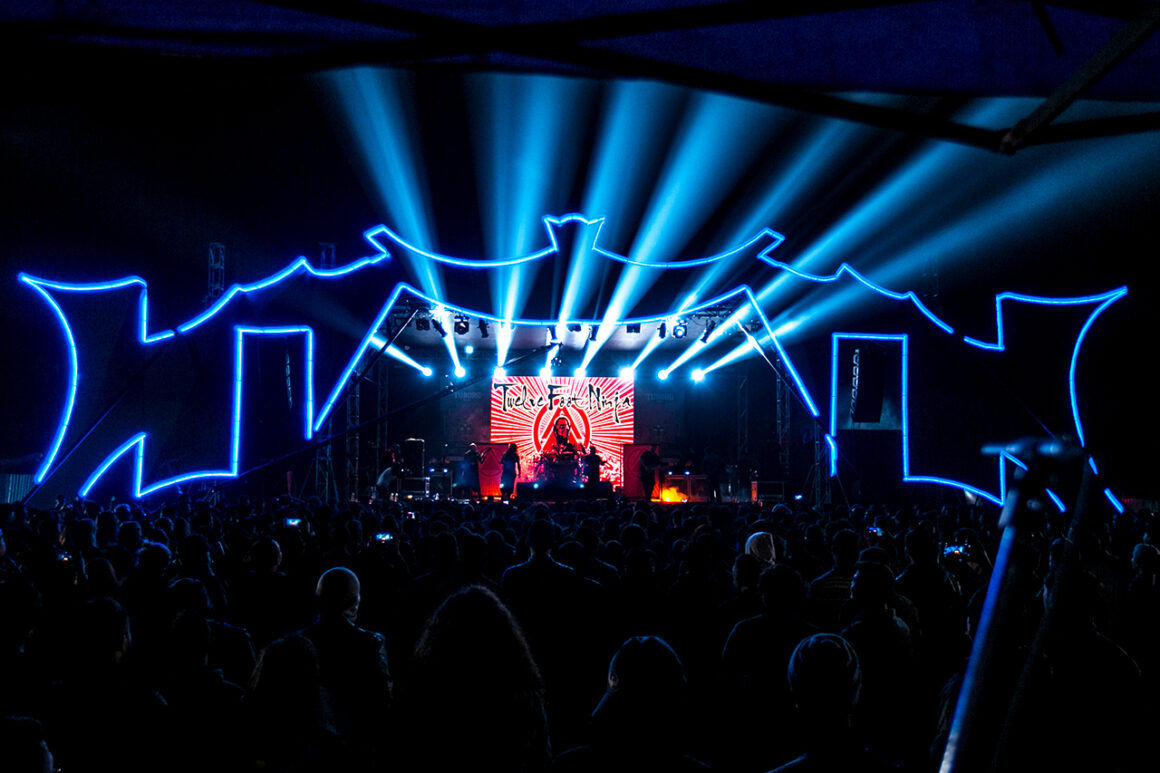 Over the past two years so many known and unknown tattoo artists have reached out for their support, its overwhelming. Please accept my sincere gratitude, you know who you are. From Heavy Metal side: Huge, huge thanks to band Testament, Chuck Billy, Steve DiGiorgio and mostly Alex Skolnick who is also our goodwill ambassador. They helped us reach out to wider audience globally. Similarly, other bands like Cancer Bats, Tesseract, Monuments, Sikth also have been phenomenal. Last but not least I also need to thank Metal Hammer and Kerrang! magazine for their everlasting support.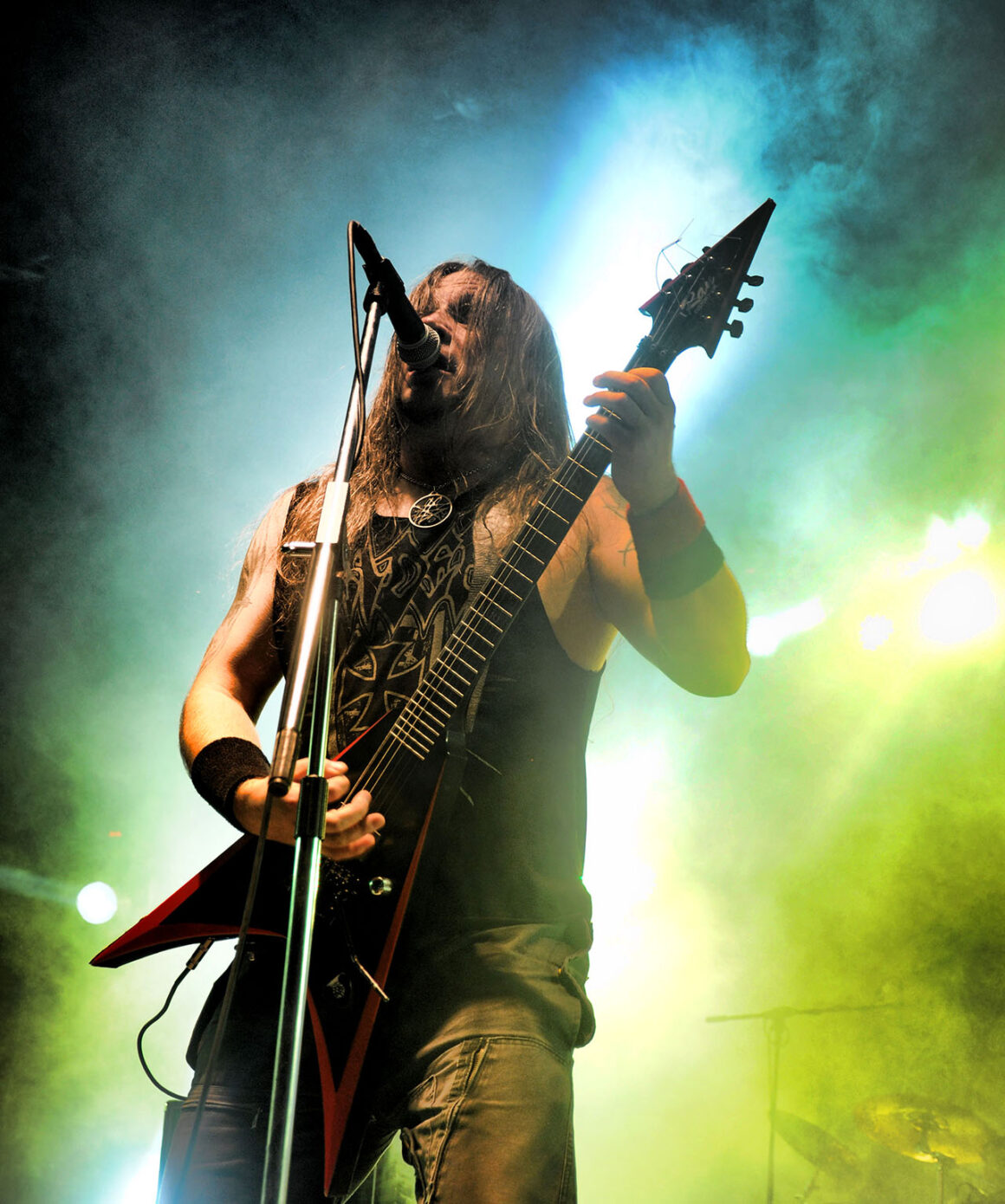 I understand that Metal For Nepal is not just about doing charity work or buying charitable merchandise, but a way of affirming a community of people who like a certain kind of music and a way of appearing in a nation like Nepal where certain behaviours are still looked upon with suspicion, right?
This is a tricky bit, yes, it's true. Few years back there was a time you could get arrested for just having long hair, tattoos and by just appearing certain ways. It is fair to say that Nepali society doesn't embrace tattoo culture or heavy metal like it is in the West. Organising metal Festival in Nepal since 2011 has given us quite a good understanding of psyche of Nepali society as well as of the authority. However, with project like Metal For Nepal, we hope it encourages society/authority to see us in positive light. Things are progressing in the right direction. Personally, to me, this project is about children and their welfare. If in doing so, changes the societal perspective towards tattoos and heavy metal, it's a win-win.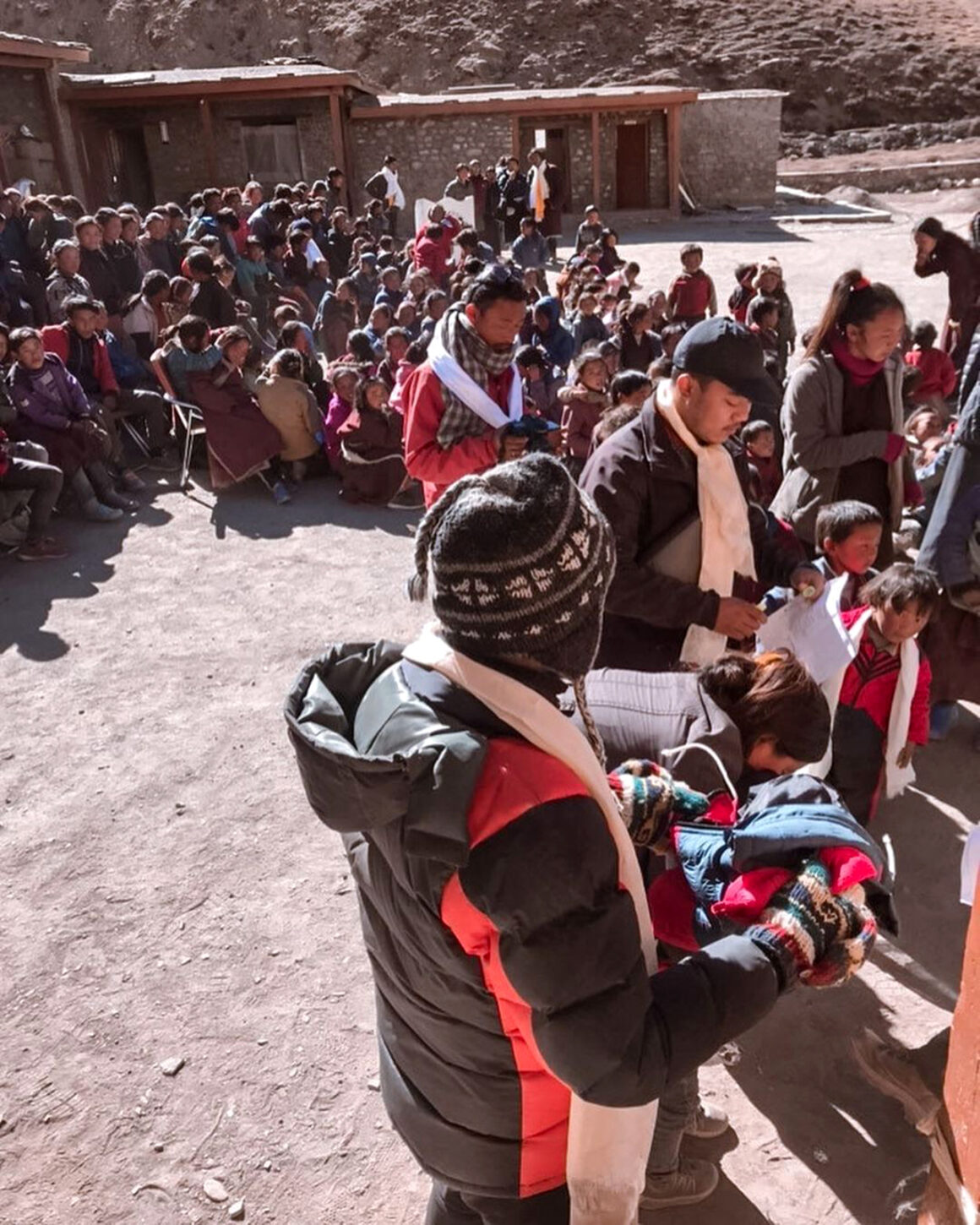 Will you rank your top 5 favorite albums of all time?
It's hard to downsize only to 5 albums! (laughs) But let me try. 1. 'Cowboys From Hell' by Pantera; 2. 'Paranoid' by Black Sabbath; 3. 'Death of a Dead Day' by Sikth; 4. 'De-loused in the Comatorium' by The Mars Volta; 5. 'Ashes of the Wake' by Lamb of God.
Will you spend a word on Underside, Testament who spent good words for Metal For Nepal too and played Silence Festival in December 2019, and Vader who were the first Western metal band to headline the Silence Festival in Kathmandu in 2011?
Just one word: Underside – Family; Testament – Angels; Vader – Legends.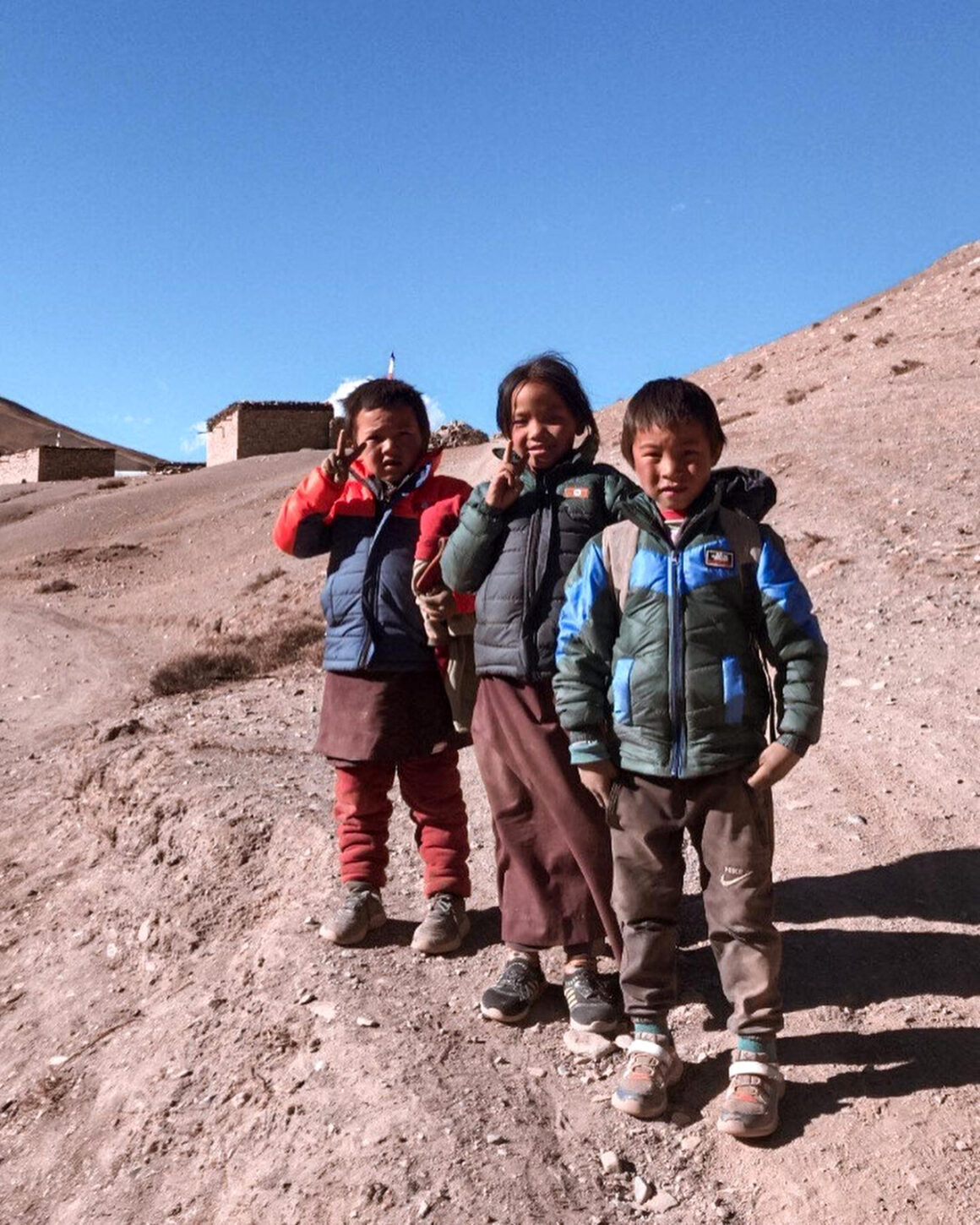 Let's talk for a moment about your passion for tattoo culture…
I have always loved tattoos; all my music idols were mostly covered in tattoos but due to fear of needles I stayed away from tattoos until 2015! I got my first tattoo in Switzerland from a good friend of mine and that was it. Since then, I have managed to collect few arts on my body so far.
How many tattoos do you have and what do you want to express about yourself through their style?
I gave a lot of thoughts on my first tattoo to make it meaningful and all but after that, I really didn't care much about the meanings and so on. It's more about who I am getting tattoo from, and the style they have mastered.
I don't necessarily see my tattoos as any form of expression as such, I rather see it as ornaments on my skin.
The last two tattoos were interesting for me. I had one from Jondix (IG: @jondix) in a convention in Brighton where he decided to just go with the flow, and I trusted him. I didn't even look at it until the tattoo was done.
The latest one was done in Chiang Mai last month by an amazing artist who did hand poked traditional Thai tattoo.
Again, wasn't bothered about what he was going to do, I was so stoked to be getting tattoo in such a traditional style, the design didn't really matter. By the way, both tattoos turned out to be super good! (smiles) I have 9 tattoos so far and I have a long wish list of artists I want to get tattoos from.
Would you like to spread the Metal For Nepal name and its initiatives by promoting it at some major international tattoo convention with a simple information booth or public talks?
Oh yeah of course! Although the charity is called Metal For Nepal, Tattoo community is equally an integral part of what we do. We want to reach out to as many people as possible in both heavy metal and tattoo community globally. So far, we have been invited at 'Download Festival', '2000 Trees Festival' and 'Brighton Tattoo Convention'. We hope to be in many more music festivals and tattoo conventions around the world and spread the word.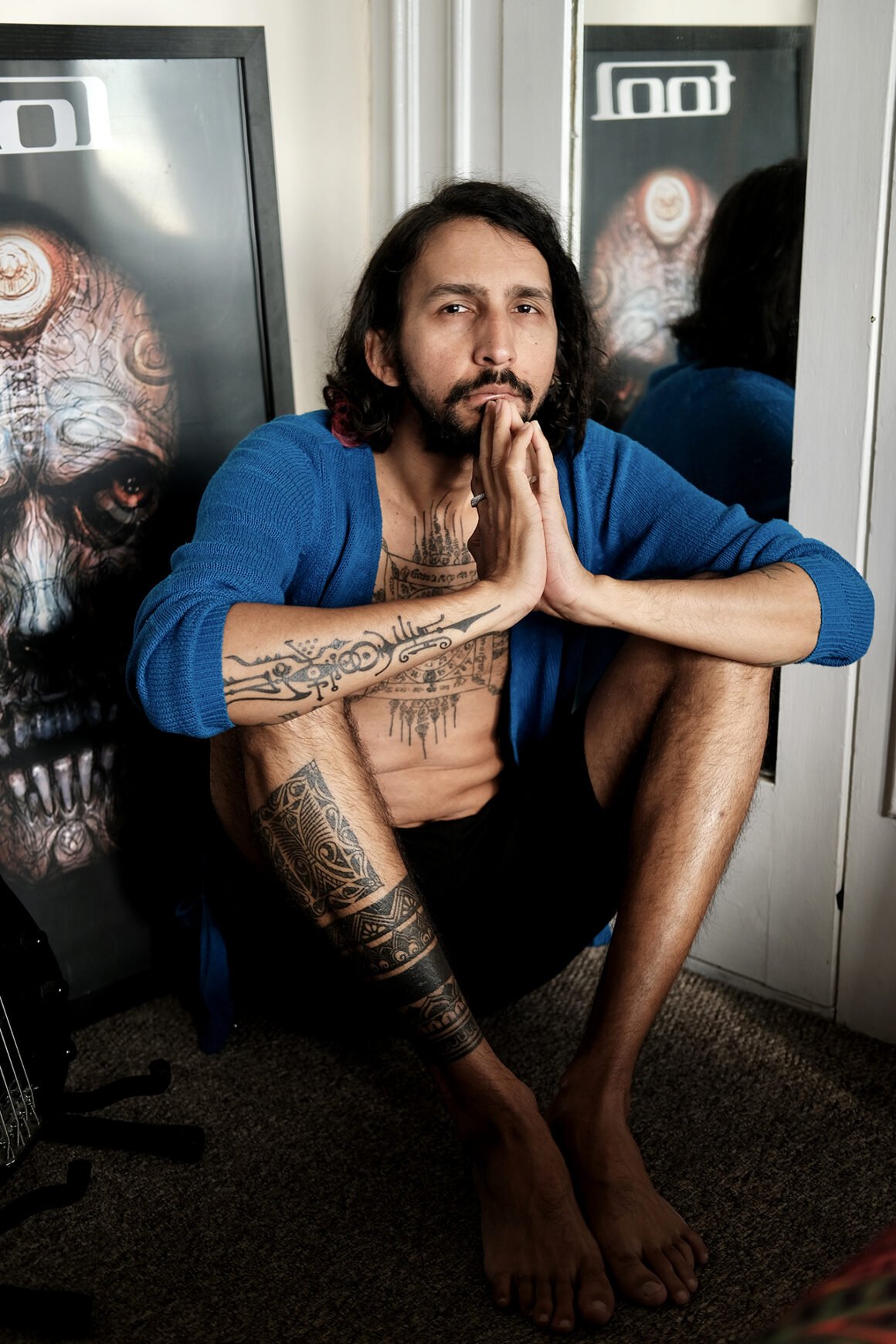 Lately on Instagram we've seen you jamming – one guitar you and one guitar him – with Miki Vialetto, the publisher of Tattoo Life magazine. Can you tell me what you played and what you shared with each other on that occasion?
Oh did you see that?! (laughs) Miki is such a joy to be around. He's been incredibly kind and invited me to meet him in his place. That dude has a crazy collection of guitars. It felt like I was in a Disneyland or something. We jammed some Metallica, although I was very rusty.
Miki is a good player. Apart from the jam, Miki has been a great brother/friend and accepted my request to be the goodwill ambassador for Metal For Nepal.
We talked about the future of Metal For Nepal and how we could reach out more into the tattoo community. I am very touched by his compassion towards the children of Nepal. We have set up some great plans ahead for us in 'Gods of Ink' convention (IG: @godsofinktattooconvention) in Frankfurt, April 2023 and hope we get to connect to many more people there.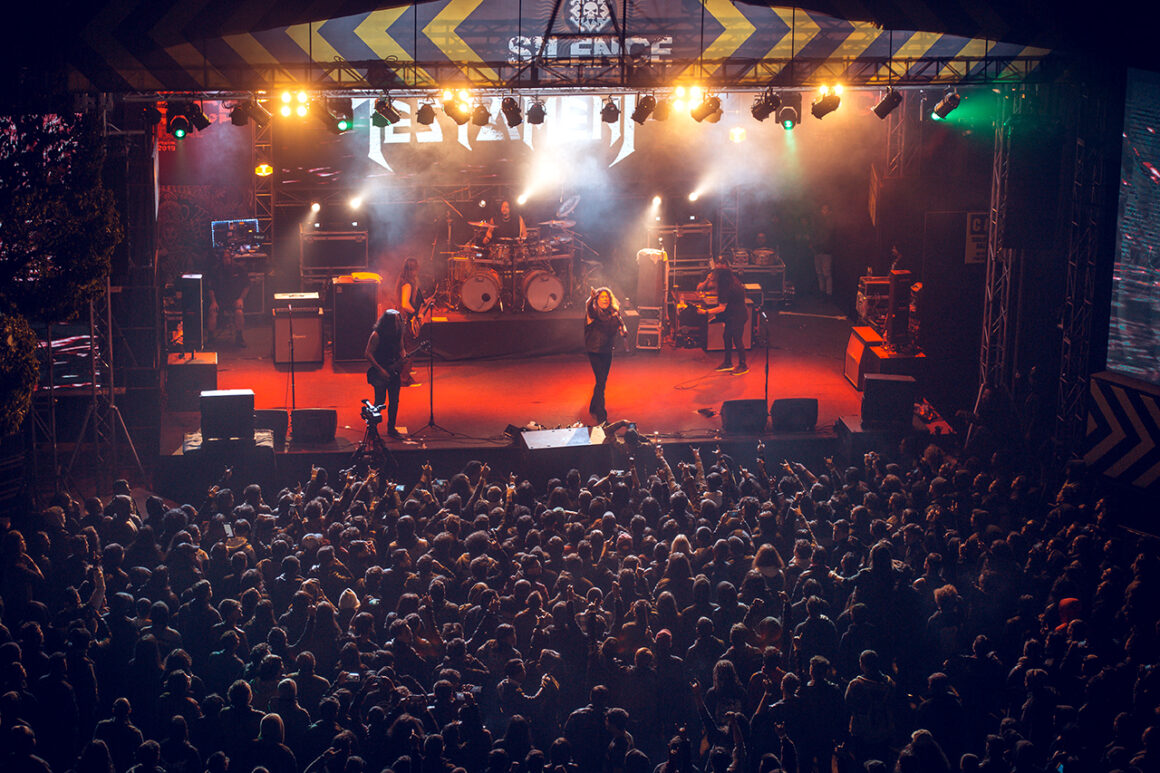 Will Silence Festival return anytime soon? Will you reveal your dream headliner? I mean concrete dreams….
Sadly, pandemic stopped us. 2019 was our last edition and the biggest one yet. We had Testament headlined the festival. We hope to be back in 2023. My dream headliner would take some good years to be in Nepal simply due to affordability, but it would be great to see Metallica play Nepal. Who knows what future holds? Realistically, I would love to have Lamb of God play Silence Festival next year. Watch this space.
And your last famous words are?
"May all that has been reduced to noise in you become music again."