Meet Trix, a tattoo lover from Belgium who's crazy about houseplants, romantic novels and travel. And what about tattoos? For her they are like accessories to ornament the body like jewellery, especially her backpiece, which she tells us all about in this interview.
Hello Trix would you like to introduce yourself to our readers? Where are you from and how old are you?
Hi there! My name is Trix, I live in Antwerp, Belgium with my boyfriend who moved here from the UK and my cat Hazel. I'm 23 years old. I've been a vegetarian for 8 years already and I recently started eating mainly vegan.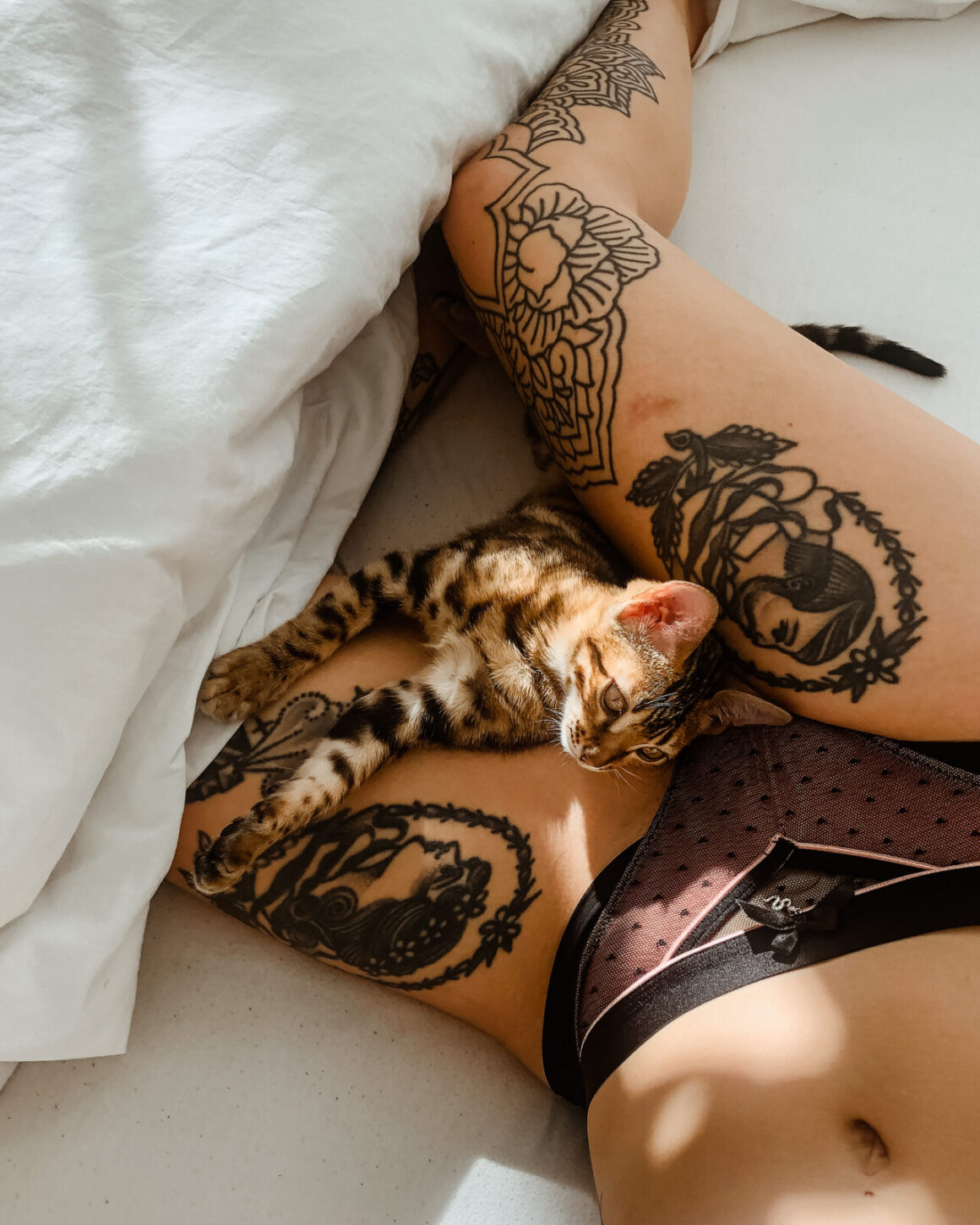 What is your real name?
My real name is Trix Eden Breuls, same as my Instagram name!
You are a photographer, nurse and plant&cat mom! What do you do for a living?
I combine my work as a nurse with photography and content creation on Instagram. I try to balance it 50/50. I work as a nurse in a hospital, in a ward with elderly patients. It can be quite challenging both mentally and physically, especially when people pass away or when we have to take care of people with severe dementia, for example.
However, I love nothing more than to shower them with all my love and taking care of them.
It's so rewarding. When it comes to photography I love to shoot weddings, but I also like to take photos at of cute little families, lovey couples, boudoir shoots or events. Can you tell I'm a sucker for everything related to love? (laughs) Last but not least I'm a content creator on Instagram, I absolutely love working with brands as it challenges me to combine my own creativity with the products/view of the brand. I've worked with brands like Ikea, MADE, Pandora, Lay's, Lee jeans etc.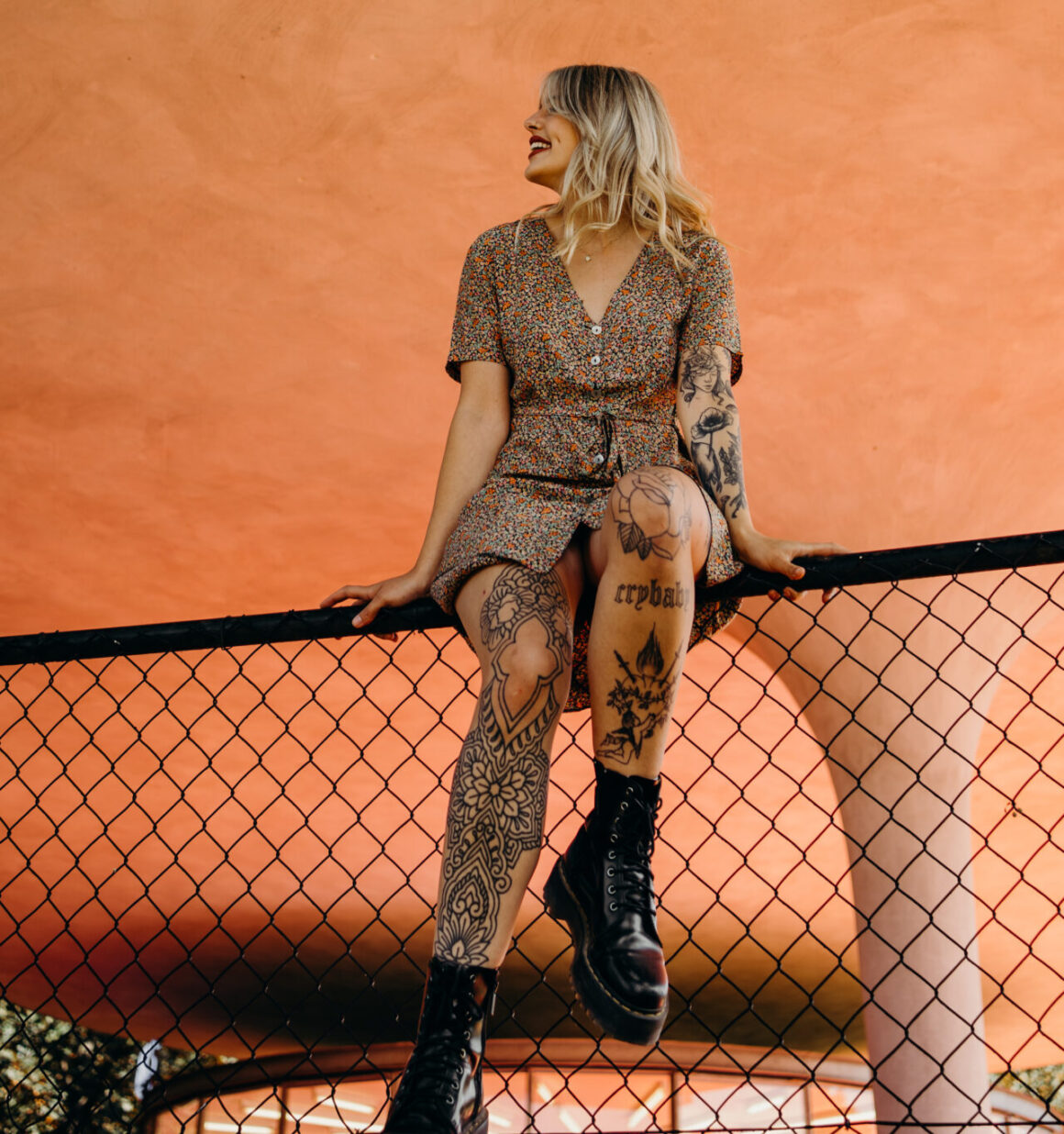 What are your interests?
I'm super interested in houseplants, which is probably the reason my home looks like an urban jungle! Besides that I have a big passion for interior design, I think I completely rearrange my house almost every week! I also love reading romantic novels, travelling to new places and going to concerts and festivals with my best friend Rosey. Unfortunately it looks like that won't be possible for a while.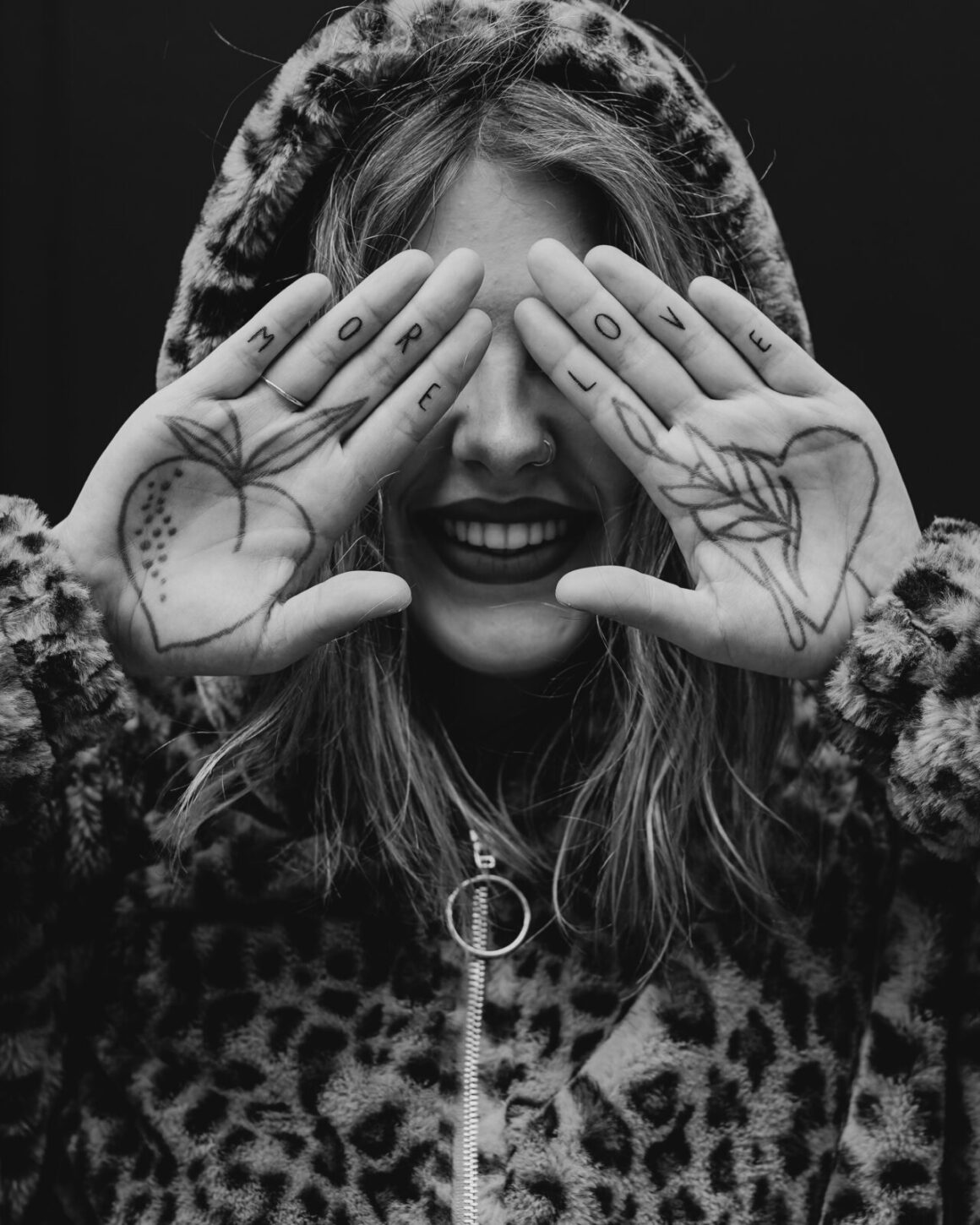 Let's talk about your tattoos. When did you start to be interested in tattoos and why?
My interest started back in the days where I (and probably the rest of my peers) would scroll through Tumblr every night. I quickly found my interest in all the pop punk blogs and the #tattooedgirls pages! My brother and also my hero got a tattoo around that time too, which I thought was the coolest thing ever.
And why did you start to be tattooed?
It might sound like a cliché, but tattoos have always given me a lot of confidence. I love myself and my body more because of them, and let's be honest, we can all use a little more of that.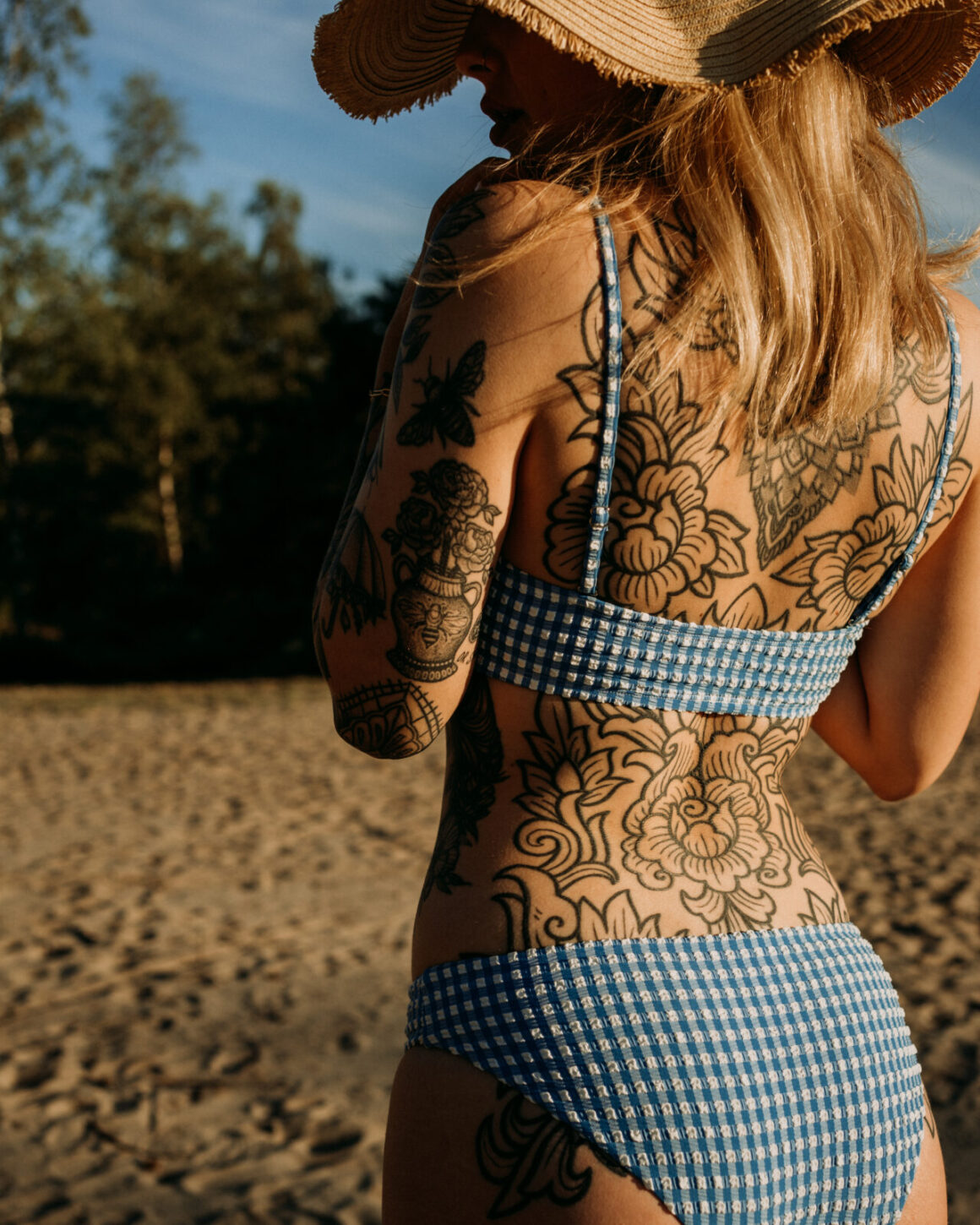 Could you tell us something about your backpiece?
I'm honestly so proud of that piece! I had to travel to Liège to get tattooed by Alban Isaak (@isaak_tattoo). I booked in 2 full day sessions in a row, which I ended up both loving and hating at the same time. This is by far my most painful tattoo (even more painful than my palm tattoos). It was so painful for me personally that it ended up being almost a traumatic experience. It felt like pure torture at the time. However I'm so glad I was able to bite the bullet because at least it's done now. Isaak was very lovely and really caring, I'm glad he was able to handle my constant crying and my almost-fainting! It's my favourite piece on my body though and if I had to, I definitely would do it all over again!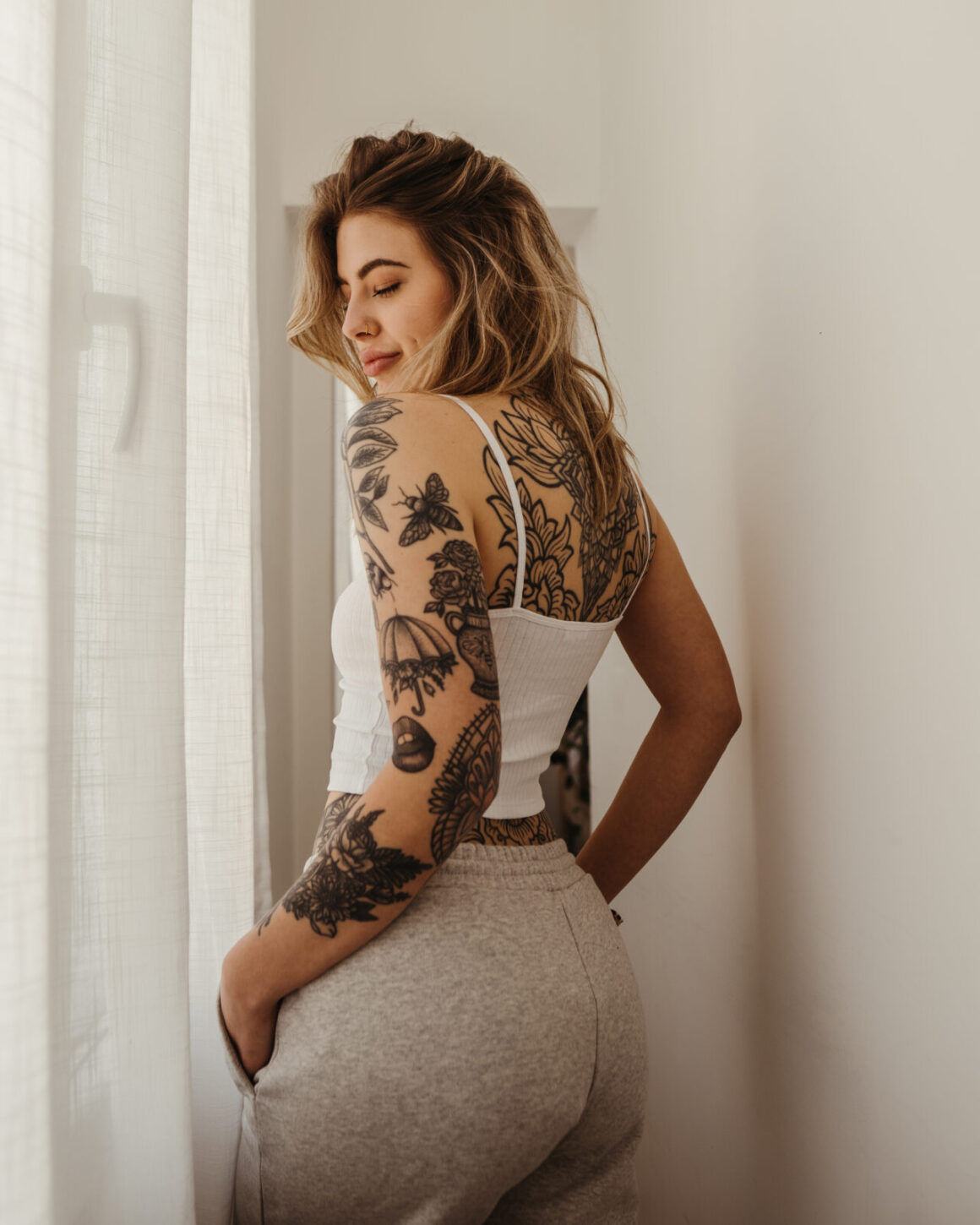 How do you see tattoo art?
Tattoos are like accessories to me, a way to express myself just like jewellery, my hairstyle or my clothes do. They go with every outfit and stay permanently. Who wouldn't want that? (laughs)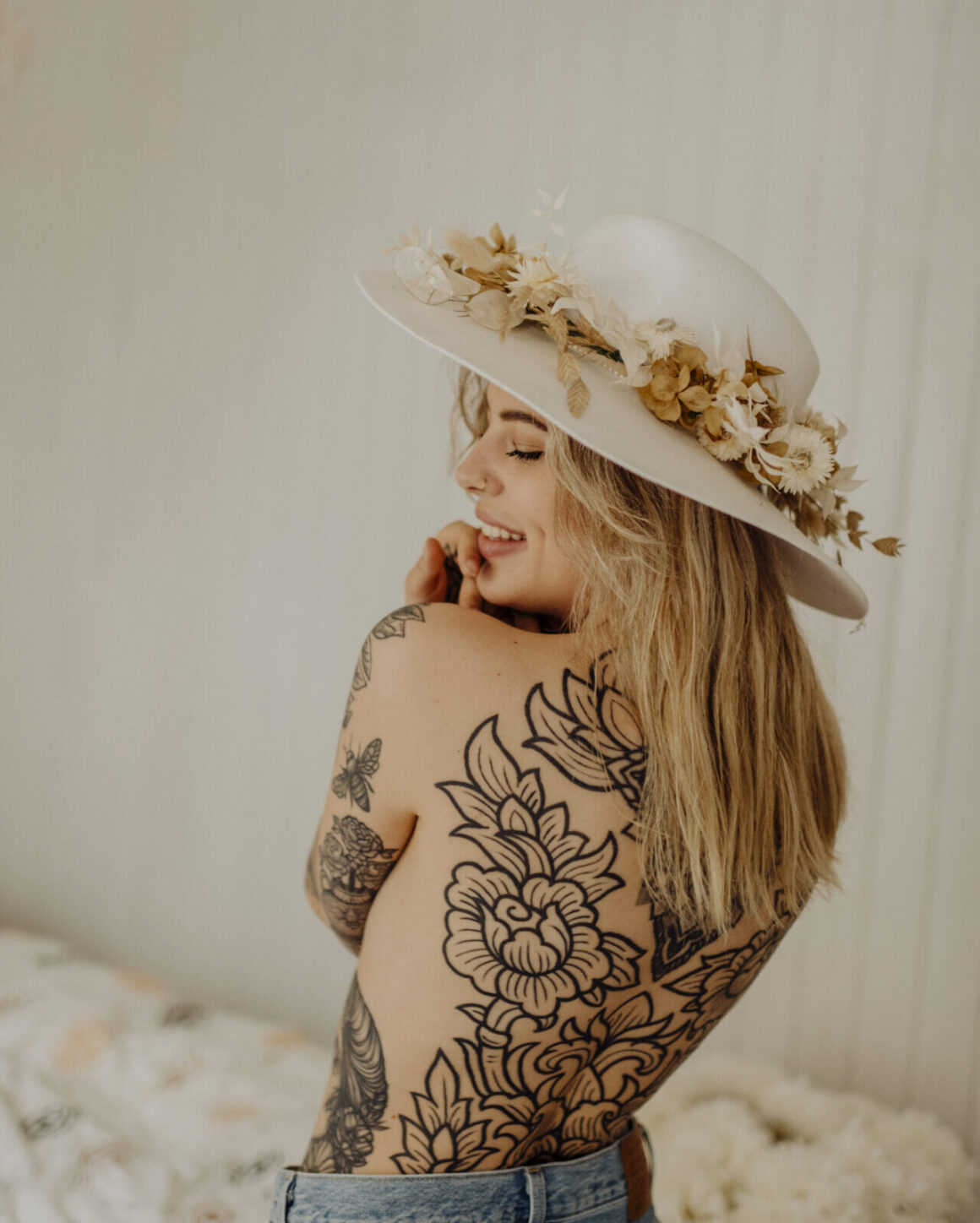 How do you want to sign off with our readers? Do you have any special motto?
Please remember that the sun will always shine again!