She is a hairstylist, an ink addicted and a tattoo fashion lover. She is Franziska Christina, the girl from Germany who loves the Egyptian goddess Bastet, the famous cat, symbol of love and many other things… As she tells us in this nice chat!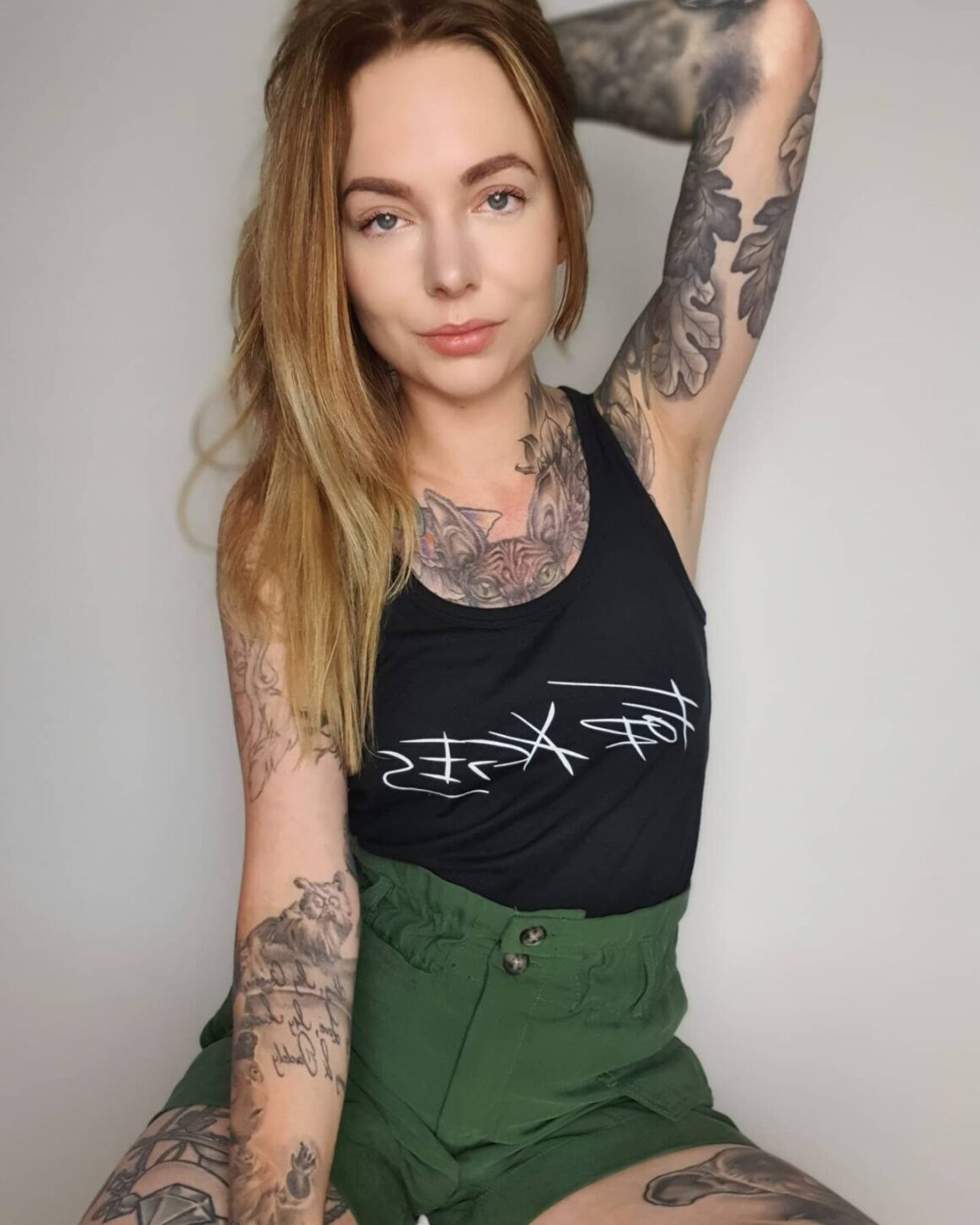 Hello Franziska would you like to introduce yourself to our readers? Where are you from and how old are you?
Hello everybody I'm Franziska, I'm from northern Germany and I'm 34 years old.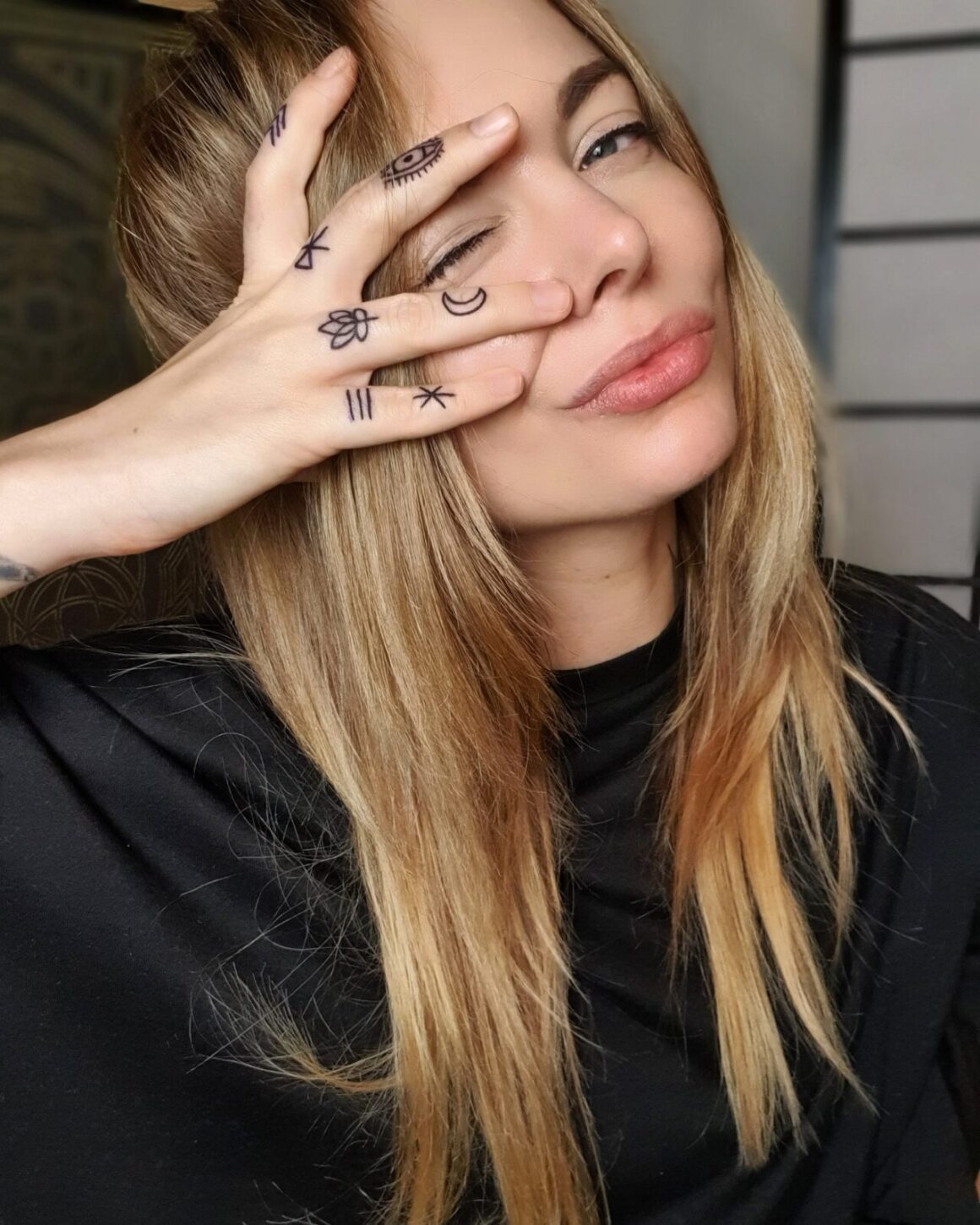 What do you do for a living?
I'm a hairstylist. I'm not a tattoo artist, but I'm learning to tattoo and hopefully this will become my job one day.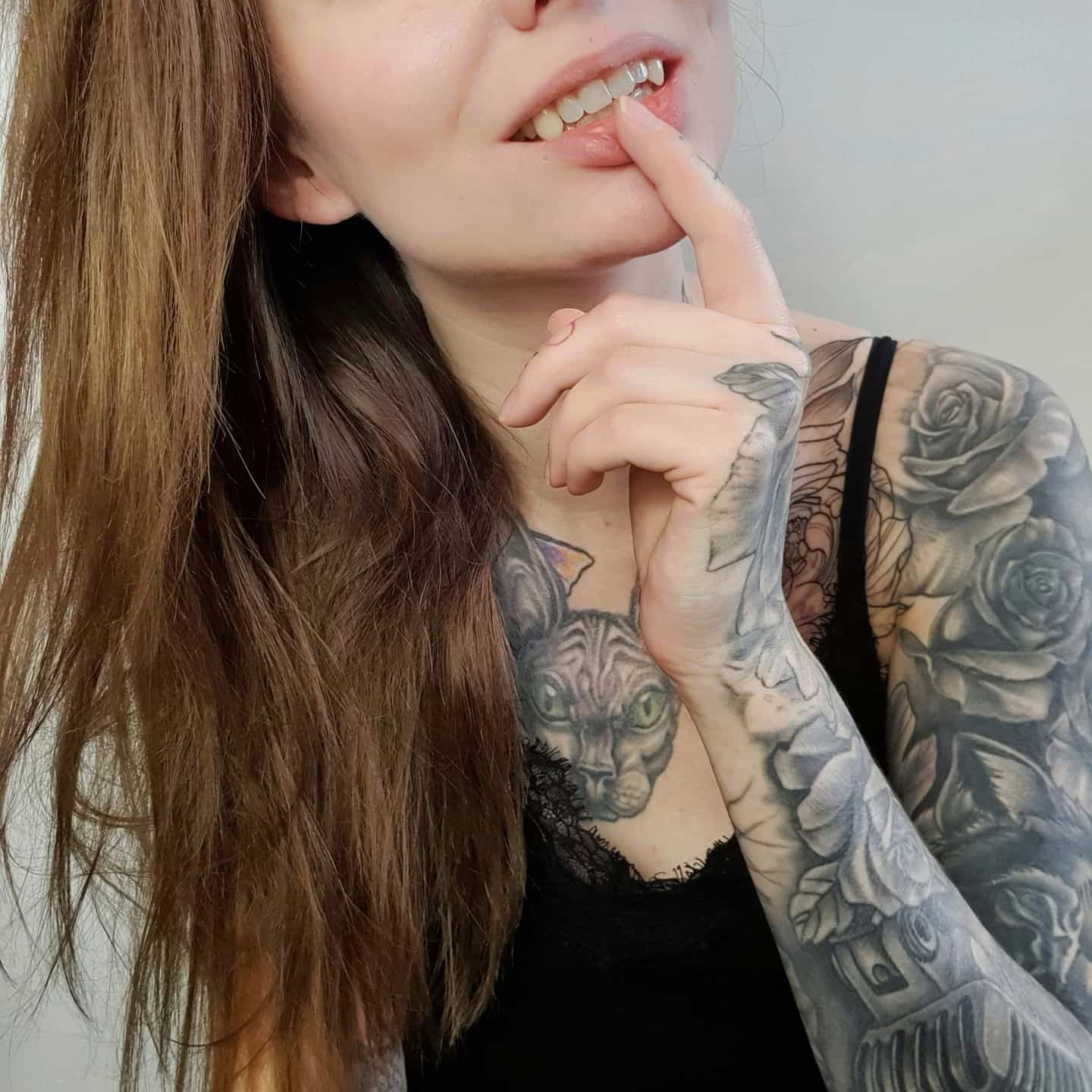 When did your passion for tattoos start and how?
I already knew as a teenager that at some point I would have loved to have at least one arm completely tattooed. I got my first tattoo when I was 15 and when I was of legal age I spent a lot of time in tattoo studios, I just couldn't get enough of it.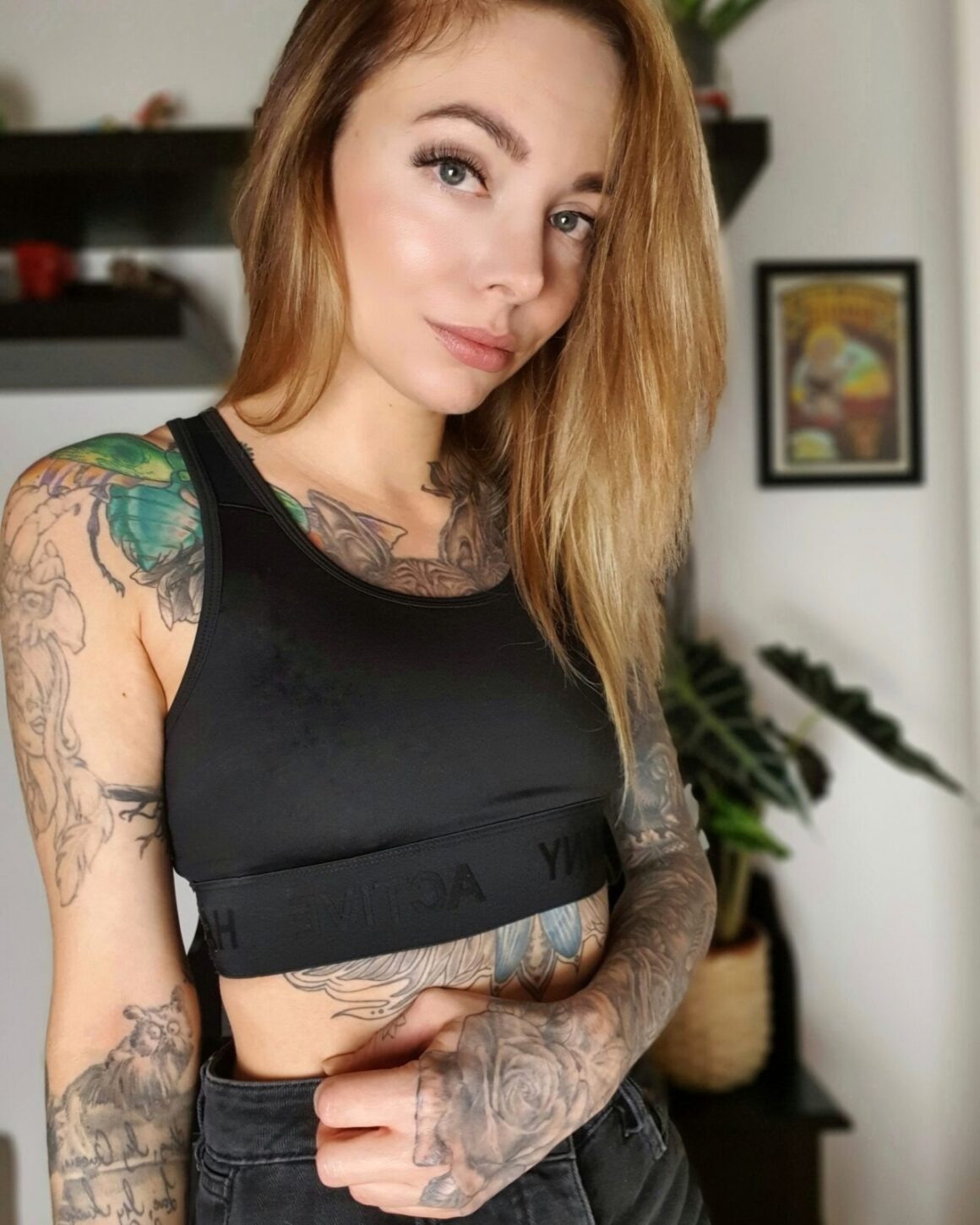 You love black and grey, don't you?
Most of my tattoos are black and grey because I love it, but I think some tattoos are more expressive in colour, so that is why I have some colour tattoos as well.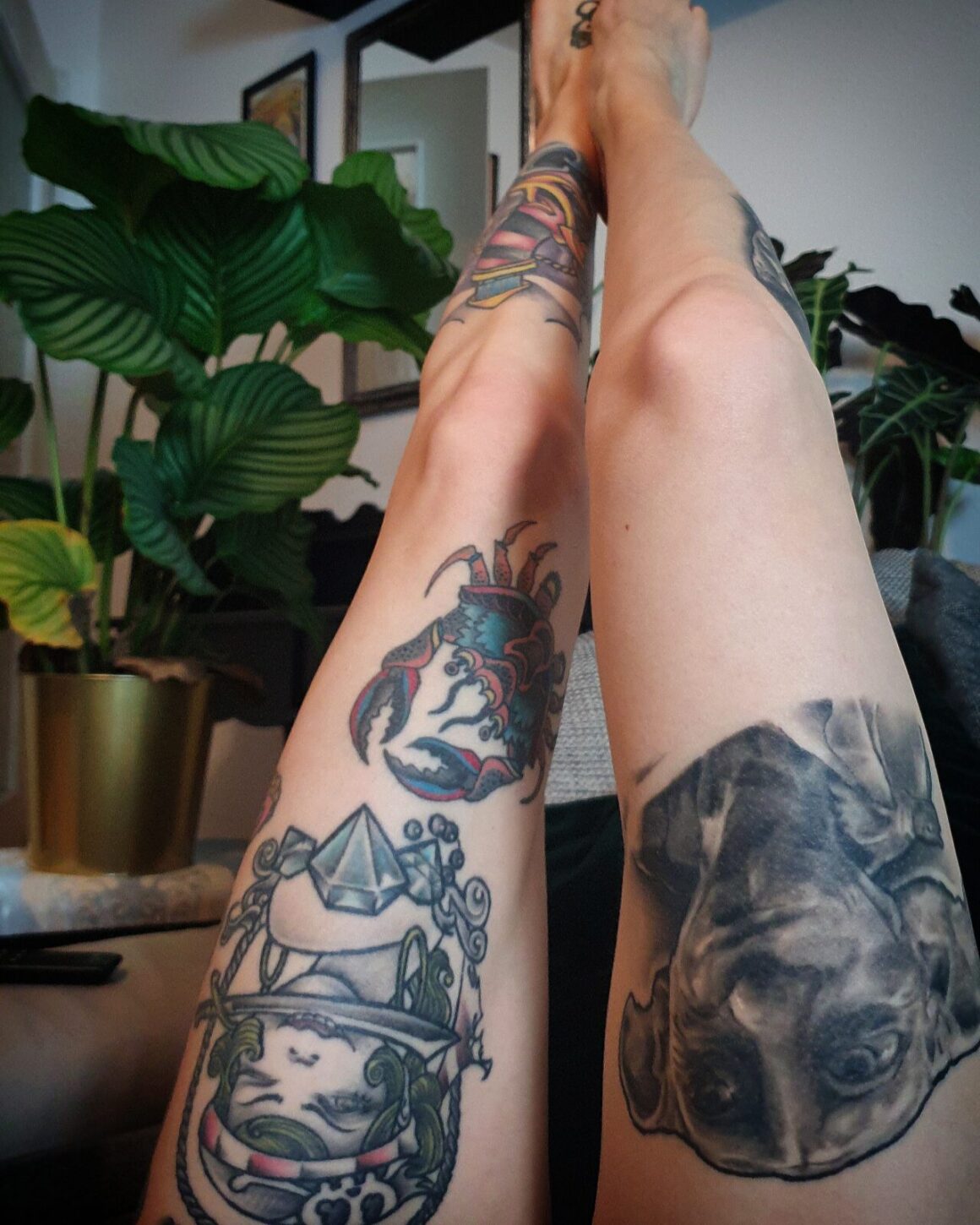 I'm curious to know something about the cat you have on your chest and the big fly insect on your belly. What is the story of these two tattoos?
I chose the cat on my chest for the Egyptian goddess Bastet. It stands for fertility, love, sexuality and joy. There is no special story about the big fly insect on my stomach. I thought the idea of choosing a beetle as a tattoo for my stomach was good, because you can cover a big area with the wings and then I had this one designed by my tattoo artist.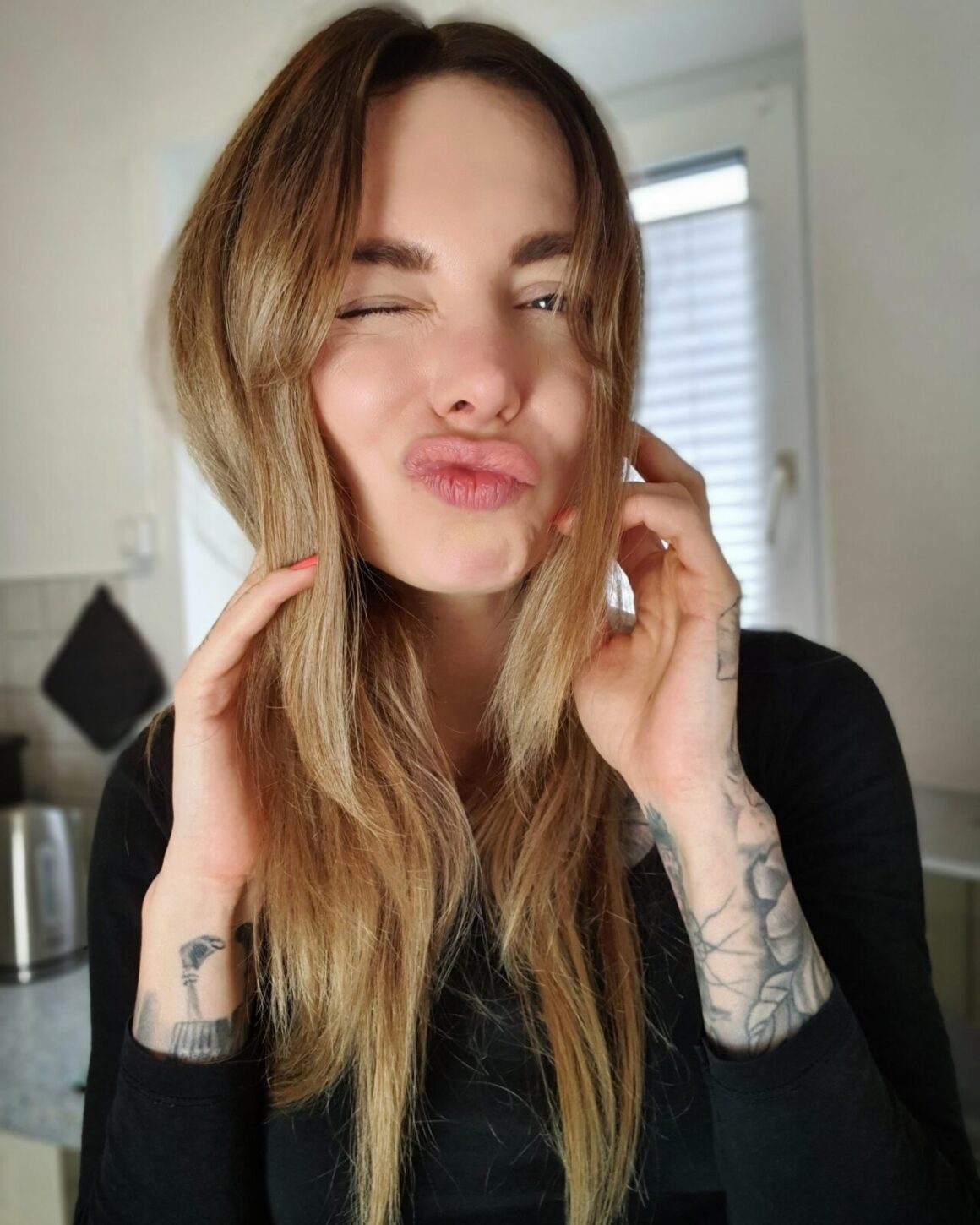 Do you like to lead a healthy life, for instance to play sports and eat healthy food?
Yeah, I'm a person that leads a healthy life. I do fitness three to four times a week and I live as a vegetarian. It is important to me to eat healthy and balanced food.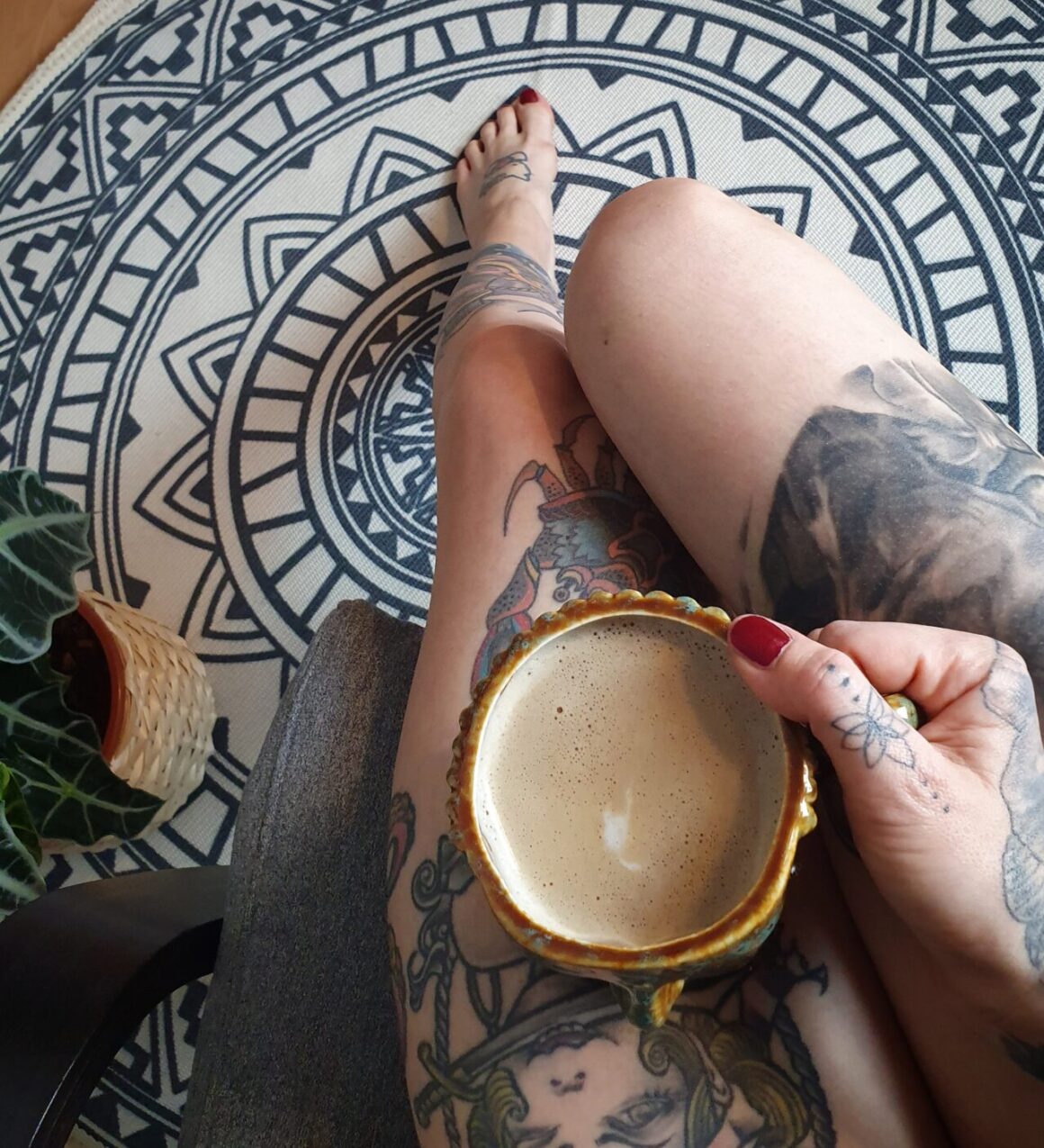 What are your interests beside tattooing?
Beside tattooing, I'm a mom of a 2 year old boy and I love reading books and comics, drawing and I really enjoy cooking.
Thank you very much Franziska and we hope to try soon one of your healthy recipes.