There are boxes hiding secrets, and there are skeletons wanting to discover them, and maybe to show them to you, or maybe just to keep them hidden.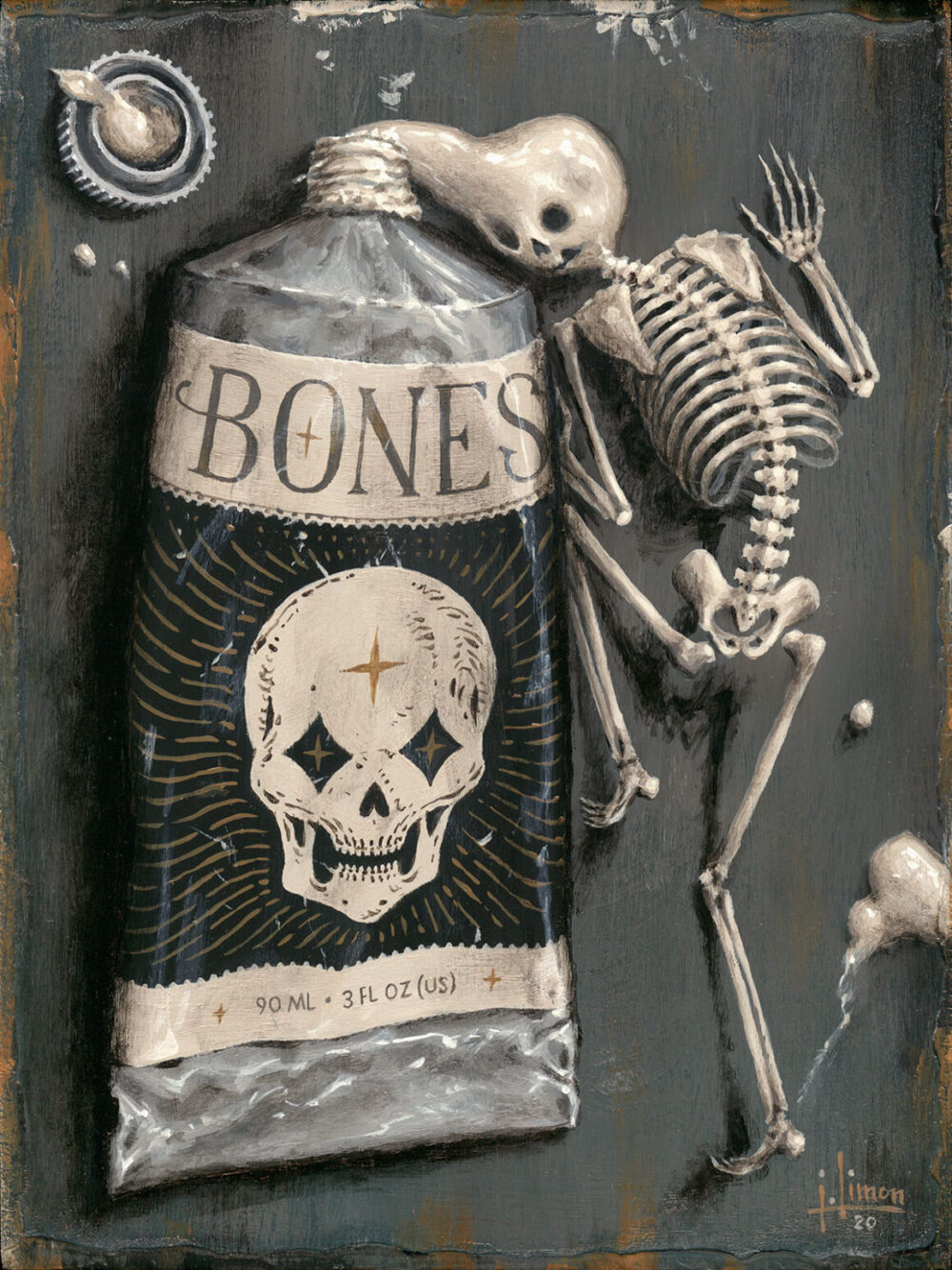 There are skeletons that are shaking, laying, browsing, playing, sleeping, sitting, working, posing, living and dying. And all of them are just jumping out from Jason Limon's imagination. I'm talking about Fragments, one of his series of paintings that never stops growing, showing an endless sequence of scenes where this bony structures are busy in every kind of different suggestive situation.
Jason Limon is an American artist born and raised in San Antonio, Texas, where he still resides with his wife and his daughters. His interest in art started at a very young age. He grew up in a big family and his older brothers were already interested in art, and so drawing and painting was something he had the chance to see and breath everyday, and easily became his own passion as well. He studied fine arts and graphic design at the Visual Arts & Technology Center at San Antonio College.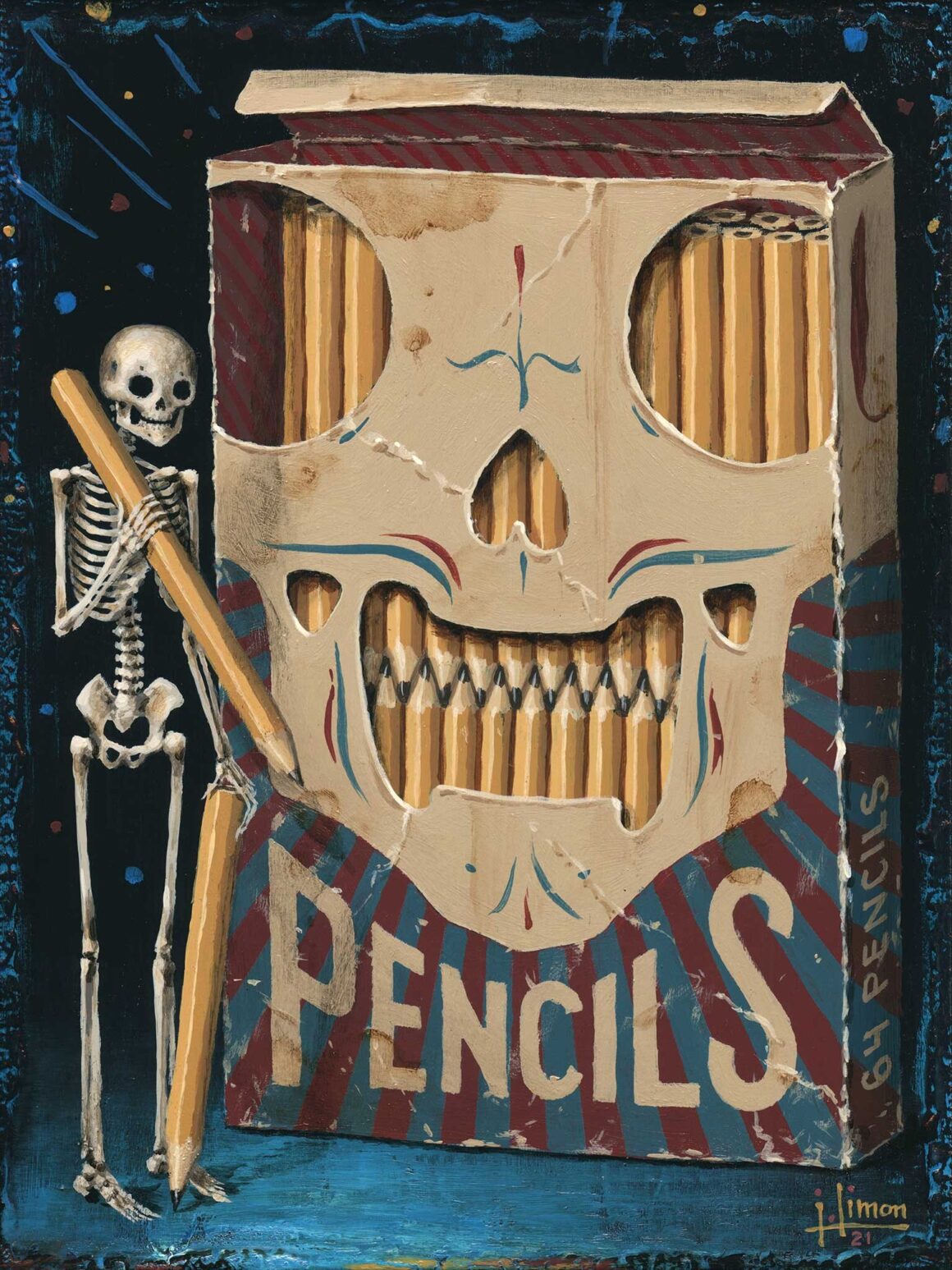 He started as a visual artist exhibiting in galleries across the United States and parts of Europe. Even if he was using a computer to express his art he actually never stopped drawing and painting, and after twelve years he started to paint full time. 21 years no stop till now. He has had solo exhibitions in New York, Albuquerque, and Chicago and has participated to a large variety of group exhibitions.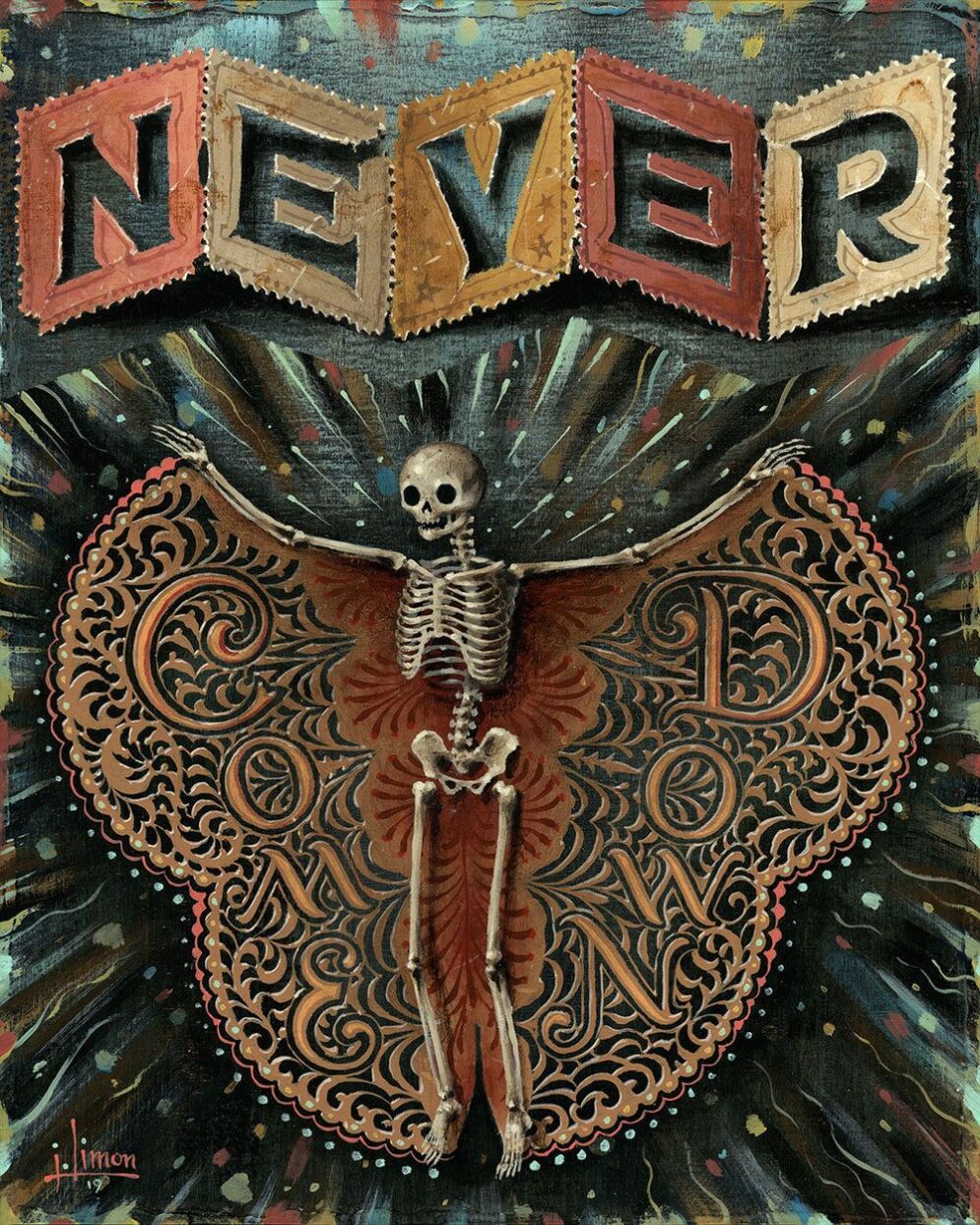 His art has been presented in many publications and has received awards from Communication Arts, American Illustration and The Society of Illustrators of Los Angeles. In 2016, a toy based on one of his paintings won the "Toy of the Year" Award from the Designer Toy Awards in New York.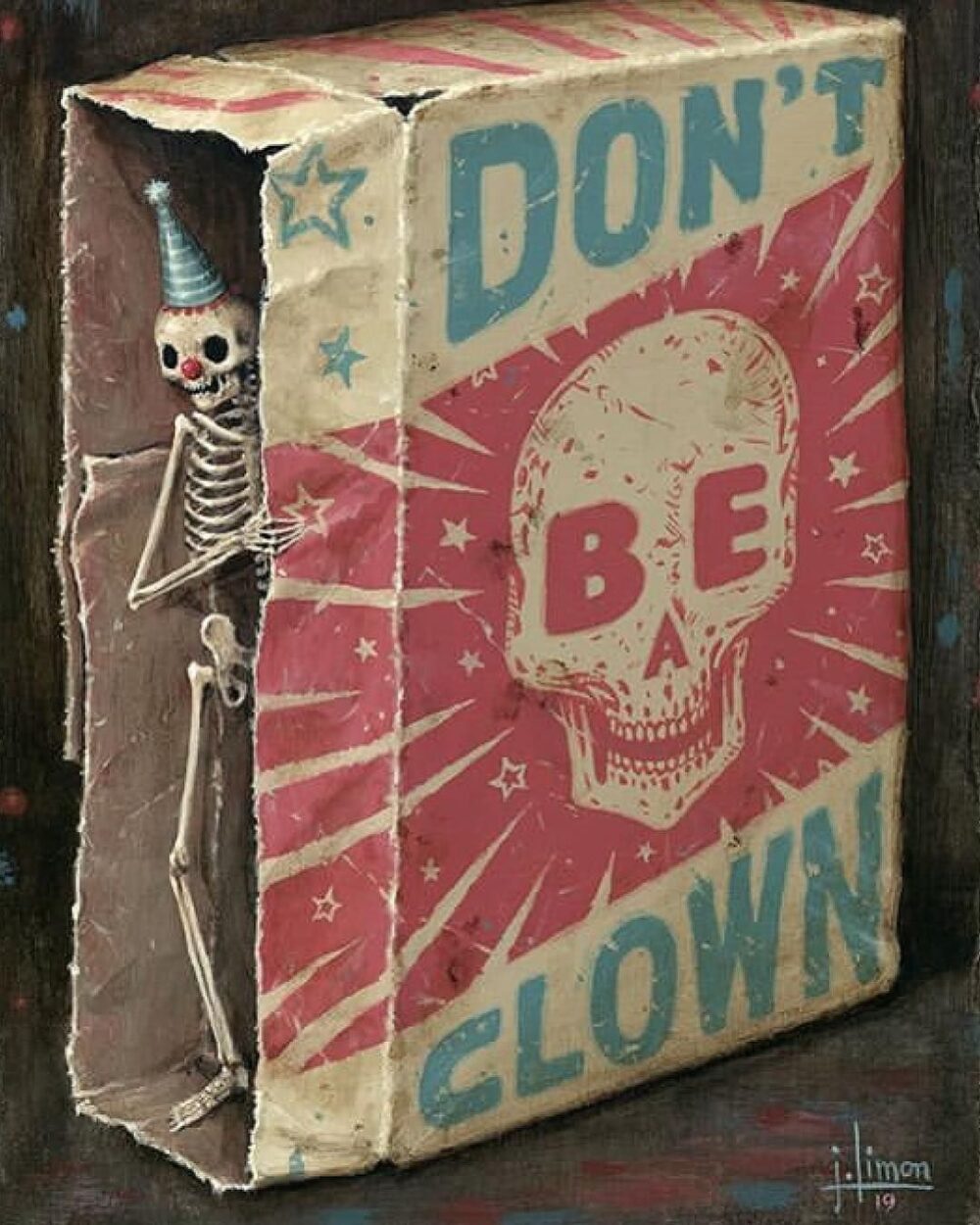 His paintings give to the viewer an instant fascination of antiquities and curiosities. Looking at his painting I feel like being a hiding witness of what happens in a wunderkammer when no one else is there. Where everything starts to have a secret life, and the elements start to interact with one another.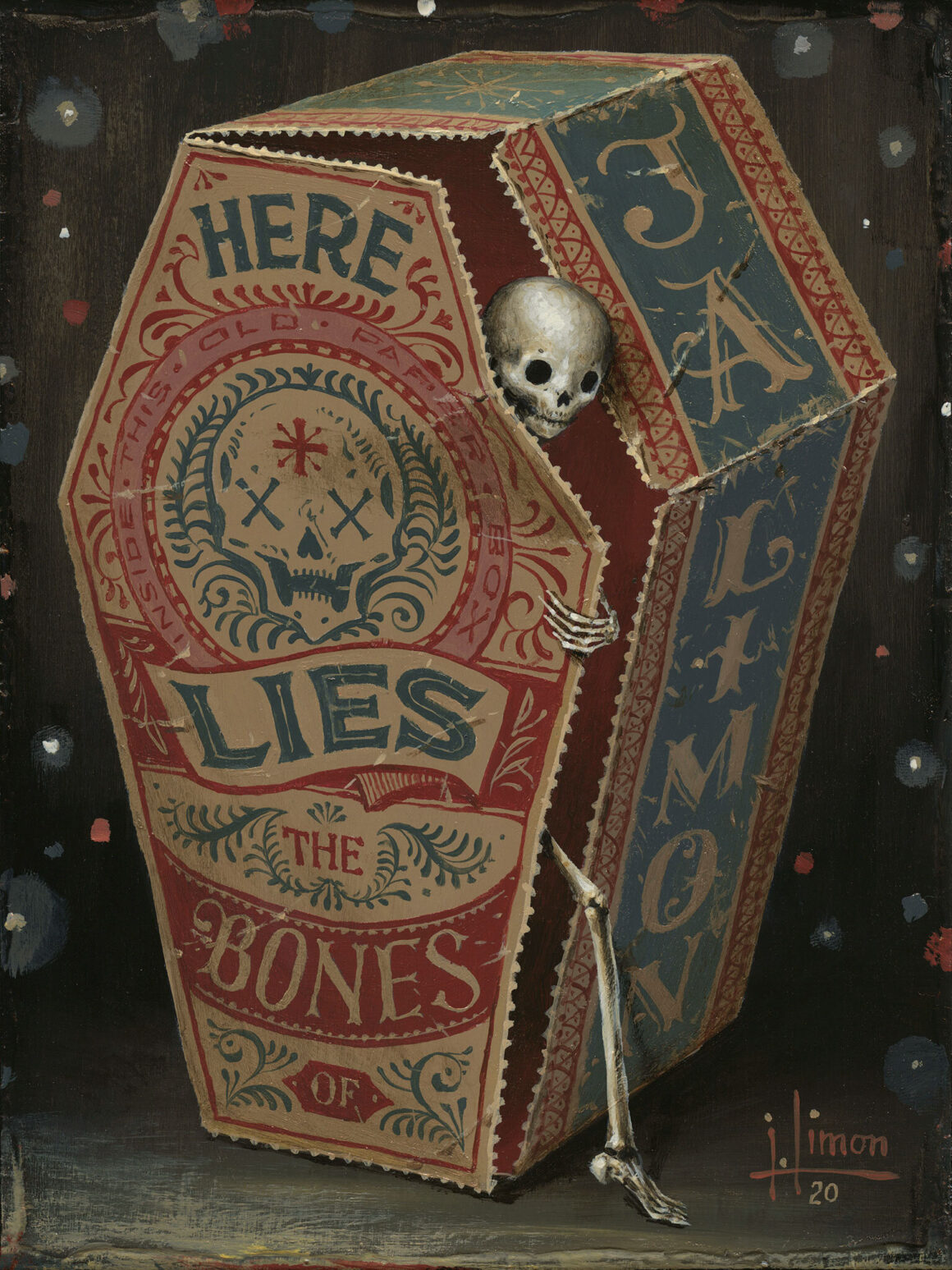 His first inspiration derives from his passion for old objects and military history, typography, but mostly he enjoys product packages from all eras, that at times are true pieces of art. He loves to visit antique stores and flea markets searching for art and toys. Everything that inspires him, he has the power to impress on his panels.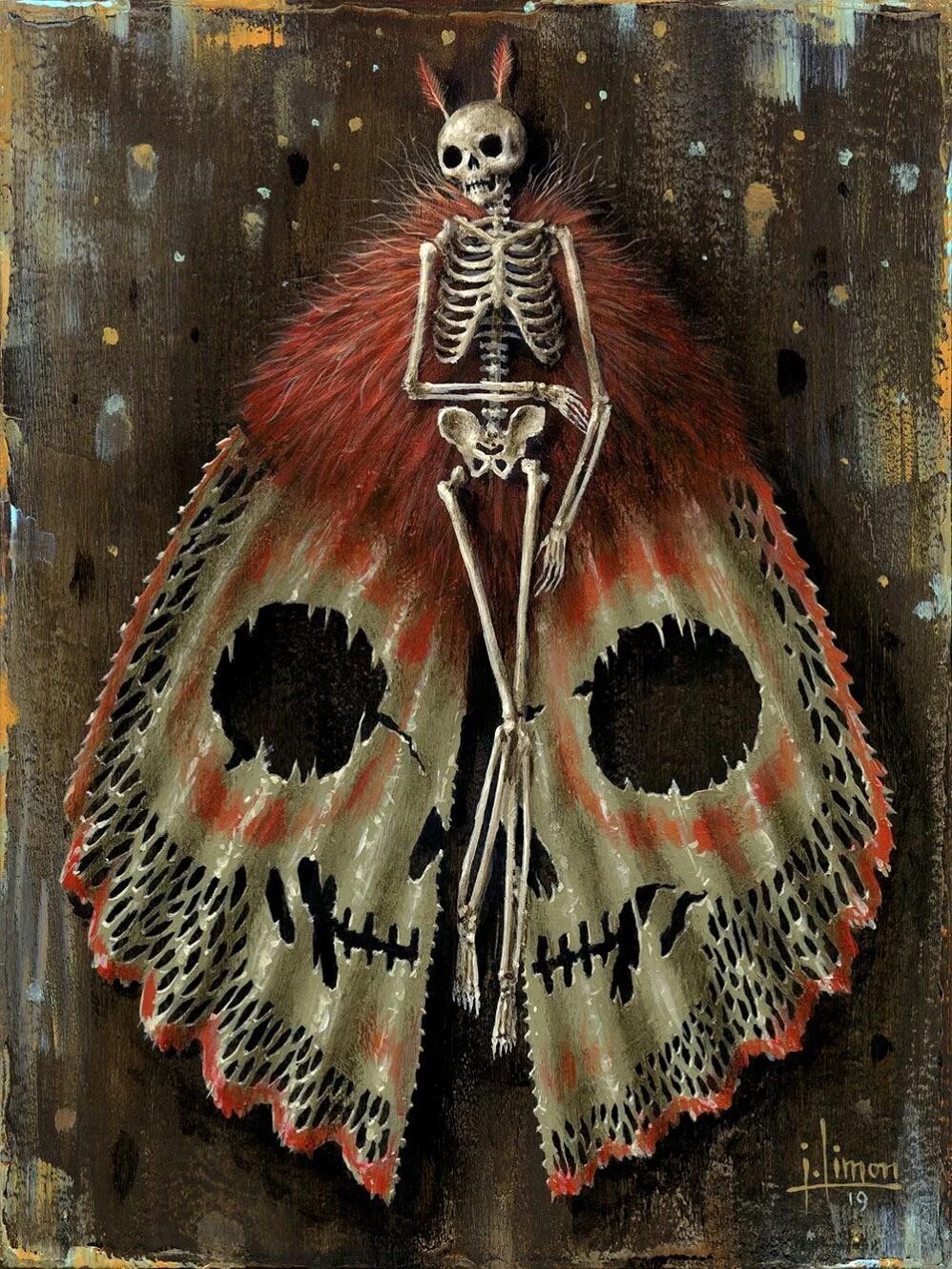 He starts his working day, just putting down his focal point, his ideas, sketching and taking notes of images and also words, letting things out as they come from his perception, and then he puts all these pieces together and starts painting his panel, while creating one amazing majestic piece of art. About "words" they were introduced in his paintings around 2015/2016 and currently they play an important role in his art. In the works from that time we can find here and there some slogans, captions, inscriptions, simply words.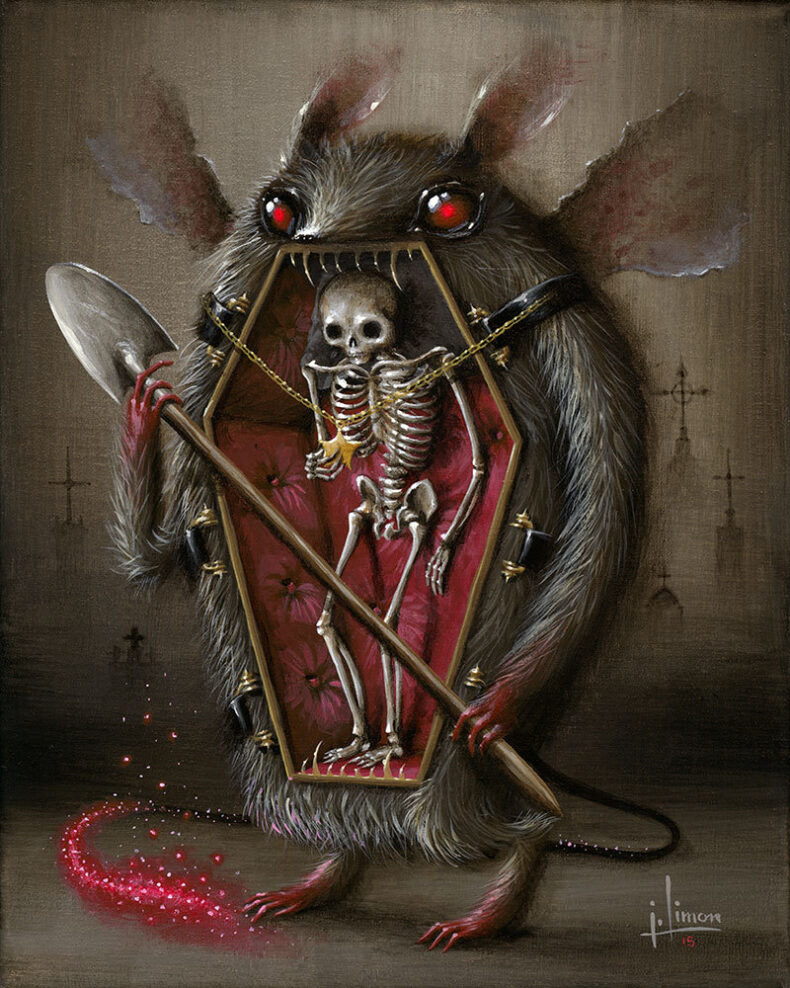 Words with which the artist usually plays, in the attempt of matching his own feelings in that specific creating moment which corresponds to a specific private moment in life.
The letters themselves become elements and something that he has fun with – expanding on them yet trying to keep their form.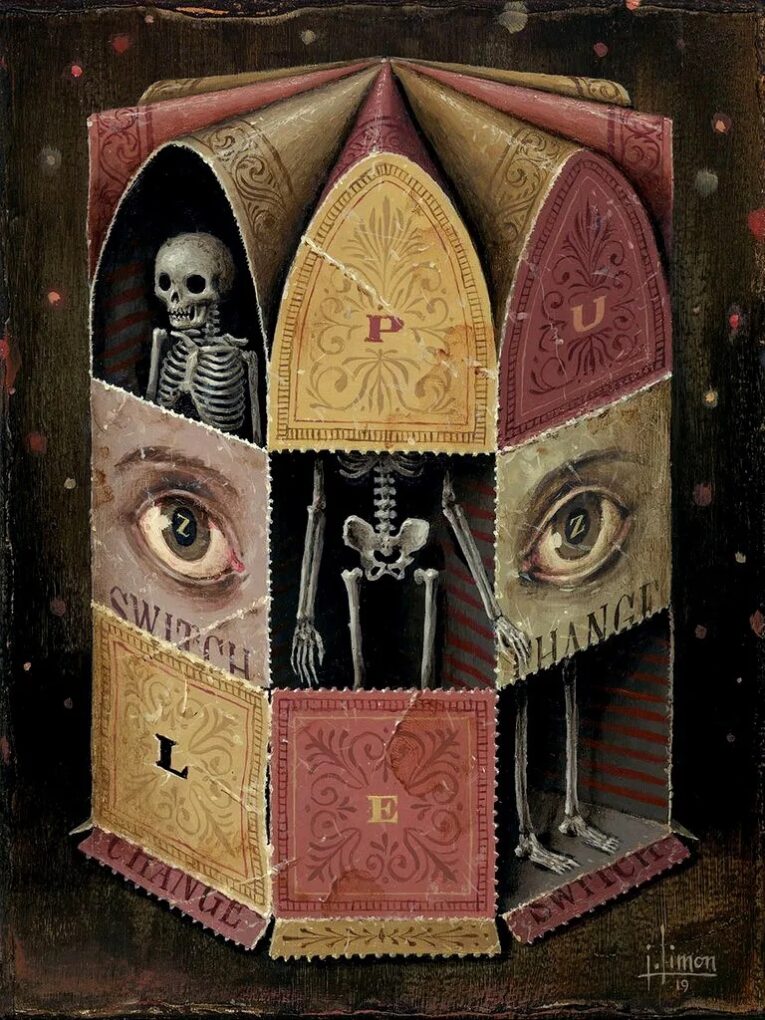 His main technique is acrylic on panel, and the colour palette is focused on neutral and retro subdued tones, exactly like that old decorated cardboard or metal, biscuits or tea boxes from 19th century.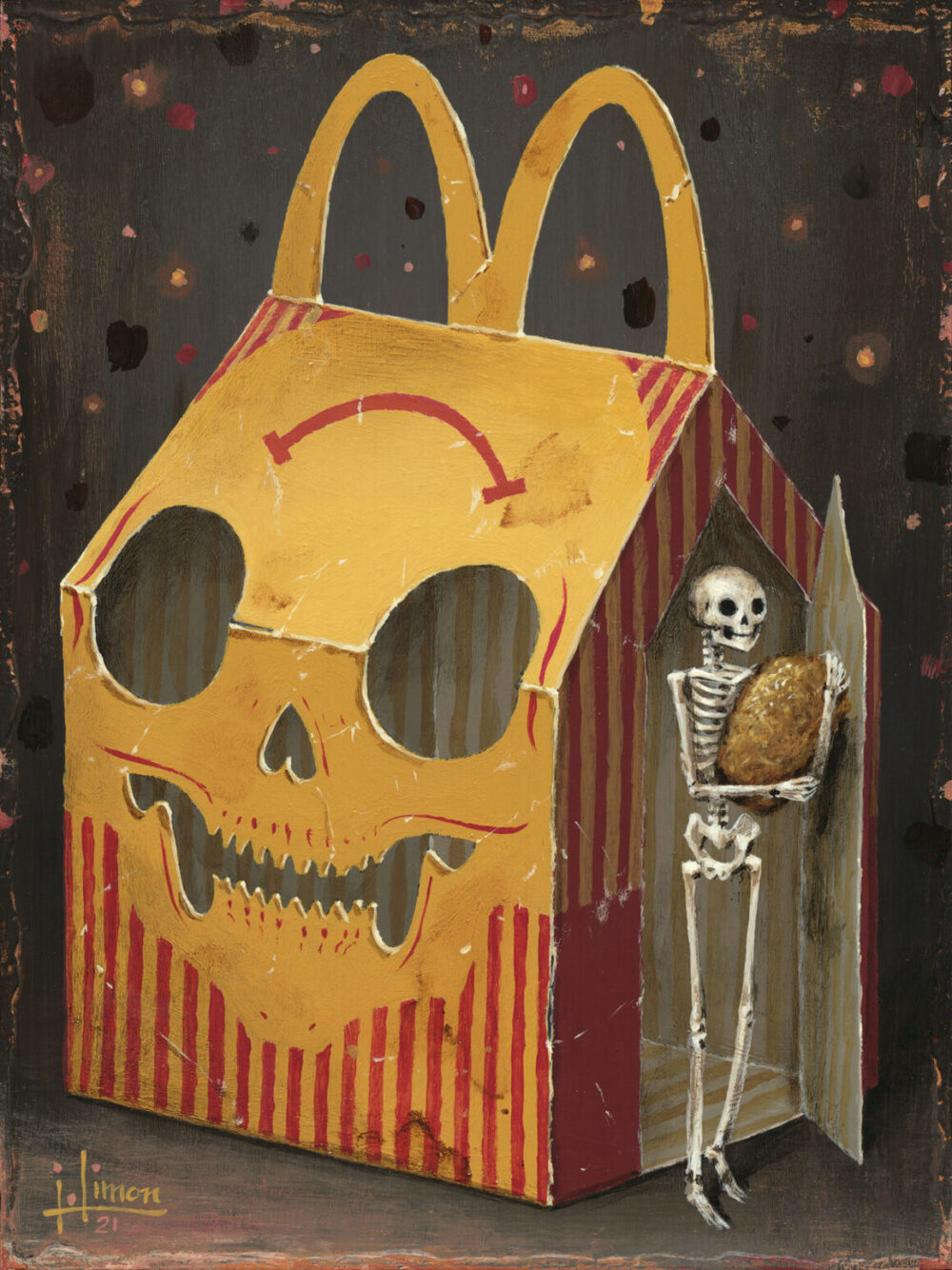 Even though the presence of skeletal figures and that scratched paper packaging might sound horrific, Jason's work isn't scary at all, the portrayed scenario has a high likability, probably because of the humor Jason adds to his pieces.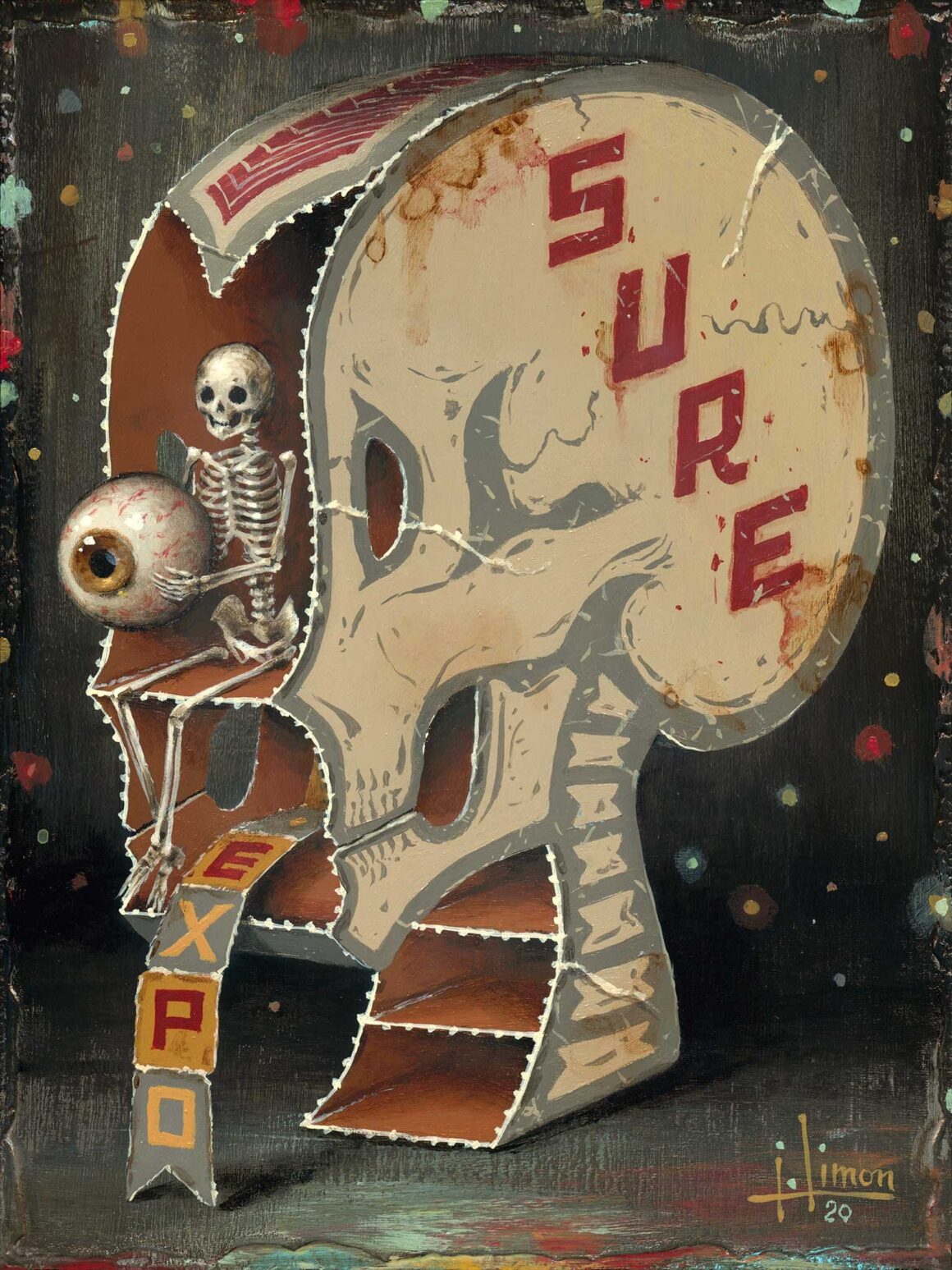 "It all comes from a curiosity of times past where people created things and left them here for all others to run into. The idea of leaving something physical behind beyond my own life seems to be the main driving force of what I do."
And this is probably what every kind of Artist wishes as well while creating.