Traditional and Japanese styles: starting from a Sailor Jerry swallow, going on with lots of individual tattoos. To finish with a full Japanese crane backpiece which was inspired by a trip Stefanie took in Japan with her husband, the tattoo artist Craig Kelly.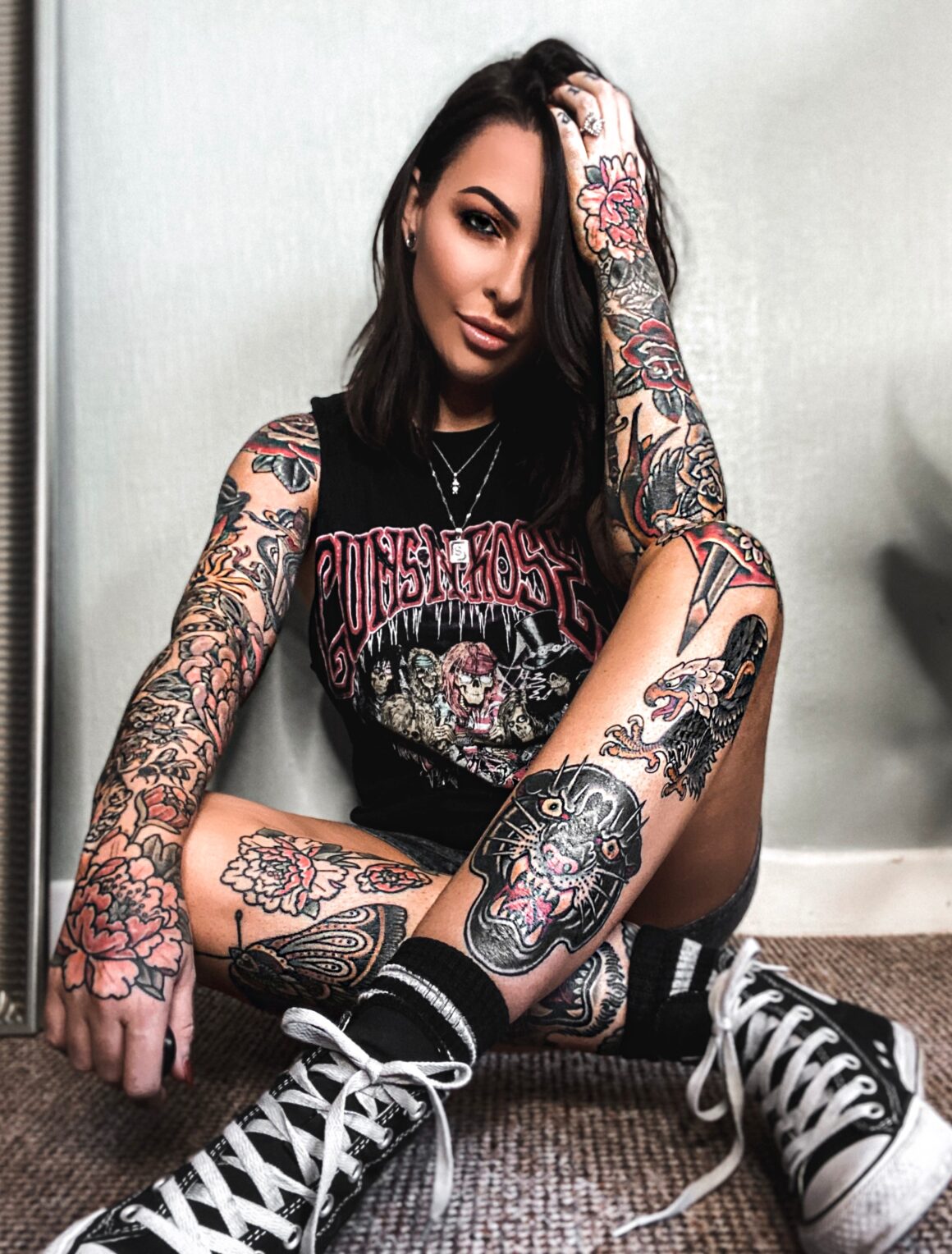 Hello Stefanie would you like to introduce yourself to our readers?
Hi I'm Stefanie, I'm the type to always have music playing and be creating. I adore animals, adventures / travelling and have a silly sense of humour! I believe in the importance of people supporting each other, building each other up and being kind to others.
Where are you from and how old are you?
I'm 30 years old, born in Northern Ireland and have lived here most of my life. I spent a couple of years in England for university, as well as some time working abroad in Spain, Greece and Turkey, and finally a year living in Australia, before I returned home and settled back here 5 years ago.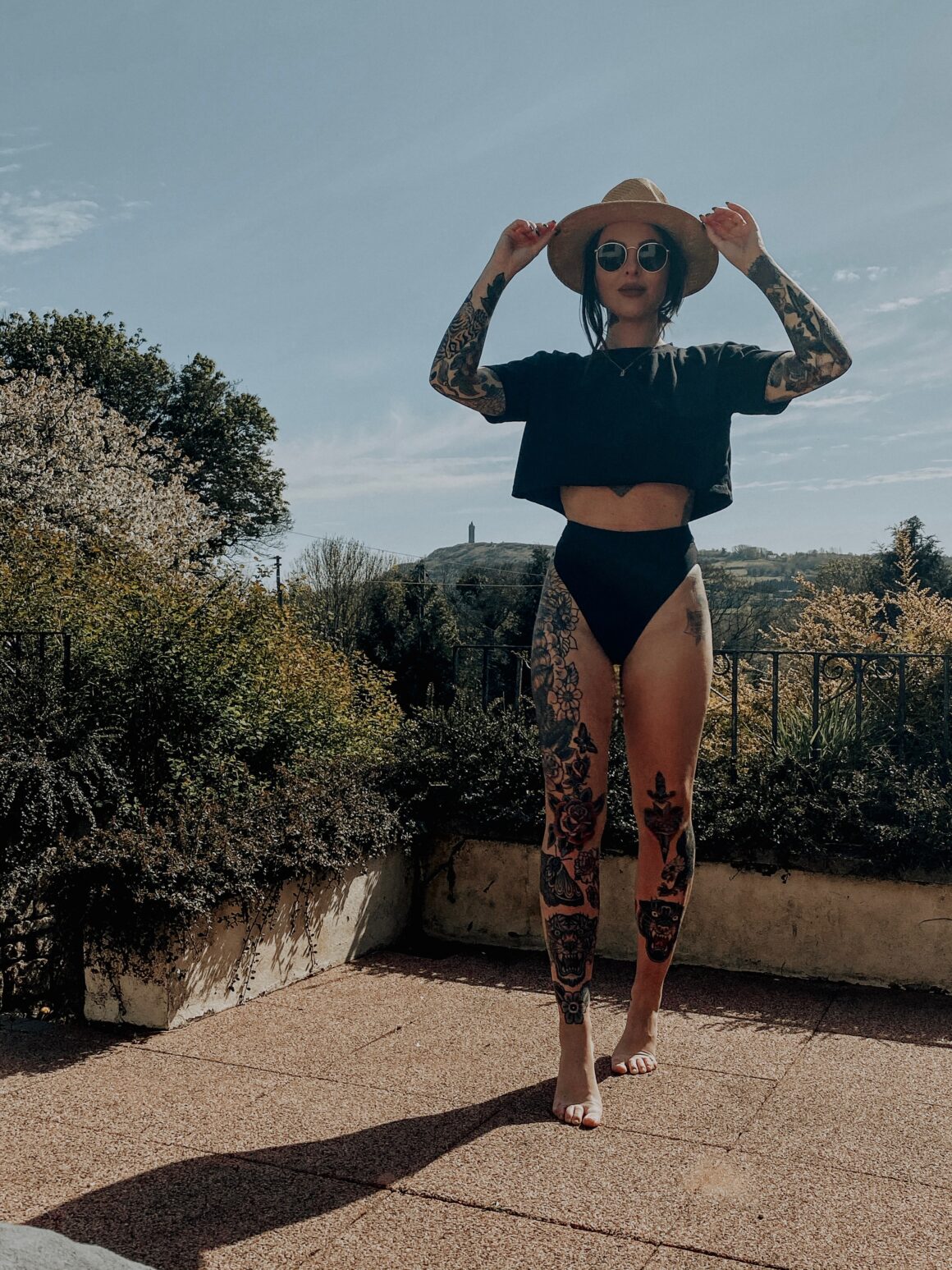 Why did you start to get tattooed?
I just wanted to get tattooed because I loved tattoos, not because of any meaning behind them. I find it's a beautiful way to express yourself, and personally, I feel so much happier and more confident in my skin, now that it's covered in amazing artwork.
I always liked tattoos when I was growing up; all my favourite bands had tattoos and I thought they were so cool. I got my first tattoo at 17 and then didn't get any for a few years because my parents were so angry!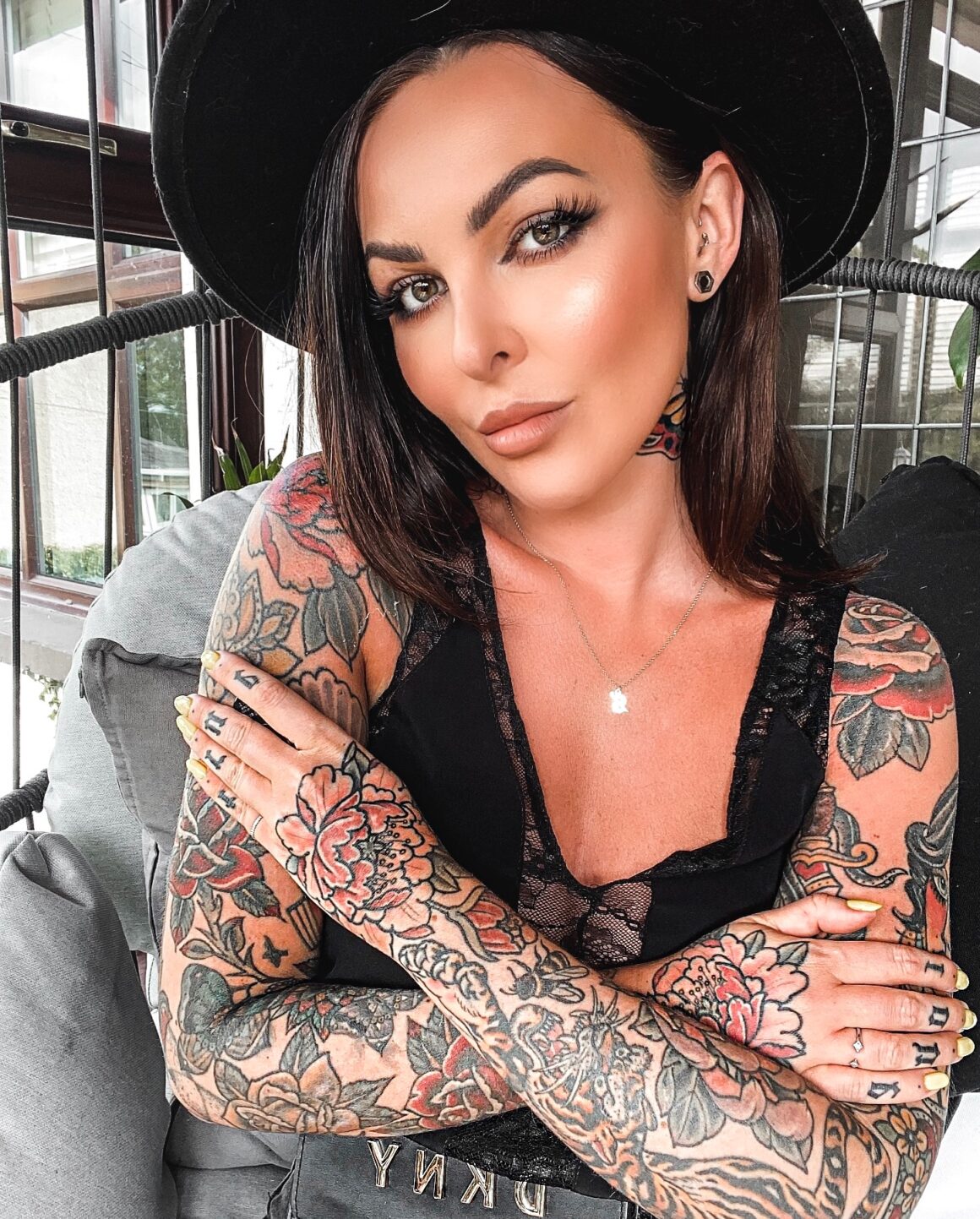 Who has tattooed you and how do you define your favourite style?
Most of my tattoos were done by my husband, Craig Kelly (@craigkellytattoo) and they are a mix of Traditional and Japanese styles.
One of my first ever tattoos was a Sailor Jerry swallow and I've loved the Traditional style ever since.
I more recently got into Japanese tattoos and we visited Japan last year for 3 weeks, where we visited the Bunshin Tattoo Museum. I prefer to have lots of individual tattoos, but I have a full Japanese crane backpiece which was inspired by the trip.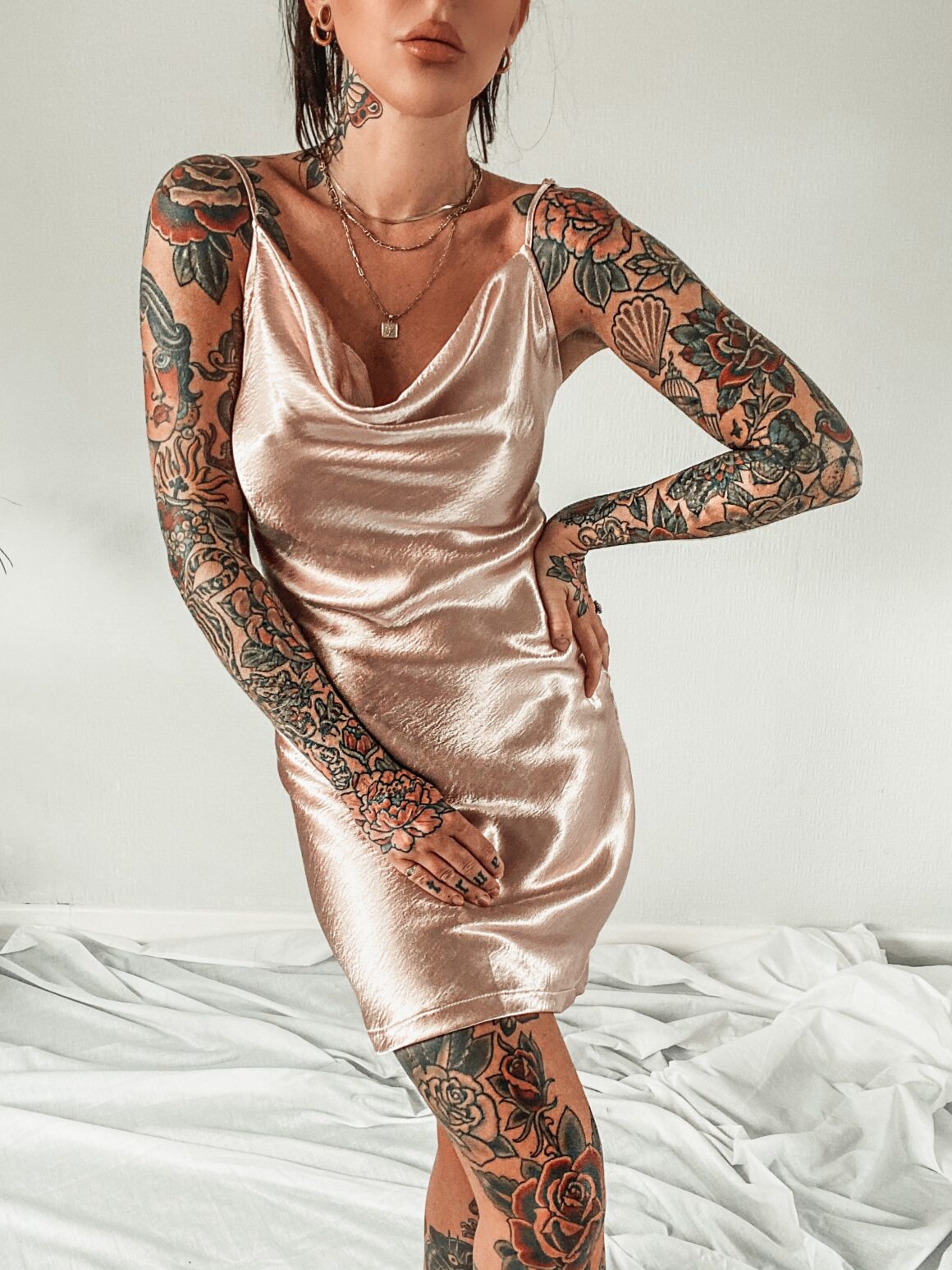 What do you do for a living?
I am just starting out as a tattoo artist. I quit my job over 2 years ago to pursue a career in tattooing, where I spent time watching, learning and drawing in the studio. I have always been artistic from a young age, and it's amazing to do something I'm really passionate about. I would love to eventually focus on Traditional tattooing.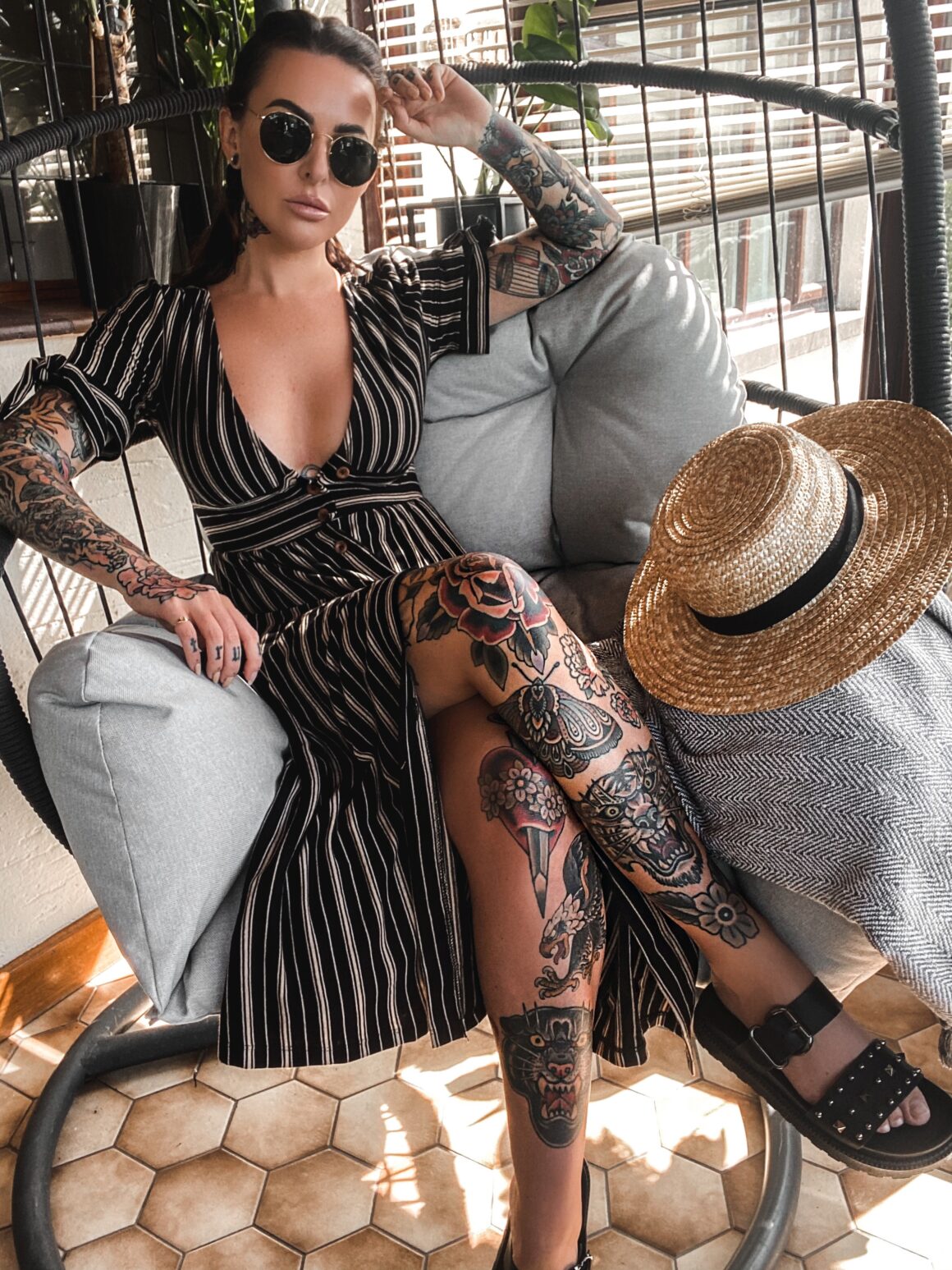 Do you have a special dream for your life?
My dream is just to be happy, whatever that may include.