Originally from Kaneohe, one of the largest cities in the county of Honolulu in the state of Hawaii, Jon Ching is an artist capable of creating scenes imbued with unforgettable symphonies of colour.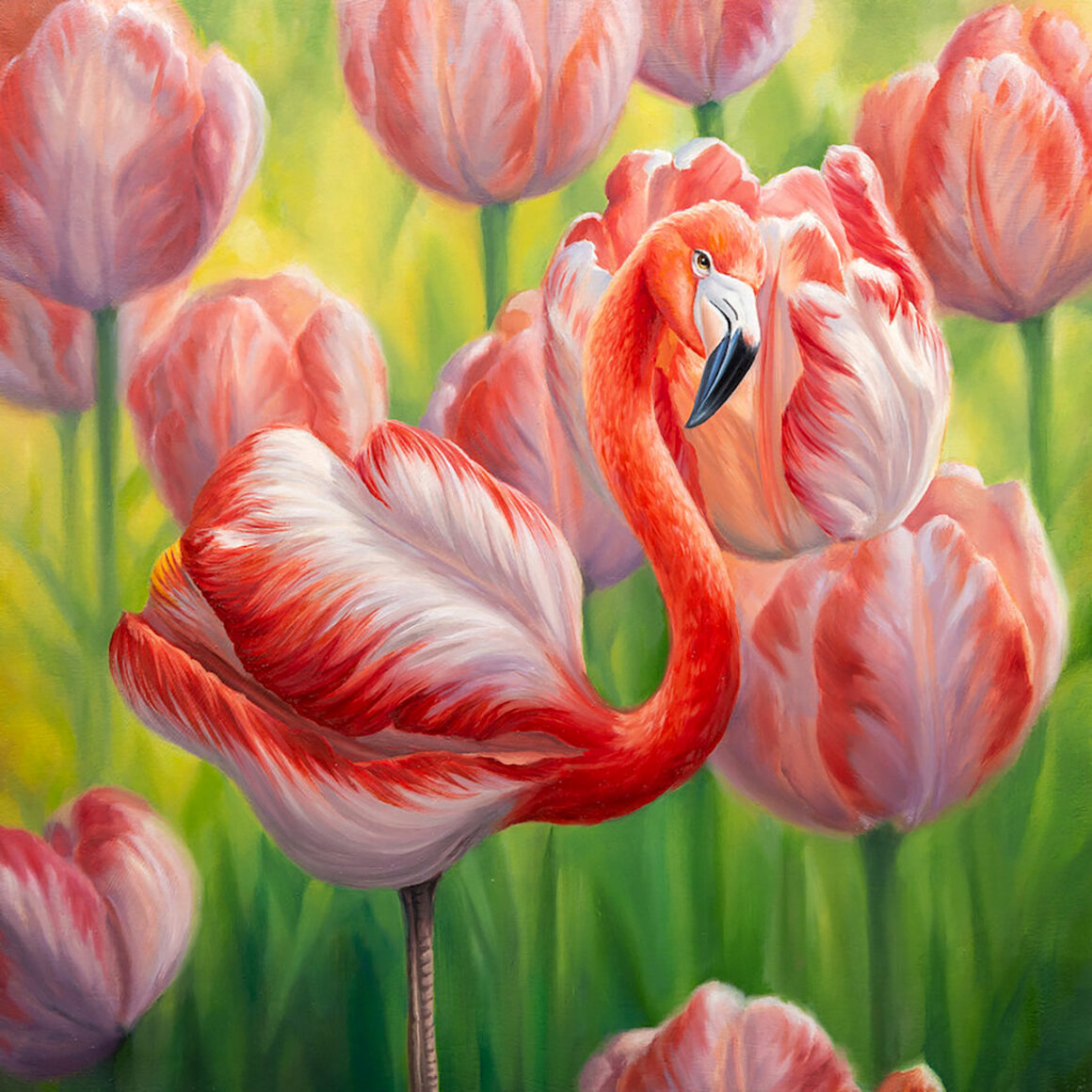 Jon was born and grew up steeped the natural beauties of O'ahu. Right from the start his upbringing instilled in him indigenous lessons about appreciation and for nature, laying the foundations for his fascination with the natural and wild world, something which would profoundly influence and drive his work to the present day.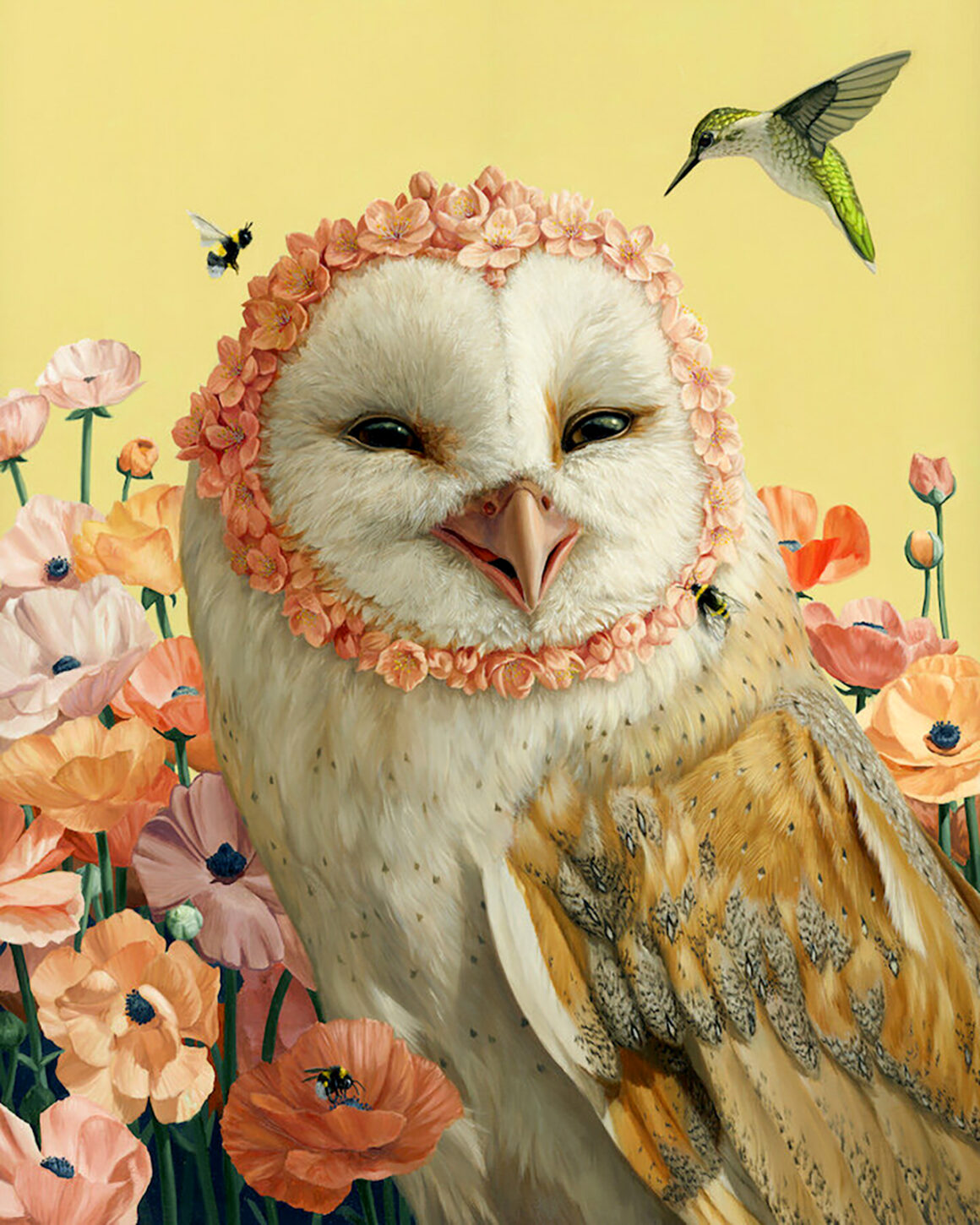 His studies began far from what would become his true path and he attended the University of the Pacific in Stockton, California, where he was awarded a degree in mechanical engineering.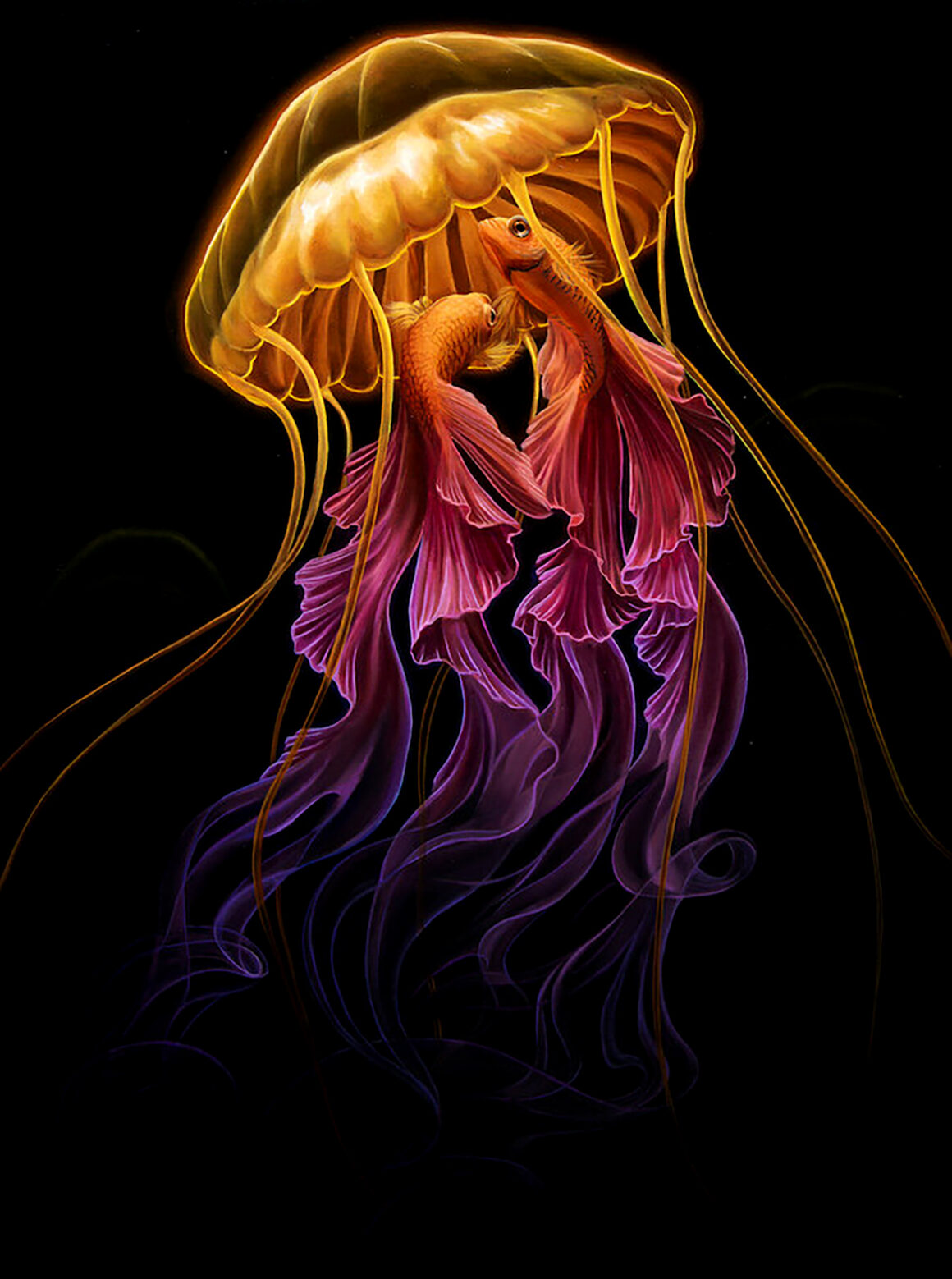 After a few brief experiences in that sector, he soon realised that he was not cut out for this life and so took a radical change of direction in order to pursue his creative passion which would lead him to express himself as a painter.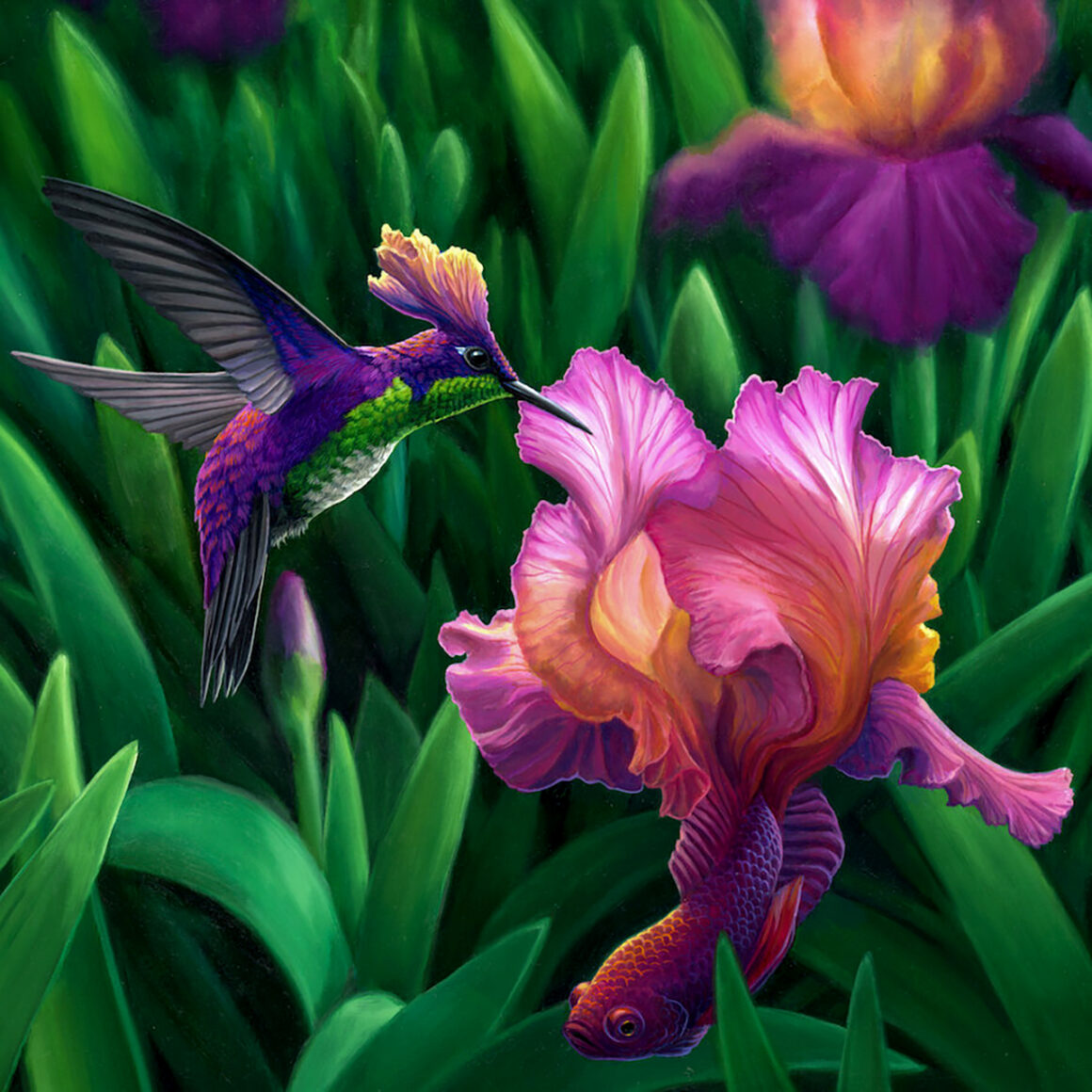 From there on Jon began to learn in the field, completely self-trained, developing his painting process and technique and gradually perfecting his visual language. Jon studied the little idiosyncasies of the flora and fauna while never forgetting to pay tribute to it as well.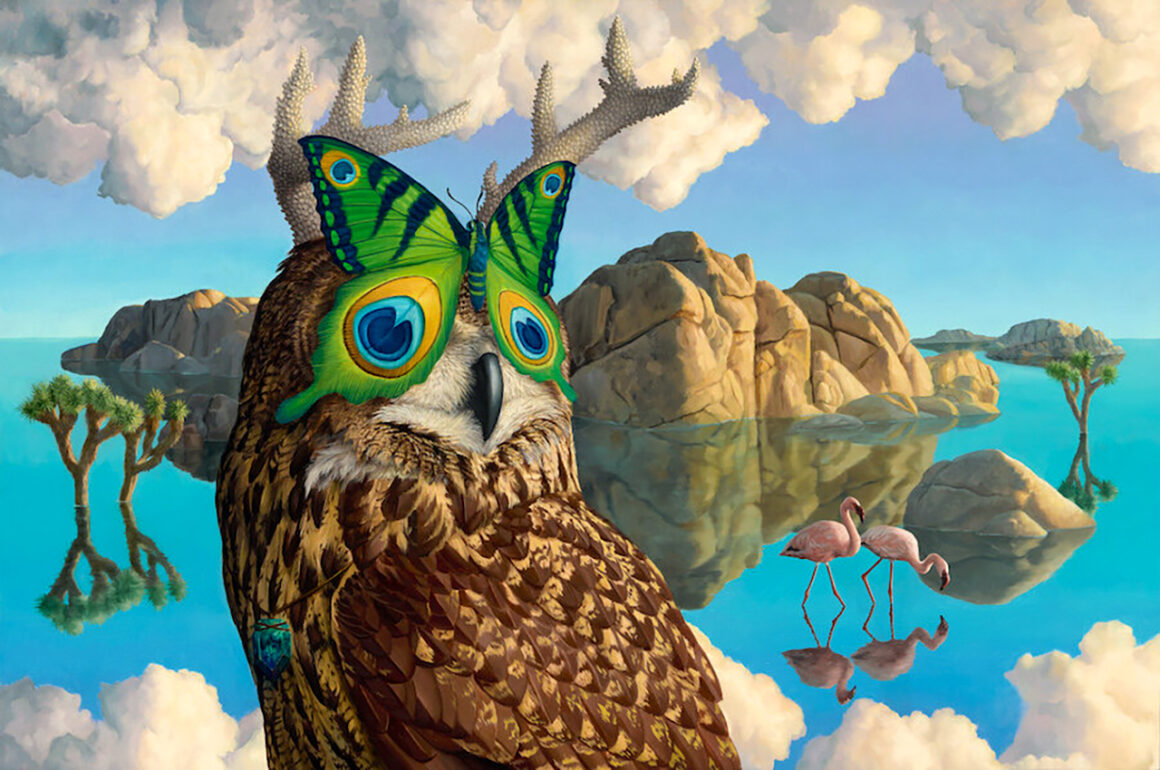 His overall artistic technique and the minutely detailed realism it produced are actually inspired by the interconnections present in the natural world which have always embraced and surrounded him.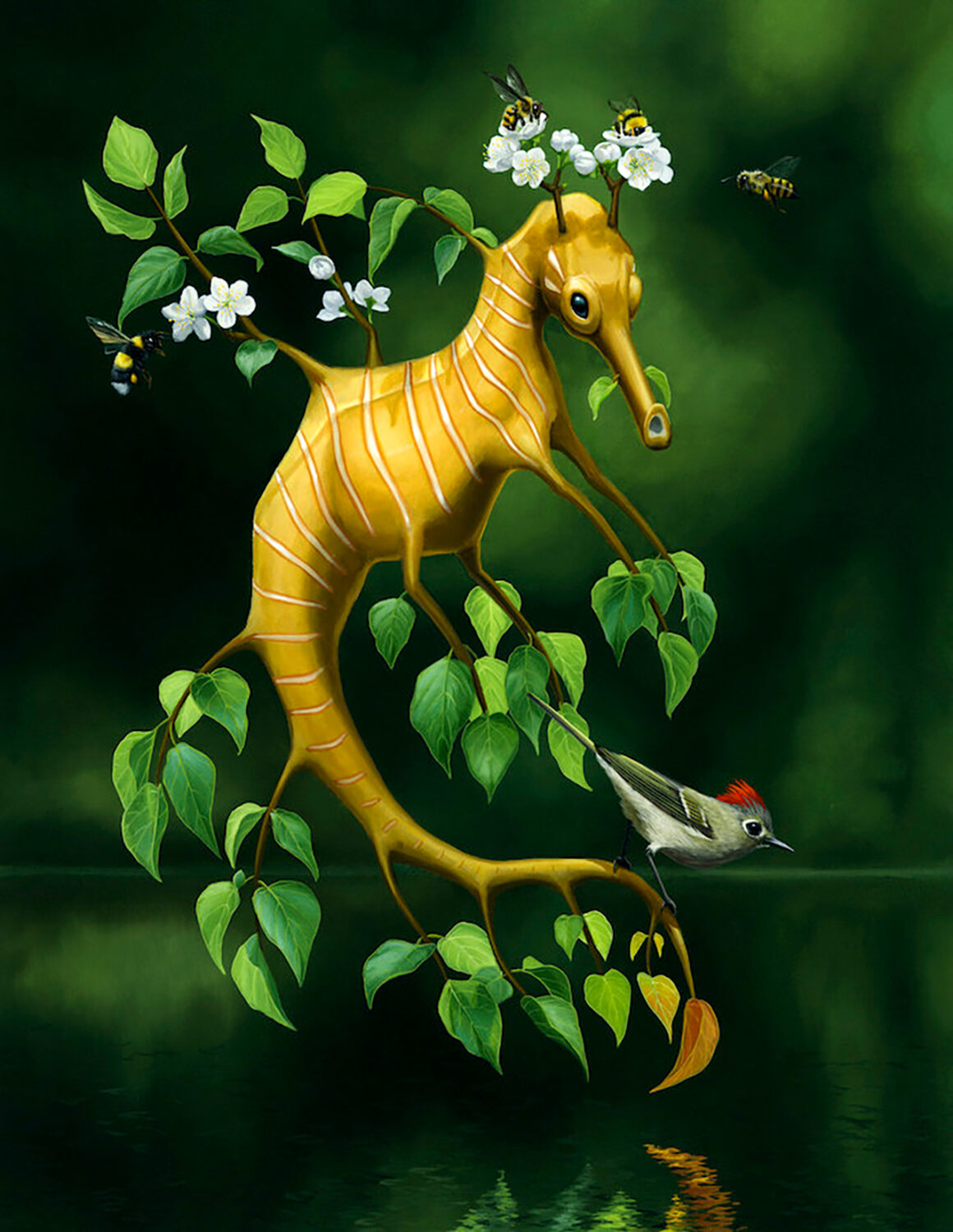 His work translates his surreal imaginings of the limitless combinations that nature can produce into paintings in oil on wood panels.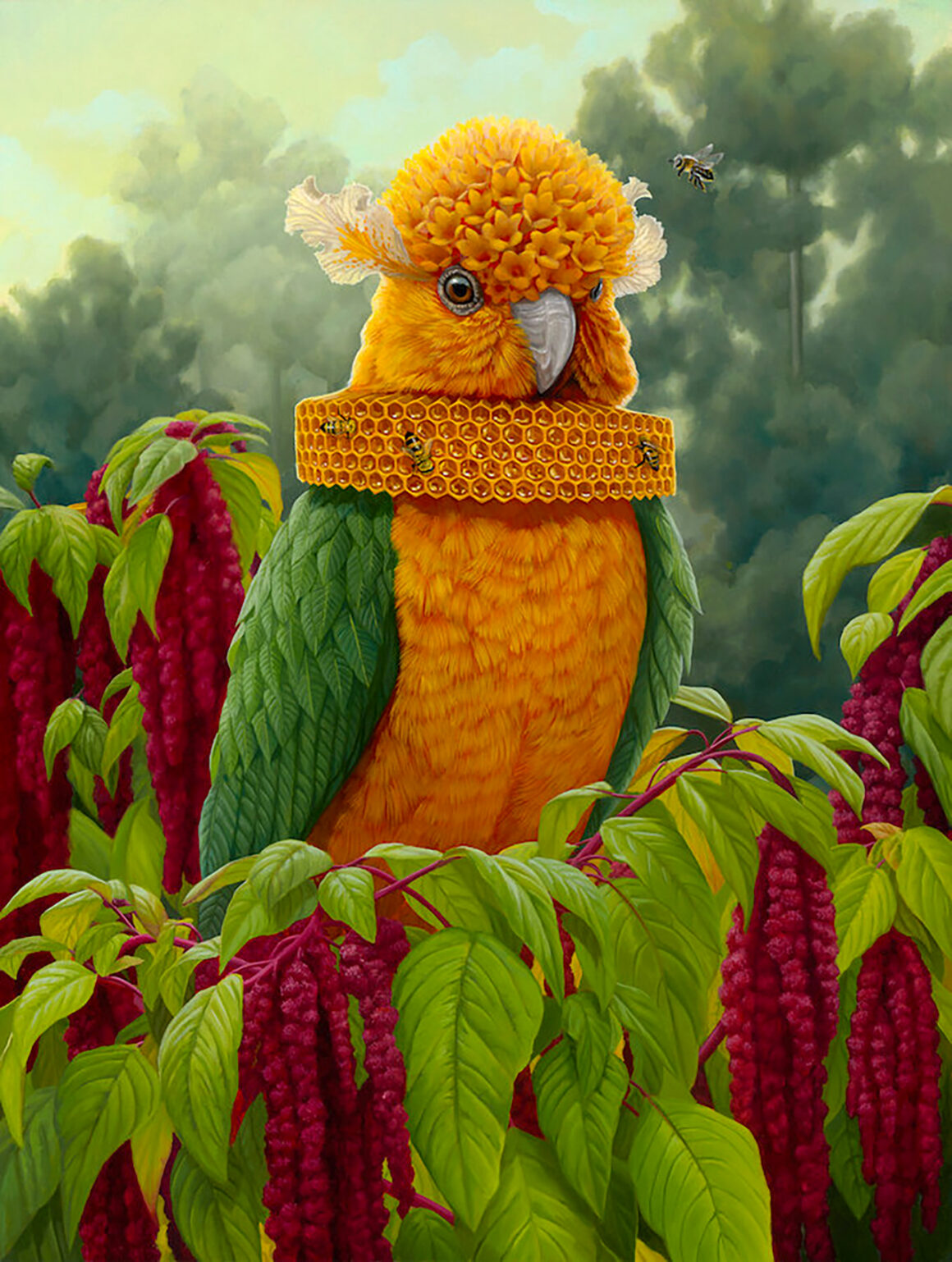 New creatures and symbioses emerge from his meticulously detailed paintings, exemplifying the infinite potential of life on Earth through metaphors and allegories.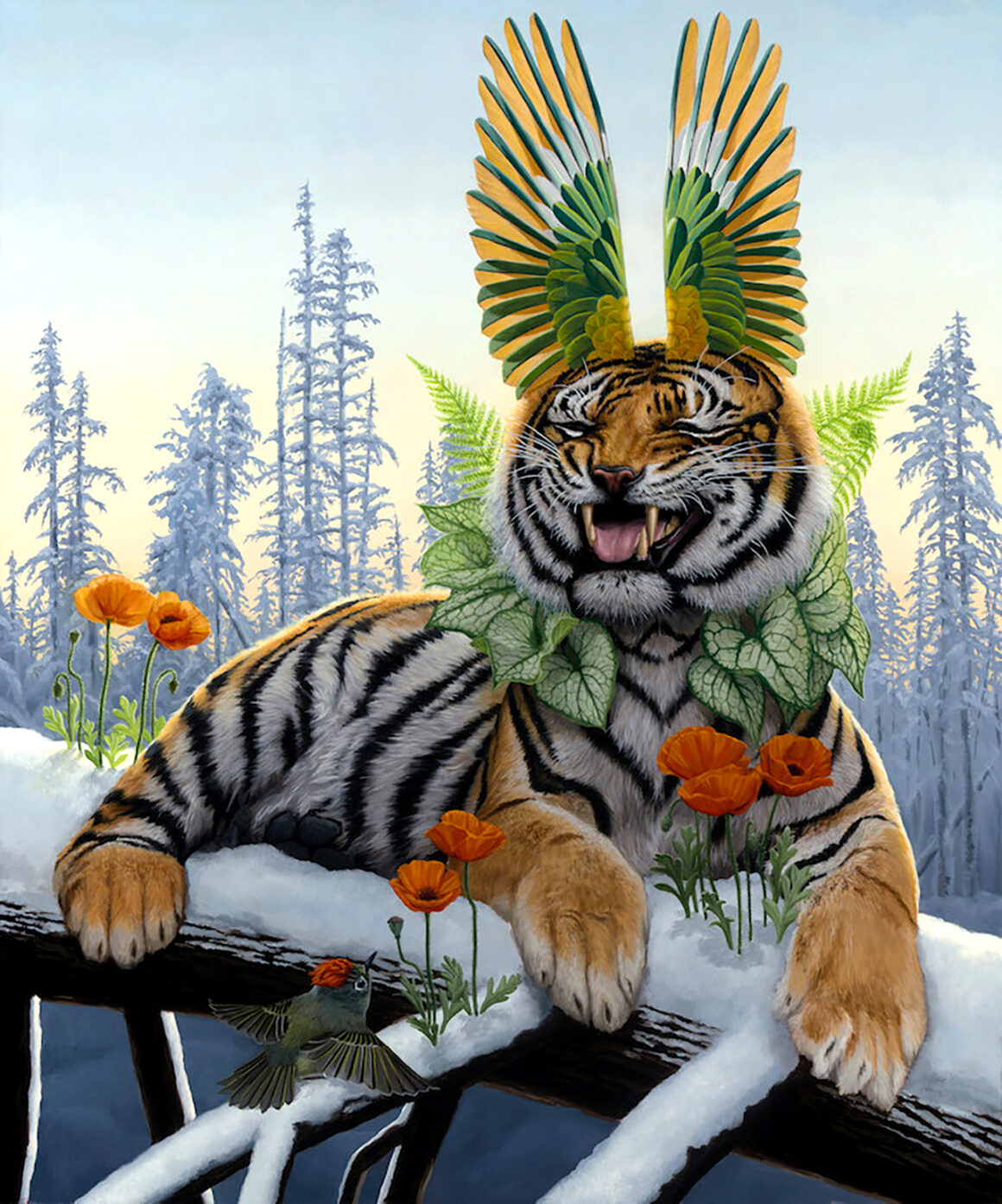 Ching creates a series of fantastic, limitless combinations, from parrots melded with the colours of flowers and insects to owls covered in moss and funghi, fish camouflagued among the tentacles of a jellyfish and birds of various species in symbiosis with minerals of many colours.
The infinite marvels of the natural world inspire my work; because once you have realised that there is magic hidden in every cell of every living organism, you just can't look away
said Ching to My Modern Met. Ching's work reminds us that everything in this world is part of a gigantic, limitless and unstoppable global connection between the animal, vegetable, mineral and human world.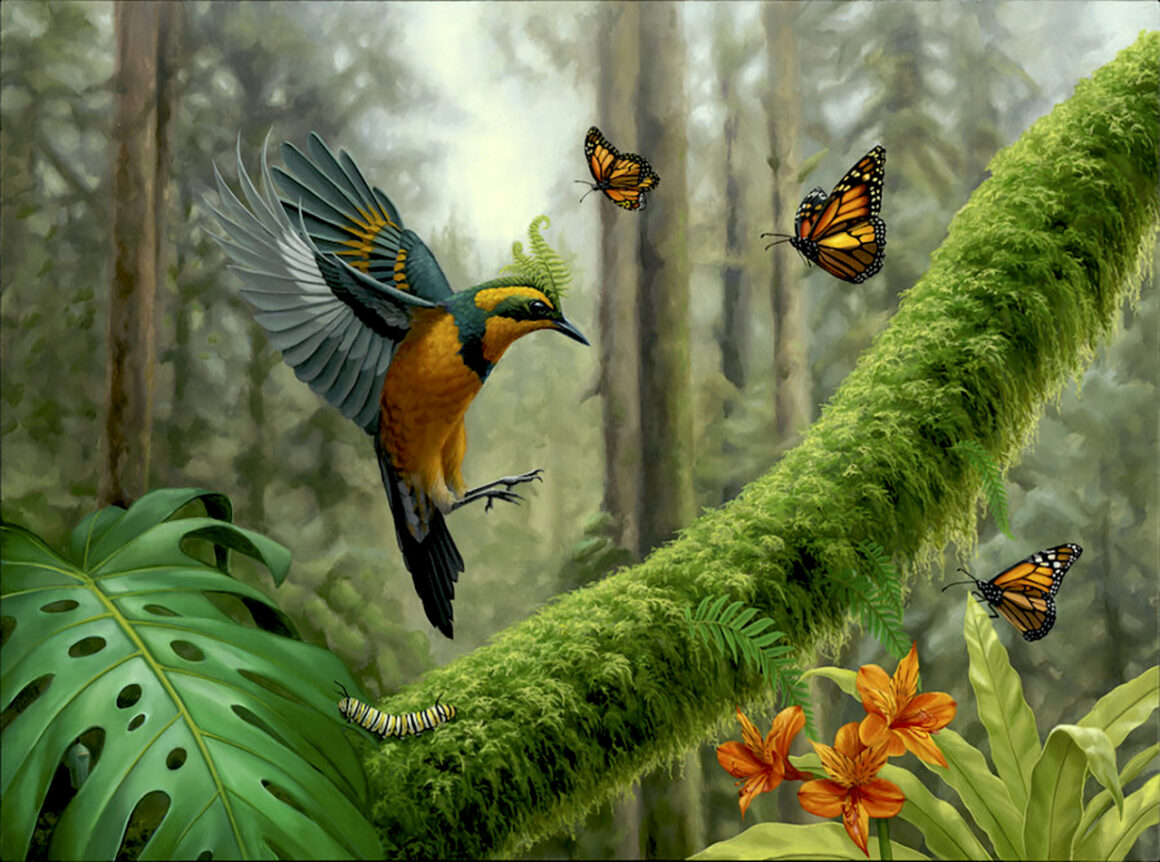 Despite the fact that they are imaginary, what makes Ching's paintings so intriguing is that they appear so dramatically realistic and finely detailed.
Jon's feeling is an act of devotion towards the observer in the hope of inspiring love and admiration for the universally unique beauty and intrigue unique of our planet. In his work Jon regularly works to bring awareness to endangered species.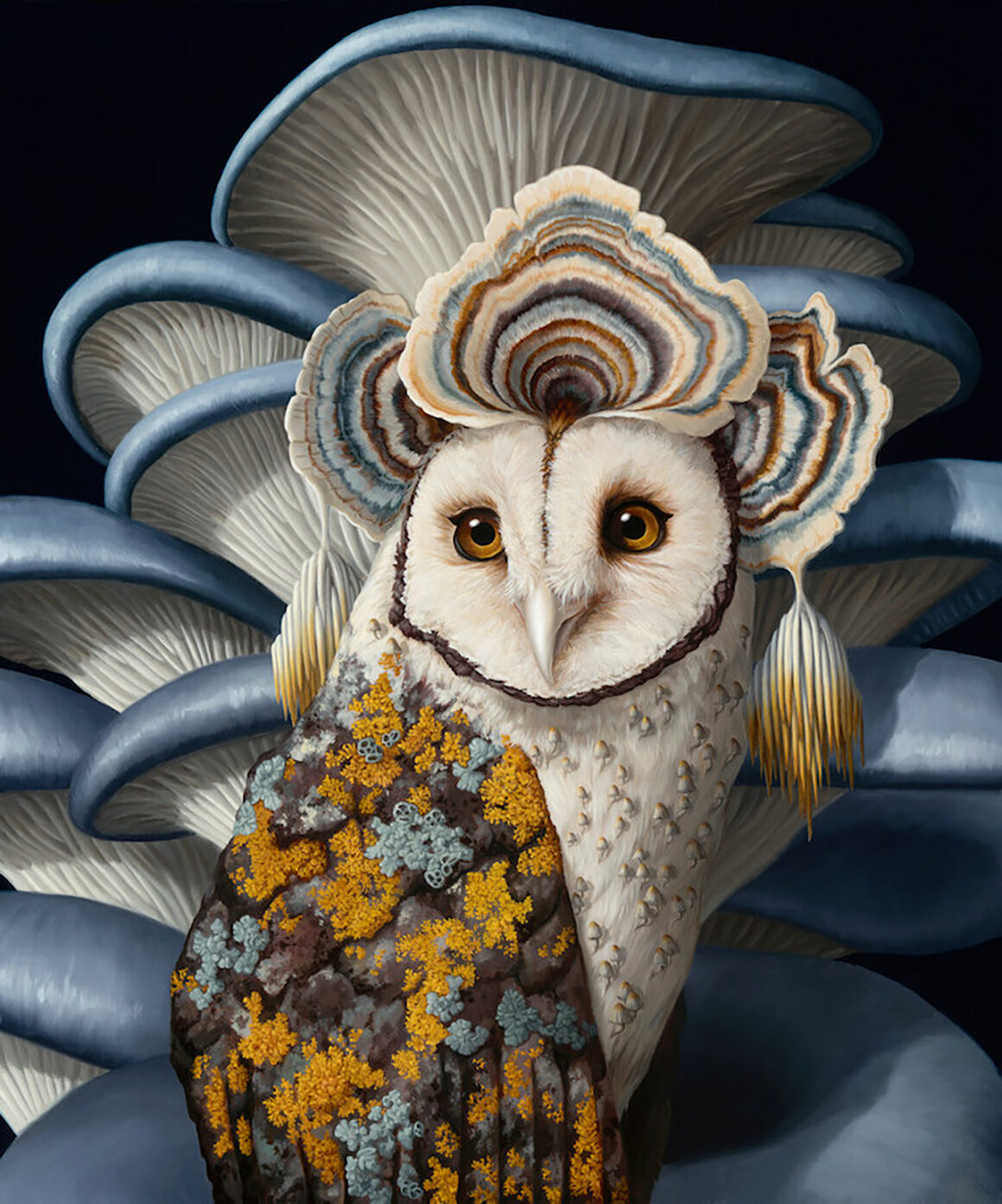 The current crisis means mass extinction for many families of animals due to constant climate change. Jon is deeply involved in this cause and and continues to partner with environmental organizations in fundraising and educational efforts to safeguard our ecosystem.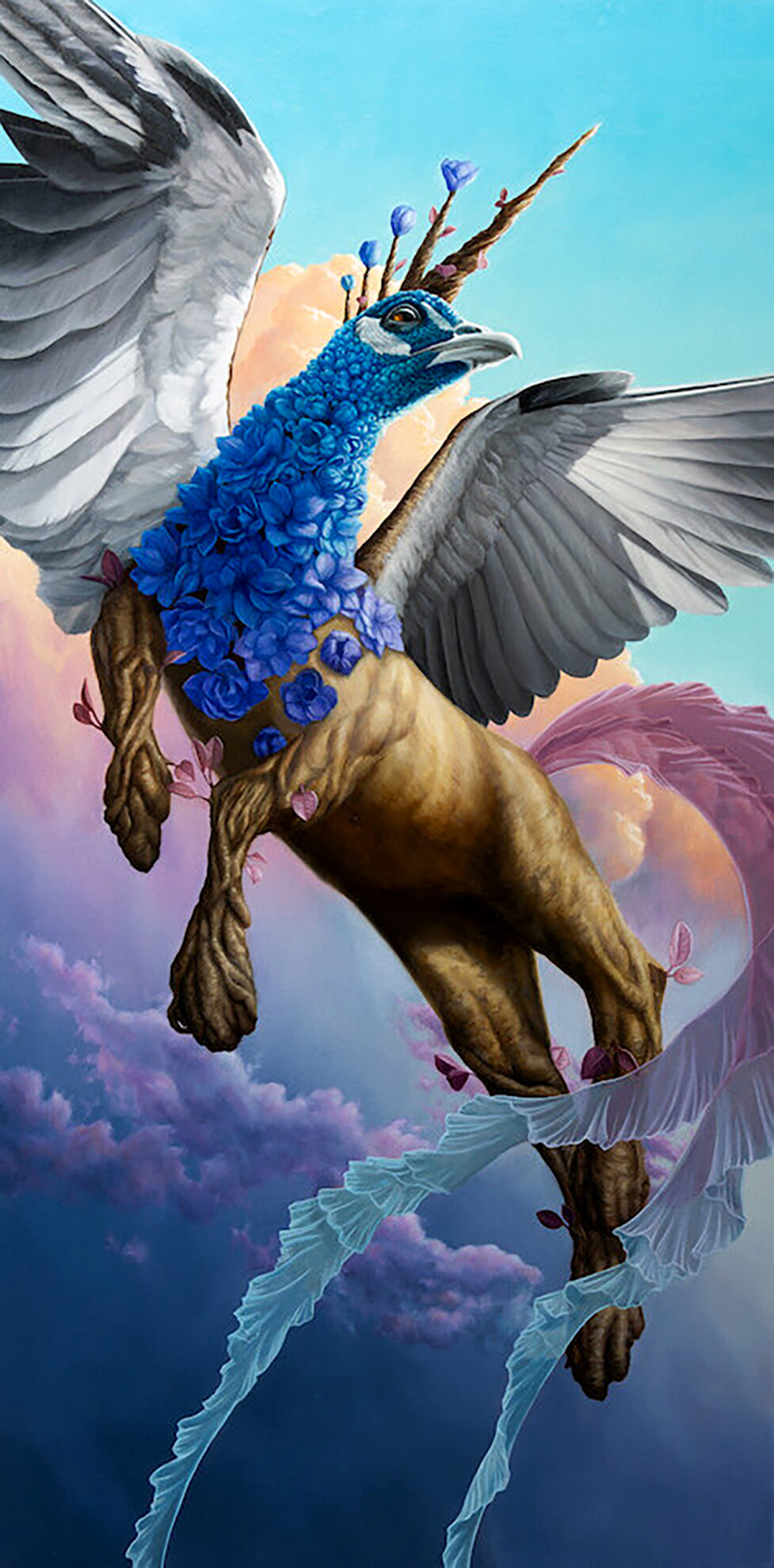 He has exhitied his work in many collective shows Ha and an increasing number of personal shows all over California and is rapidly making a name for himself.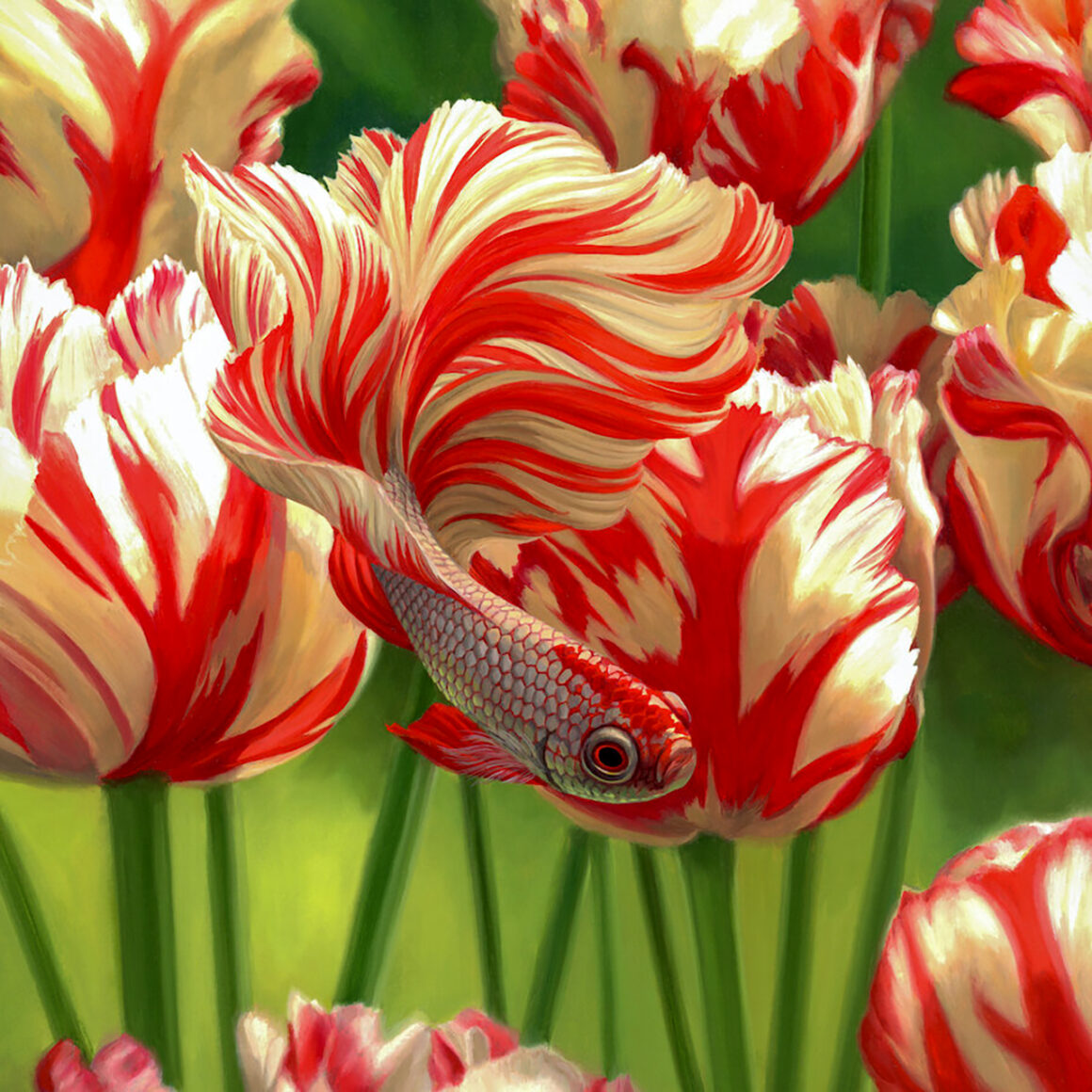 From 10 September 2022 Jon Ching will be at the Beinart Gallery, Brunswick, Australia with a personal show. He currently lives and works in Los Angeles, California, USA.