"As lovely as Aphrodite, as wise as Athena, with the speed of Mercury and the strength of Hercules, she is known only as Wonder Woman!" (William Moulton Marston in All Star Comics #8, 1941).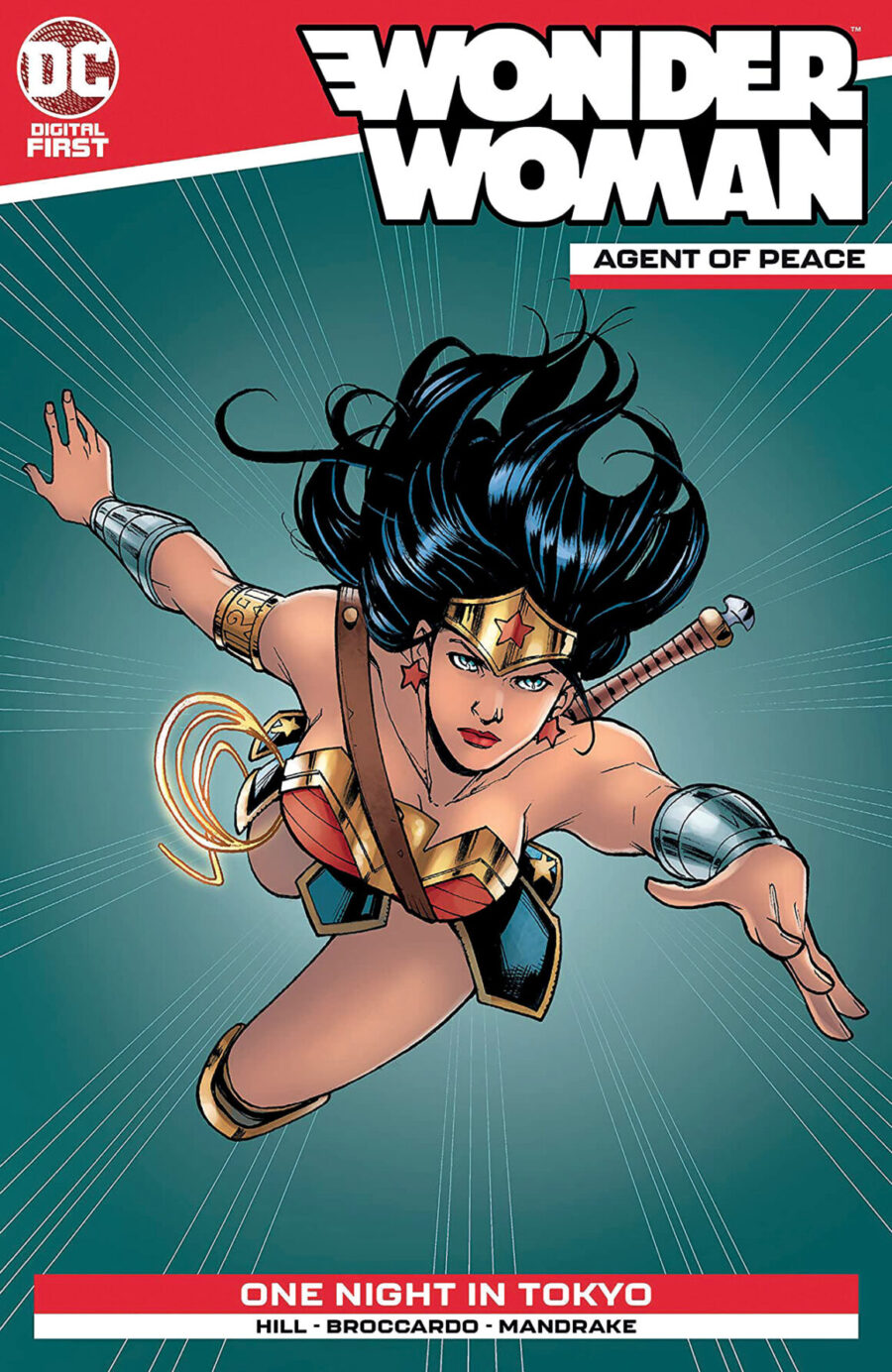 In Milan a great exhibition pays tribute to one of the most iconic characters ever, Wonder Woman, the DC universe heroine and one of the all-time favourites with the American public.
Created for the publication in 1941 by the American psychologist William Moulton Marston with the first illustrations by Harry G. Peter, Wonder Woman was made into a US TV series of the same name in the 1970s starring the unforgettable Lynda Carter and finally conquered the silver screen with the film Wonder Woman (2017) and Wonder Woman 1984 (2020), both starring Gal Gadot.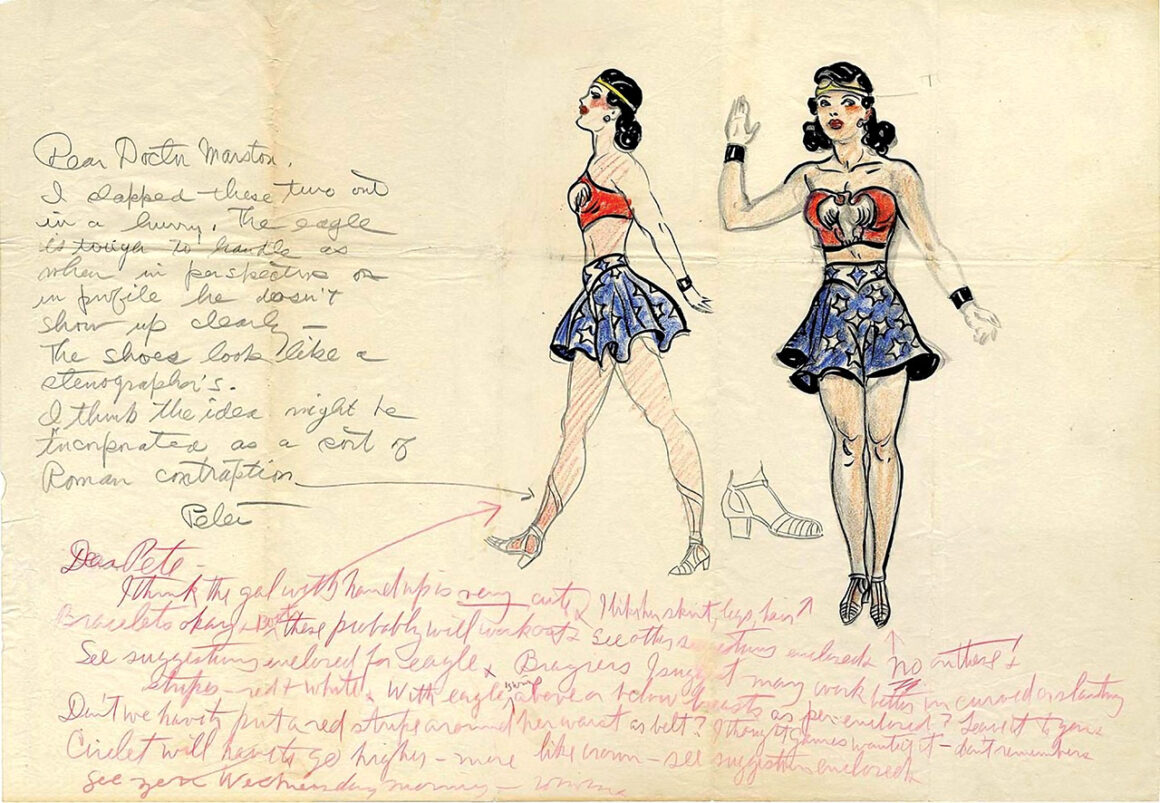 Wonder Woman has turned 80 now. Eighty years where this unique figure in American pop culture has been the incarnation of the heroic ideal of the warrior woman, the greatest female icon in the DC universe who made her debut in the pages of All Star Comics #8 as Diana, a young member of a tribe of Amazons, born in Paradise Island, a hidden enclave in the middle of the vast ocean.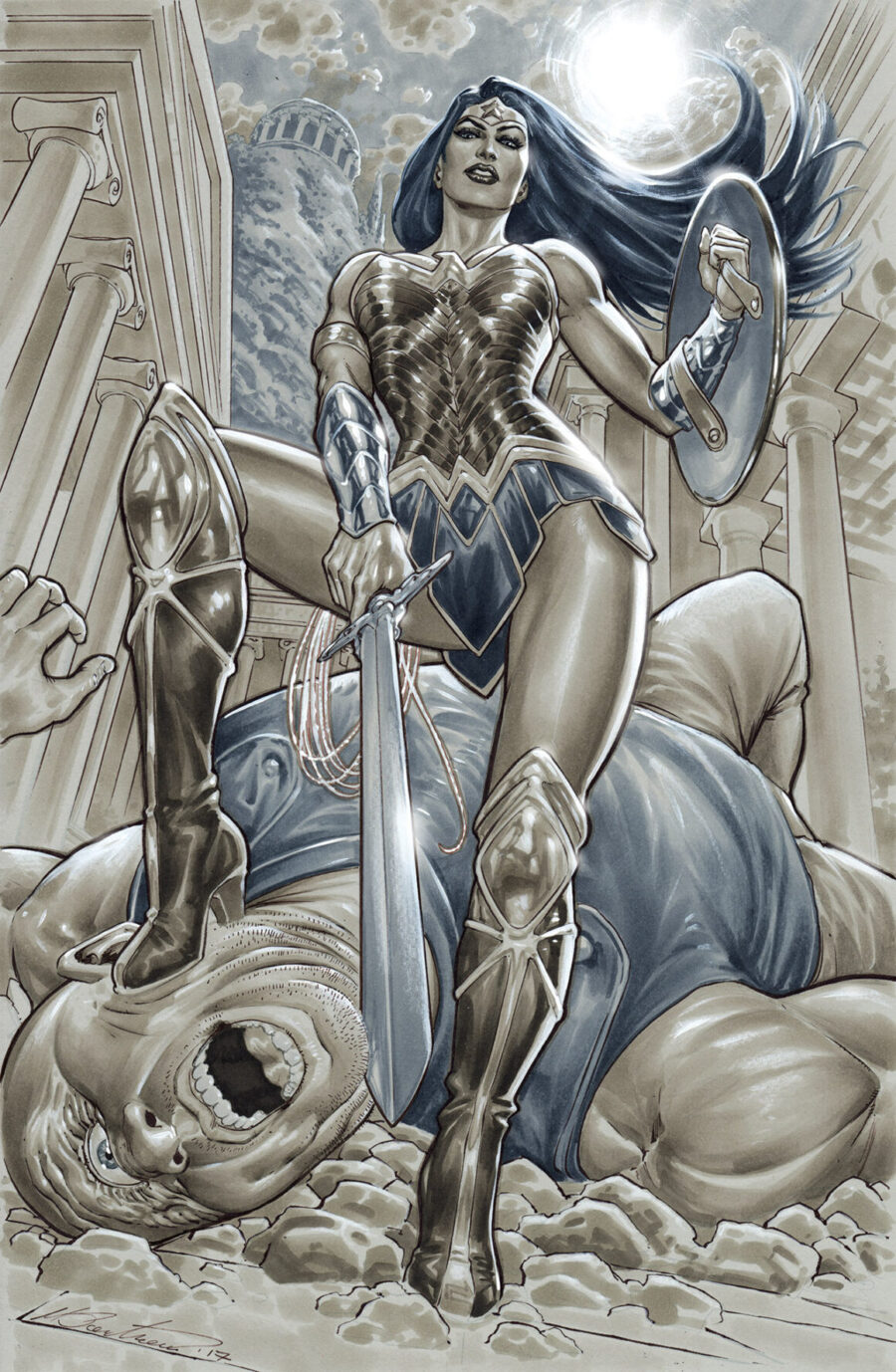 Wonder Woman has become an undisputed symbol of truth, justice and equality, bridging geographical divides and the intervening decades. "As lovely as Aphrodite, as wise as Athena, swifter than Hermes and stronger than Hercules", but also as tenacious as Atlantis, as powerful as Zeus and as daring as Achilles: Wonder Woman is the incarnation of the best physical and moral qualities which Greco-Roman mythology teaches us to this day.
This exhibition explores the figure of Wonder Woman and the eighty years of her history from an interdisciplinary perspective touching on many sectors – from illustration and comics to cinema, pop culture and fashion – in an exhibition curated by Alessia Marchi laid out in sections where comics are side by side with the original drawings (from the Golden Age to the present), video installations, costumes and movie props.
It all revolves around the personality of Wonder Woman, what she has stood for and continues to symbolise for entire generations: a symbol of equality and loyalty, fighting against injustice and for peace and an end to any kind of conflict.
The exhibition ends with a look at television and cinema from the TV series starring Lynda Carter to the recent films with Gal Gadot.