In this gallery we can admire woman in all her beauty, her image reflected in tattoo through all the styles of the moment, playing around with the look, hairstyling, pose and her character changing according to the artist behind the piece.
From the elegant woman with wavy locks in the Traditional style to the Neo Traditional lady with her strings of pearls. We see an addition to the solid colour and bold lines of shading which brings a blush to her cheeks, gives depth to her gaze and creates the three-dimensional effect of realism.
The image of woman becomes a warrior with baroque masks or wolf heads to conceal her identity in the less Art Nouveau takes on Neo Traditional, where the colour is built up around a clearly defined palette which also includes yellow, brown and green.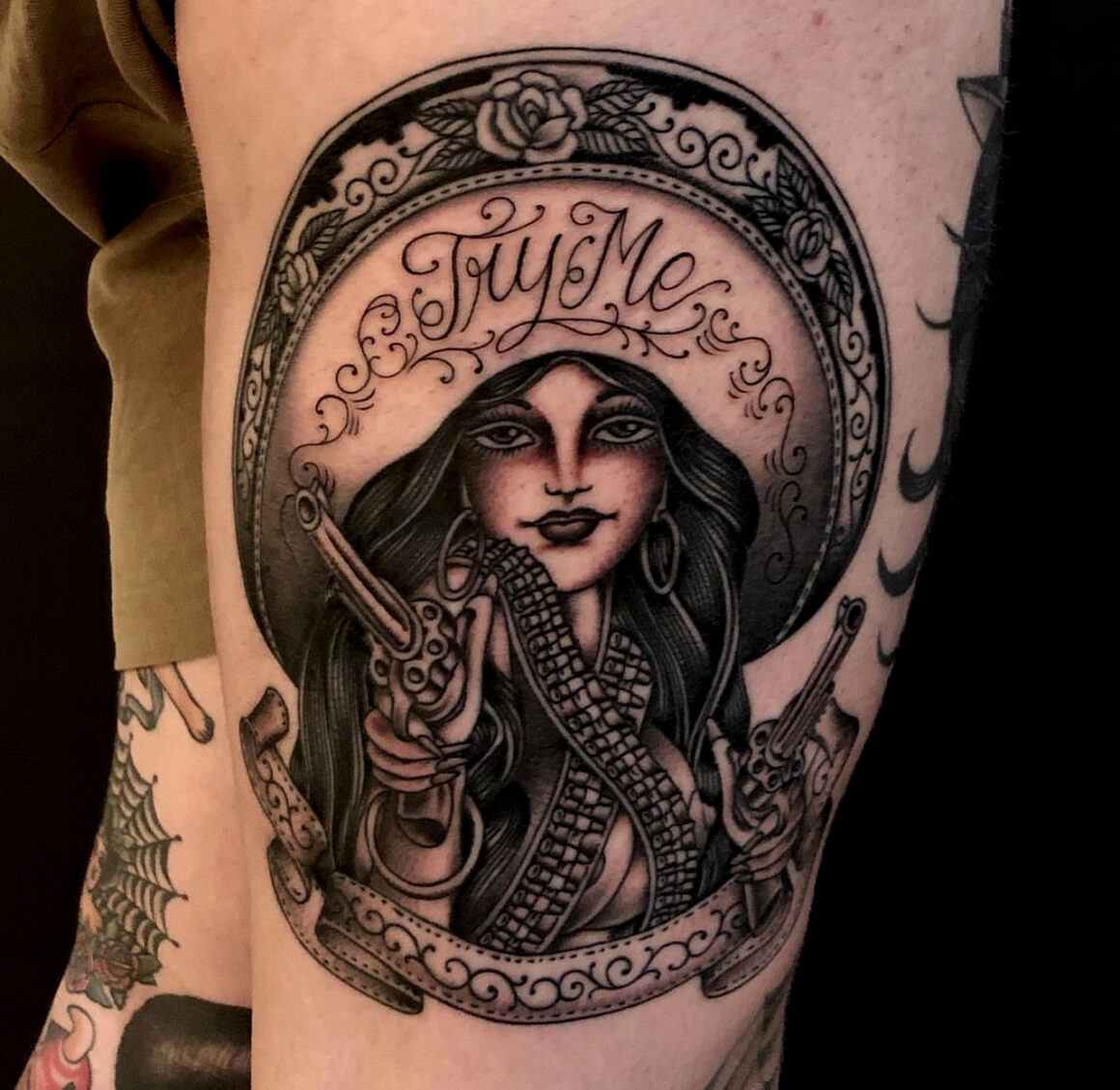 Flirtatious, the fine line serves to emphasise her feminine curves; woman is seen with the dollar, motors and risk, revealing all the provocative beauty of Chicano.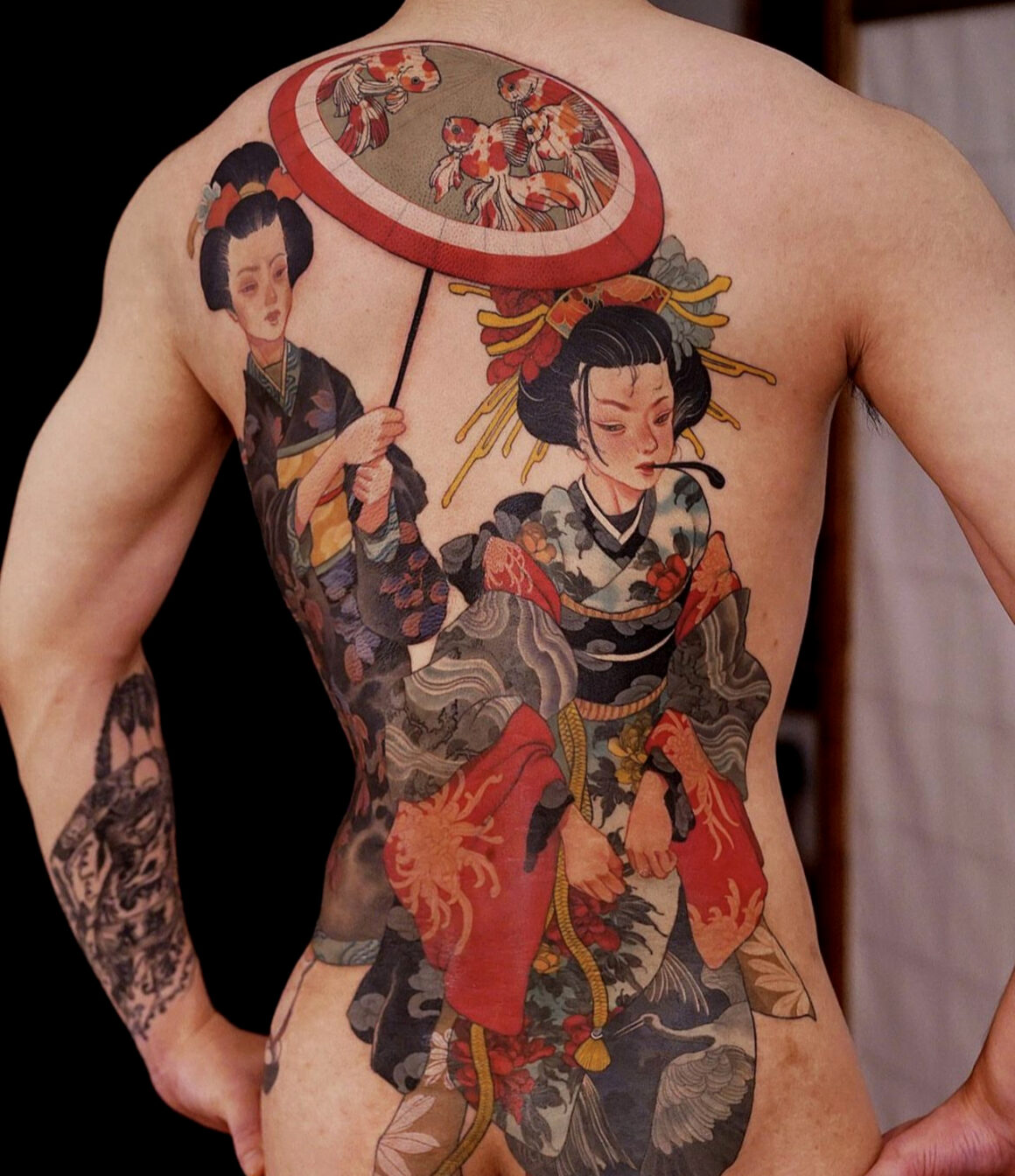 Floating, here she seems the complete opposite, a creature untouchable in her perfection, wrapped in the elegance of the kimono of Japanese tradition.
A collection of over 50 women's faces in the Neo Traditional style, from sultry Cleopatras to warriors of yore, female subjects flanked by fierce felines, jaguars and panthers, tigers, together with heads of wolves or various kinds of birds, are collected in the digital eBook Women Collection by the tattoo artist Laura Ortiz.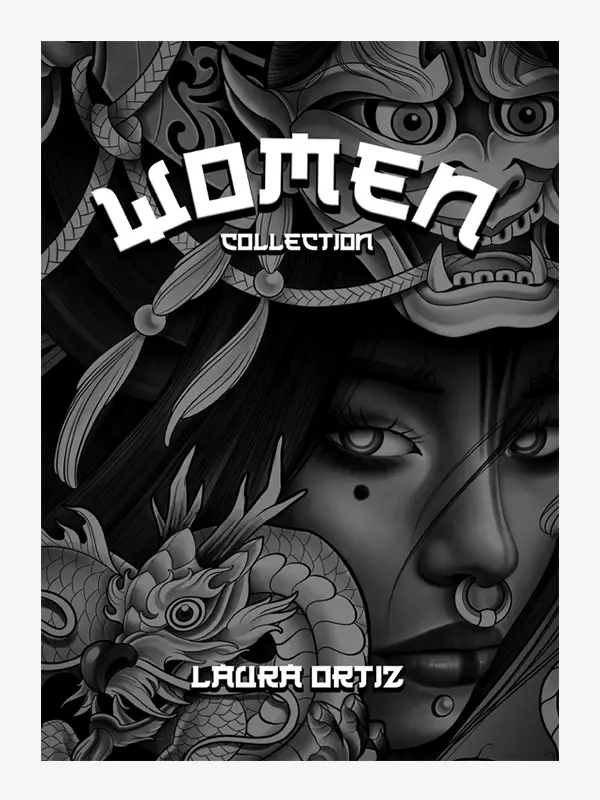 At times they resemble the Chicano woman with long lashes and impish cherubs. Each woman, stunningly beautiful and rendered in clean outlines, seems to emerge from some fabulous realm of dream. A source of inspiration both varied and eclectic for anyone who wants to learn more about this timeless tattoo classic.
Women Collection by Laura Ortiz
See the ebook and download it now on your device.