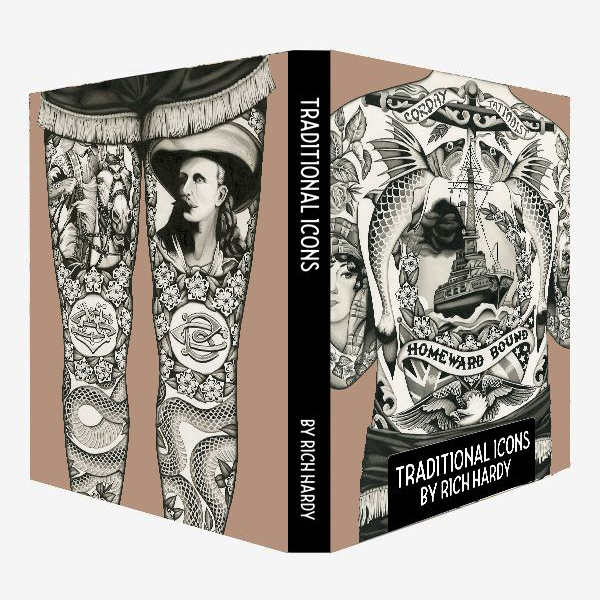 TRADITIONAL ICONS BY RICH HARDY
An iconic subject of the Traditional Classic tattoo in the amazing new book!
The Japanese influence on western tattooing is almost completely overlooked when it comes to the foundations of what is now known as traditional tattooing.
So many designs that we use today came from Japan including distinctly stylised dragons, hawks, snakes, flowers, geishas and many other iconic symbols.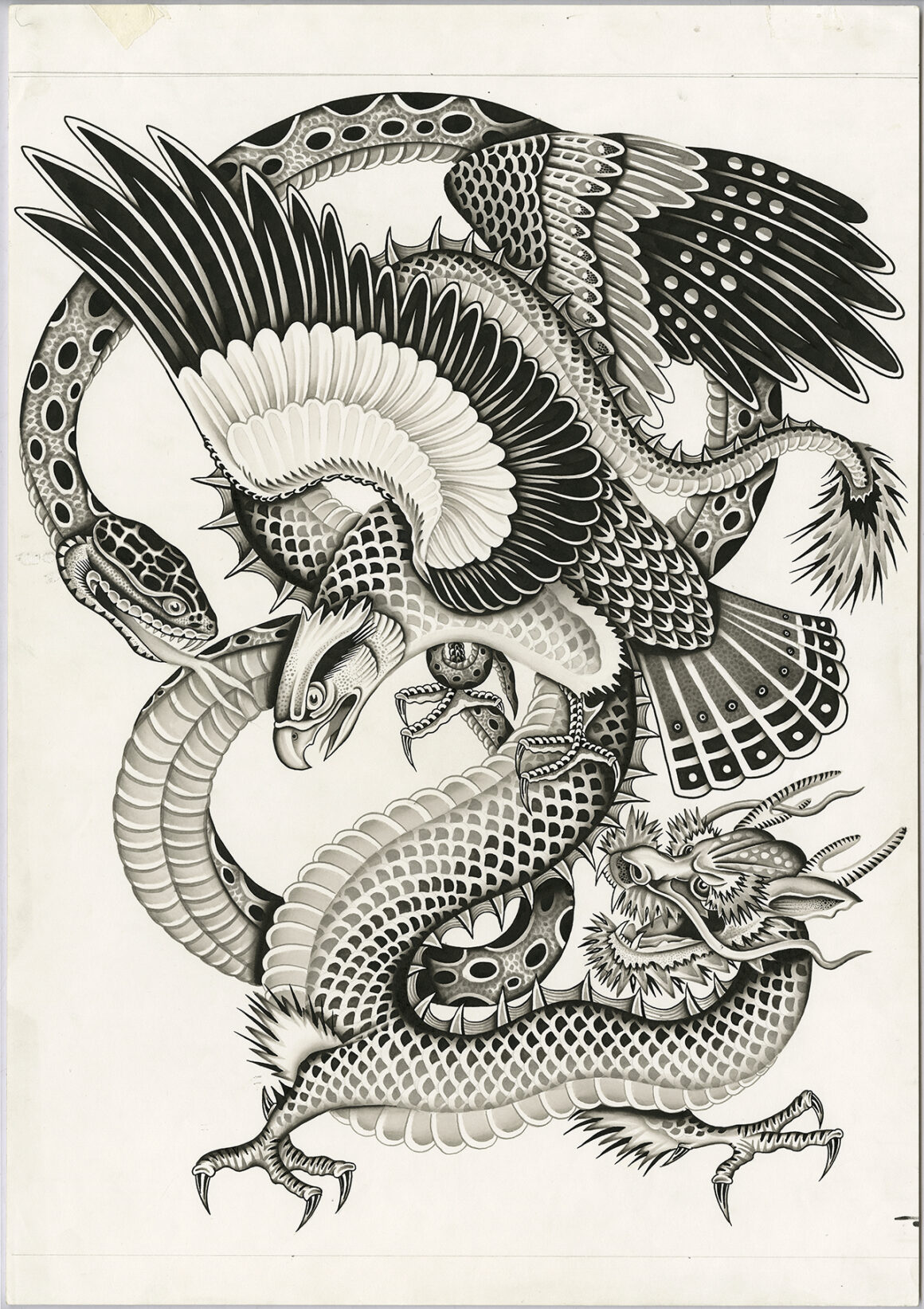 The story of these first contacts that brought together the traditional culture of Japanese tattooing with that of Western navigators is documented in the volume Traditional Icons by Rich Hardy in a chapter dedicated precisely to these contacts.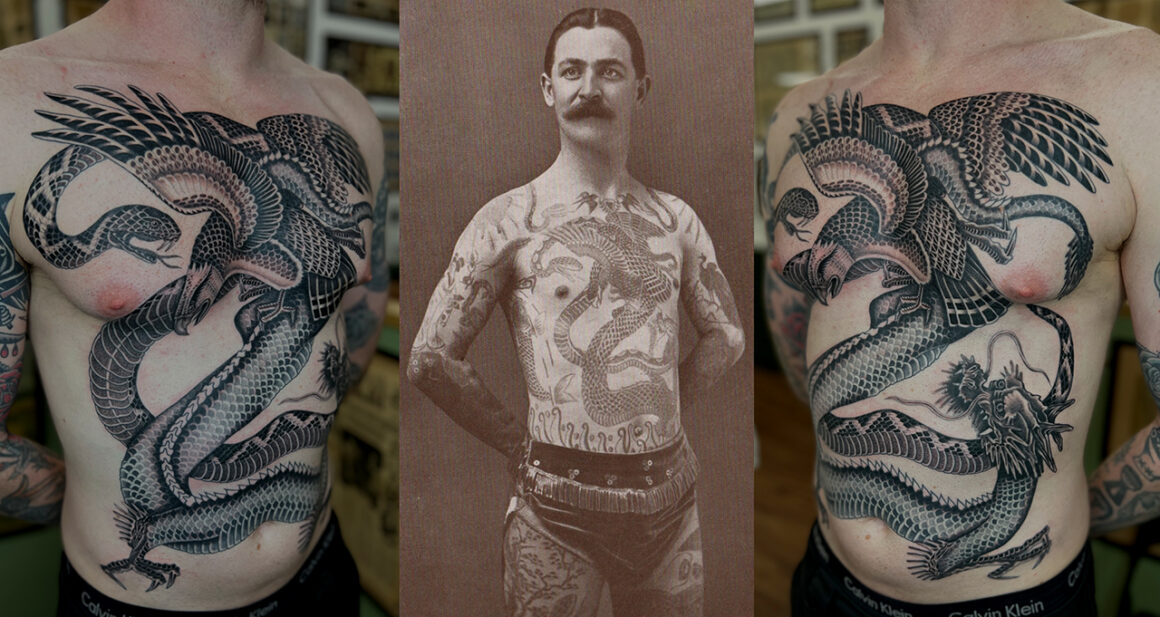 "In the 1850s Japan opened up after almost 200 years of being closed to westerners. Amongst the many intriguing facets of Japanese culture, many westerners were adorned with small souvenirs embellished under their skin by one of the many Japanese master tattooists that offered their services to these travellers".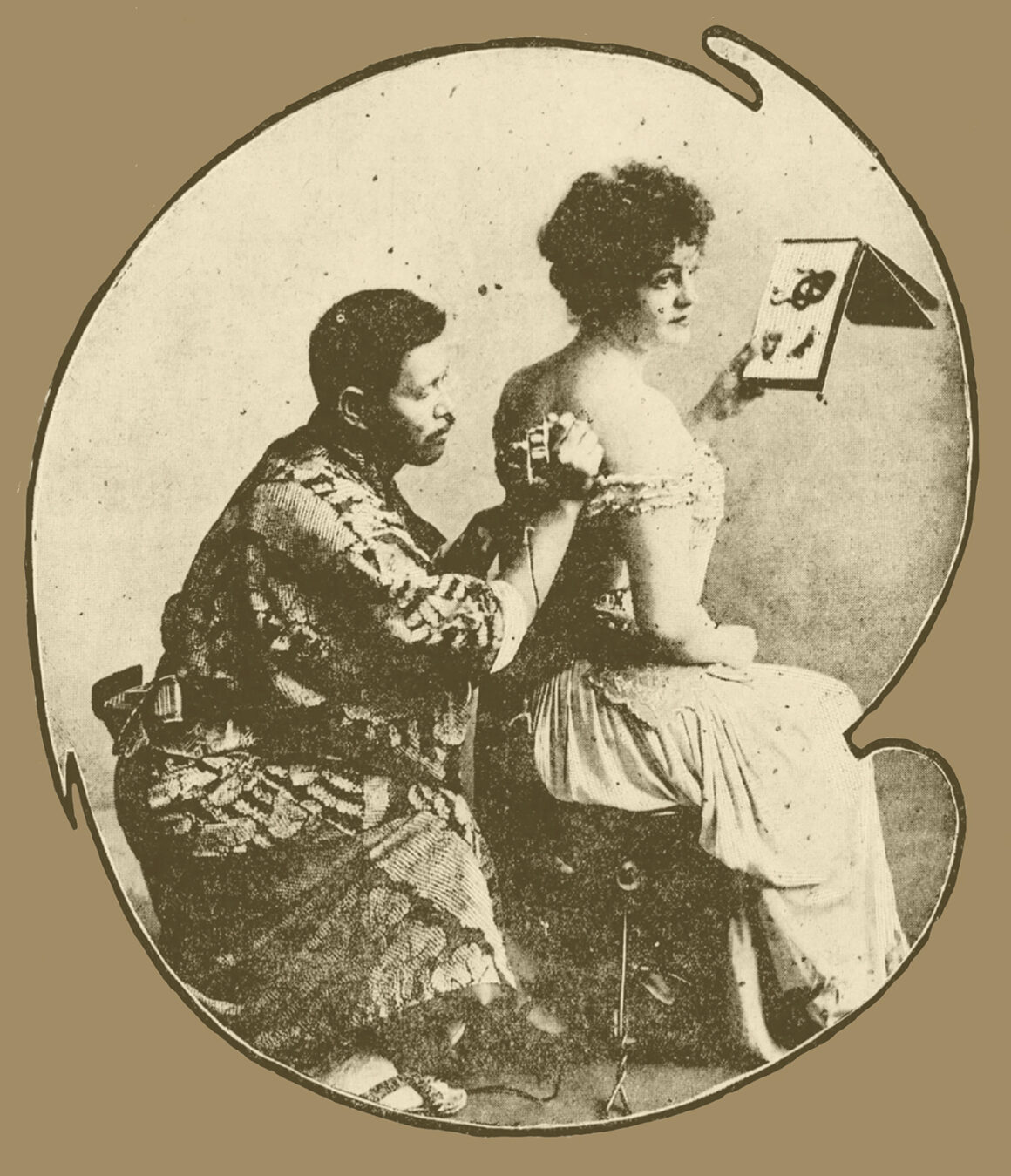 "Many Japanese tattooers chose to travel the globe, leaving their influential mark upon upcoming western tattooers' style and approach to the craft".
The most well-travelled Japanese artist was Horitoyo who travelled to Australia where he taught Sydney's premier tattooer, John Bennell in the late 1890s.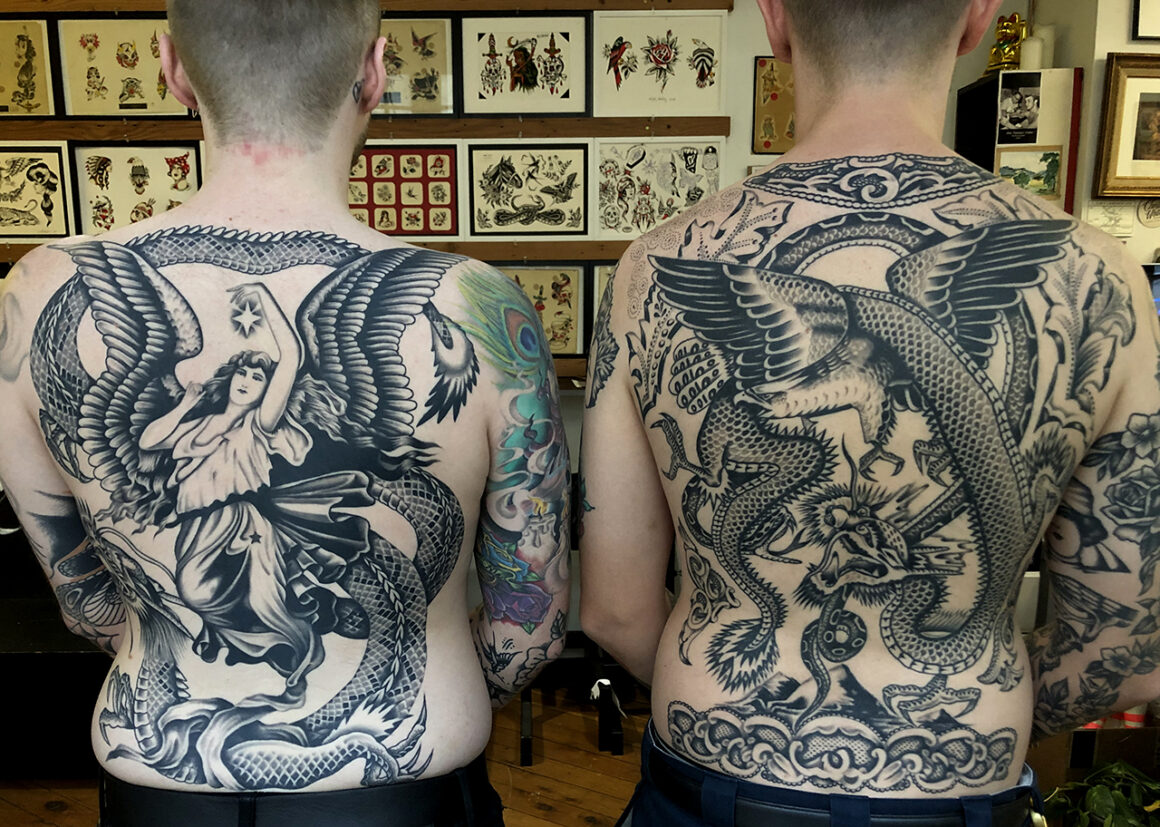 Horitoyo then continued his travels across the globe, heading to England where he worked with Tom Riley, to New York City where he accompanied Samuel O'Reilly in his Chatham Square studio and to San Francisco on the Barbary Coast which was scattered with many staple tattooers of the era.
TRADITIONAL ICONS BY RICH HARDY
Discover more about this iconic subject of the Traditional Classic tattoo in the new book, released by Tattoo Life as the flagship title of the spring publishing season: Traditional Icons by Rich Hardy.