He is one of the best known names in American popular culture. Associated with him is the whole graphic tradition of stories passed down by word of mouth and incredible legends of cowboys, hunting, and battles with Indians in the wildest America that became part of the collective baggage of the late 19th century.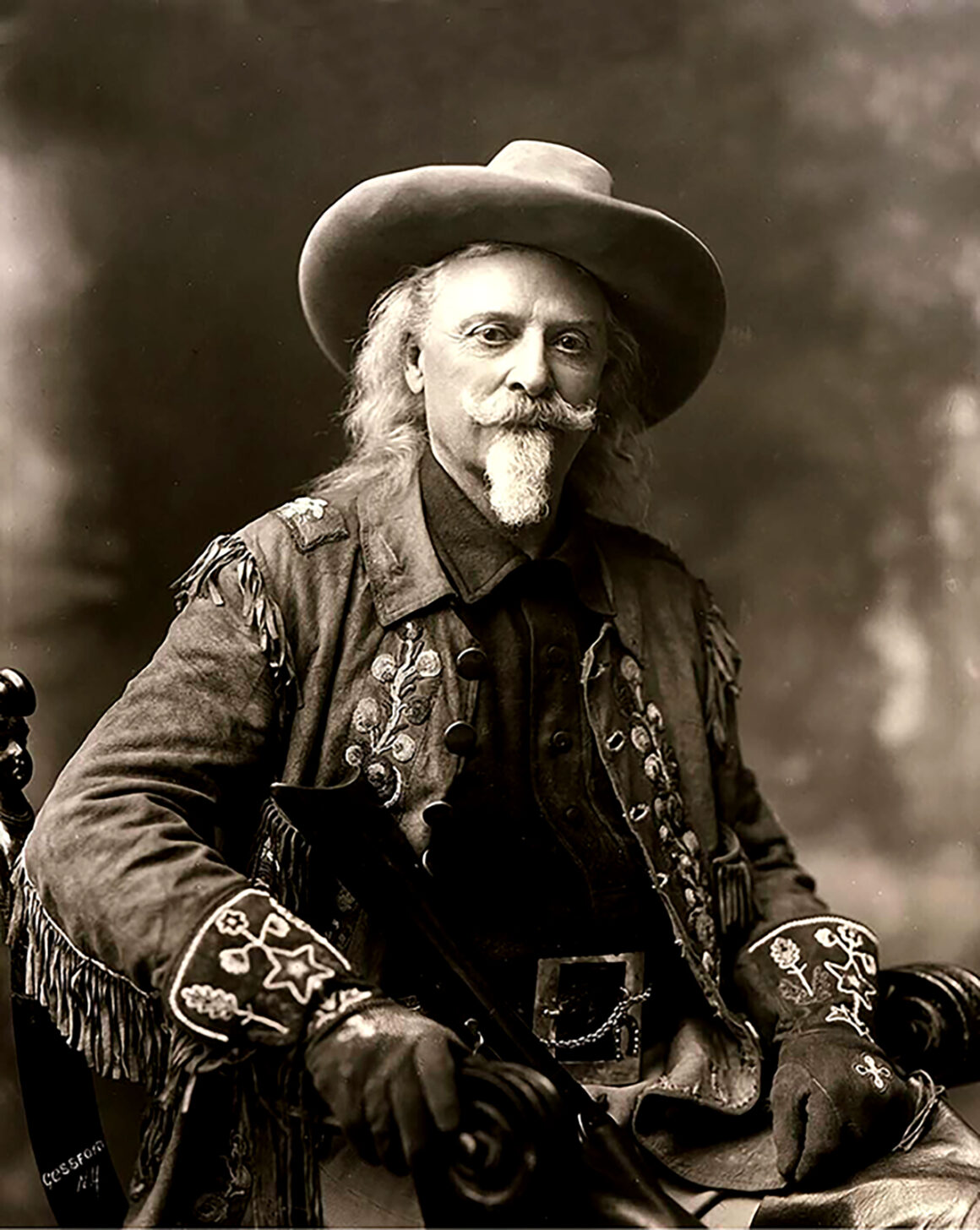 First hunter, then soldier and finally circus actor, Buffalo Bill became famous and was then always portrayed as the great buffalo hunter.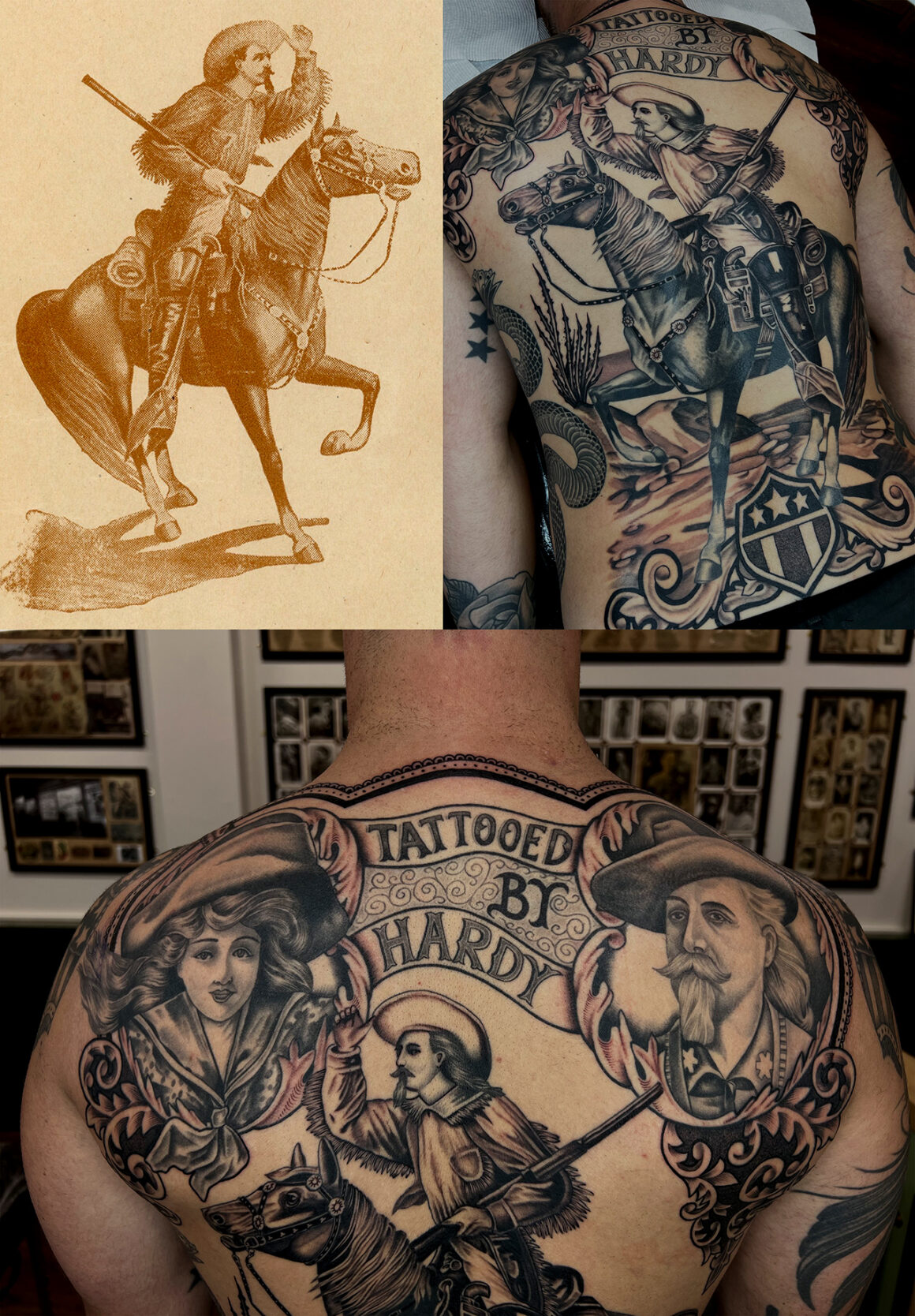 His portrait with cowboy hat, long mustache, riding alone in desert landscapes is rightfully among those icons that are part of the more classic Traditional style of tattooing.
To Buffalo Bill, Rich Hardy has dedicated a chapter of his research and documentation related to the characters, names, images and stories acquired in traditional tattooing, collecting in his Traditional Icons vintage photographs, photos of old posters from the Wild West Show circus and a repertoire of tattoo photographs that testify how, from the early 20th century to the present day, this image is often recurrent in traditional tattooing.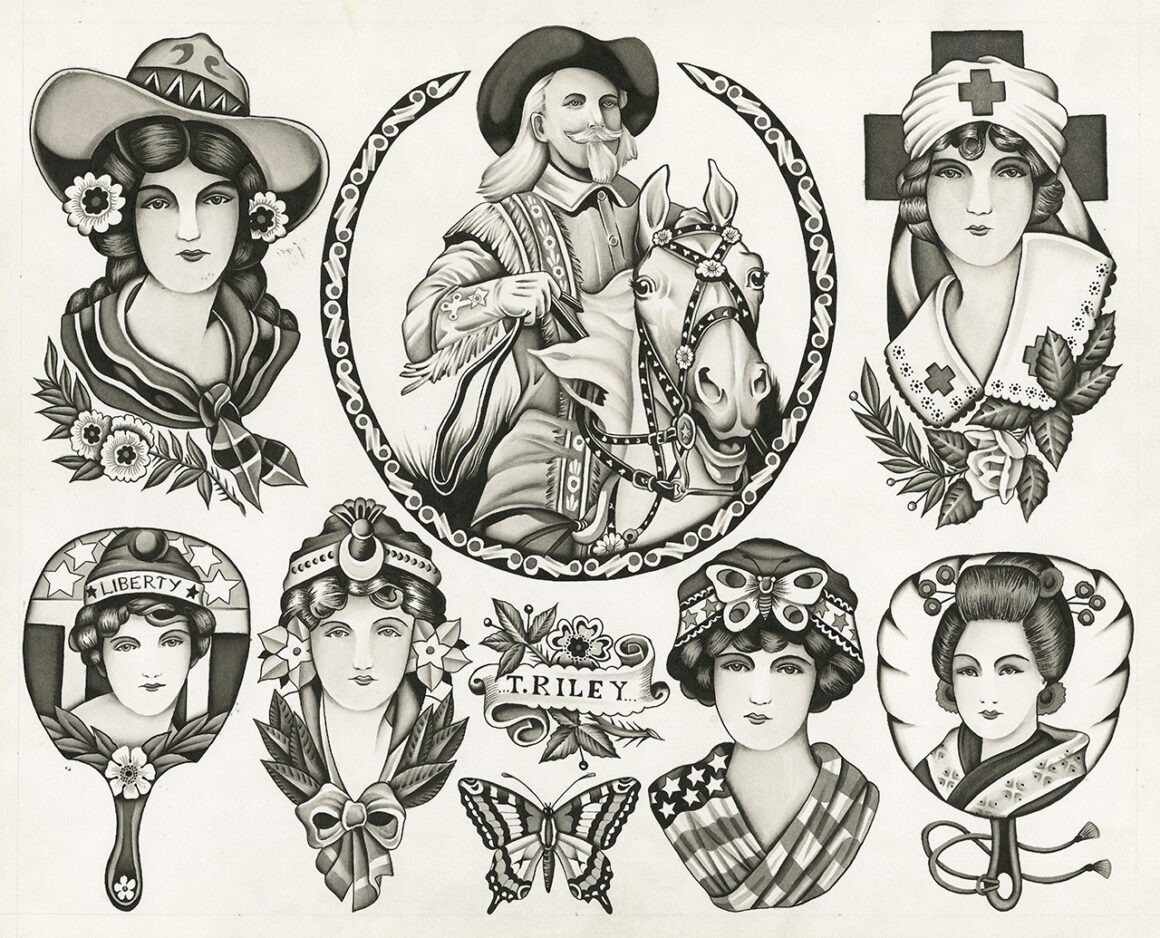 'Buffalo Bill', born William Frederick Cody was an extremely successful man in the latter quarter of the 1800s.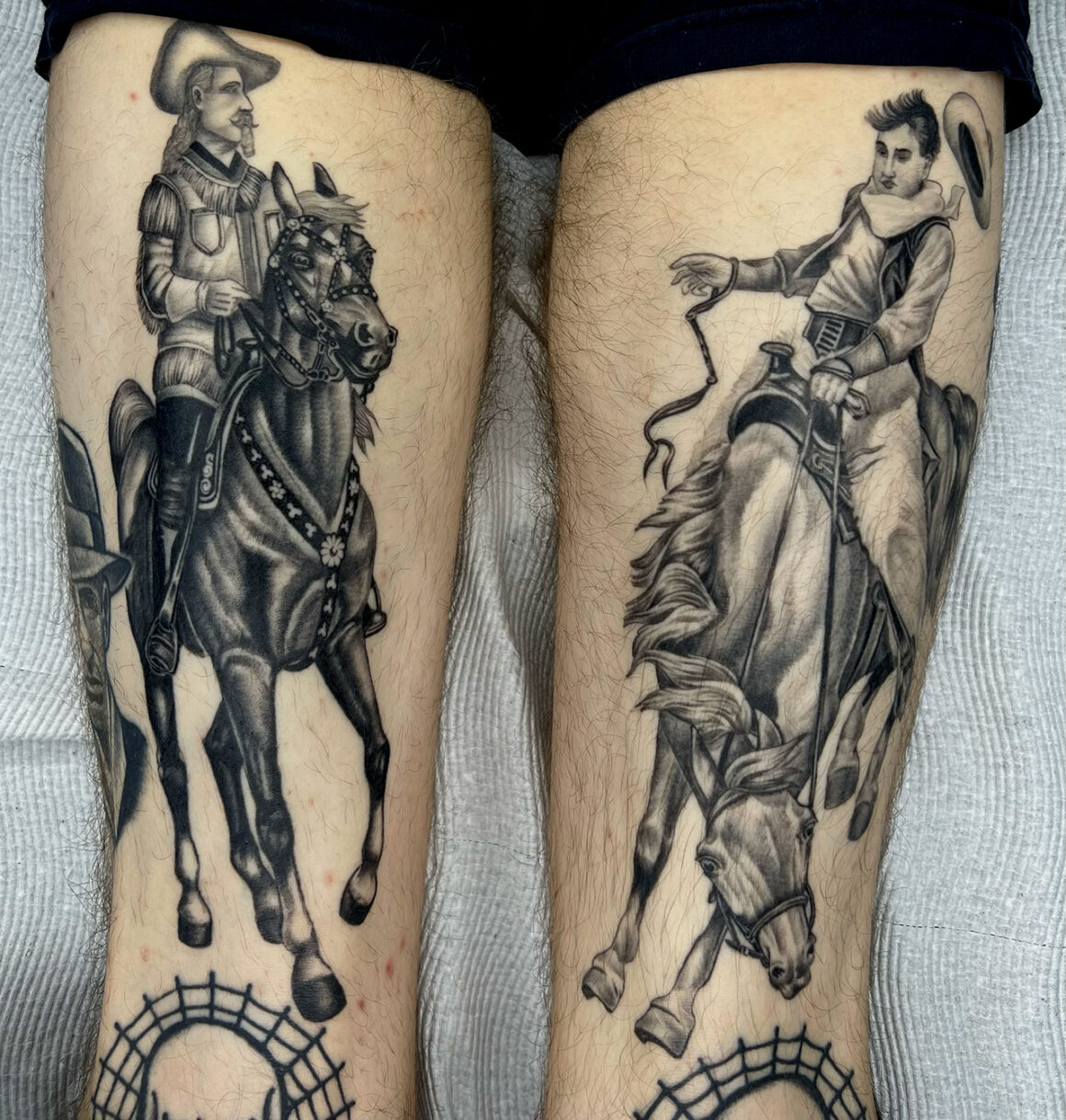 While famed for his Bison hunting, service to his country as a soldier along with many other trades, Buffalo Bill is best known for his lavish circus shows that toured the globe for several decades.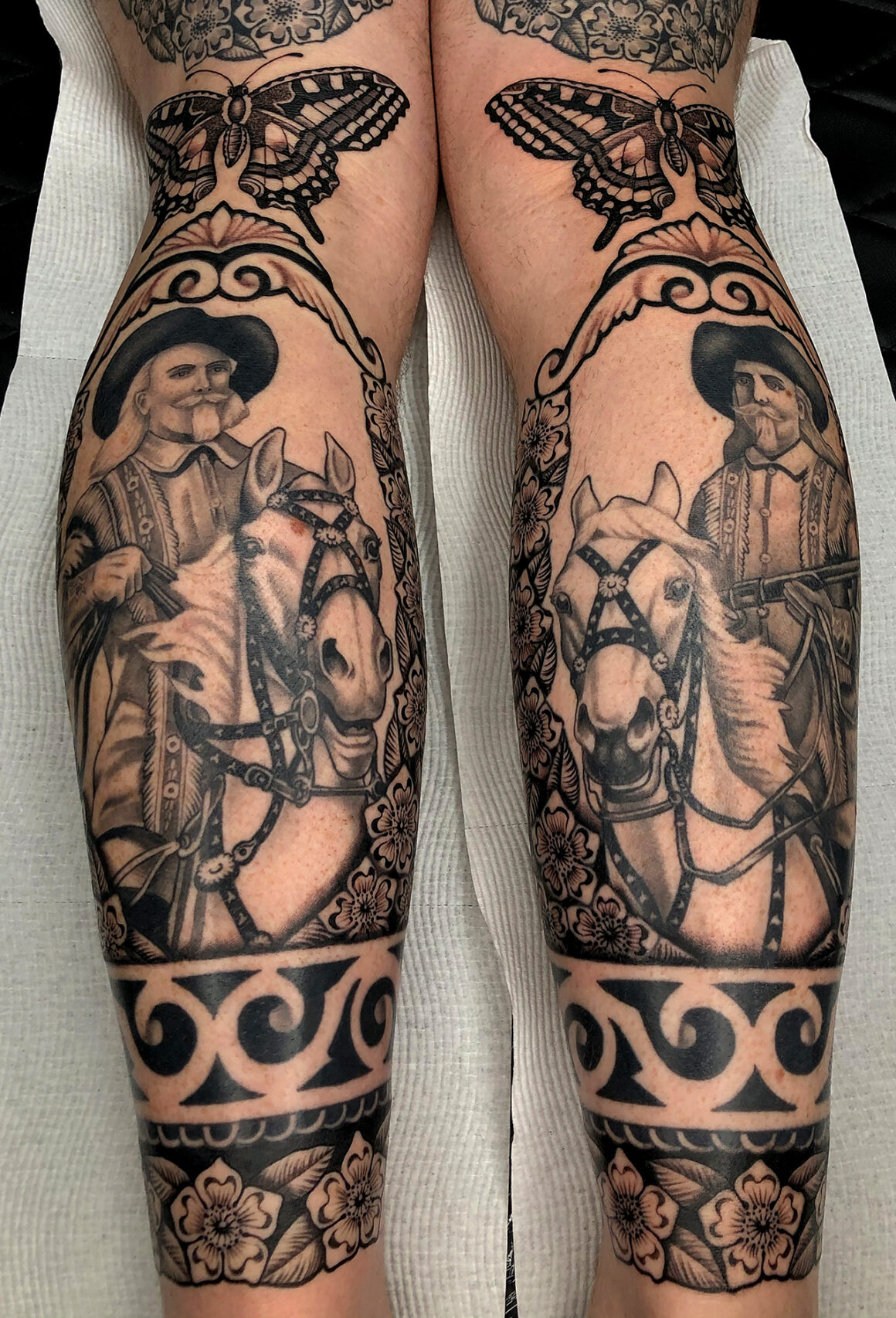 Buffalo Bill was a highly regarded figure in early western tattooing and became a regular subject adorning many body suits in the early twentieth century.
These homages to Bill ranged from small portraits to full back pieces and were worn by notable early tattoo artists including Andy Sturtz, Albert Walters, Roy Smith and William Brown.
TRADITIONAL ICONS BY RICH HARDY
Discover more about this iconic subject of the Traditional Classic tattoo in the new book, released these days by Tattoo Life as the flagship title of the spring publishing season: Traditional Icons by Rich Hardy.