The Special Traditional book sale shines a spotlight on the most important themes of this style in its best known interpretations. As if from an astronomical observatory, we gaze at images, icons, colours, shading and bold lines.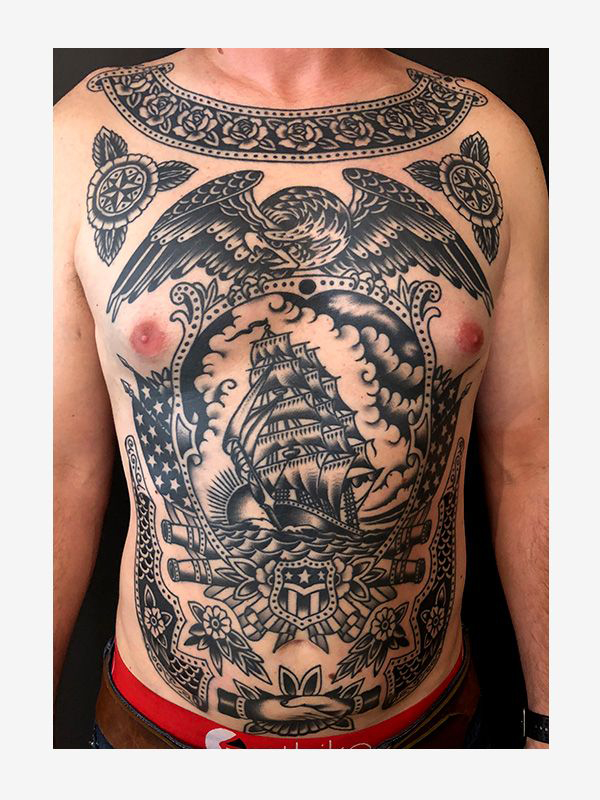 American Old School, with its darling pin ups with their blond curls or black ringlets, pirate skulls, snake and dagger pierced hearts, which all scatter into thousands of little drawings to come together in compositions where these little sketches are combined without any particular order or preconceived themes.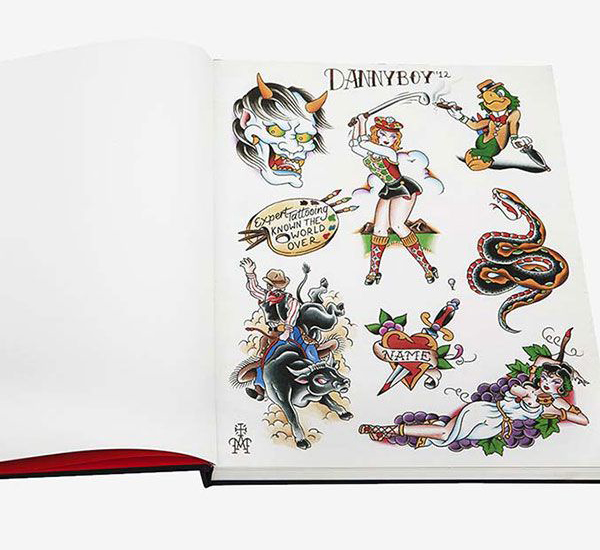 It's all Traditional here, and devils ride alongside hearts and crosses with daggers. Dave Gibson, Bill Loika and Danny Boy are three artists who have one style in common: the purest utlimate American Old School.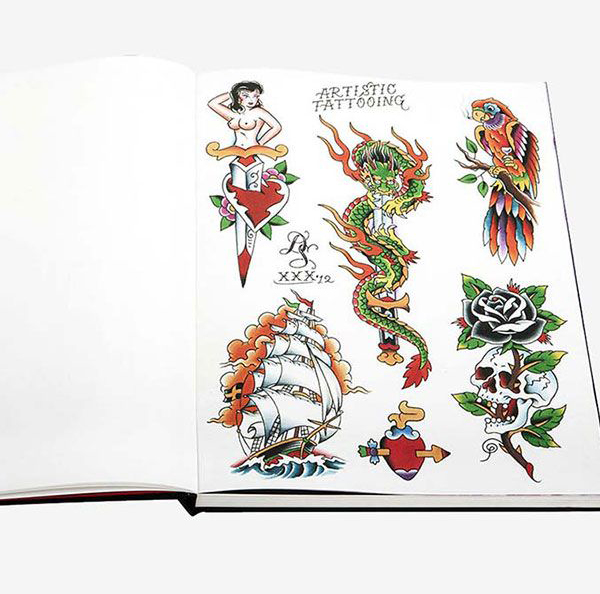 Those same subjects which covered the grimy walls of old tattoo parlours are refined here and become main subjects in their own right, with the addition of decorations such as garlands of flowers and sea waves in the tattoos and illustrated plates of Paul Dobleman.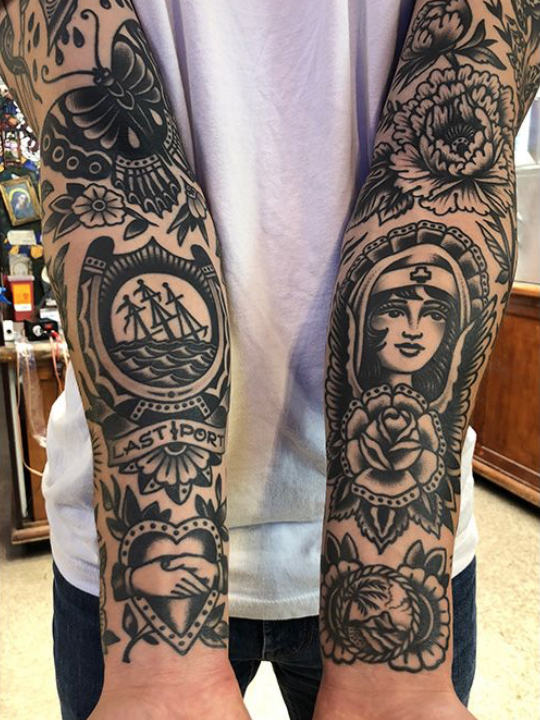 An American tattooist in the Traditional style, in his work black acquires colour in the shading and a palette of deep vintage hues. Roses, eagles, skulls, the circus and the sea, panthers, tigers, framed horses, skulls, crosses… And even more: the most classic subject ever, the Rock of Ages, along with mermaids, contortionists, sailing ships and helms.
"My Traditional Vision" is the anthology of Paul's style which has become a benchmark for comparison and a reference for tattooists from all over the world.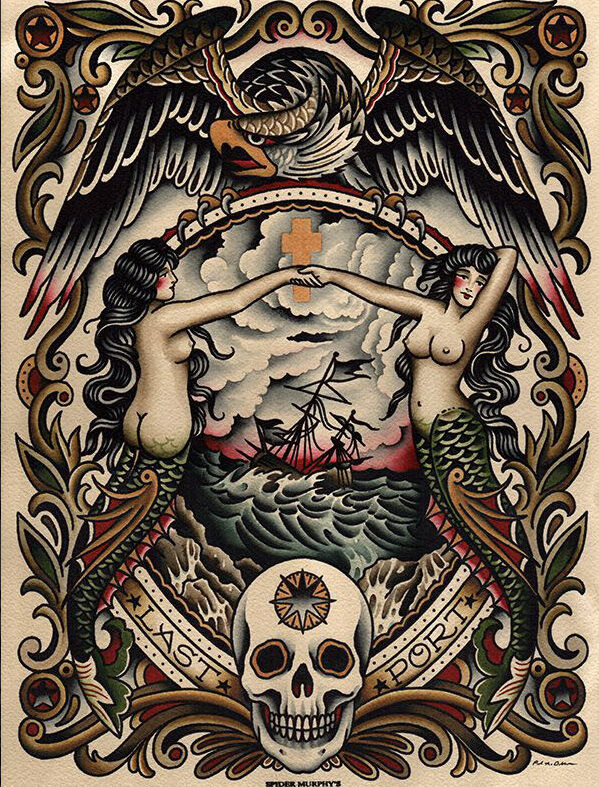 Modern tattoo iconography plays with rules, mixing marks with meaning and creativity with precision: this is the best way to describe the Traditional of Italian tattooist Rudy Fritsch.
In the book Blood and Tears, his subjects open up new, almost surreal visions of the classic subjects of this style: the faces, hands, alchemical symbols bringing new visual contribution to this language.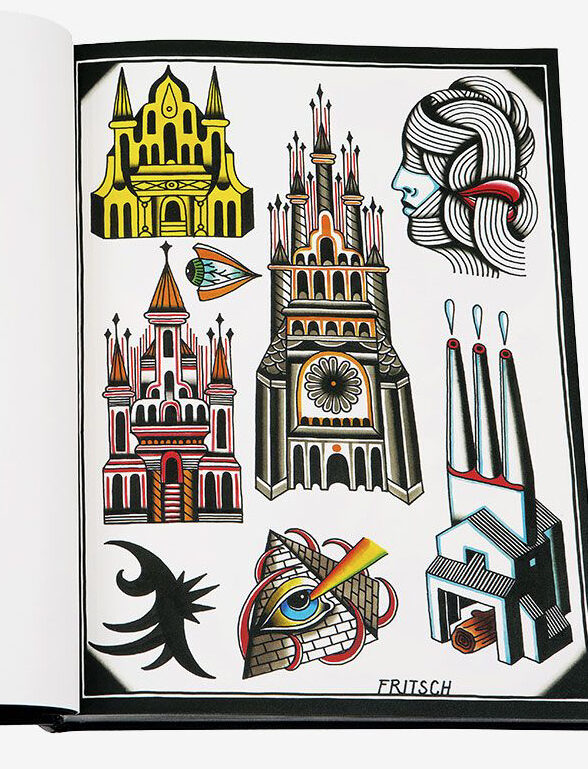 In his book Bold Will Hold, another Italian artist Samuele Briganti concentrates on the sea, felines, flowers and so many messages associated with the Traditional style, with lettering and mottos, giving us a powerful reinterpretation of the famed symbol the Rock of Ages, sunsets on the sea, combining daggers and crosses and panther or tiger heads in a constant note of precisely chosen colours.
TRADITIONAL BOOK SALE
Don't miss this chance to get to know the wonderful world of Traditional with this truly special promotion on our website tattoolifestore.com!