Here's why, whenever we get a tattoo of such a noble and dangerous creature, we should bear in mind the lessons of the Maori, Celts and Hindu peoples…
For the Maori the shark – the ultimate sacred animal animale – is often called "Mako" which in their language means "tooth".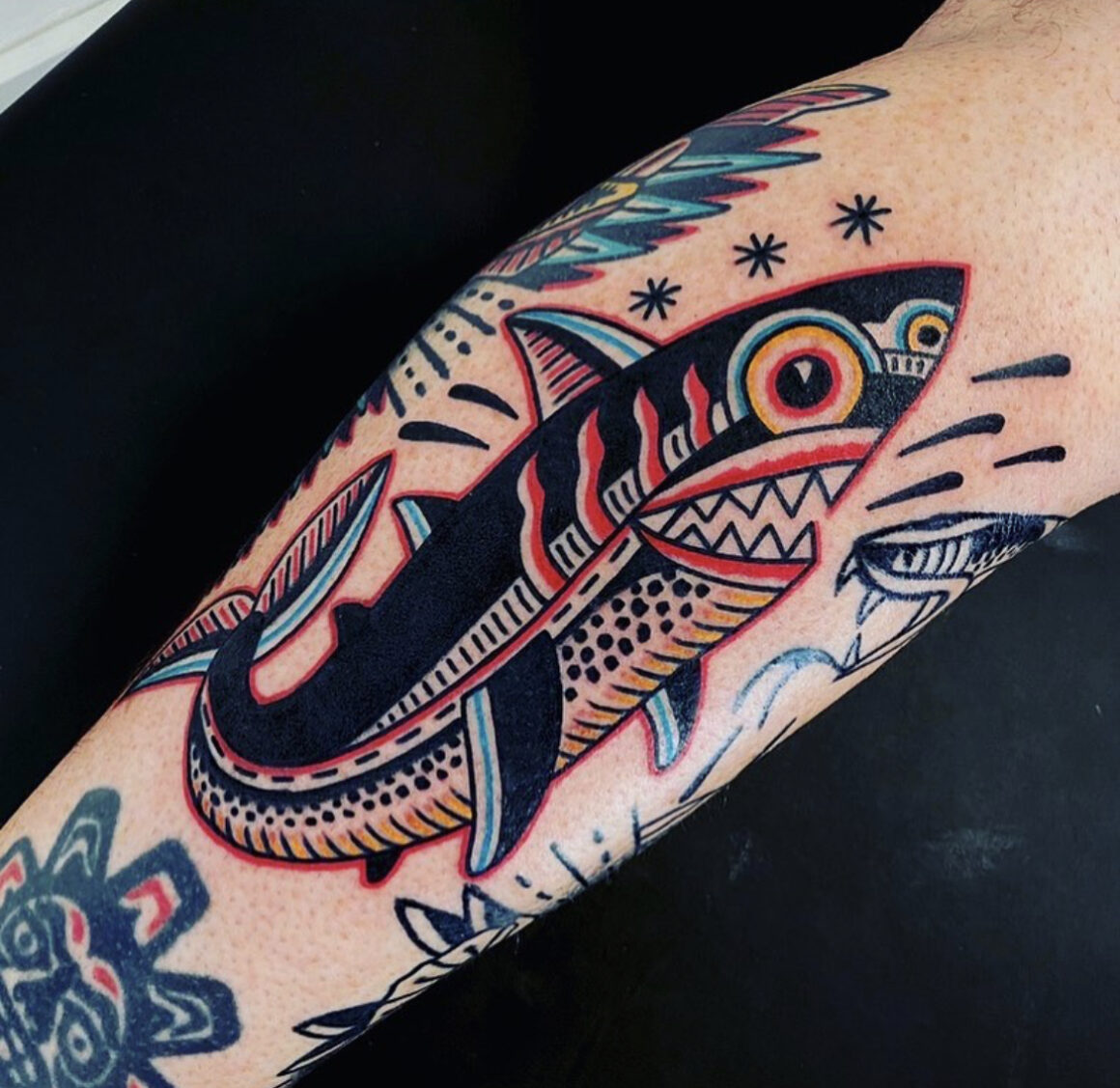 The greatest fear of Polynesian fishermen was of being attacked and dying in the jaws of the shark. So much so, in fact, that they described sharks as extremely dangerous creatures which were able to dispense both life and death. For the Maori, the shark was simply a symbol of a higher power.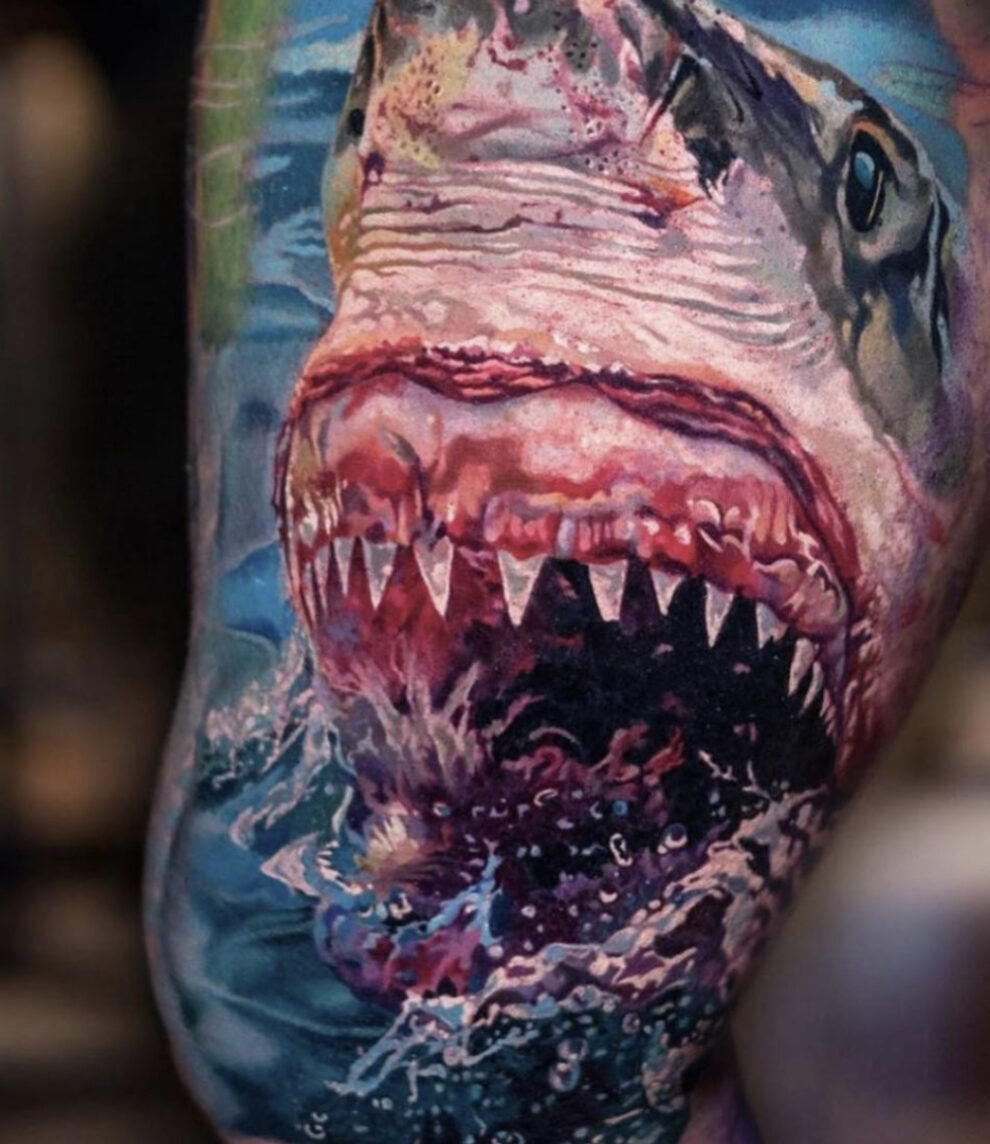 The Celt, however, saw the shark as a "scythe" probably because its dorsal find bore a resemblance to this tool.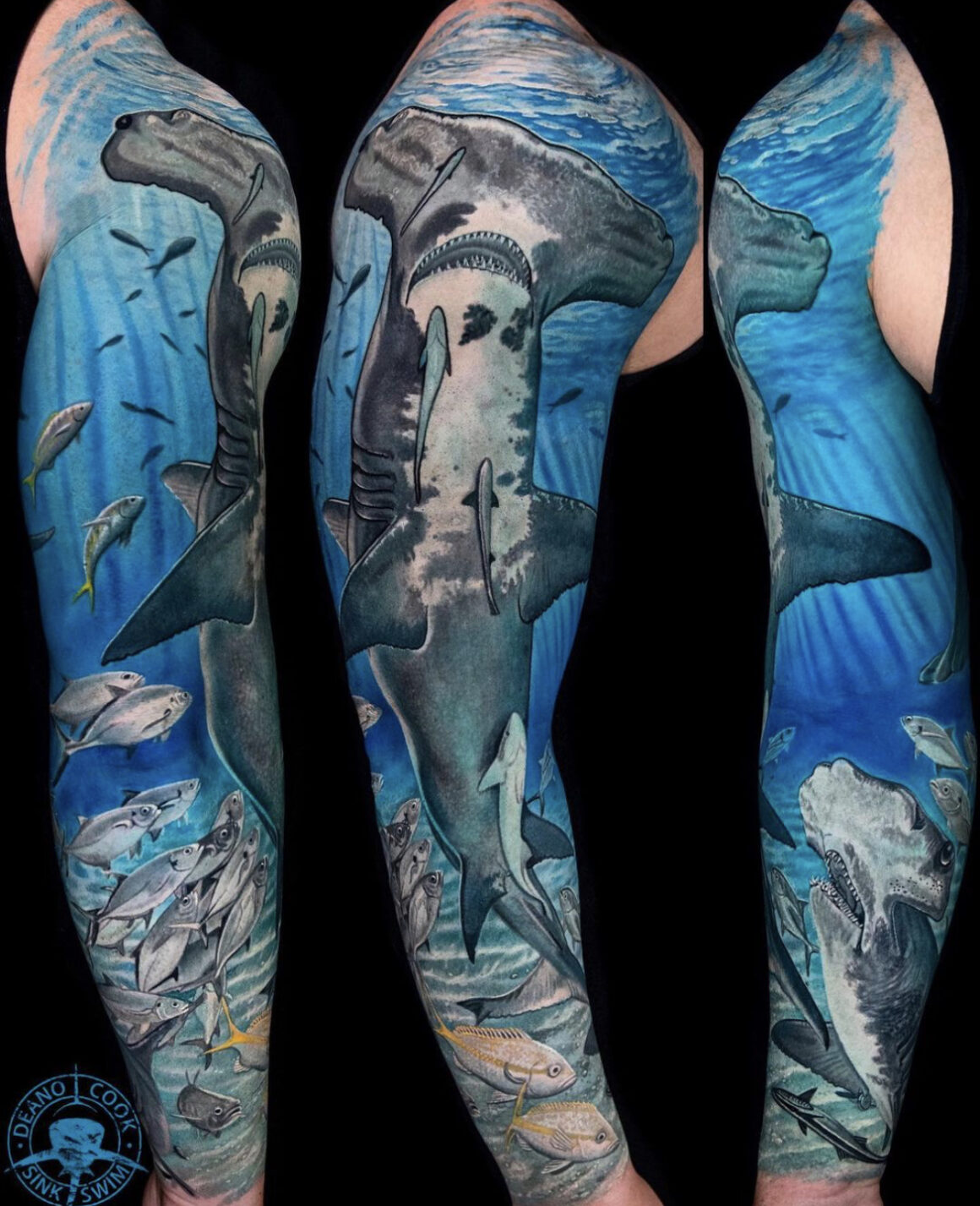 This was why they associated the shark with the end of season harvest, the means of survival for any people in ancient times, and also tied it to respect for the fruits of the land and sea. The shark was seen therefore to represent the cycle of nature and perhaps passing from one life to the next.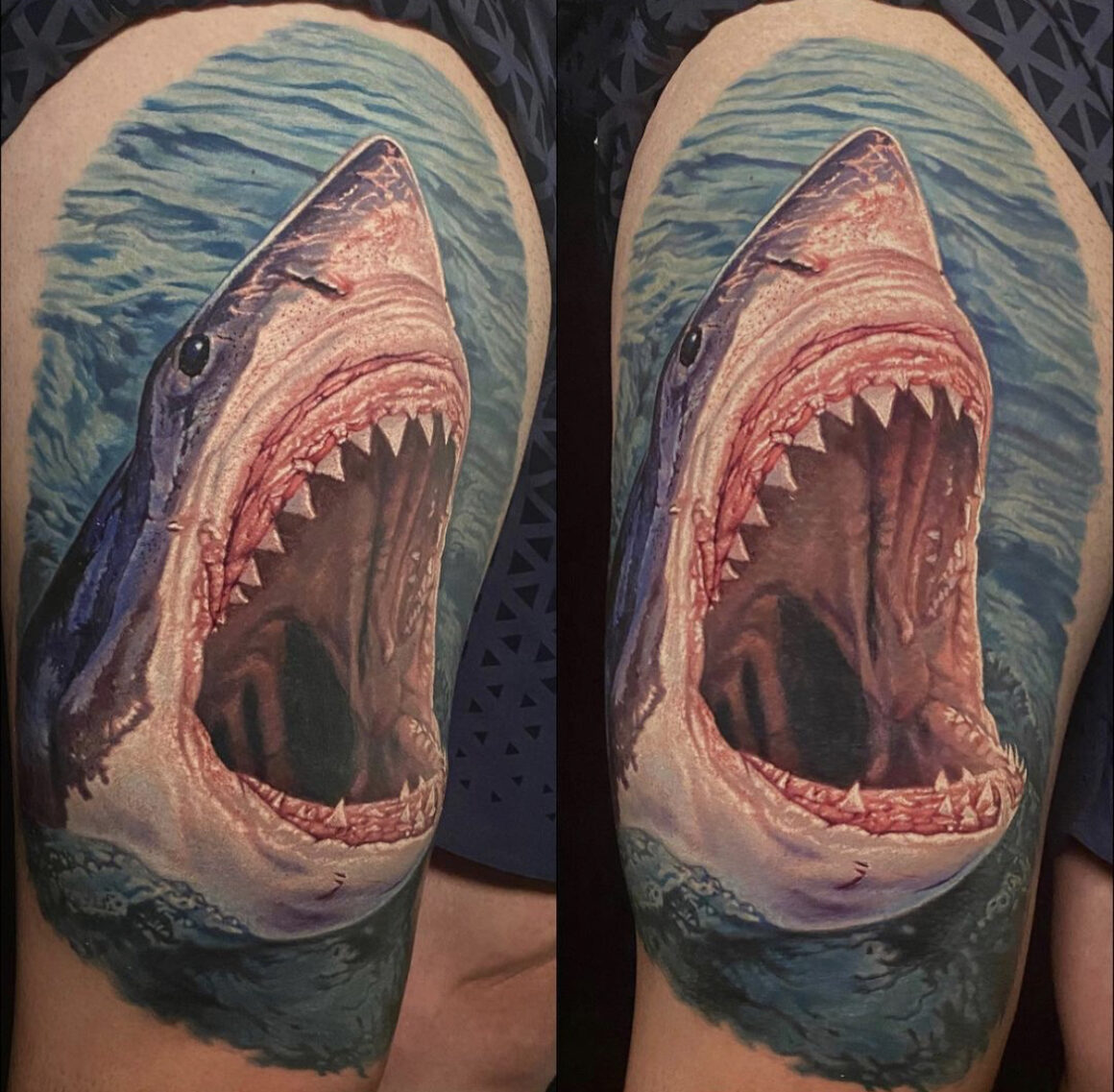 In Hindu religion, the god Vishnu is often shown jumping out of the mouth of a big shark. This is open to a number of different interpretations. The dominion of nature over men, first and foremost, and the fact that all creatures must be respected by any people that come in contact with it. Sharks included.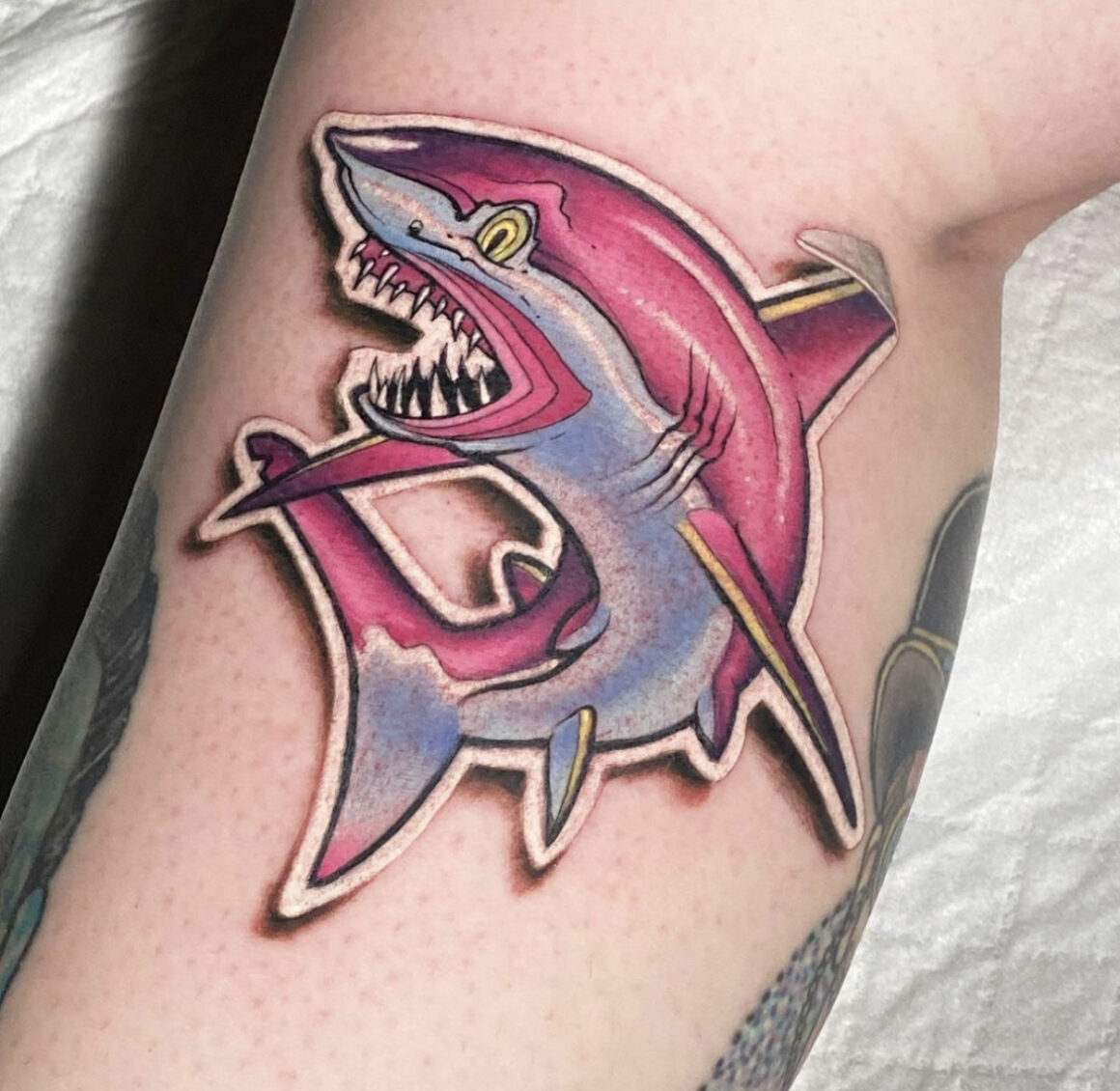 So once again in the Hindu faith, the Shark is a true symbol of the divine and this reinforces its regality and authority which we can admire in the tattoos which make up this gallery, but also in all the ones we weren't able to include in this article. Long live the shark!