Women's faces, animal heads, felines, birds, rabbits and foxes populate Neo Traditional imagery, a potent style in contemporary tattoo where colour, outline and shading come together in ever changing spatial play.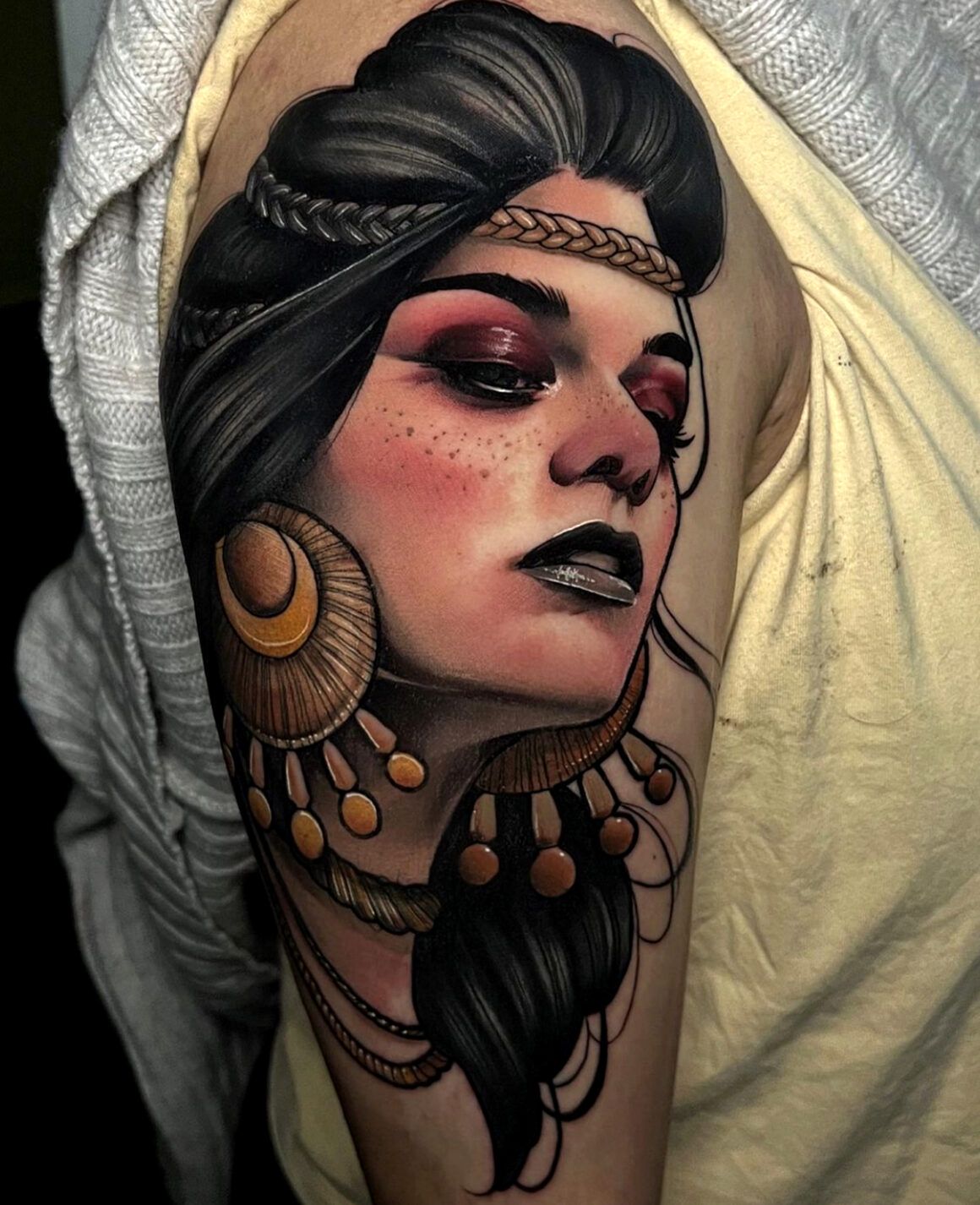 Notwithstanding the term Neo Traditional, this style is profoundly different from the Traditional style: it is not two dimensional, the colours are far more varied, though closely associated with a palette tending towards acid greens, browns, and rather gloomy rich shades.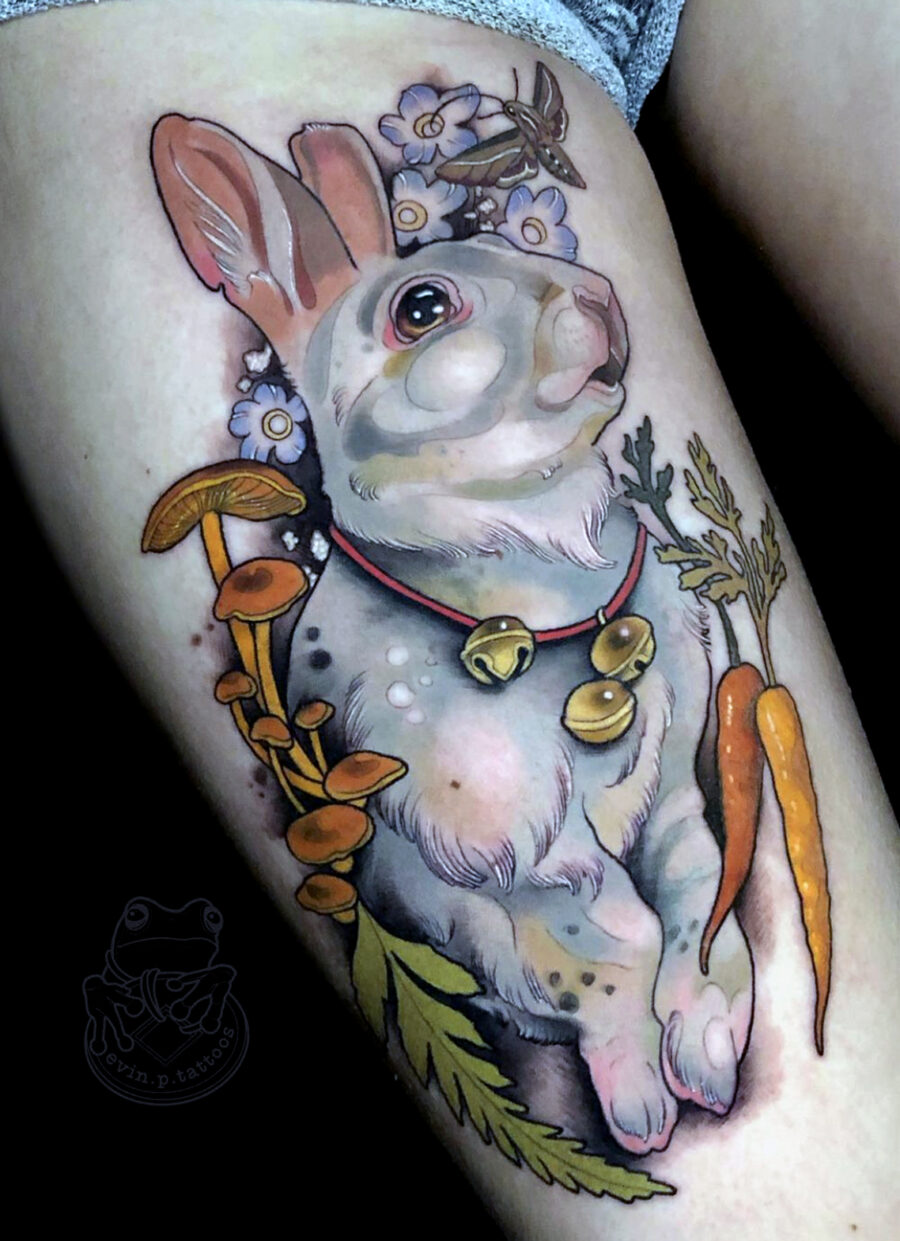 There is a lot of play with shading and the outlines are even bolder. The subjects of the tattoos are often inspired by Realism more than classic Traditional imagery, presented in a new guise, sometimes in sombre tones, at times intriguing or surreal.
DO YOU LIKE NEO TRADITIONAL TATTOO STYLE?
Find more inspirations on our digital library…