From the writings of Pliny the Elder to medieval cartography, Viking legends to the Ainu people, there has ever been tale of a sea monster with terrifying tentacles and enormous jaws.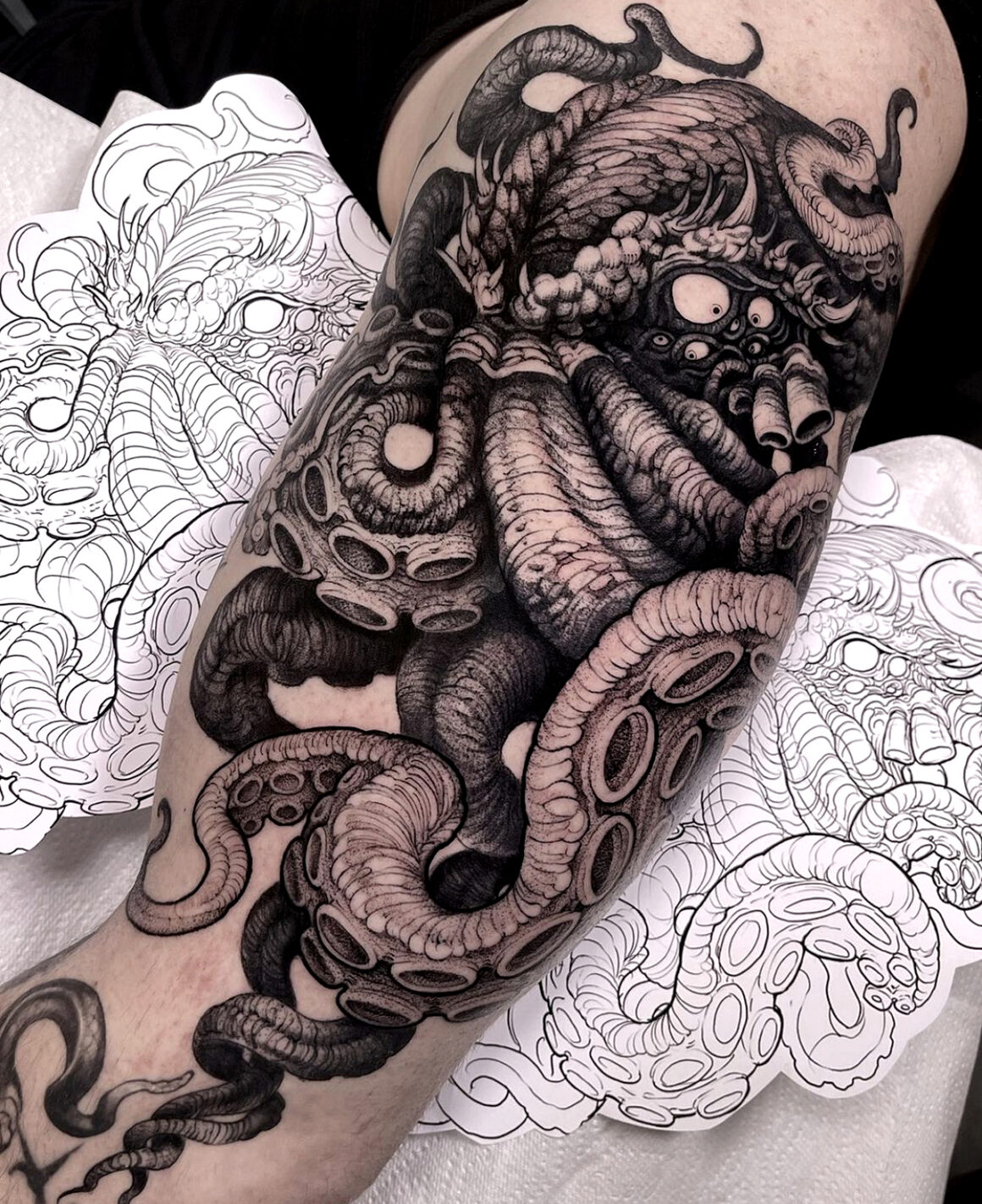 Known as the Kraken, from Akkorokamui, it became the protagonist of the great classic by Jules Verne Twenty Thousand Leagues Under the Sea.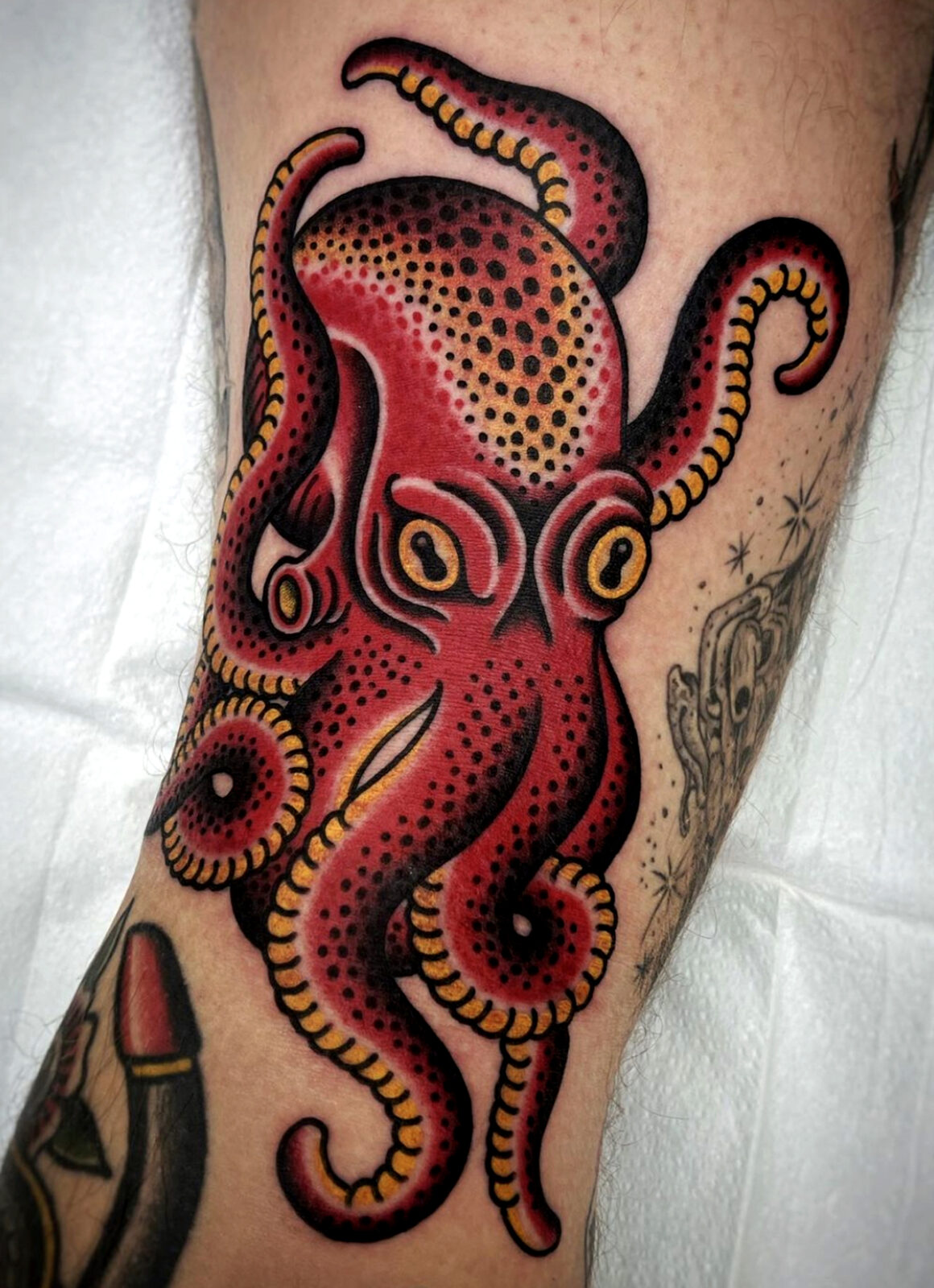 The figure of the kraken features large in folklore, literature and cinema, generally portrayed as an octopus, squid or giant cuttlefish, or anyway as a monster with lots of tentacles. Typically hostile to man, the kraken rests on the seabed and once awoken, brings disaster to the surface.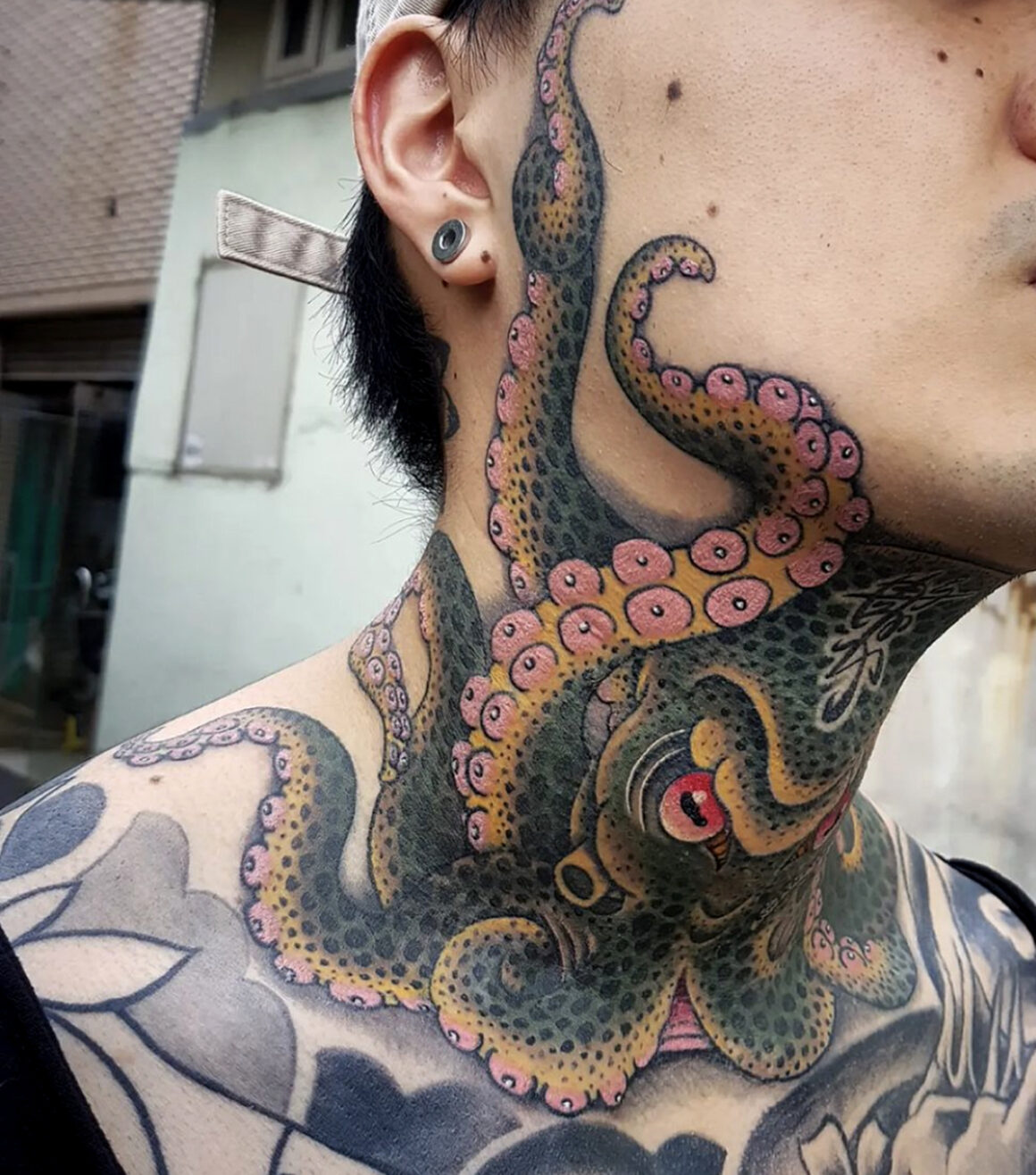 Interpreted as a creature of evil, mysterious and undefeatable, the giant octopus has become a theme which features in every style of tattoo. In Realism it flaunts its sinuous shape and majestic bulk, in Neo Traditional the colour is exaggerated in order to further highlight the potent interplay of its shapes.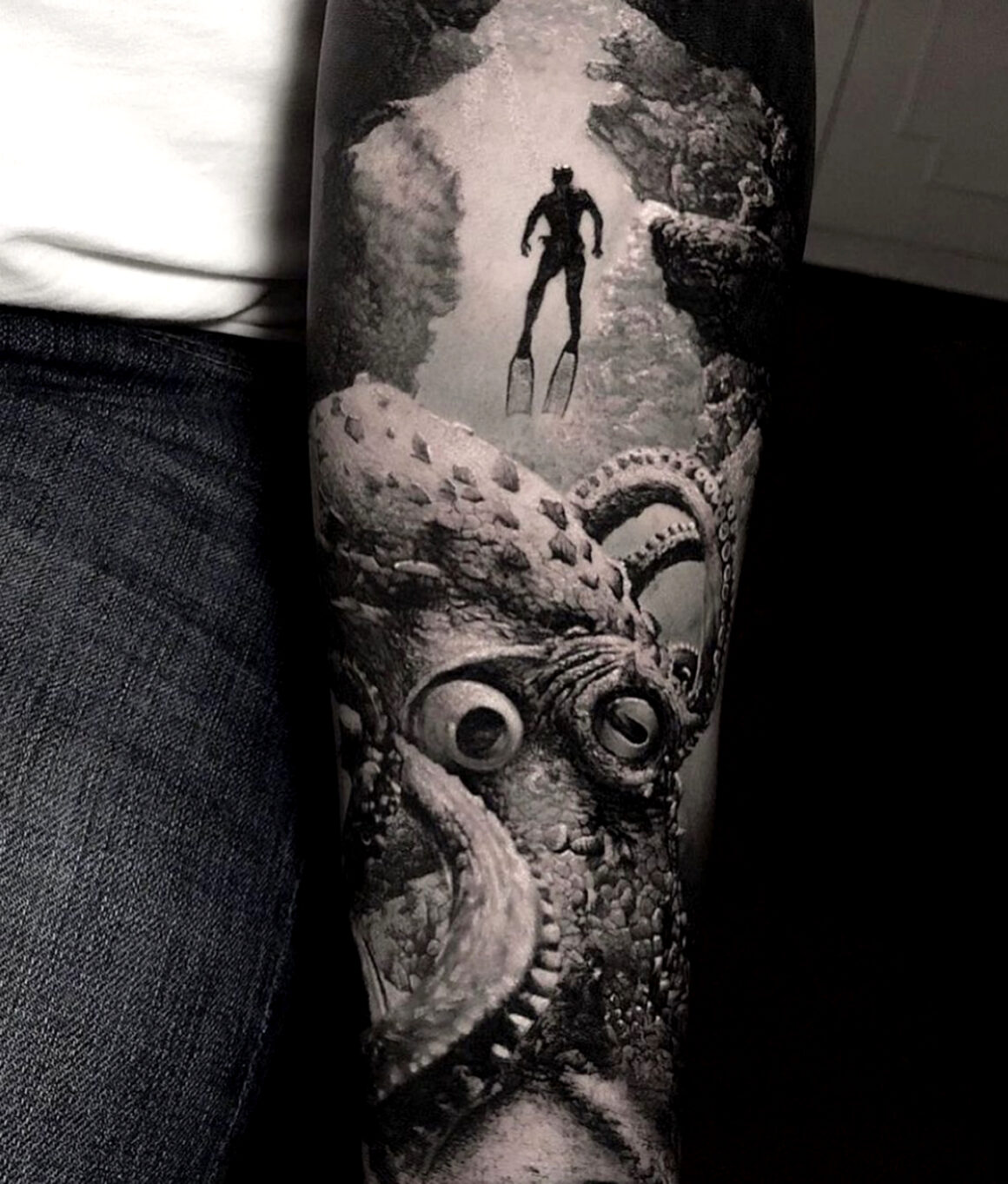 In Japanese it truly comes into its own. There are also many works of art that twist this imagery into something nefarious and erotic, but more often than not, Japanese artwork depicting the octopus draw from the legend Tamatori Monogatari, which literally, translated, means "The tale of the Jewel Taker".
TATTOO LIFE MAGAZINE
Read the legend in the article by Japanese Gallery Kensington, London in the new issue of Tattoo Life.