Visions which are surreal, dreamlike, metaphysical. Animals conjoined with architectural constructions which seem weightless, floating in the ether. Patterns with a sophisticated three-dimensionality and illustrations that look like Indian ink or even engravings.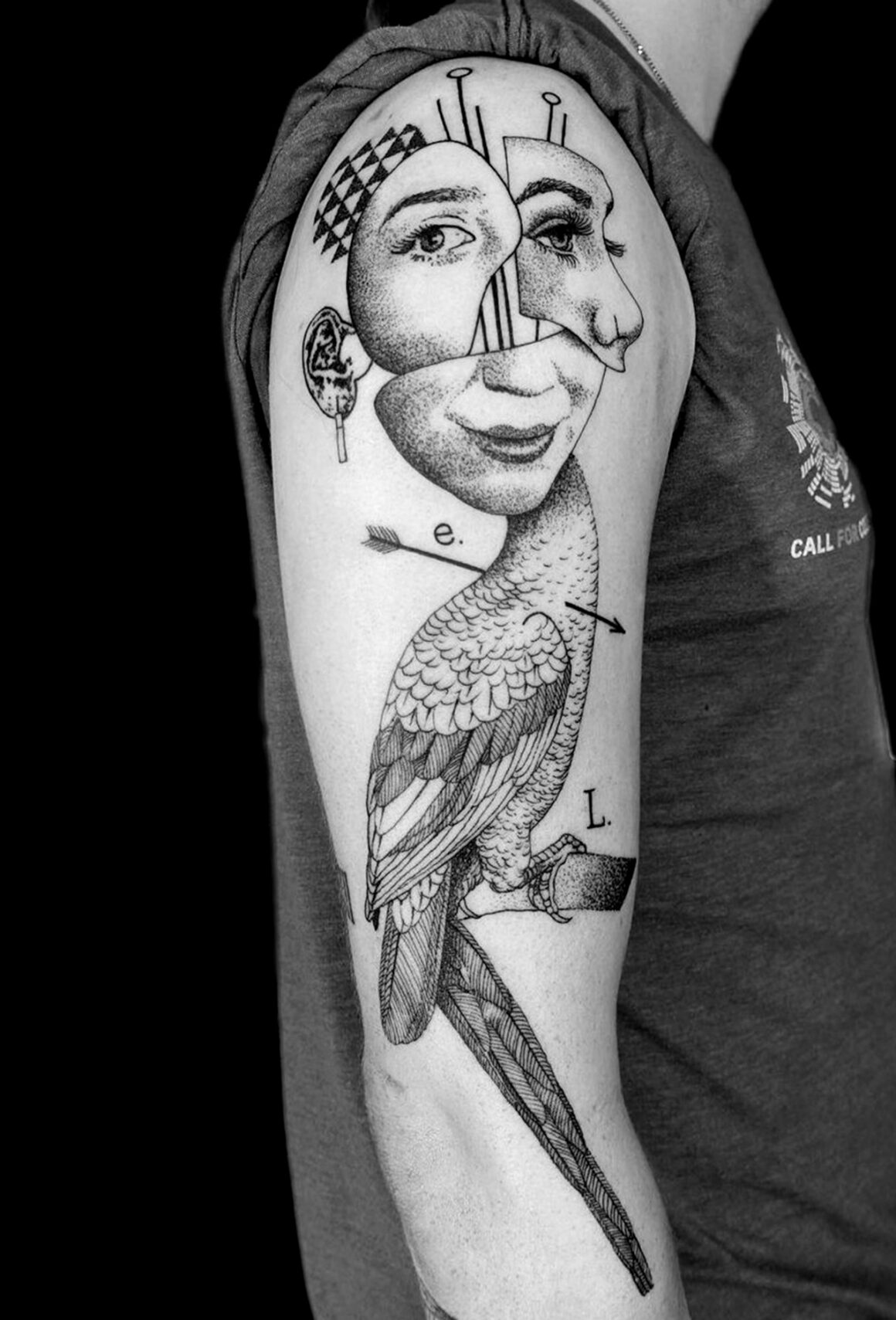 This is the creative world of tattooist Otto d'Ambra, Milanese by birth and in London since 2009 when he opened his studio of tattoo and visual art "The White Elephant".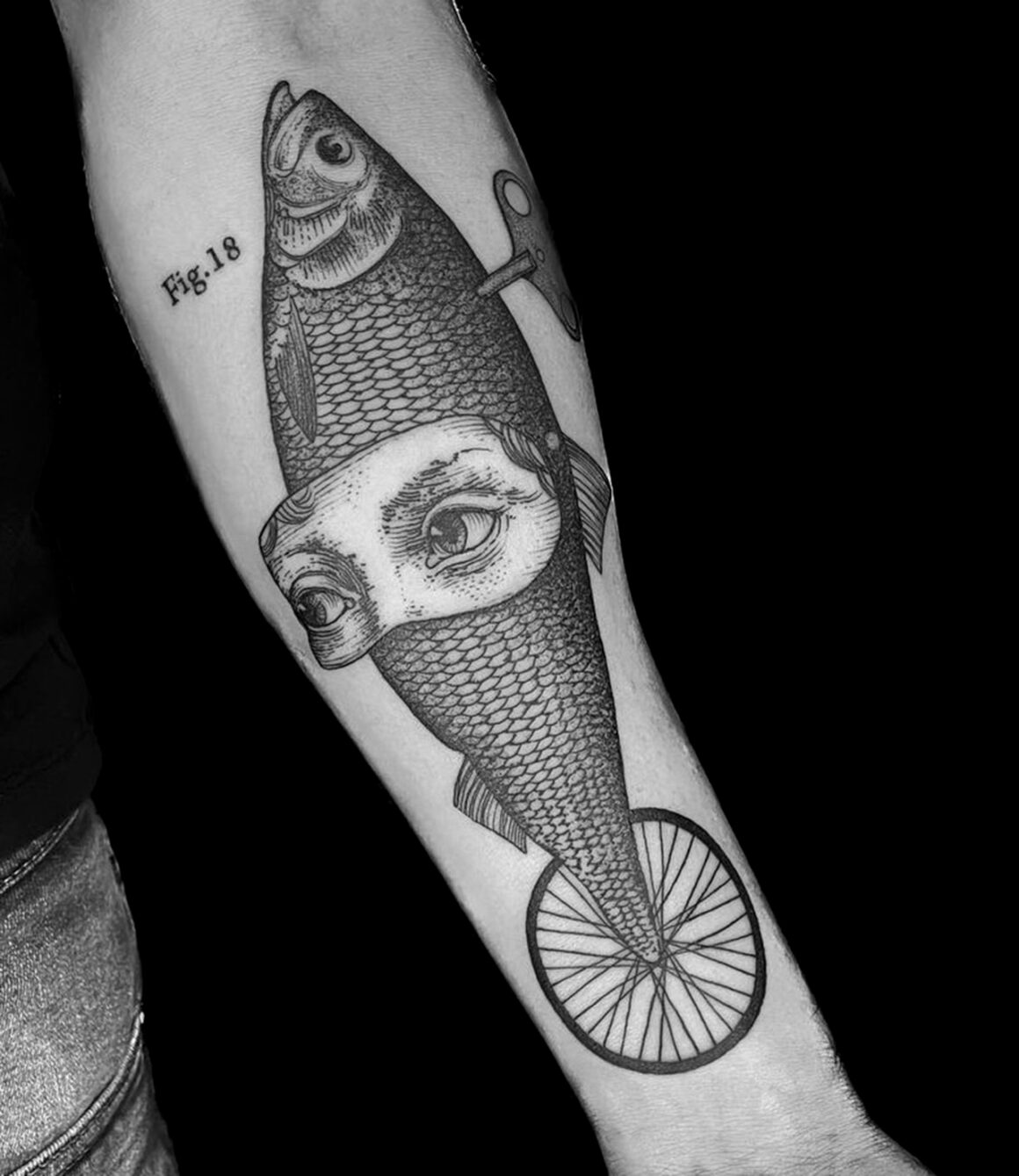 A bizarre Creation, we enter in a spirit of curiosity, on tiptoe. And here we discover surprising creatures born, in eclectic visionary glory, as illustrations, to then alight with precision and masterful technique on the skin as tattoos.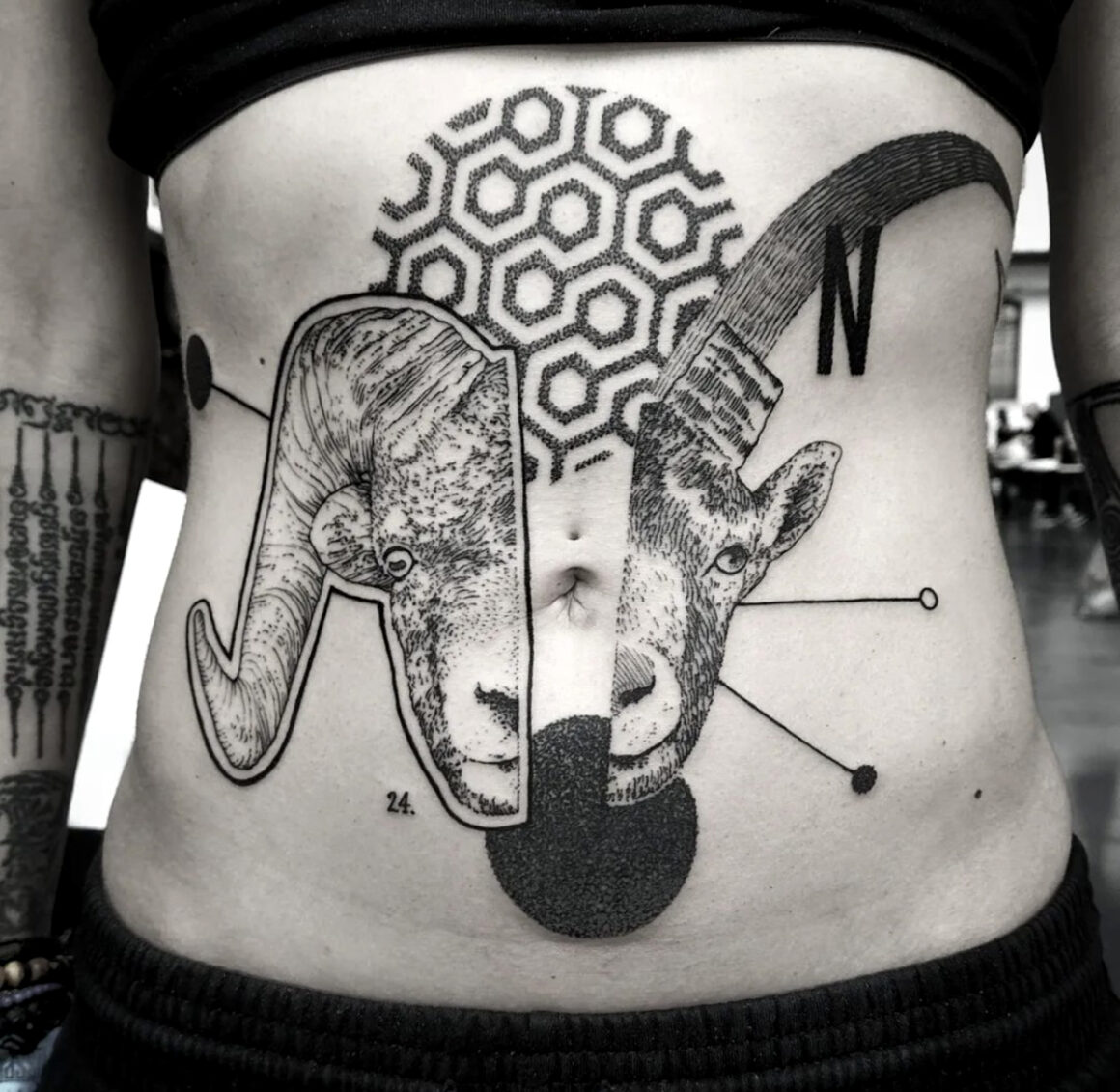 Or on other materials like fabric, or paper as in this latest project fresh off the press created together with the Feltrinelli publishing house: the Metaphysics series of notebooks, four visions on the hardback covers of the notebooks he has authored.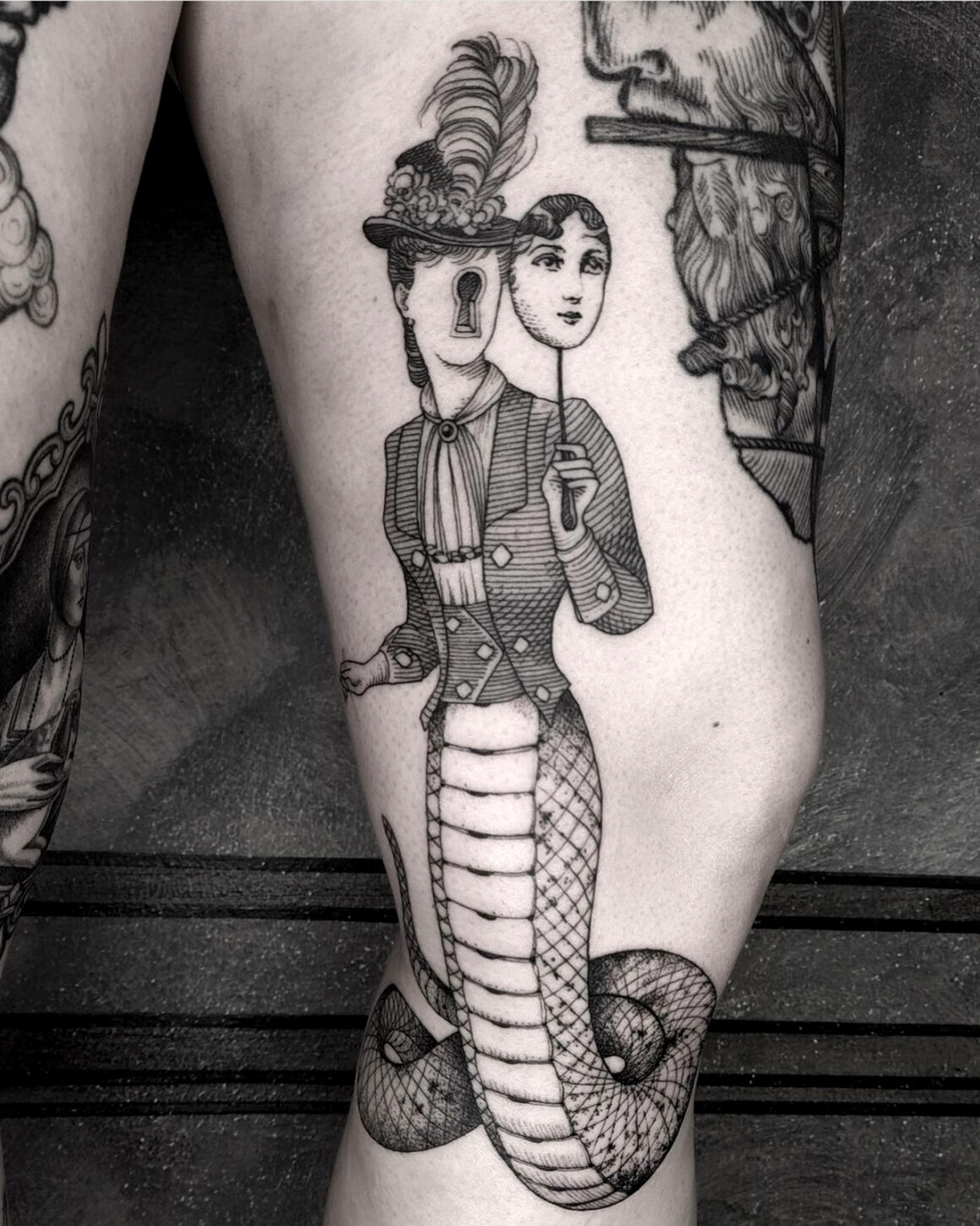 These notebooks have a powerful symbolism and mark the arrival of an exciting new line of stationary: Atlas, The Maiden Voyage, Imagination and Courage, Beyond the Shadows
Atlas / A contemporary take on a classical myth. The Titan Atlas carrying the world on his shoulders is now a weary old turtle bearing a tangle of buildings. Nature gives way to technology and this seems to make the world more arid both physically and psychologically. In front of it, where a buried clock indicates the loss of awareness of the value of time, an open atlas shows us what is left of nature, the effects of human carelessness.
The Maiden Voyage / Life is the first great voyage and if it is true that each individual is a world, then each person travels alone throughout their life. The sailing ship symbolises the mind capable of navigating oceans of experience and memory, which model and give shape to the world as we know it. Our reality thus becomes a room full of objects we have accumulated along the way.
Courage and Imagination / It takes courage to be aware of life and accept its laws. It takes courage to look back, learn from history and try not to repeat the same mistakes. It takes imagination to reinvent yourself and start again. This hybrid animal symbolises the imagination with its butterfly wings, determination with its horns of a mountain goat and beauty with its striped zebra hide. In front of it is a Greek column, a letter, a plant and a geometric grid. Atop the column flutter the questions, those which mankind must ask in order to reach a more stable and healing consciousness.
Beyond the Shadows / the rhinoceros is not the same for everybody. How we see and interact with our surroundings is the result of the sum of our experiences – past and present – constantly intertwining and changing. If we look beyond the shadow of the rhinoceros we can find all the elements of our memory which constitute it in our own personal vision of the world.