Leu Art Family. Caresser la peau du ciel
Museum Tinguely, 3 March – 31 October 2021
The Leu family is well-known among tattoo fans worldwide. In the late 1960s and 1970s, Felix and Loretta Leu used their tattooing skills to fund extensive travels with their four children Ama, Aia, Filip and Ajja. These years on the road were nourished by artistic curiosity, forming the basis for a distinct family cosmos. Featuring works by all members of the family, the exhibition offers a picture of this special universe.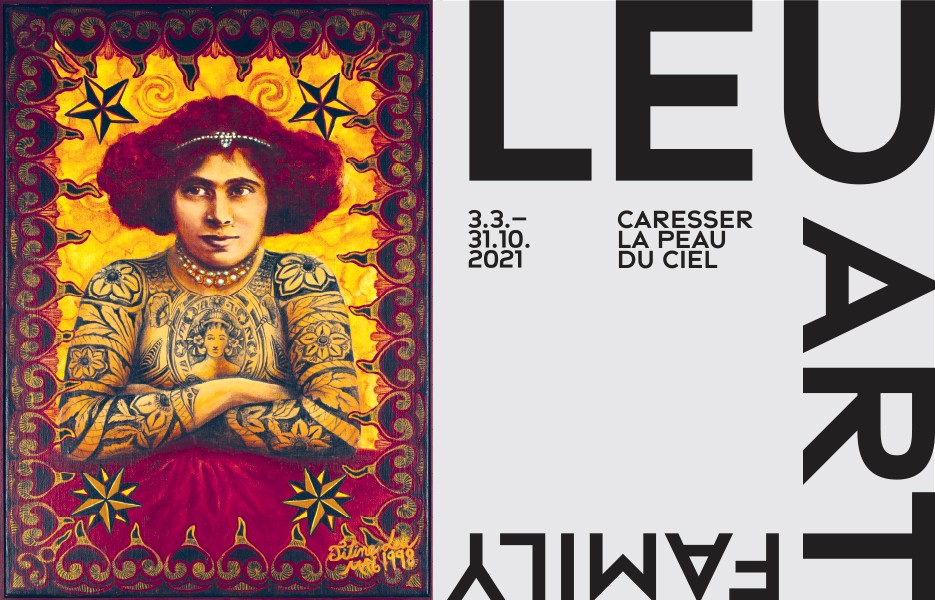 The spotlight of the exhibition – opening, 3 March – will be on a whole family, multiple generations even, and all of them driven by their creativity and urge to make everyday life and the world generally brighter, wilder, and more welcoming. With its blend of body cult, personal encounters and freedom, the exhibition is a reminder not just to admit creativity, but to nurture and celebrate it too. Immerse yourself already in the protean universe of the Leu Family!
Tattoo sketches, drawings, paintings, audio and video works from three generations of Leus will soon be yours to discover at Museum Tinguely.
Leu Art Family | Talk with Loretta Leu
Leu Art Family | Talk with Filip Leu
THE ARTIST FAMILY – The art of the Leu Family at the Lieu Unique in Nantes (2019)
Film crafted by Valerio Bariletti and Morgan Bertacca
Produced by Mooz Film and The Leu Family
All rights reserved © 2019 Mooz Film / The Leu Family