Founded in 2016, Skate Ink Designs merge the worlds of skate and tattoo with their collection of decorative skateboards, adorned with artwork from many of the best in the business. We caught up with founder and director Juanan to find out more about the venture.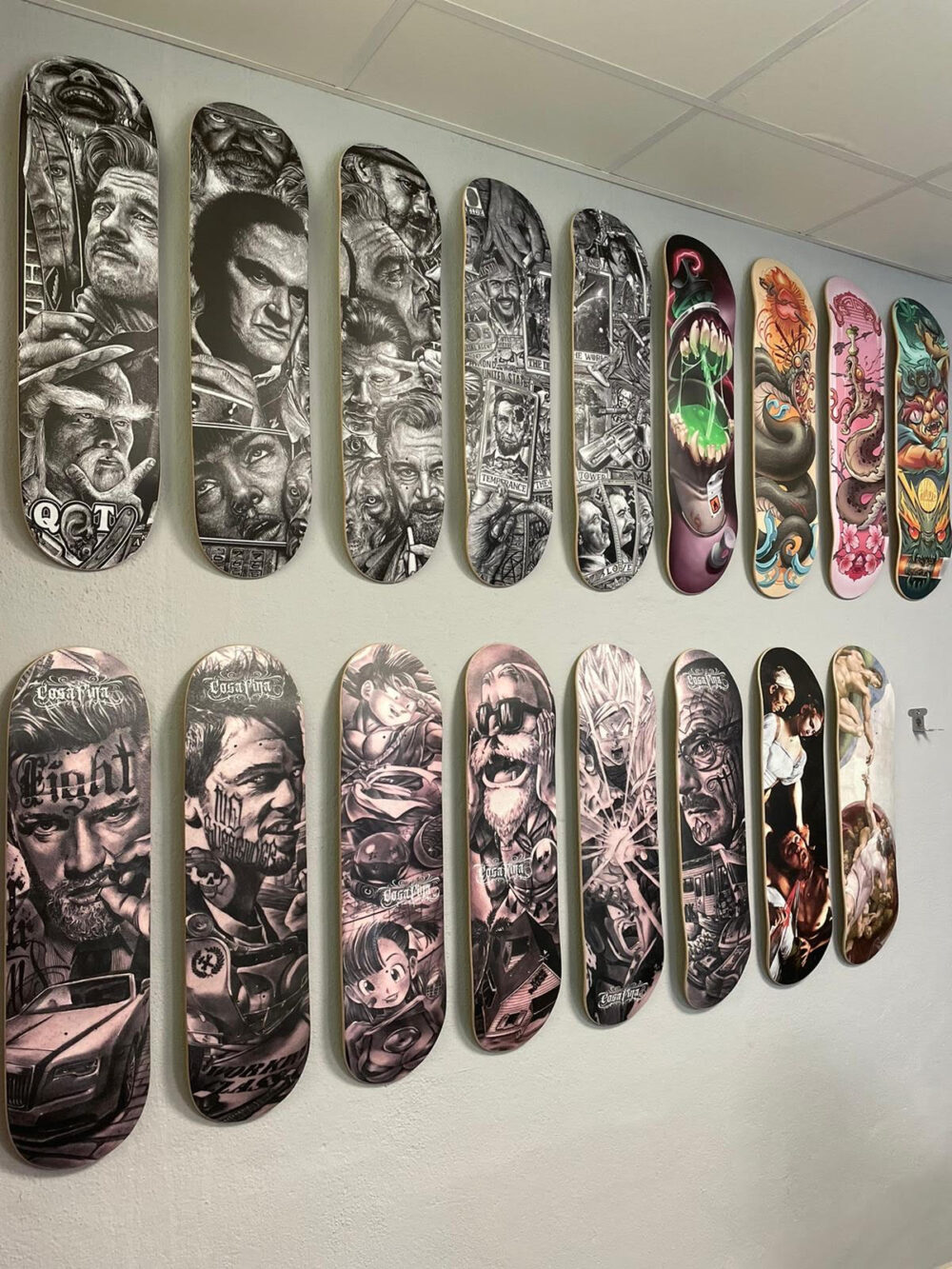 Hello Juanan! You're the creator behind 'Skate Ink Designs'. Can you introduce yourself and tell us a bit about the project?
I'd be delighted, my name is Juanan and this whole project began in 2016; I focus mainly on skateboard customisation in the tattoo world, although we really do all kinds of custom skateboards in a variety of styles.
After you had the idea to start the brand, how did you start selecting the artists? Which tattooers have you worked with so far?
From the beginning, the only thing that was really clear in my mind was with whom the project would start! I am lucky to have friends who happen to be talented tattoo artists, like Victor Chil, Fred Thomas and Myrhwan Cortes.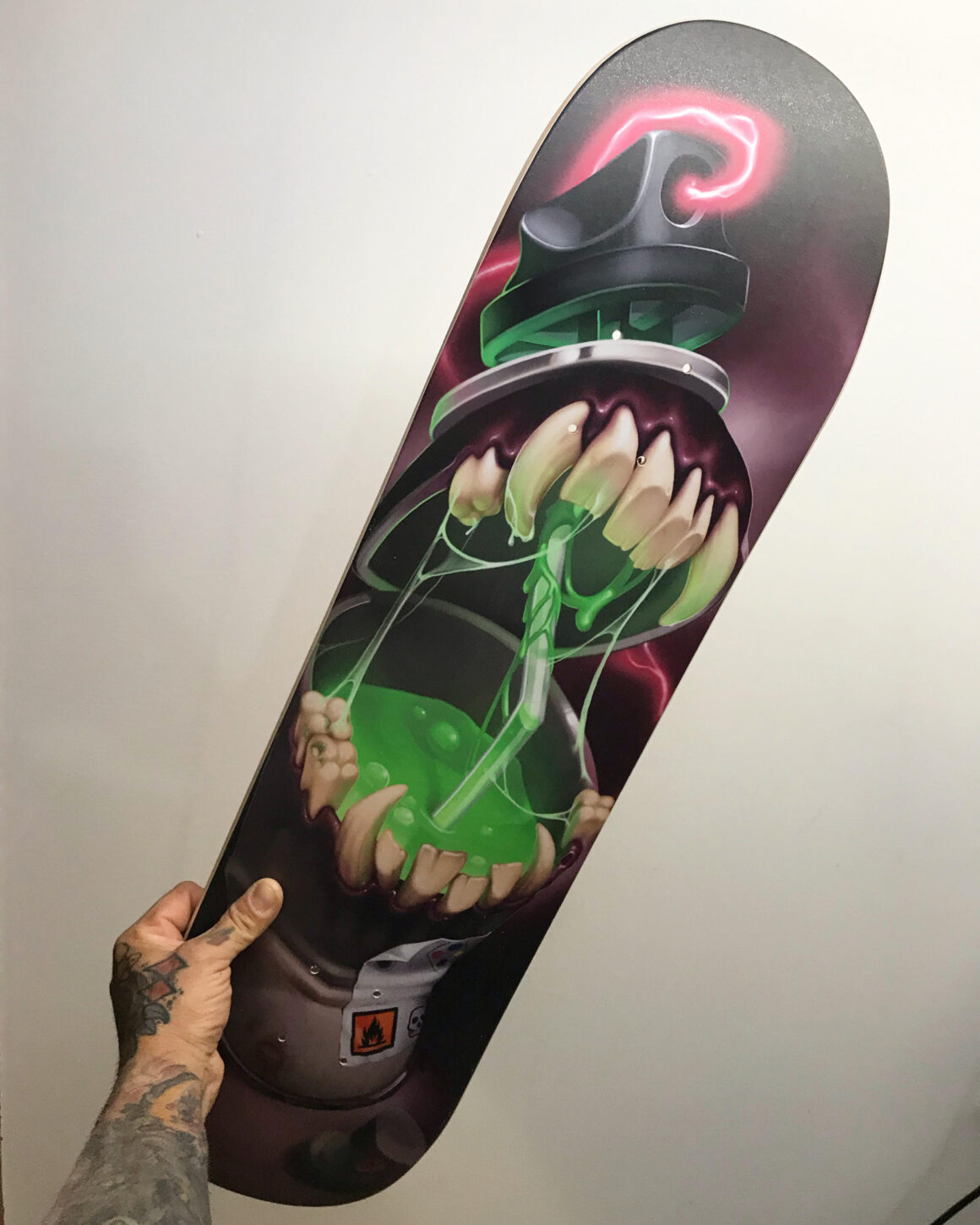 They were the ones who encouraged me and gave their designs to make the first skateboards of ours. They were revealed for the first time in 2016 – and what better place to debut them than the Barcelona Tattoo Expo.
Tell us a bit about the design process. How does a board take shape from start to finish?
It is very simple, on our website the client has at his disposal a digital template of the skateboard, in which he only has to download and customise the fit of his design. Once he sends it to us and is given the go ahead for production, we print the image in high quality on vinyl, then we apply a protective layer with heat to protect and give durability to the design. Finally, it is adhered and sanded on the wood, and we have our skateboard finished and ready for shipping.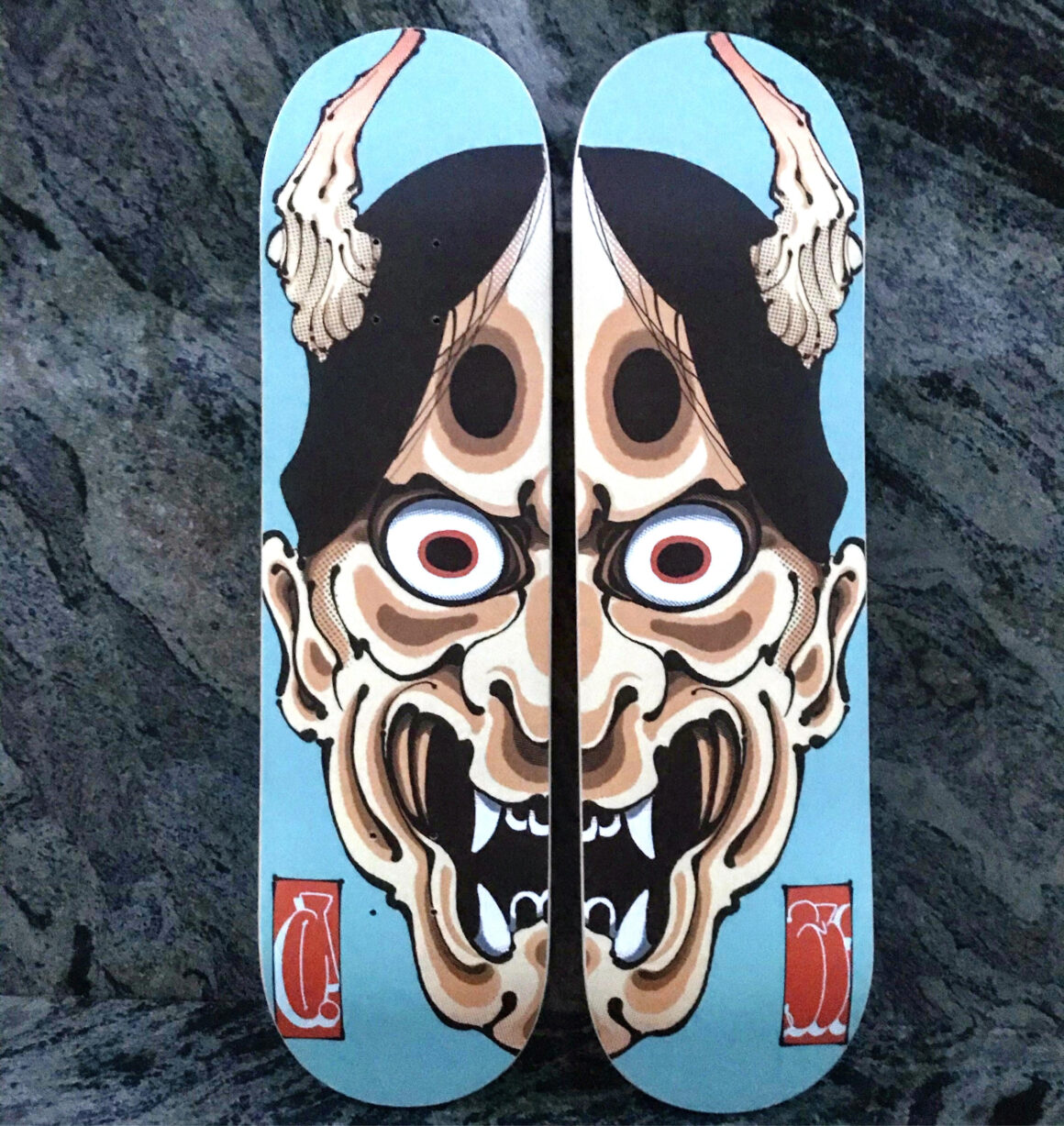 Do you have a particular favourite in the collection?
To be honest I couldn't really tell you which one I like the most – thousands of designs have passed through my head in these 5 years and in the end it is impossible to opt for one in particular!
Who would be your dream collaborator?
Sincerely and without offending anyone, I have had the great luck to work with world-class artists from the start… Victor Chil, Fred Thomas, Myrhwan Cortes, Carlos Fabra, Franky Lozano, Jumilla Olivares, Marcus Tattoo, Johnny Domus, Alejandro Monea and so many more, I could continue for a while! Having worked with such a great team already, these days we really consider the human qualities of the artist, that they are humble and close people. We take notice when talking with artists with whom there is a connection, and use this intuition to source our best collaborators.