Jessie is a creative mind, a designer who applies her ideas on different media through drawings that mix detailed, abstract, organic and Japanese-inspired blackwork art.
Her work merges eastern and western values and aesthetics, bringing together the two worlds she has grown up in. How does she consider her art? "Designs that allow people to express their own creativity and individuality" she tells us in this interview, even with tattoos designed by her. And that's the point: tattoo artists wanted! Jessie is looking for tattoo artists to collaborate with her and bring her refined designs to life on skin.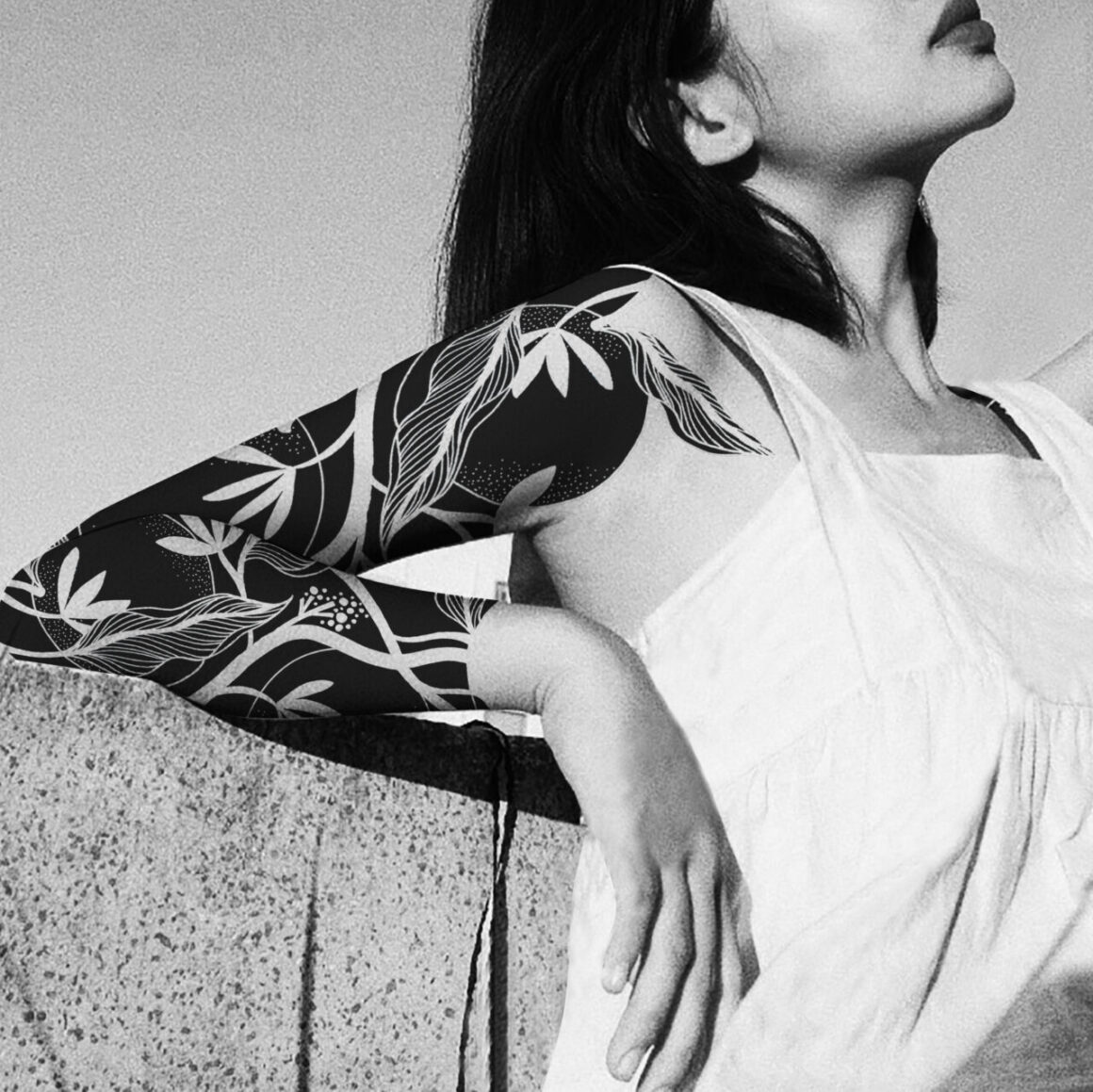 Hi Jessie, would you like to introduce yourself to our friends of Tattoo Life?
I'm Jessie Cohen, a print artist and designer. I launched my creative studio Chromakane this year, with the ambition of taking my illustration ideas into print, textile and tattoo art. Each new Chromakane piece begins as a pen and ink hand drawing, which I then reproduce to giclée quality from my home studio. My work is inspired by myths, emotions and the natural worlds, combining my detailed oriental aesthetic with my love for storytelling.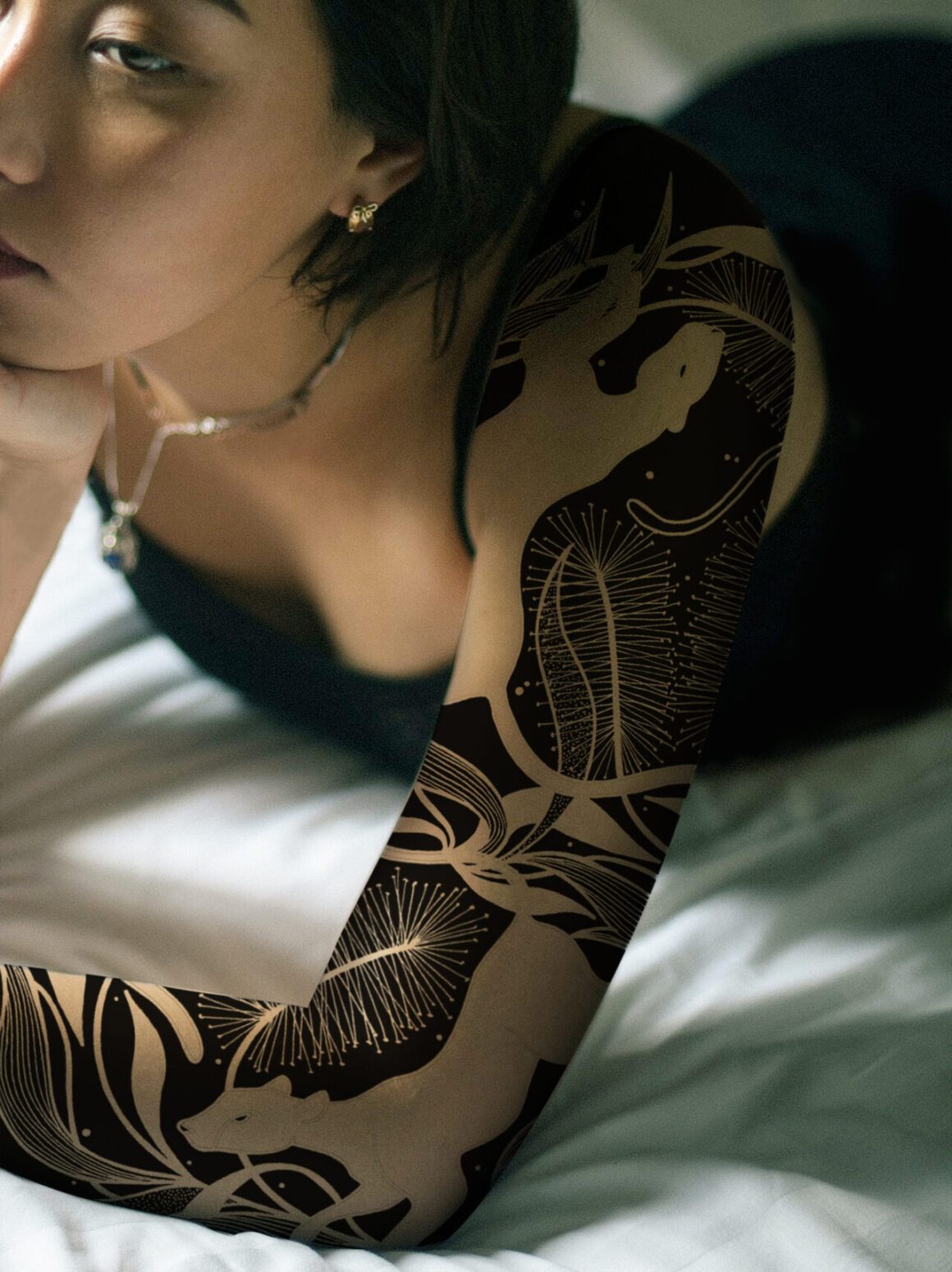 Where do you live?
I am currently based in London, England – which is an amazing hub for creatives. London is very dynamic, and has a talented community of likeminded artists, designers and makers which is constantly evolving!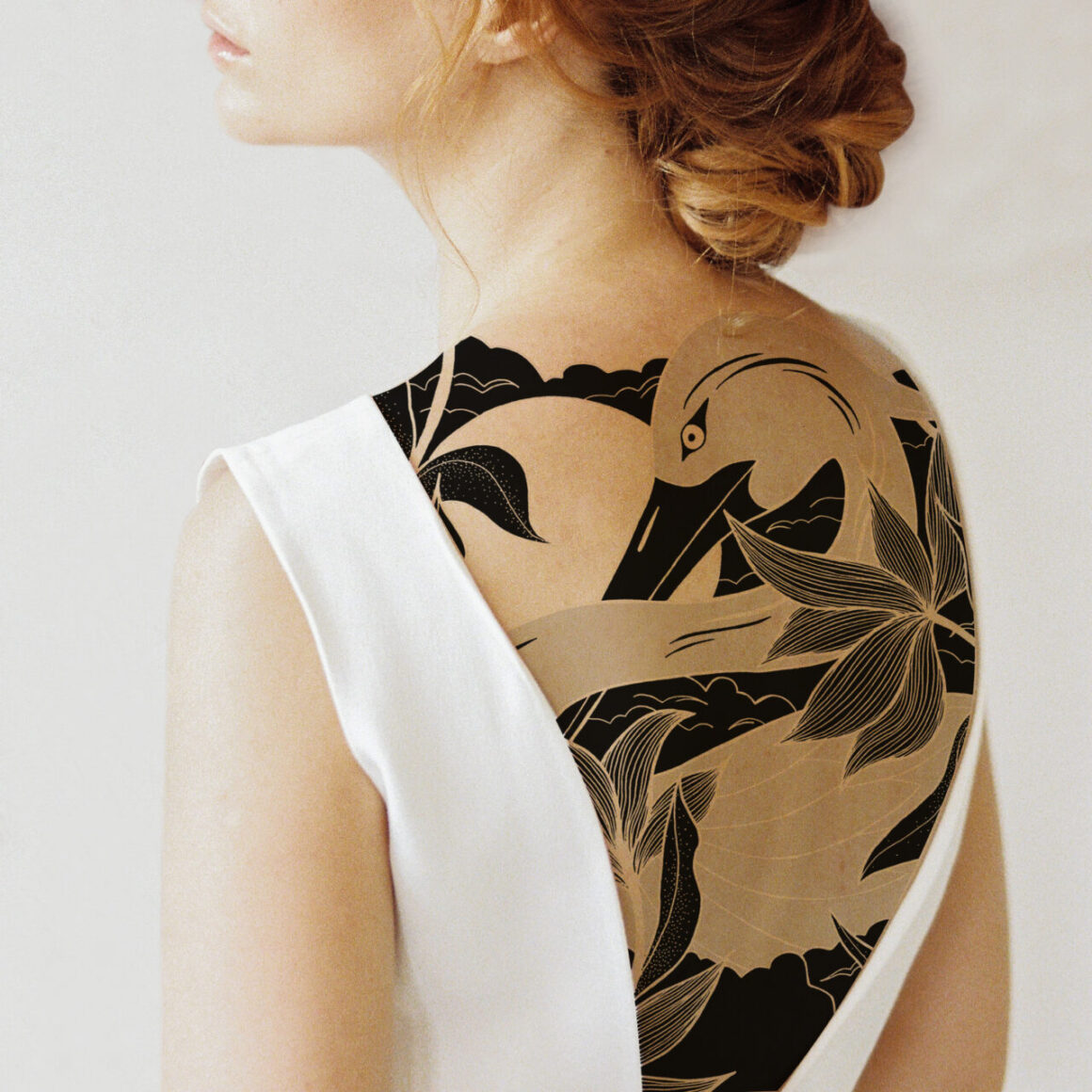 Myths, emotions and nature: these are the three keywords you use to present your Chromakane project. Would you like to tell me more about it?
What's most important to me is creating work which people can relate to – visuals which are engaging, rooted in stories, and which take us back to the one thing we all have in common: our connection with nature. For this reason, with each new piece I draw, I love exploring ideas around the themes of myths, emotions and the natural worlds.
What is part of your visual baggage?
My visual style is heavily influenced by oriental art, which is a part of my own culture, being of mixed Malaysian Chinese and French heritage. From woodblock printing to Irezumi art, I take inspiration from the old masters. Bold abstract shapes contrasting with negative space, is something that really appeals to me, so I love incorporating it into my own aesthetic.
Are you also a tattoo artist or do you only draw tattoos?
I only draw tattoos! However, my blackwork art style lends itself well to the world of tattoos so I have started visualising concepts, which have been gaining traction since launching earlier this year. Looking ahead, I am hoping to collaborate with tattoo artists to help bring my ideas to life.
What technique do you use?
I am keen to take a conscious approach, which challenges the fast and disposable nature of consumption. My prints are produced to fine art quality combining inkjet pigment inks with archival rag, ensuring my prints are durable and lightfast.
When drawing original pieces, I'll use pigment fine liner pens on khadi paper.
I also value being able to do good and give back through my practice: I support my local creative community by trading with local stockists, markets and pop-up shops alongside other independent makers. Another technique I have been experimenting with recently is the use of texture handmade lokta paper, which has really given my work more texture and depth.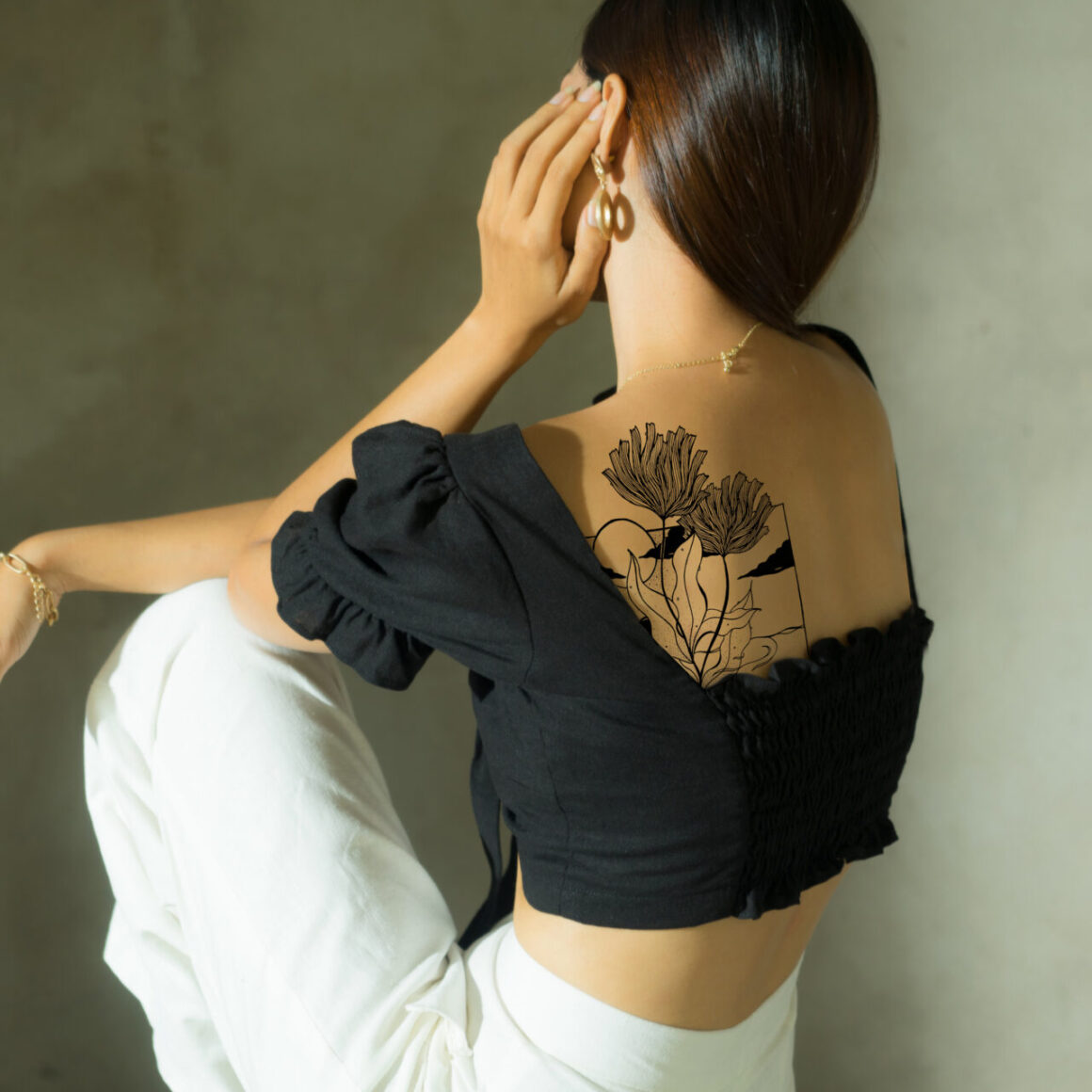 You use different media for your designs: on paper, on T-shirts, on jewels and even on leather. Do you tattoo or do you entrust your designs to tattoo artists?
Yes! I would love to see my illustrations applied to as many surfaces and mediums as possible. To make this a reality, this year has been all about experimenting and collaborating.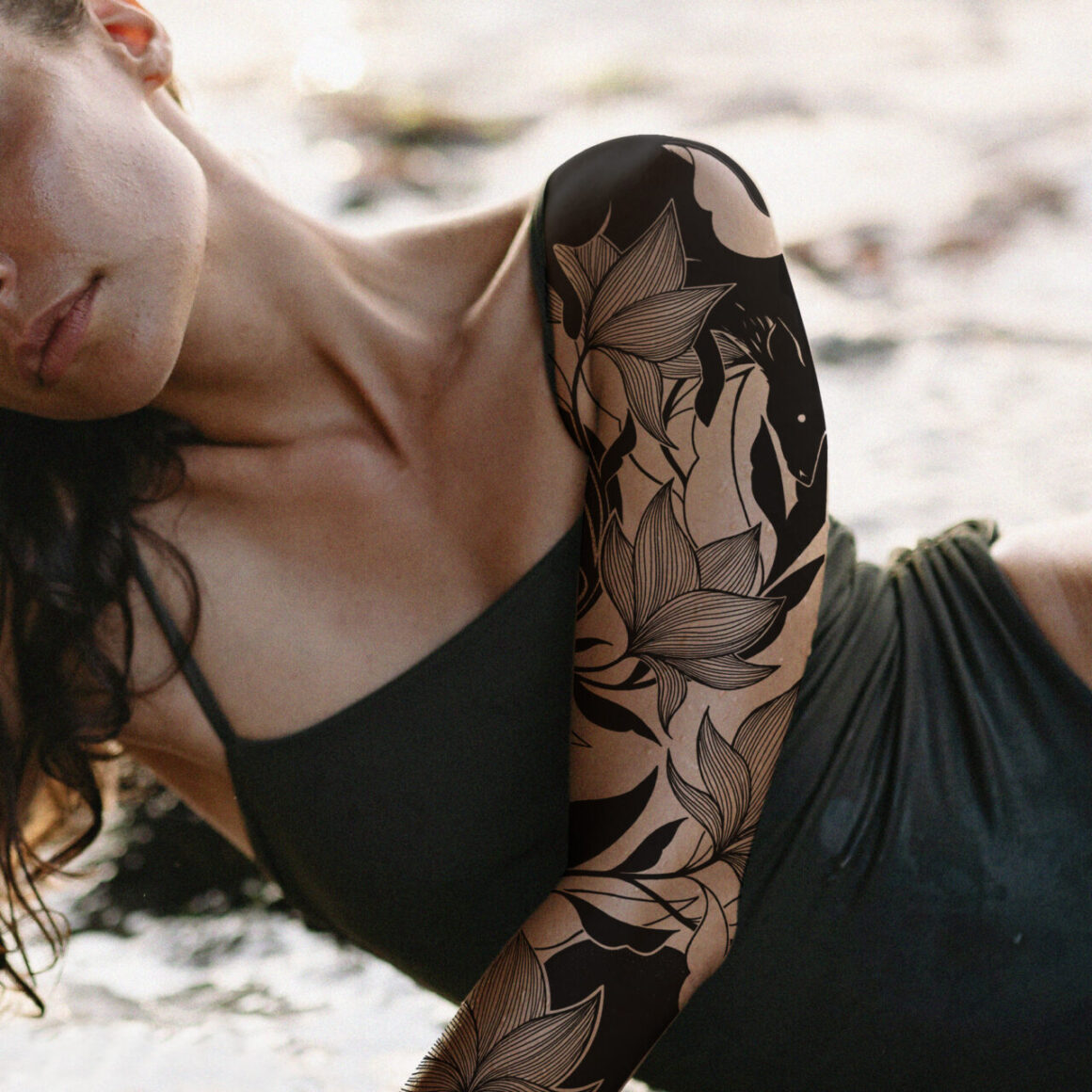 How would you describe your creations? What are the adjectives that identify your graphic style the most?
Detailed, abstract, organic, Japanese-inspired blackwork art. My work merges eastern and western values and aesthetics, bringing together the two worlds I've grown up in.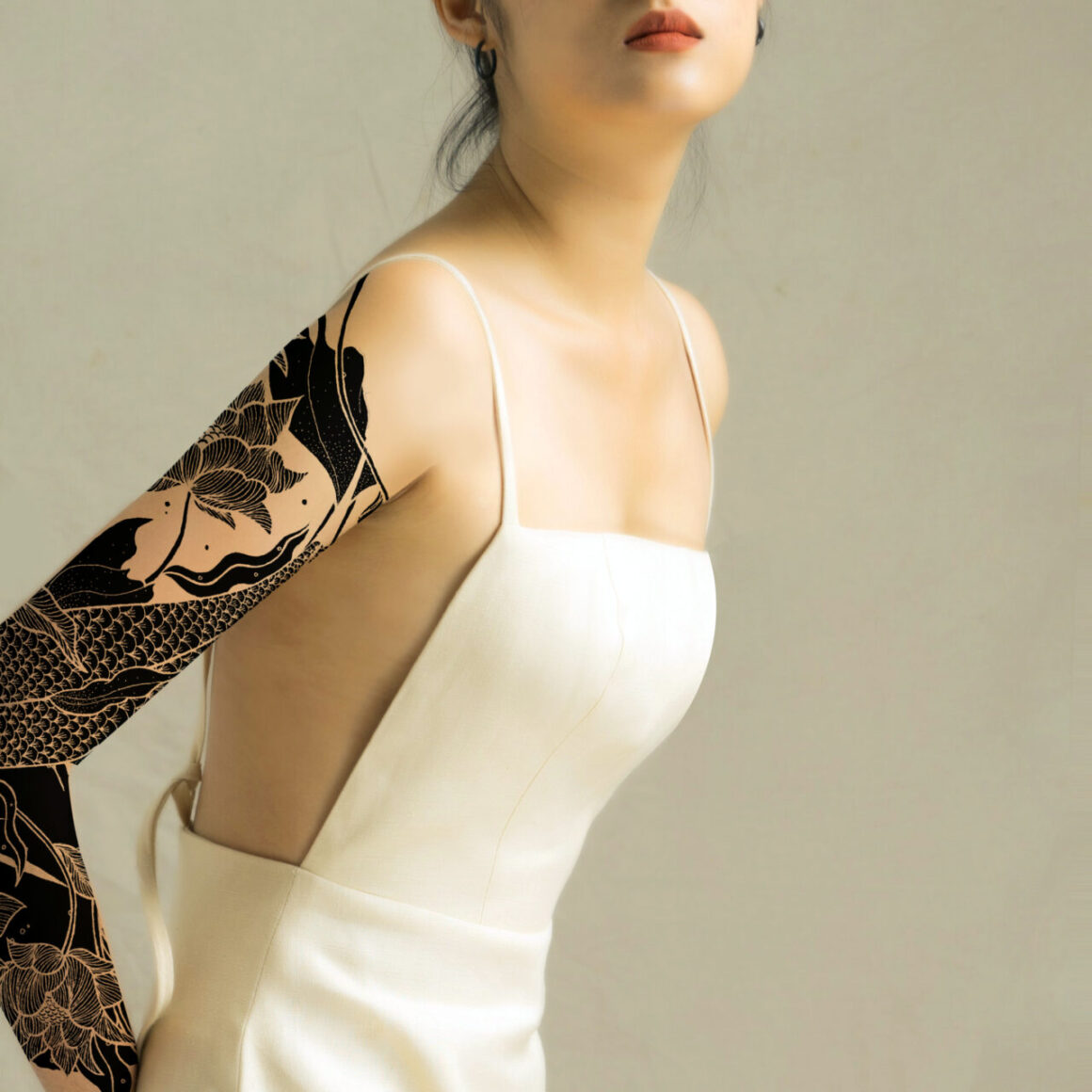 How and on whom would you see your designs tattooed? Do your drawings have meanings or are they pure graphic?
All of my pieces have meaning and a story to tell. As a graphic designer by trade, this is something I have picked up over the years: every piece of visual design should be rooted in a concept or idea, so that people can connect with it on a more personal and emotional level. I would love for my work to be tattooed on anyone who relates to it and the values I put into it – and so long as my designs allow people to express their own creativity and individuality.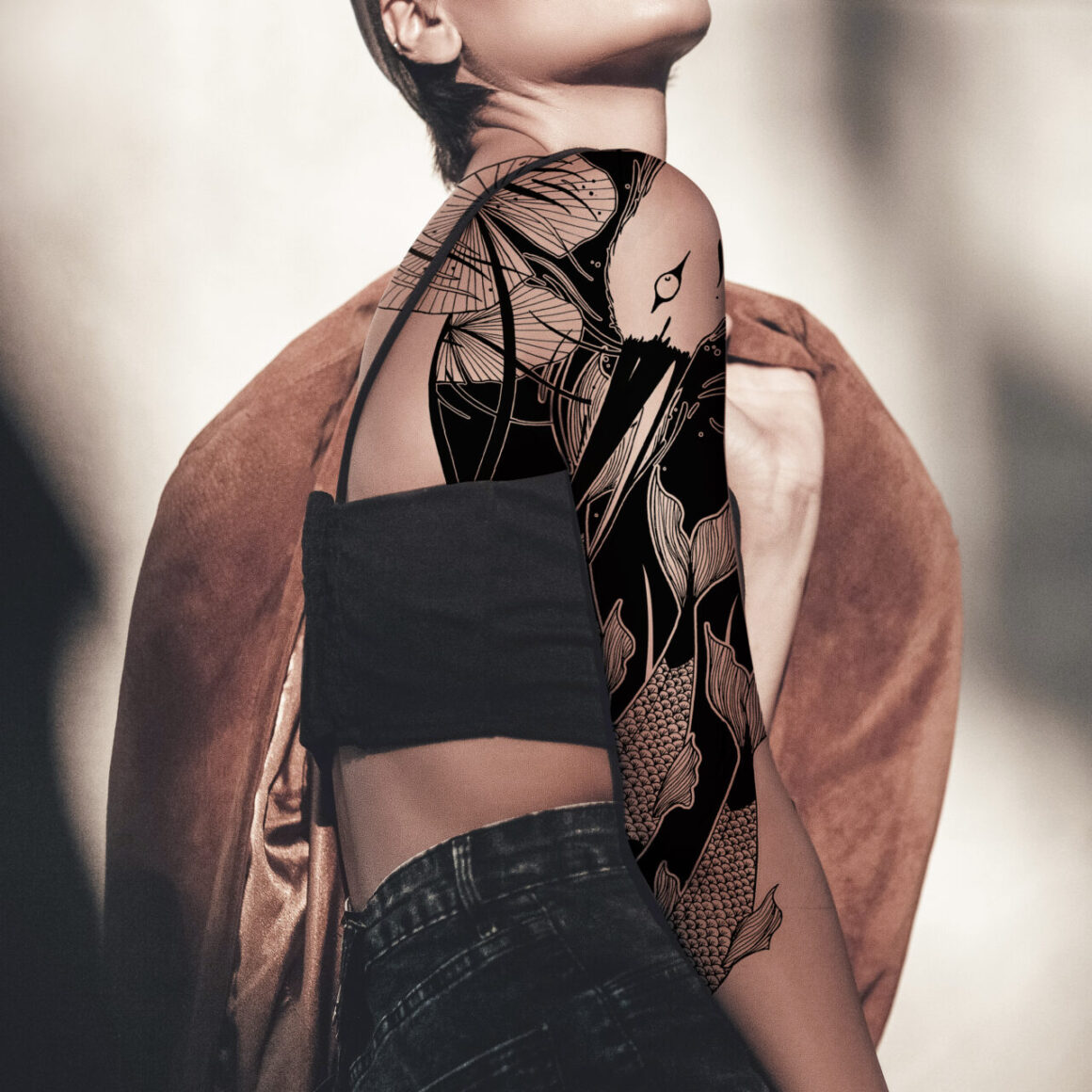 What is your ambition? And as a last thing, your dream…
My ambition is always evolving! Currently, it is to take up more exciting collaborations over the coming months, which I truly believe shape bolder and stronger ideas. I would love to be able to juggle these collaborations whilst continuing to develop my studio and product ranges independently. Since I have only launched this year, I feel that in many ways I am still keen to grow and evolve without losing sight of my dream, which is to continue sharing my ideas and stories, and connect with the creative community around me, through my practice.