The colour reigns supreme in this gallery in which a mixture of subjects and different styles evoke the most creepy imaginary, scary, Halloween series, ranging from horror movie icons, creepy zombies, evil spirits.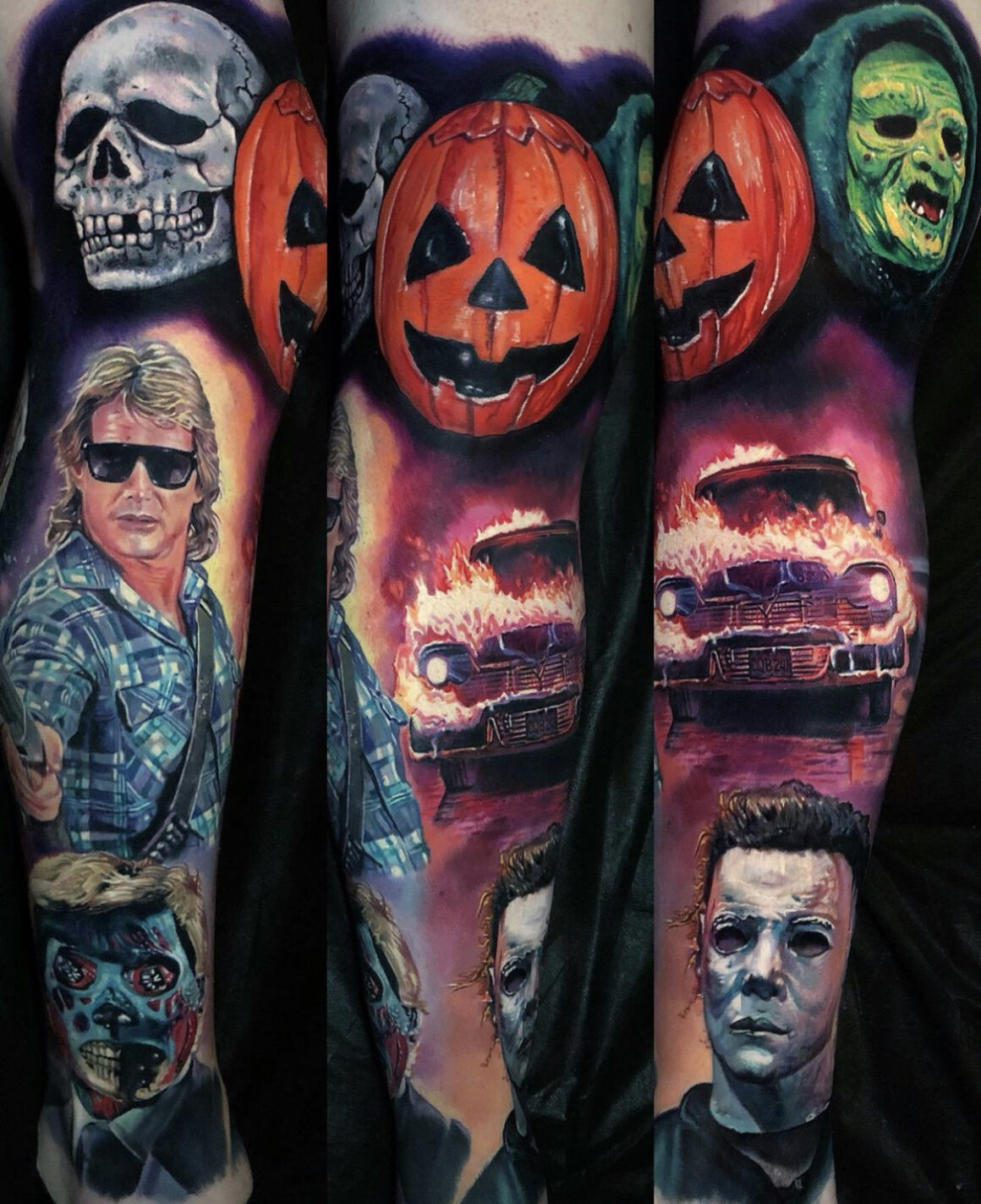 You can find here the best scary and funny Halloween tattoo inspirations created by international tattoo artists.
Along with the realistic style, in which the detail is brought to its maximum expression, you will also find New School and Japanese style subjects, with powerful and contrasting colours, dark backgrounds and lots of red blood to best honour the diverse identity of the dark/horror genre.