Chicano is not just a tattoo style, but also form of art, a way of life and a powerful form of non-verbal language.
Born overseas, in the Latin districts of the United States, it acts as a bridge between different cultures and brings together American and Latin cultures through famous iconographies.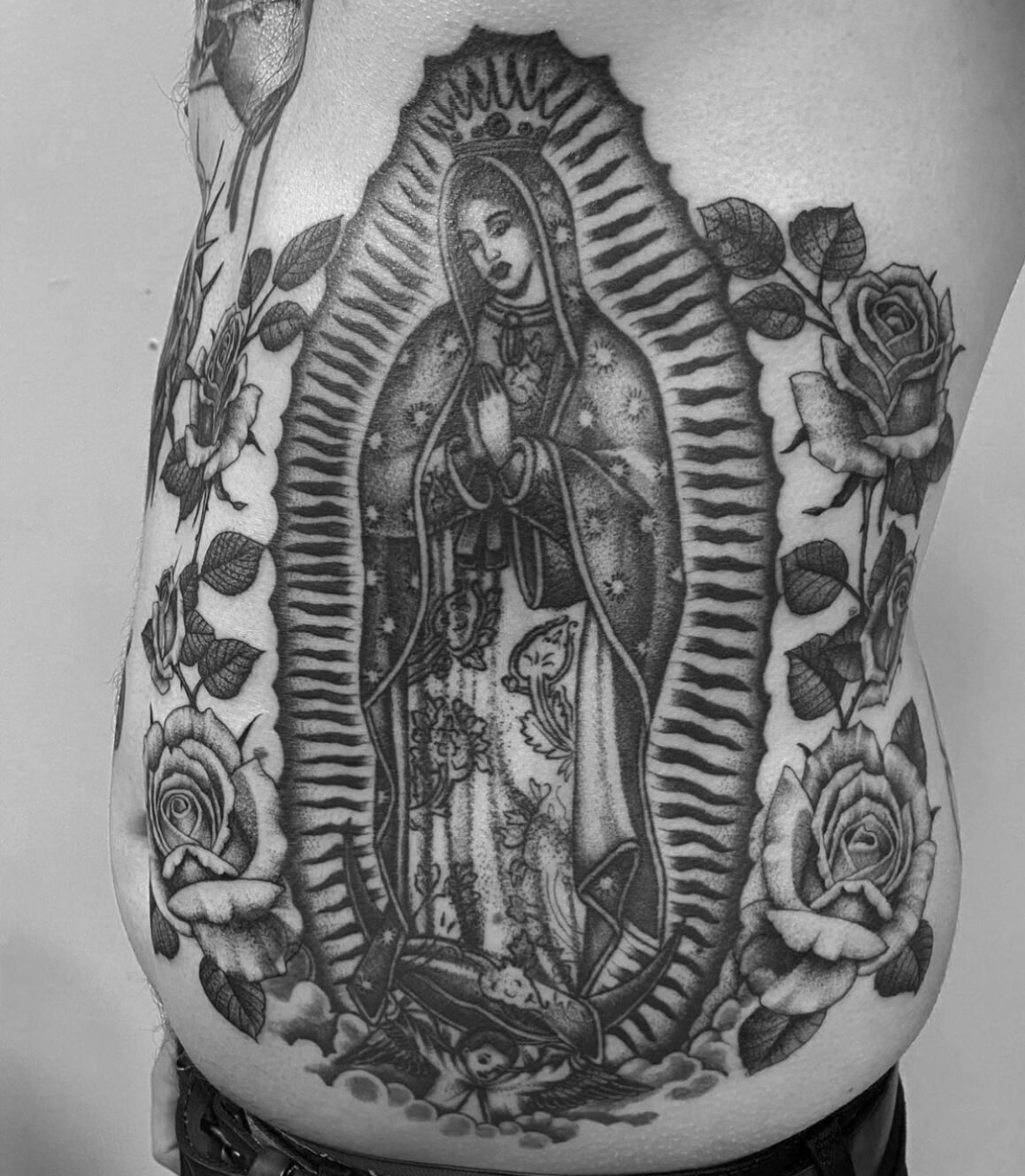 The Chicano drawings have very specific meanings, and on the skin they tell the story of a whole life. They often represent life experiences and philosophical concepts: power, success, seduction, wealth, but also suffering, pain and the danger represented by living on the streets.
Some recurring subjects are the masks that laugh and cry, cars, money, lettering of all kinds, guns, symbols of gambling, but also references to the Christian religion.
See our choice for you and find your favourite Chicano tattoo!