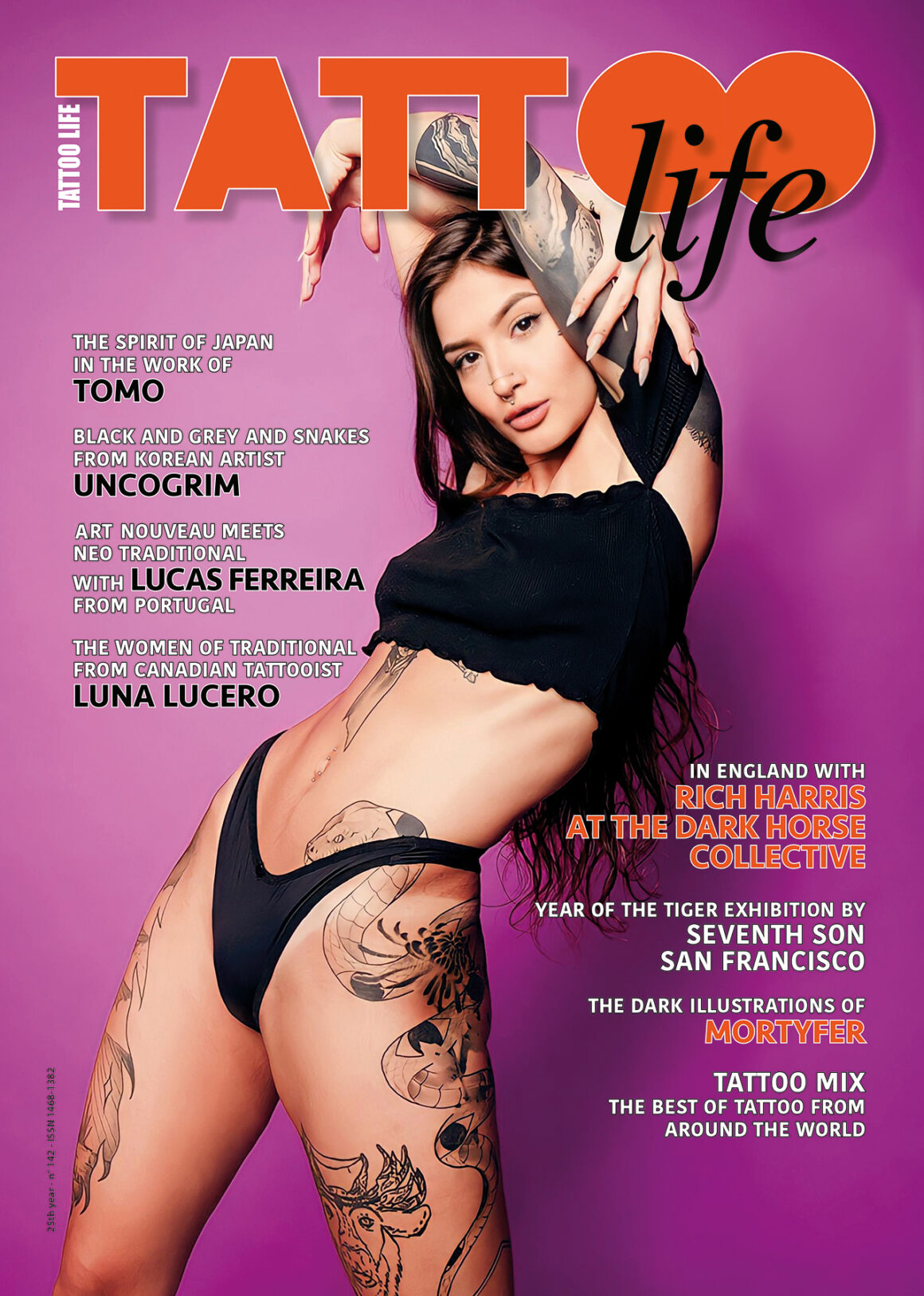 SHOP IT NOW!
Don't miss to have this amazing issue. Choose and shop now your version…
Cover girl: Svetlanna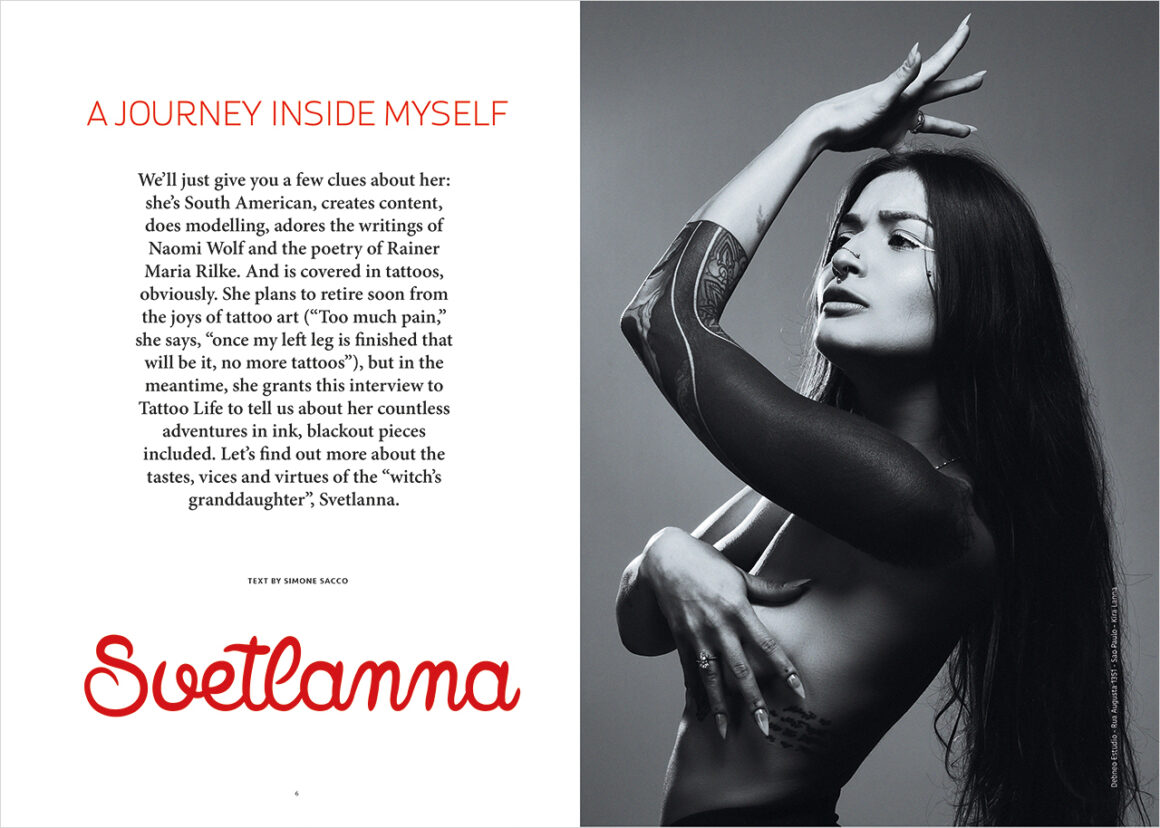 She's South American, creates content, does modelling, adores the writings of Naomi Wolf and the poetry of Rainer Maria Rilke. And she is covered in tattoos, obviously. She plans to retire soon from the joys of tattoo art, but in the meantime, she grants this interview to Tattoo Life to tell us about her countless adventures in ink, blackout pieces included. Let's find out more about the tastes, vices and virtues of the "witch's granddaughter", Svetlanna.
Chat at the top with TOMO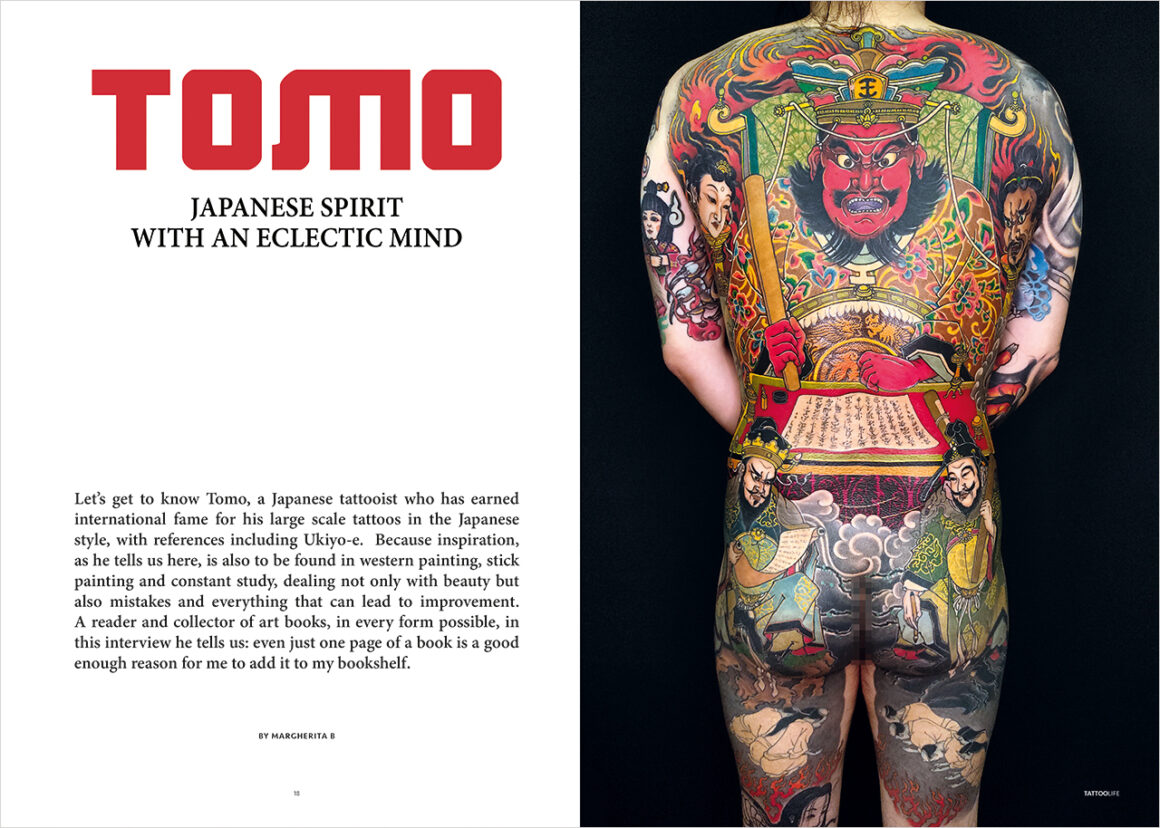 Let's get to know Tomo, a Japanese tattooist who has earned international fame for his large scale tattoos in the Japanese style, with references including Ukiyo-e. Because inspiration, as he tells us here, is also to be found in western painting, stick painting and constant study, dealing not only with beauty but also mistakes and everything that can lead to improvement.
The Dark Horse Collective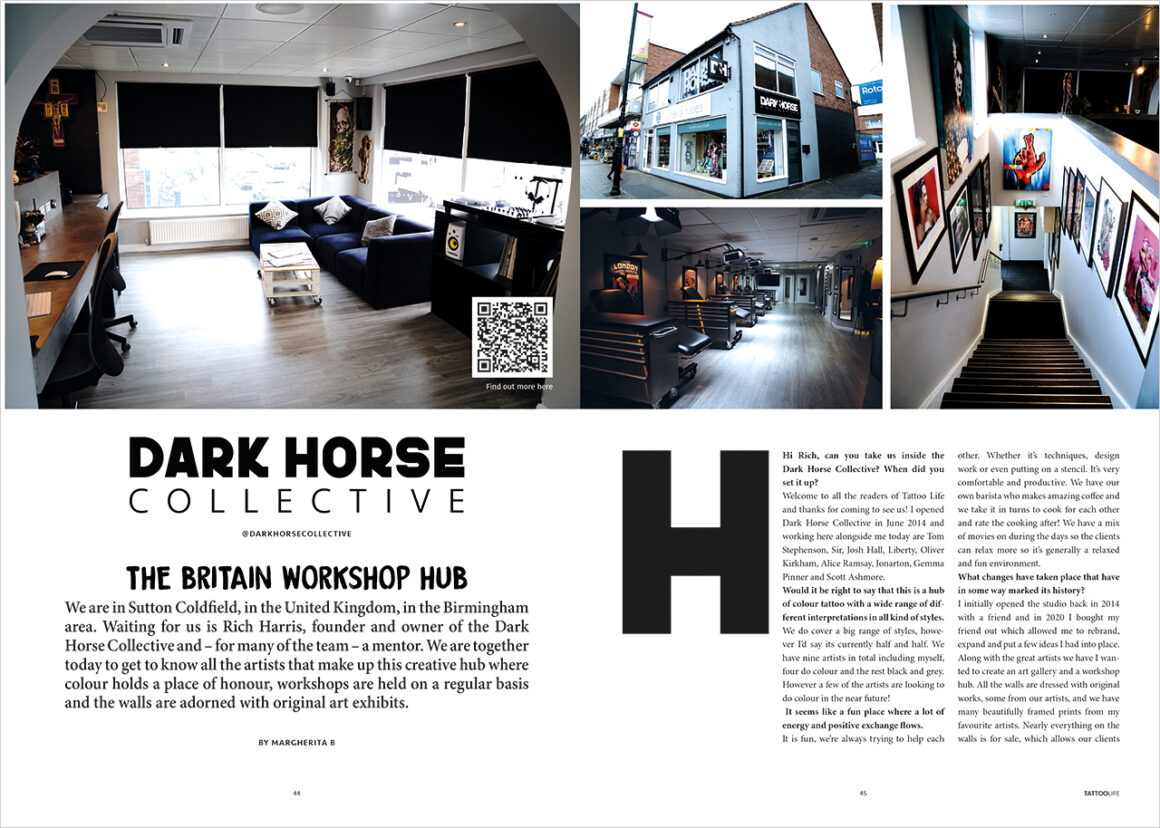 We are in Sutton Coldfield, in the Birmingham area, in UK. Waiting for us is Rich Harris, founder and owner of the Dark Horse Collective. With him we get to know all the artists that make up this creative hub where colour holds a place of honour, workshops are held on a regular basis and the walls are adorned with original art exhibits.
Lucas Ferreira. A sophisticated blend of Art Nouveau and Neo Traditional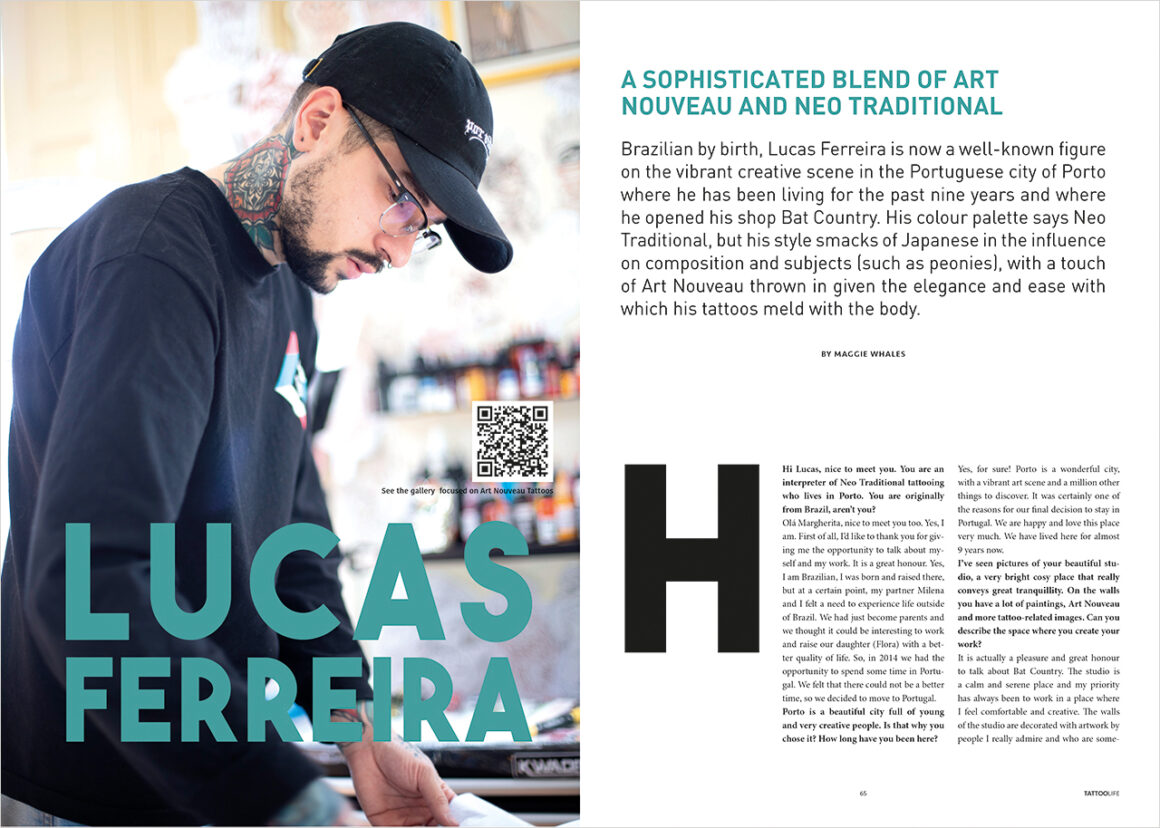 Brazilian by birth, Lucas Ferreira is a well-known figure on the vibrant creative scene in the Portuguese city of Porto where he has been living for the past nine years and where he opened his shop Bat Country. His colour palette says Neo Traditional, but his style smacks of Japanese in the influence on composition and subjects (such as peonies), with a touch of Art Nouveau…
The Traditional Lady of tattoo Luna Lucero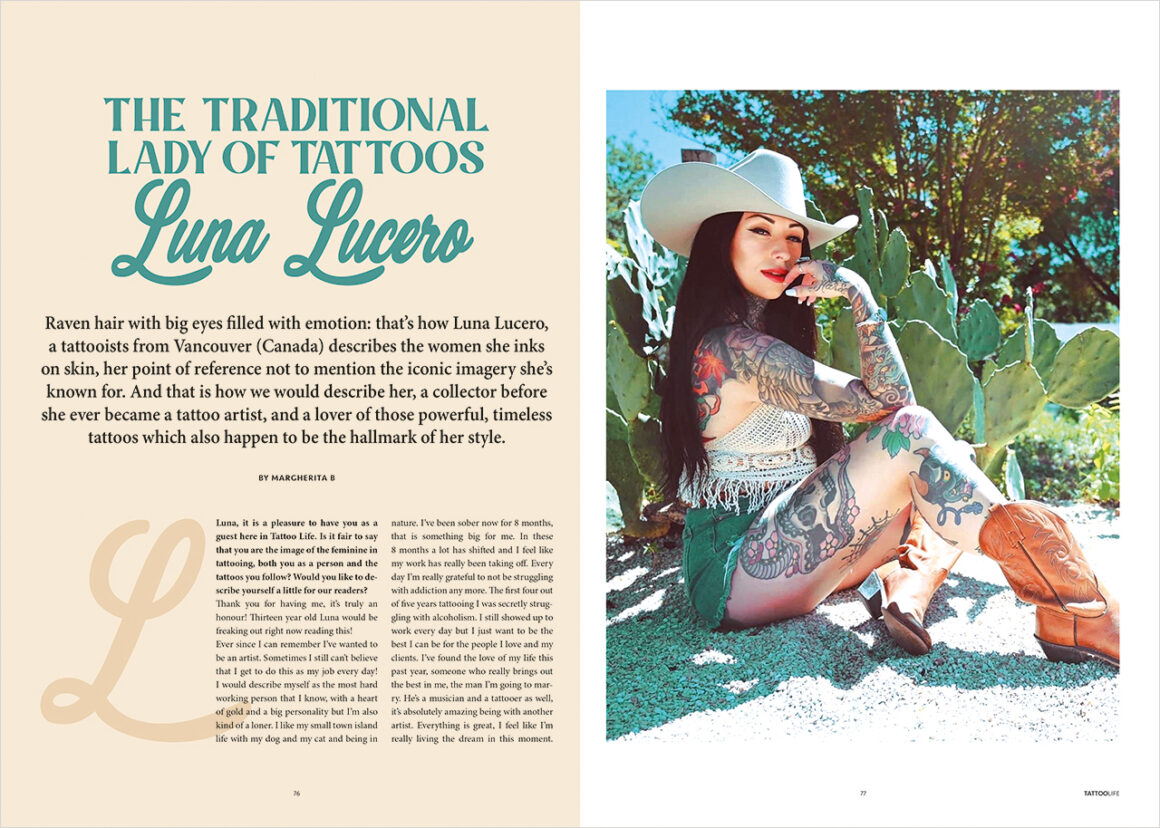 We like to describe her as a collector before she ever became a tattoo artist, and a lover of those powerful, timeless tattoos which also happen to be the hallmark of her style. Raven hair with big eyes filled with emotion: that's how Luna Lucero, a tattooist from Vancouver (Canada) describes the women she inks on skin, her point of reference not to mention the iconic imagery she's known for.
UNCOGRIM. The happiness behind elegance and darkness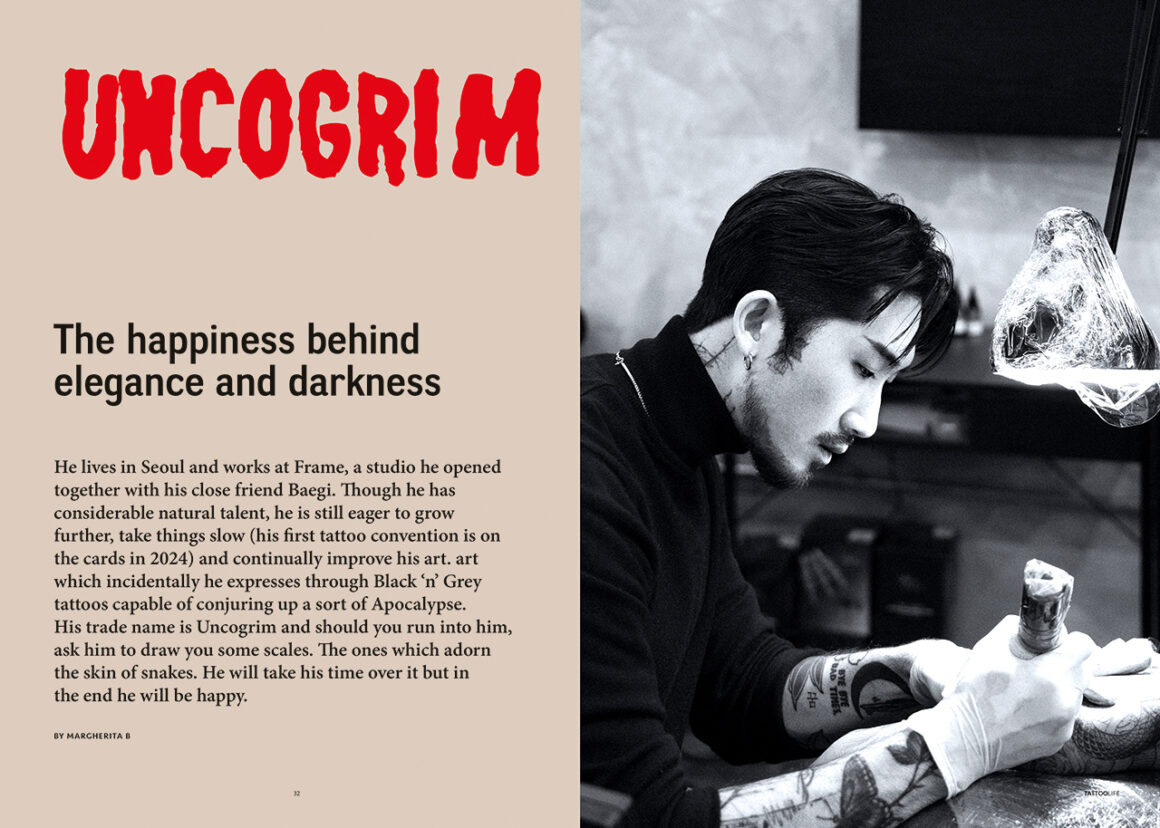 He lives in Seoul and he expresses his art through Black 'n' Grey tattoos capable of conjuring up a sort of Apocalypse. His trade name is Uncogrim and should you run into him, ask him to draw you some scales. The ones which adorn the skin of snakes.
Tattoo Mix: A selection of the best in every style… and much more!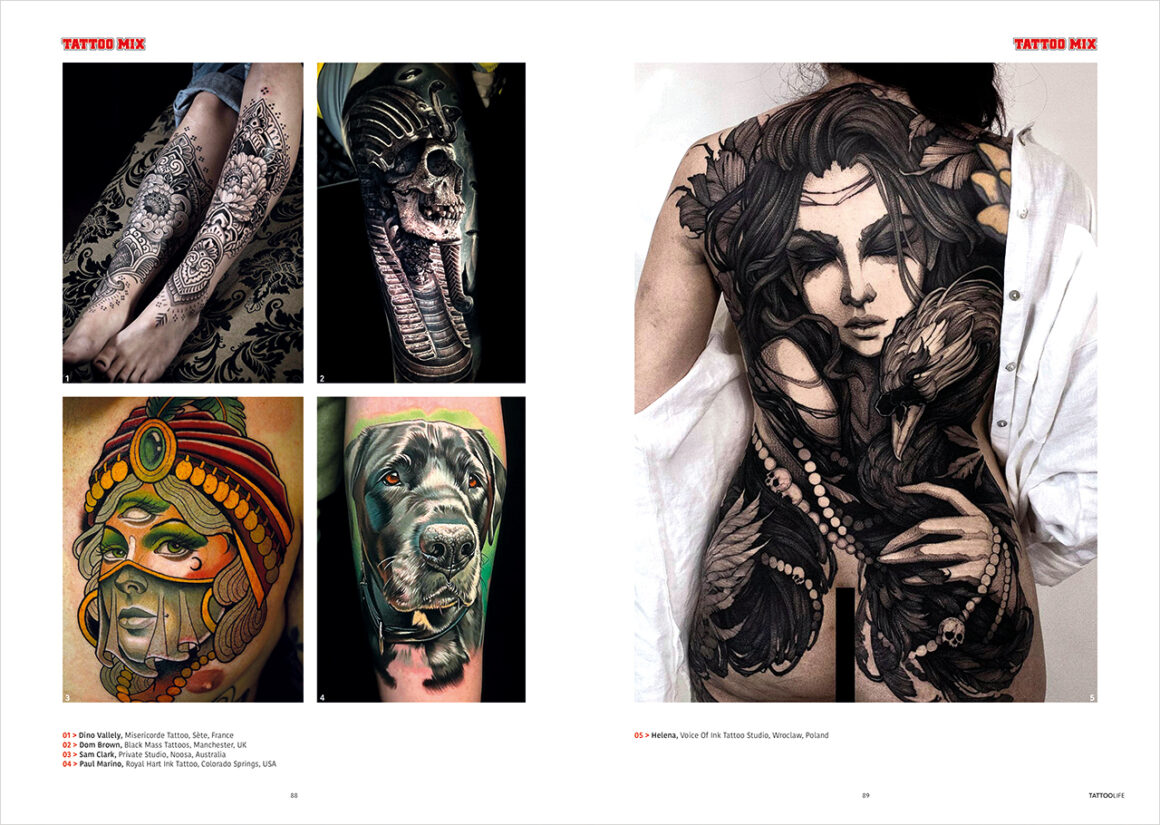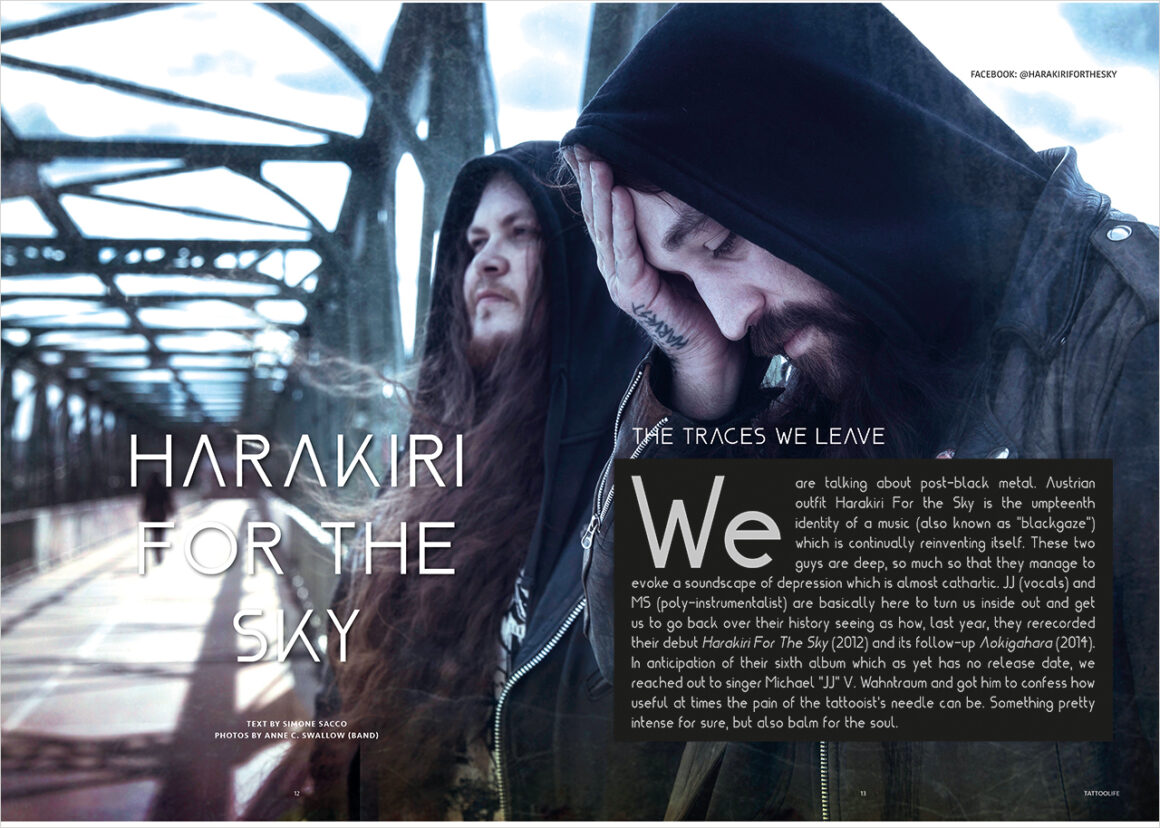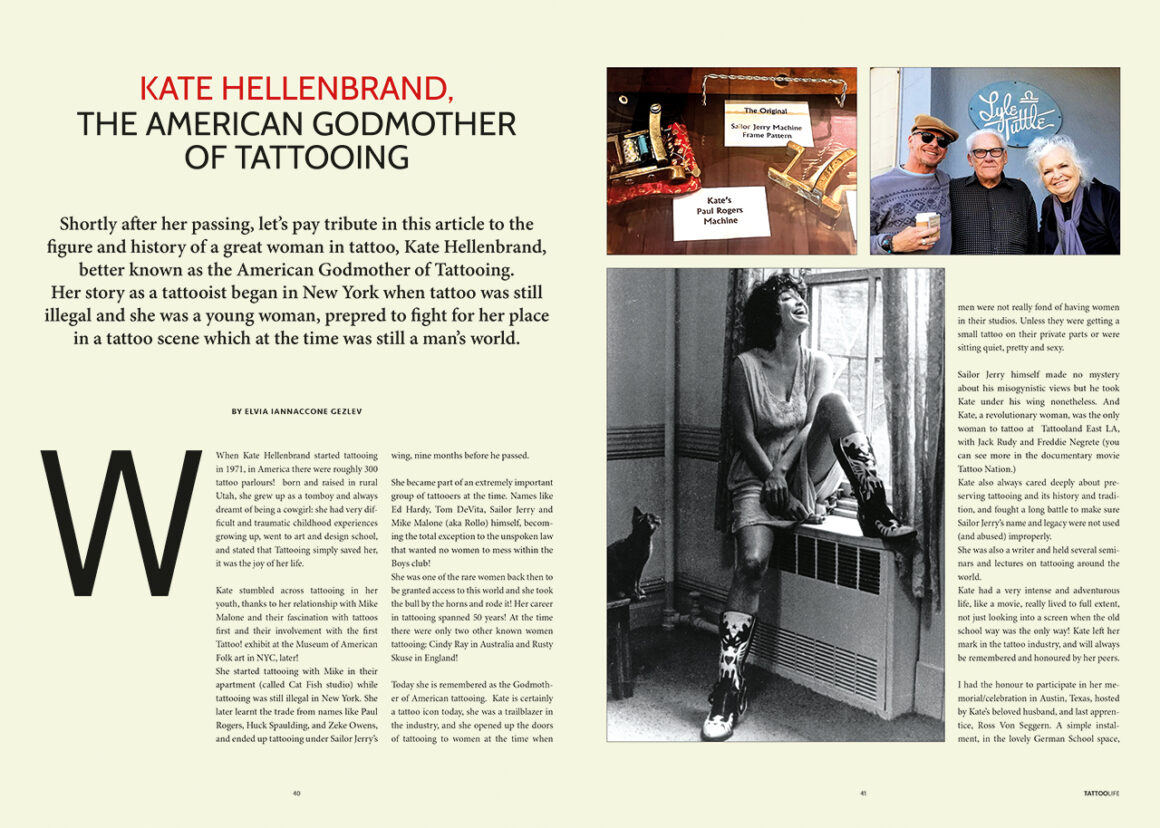 SHOP IT NOW!
Don't miss to have this amazing issue. Choose and shop now your version…