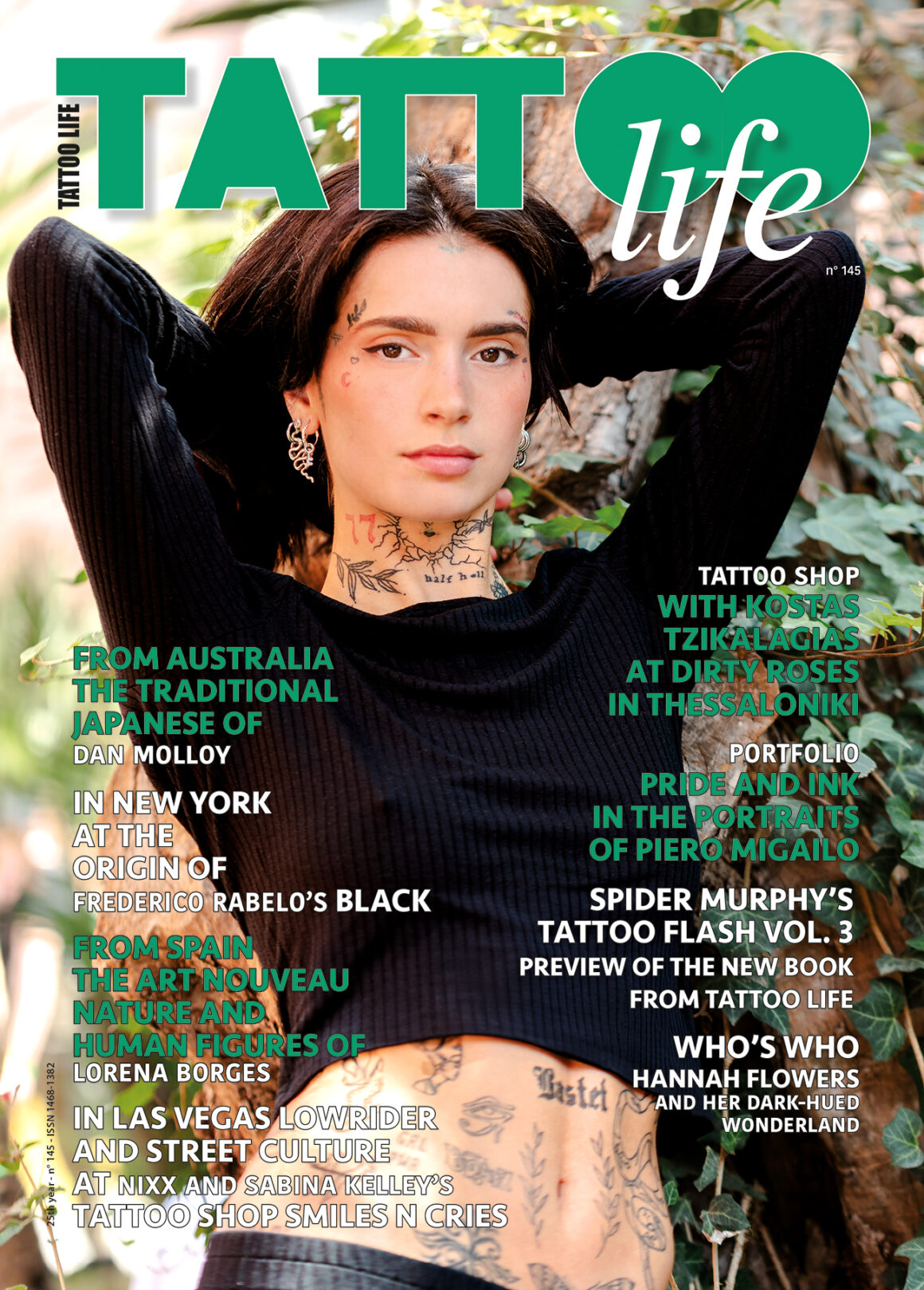 SHOP IT NOW!
Don't miss to have this amazing issue. Choose and shop now your version…
Cover girl: Melty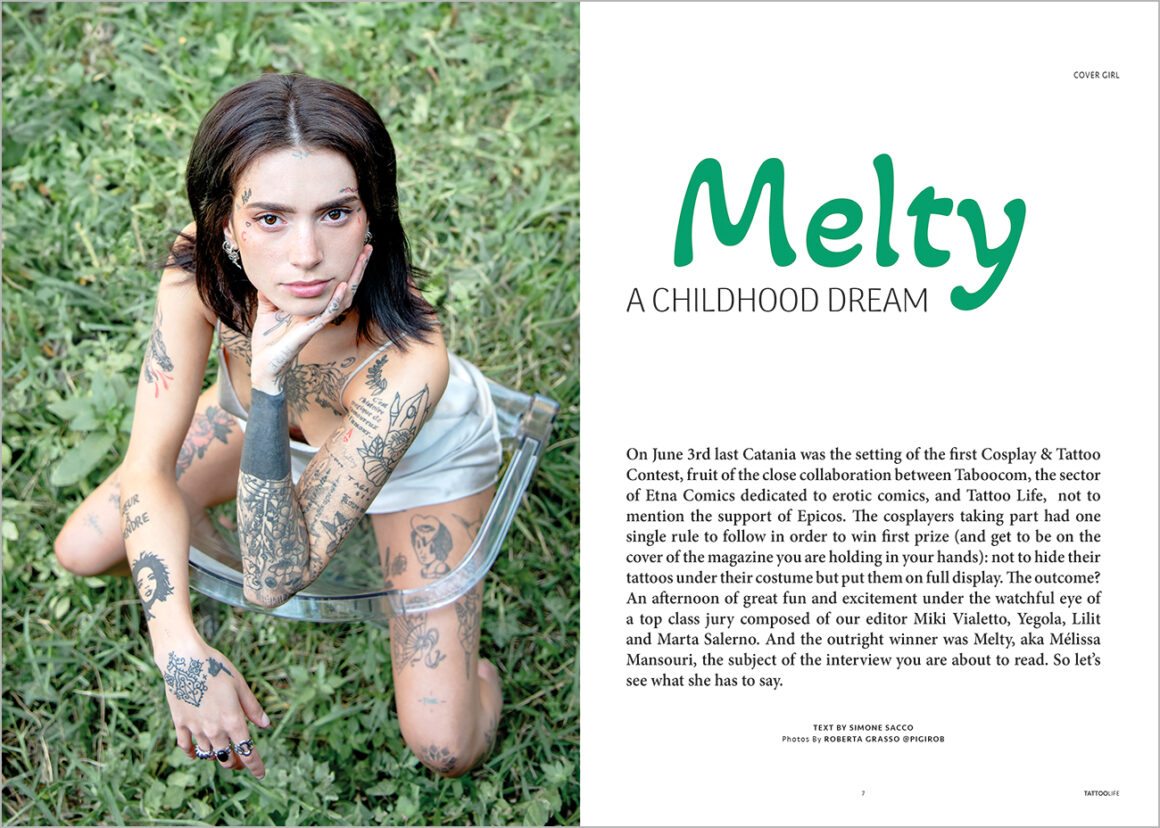 Melissa is her first name and Melty is the nickname she uses on social network. Her dream is to create a sort of concept store that would combine some of her passions with tattoos, as she is a tattooist herself and she tattooed most of the front of her body herself as she tells us in this interview as cover girl of this issue.
Chat at the top with Frederico Rabelo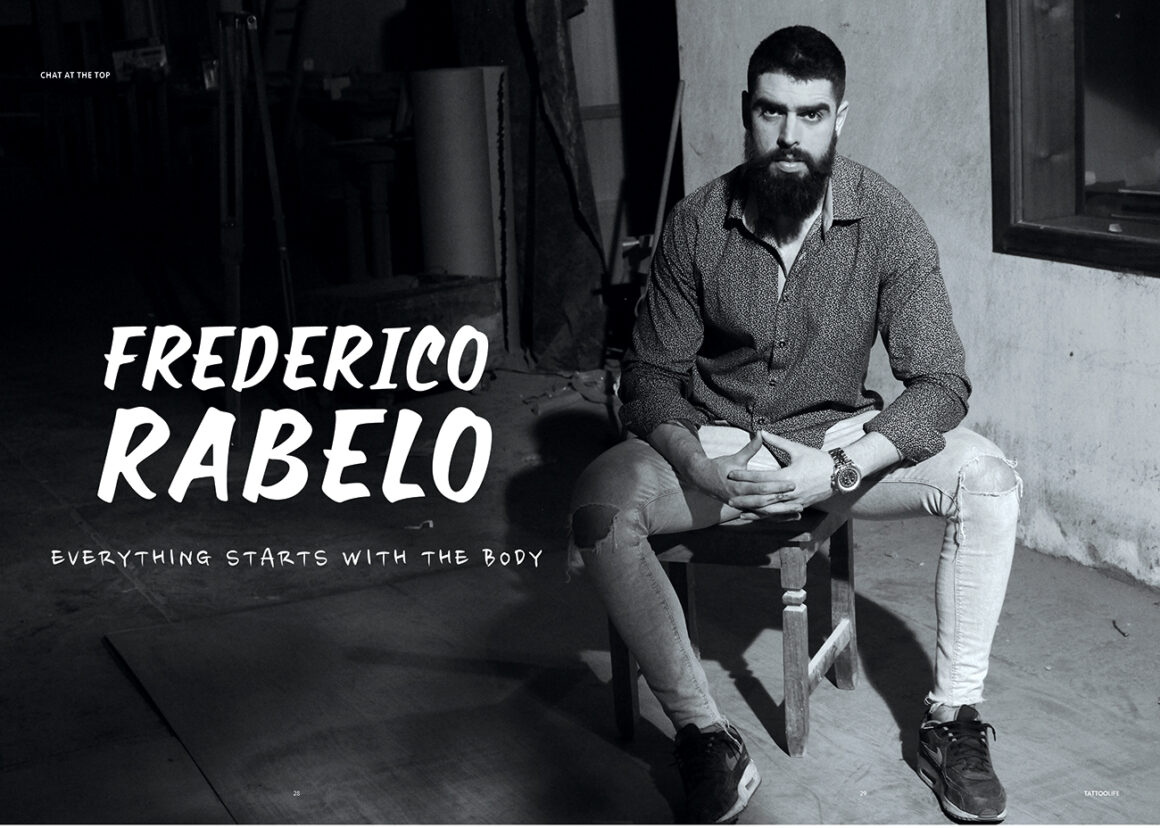 His work is the fruit of a process which began at school and continued with his personal journey in the visual arts which brought him to Realism and painting. Then he arrived at tattoo which for him represented a broadening of horizons where the body becomes the lynchpin on which his art turns and finds its identity. Here Frederico Rabelo tells us about his work which is known for his use of black and Dark imagery.
Dan Molloy. The long marathon of traditional Japanese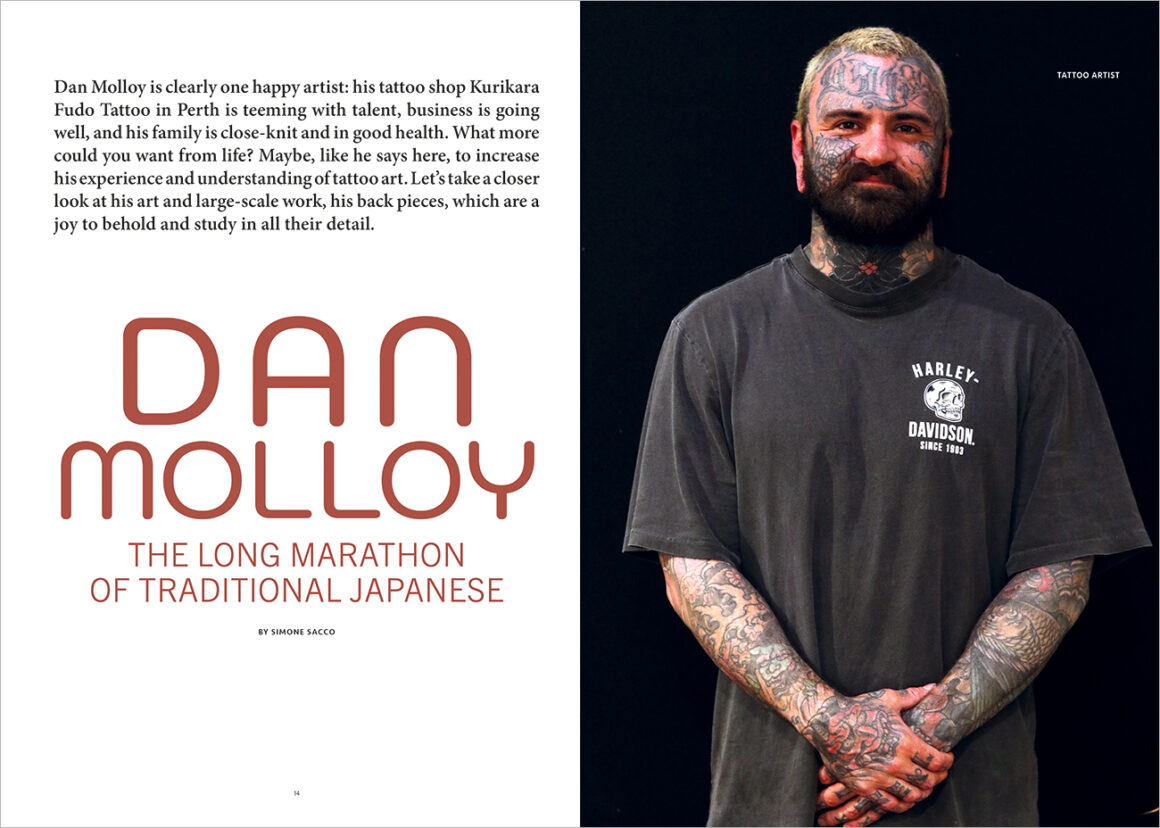 Dan Molloy is clearly a happy artist: his tattoo shop Kurikara Fudo Tattoo in Perth is teeming with talent, business is going well, and his family is close-knit and in good health. What more could you wish from life? Maybe, like he says in this interview, to increase his experience and understanding of tattoo art. Let's take a closer look at his art and large-scale work, his back pieces in traditional Japanese style, which are a joy to behold and study in all their detail.
Lorena Borges. The art of nature and the magic of travel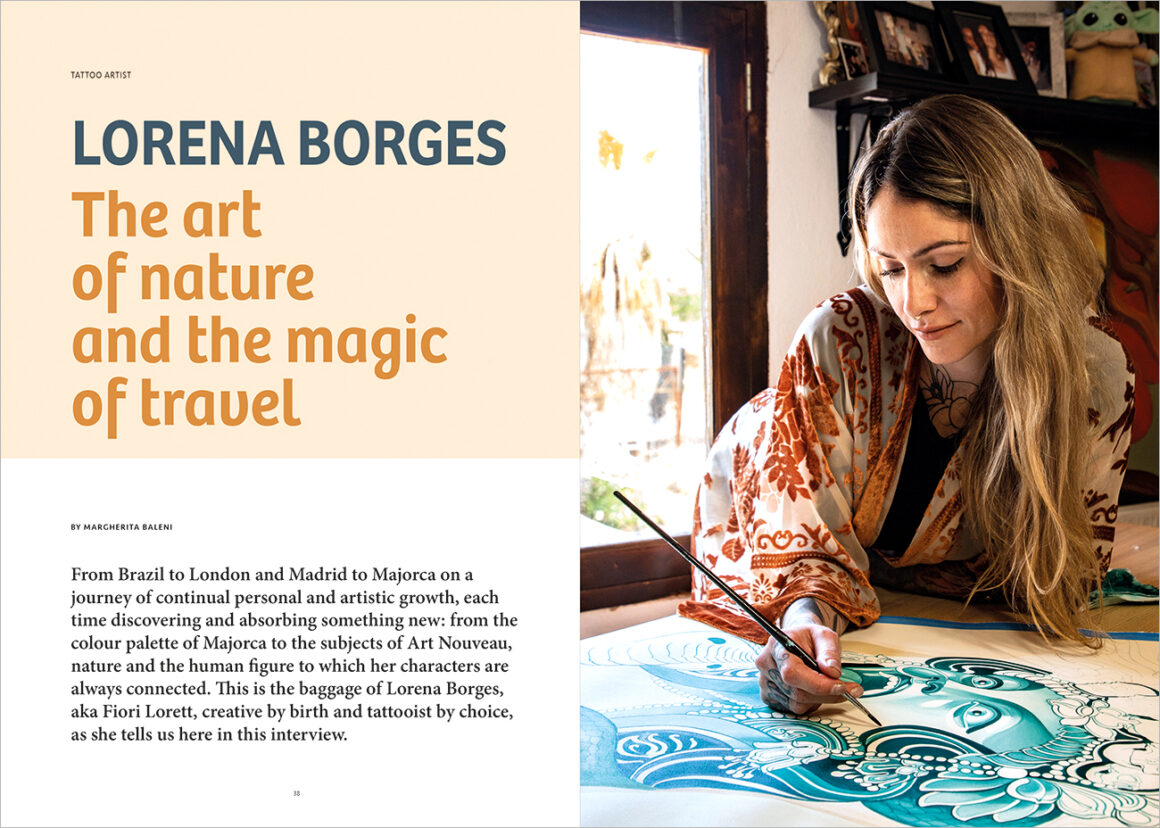 From Brazil to London and Madrid to Majorca on a journey of continual personal and artistic growth, each time discovering and absorbing something new: from the colour palette of Majorca to the subjects of Art Nouveau, nature and the human figure to which her characters are always connected. This is the baggage of Lorena Borges, aka Fiori Lorett, creative by birth and tattooist by choice, as she tells us here in this interview.
Lowrider, and street culture at Smiles n Cries Tattoo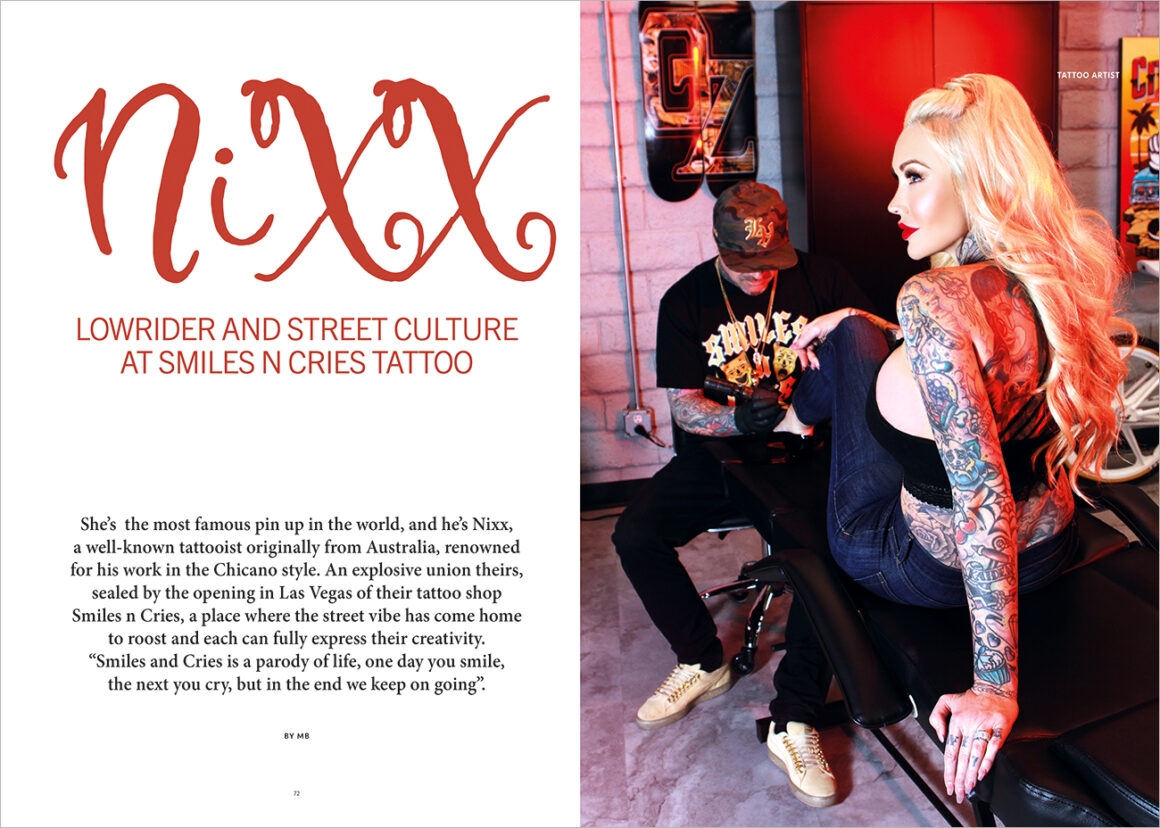 She's the most famous pin up in the world, and he's Nixx, a well-known tattooist originally from Australia, renowned for his work in the Chicano style. An explosive union theirs, sealed by the opening in Las Vegas of their tattoo shop Smiles n Cries, a place where the street vibe has come home to roost and each can fully express their creativity. "Smiles and Cries is a parody of life, one day you smile, the next you cry, but in the end we keep on going".
Spider Murphy's Flash vol. 3. The book lovers of Traditional have been eagerly awaiting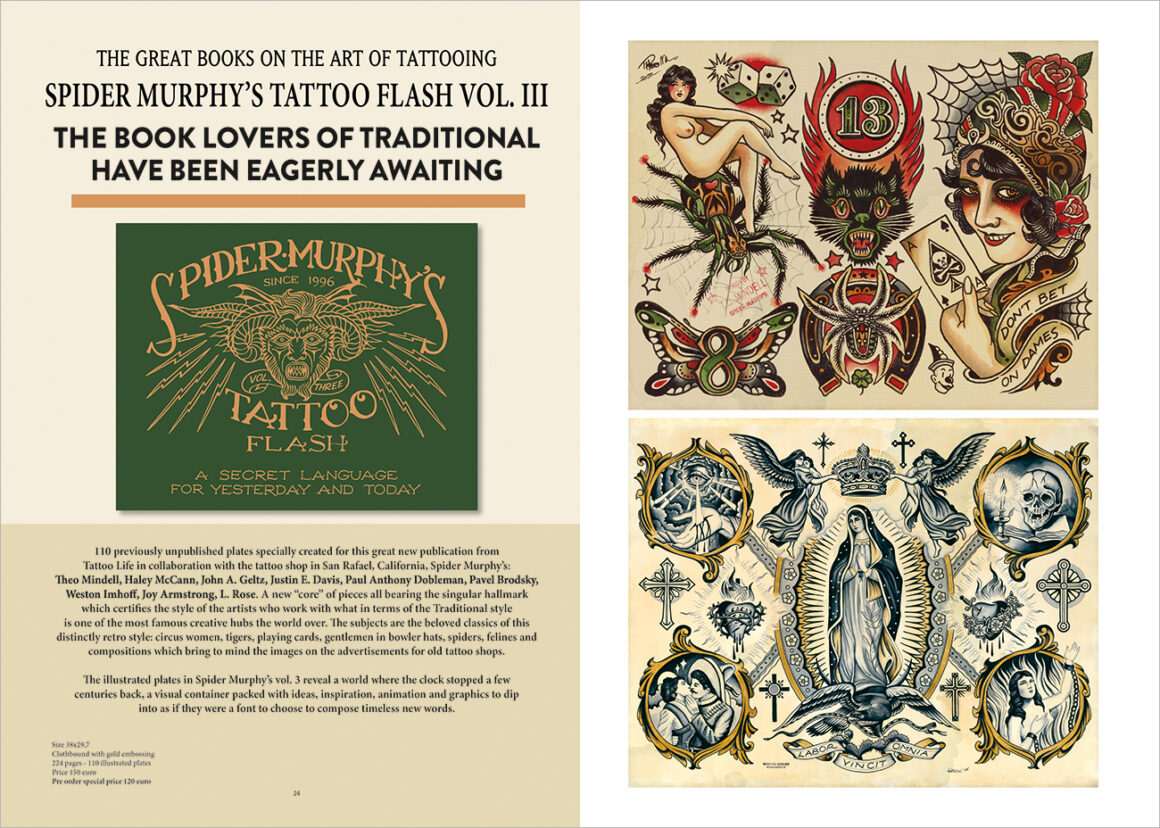 110 previously unpublished plates specially created for this great new publication from Tattoo Life in collaboration with the tattoo shop in San Rafael, California, Spider Murphy's: Theo Mindell, Haley McCann, John A. Geltz, Justin E. Davis, Paul Anthony Dobleman, Pavel Brodsky, Weston Imhoff, Joy Armstrong, L. Rose. A new "core" of pieces all bearing the singular hallmark which certifies the style of the artists who work with what in terms of the Traditional style is one of the most famous creative hubs the world.
Welcome to Dirty Roses Tattoo in Thessaloniki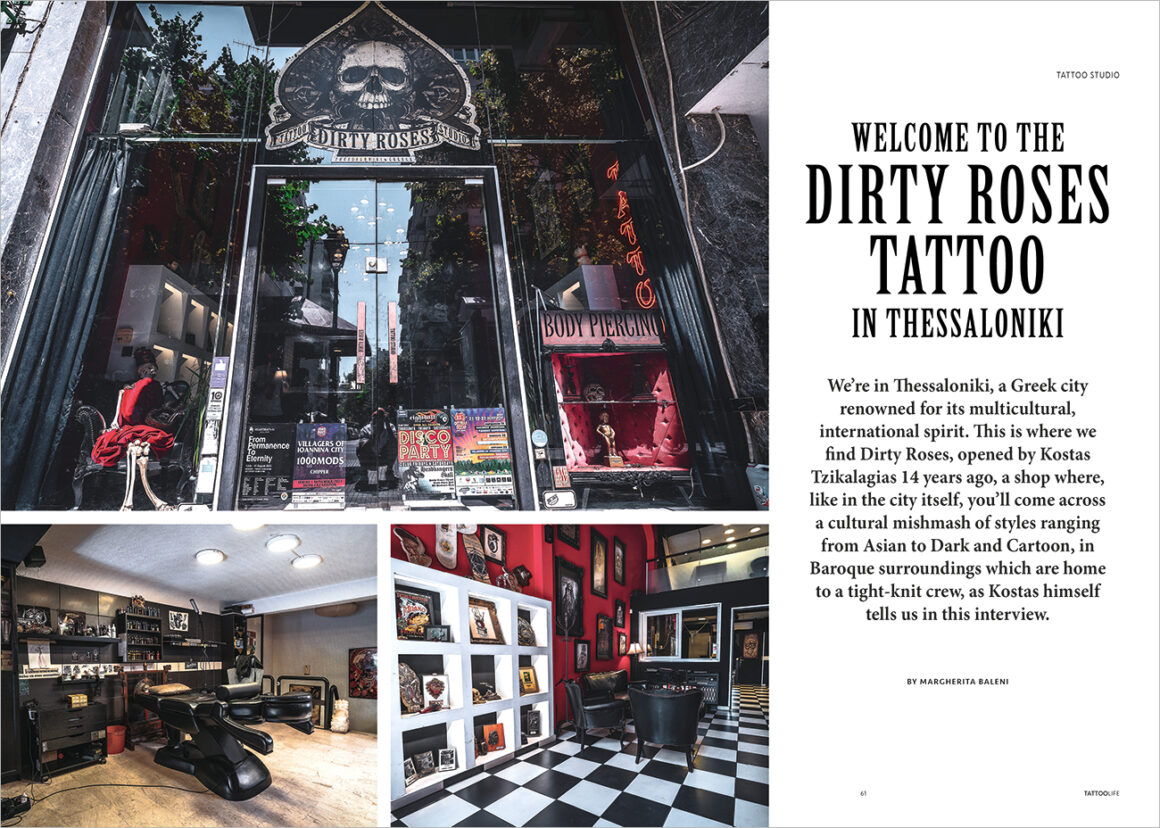 We're in Thessaloniki, a Greek city renowned for its multicultural, international spirit. This is where we find Dirty Roses, opened by Kostas Tzikalagias 14 years ago, a shop where, like in the city itself, you'll come across a cultural mishmash of styles ranging from Asian to Dark and Cartoon, in Baroque surroundings which are home to a tight-knit crew, as Kostas himself tells us in this interview. 
Tattoo Mix: A selection of the best in every style… and much more!
SHOP IT NOW!
Don't miss to have this amazing issue. Choose and shop now your version…