Contestarte, the most famous event in Italy brings together the creative power of tattoo art is back on the road in Sabaudia.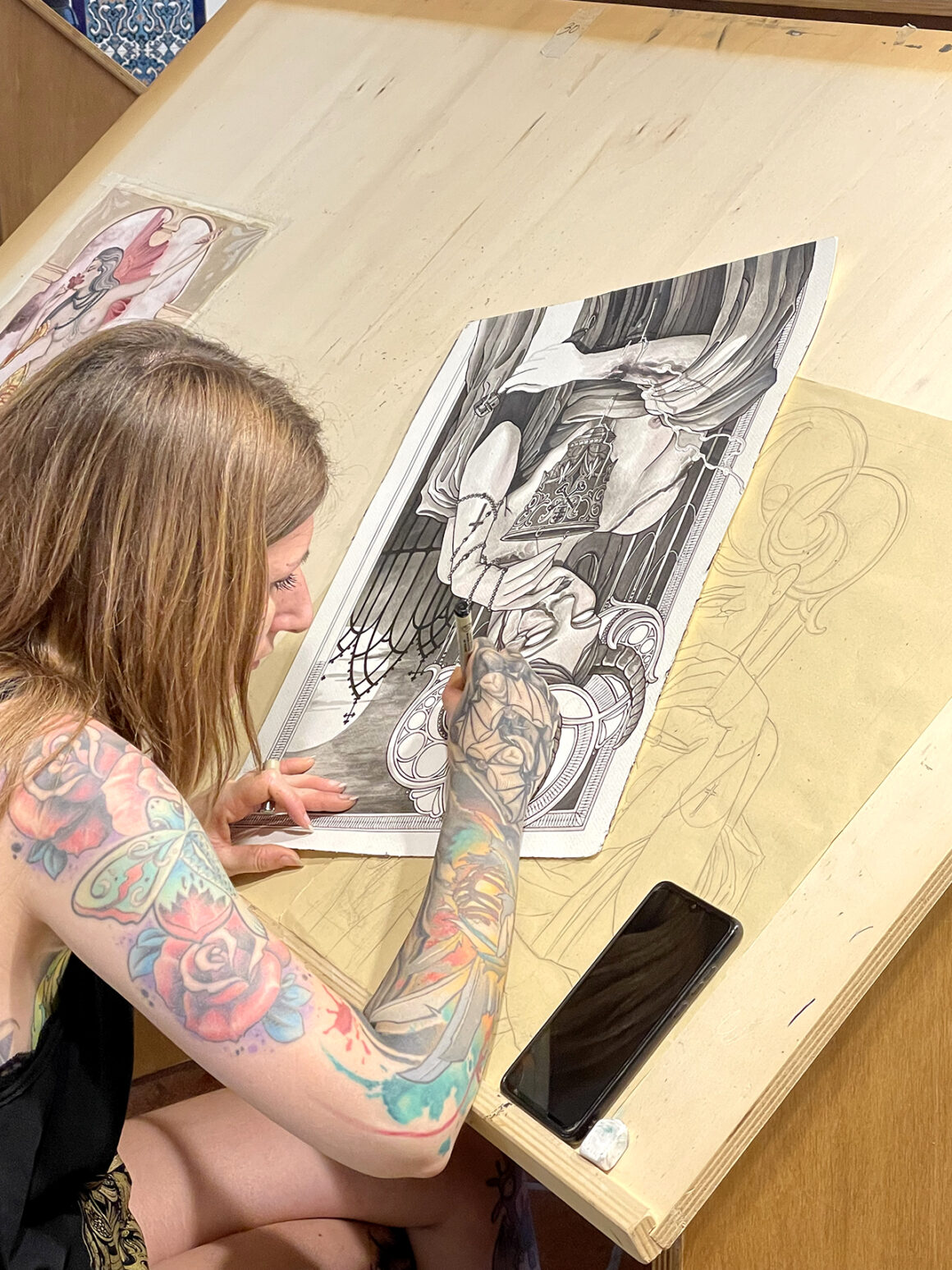 An essential opportunity for artists to give and take fresh ideas to kickstart their engines. And that is exactly how it went over four days in Circeo on Italy's Tyrrhenian coast where 30 tattoo artists transferred their creative talent from skin to canvas or paper.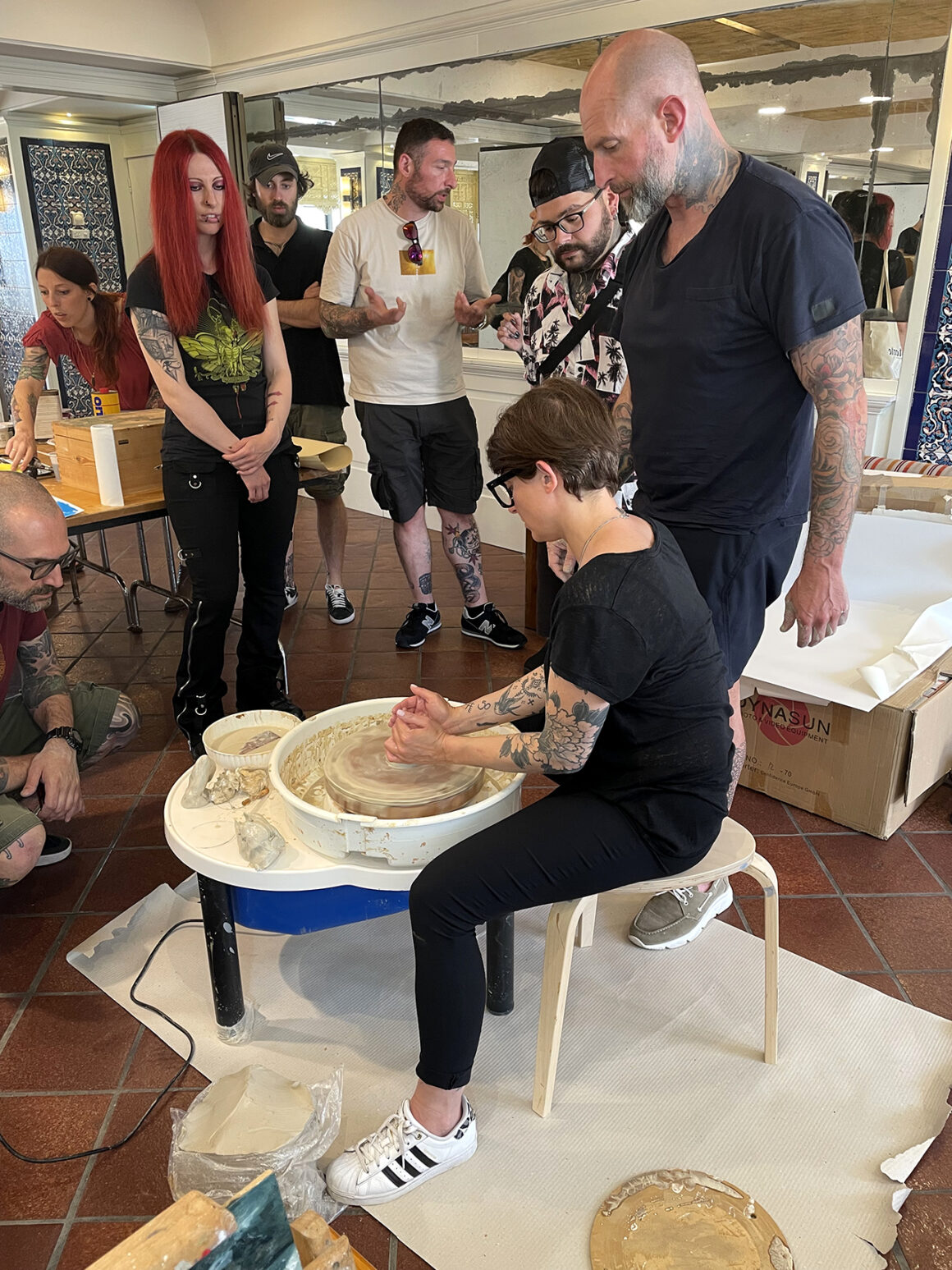 "Contestarte is back on the road with the first of five new editions to be held over the next years," artistic promoter Andrea Pallocchini told those of us from Tattoo Life who were there to support this important initiative right from the start of its six year duration.
Today, more than ever, as a sign of redeparture, it will be fundamental to ensure that out of these encounters a synergic change of perspective with a pre-arramged trait d'union emerges to underline and facilitate the emergence of the essence of the art coherent with the elements of and a rediscovery of nature".
The title and theme of this new cycle of Contestarte encounters is: Air, WATER, Fire and Spirit. The primordial principle which determines life.
And this year the theme we start with is WATER.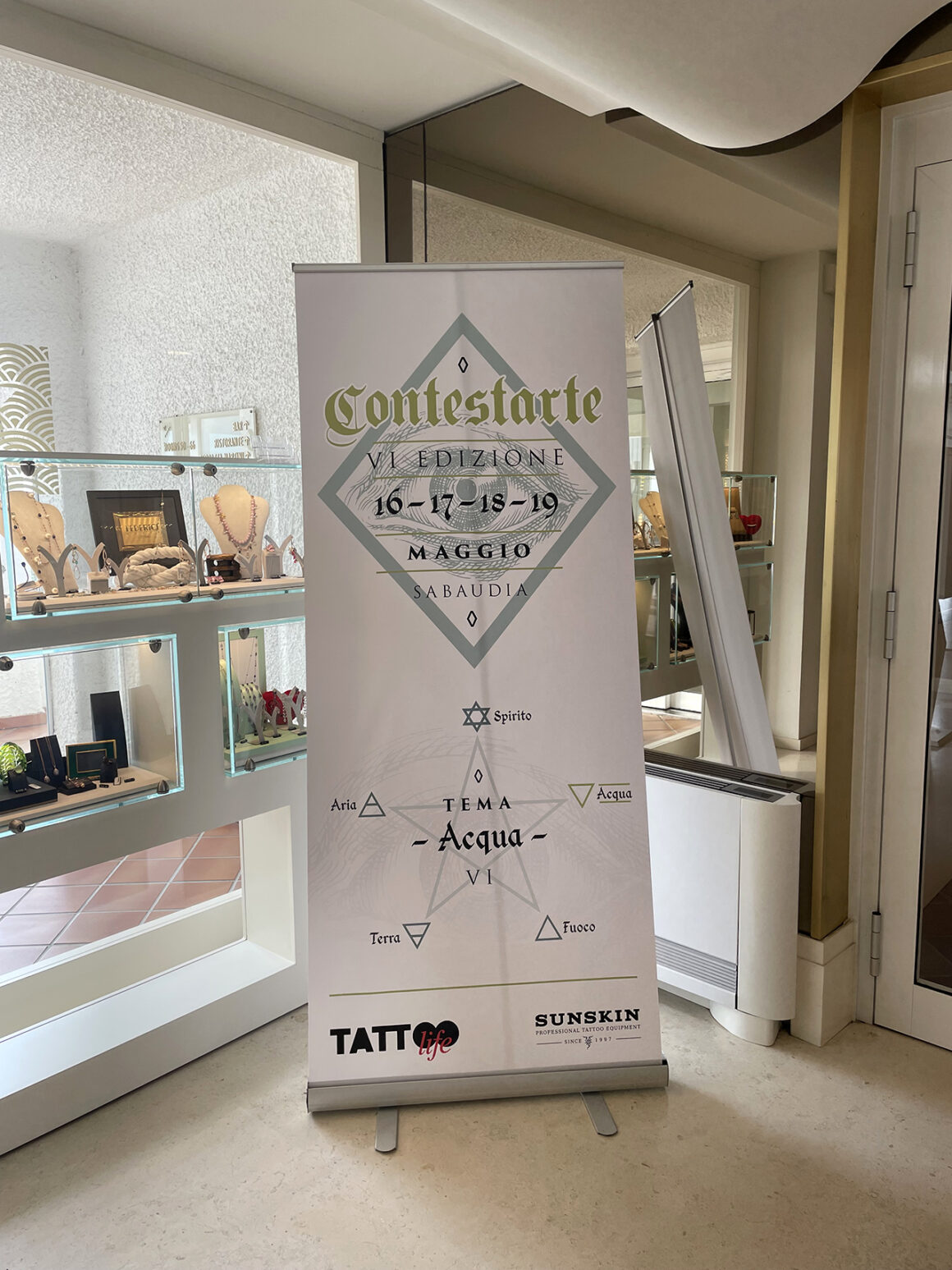 "These elements constitute a wellspring of strength from which we can draw inspiration for our day to day lives and which we can reflect in art… This year we decided not to have a contest between the participats as we had done in previous editions. Rather Contestarte was a collective which aimed to unite and give a sense of team spirit after the two years we missed out on because of the pandemic.
For this reason I feel a need to personally thank each of the participants:
Andrea Becchi, Andrea Penna, Angelo Barulli, Chiara Sirolli, Claudia Ferrarini, Daniele Tonelli, Dase Atf, Elisa Pina, Fabio Tats, Federica Madonna, Gioele Orrù, Giuseppe Punzo, Gloria Slaves, Graziano Leoni, Lisbon Ink, Marta Make, Micki, Black Dart, Mirko Caruso, Andrea Padovani, Mara Piras, Andrea Piccolboni, (Pek_ap), Rebecca Todde, Stef Bastian, Vale Volette, Marcolino Atf, Cristian Benzo (Krimzombie), Arianna Skinwear, Enrico Way, Diana Noseda Giuseppe Tramentozzi
Thank you for being the initiators behind this new series of Contestarte dedicated to all those artists who want to express their creativity. And whether they are Italian of from the four corners of the earth, they are very welcome.