Tattoo Life is proud to present the new book Spider Murphy's Collection. This new volume is an unmissable tool of inspiration for all the Traditional Lovers.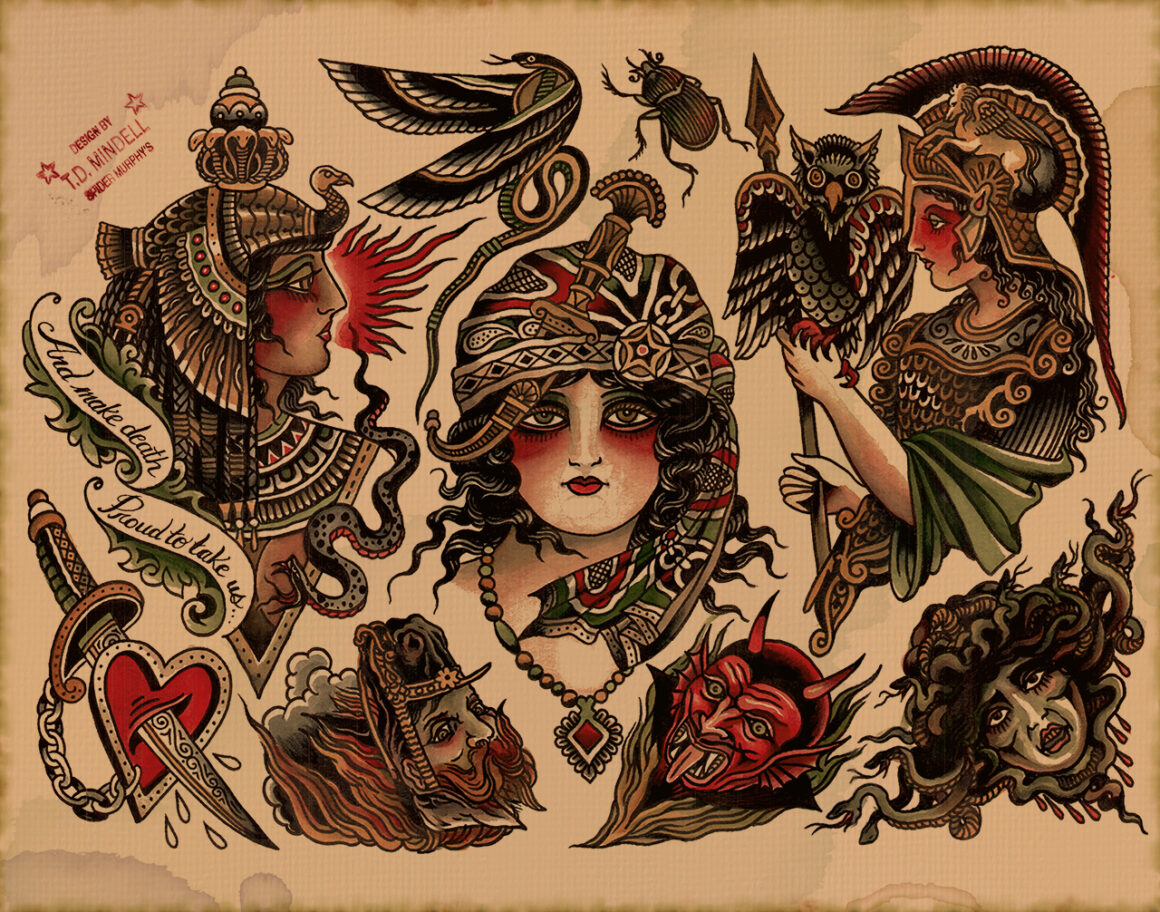 It is the collection of the two books Spider Murphy's One and Two, in great demand and known to tattoo fans as the one with the red cover and the one with the blue cover, published by Tattoo Life over ten years ago that immediately became cult collectables and sold out in no time at all.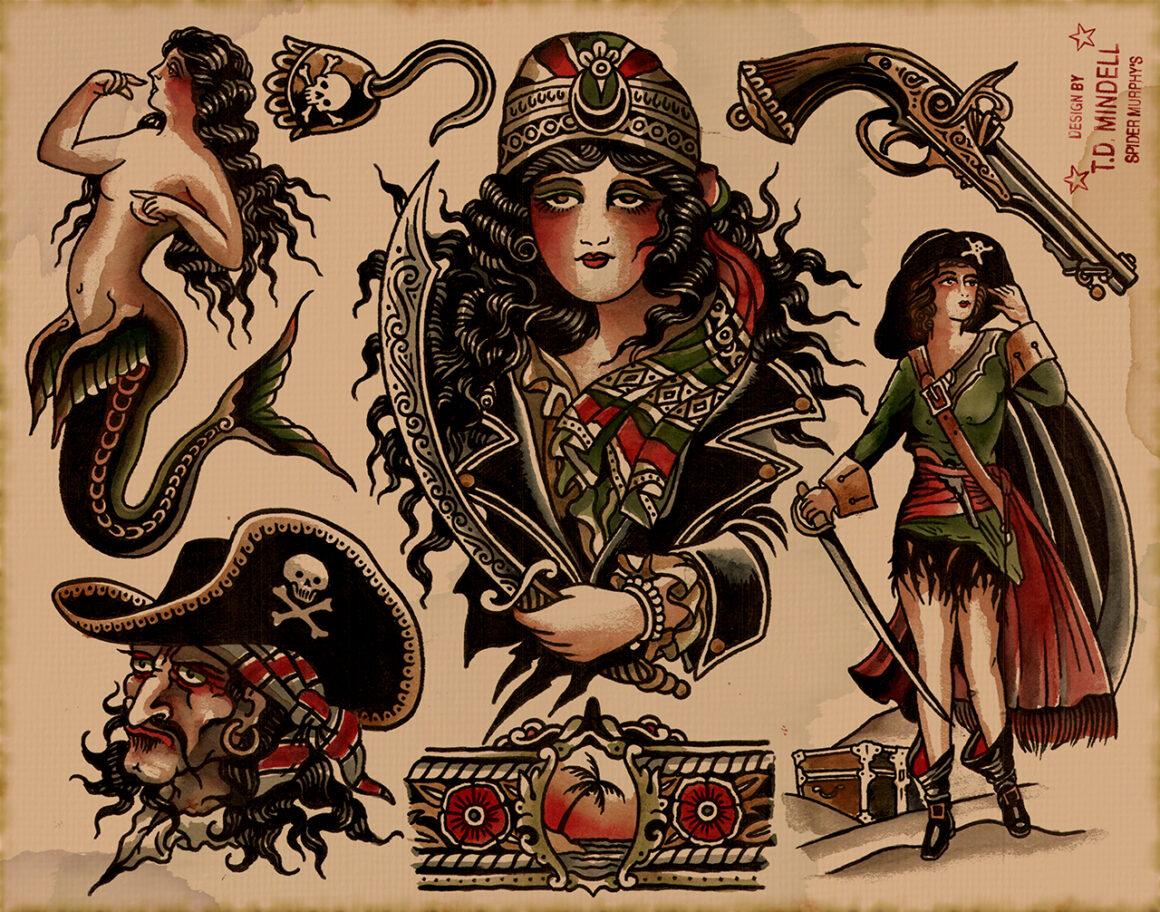 To make this new edition unique and unmissable is the addition of a further 10 new illustrated plates produced especially by Theo Mindell for this new publication.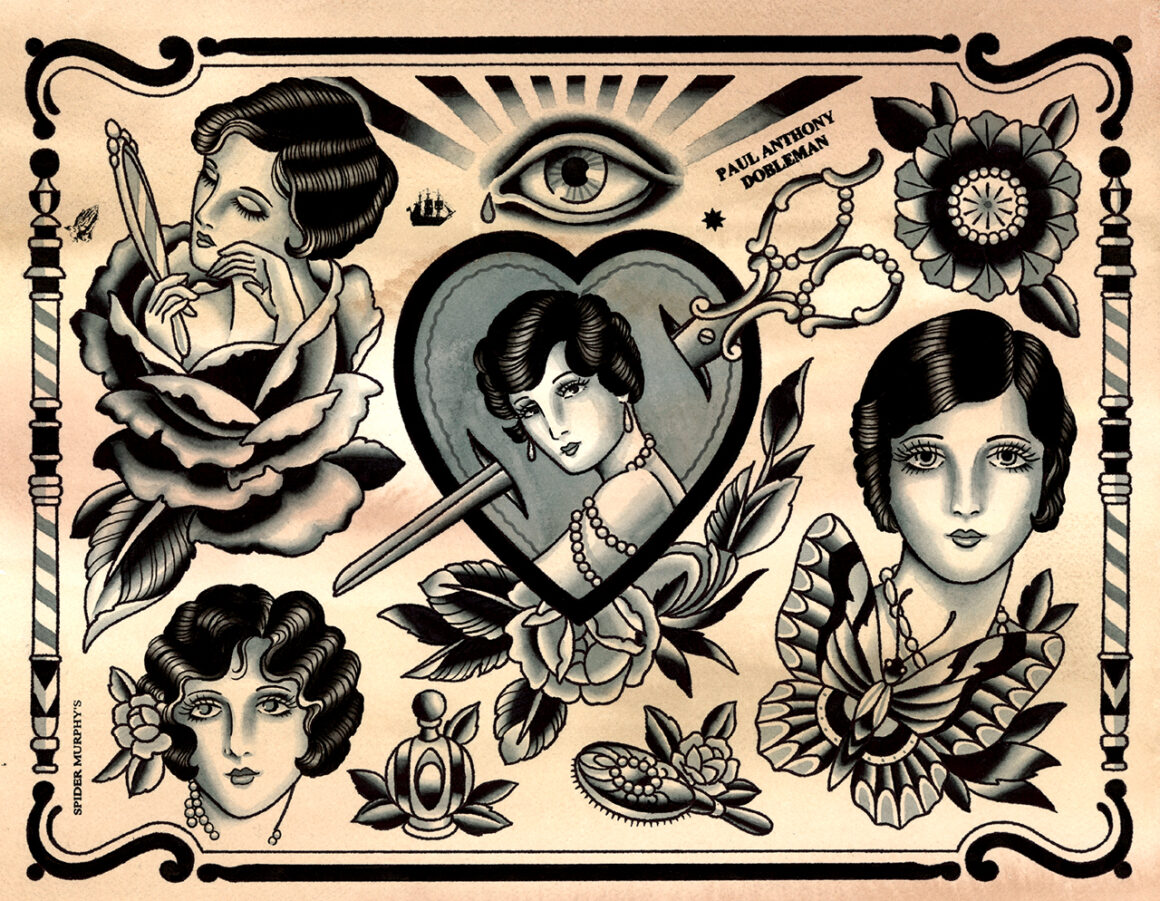 Spider Murphy's Collection is a stunning collection of 230 unique works which represents the style of Spider Murphy's tattoo shop at his best.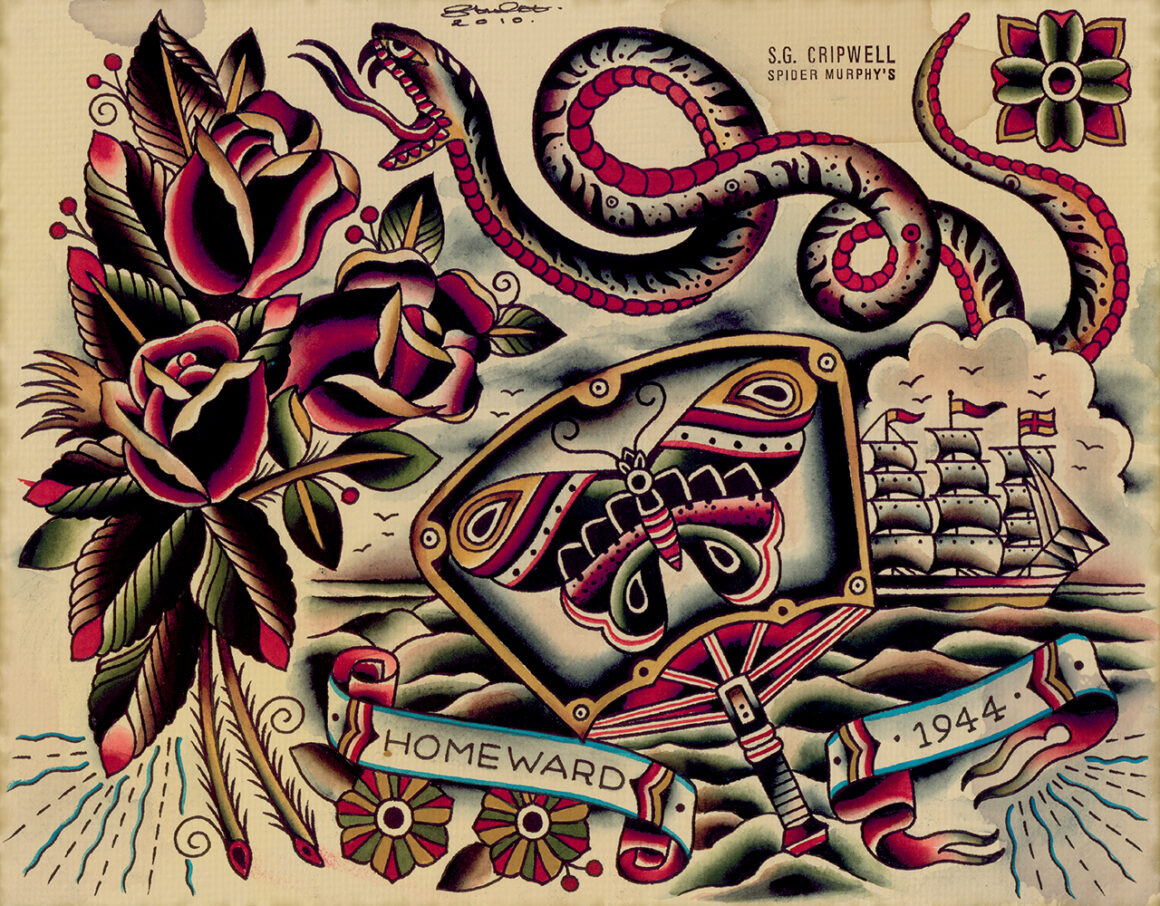 Theo Mindell is one of a small number of artists behind a way of tattooing which has become a bona fide style in its own right.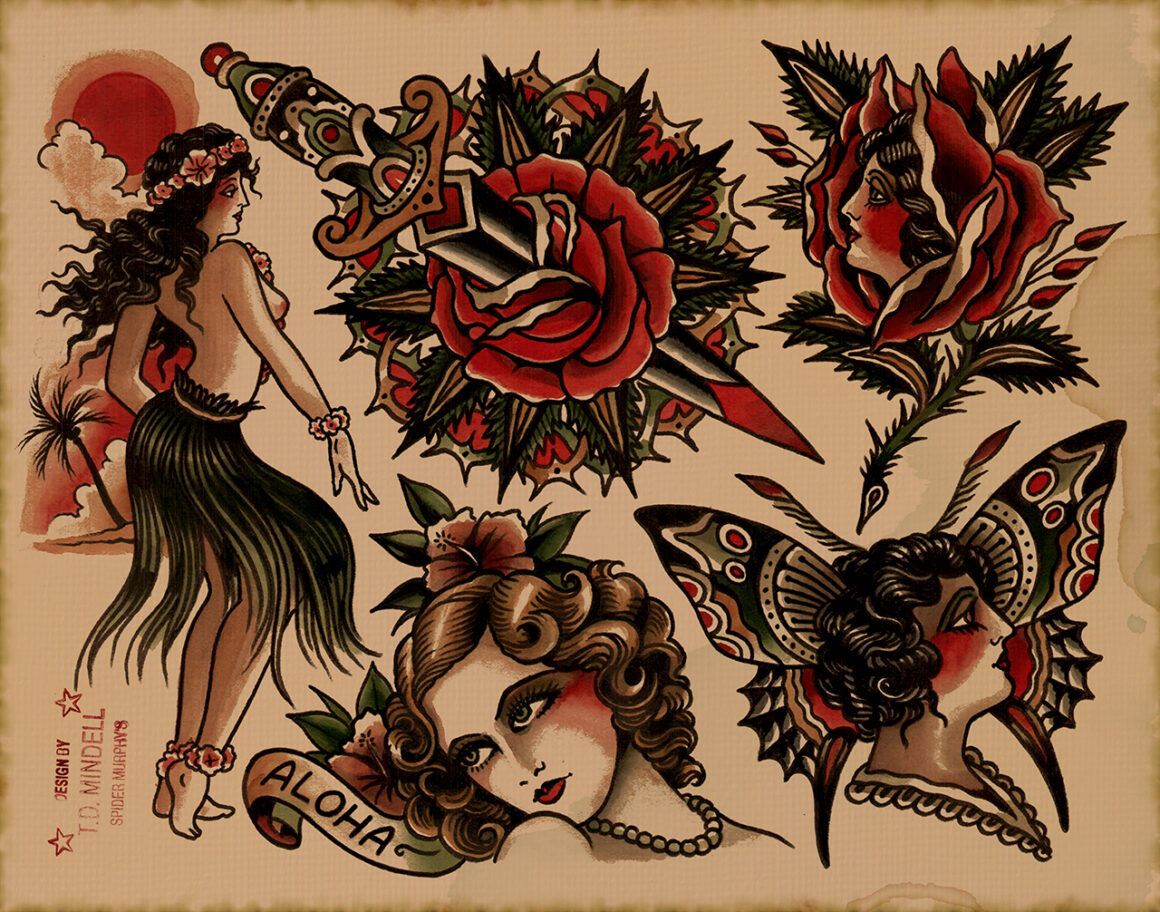 His unique eye manages to capture certain external elements and visions with a mysterious flavour of Freemasonry and the Occult and incorporate them into the tried and trusted American Traditional giving rise to Theo Mindell Traditional.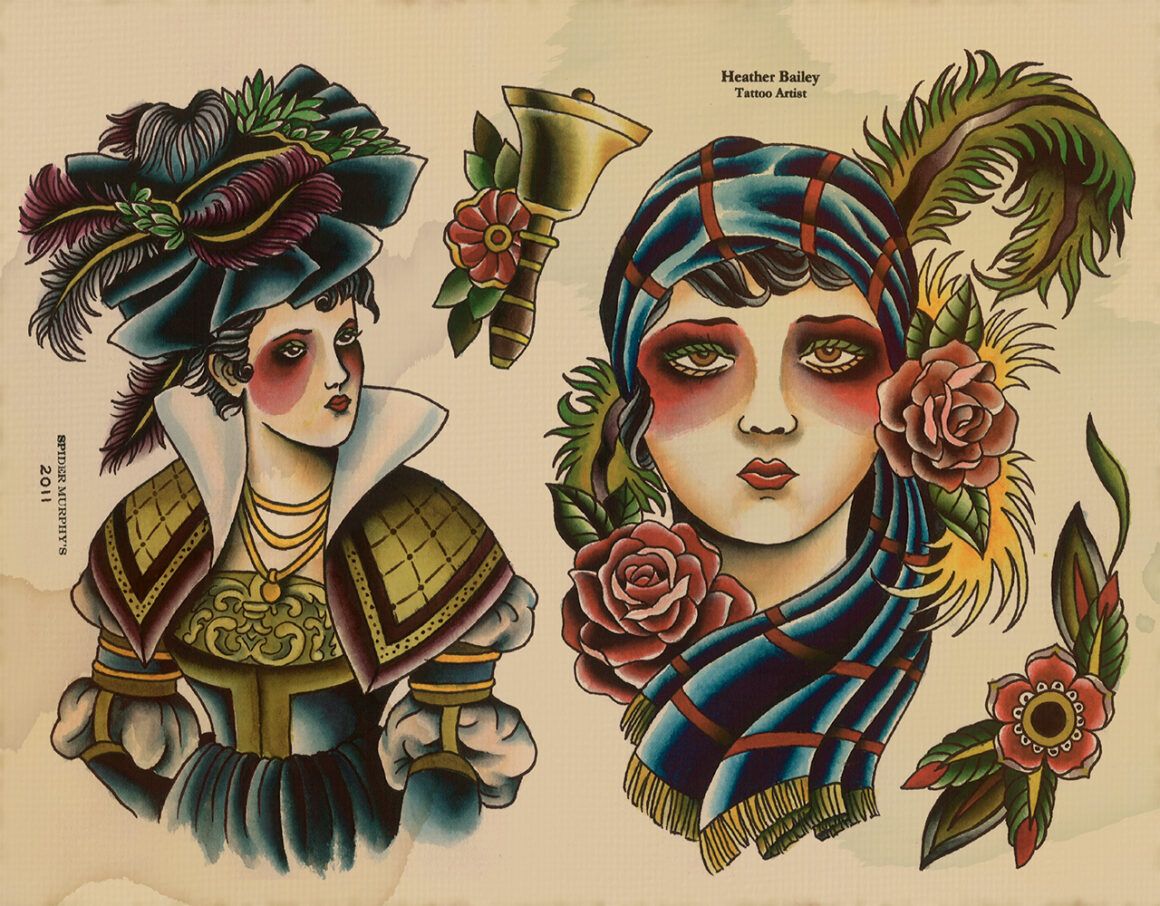 Theo Mindell | Paul Dobleman | Heather Bailey| Bryan Randolph| Stuart Cripwell| Aaron Hodges| Matt Howse | Jeremy Kinzey | Laurent Trelaun | Betty Boobs were the artists at Spider Murphy's when Tattoo Life decided to publish the two books, three years apart from each other, dedicated to the style which this group of artists had generated under the roof of the tattoo shop set up by Theo in San Rafael, California.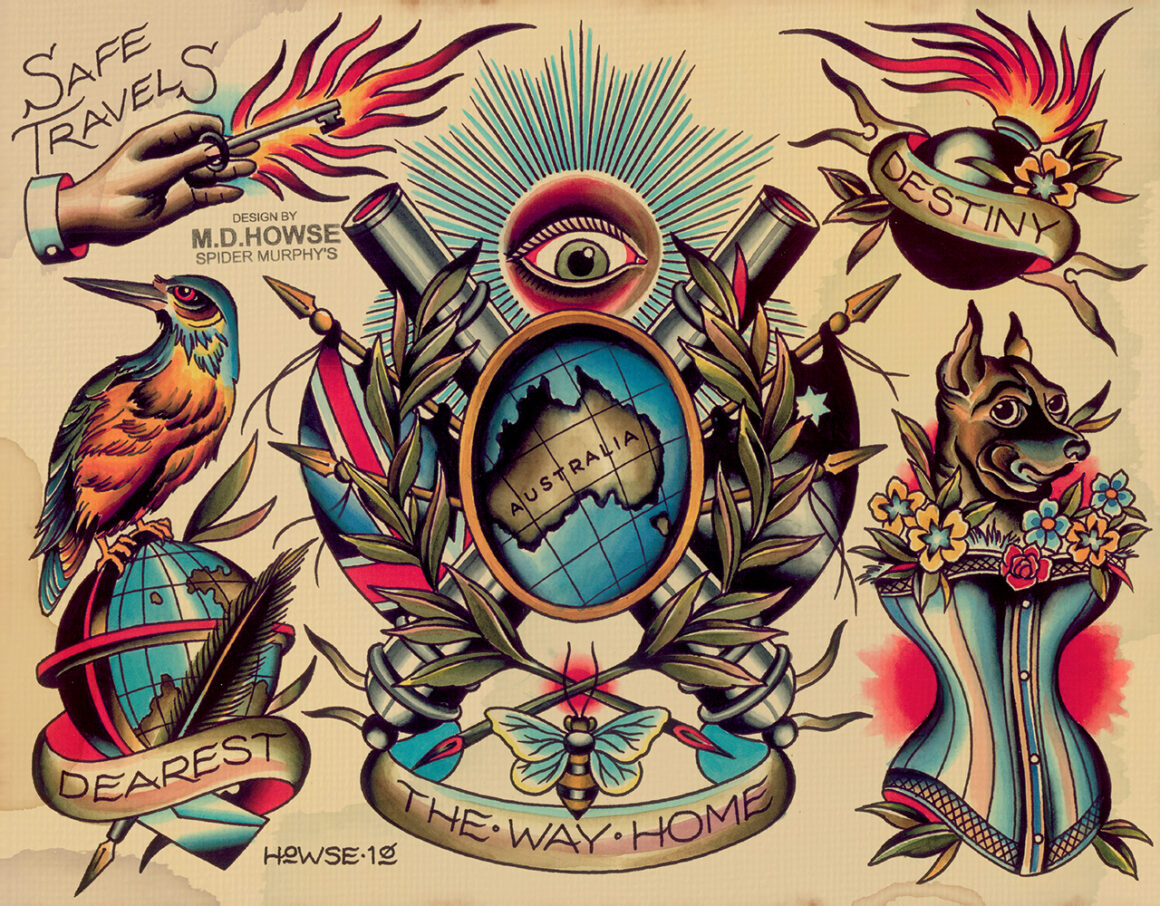 A crazy group of images for people just as crazy, wrote Theo in the introduction to one of the two books.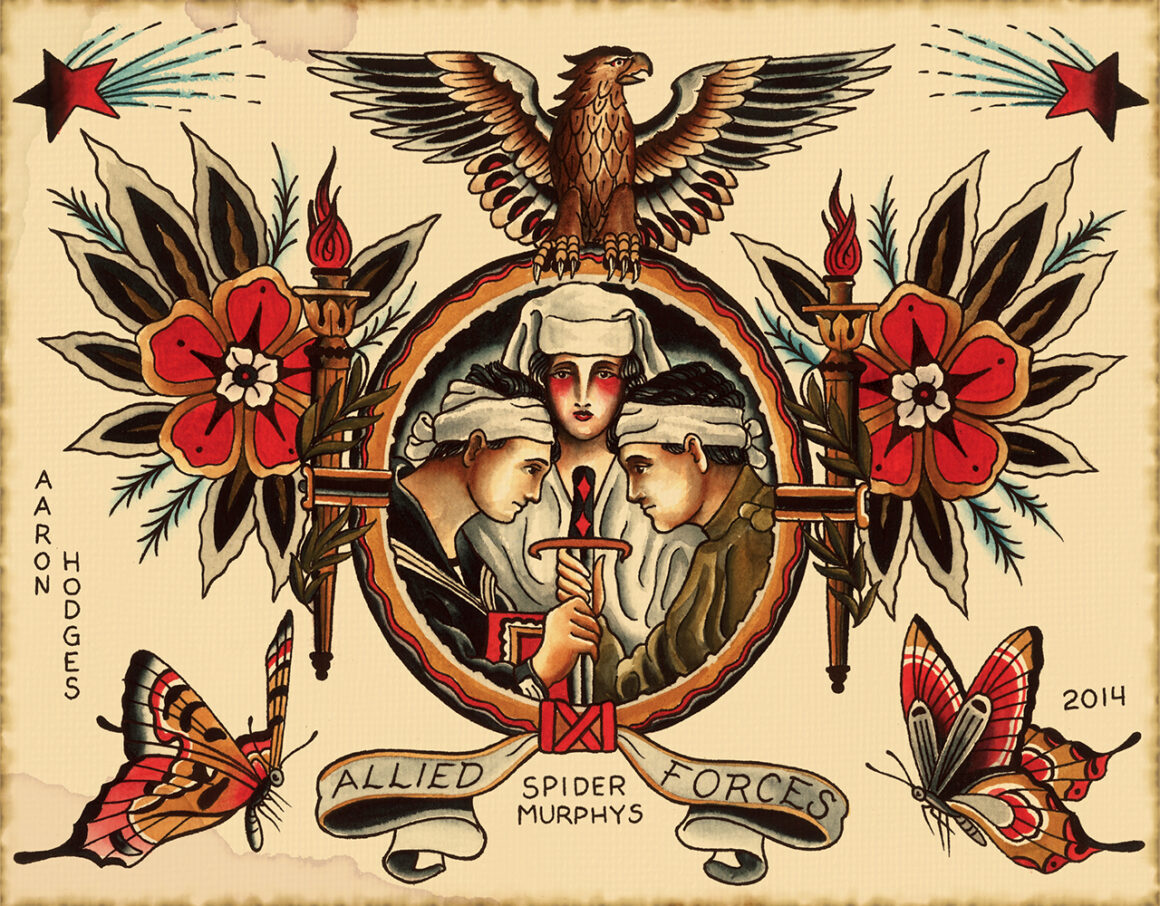 "I am so honored and proud that Spider Murphy's Tattoo, an unlikely little shop in an unlikely little town, has attracted people of such great quality, who share my love and passion for the tradition of painting original tattoos" – were Theo's words introducing one of the books.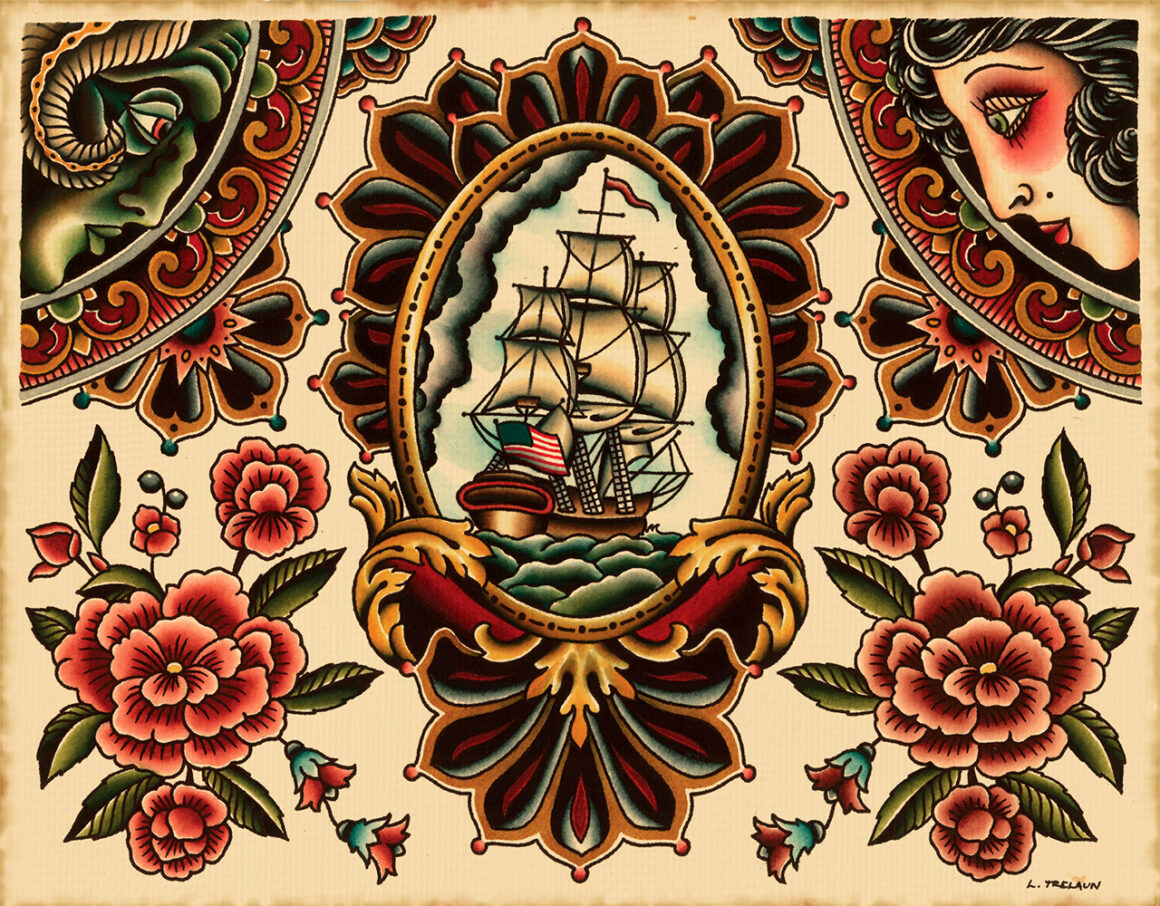 From 1996 to the present day, many greats have come together under this logo, artists who have often under Theo's guidance evolved their styles, contributing in their own way to building the identity of those stories which walked out of Spider Murphy's on the skin of their clients.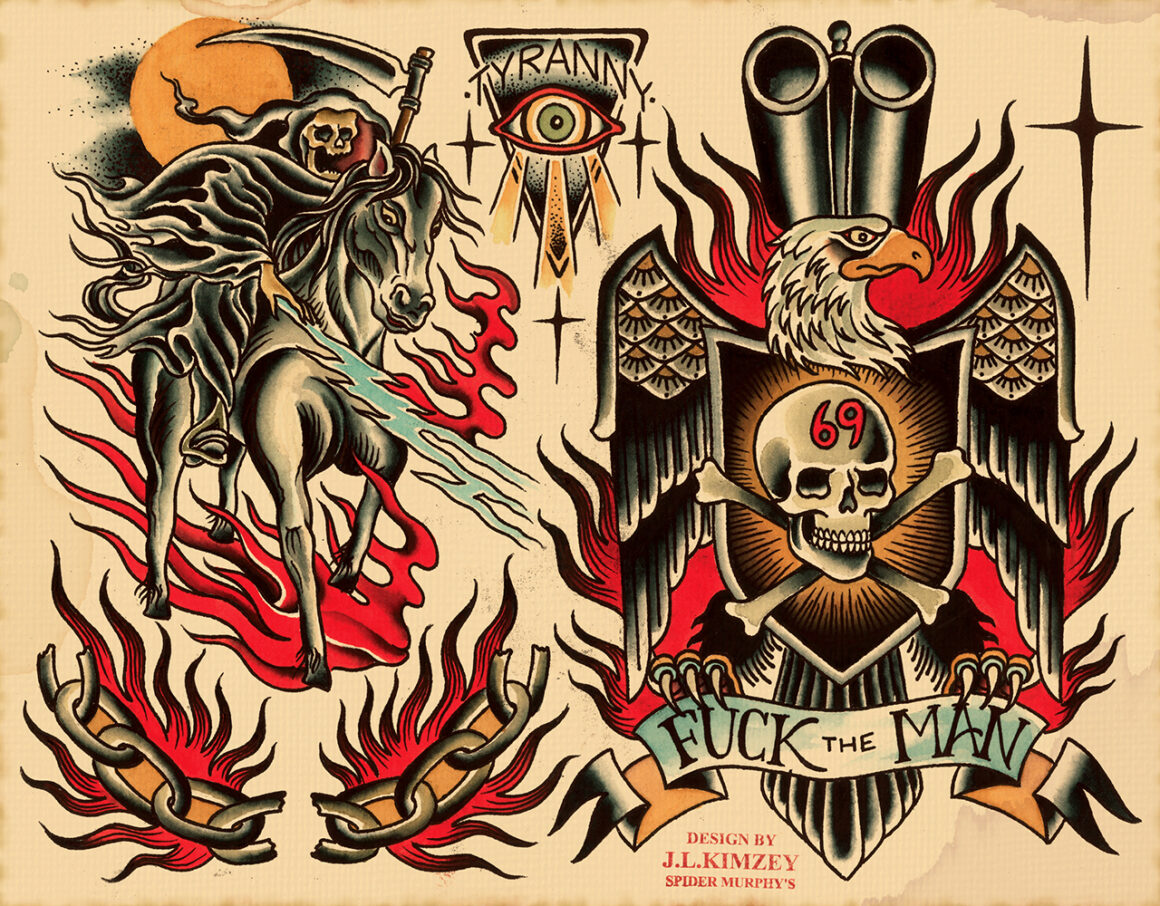 This new volume is a chance we offer everybody to go back to those days when the graphics of contemporary American Traditional discovered a new, intriguing and sensual form of expression as a major contribution to the history of contemporary tattoo.
LIMITED EDITION | SPIDER MURPHY'S COLLECTION: THE BOOK OF THE YEAR!
A stunning collection of 230 unique works for all the Traditional lovers, at a very special price.