Tattoo Life is proud to present "Signs of Orient Ching", the new book in our series by the Taiwanese artist Orient Ching.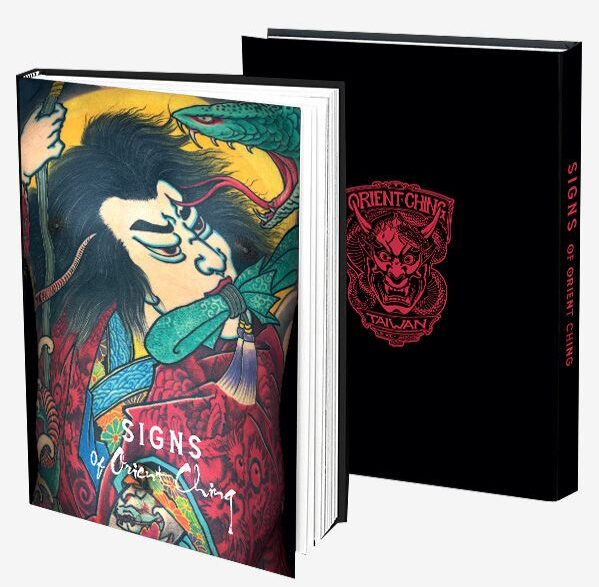 GET YOUR COPY NOW!
Don't miss this amazing book by Ching…
Miki Vialetto met Ching 20 years ago, and his work immediately struck him with its powerful visual impact, large dimensions, and the strong link to the Taiwanese Chinese Oriental tradition.
His style changed and improved during all these past years: he met Western tattooing which enhanced his ideas about composition, pushing him to focus considerably not only on the main subject, but also on the background – providing harmony and movement to the tattoo in its entirety, but also to the body in general.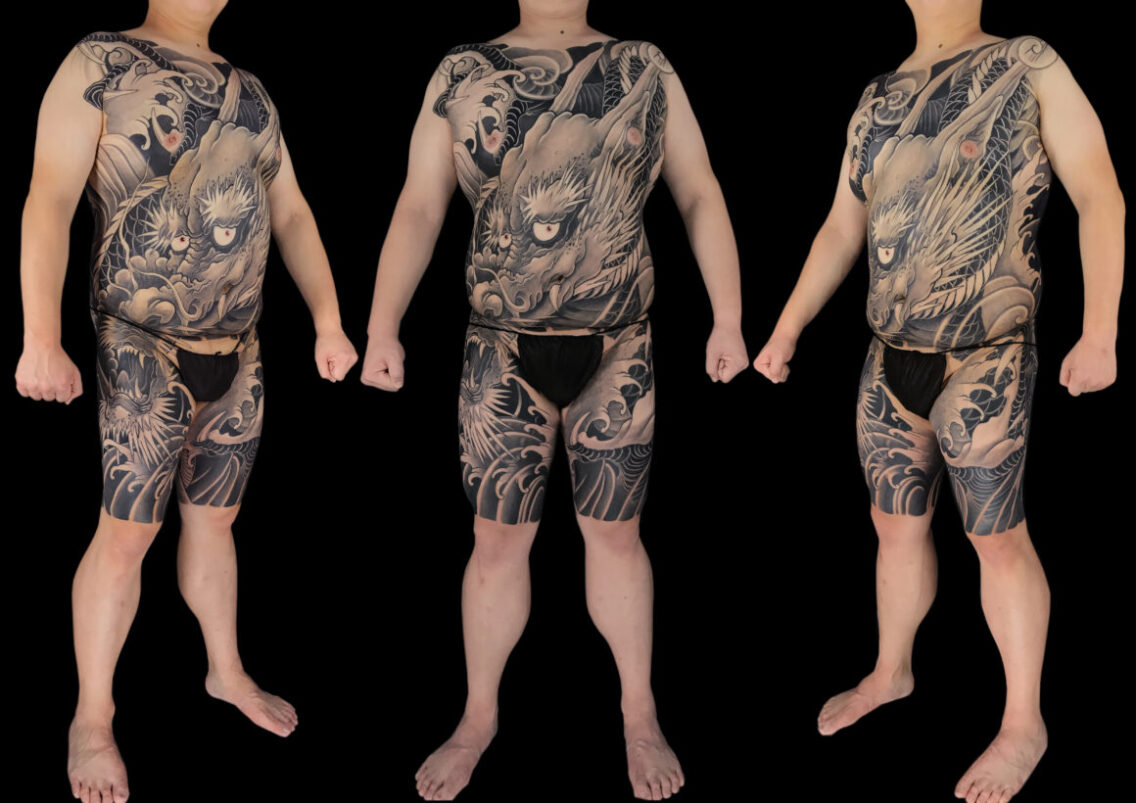 That's why in 2021 Miki invited him to publish his first book, "Signs of Orient Ching". 288 pages of tattoos, sketches and drawings that tell everything about this great tattoo artist: a must-have for all the Oriental style lovers!
You'll find stunning icons of Oriental tattoo: buddhas, samurais, koi carp and dragons. Women floating like leaves in the wind move across the body, accompanied by striking backgrounds of water, waves, flowers, breathing life into magnificent backpieces, frontpieces, bodysuits, sleeves and legs for you to study up close in detail.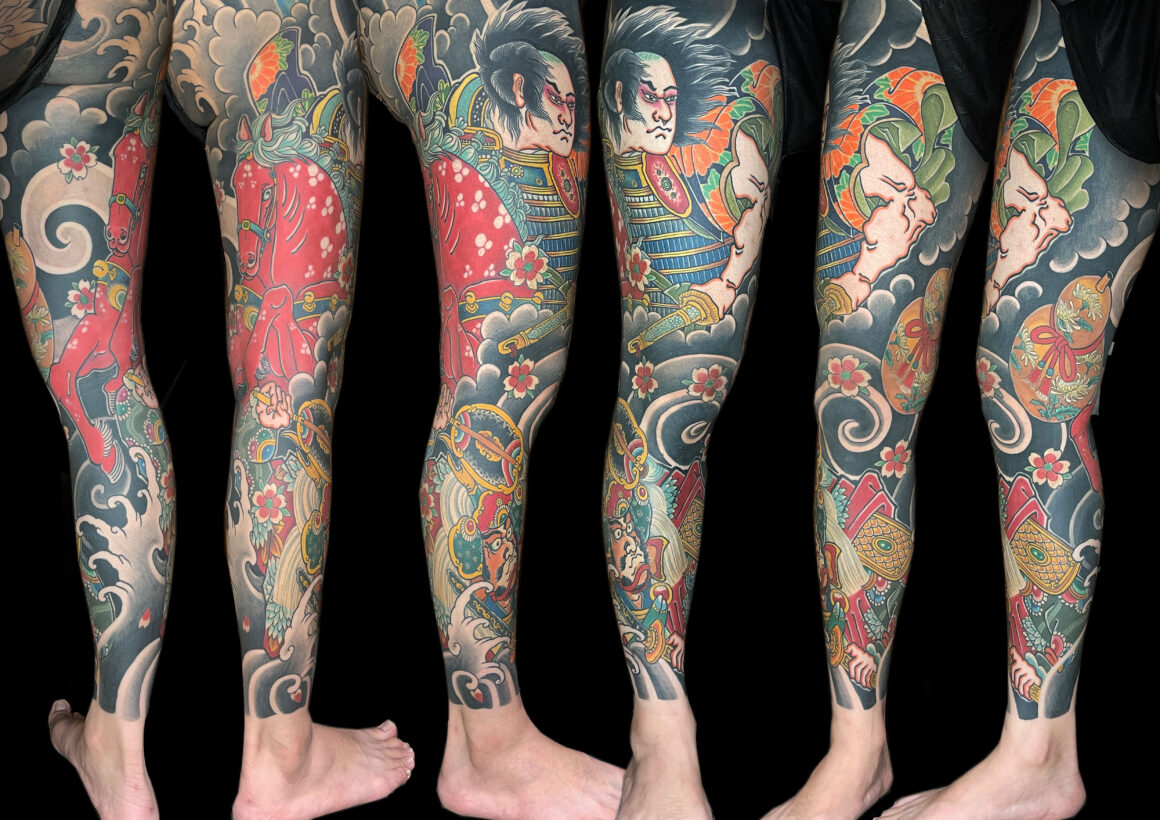 «I've documented all my work from 2003 up to 2021 in this book. I've always given myself the objective to do only oriental traditional style. Starting in 2014, everything has become clearer and clearer; I've seen how all my works have improved and that every single one has become better. The process has been really tough, but everything was worth it. Persistence is very important in one's work»
"Signs of Orient Ching" is also an opportunity to retrace Ching's career.
From the apprentice at East Tattoo in 2003 to the life changing encounter with Filip Leu in 2009, from the first edition of the I Love Tattoo Expo in 2018 to the opening of his stunning Orient Ching Tattoo studio.
«I have been doing oriental style tattooing from the start, and so far, I've only used coil machines. From my experience during my tattooing career, I believe you should always start bitter first, be hardworking and grow, and then later you can enjoy the tattoo lifestyle. This lifestyle is part of me and always will be; this is who I am.
It's all about learning, sharing and getting better.
If I can help others, then I am willing to share, and actually helping others is the same as helping yourself.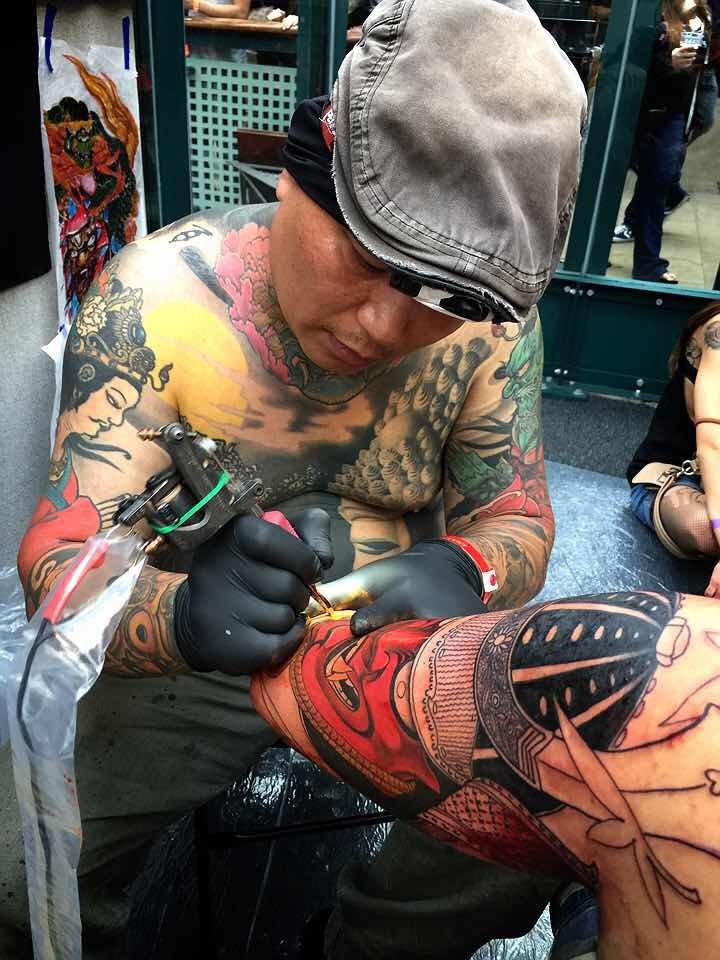 We like to be at peace here in the tattoo world, and I hope there are more and more people who fall in love with tattooing and its culture».
GET YOUR COPY NOW!
Don't miss this amazing book by Ching…