We are in Santa Monica, at the popular Copro Gallery to visit Natural Habitat, the 3 artist exhibition where Carl Dobsky, Shawn Barber, and Coro Kaufman examine the concept of Natural Habitat through their personal lens.
Although the three of them are masters of figurative painting, they each tackle a different element that constitutes our relation to what makes a natural habitat for our species.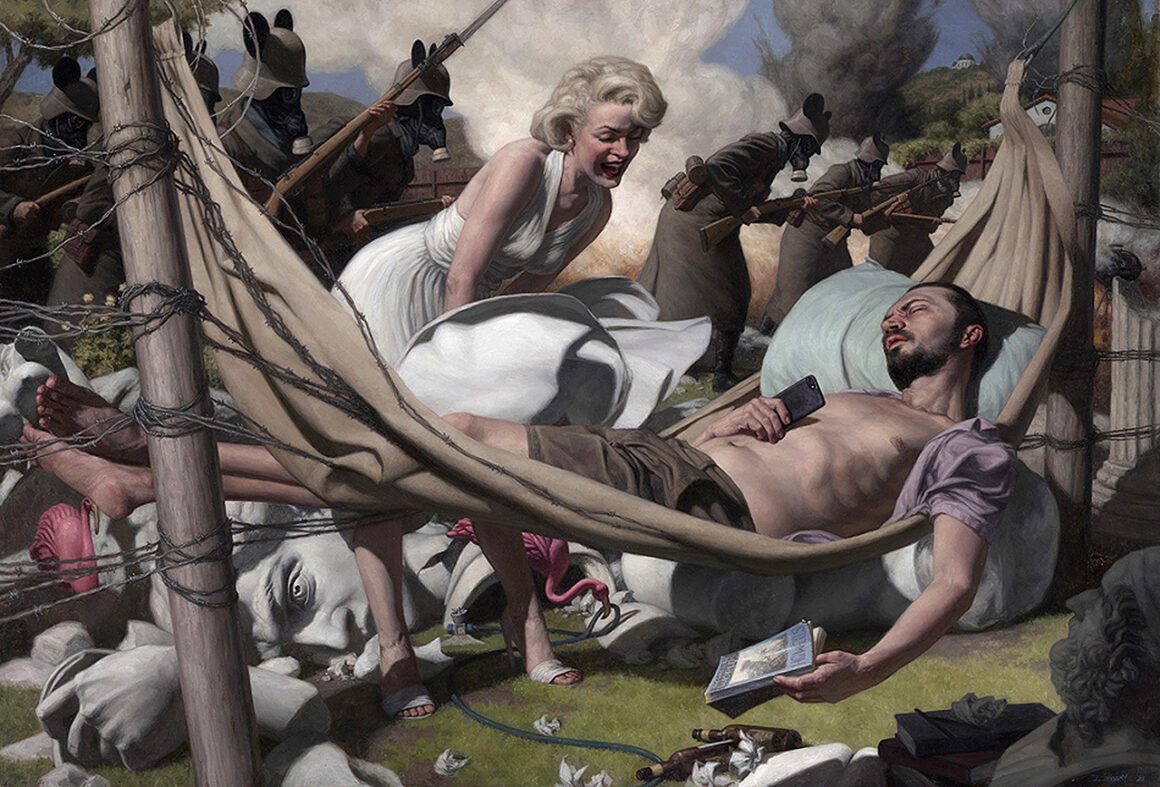 The elements specifically examined in connection to the theme are the natural world, the social community, and the narratives that we tell, which help us navigate through our given culture.
Coro Kaufman explores the natural world that he encounters around him and instead of straightforward bucolic scenes, he shows us the unexpected; whether this is a scene of dandelions illuminated by the back porch light that gives them a haunting quality or a single tree appearing out of the fog which has been elevated to a kind of mythical symbol.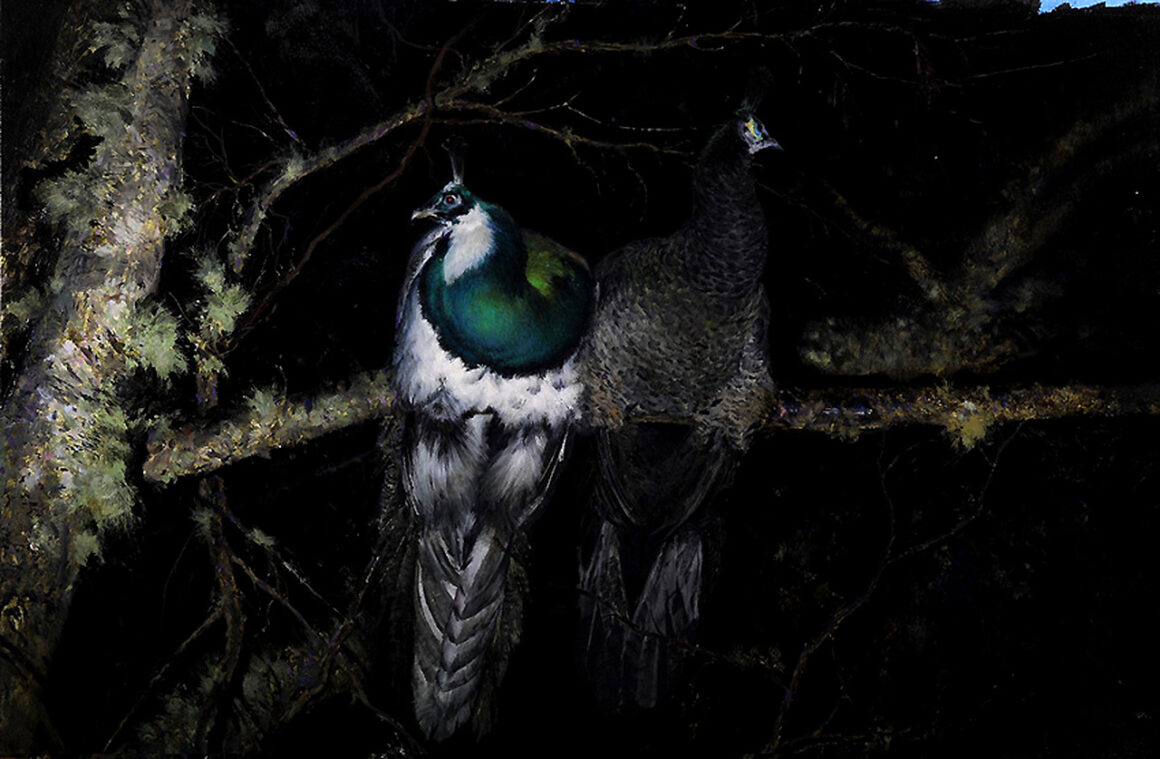 As social animals, our communities make up an extremely important part of the world that we inhabit. The works for 'Natural Habitat' are all scenes from the 6 acres spread in rural Washington state Coro calls home.
These paintings are a retrospective of his foray into this subject matter.
"I like to paint areas around our property because there's a personal connection to these places.
As a trained portrait artist, I try to approach these pieces similarly to how I would a human sitter, aiming to capture both the likeness and spirit of my subject."
Shawn Barber addresses this through the engagement and exploration of the tattoo community. For the Natural Habitat exhibition, Shawn has created a new body of work combining large scale paintings that he's been working on since 2019, including several new pieces created in 2021/2022.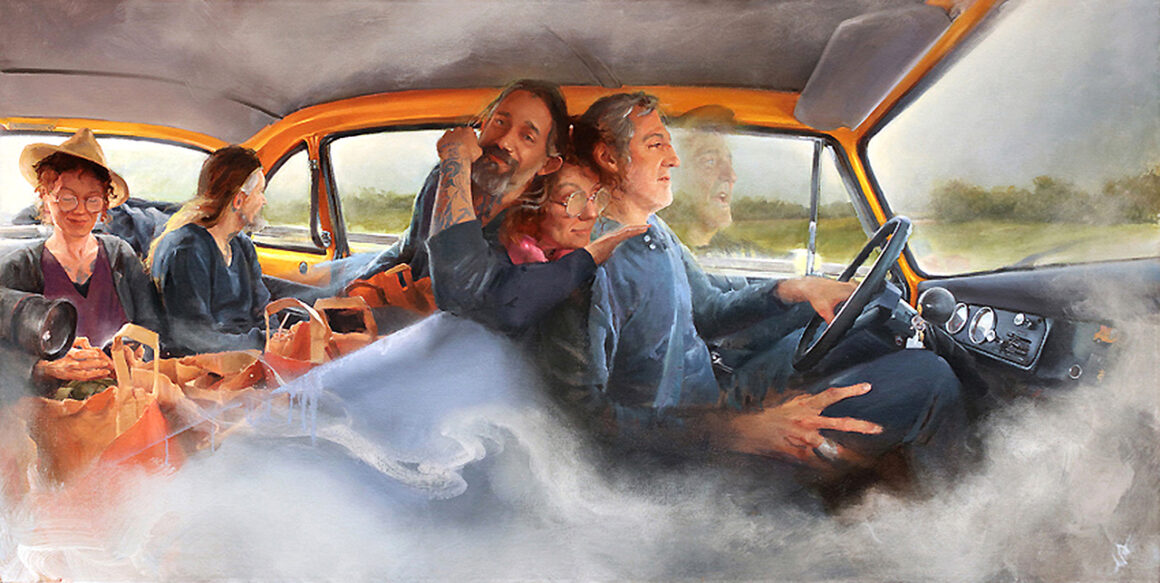 They are all from his 'Tattooed Portraits Series' highlighting artists as Lyle Tuttle, Don Ed Hardy, Bill Salmon, Luke Atkinson, Filip and Titine Leu, and other notable tattooists from around the world.
This series of works reflects the shared intimate experience of time spent in the artists' personal work space and natural environments.
"I've been documenting tattoo culture and contemporary tattoo history with a series of paintings, The Tattooed Portraits Series.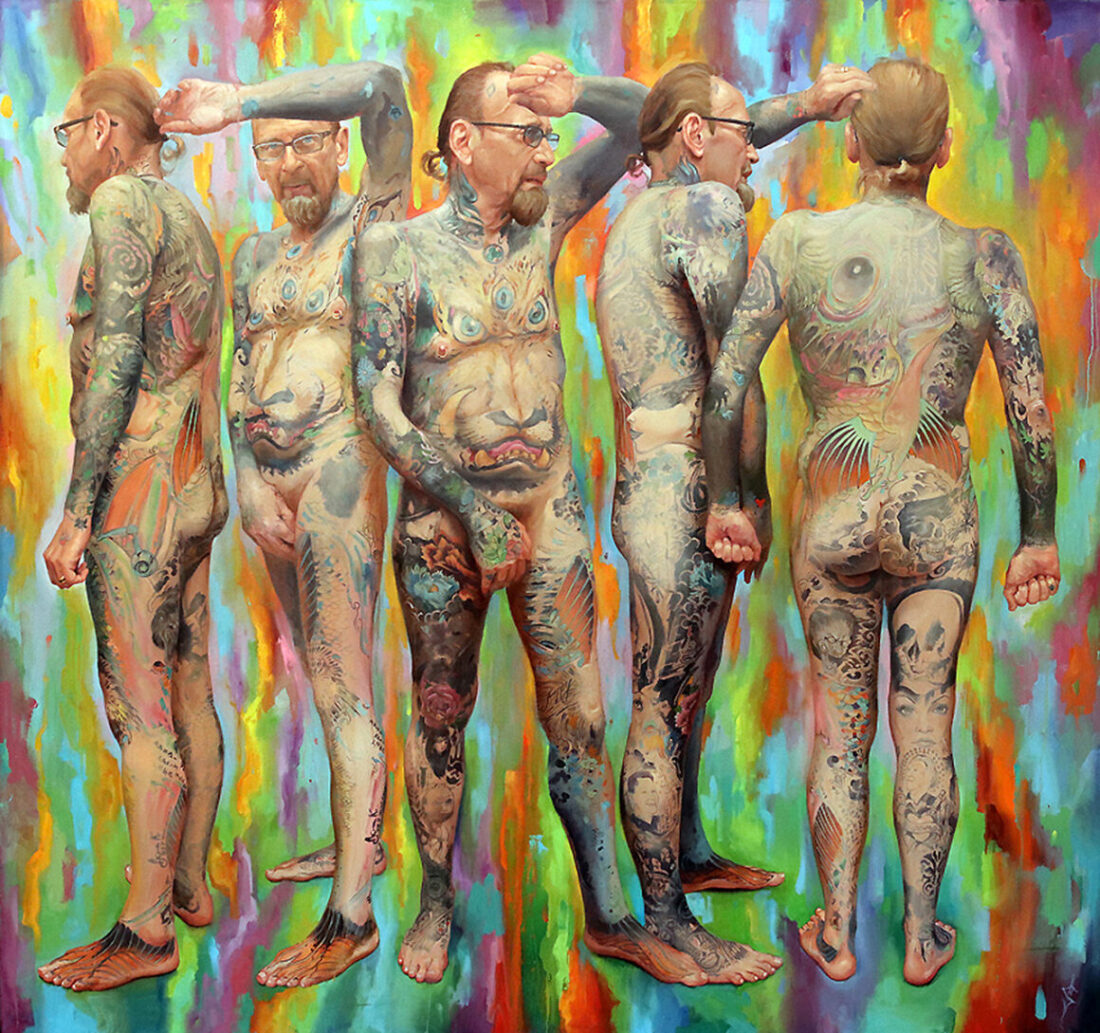 I started painting tattooed artists in 2005, obsessively documenting the men and women that have pioneered the genre of contemporary tattoo art and the history of modern tattooing.
My dedication and enthusiasm for the art form, gradually opened doors for me to learn the craft from some of the greatest tattoo artists in the world.
My life is consumed with tattooing, the art of tattoo and documentation of tattooing through painting works on this subject. Presently, over four hundred and forty works have been made in this series.
Dobsky's contribution is a series of narrative works that engage with both art historical themes as well as commentaries on current societal tensions.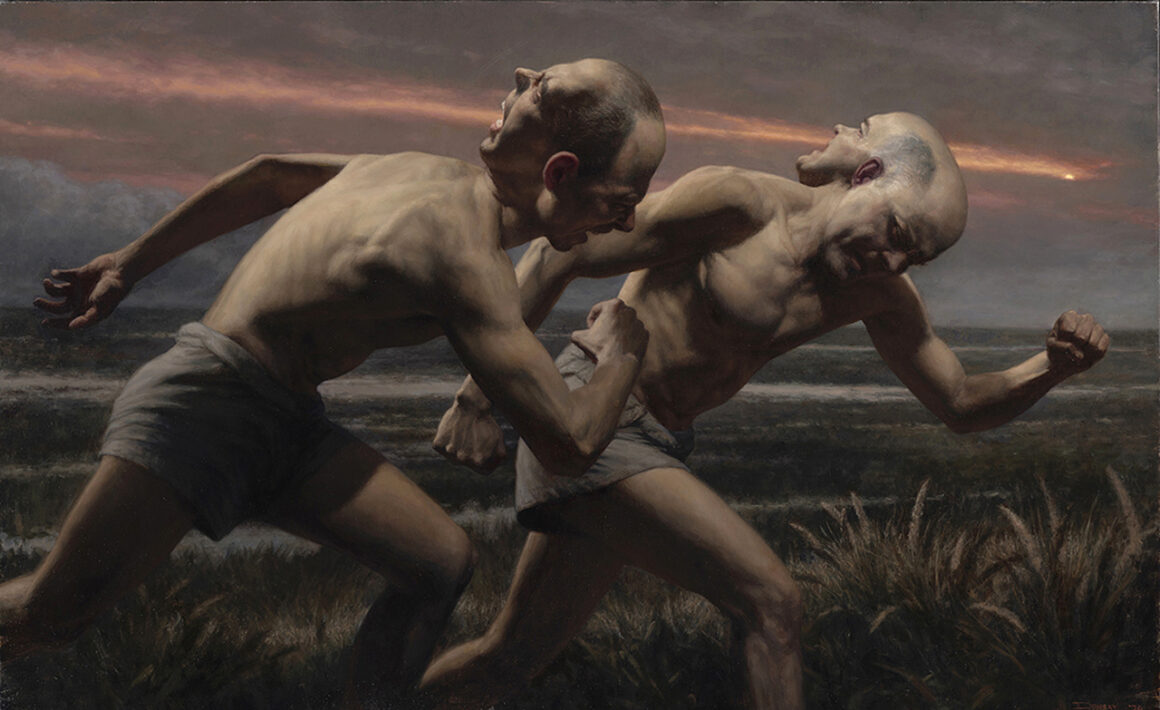 Although these narratives often have an uneasy or dark undertone that is typical of the modern psyche, they emphasize that the human capacity for inventing and story-telling are one of the key components for how we relate to the world around us. Most of the exhibit is large scale masterpieces that he's painted over the last several years, some just recently finished.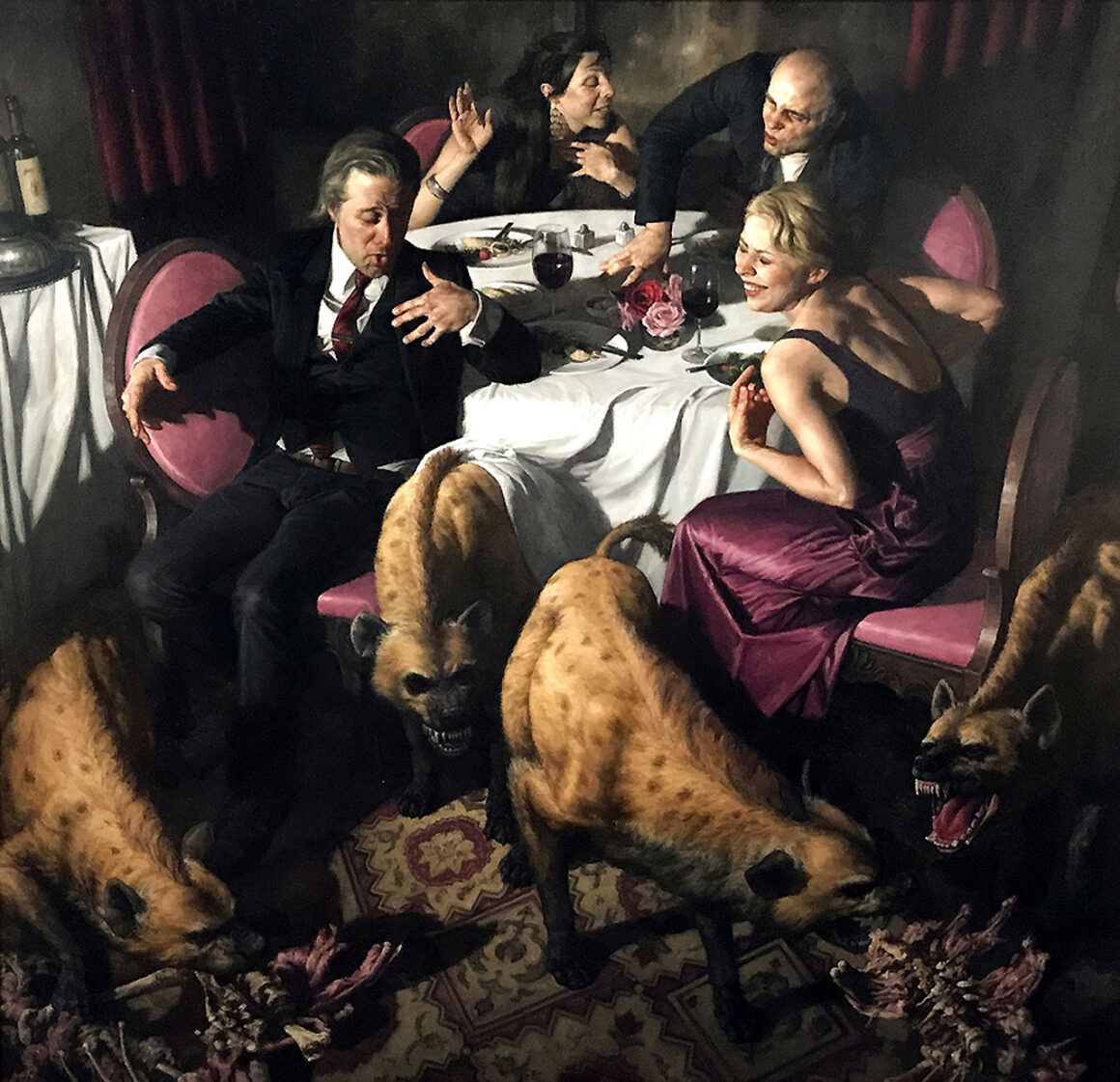 Alongside these large-scale works are studies and sketches that were used in their development. In addition are also included small scale works that are equal to the narrative complexity and detail of the larger canvases.
Natural Habitat
: until March 26, 2022
Discover more about
Copro Gallery
and the show here:
www.copronason.com