A collection of artwork created by tattoo artists during the UK's lockdowns was exhibited earlier this week at Seven Doors Tattoo, London.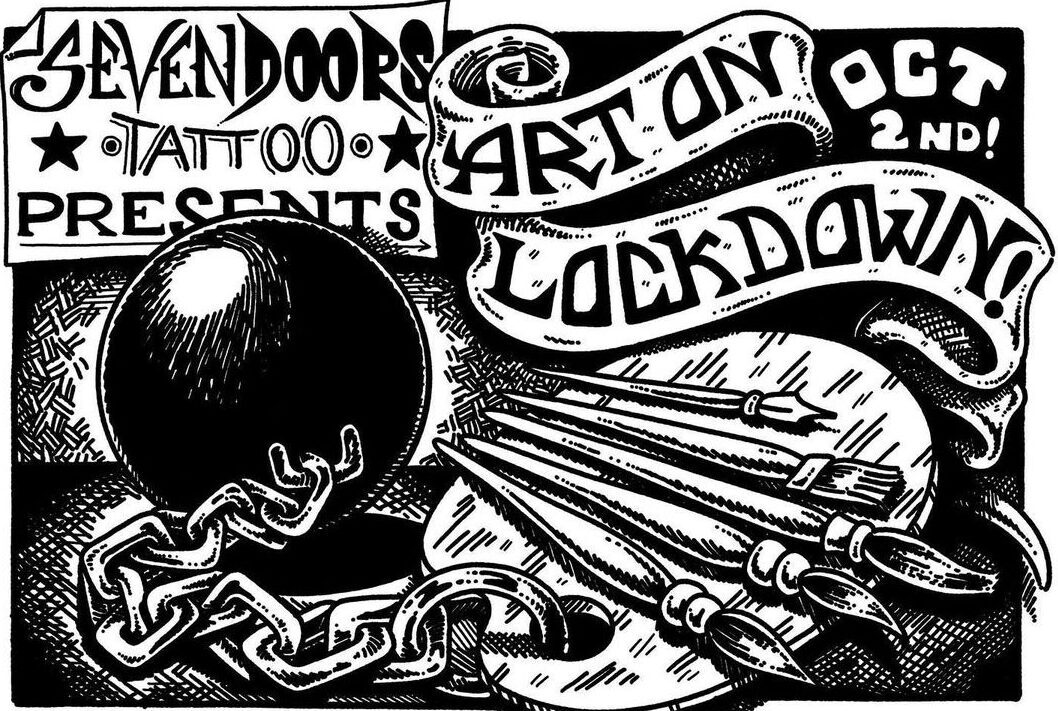 Curated by resident artist Sophie Rose Hunter, the studio displayed work from many of the countries finest tattooers, including Alex Binnie, Valerie Vargas and Mike Boyd to name just a few. The youngest exhibiting artist was Roick Furze, son of tattoo artist Olly Furze, who has been making astounding progress aged just 10 years old.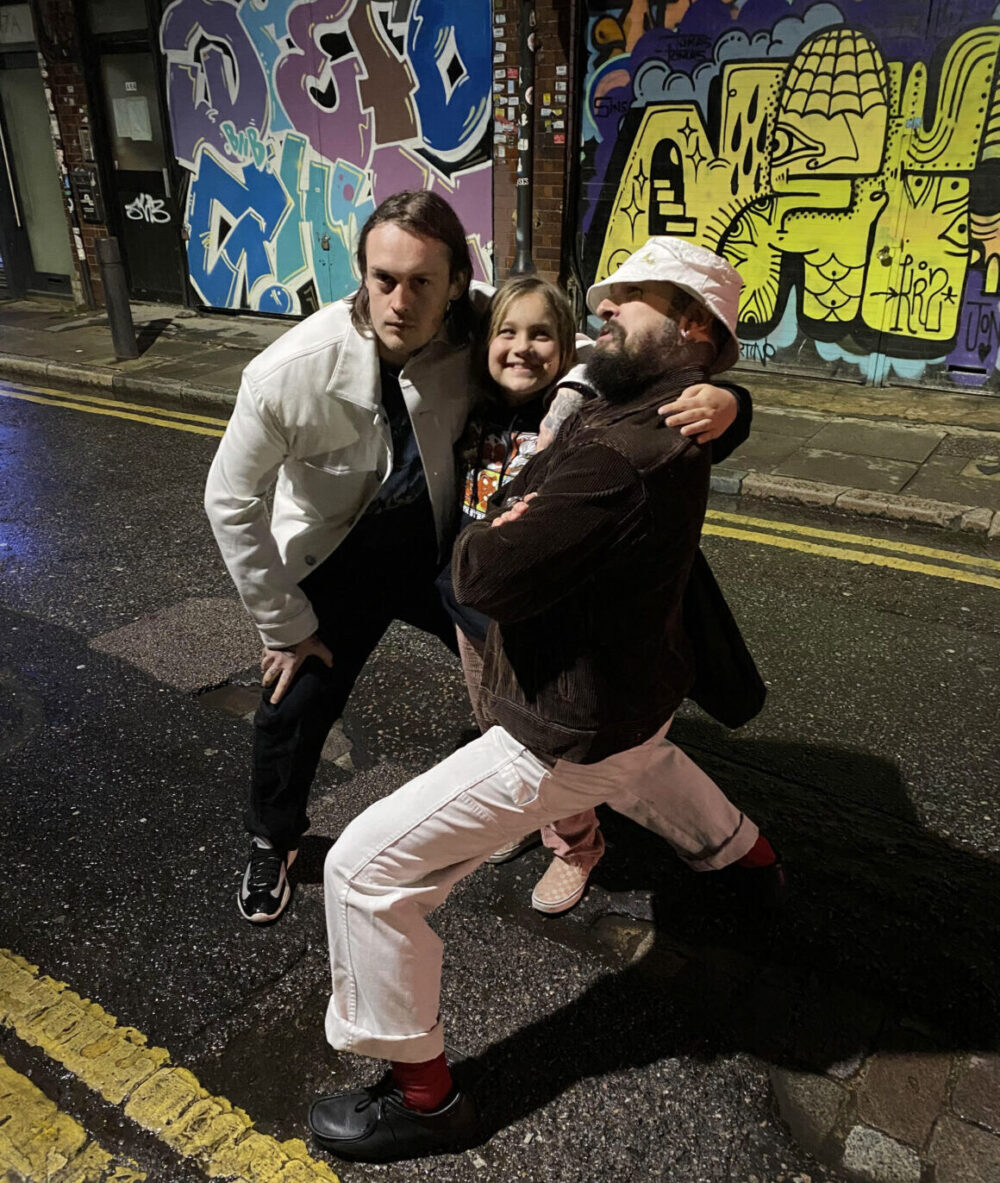 We caught up with Sophie to find out more about the exhibition, her tattoo journey and how she managed to stay creative during lockdown…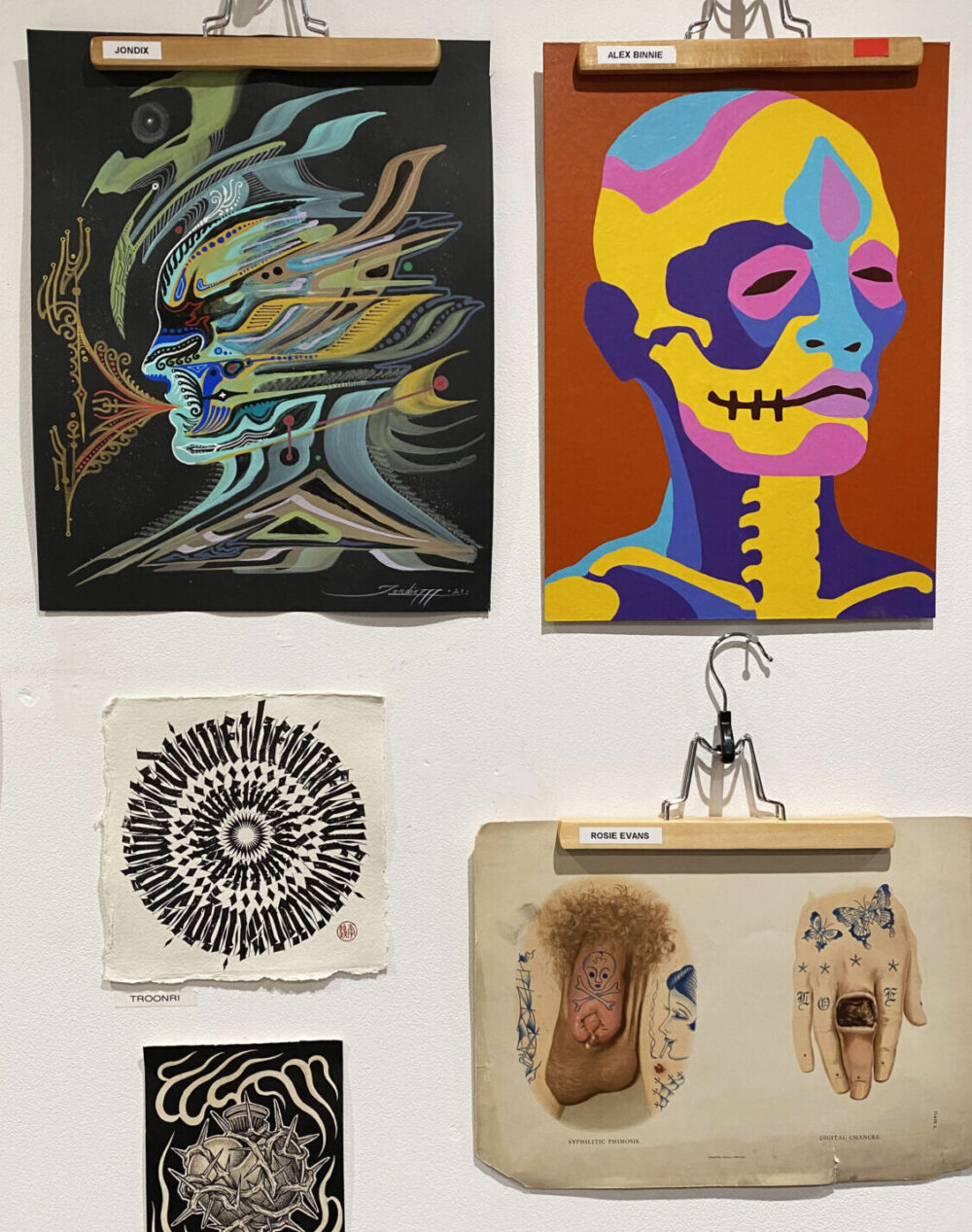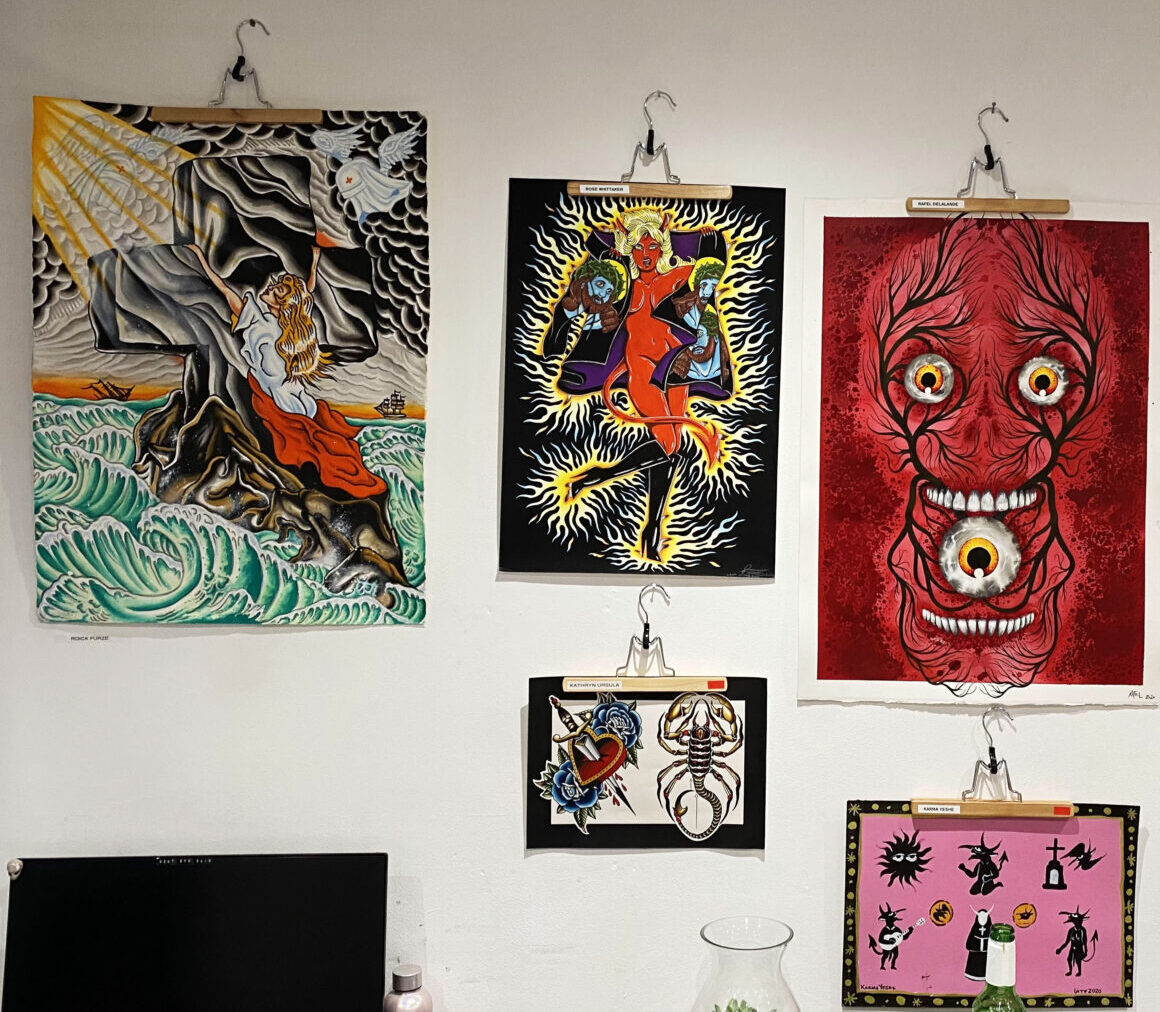 Hi Sophie! How long have you been tattooing at Seven Doors and how would you describe your tattoo style?
I started at Seven Doors in October 2020 but very soon after I started working there, we went back into lockdown again! My preferred style is fineline, black and grey tattoos, influenced by traditional designs. I spend a lot of time looking through books by Ed Hardy and Chuco Moreno, so I like to incorporate elements of their work in my tattoos.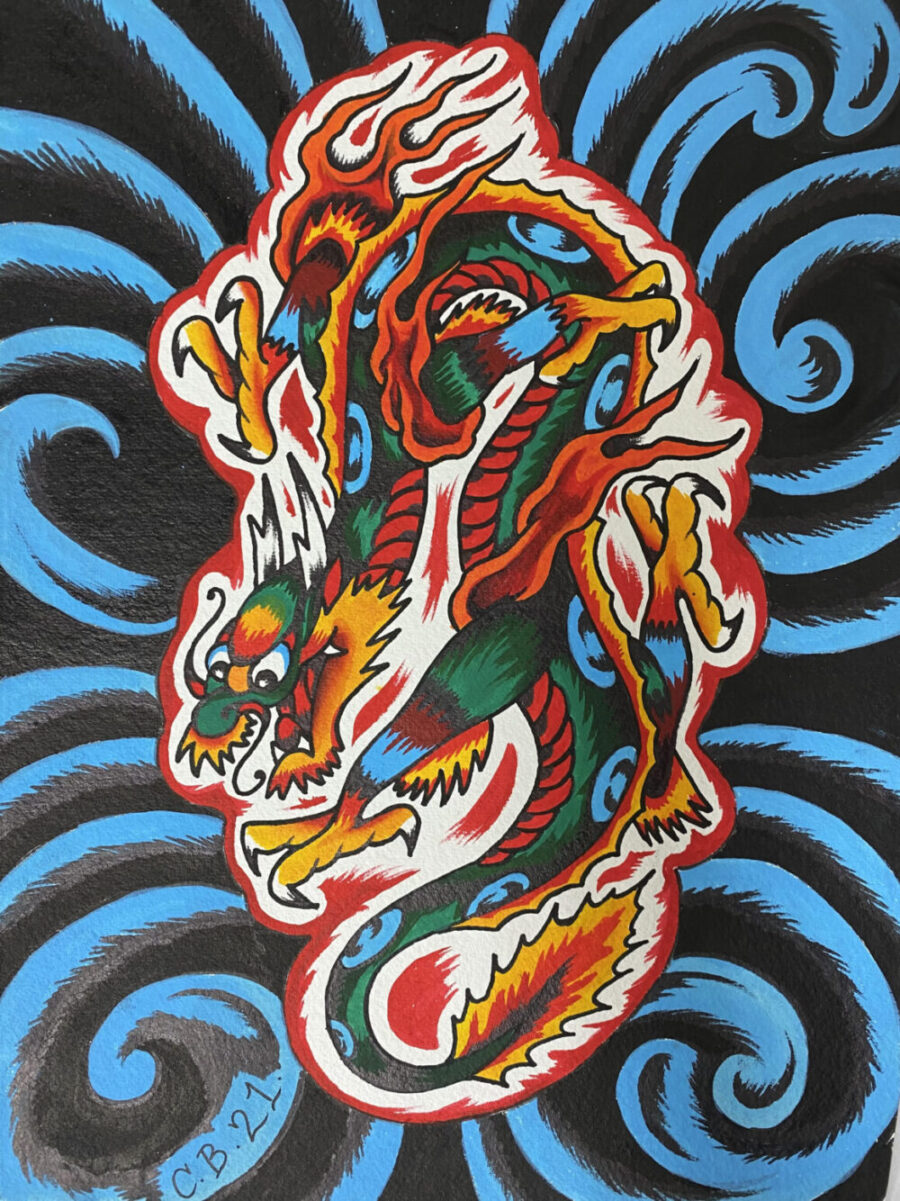 How did the idea for 'Art On Lockdown' come to life?
When I was stuck inside during lockdown, I really enjoyed seeing how tattooers were keeping themselves busy with painting. I was doing the same, and seeing what other people had worked on was very motivating. Lockdown without painting would have just been video games and Deliveroo for months. I thought it would be a great idea to exhibit all the work to show how much everyone achieved when there was nothing to do.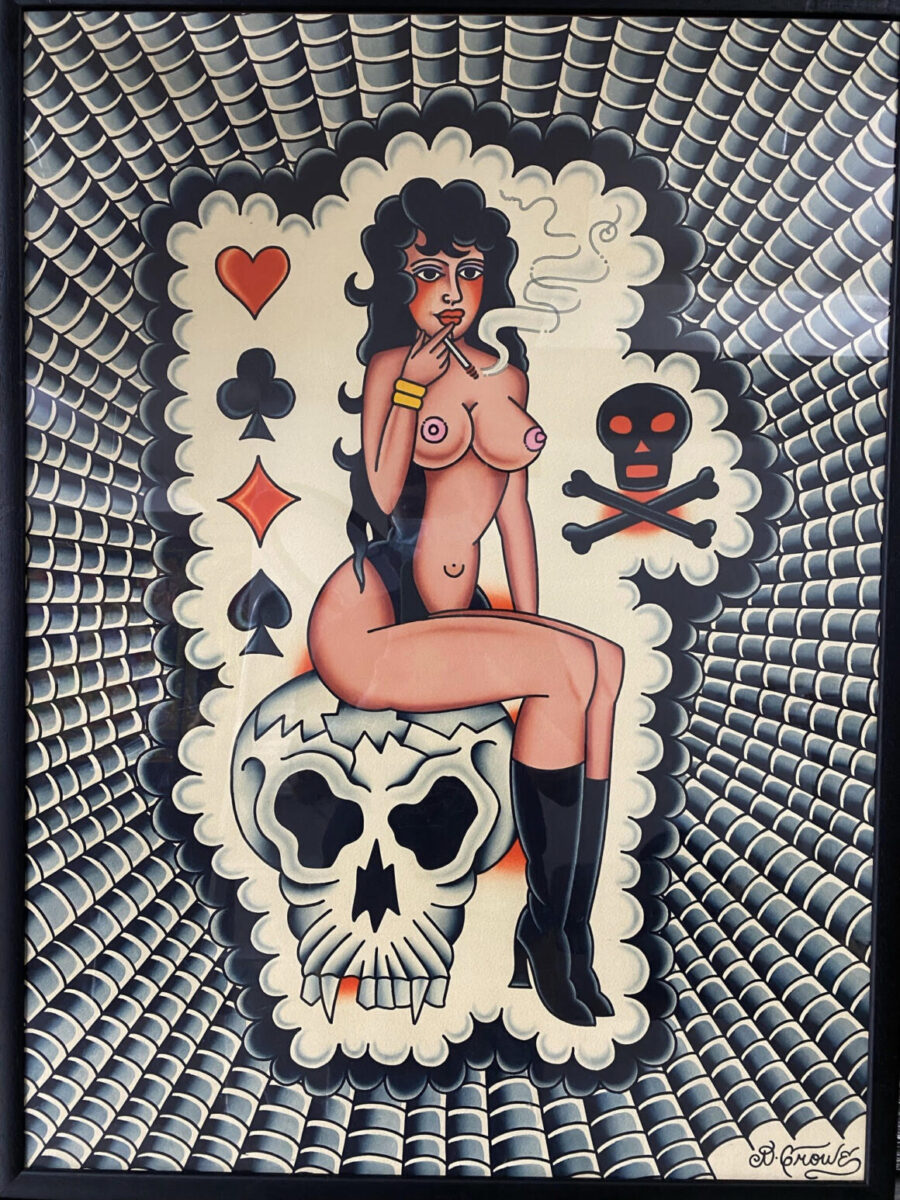 How did you maintain a creative mindset during lockdown?
I pretended that painting and drawing was my full time job. I'd set an alarm, do my morning routine and sit at my desk until I'd finished what I aimed to do that day. I needed some structure otherwise it was too easy to stay in bed all day.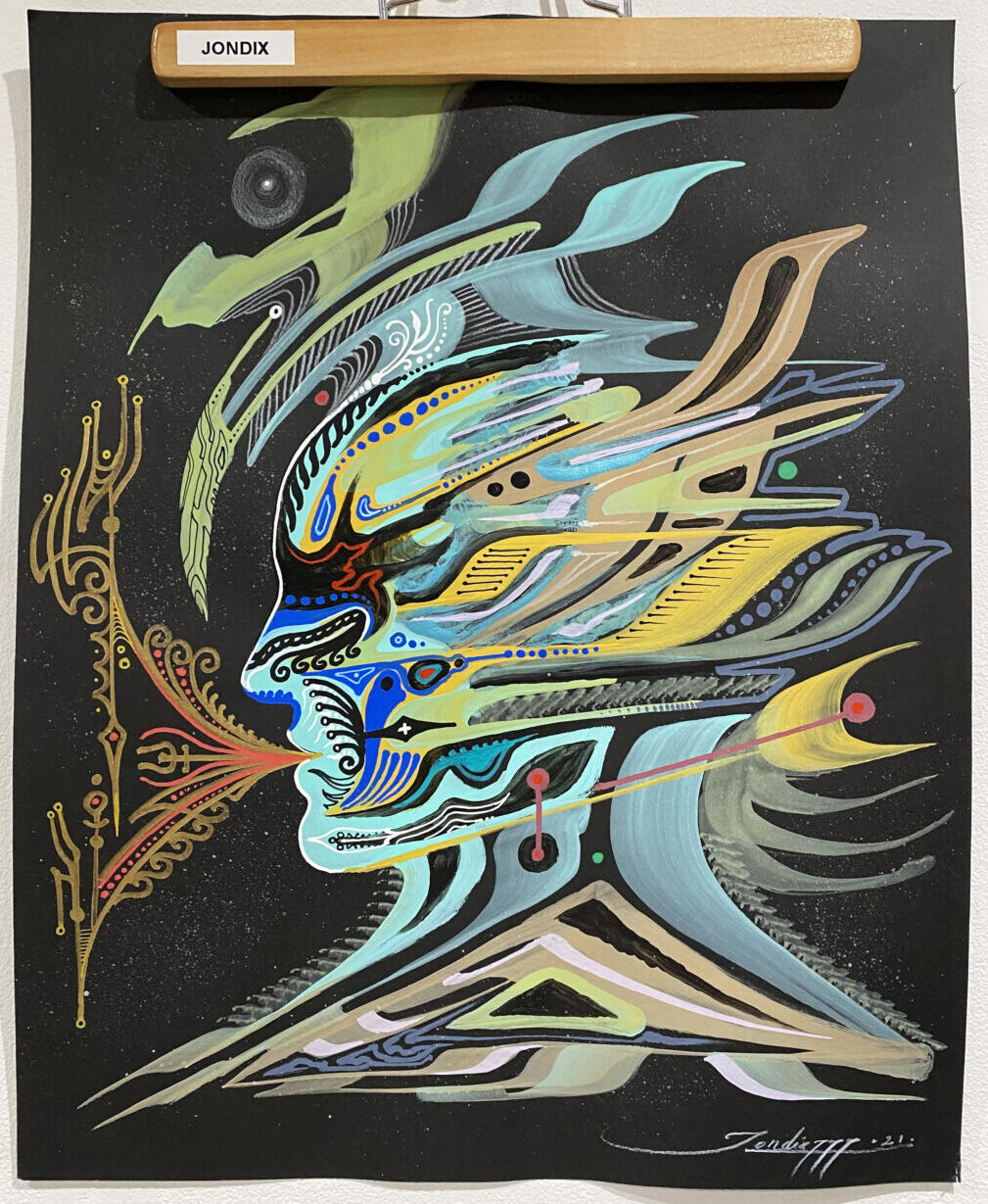 Can you tell us about some of the participating artists? Which are your favourite pieces from the show?
Jondix, Rafel Delalande and I invited tattooers we know from around the UK. My old work mate Jordan Teear from Frith Street Tattoo has been a big part of it designing our posters, and his painting for the show is incredible. It's great having Alex Binnie, Duncan X and everyone from Modern Classic Tattoo being part of the show as well.
Will readers be able to purchase any of the artworks?
Most of the artwork was available to buy on the night of the event, but some artworks are still for sale – artworks still for sale can be found on the tattooers' Instagrams.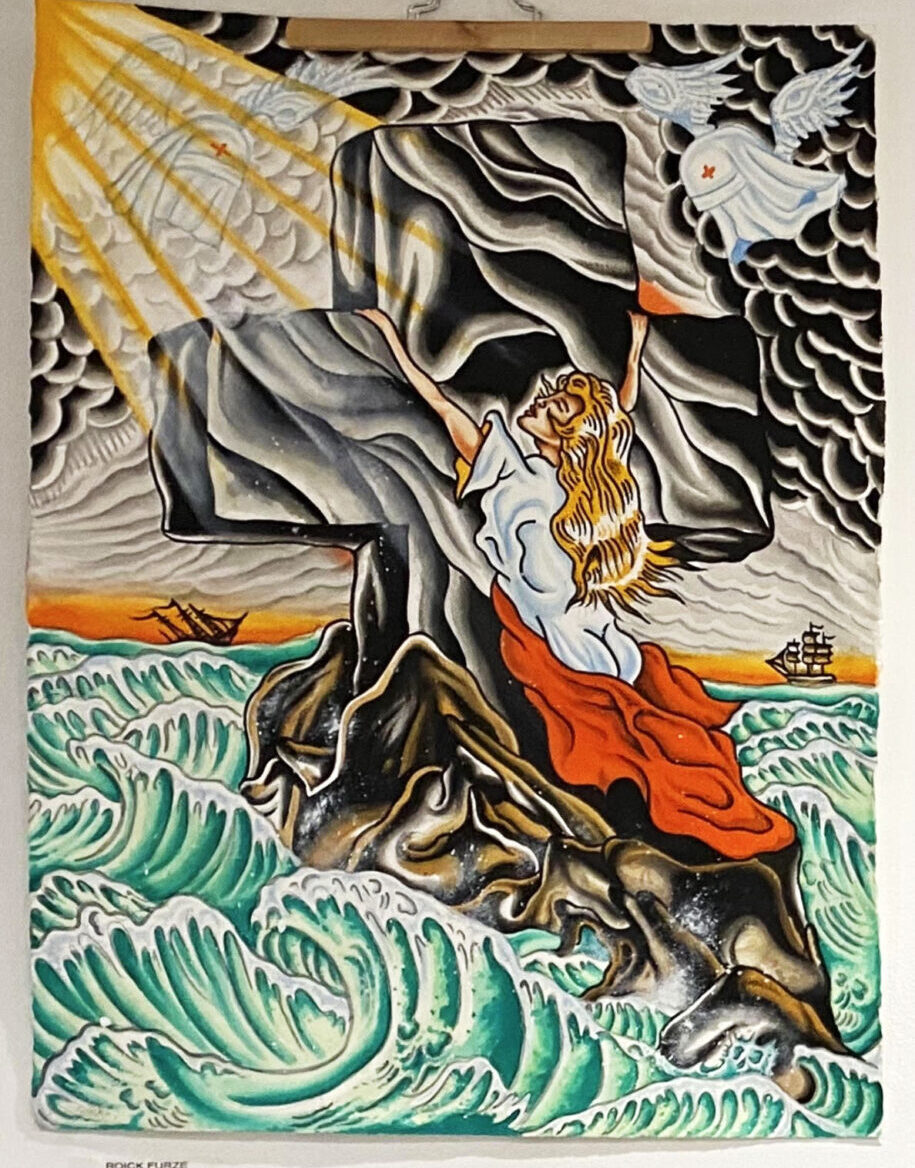 What are you most looking forward to now that lockdowns are hopefully behind us?
I'll be looking forward to the Bristol convention next year for sure. One purpose of 'Art On Lockdown' was to reunite tattooers who hadn't seen each other over the last couple of years; we haven't had our usual art shows and conventions together. I look forward to seeing everyone again now things are getting back to normal.
LIST OF PARTICIPATING ARTISTS:
Adam Ruff. Albertino Da Bologna. Alex Binnie. Ally Bones. Andrea Furci. Ash Hickman. Cassandra Francis. Charlie Braddock. Chloe White. Chun Lee. Dan Crowe. Dani Mawby. Deni Balbino. Deno. Duncan X. Elle Donlon. Elliot Lane. Freddy Ricca. GianLuca Fusco. Harry Bland. Holly Ashby. Jess Martucci. Jondix. Jordan Baxter. Jordan Teear. Lee Knight. Leti Mortimer. Louie Rivers. Luke Smith. Matt Stopps. Matty Magee. Mike Boyd. Miles Chappers. Mills. Nikole Lowe. Oliver Macintosh. Olly Furze. Owenzor. Rafel De La Lande. Roick Furze Rose Harley. Rose Whittaker. Rosie Evans. Sam Layzell. Sophie Rose Hunter. Stewart Robson. Thomas Hooper. Tiger Titz. Valerie Vargas. Will Dozer. Wyrdian. Yeshe.