Nikki Patterson entered the 'Guiness Book of World Records' in 2020 because of her love for a certain famous rapper from Detroit. Let's find out her true story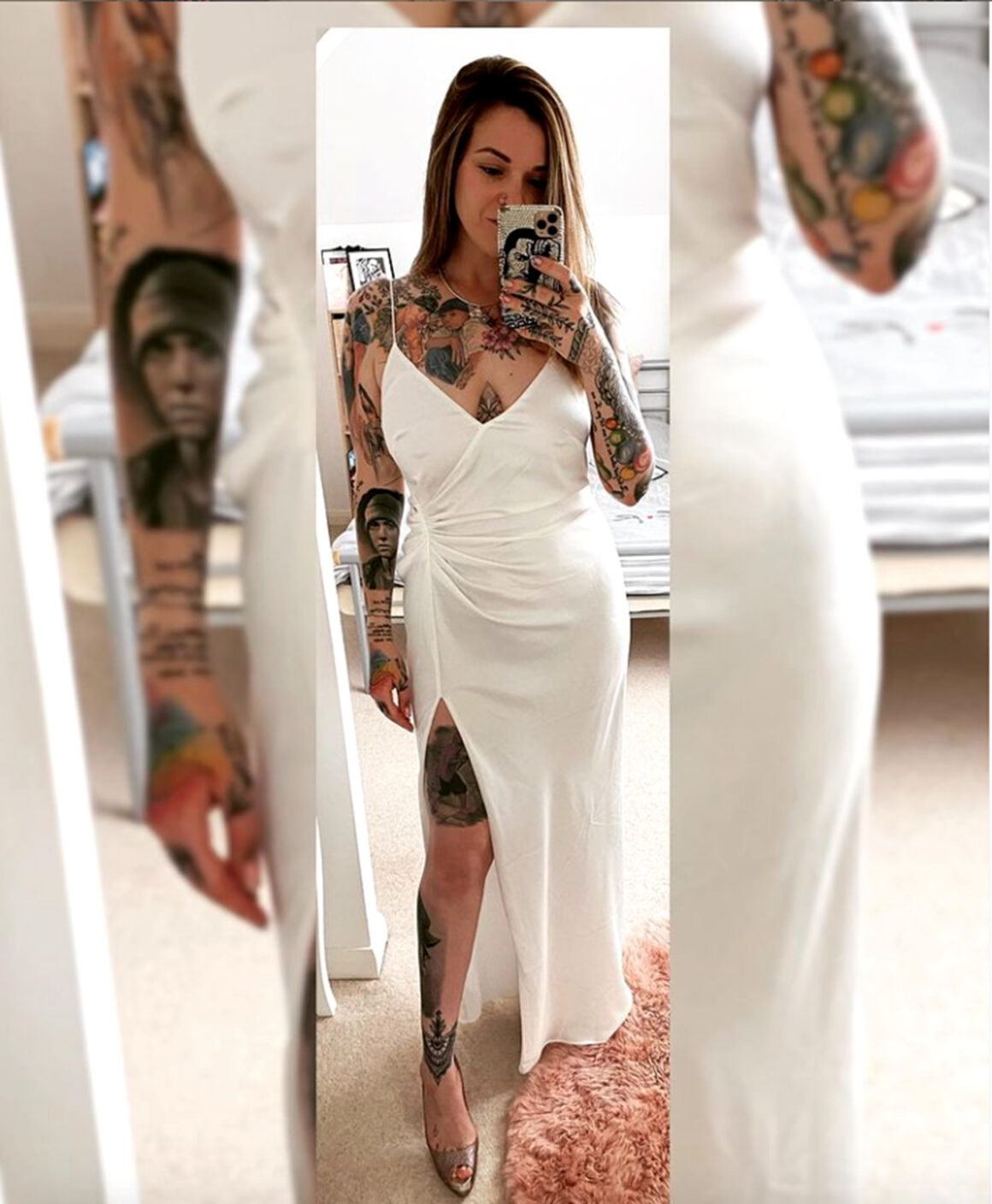 Nikki, let's start with cold arithmetic: so far you have 31 tattoos dedicated to Eminem, 20 of which are portraits. The Guinness Book of Records – which elected you winner in the category "Most tattoos of a musician" – gives you 15 as of March 31st, 2020…
Yep! That's true.
So you're telling me that in humanity's most difficult year and a half, health-wise, you've managed to add as many as 5 more EM portraits to your skin?
Yeah. We had two lockdowns here in the U.K. but once I was back to work I made sure I had tattoos to look forward to. Two of them are just tiny ones on my fingers.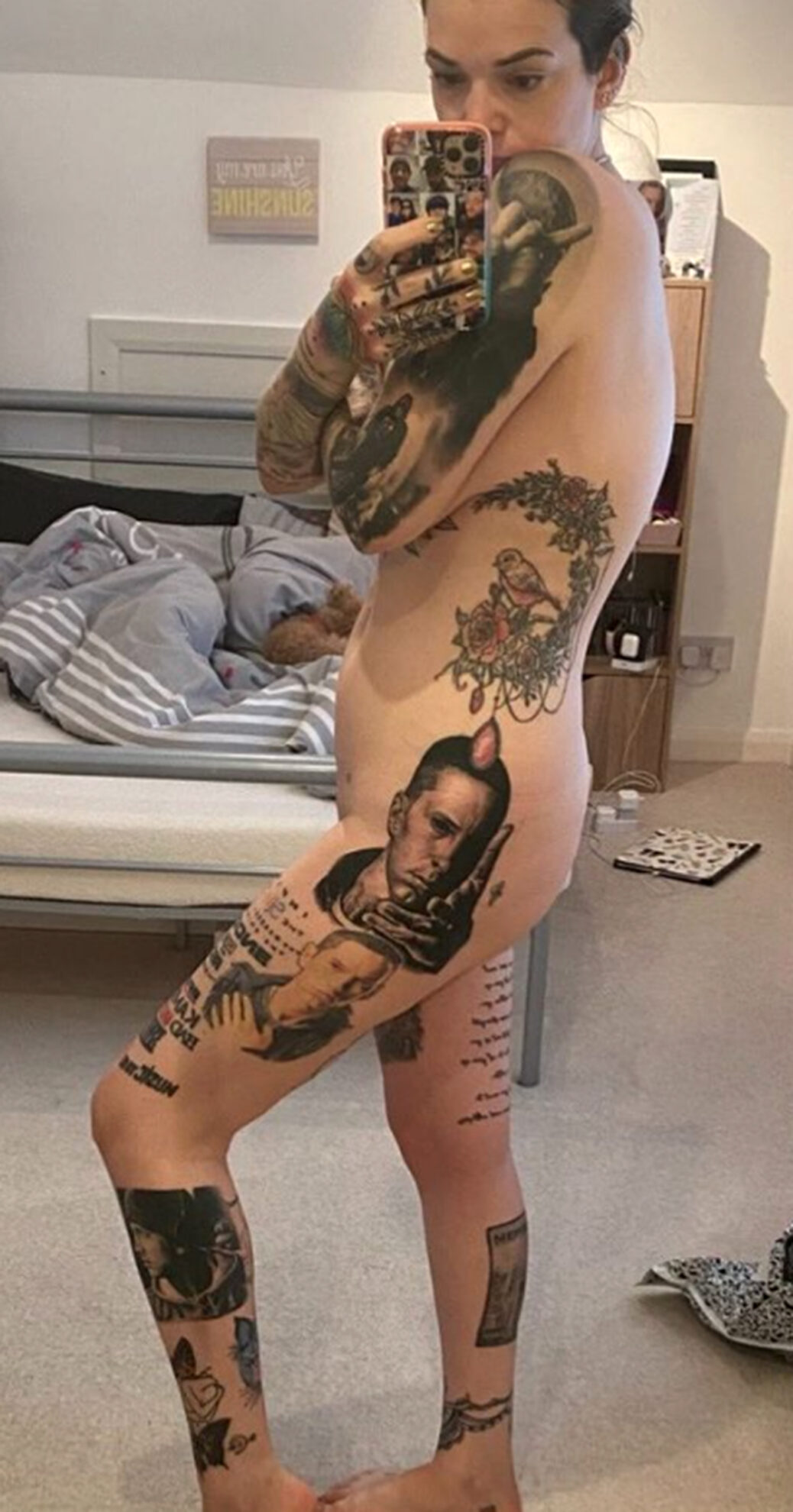 The question at this point arises: but is Mr. Marshall Bruce Mathers III – aka Eminem – aware that he has a devoted fan like you?
Definitely. I met his photographer at his gig in Abu Dhabi and he actually took photos of my tattoos, went to show Em and then came back and told me and took more photos. I've also had responses from his brother Nate, Mr Porter, King Crooked and Skylar Grey on social media.
You got your first Eminem tattoo when you were 19, right? Was the awareness of wanting to collect tattoos on the Detroit rapper already clear in your head then or did it develop little by little?
When I got that first tattoo at 19 I had no idea whatsoever that I would end up here. Even when I got my first, second, third portrait I didn't even think about it.
I just found a new love for the art of tattooing with getting that first portrait from David Corden, he ignited it for me.
I loved the whole experience and knew I wanted another then another, then I thought why not branch out to other artists and it went from there. Eminem just happens to be the theme because he's such a big part of my life.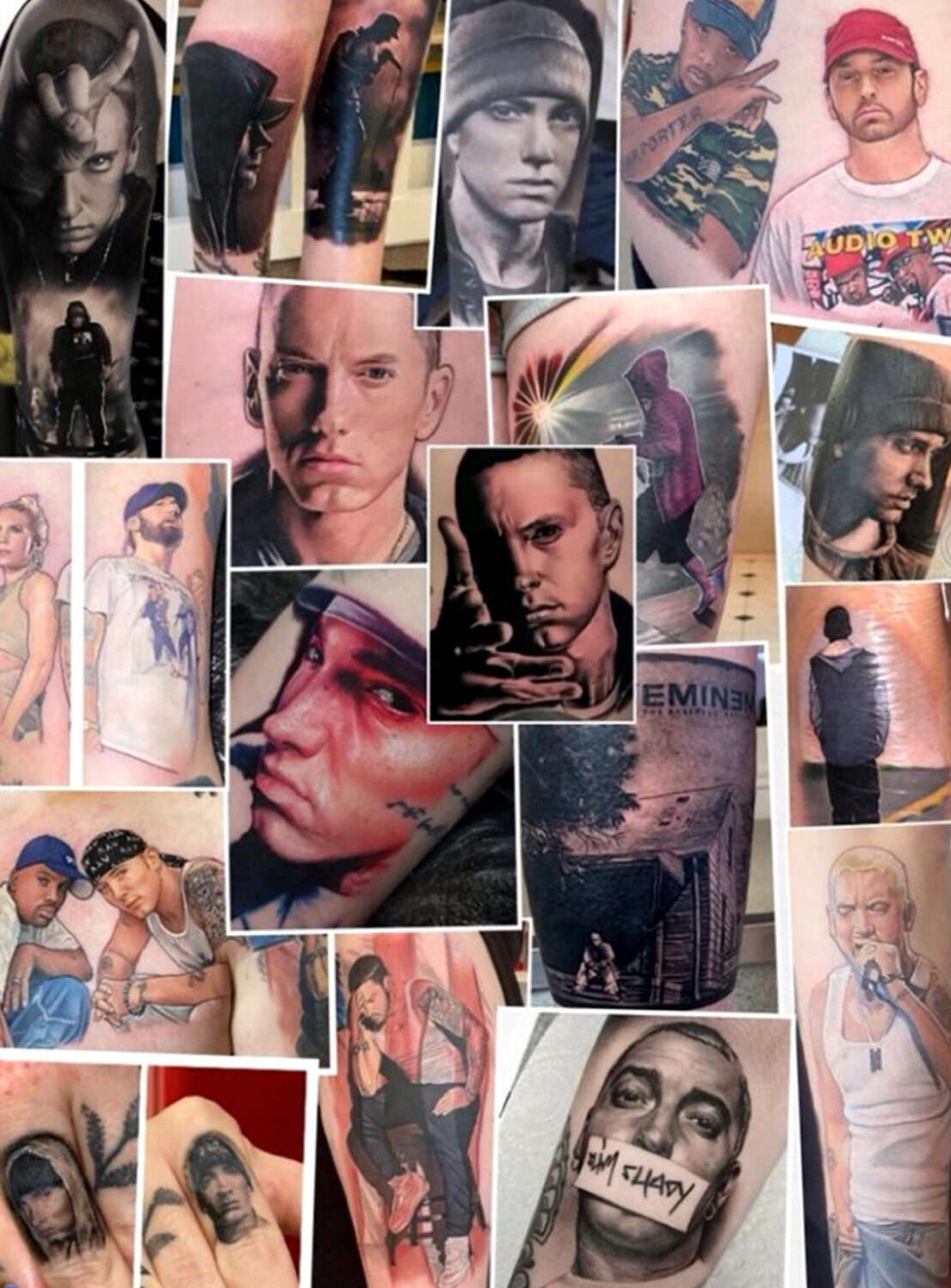 About Eminem's album covers, it seems to me you only chose 'The Marshall Mathers LP' (2000) and 'Recovery' (2010). Did you opt for those two just for an aesthetic rendering reason or are those really your favorite EM records?
I chose 'The Marshall Mathers LP' because it was the album that started it all for me – I heard it for the first time at 14 years old and have been a fan ever since.
And 'Recovery' because yes, that's my favorite album and I also love that image of Eminem walking down the road.
It symbolizes him walking away from all the bad stuff he's been through which is what that album also represents for me.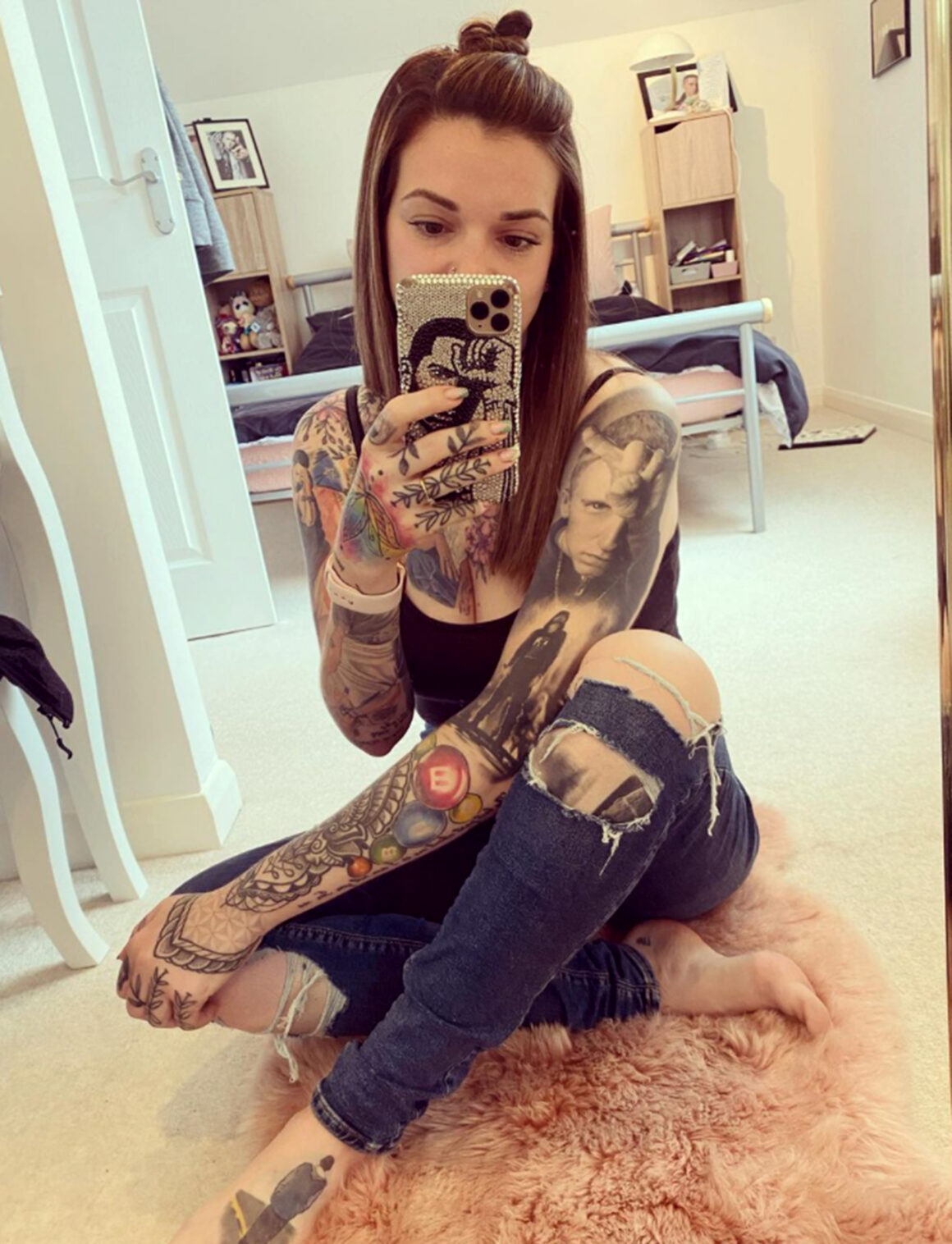 Do you meditate on tattooing more of his album covers? Out of all of them, I'd say 'The Eminem Show' (a full back piece?) and 'Relapse' (tattoo with prop technique) could be two great challenges….
Yes I have thought about getting all of the album covers, I actually think some of them could be good gap fillers because of the style. 'Relapse' would be incredible – I'd need to find the right artist who would be up for it though.
Tell me the truth: if you met Eminem one day, would you get his autograph on a particular area of your body and a couple of hours later you would immediately run to tattoo his signature?
Funnily enough, that's my absolute dream and I started a hashtag #signmeshady last year! (laughs) I even took a tattoo pen to Abu Dhabi with me in 2019 just in case!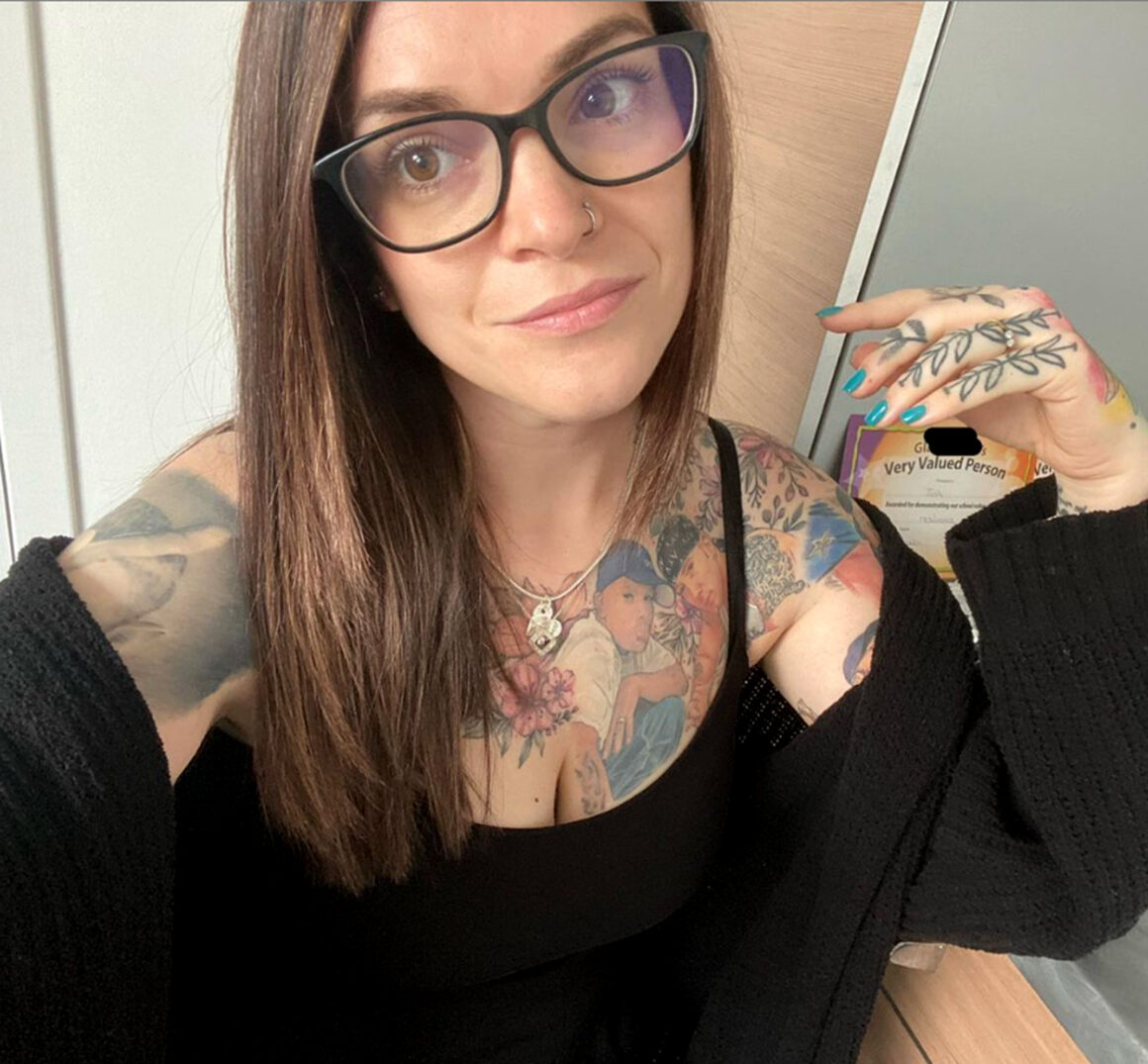 I guess that among all your tattoos, Eminem would be particularly moved by the one in which there is him in the company of his friend Proof (sadly deceased in 2006). What do you think about it?
Proof is such a significant part of Em's story, it felt only right that he should be a part of my collection. It was reading Anthony Bozza's book 'Not Afraid' that gave me the idea because the part where Proof died made me cry.
I love the location of that tattoo because it's near my heart and in a place that is easily seen.
Shall we honor all the tattoo artists who took care of your tattoos by mentioning their names? Who has done the most for you in this precious list?
Absolutely! David Corden has done 9 so far (others in the pipe line) so he's done the most, Yarson has done 4, Jay Hutton 4 and Amy Edwards and Kyle Williams 1 each. I would love Mister Cartoon and Nikko Hurtado to be in there too.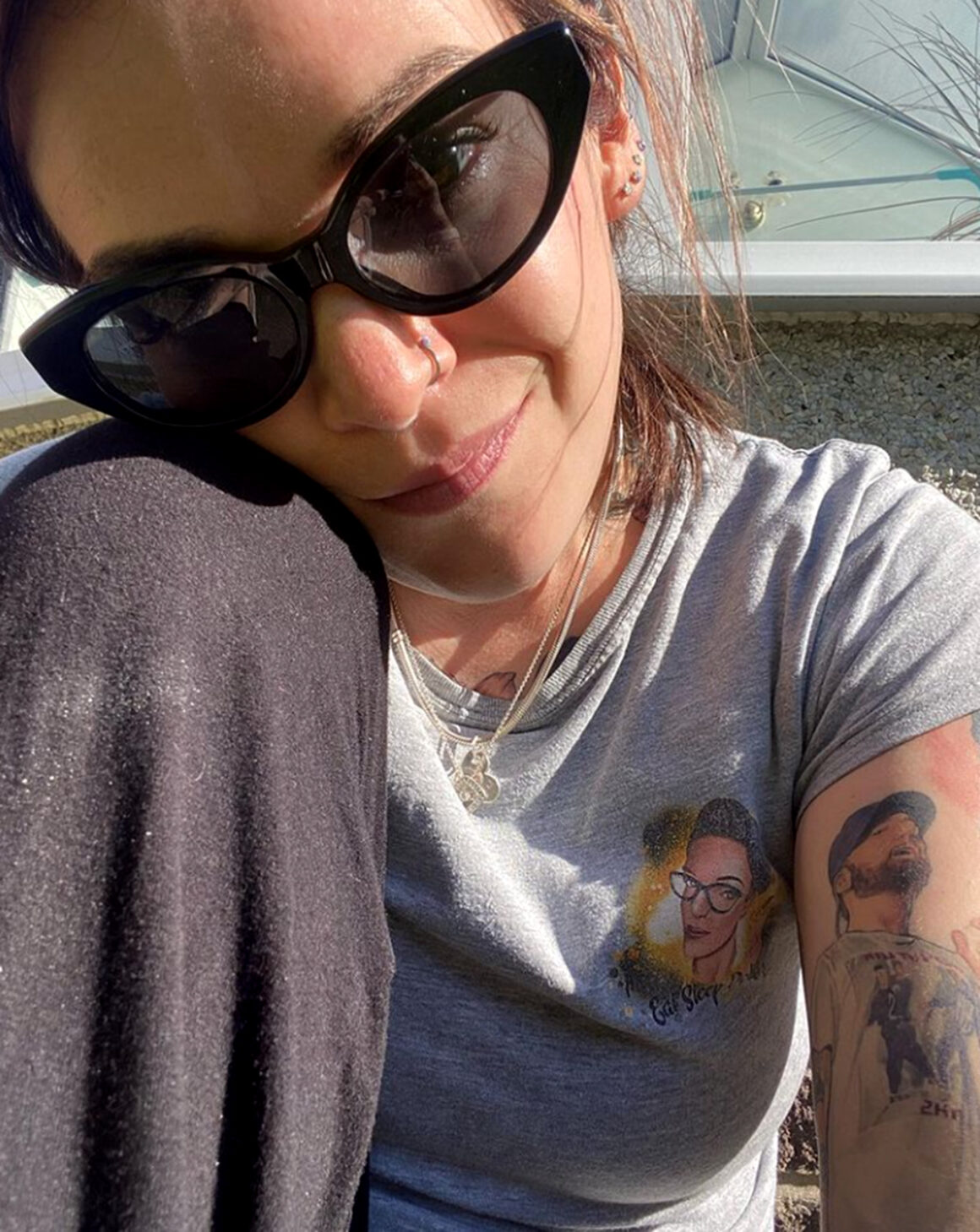 Have you ever received criticism from any hater about this great passion of yours tattooed on your skin? The world is full of people who speak out of turn, you know.
Yea I have had a lot, particularly when I was getting a lot of media attention around my world record. It was really difficult at first, but I've developed a thicker skin and understand that a) it does seem unusual to a lot of people and b) the hate is actually not about me it's about the person giving it. I really feel strongly about trolling though – there's just no excuse for it and it should be monitored more carefully.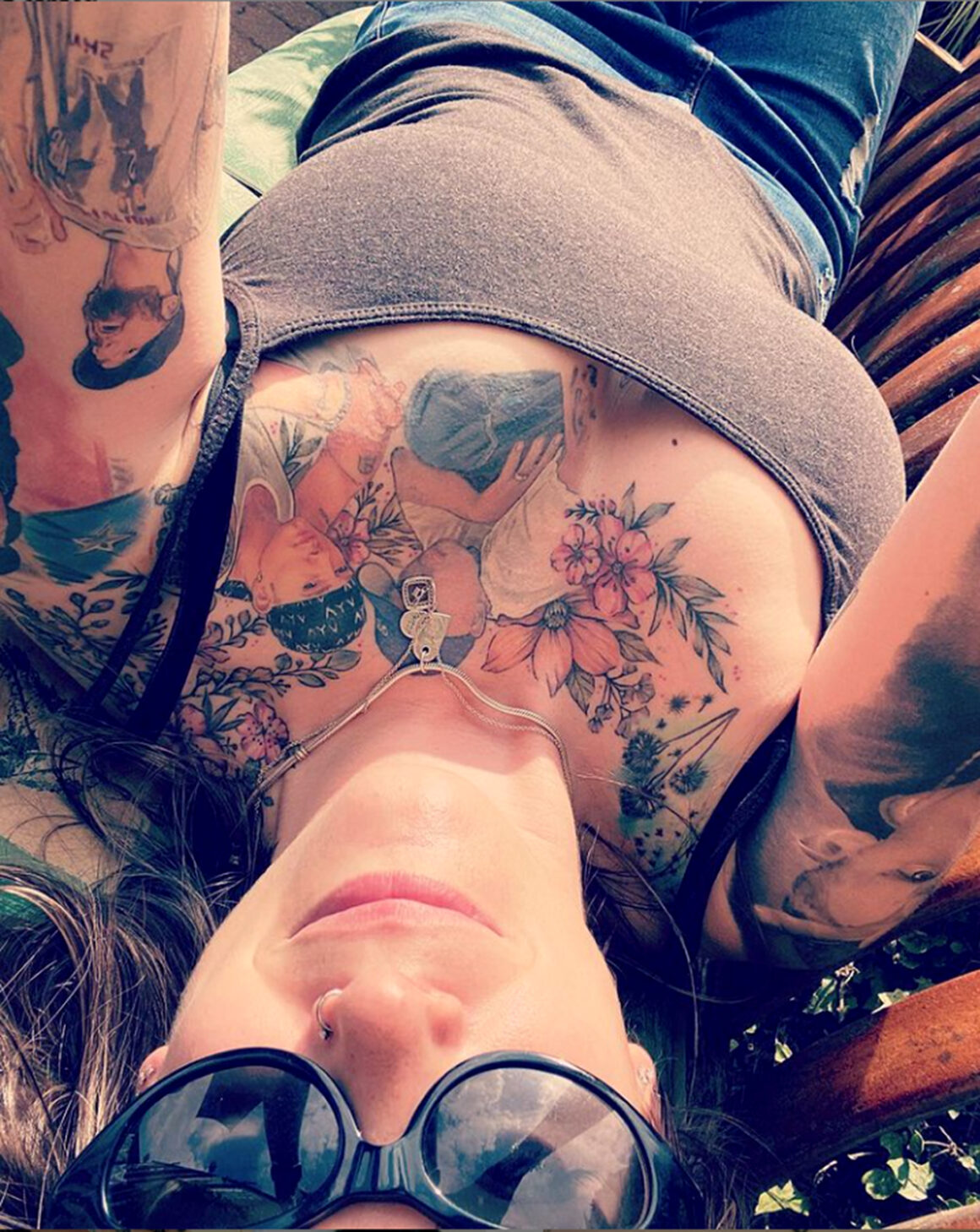 I haven't asked you yet, but do you only and exclusively love Eminem's music or all hip hop in general?
Mainly Eminem only, although I do like a lot of the people he collaborates with like 50 Cent and his band D12. A lot of people can't believe my music taste outside of Em – I love pop, RnB, dance etc. So when I shuffle I'll have Eminem one minute, Britney Spears the next!
Would you ever get a tattoo dedicated to another artist or would this "mess up" your body?
I have other tattoos that aren't Eminem related but I'd never get another musical artist unless it's part of an Eminem tattoo.